SIOR is the elite Society of Industrial & Office Realtors, well known as an earned membership awarded only to the industry's best. With more than 3,200 members in 685 cities and 36 countries, SIOR represents today's most knowledgeable, experienced, and successful commercial real estate brokerage specialists.
Challenge
SIOR is a membership organization for CRE's very best. Successful brokers move quickly, and to capture their attention you must be bold, clear and extremely relevant. SIOR partnered with Vitamin to enhance, polish and elevate their brand to align more closely with key audiences at various stages of the membership lifecycle — from new-member acquisition, to engaging existing members.
Solution
Our marquee piece for SIOR was the design of an elaborate, upscale Welcome Kit for new members, capturing a sophistication indicative of the polish exemplified in the SIOR brand. Prospective members were targeted through a video-rich, integrated HubSpot campaign that included landing pages and email marketing to nurture the acquisition process, and updated marketing collateral was developed for the Spring and Fall World Conferences for current members.
Results
Qualified leads are rolling in through our HubSpot programs and the response to the newly refined brand from both members and SIOR staff has been tremendous. These efforts are just the beginning of our relationship with SIOR. We are in the midst of a complete website redesign set to launch in the fall of 2019. We are actively managing content generation and earned media. We are set to support SIOR through on-site presence of our public relations team at the Fall World Conference later this year.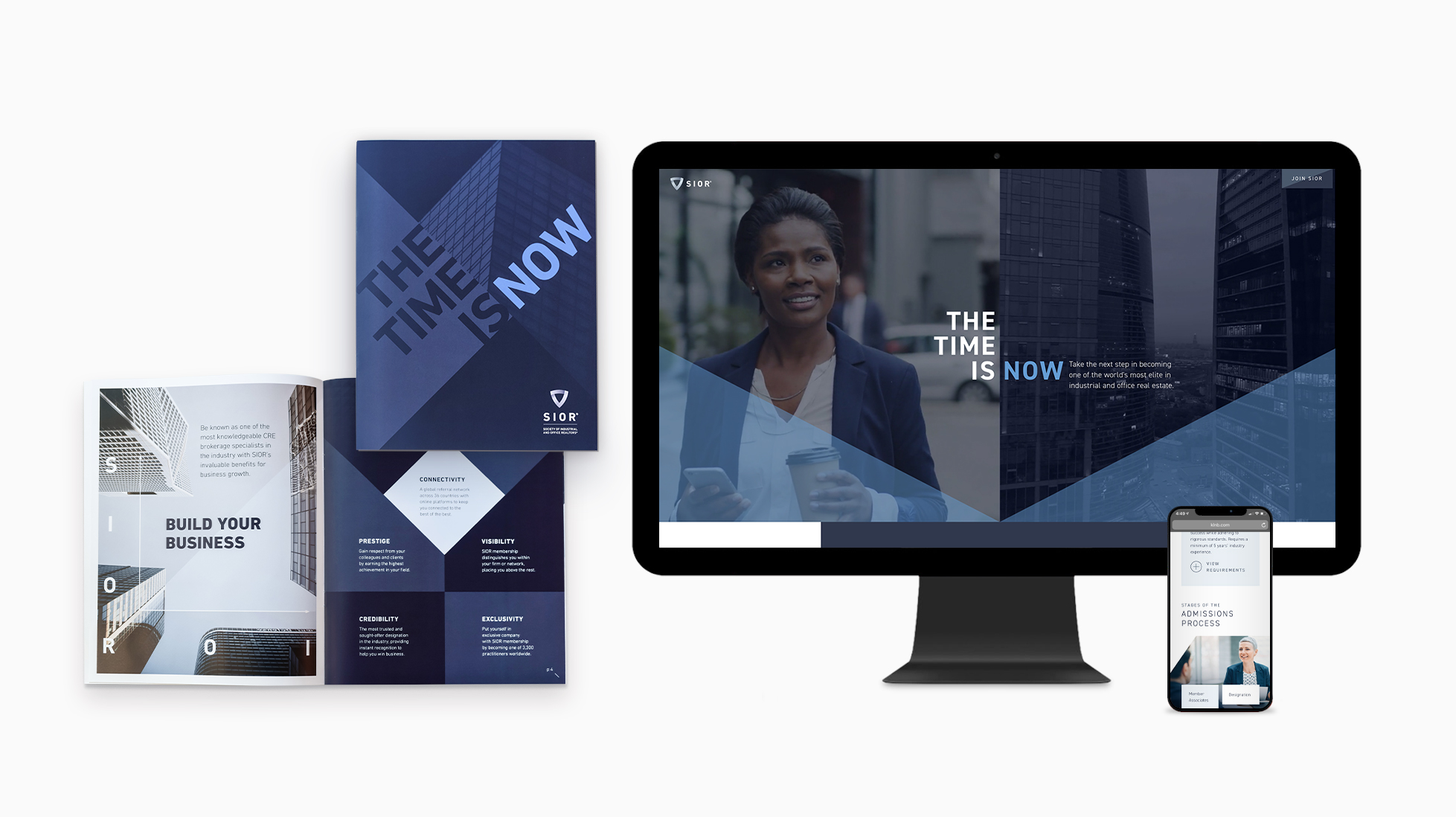 Marketing Automation
Our HubSpot landing pages and corresponding email templates bring the newly refined SIOR tone and messaging to life in an immersive, compelling fashion. We use subtle animation and waypoints to trigger messaging that clearly outlines the nuances of various membership options that are available and that walks visitors through a clear step-by-step process to move forward.
View Hubspot Landing Page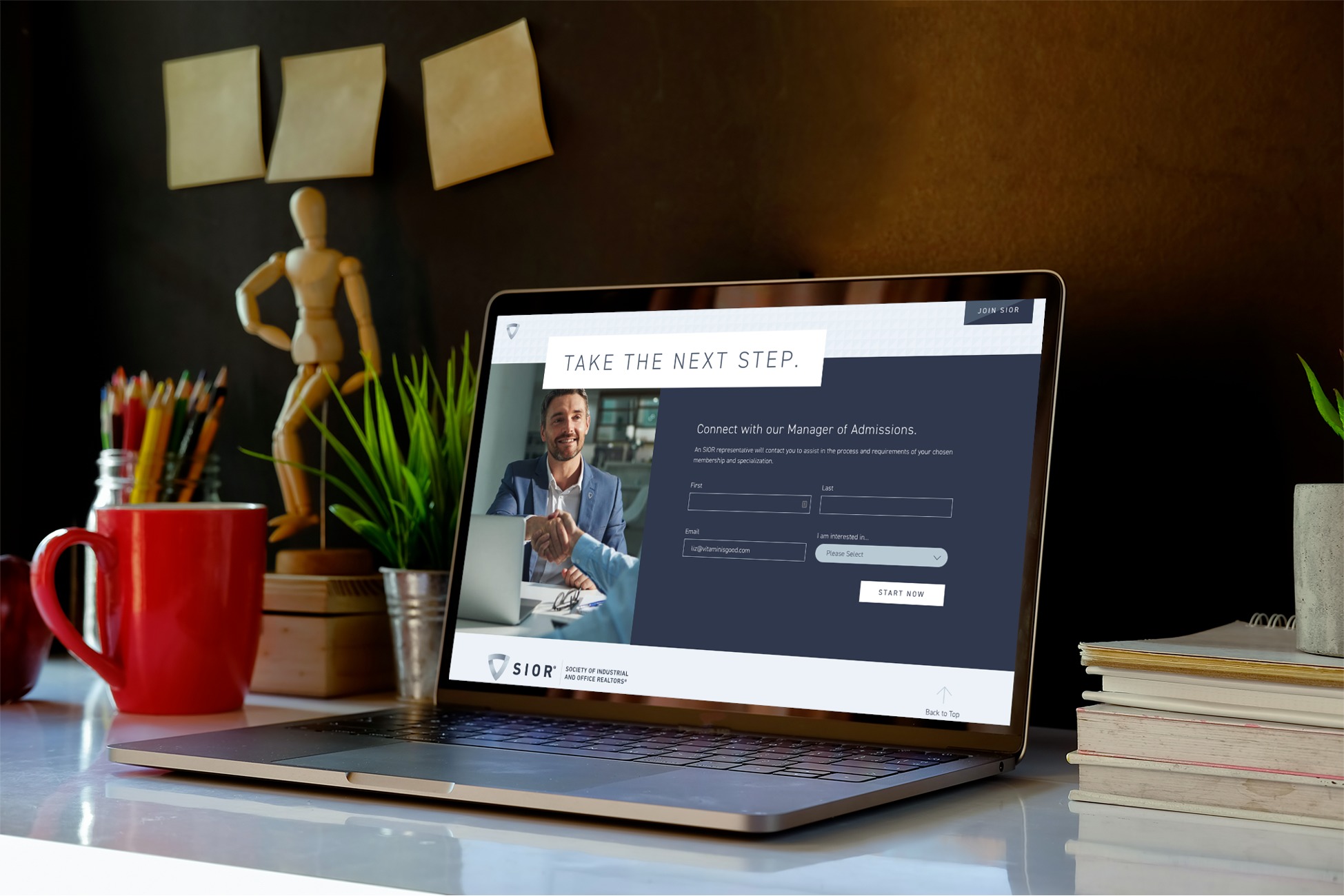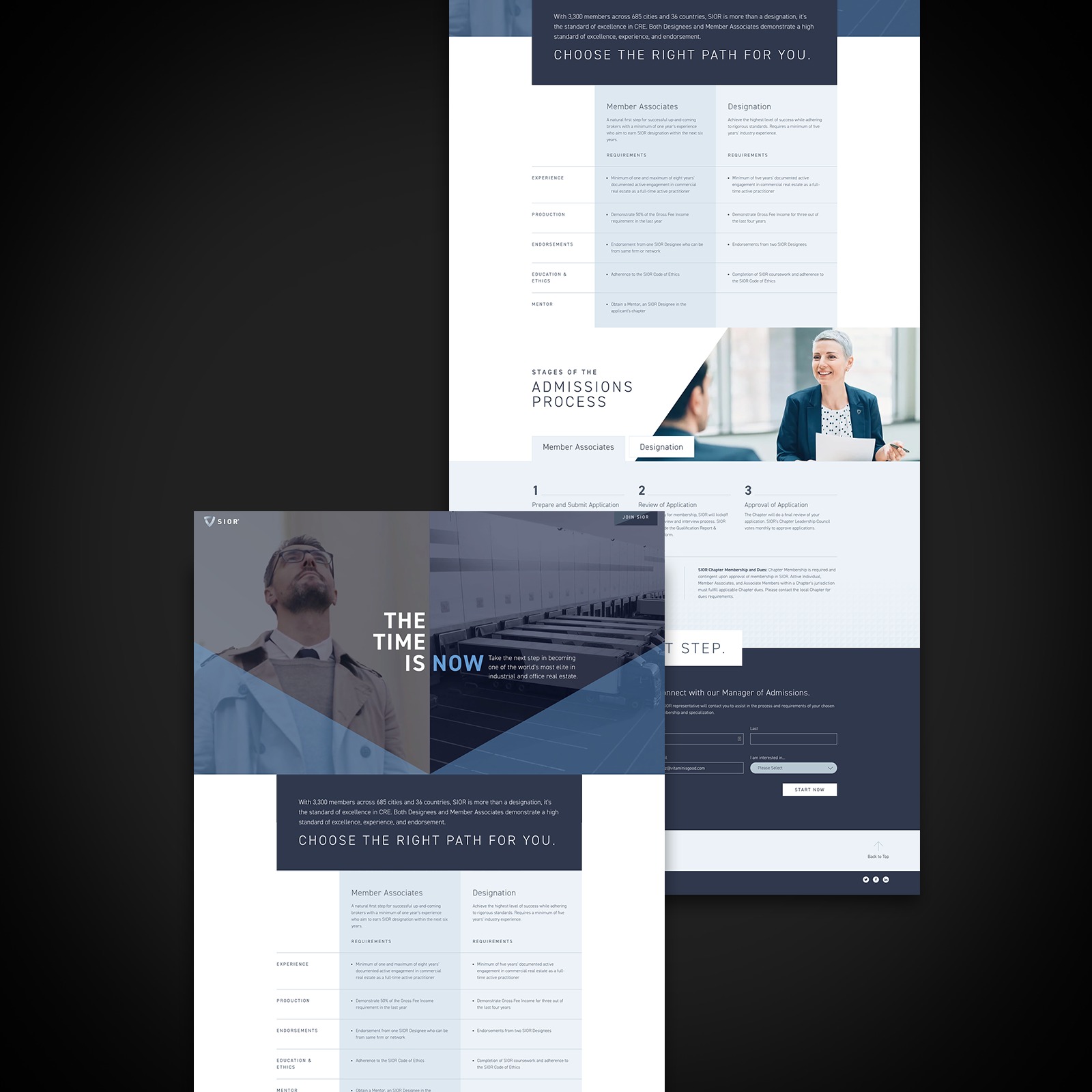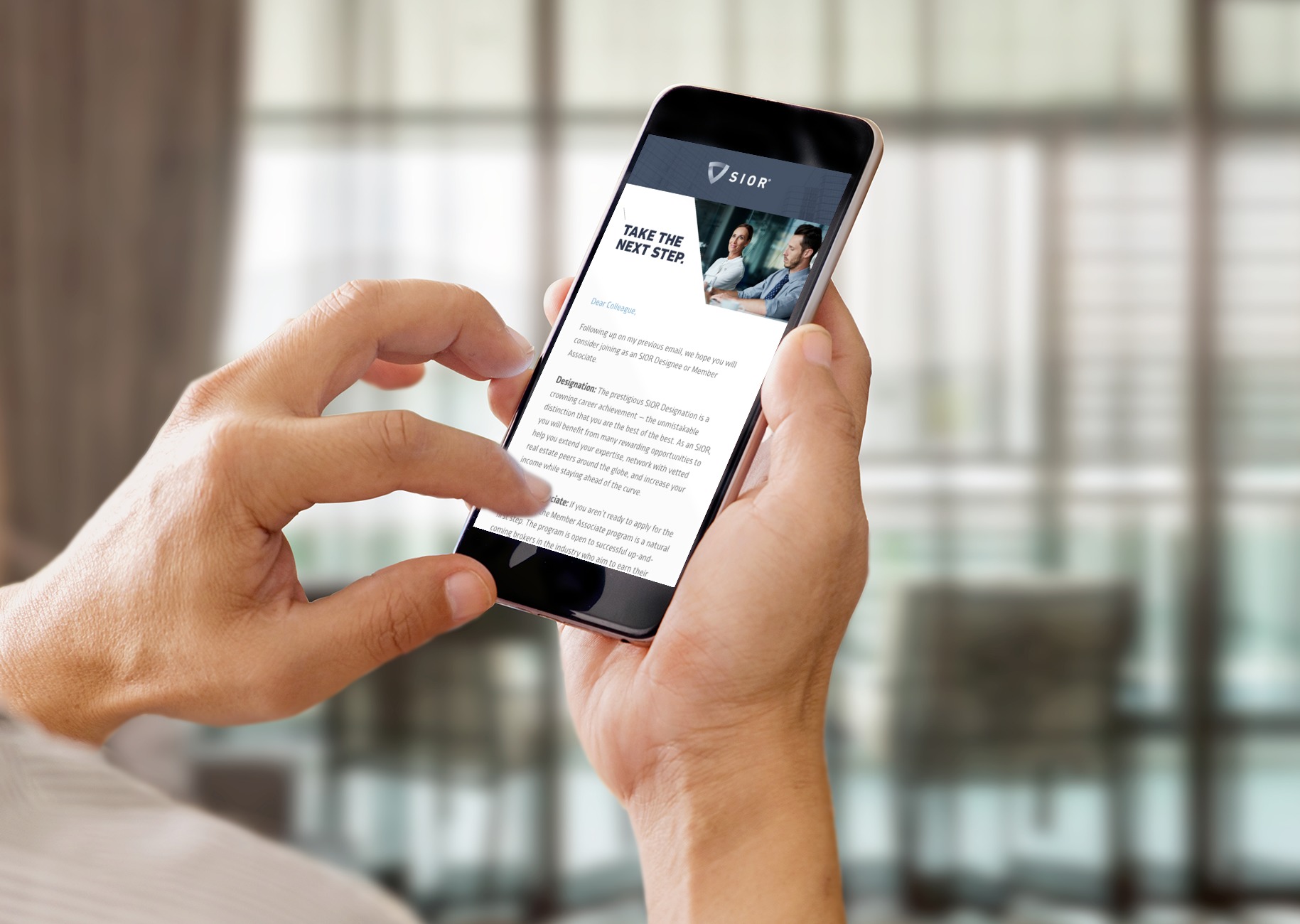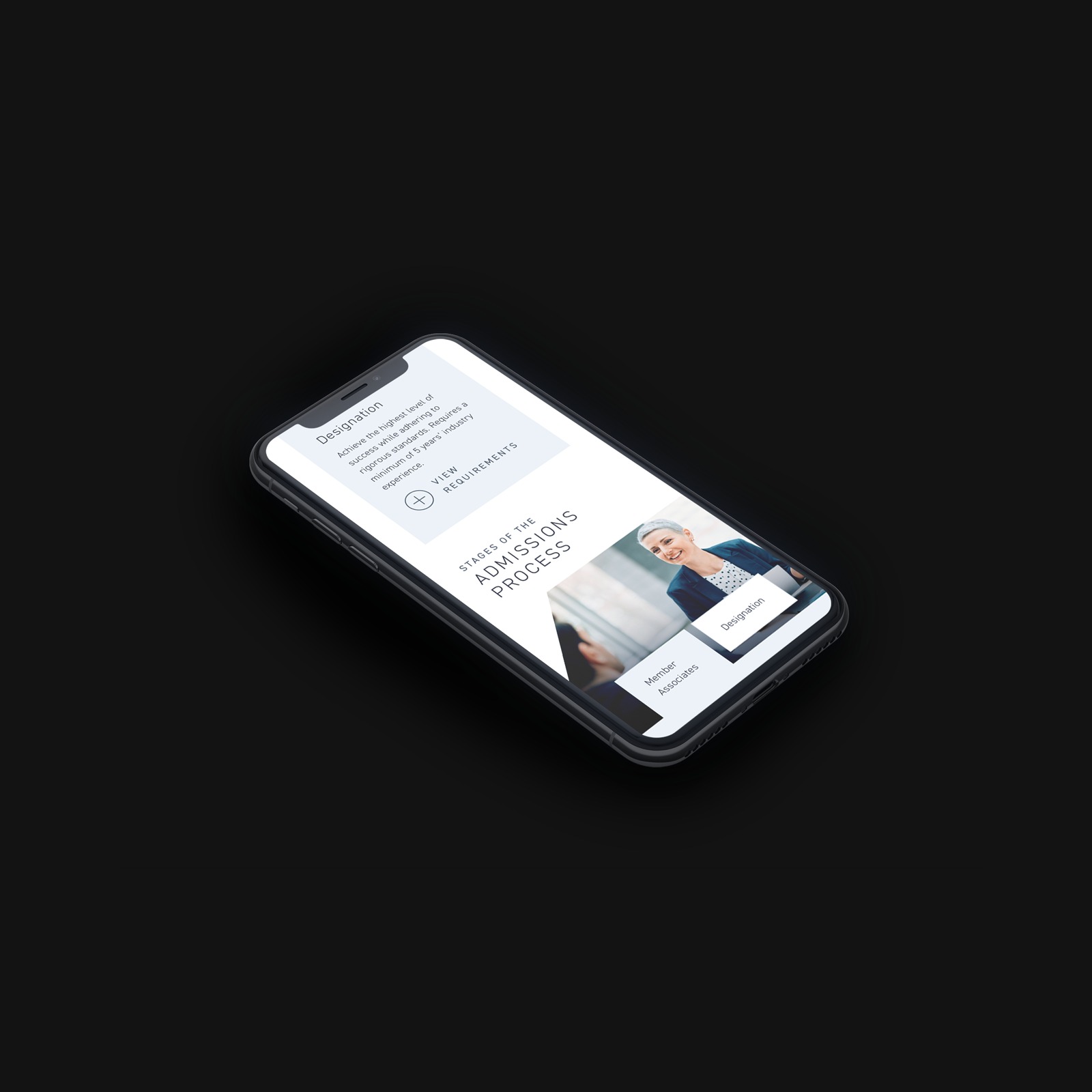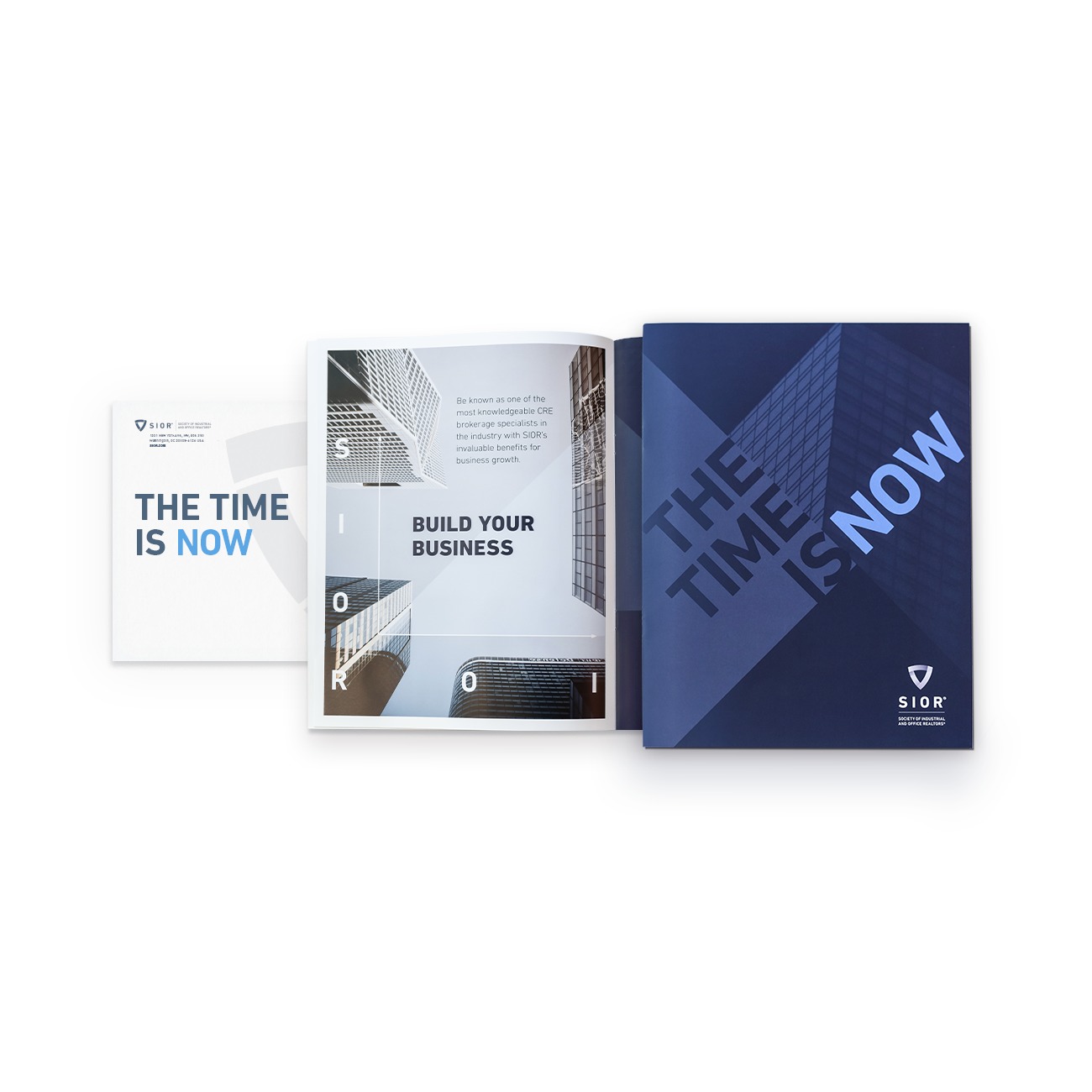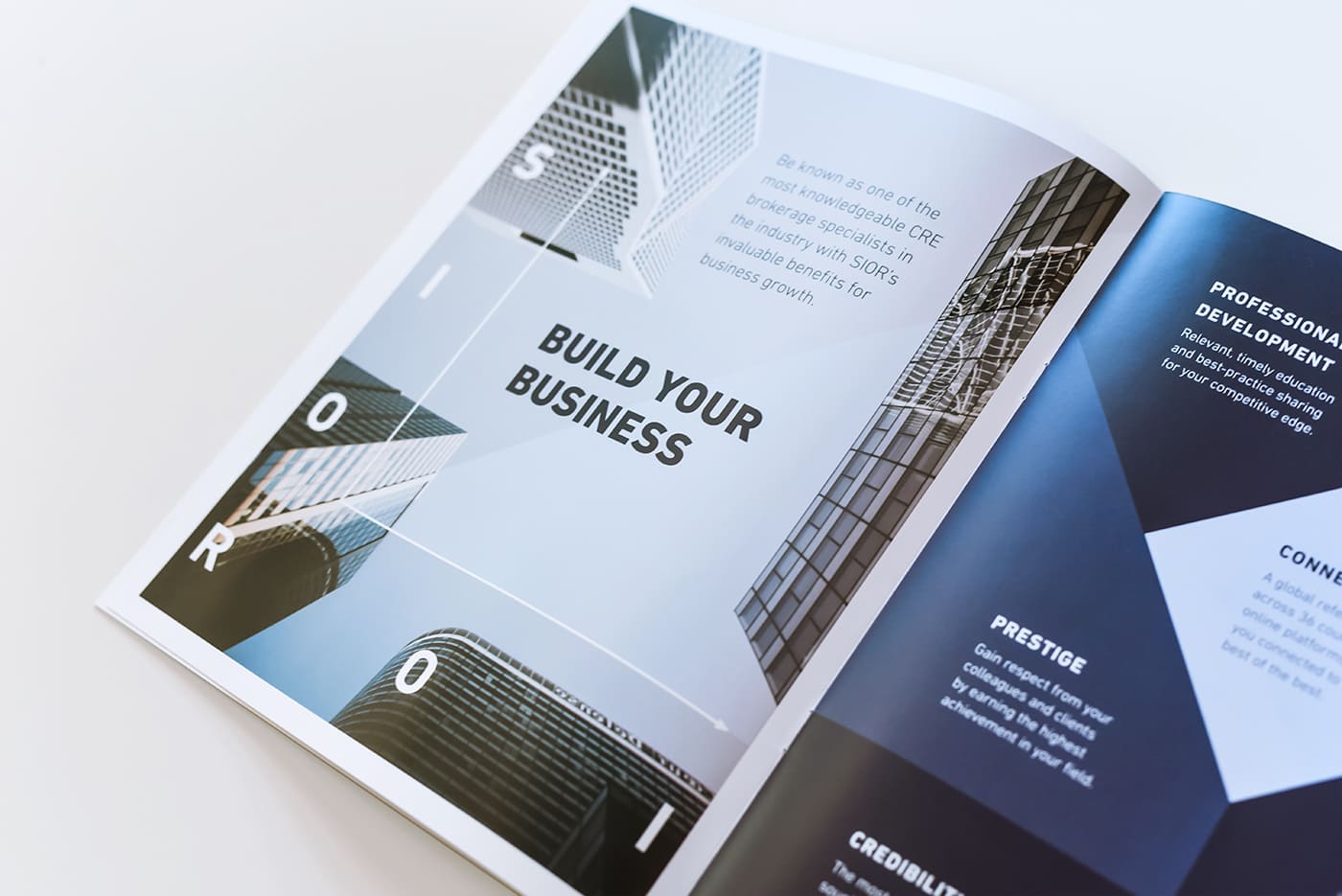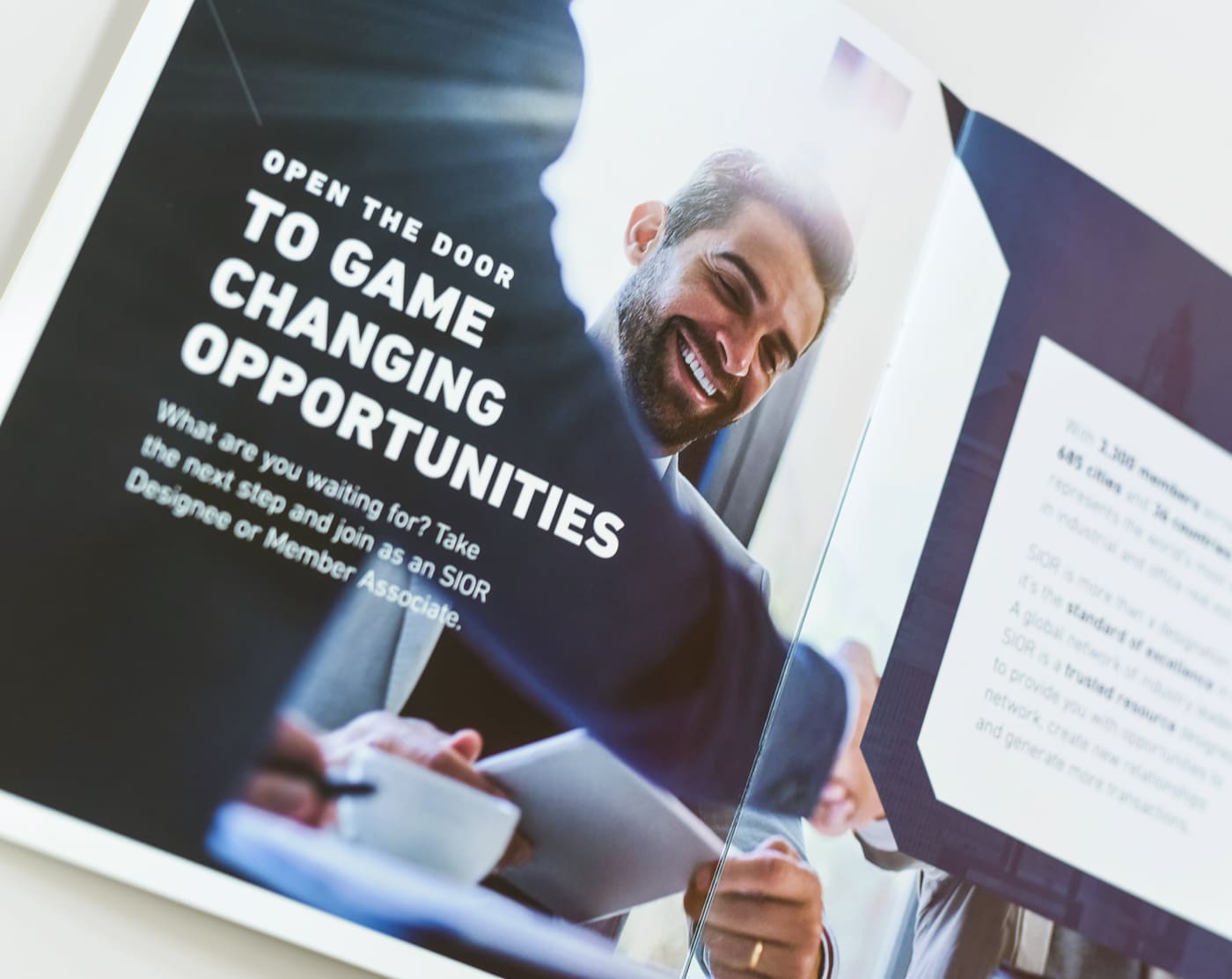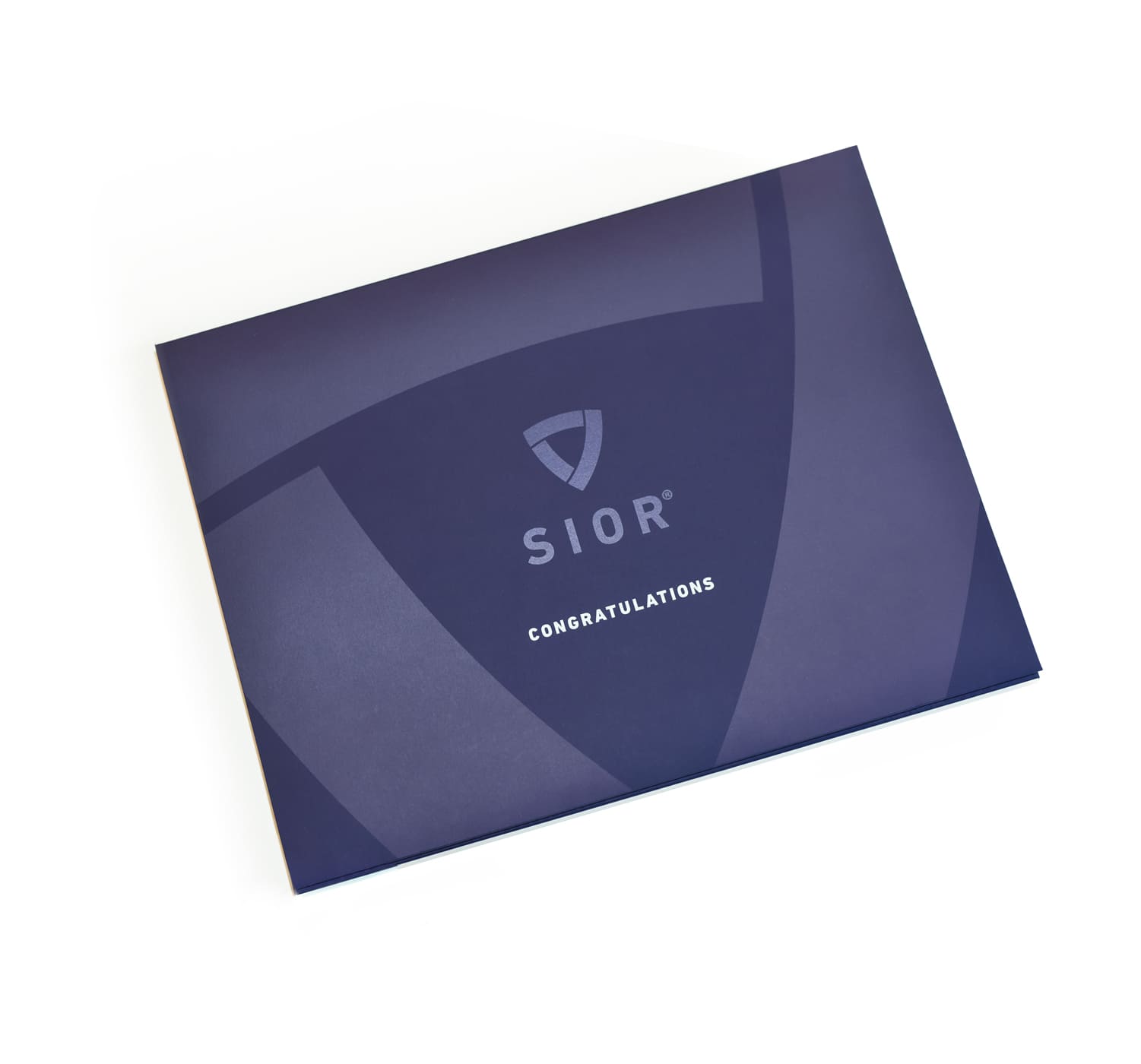 High-Touch Welcome Kit
The SIOR Welcome Kit was designed to dramatically unveil new members' lapel pins, certificate and support documentation, as well as introduce them to the Marketing Toolkit, which they can now utilize to market themselves as a newly crowned SIOR member. The piece is soft touch and uses a unique coupling of metallic ink and spot varnishes to give an immediate sense of prestige that is world-class.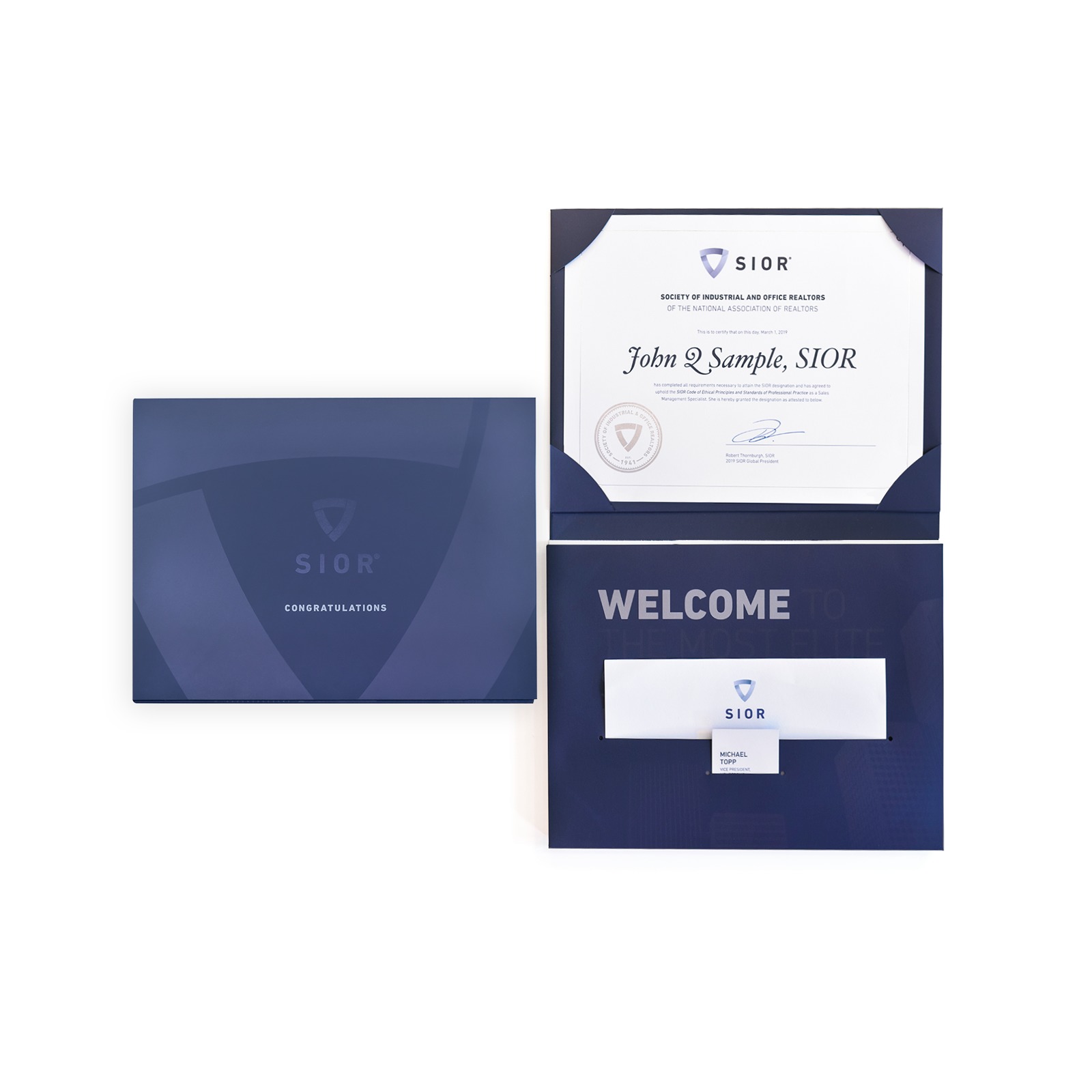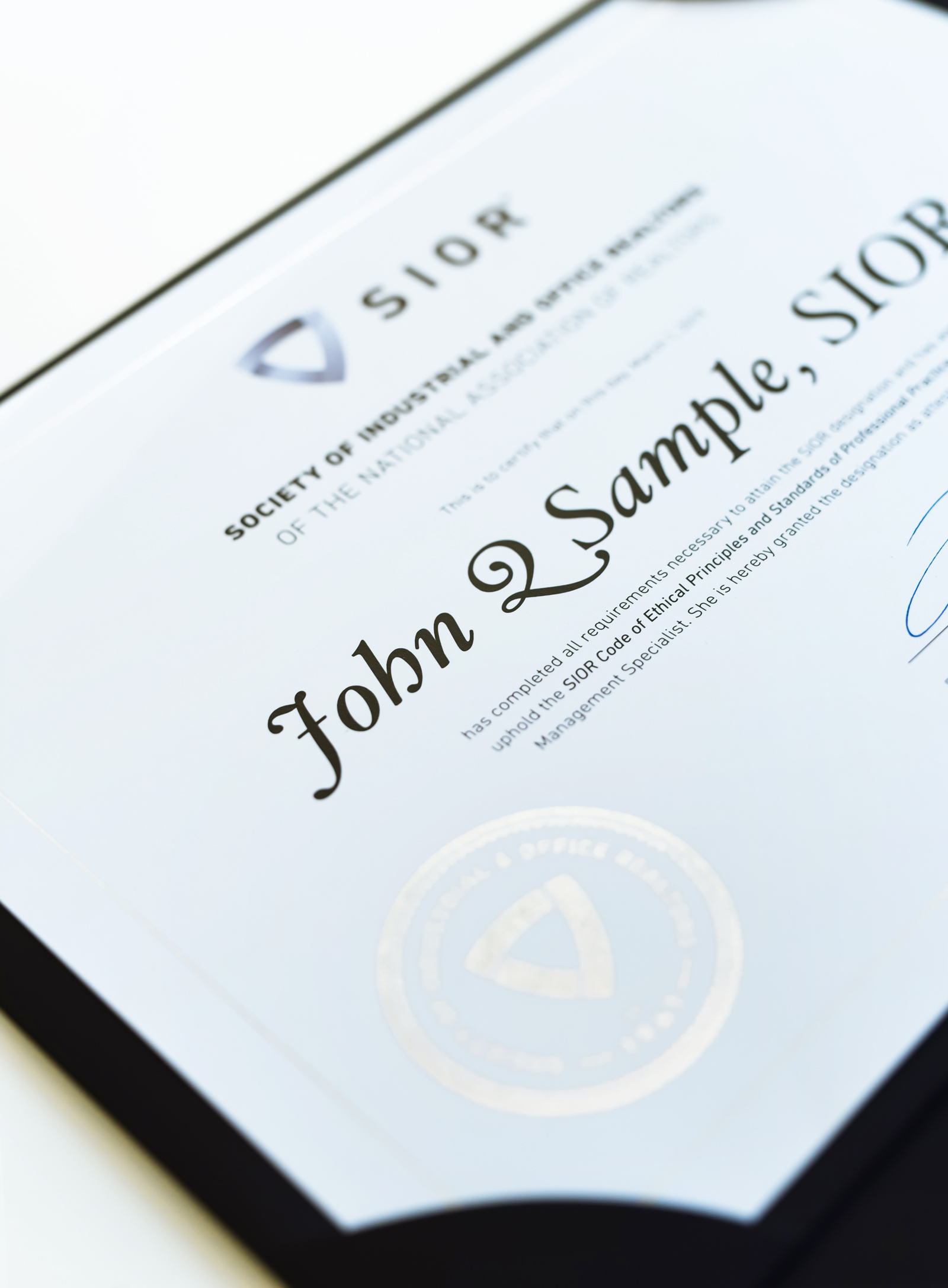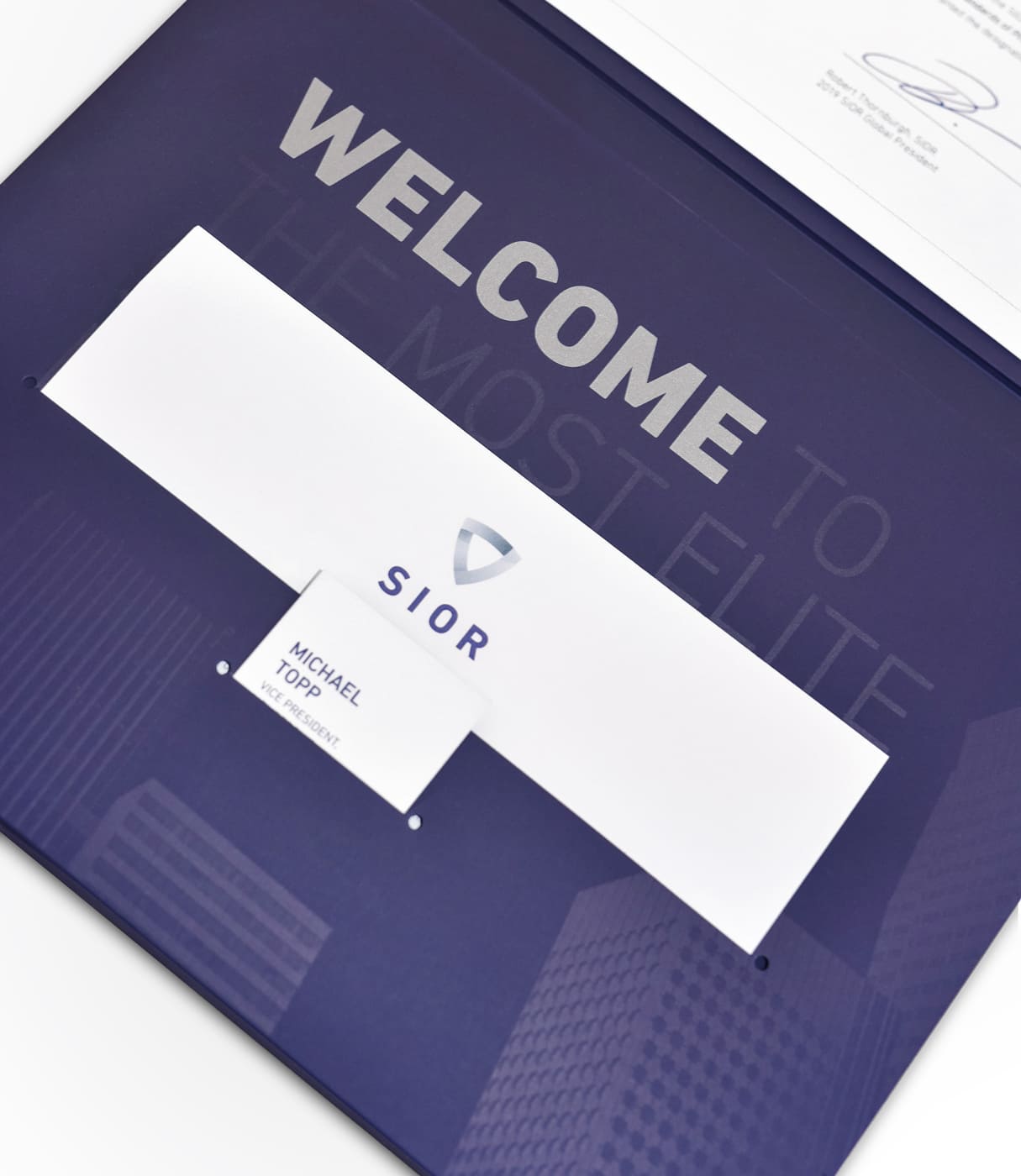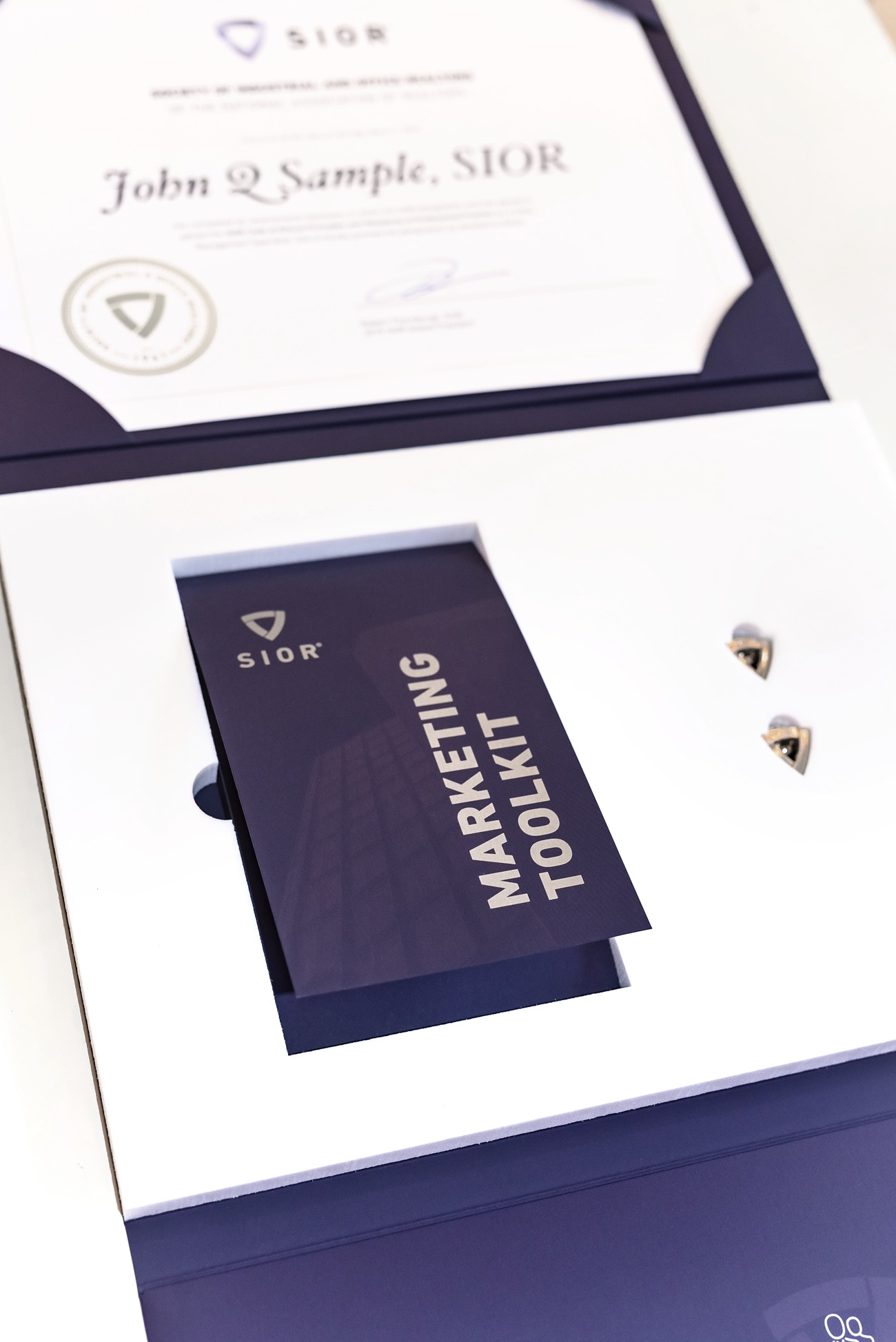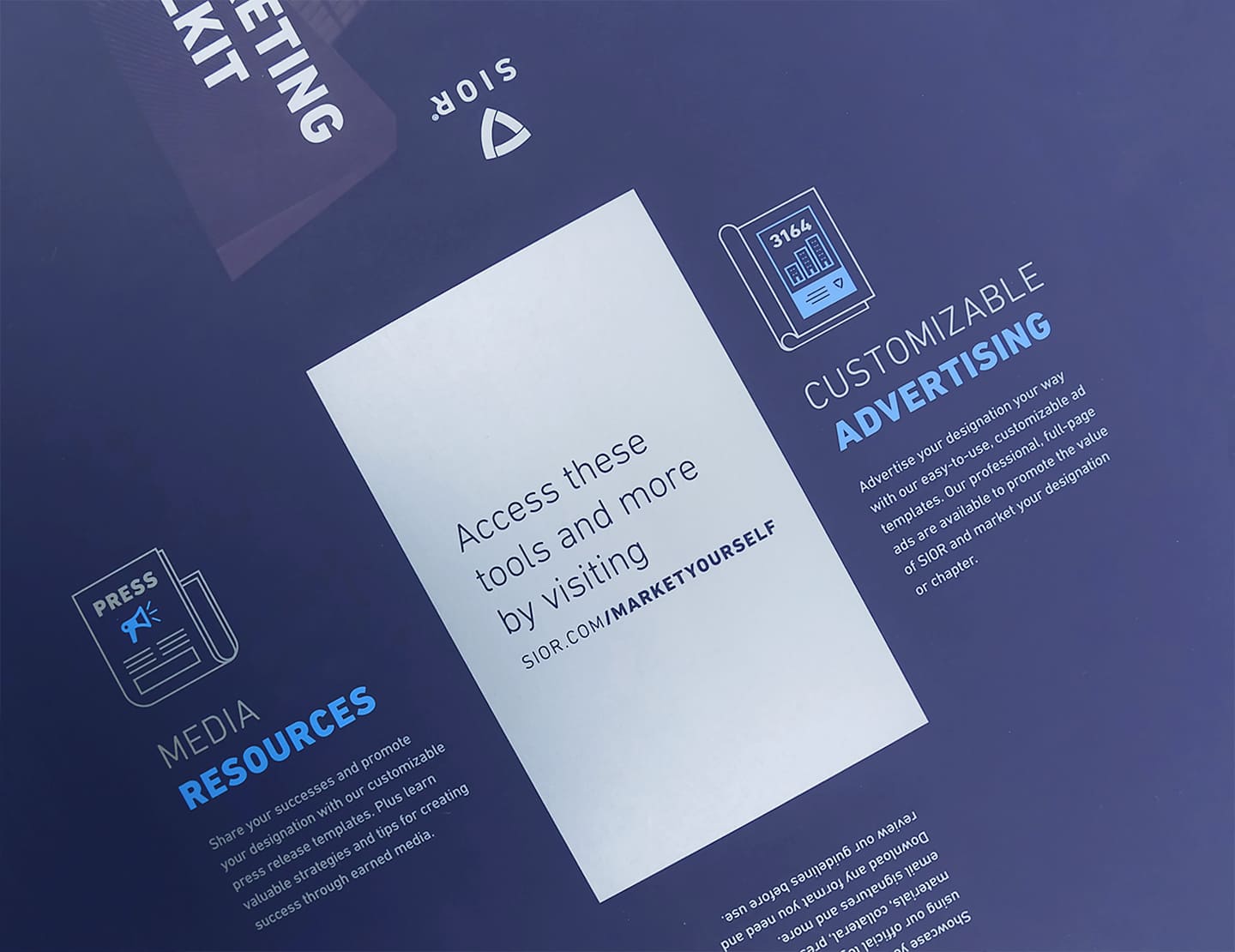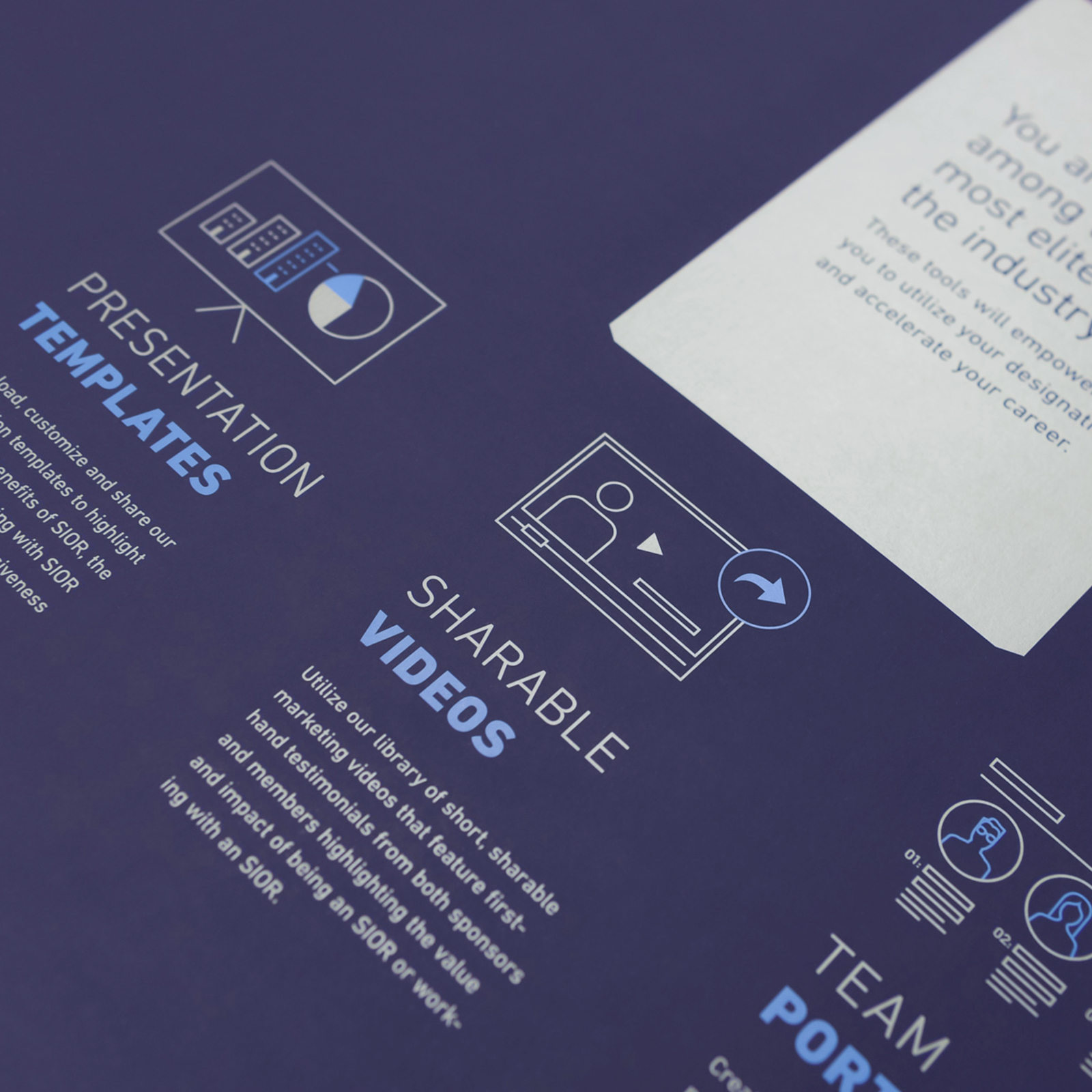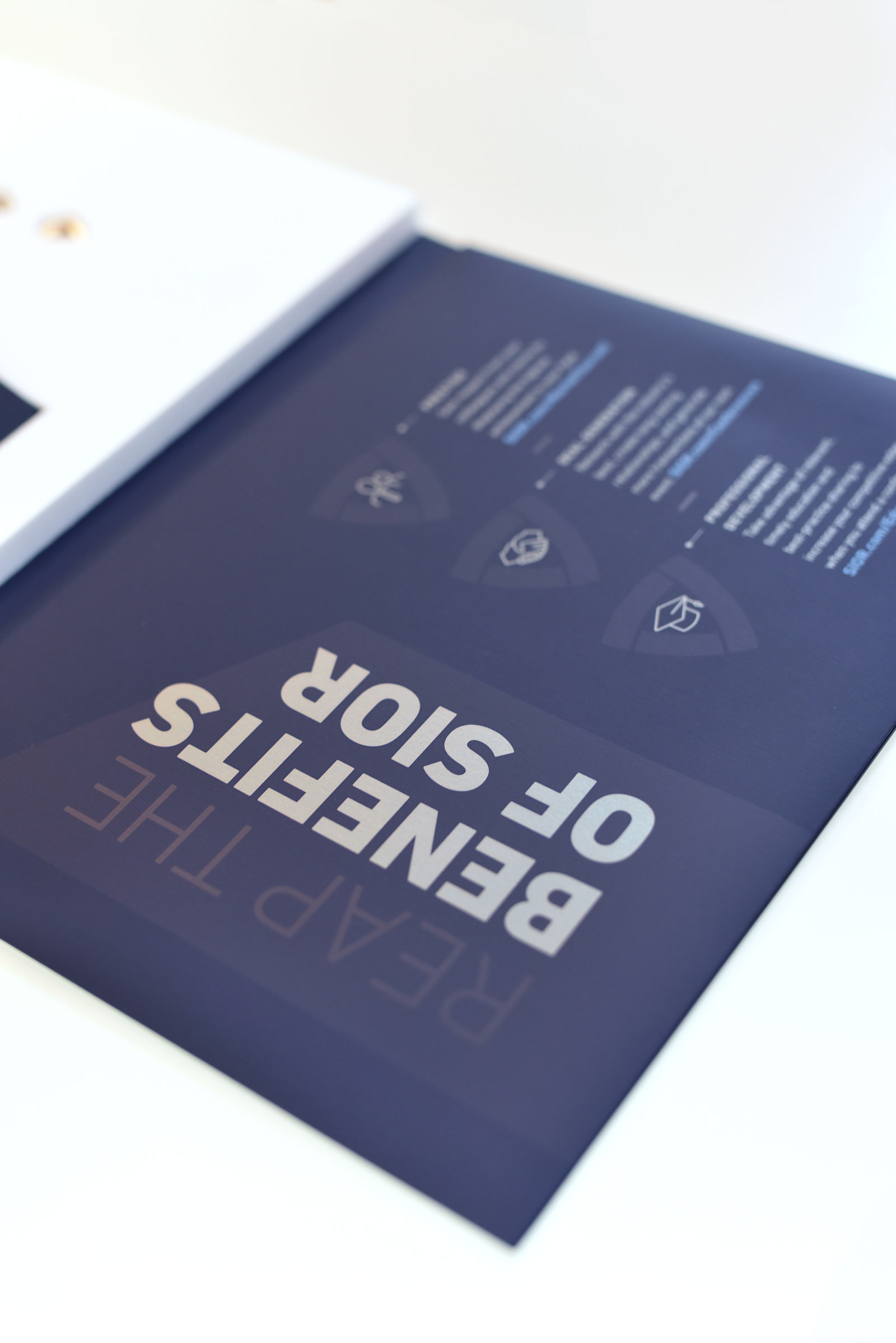 Let's Do Something Great.
Get in Touch.