The Society of Industrial & Office Realtors is made up of the industry's most elite brokers. With more than 3,400 members in 686 cities and 38 countries, SIOR represents today's most knowledgeable, experienced, and successful commercial real estate brokerage specialists.
CHALLENGE
In a day and age where younger brokers are leading the industry, SIOR needed to retool their website and digital content strategy to stay relevant, integrated, and demonstrate their value. The challenge was to re-architect the online user experience and interface in a manner that exemplified the level of quality performance associated with the SIOR designation and adequately served both members and prospective members alike.
STRATEGY
Through methodical content strategy, Vitamin crafted new user journeys for each core audience utilizing action-oriented labeling to ensure distinction for each unique user path; individuals searching for a certified SIOR by location and specialty, existing members who parse a robust library of resources, marketing materials, and transaction data, and up-and-coming brokers searching for what it takes to earn their designation and why that designation matters.
RESULTS
The broker search experience is streamlined and featured in both the homepage hero and within the main navigation as a focal point for the site. The new website distills the process of earning a designation into easily digestible steps while simultaneously acting as a lead funnel for member recruitment. Member engagement has increased significantly with an added emphasis on transactions and the cross promotion of SIOR's biannual conferences.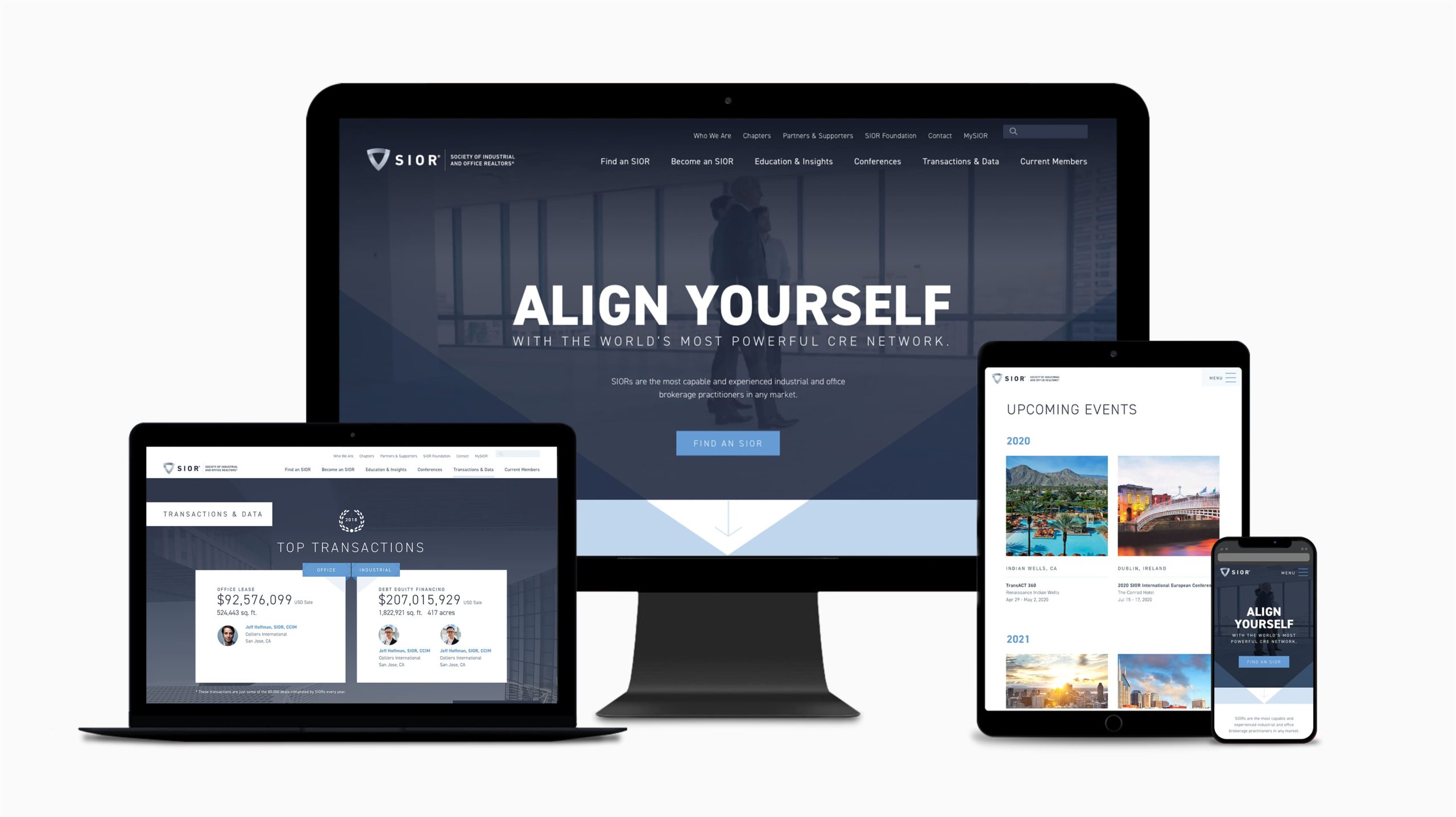 More Robust Broker Search
Potential clients can find an SIOR faster and easier than ever using a prominent "Find an SIOR" utility that is showcased both on the homepage hero as well as in primary site navigation. Users can select their location and proximity for their search and filter by member type and area of expertise to return a highly curated list of broker recommendations.
View Live Site
A Race to Top Transactions
SIORs are conducting millions of dollars in transactions everyday. Properly showcasing these achievements on the website is beneficial from a number of dimensions. Potential clients are quickly impressed by these achievements and it further validates the need to find a broker with an SIOR designation. Current members have their accomplishments recognized and have yet another avenue for clients to find their profile. And potential new members aspire to the heights of the most accomplished SIORs which only fuels their drive to earn their own SIOR designation.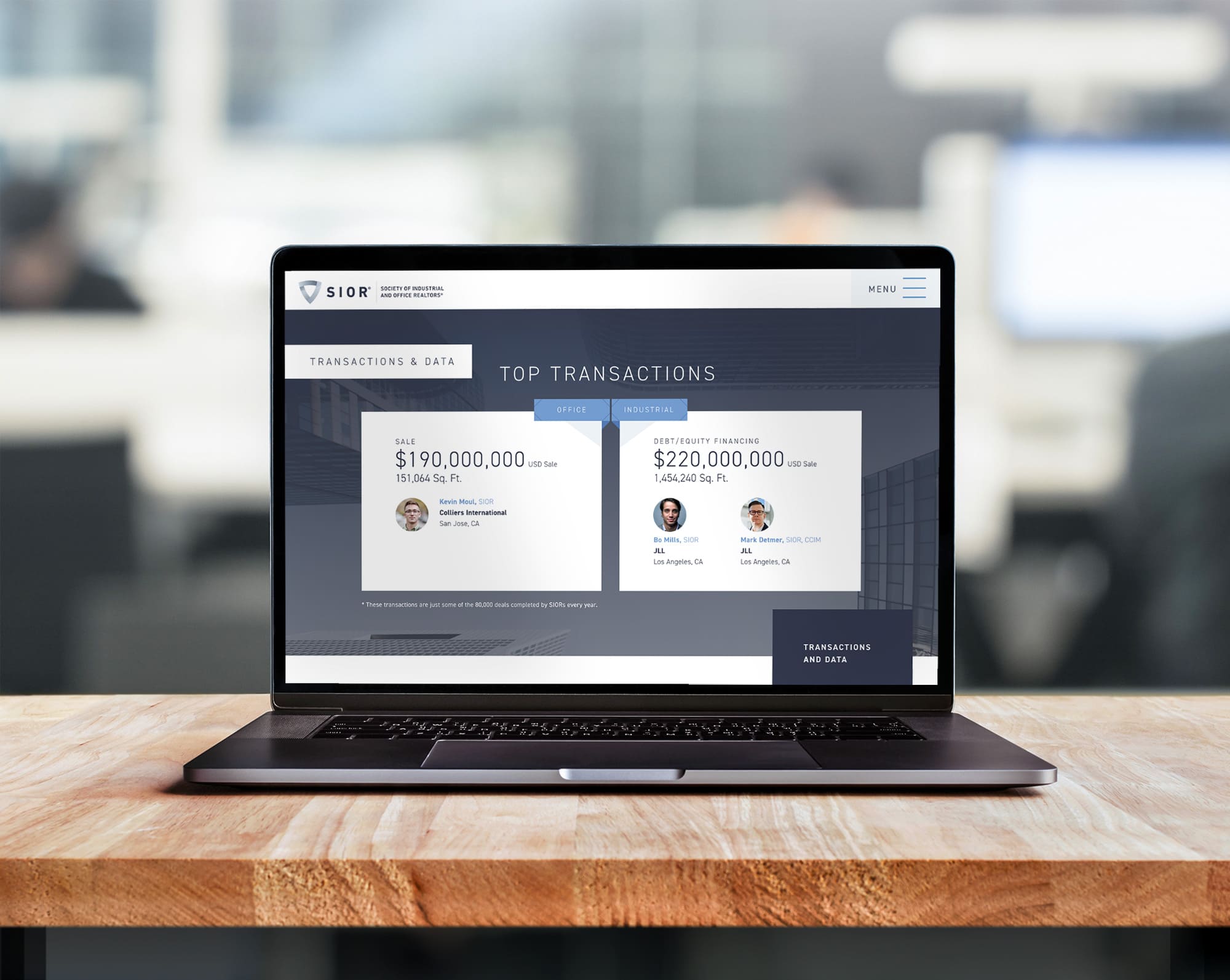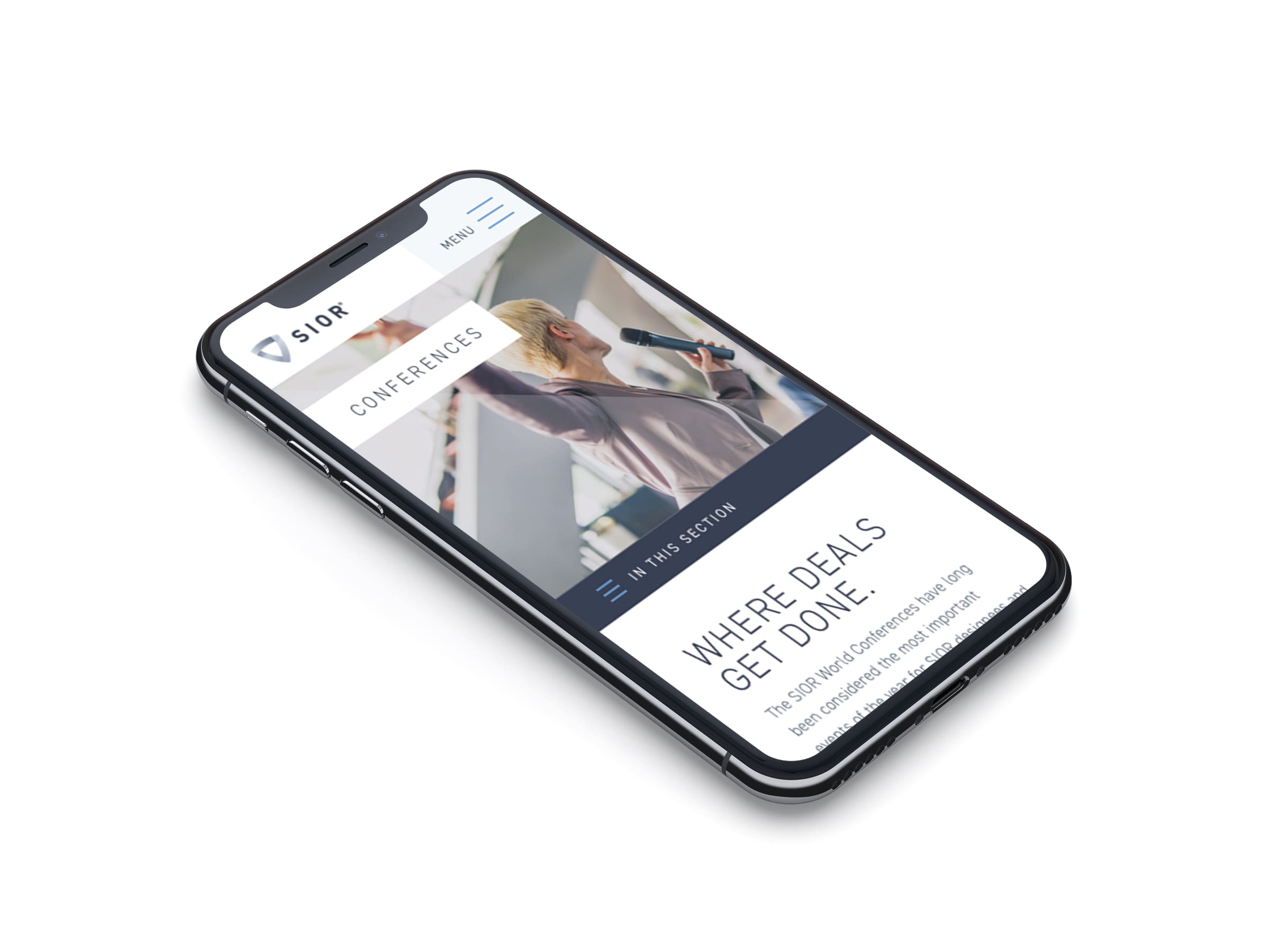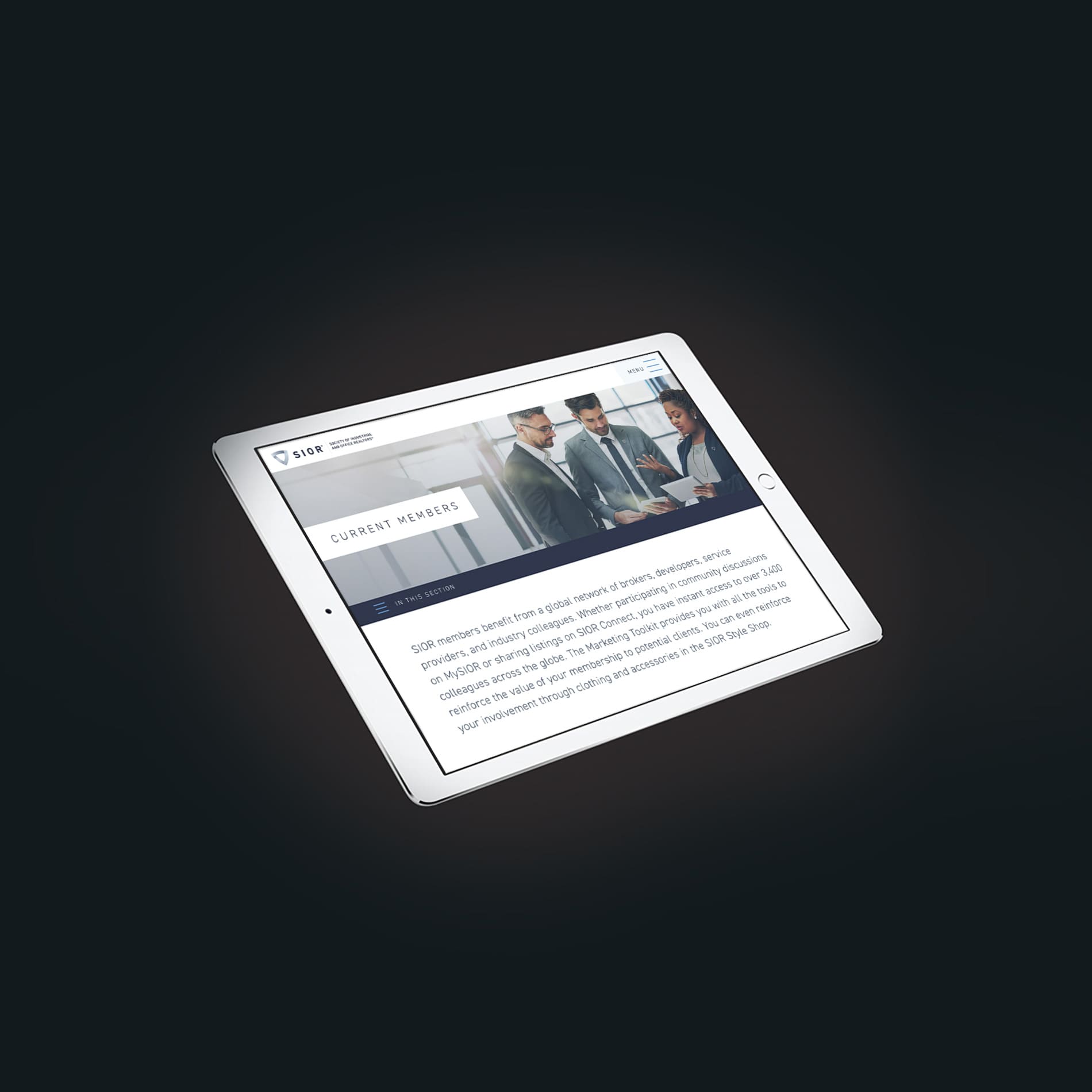 Member Engagement & Recruitment
The new website places added emphasis on SIOR's biannual conferences, TransACT 360 and CREate 360, to both drive anticipation and registration for the events and to give them a longer shelf life by archiving the events and enabling members to return to the site for session recordings and conference photography. Current members are also able to use the site to market their designation through the marketing toolkit- a resource for logos, presentation templates, team portfolios, and other downloadable tools to help members demonstrate the value of the SIOR network to potential clients.
View Membership Campaign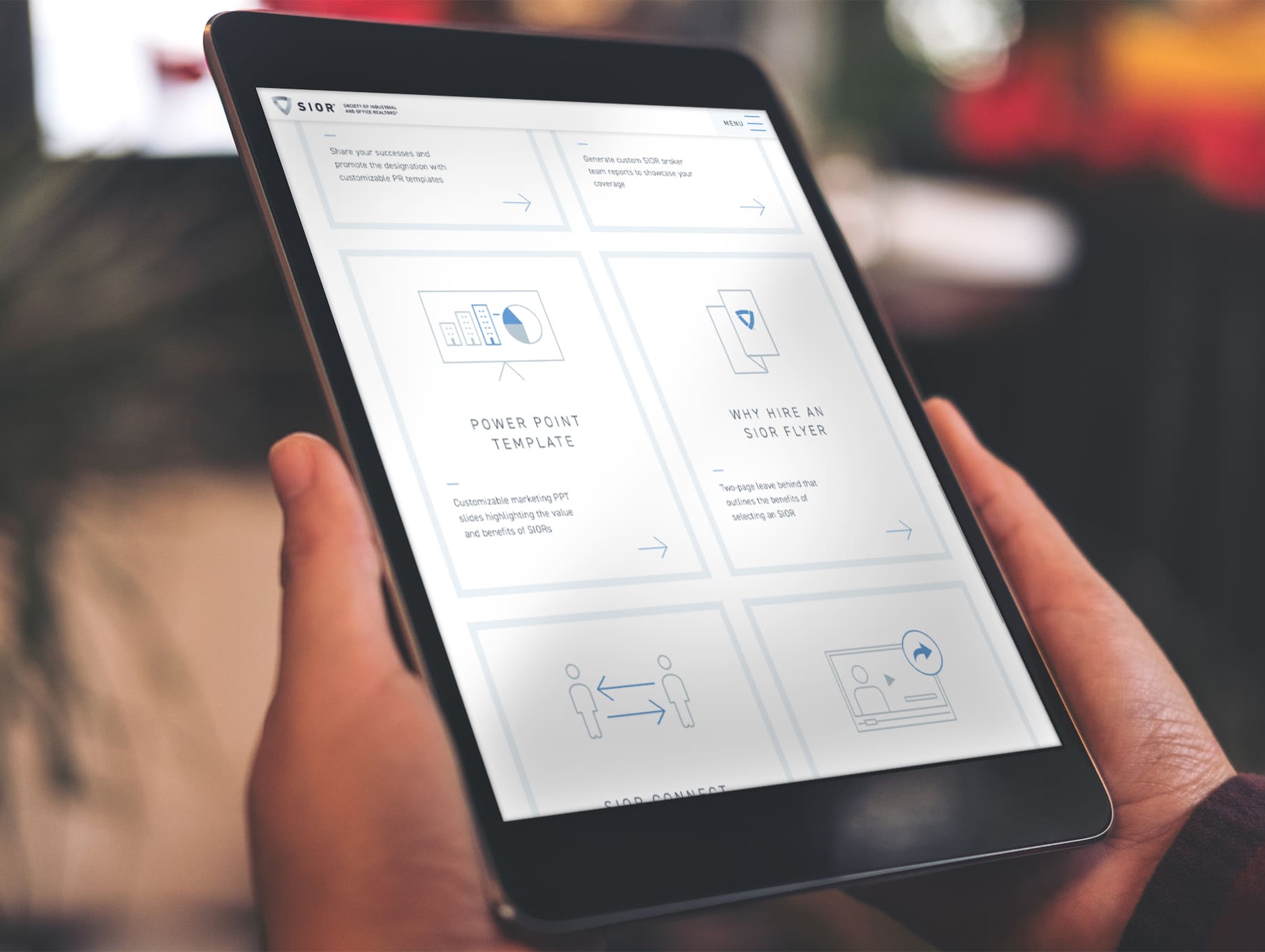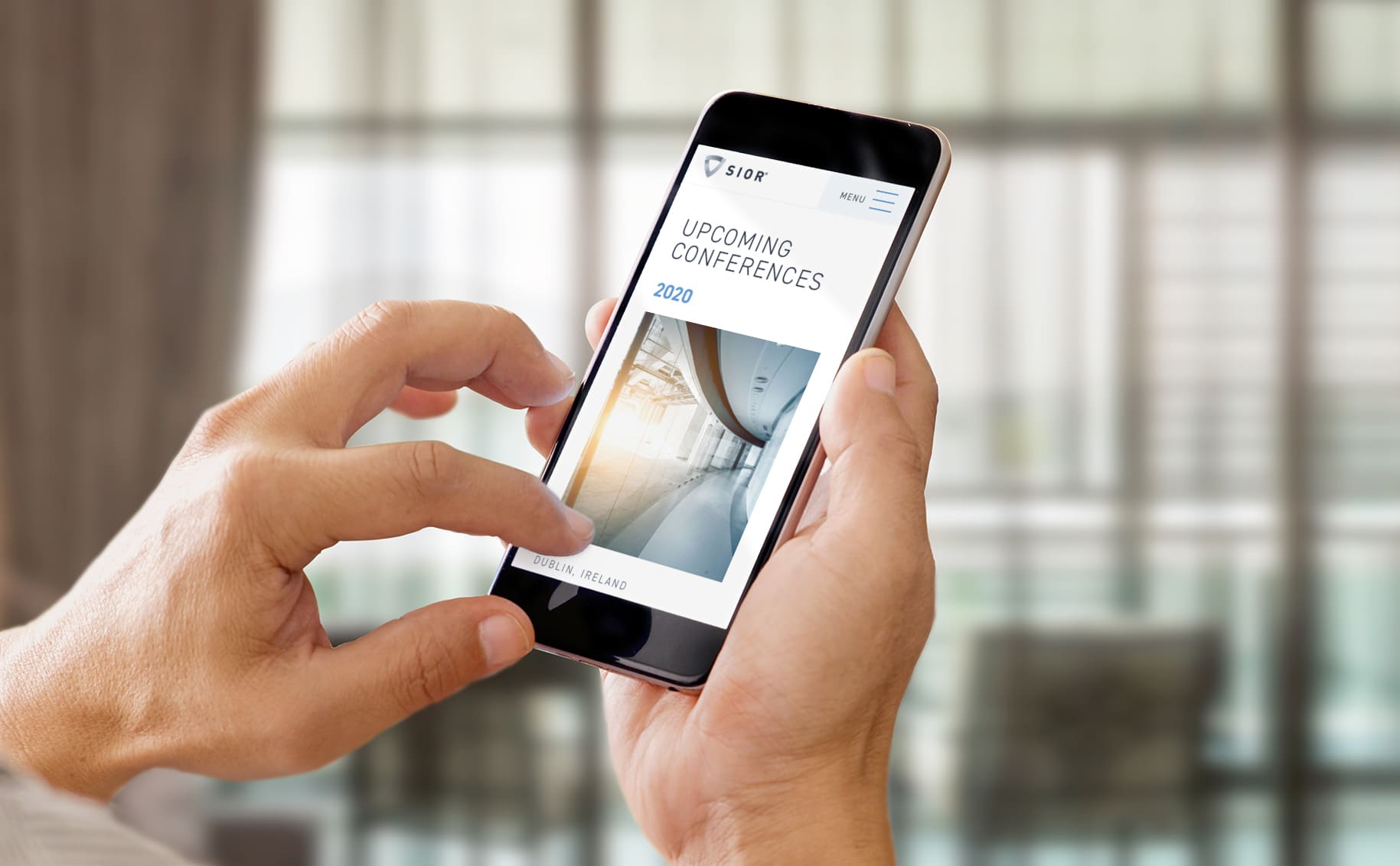 Let's Do Something Great.
Get in Touch.