CreditXpert is the only mortgage credit simulation platform that leverages data science and proprietary AI to help mortgage lenders, real estate agents, and potential homebuyers from every credit band identify potential opportunities to secure the best rates and terms. Their mission is to make homeownership more accessible and affordable to all – offering transparency and freedom to homeowner hopefuls.
CHALLENGE
Mortgage lenders have had access to CreditXpert's credit simulation tool for years. However, many lenders run a credit check and never share the additional data with their applicants. The data shows with over 90% accuracy how applicants can improve their credit score and potentially be approved for a better home loan with more favorable terms. This translates to more – and even larger – loans closed with higher profits for lenders. However, with low awareness of the benefits for mortgage lenders, consumers and lenders are missing out.
STRATEGY
We addressed low awareness of a complex product by targeting mortgage lenders with simple messages that showcased product benefits. By highlighting the potential for increased profits through increased applicant credit scores, mortgage lenders better understood how a tool they've long had access to can allow them to qualify more applicants and close bigger loans. The messaging used real data, speaking to an audience focused on profits and numbers. The user interface was clean and contemporary, communicating the modern nature of the brand.
RESULTS
The campaign was initially rolled out to a very select, targeted audience with engagement well above-average for the financial services category. Additionally, the campaign has driven leads through gated downloads for two recently published works from CreditXpert, a monthly Credit Mortgage Potential Index, a proprietary trends analysis of both credit inquiry volume and potential score improvement, and the Credit First Guide which educates lenders on how important it is to prioritize credit optimization earlier in the mortgage lending process.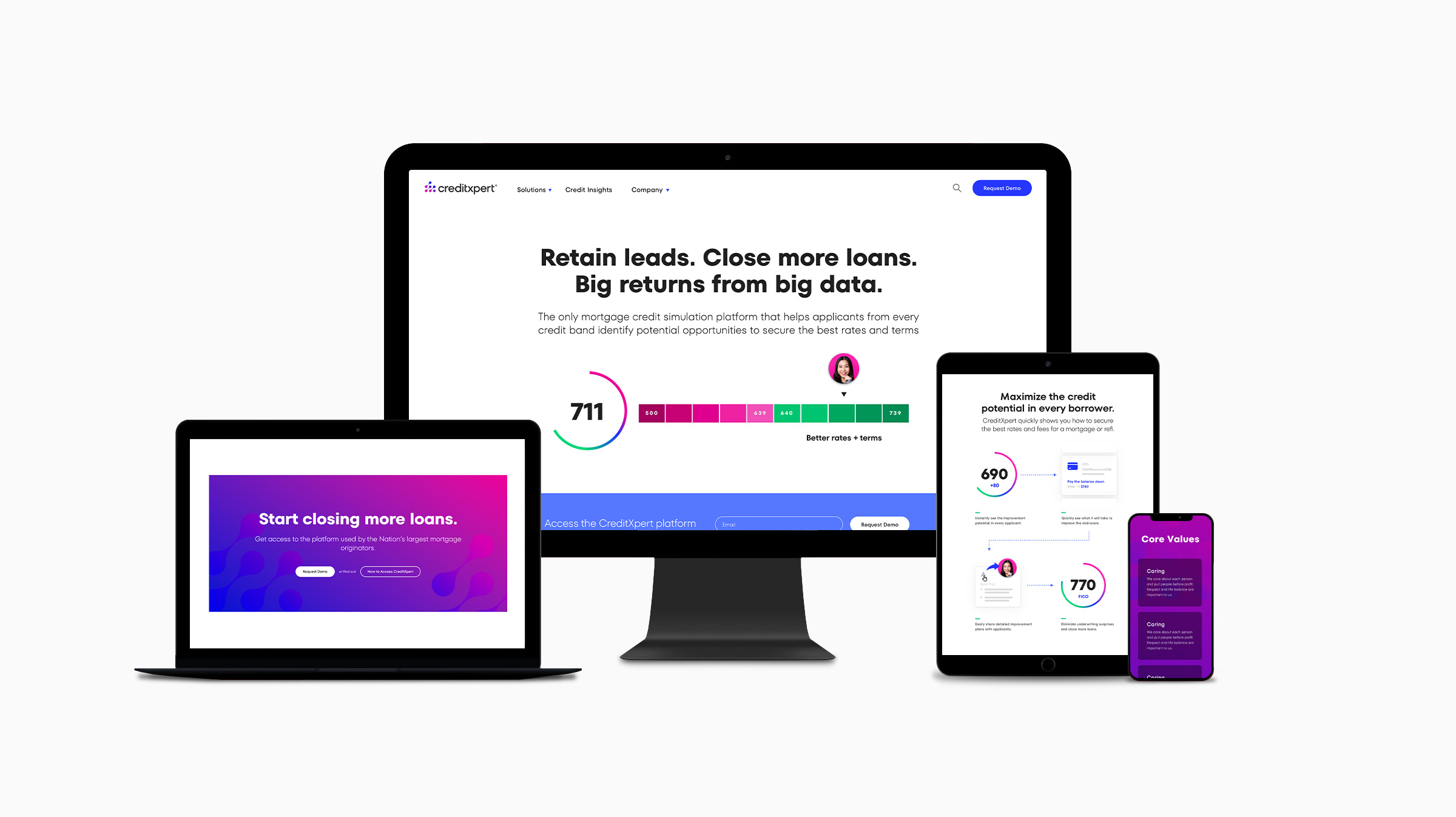 Visual Storytelling
CreditXpert is a completely revolutionary technology benefiting mortgage lenders, real estate agents, and homebuyers alike. To articulate the complex subject matter in a way that is quickly and easily understood Vitamin utilized animation and custom illustration to personify the brand. We structured a site design around an engaging simulation tool that quickly and simply demonstrates the benefit CreditXpert brings to mortgage lenders through improving the credit scores of any applicant, regardless of credit band. CreditXpert can help applicants across the spectrum of credit scores, highlighting a huge opportunity to mortgage lenders to increase profits.
View Live Site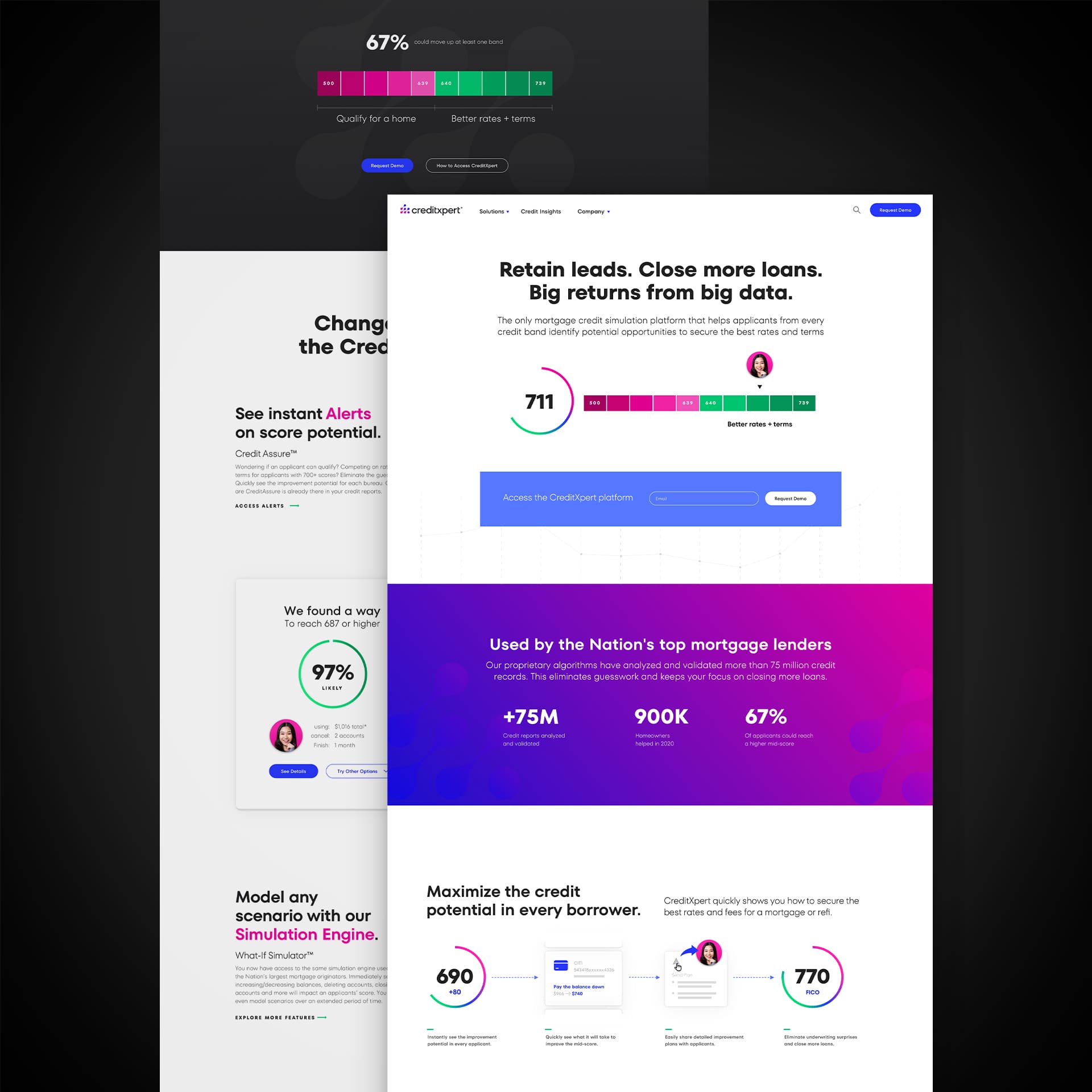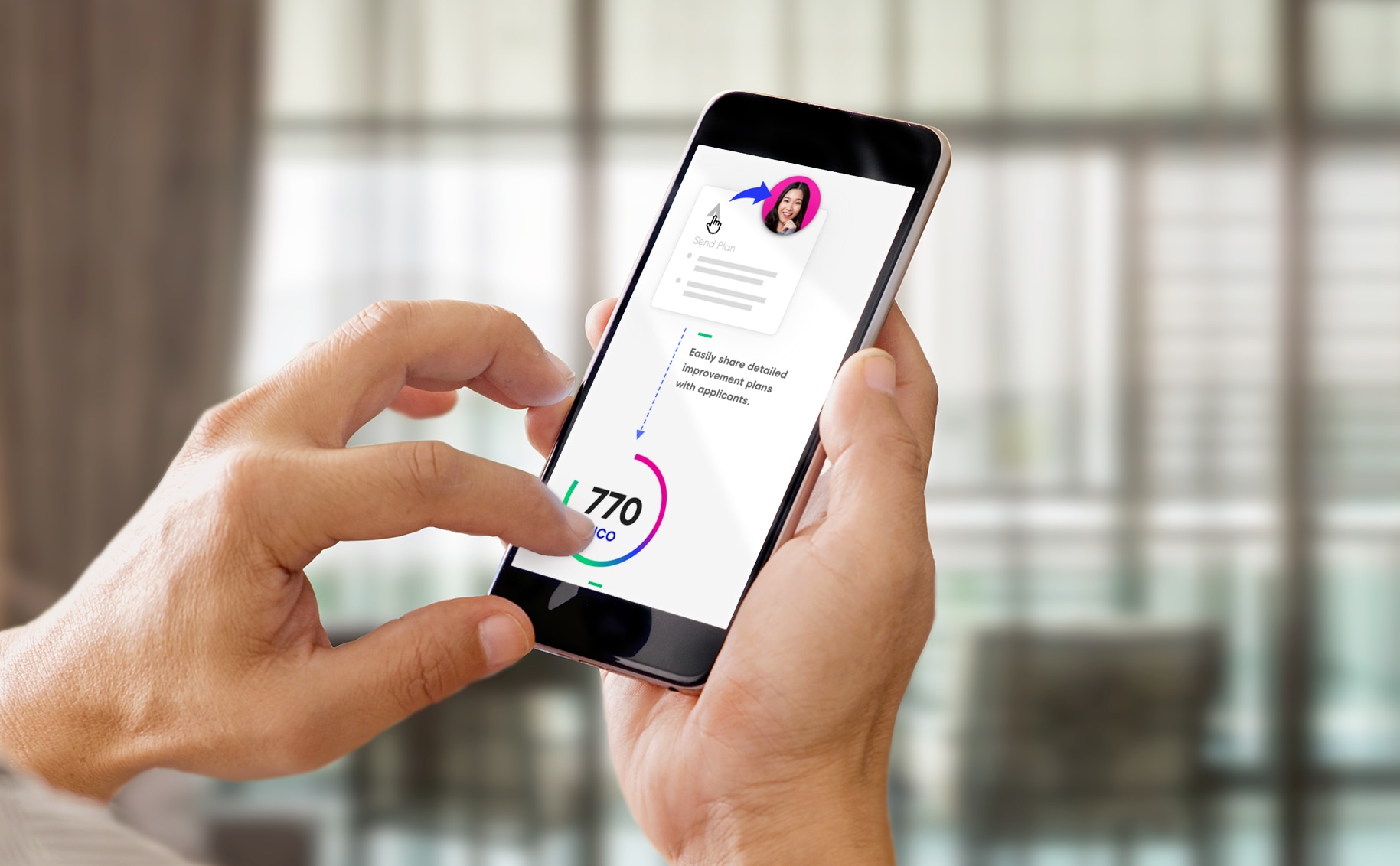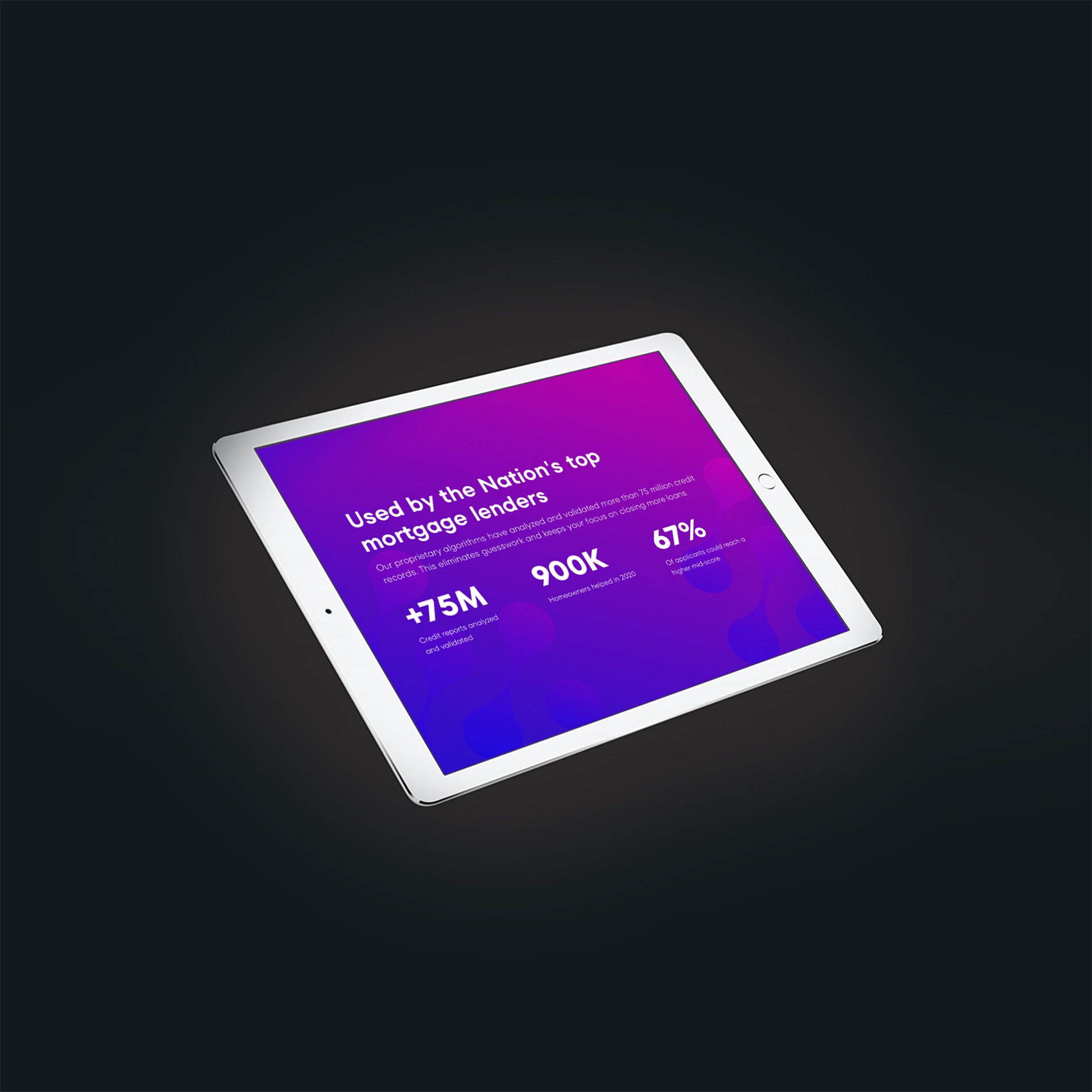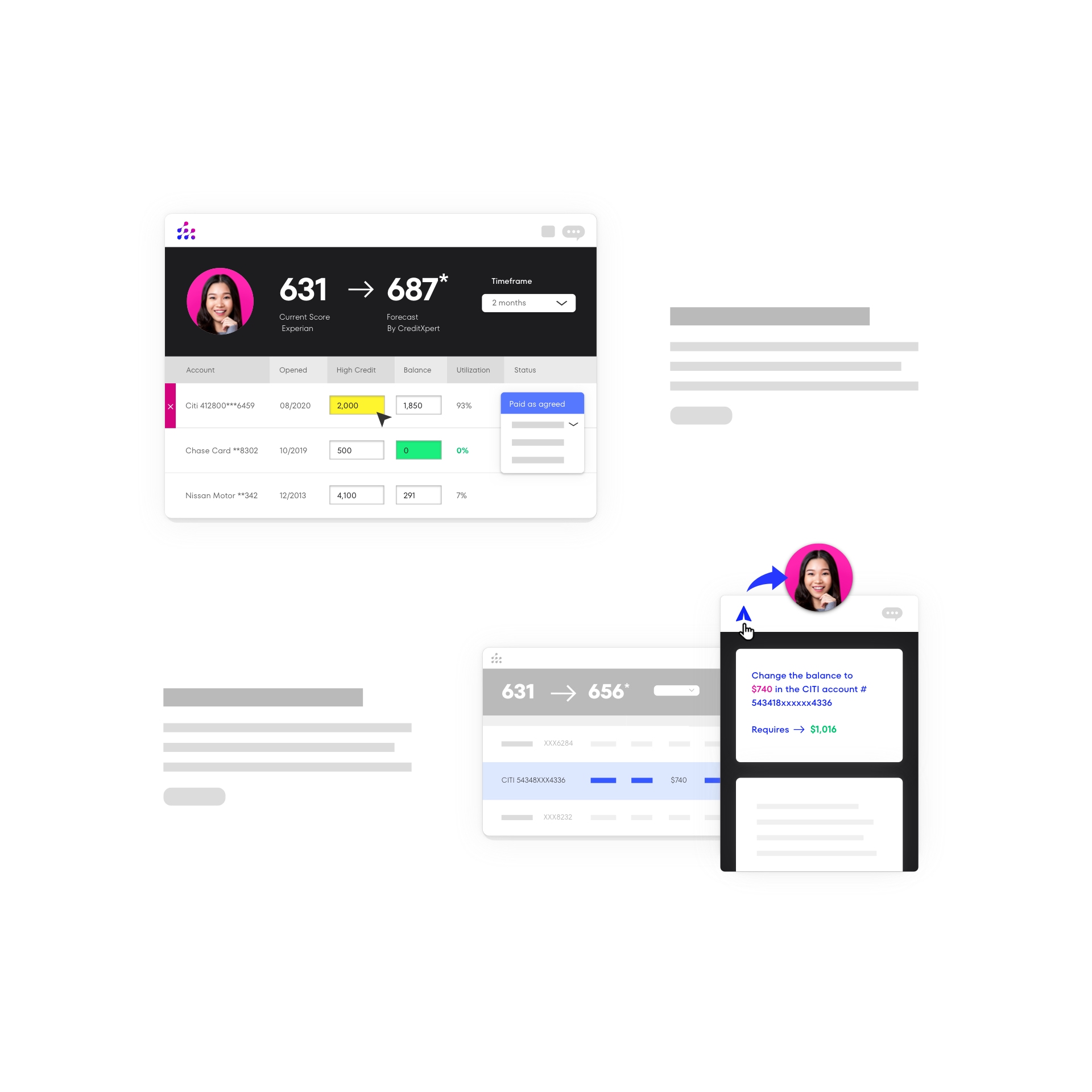 Improvement for Every Borrower
One of the most unique aspects of CreditXpert is that it can be leveraged across all credit bands. From the lower market who may not be able to qualify for a loan, to the upper market who may need to increase their purchasing power. CreditXpert's proprietary AI platform analyzes data from nearly 1 billion credit inquiries to create a customized plan for applicants to improve their score in 30 days. Using custom illustration and animation to create a true-to-life depiction of someone's journey from unqualified or under-qualified to well-qualified, Vitamin tells a compelling story of the breadth and reach of CreditXpert's technology.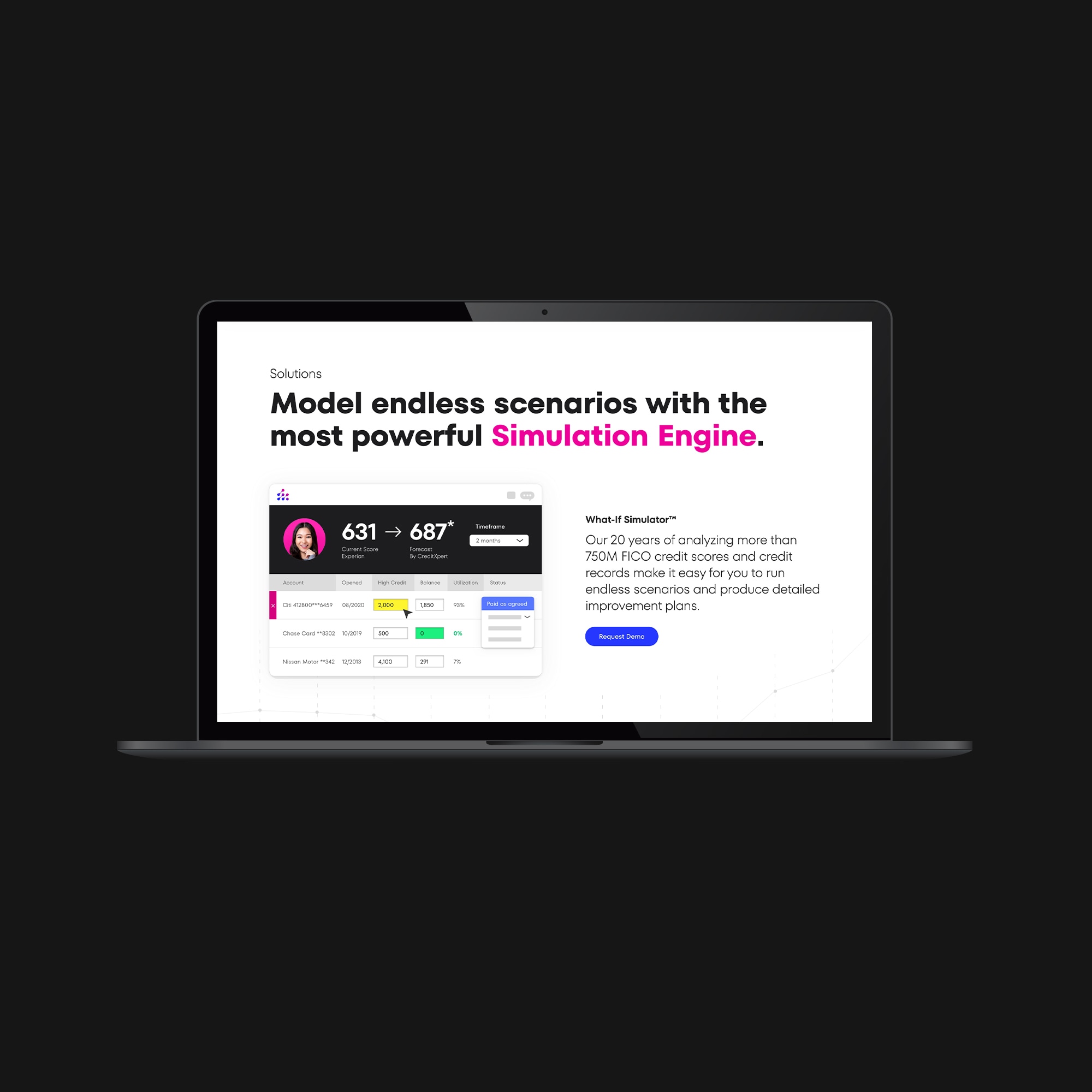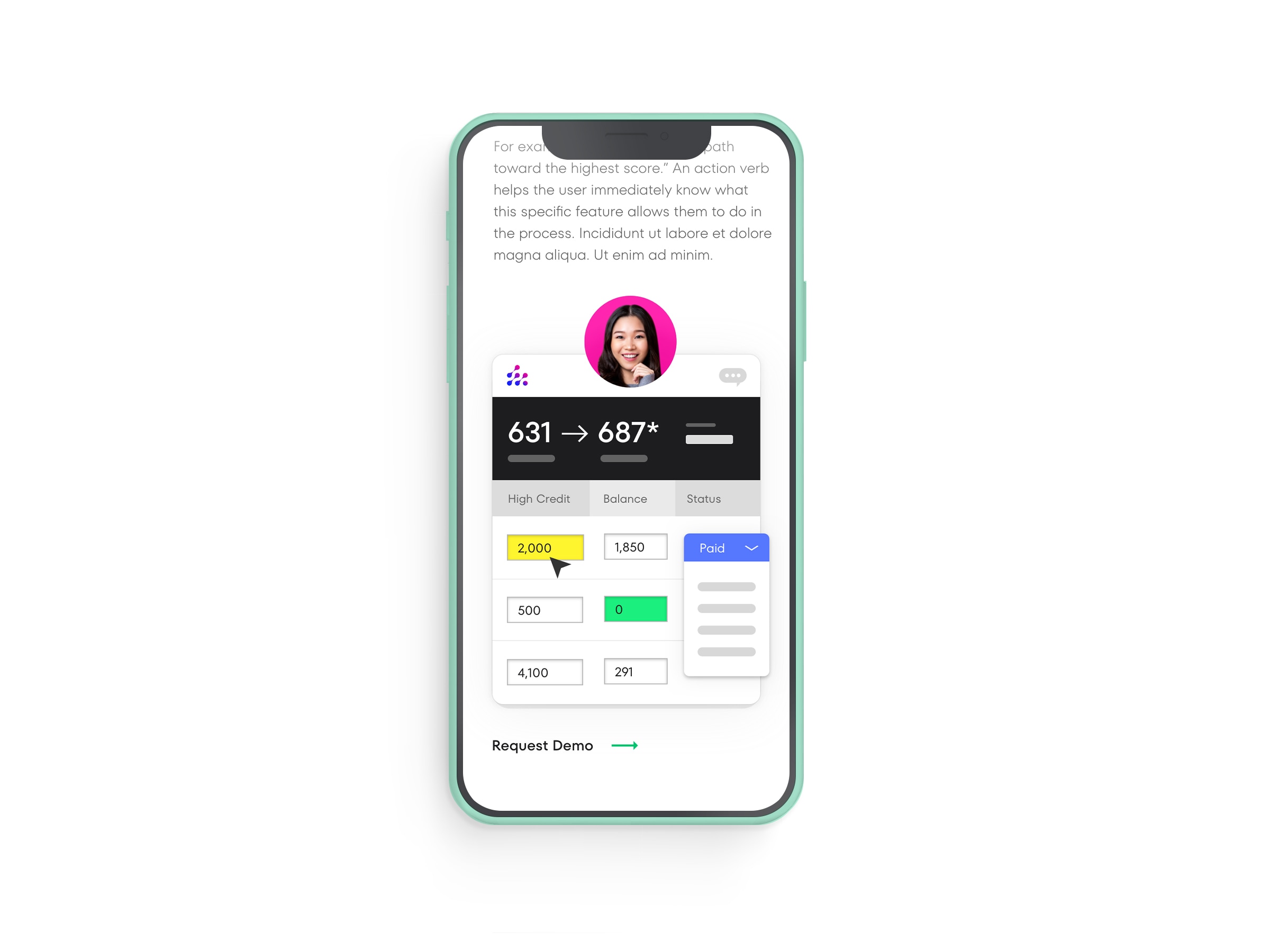 Conversion Focused
Strategically placed calls to action within the page content captured users at various stages of the lead funnel. This included a top-level form that expands immediately under the hero illustration, invitations to subscribe sprinkled within relevant content, and larger anchoring calls to action consistently available throughout.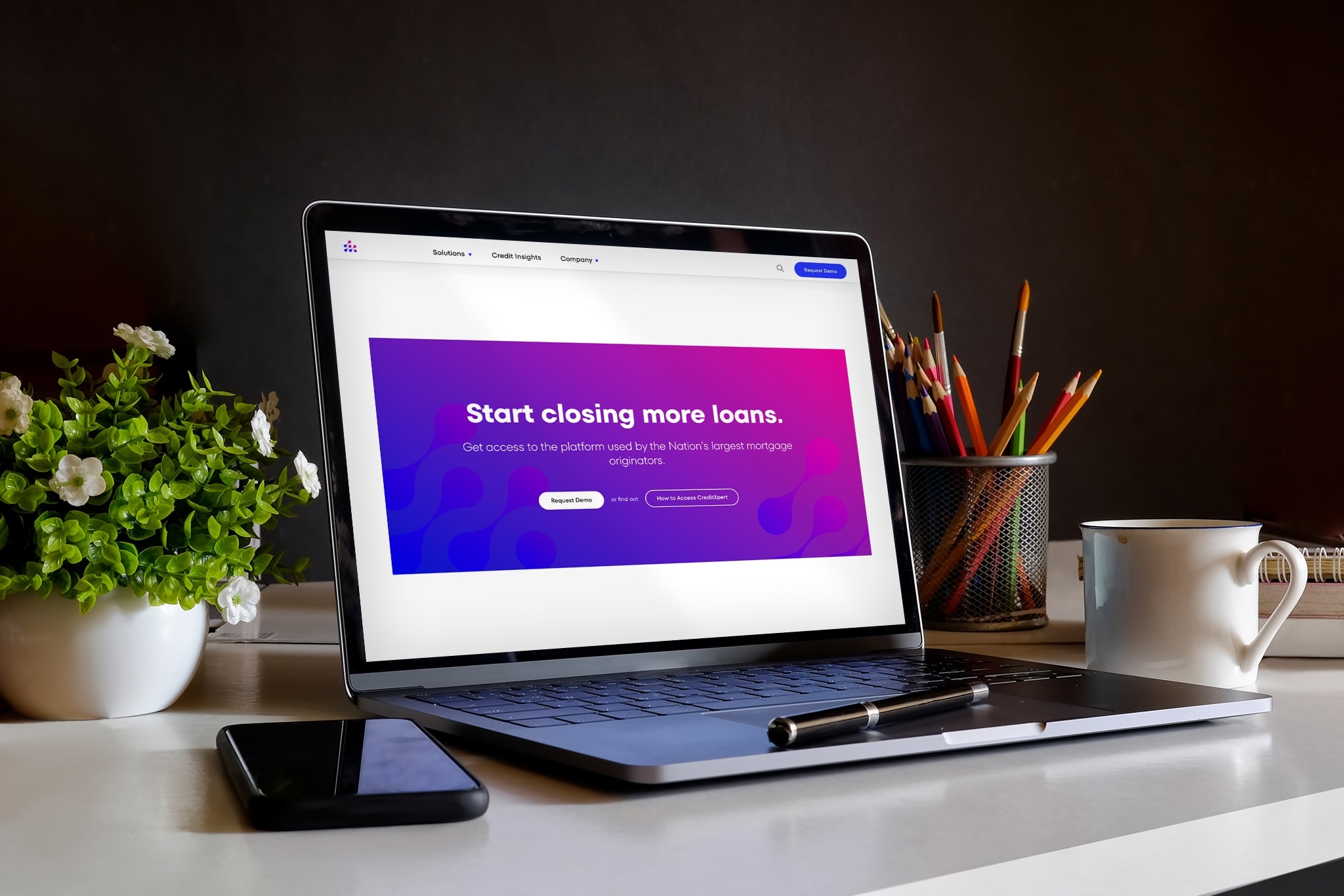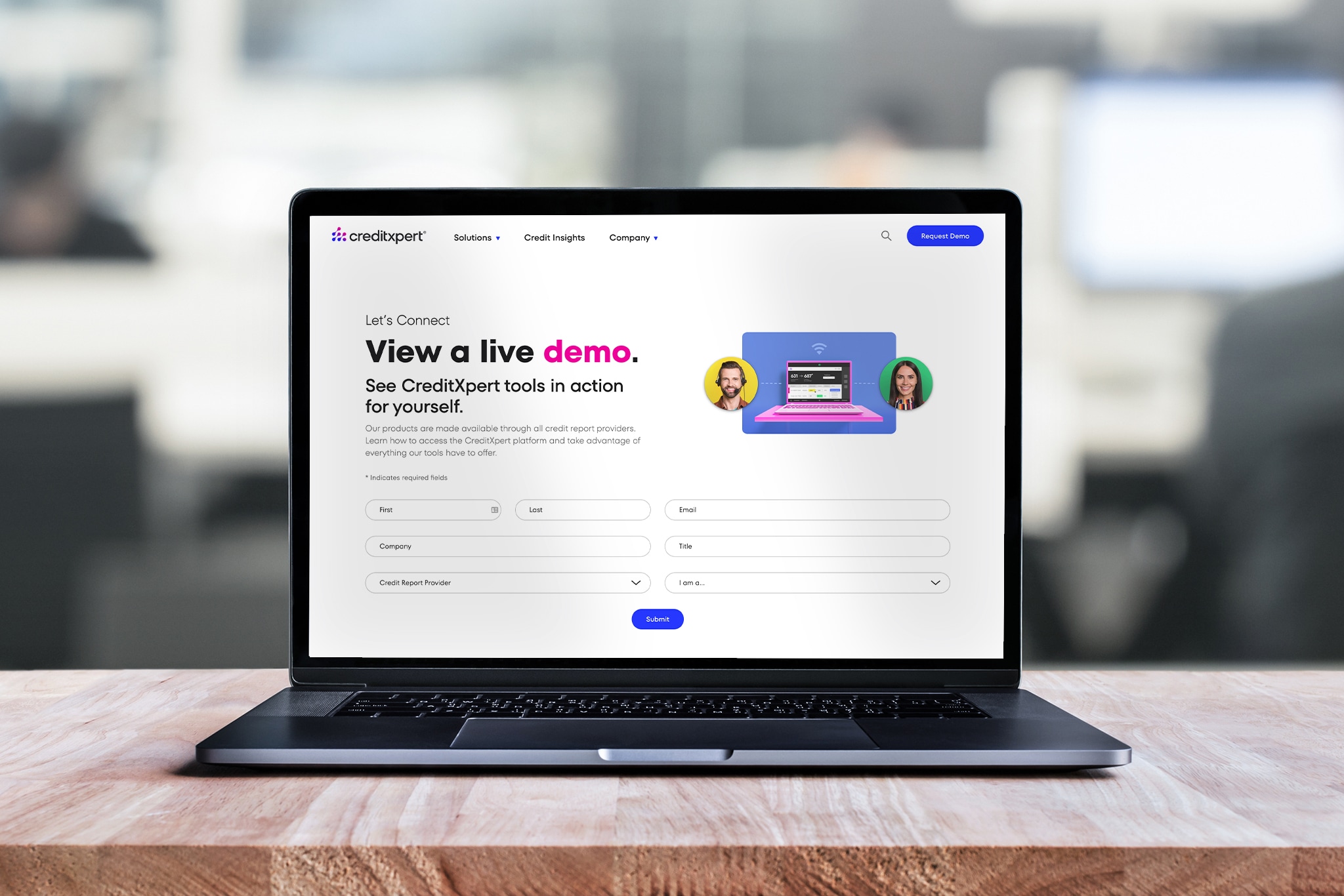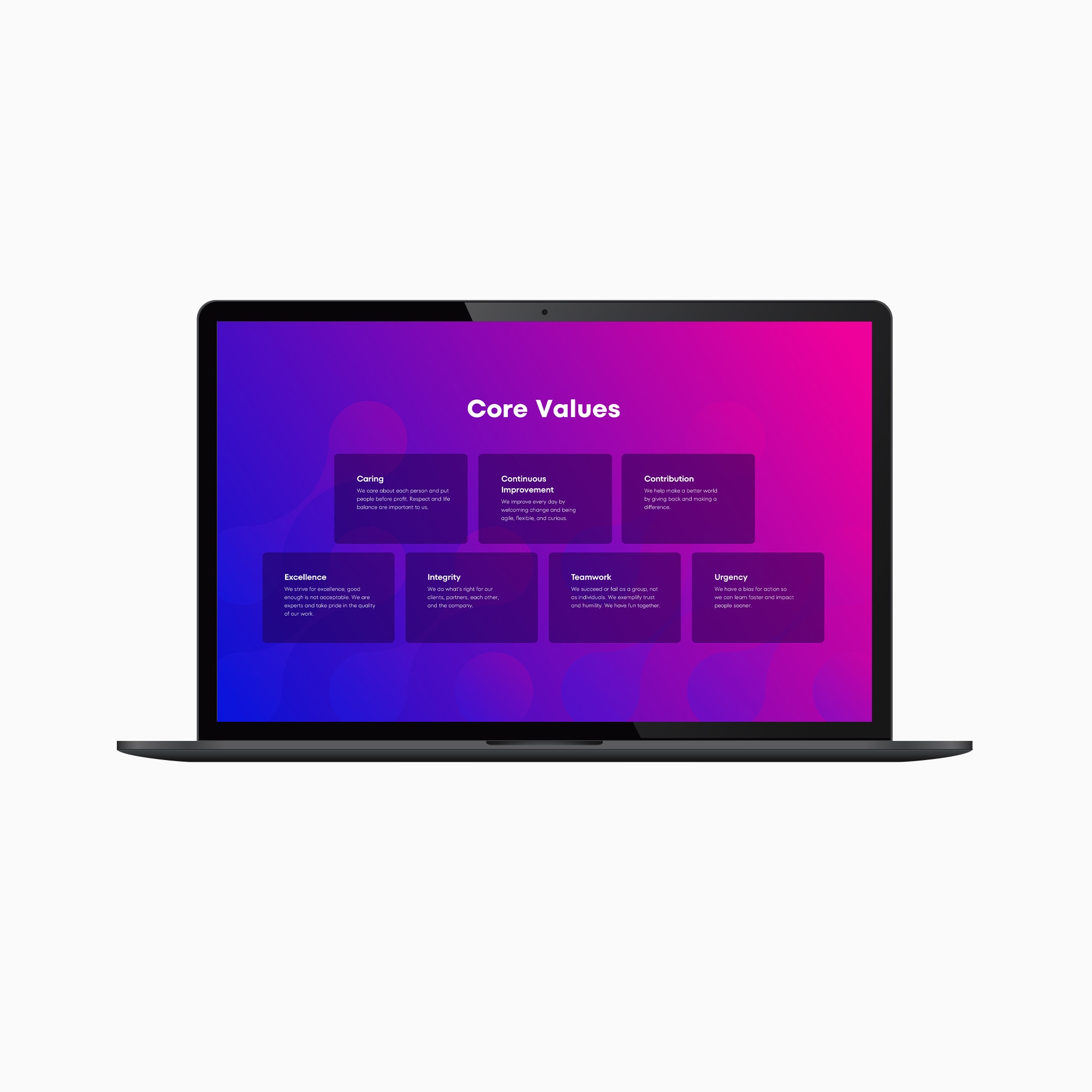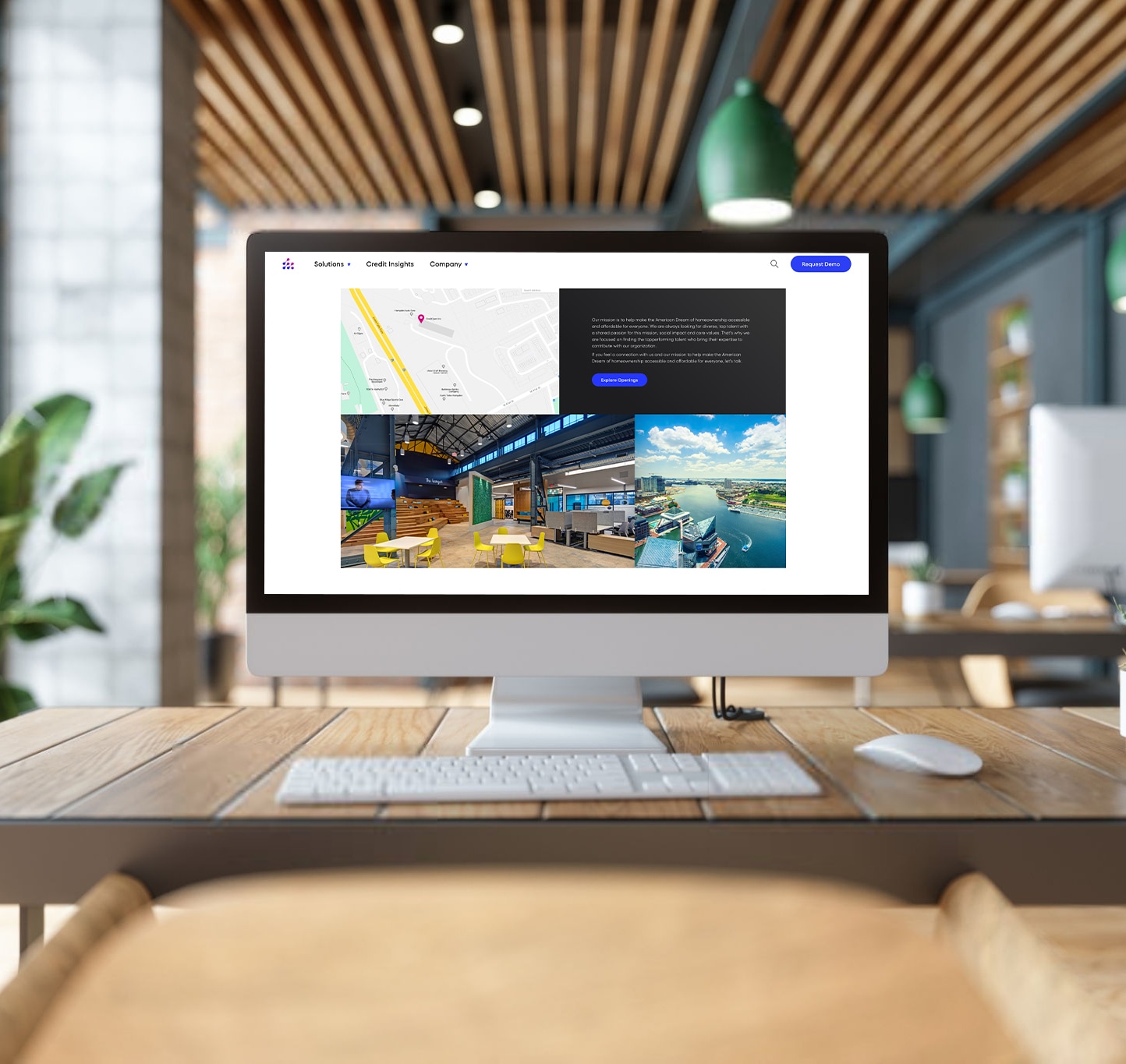 Attracting Talent for Growth
CreditXpert anticipates continued growth as its brand evolves and expands their offerings. Vitamin designed an engaging career page to showcase their new Baltimore headquarters, promote company culture, core values, and benefits. Links to view job opportunities were included throughout the content making it easy for potential hires to apply.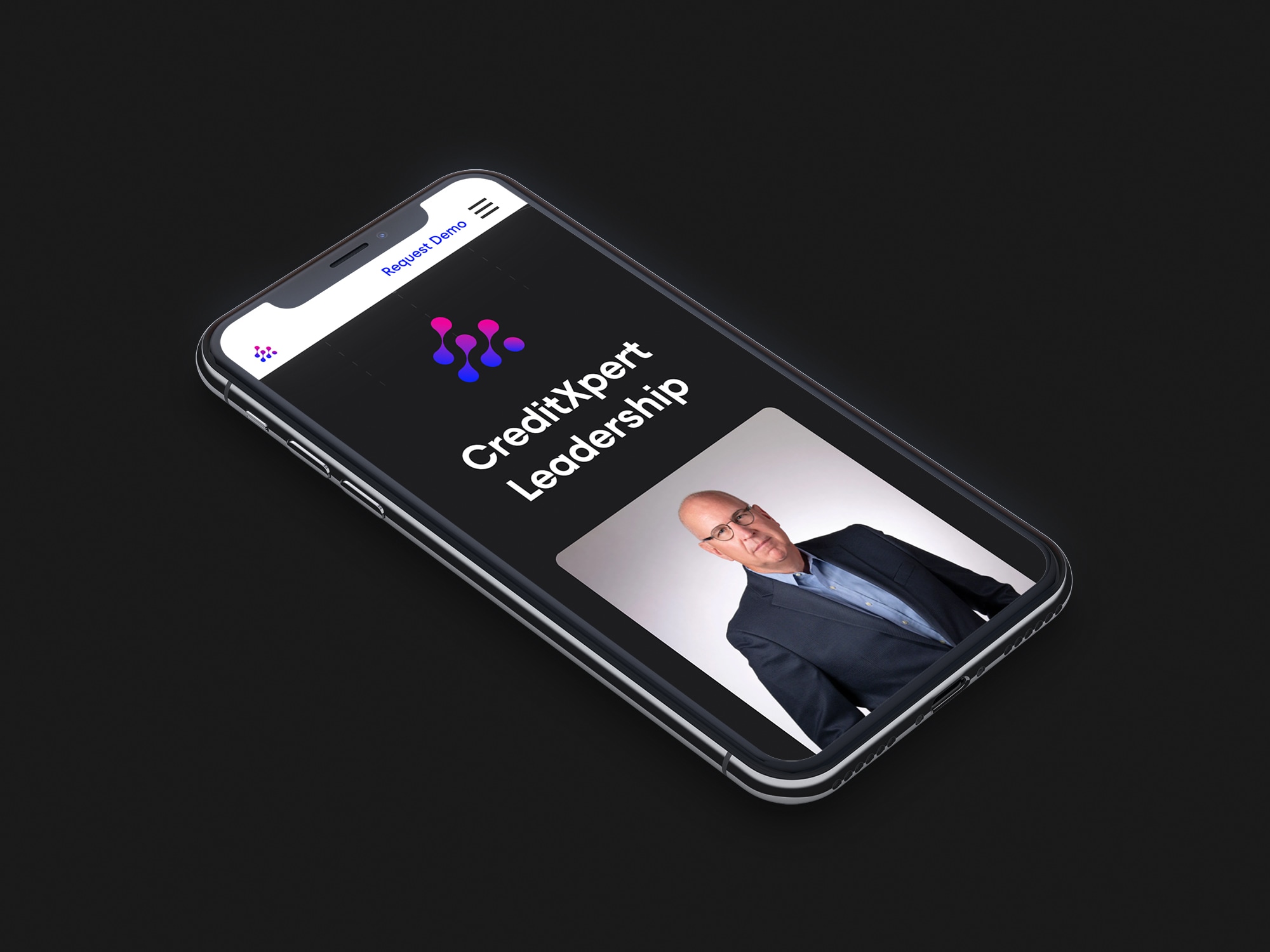 Let's Do Something Great.
Get in Touch.