We've officially moved! Our new headquarters is located at 720 Light Street, at the gateway to Federal Hill in Baltimore, Md. The fully renovated, 6,000 square foot, four-level commercial building is just steps from the Inner Harbor, Baltimore's Central Business District, and Rash Field and Federal Hill Parks. We are proudly committed to Baltimore City – the place we've called home for nearly two decades.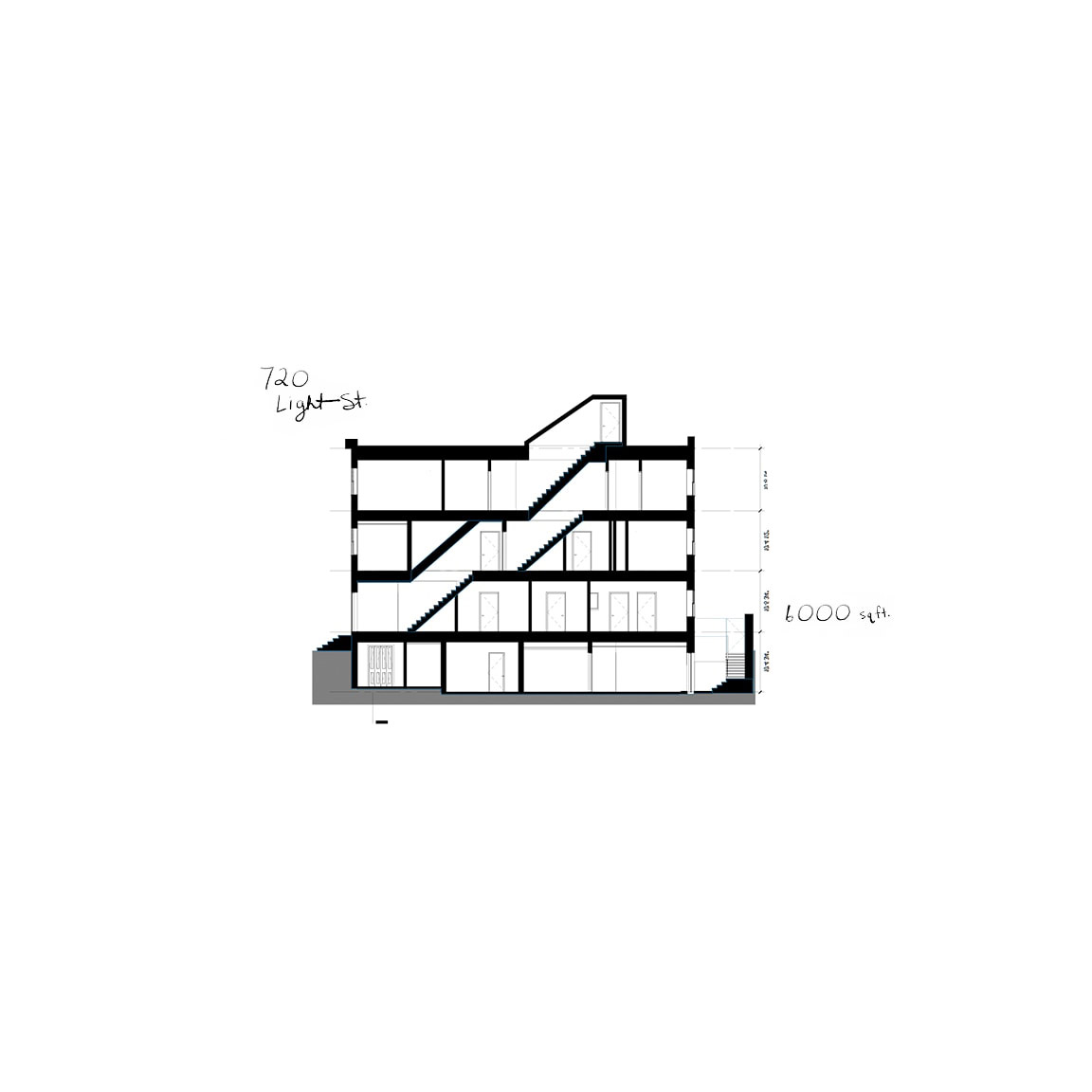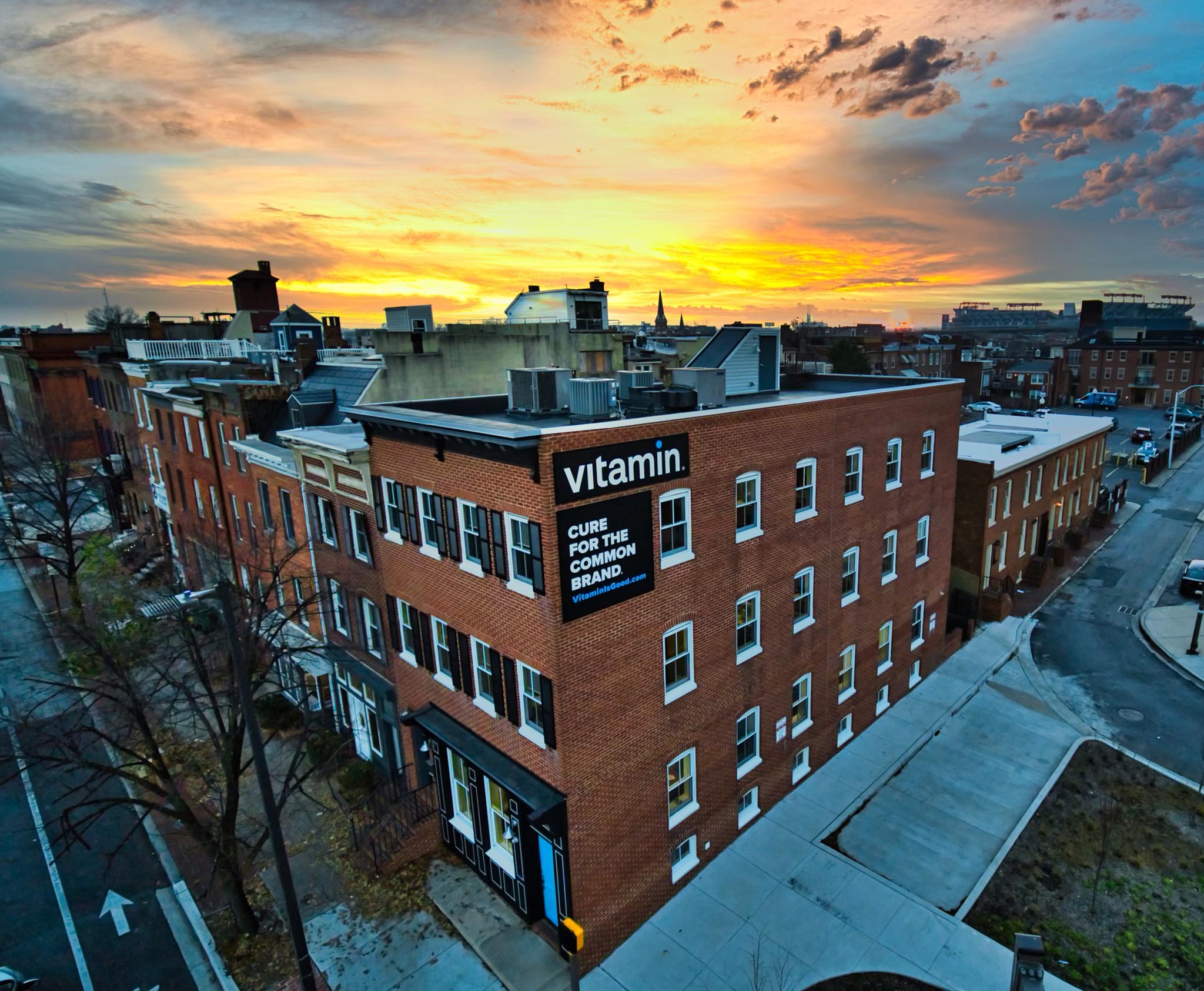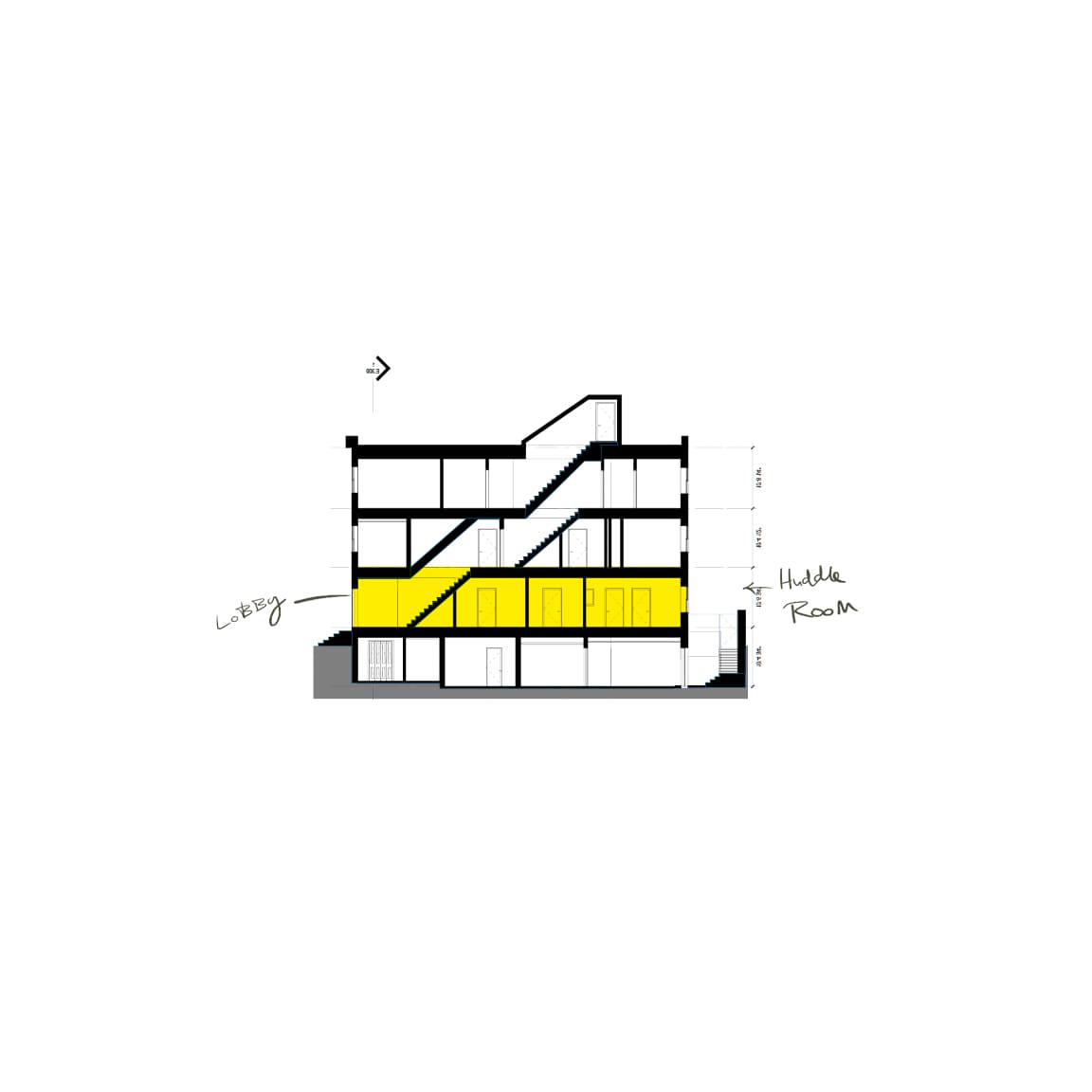 First Floor
Our first floor features the main lobby with open ceilings, waiting area, large conference room, war room, and entertainment area.
"We are not the same agency we were just a few years ago. The people we've welcomed to our team have strengthened us and propelled even deeper integration across Vitamin. Equally important, our clients, those who are new or have been with us for nearly two decades, have continued to challenge and trust us, and the work we're producing together has delivered exceptional results."

– Amanda Karfakis, CEO
HQ Press Releases: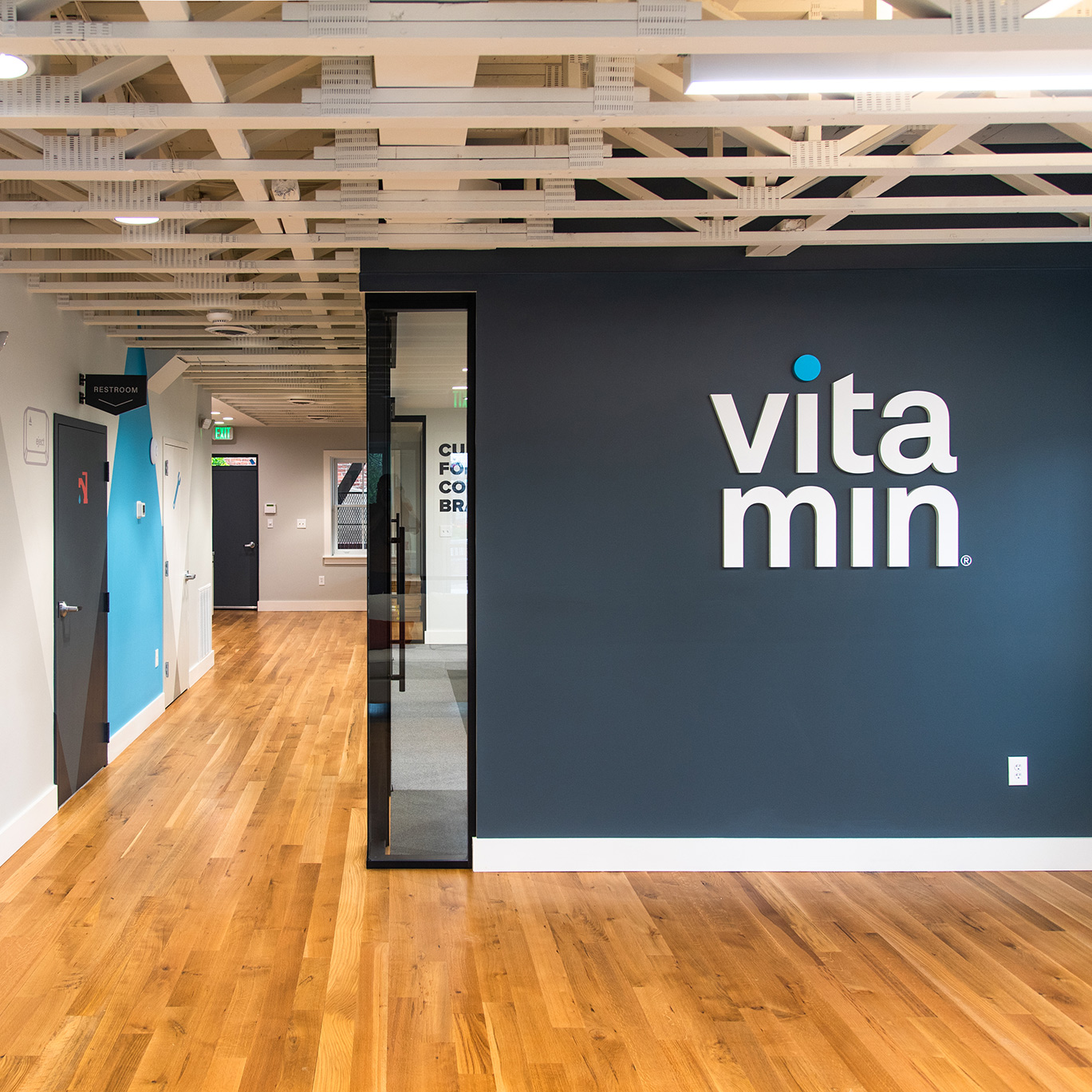 Seamless Glass
Our offices and conference rooms use a seamless glass system from local supplier Dynamic Hive. D-Hive's system is minimal on framing with buttery action on the large, sliding entrances. Their corner systems butt glass to glass for a clean, crisp look. Vitamin's main conference room, measuring 24'x12′ with seating for up to 16, leverages these seamless corners.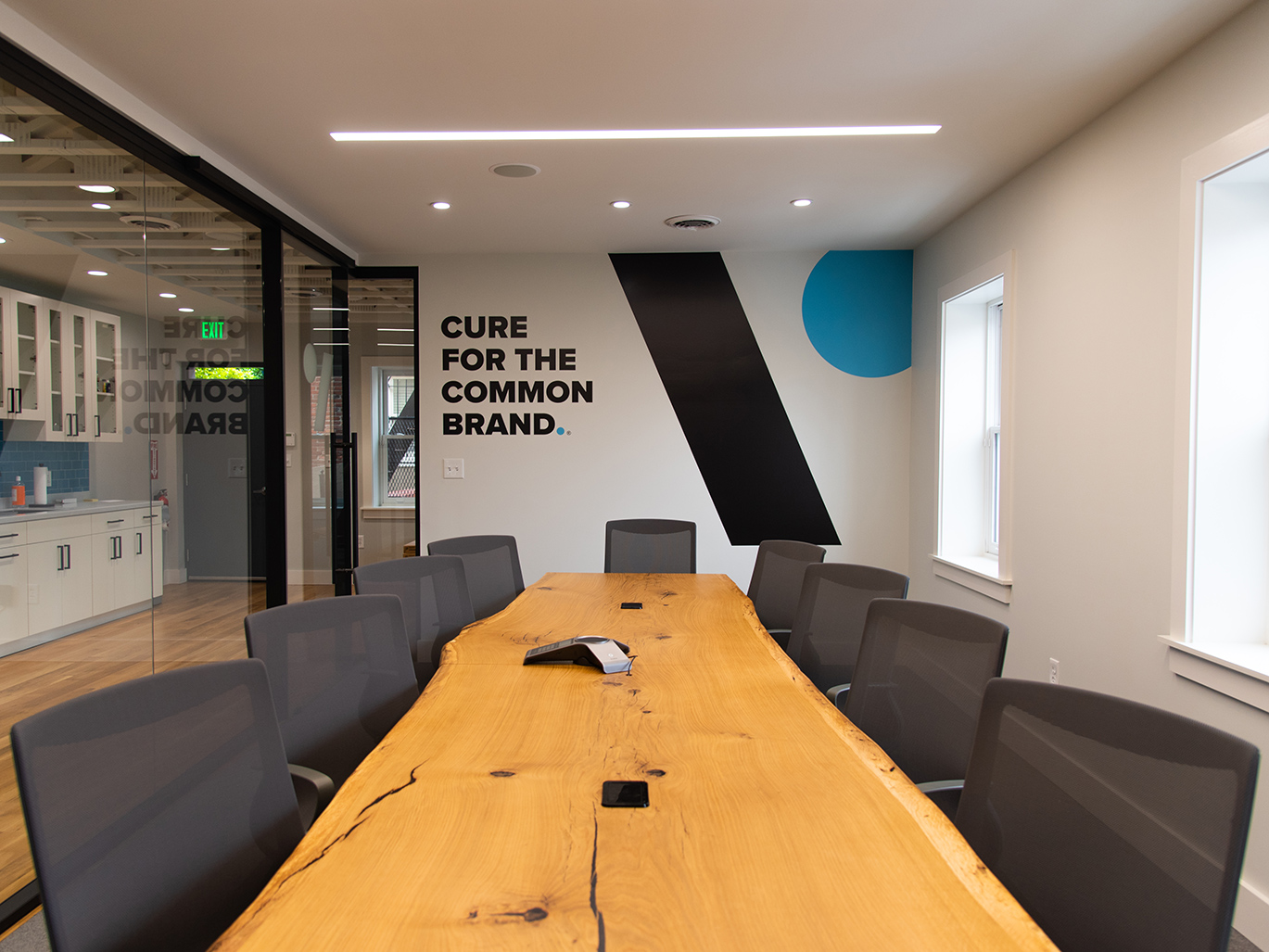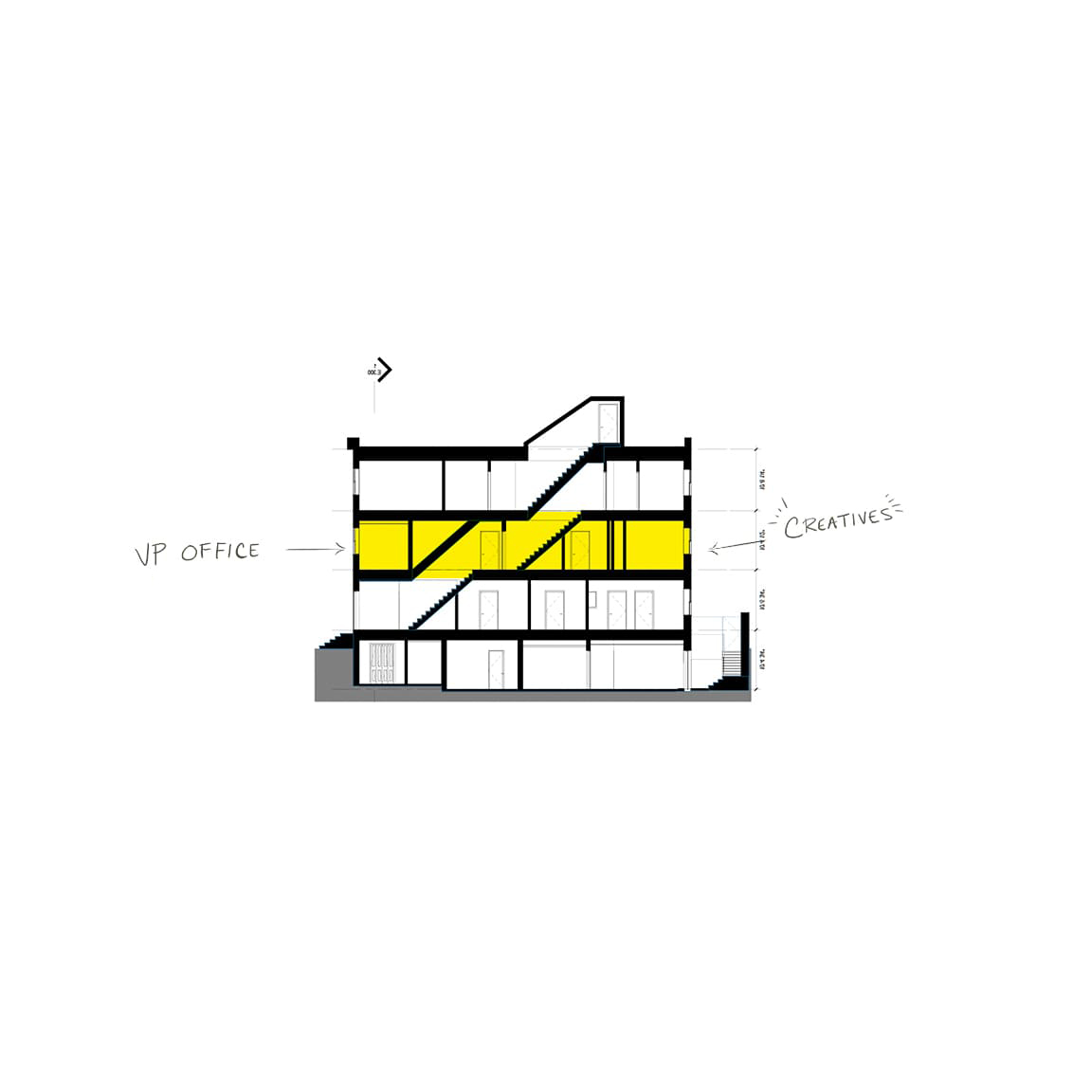 Second Floor
Welcome to our Creative Services collaboration area. This is the space where our design and development teams work closely together to bring our clients' brands new life. Features include open ceilings, exposed duct work, architectural lighting and sound, and two private work/meeting areas. Plus, a full bath with a private shower for those who love biking to work or getting in a lunch-time workout. Eco-friendly water filler stations will be located here and on other levels to eliminate the use of single-use plastic bottles.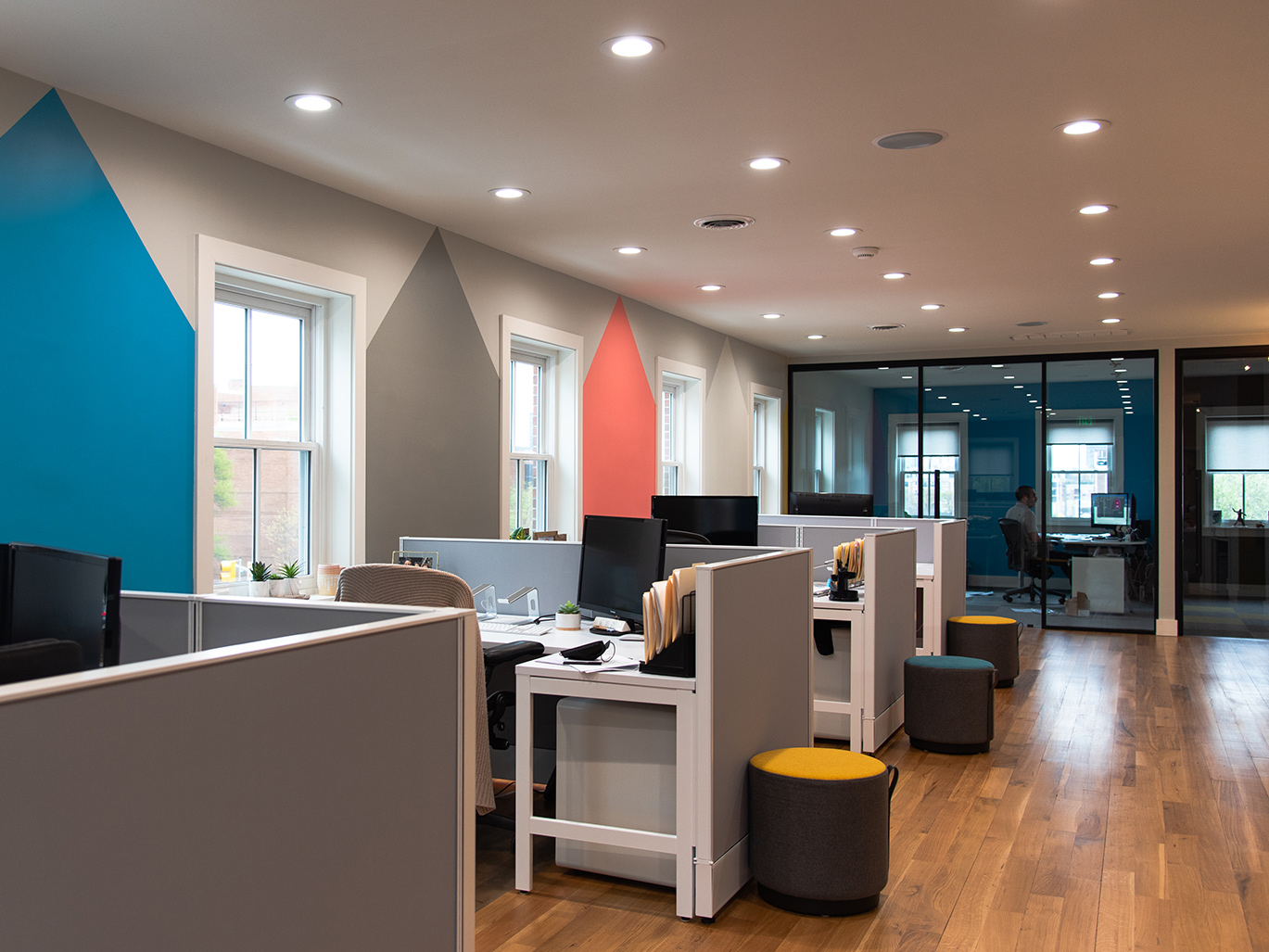 Milled to Order
We chose a solid, wide plank, character-grade white oak for our flooring on levels 1, 2 and 3. This flooring was milled to order for 720 Light Street. Big thanks to Baltimore Floor Supply and GrafBros out of South Shore, KY. This is a rift and quartered plank bringing strength, durability and gorgeous textures.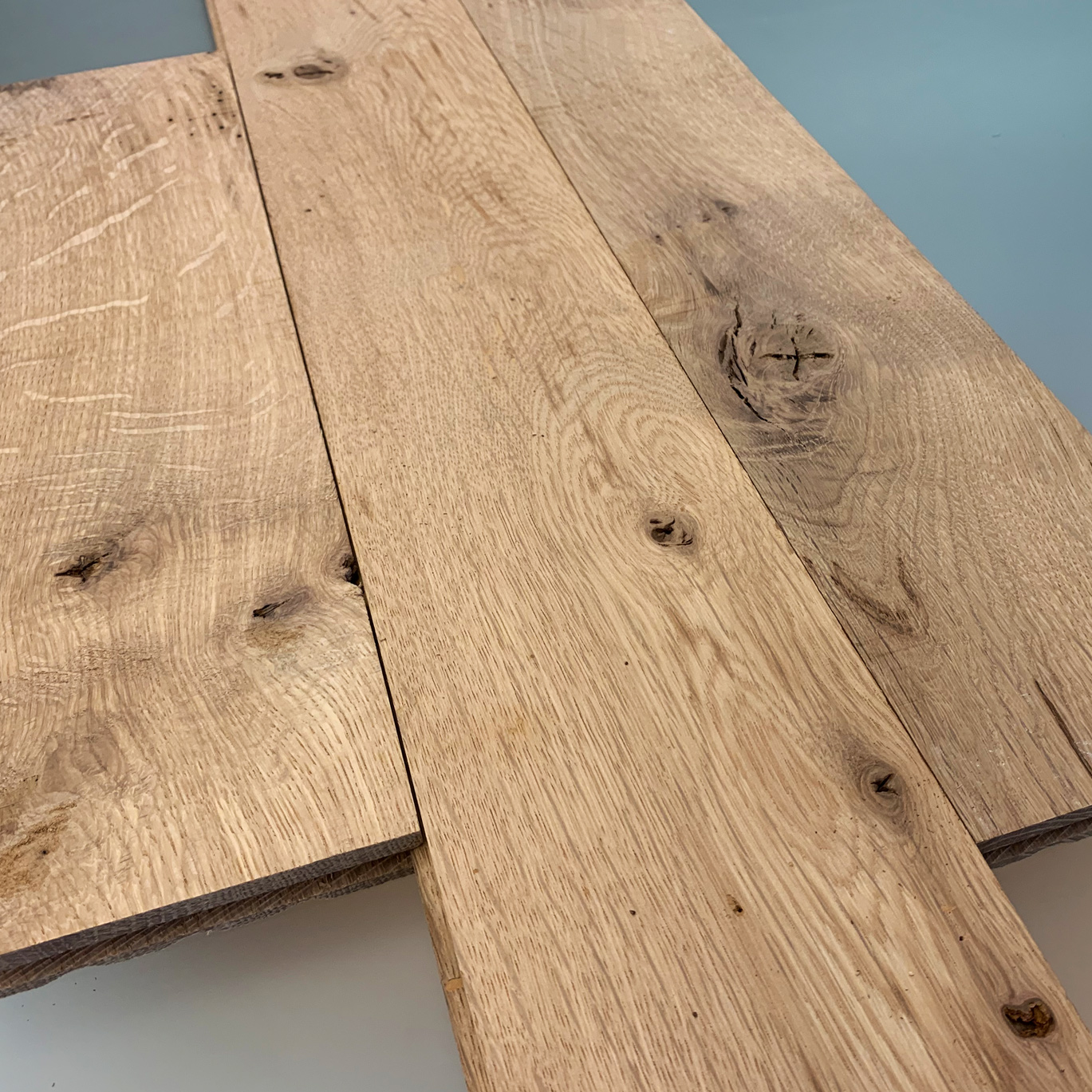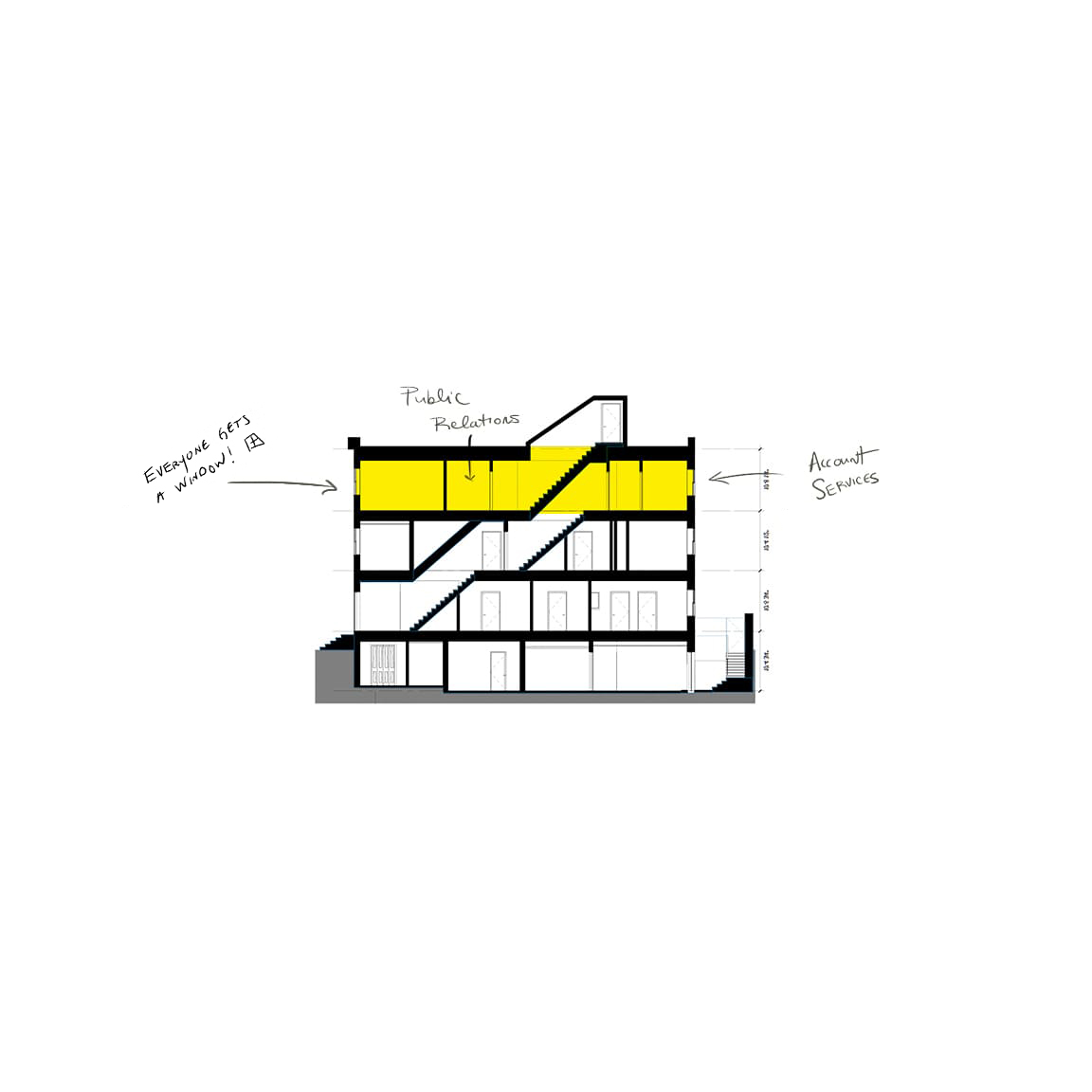 Third Floor
This is where you'll find our Account Services team, PR pros and C-suite. Here, and throughout our studio, audio is integrated and controllable from work stations and smart phones. All parting walls on this floor are soundproofed for this chatty bunch of strategic thinkers. The best part? Rooftop access to one of the most amazing views of Downtown Baltimore.
"With more than half of Vitamin's employees living in the city, 720 Light Street affords a variety of commuting opportunities few regional agencies can match, with a Walk Score® of 95, a Transit Score® of 77 and Bike Score® of 86– all considered very good or excellent. We're less than a mile from Camden Station Light RailLink, a few hundred yards from Baltimore Water Taxi and Charm City Circulator stops with convenient biking and walking options."

– Cory Magin, VP, Creative & UX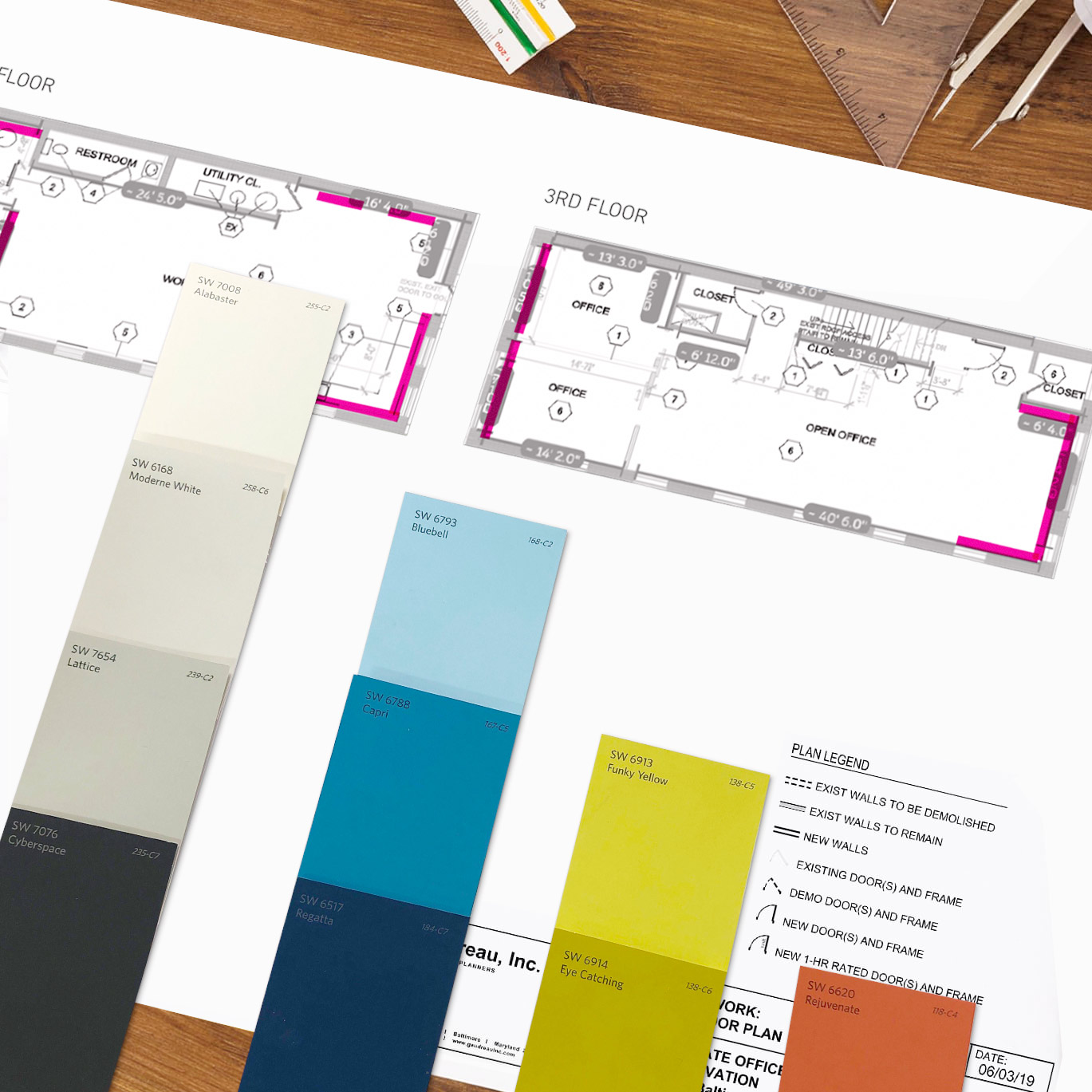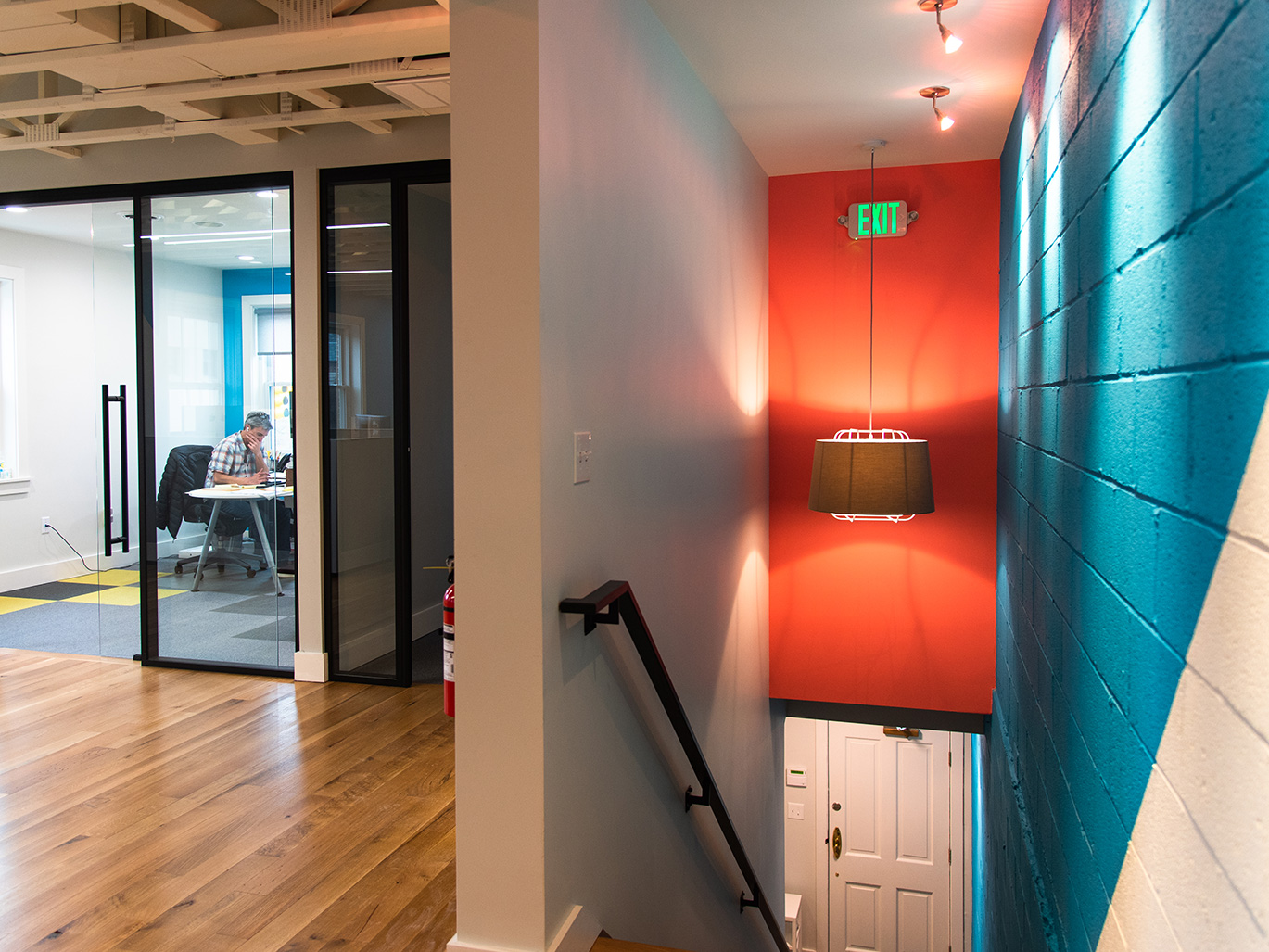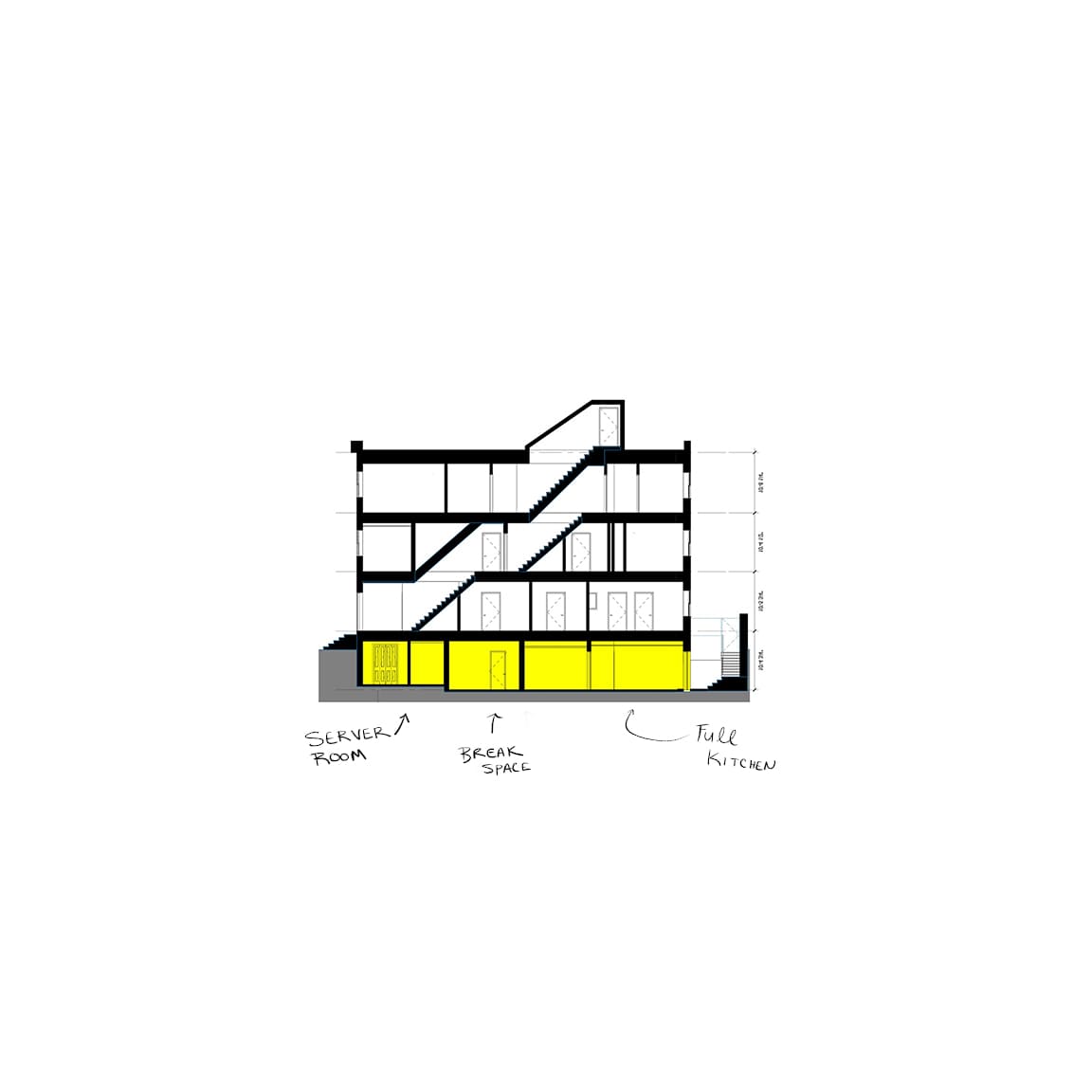 Kitchen & Lounge
The lower level is where our team can relax and refuel. Tall ceilings, natural light, a polished concrete floor and exposed concrete bearing walls frame our café and gourmet, eat-in kitchen. There's a twelve foot island that seats six, complete with charging stations for devices. An entertainment area helps our team unwind, recharge and connect to keep our creativity and collaboration fresh.
And in keeping with Vitamin's commitment to employee health and responsible environmental practices, this area is equipped with interior bike racks for commuting cyclists.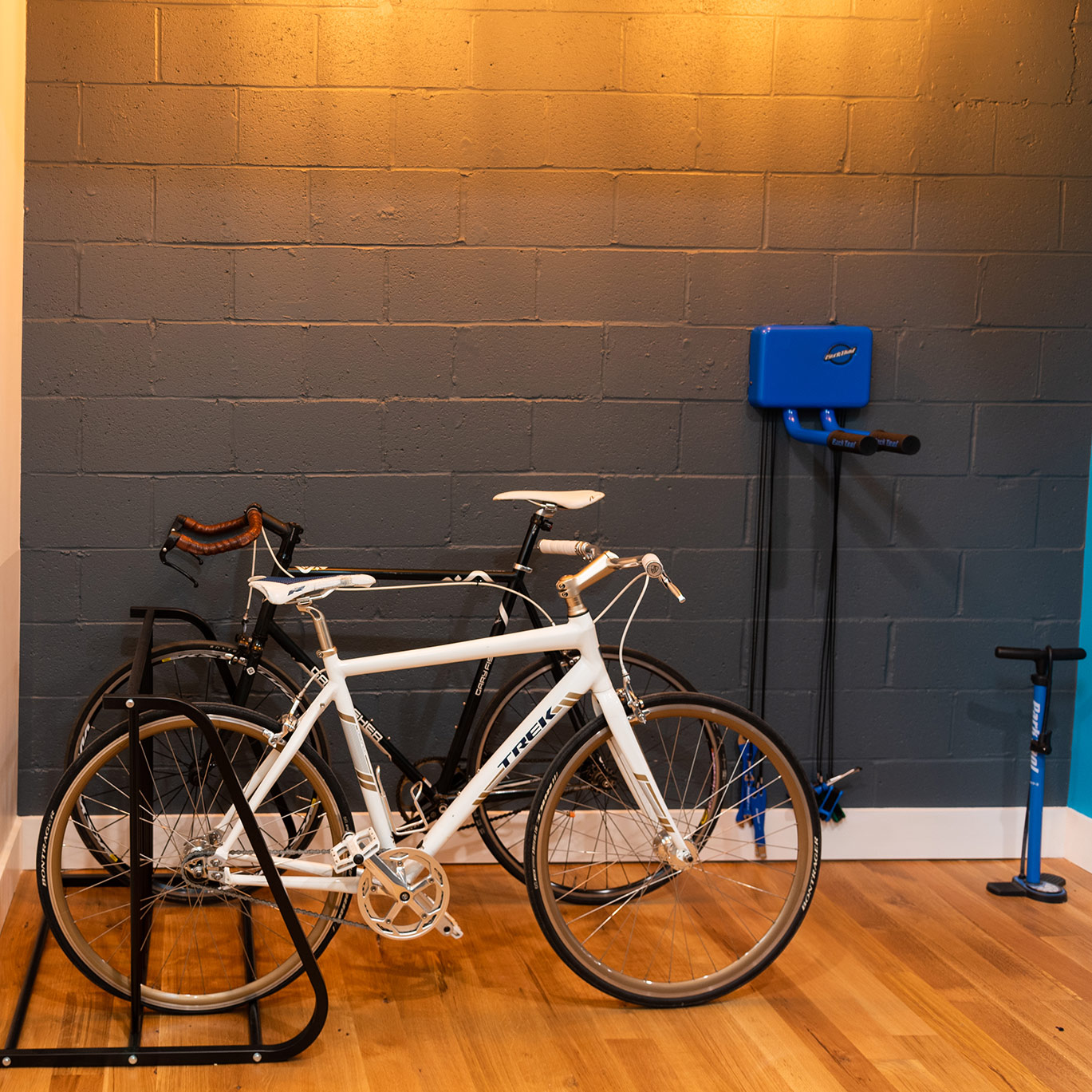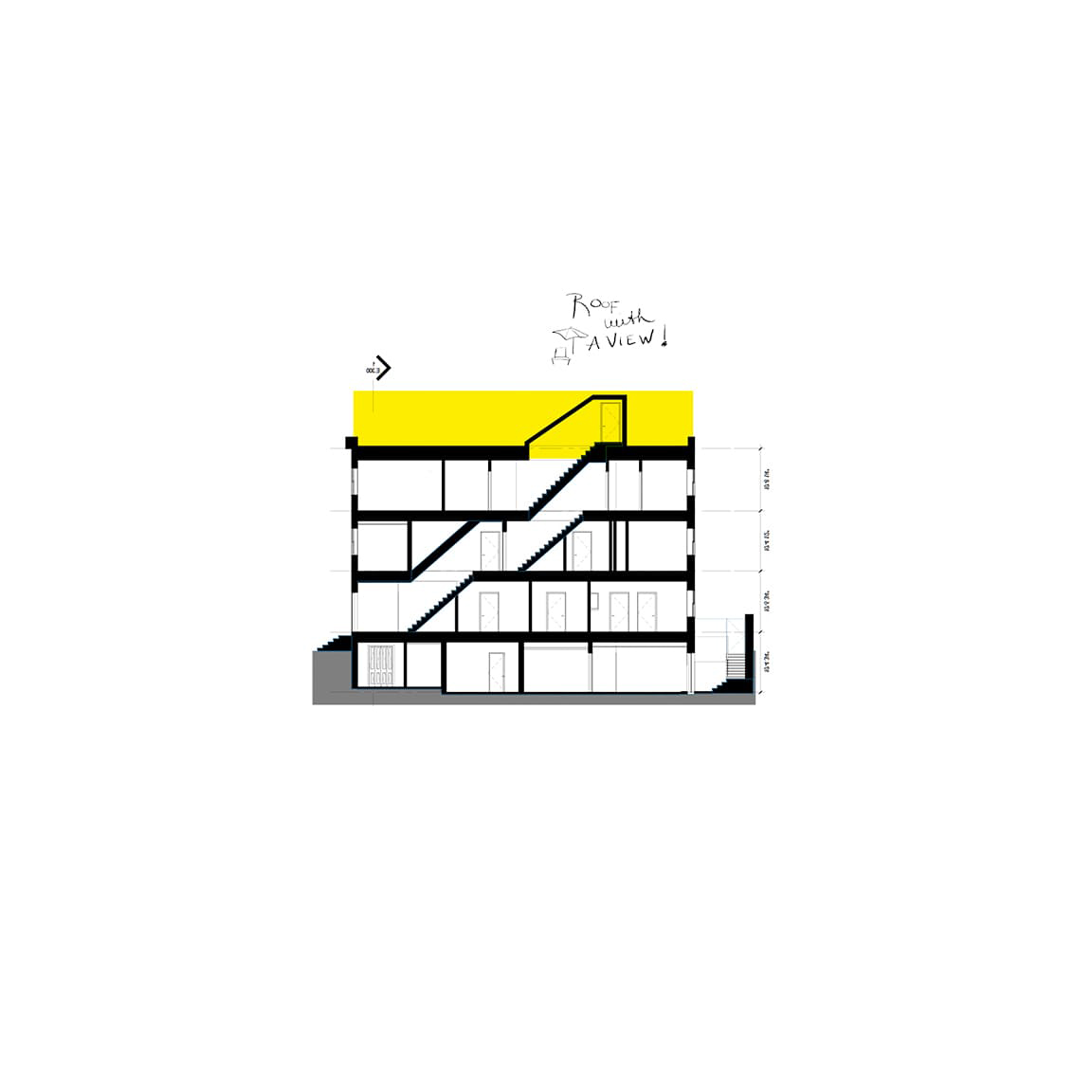 Rooftop Wow!
The view from our walk-out rooftop is breathtaking. Perfect for entertaining, it boasts 360-degree city vistas that include the Central Business District, Harbor East, Federal Hill, Inner Harbor, M&T Bank Stadium, and Camden Yards. Not to mention, one of the city's best spots to watch fireworks!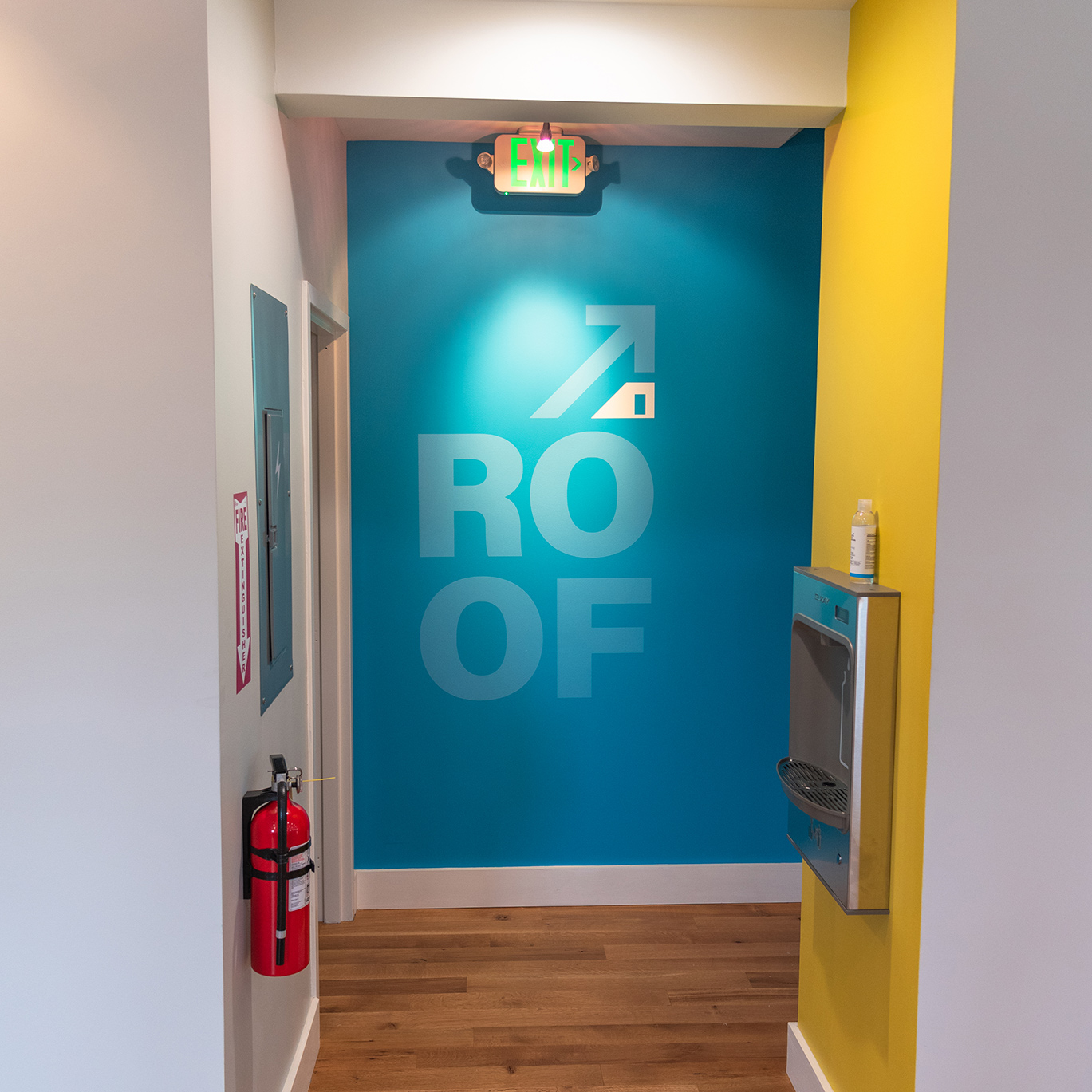 Thank You.
We extend great appreciation to our clients and friends who assisted in the purchase and renovation of 720 Light Street. Joe Nolan and KLNB represented us in the purchase, RMF Engineering handled the MEP planning and Jensen Hughes on the code analysis study. We'd also like to give a special thanks to Maximilian Franz for his beautiful photography of our team in the new space.
"Words cannot fully express our gratitude to the people- clients and team members alike- who have supported Vitamin over the years. I can only say thank you – we could never have done it without you."

– Amanda Karfakis, CEO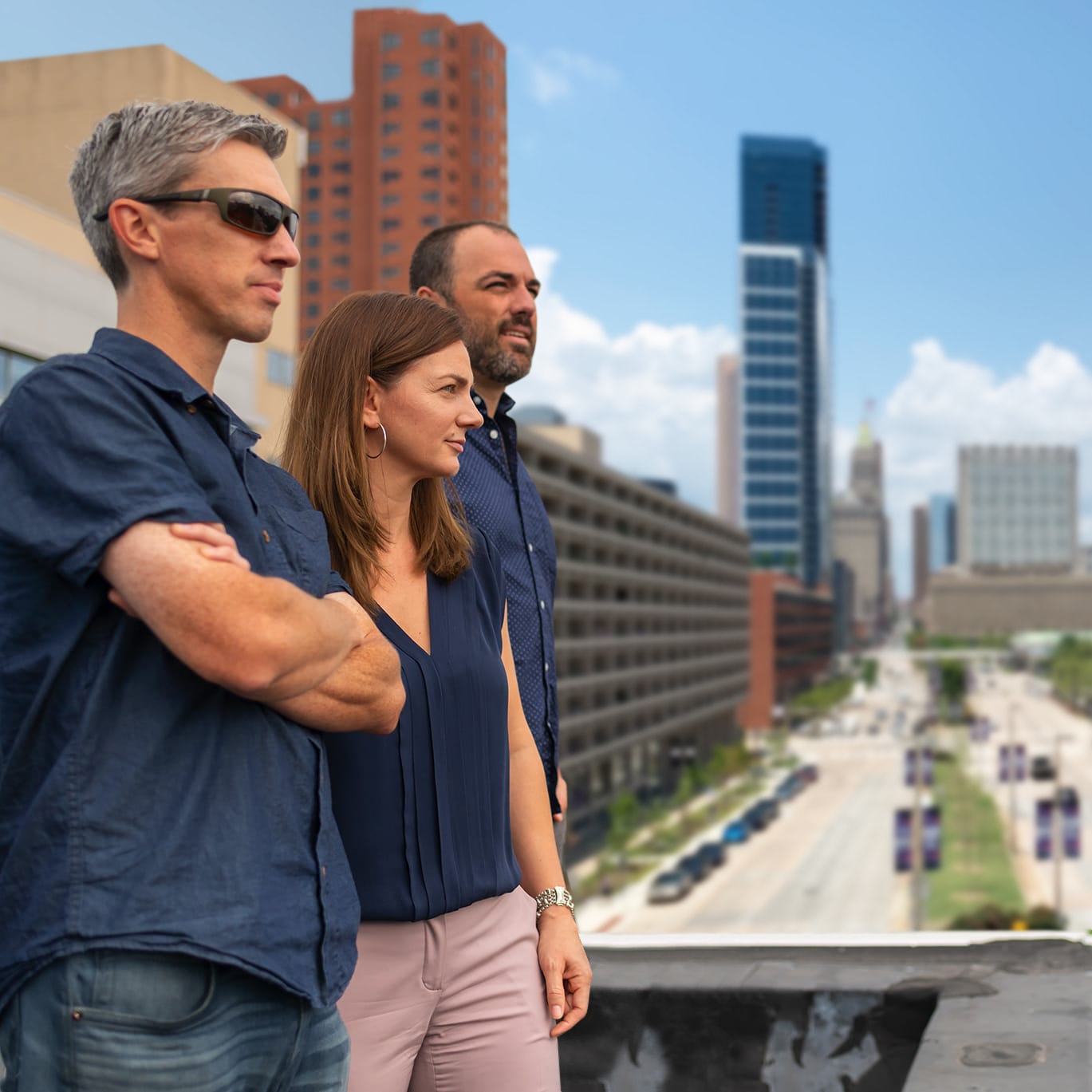 Let's Do Something Great.
Get in Touch.