Think is a technology consulting firm that takes the full spectrum of organizational solutions and applies them to technology, long-term visioning, strategic alignment, project management, and the sourcing of the right employees who align with a company's culture.
Challenge
Think's goal is growth: to double revenue in the next three years. In order to get there, their value, difference and experience needed to be articulated in a manner that immediately resonated with decision makers. Once crafted, goals included rolling out an additional business unit, positioning key leadership, and generating share of mind through content generation and earned media placements.
Solution
Through an intense immersion with the Think team, Vitamin assessed their key differentiator as the innate ability to quickly identify the unique culture of an organization and employ the right mix of people and process to generate long-term success. Our mission was clear: build the brand upon these differentiators, generate case study content showcasing the biggest success stories, and syndicate content across platforms including print, social and web.
Results
Think's new brand is modern, sophisticated and illustrates the ability to increase productivity and effectiveness for clients. The new website and messaging clearly define Think's organizational solutions, strategic hiring expertise, and their proven ability to defeat operational challenges and regain control. Email marketing, content generation and earned media efforts are all designed to drive back to the website where the conversion takes place.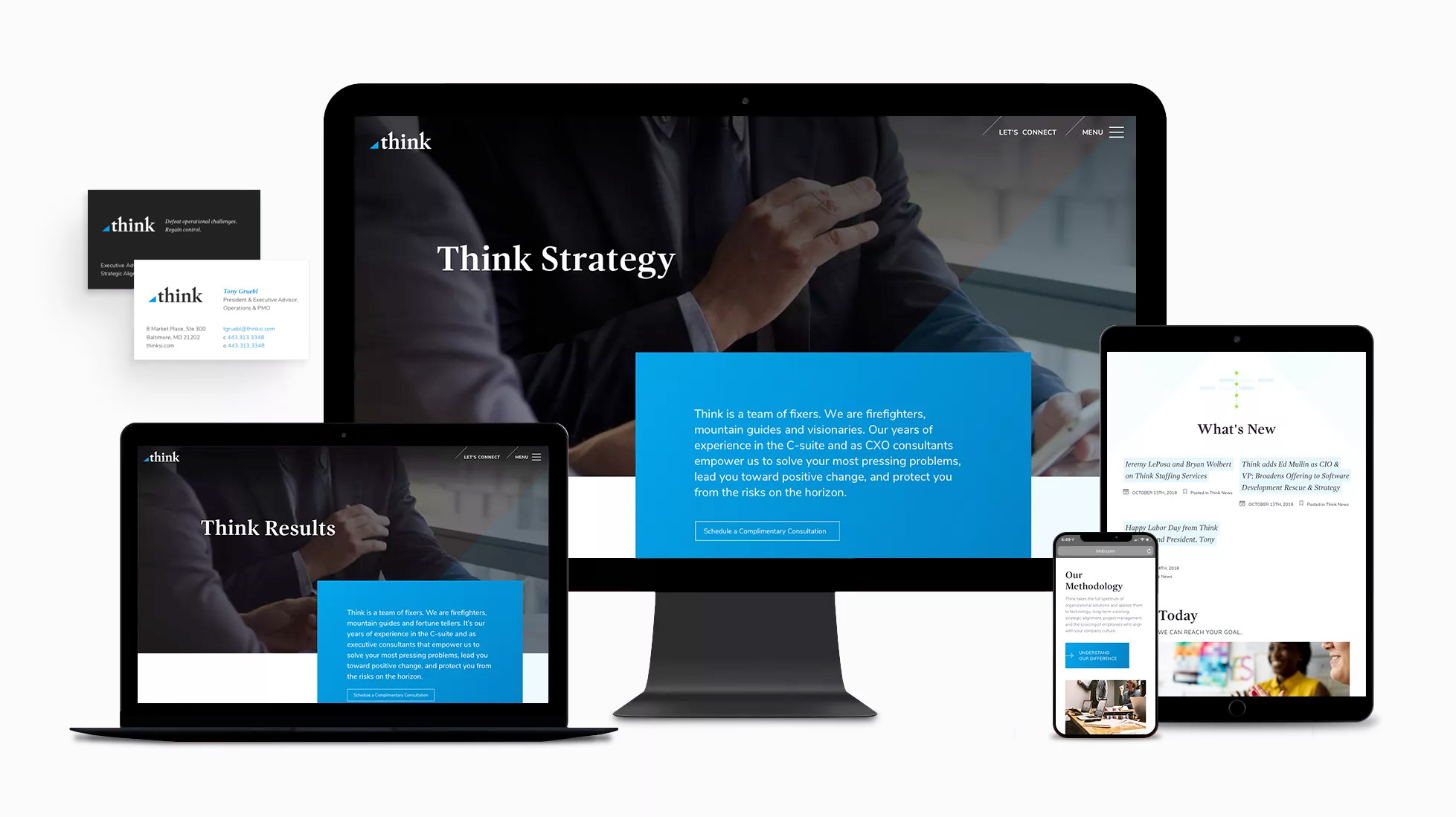 Simplifying the Complex
Think's business is as complex as the operational challenges they solve. So it was critical to create a clear, streamlined content hierarchy that illustrates the depth and breadth of Think's capabilities while remaining easy to use.
View Live Site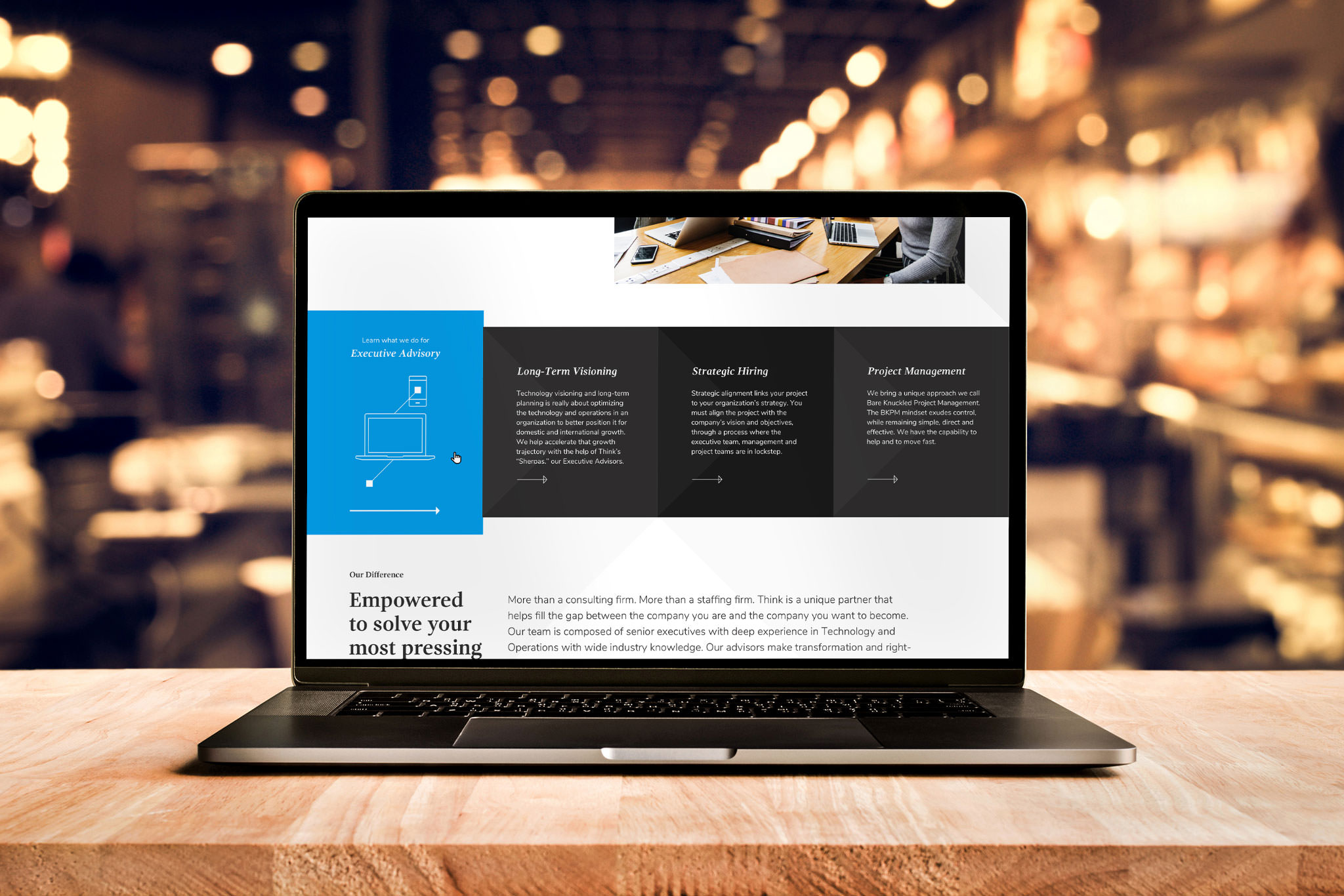 Lead Generation Funnel
Throughout the website experience, we encourage a deeper level of engagement with the visitor. Through a free consultation, newsletter sign-up, or opportunities to get started, Think is able to build a database of prospects and understand the types of services they may need for ongoing lead-nurturing efforts.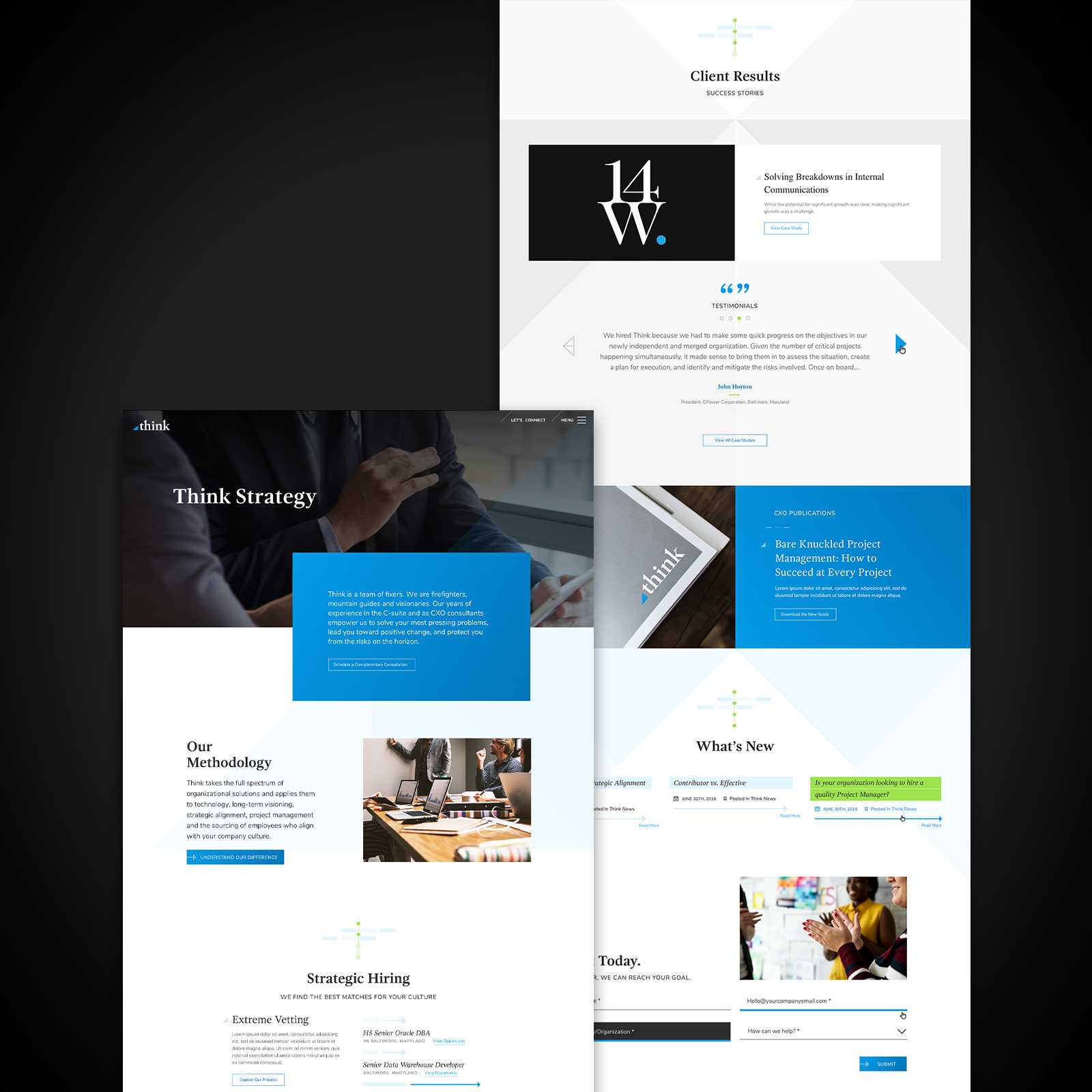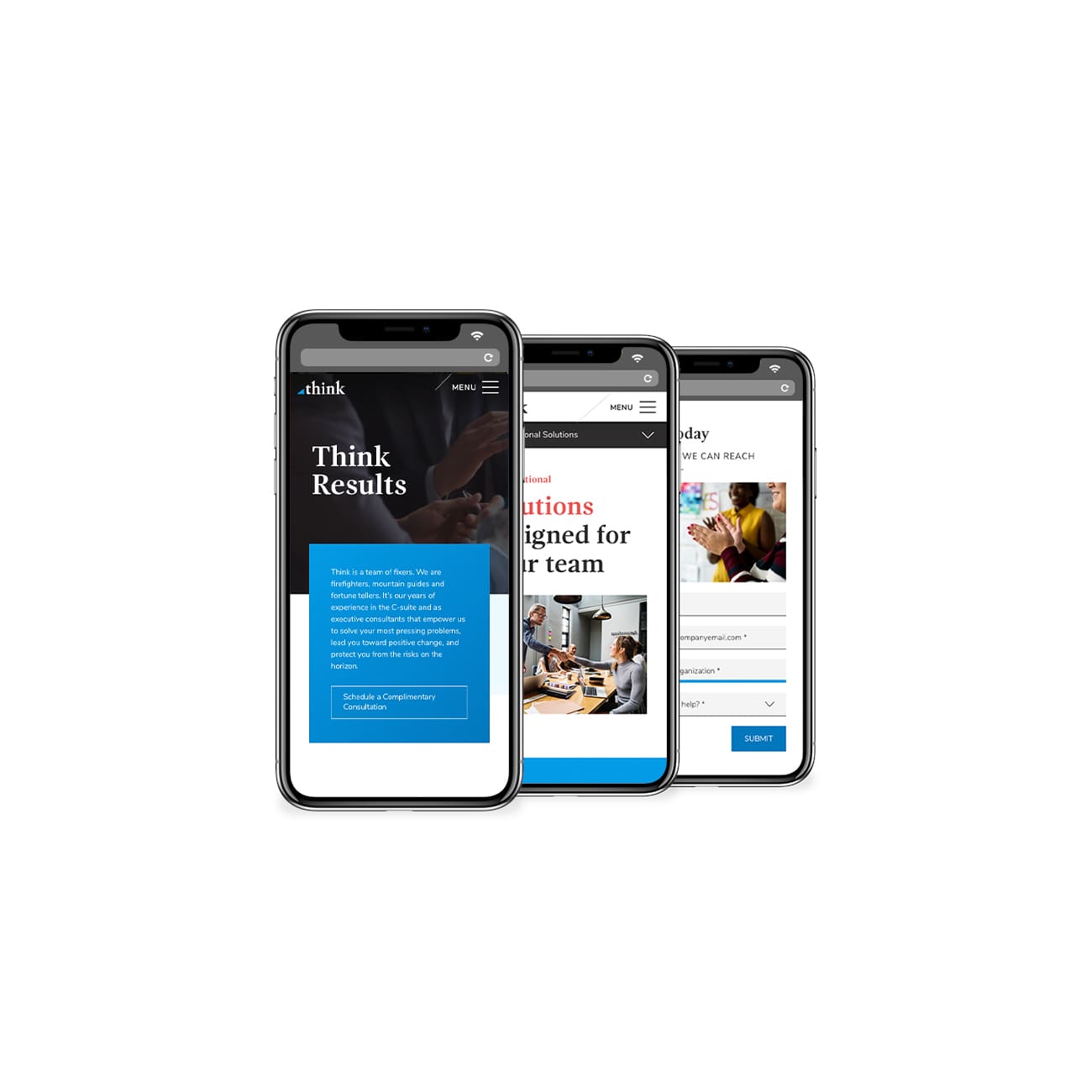 Thought Leadership
For complex operational challenges, Think has quite literally written the book. We highlight their publications as well coverage in the press to substantiate their expertise and earn trust with their prospects.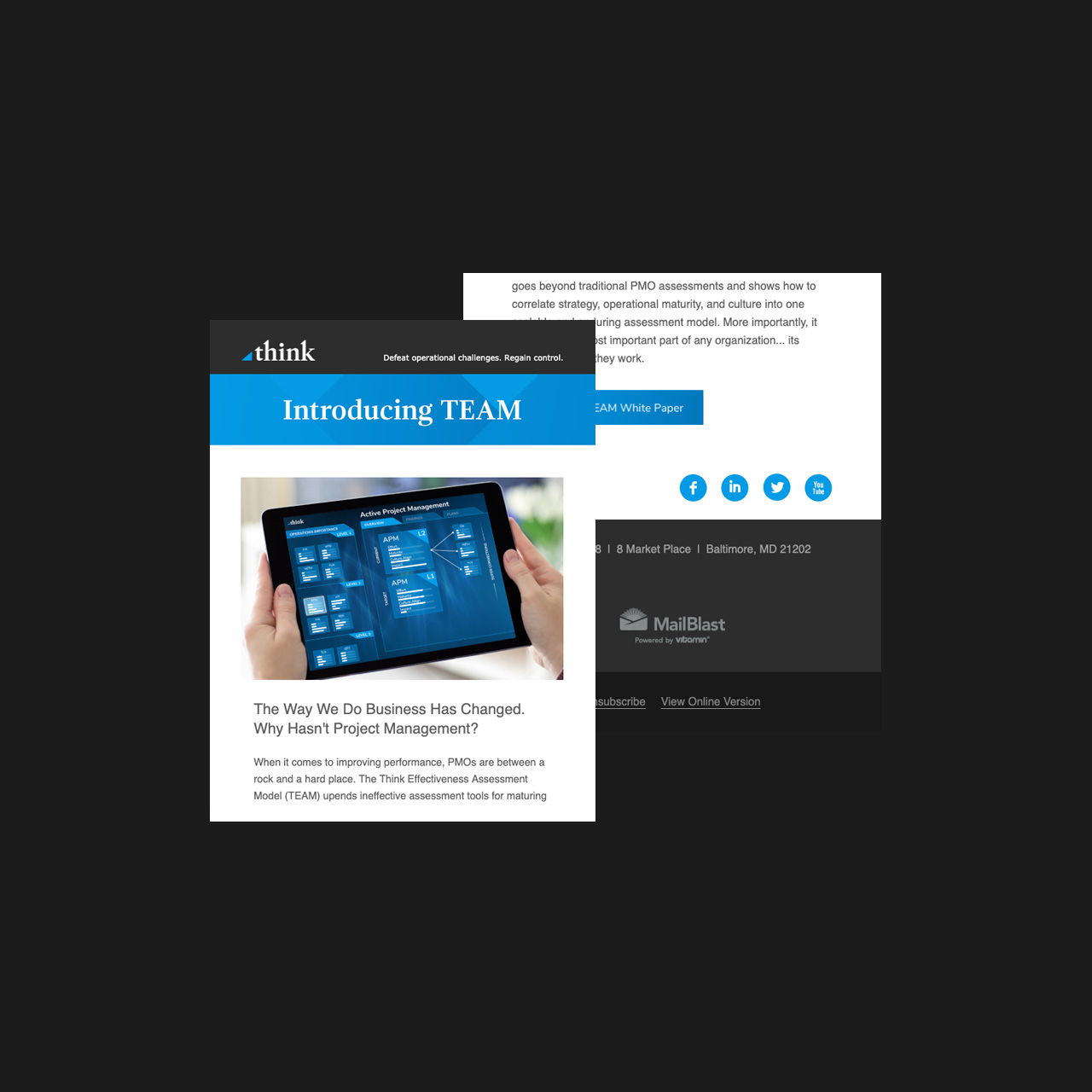 Mobile Effectiveness
Think's prospects are busy technology professionals on the go and we've built a mobile experience that is effective and streamlined to allow them to quickly connect and move on with their busy schedules.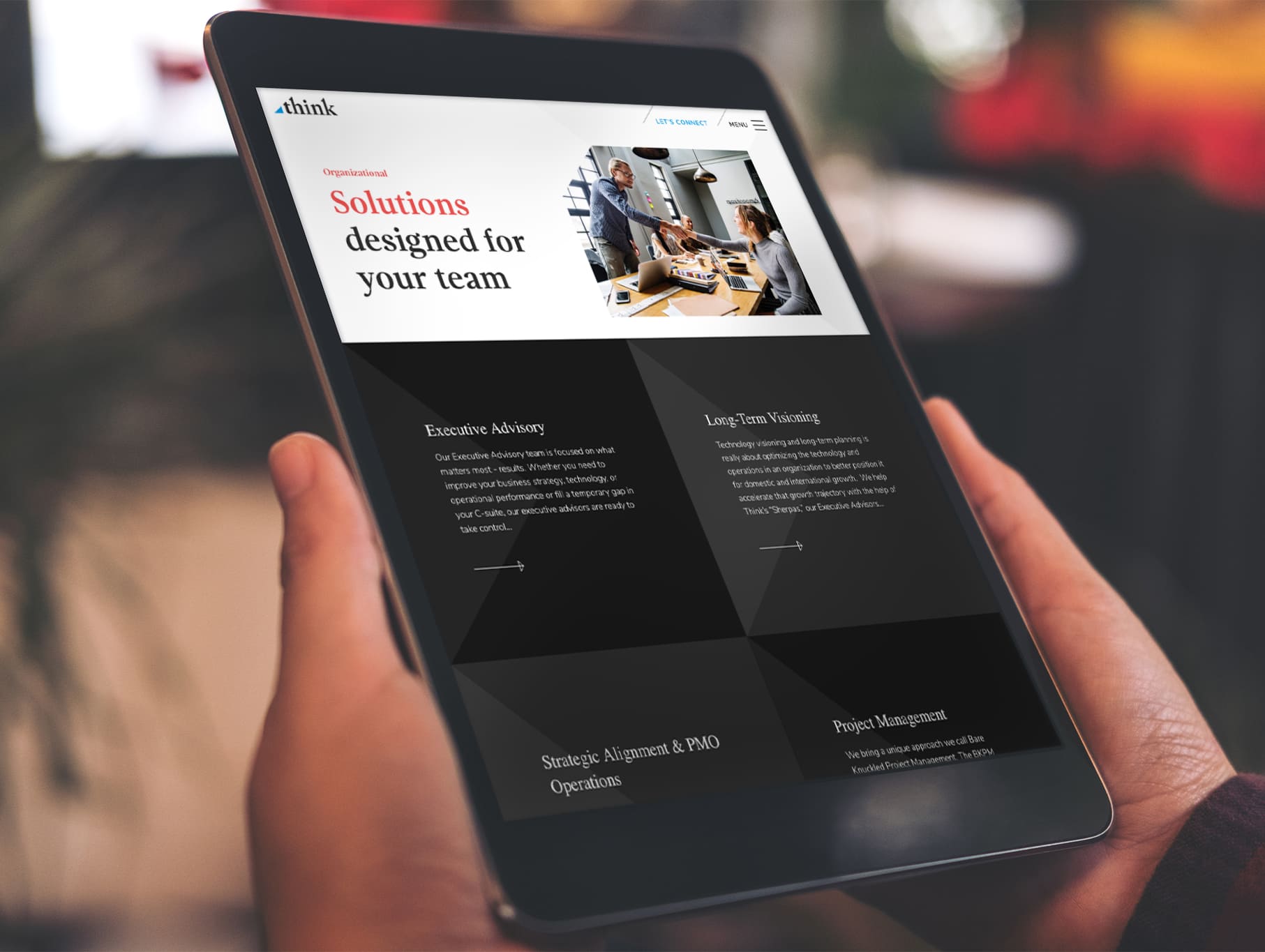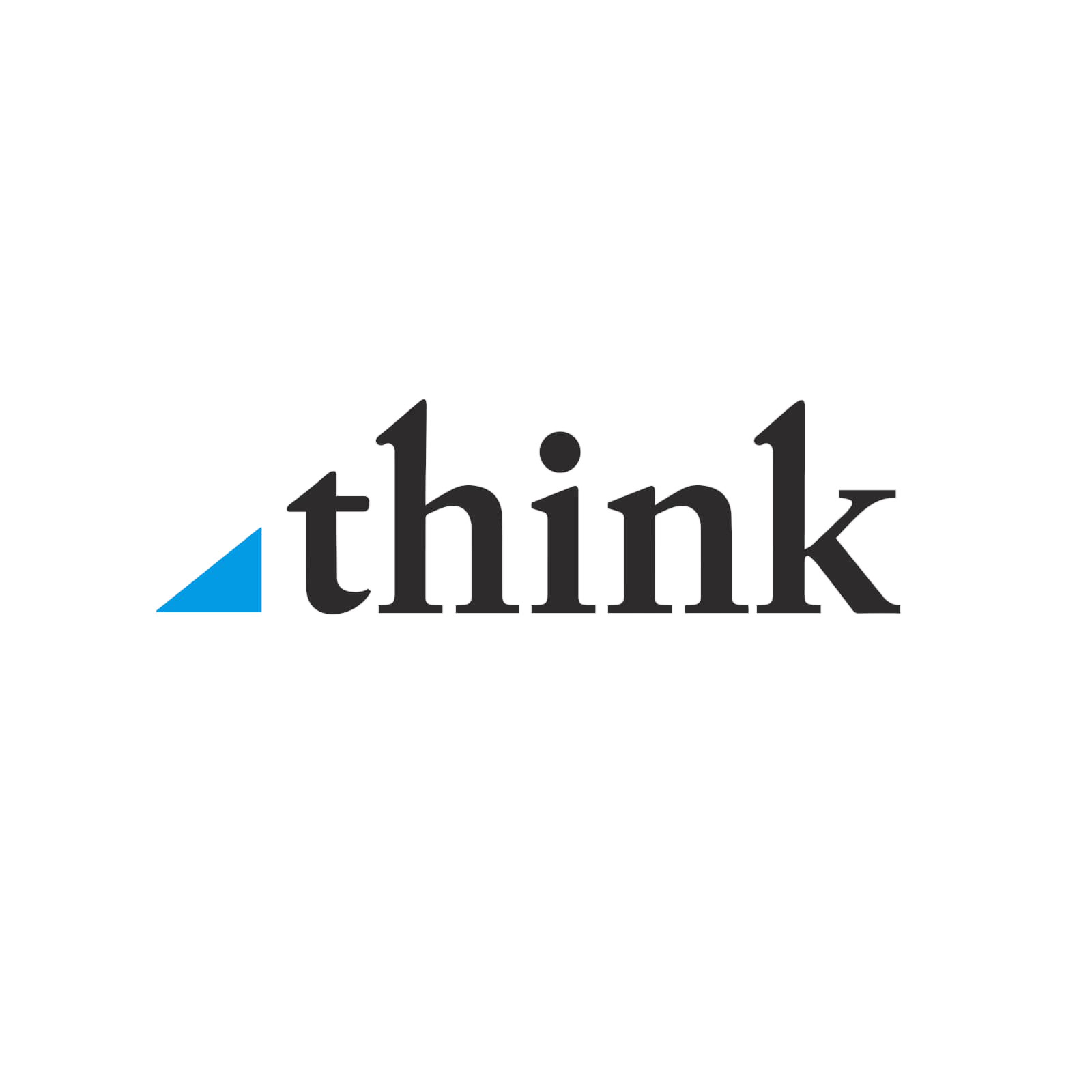 Identity & Collateral
Vitamin designed the new logo for Think with a serif typeface that gives the brand a sense of elegance and yet that is balanced by the simplicity of the mark — representing upward trajectory and progress.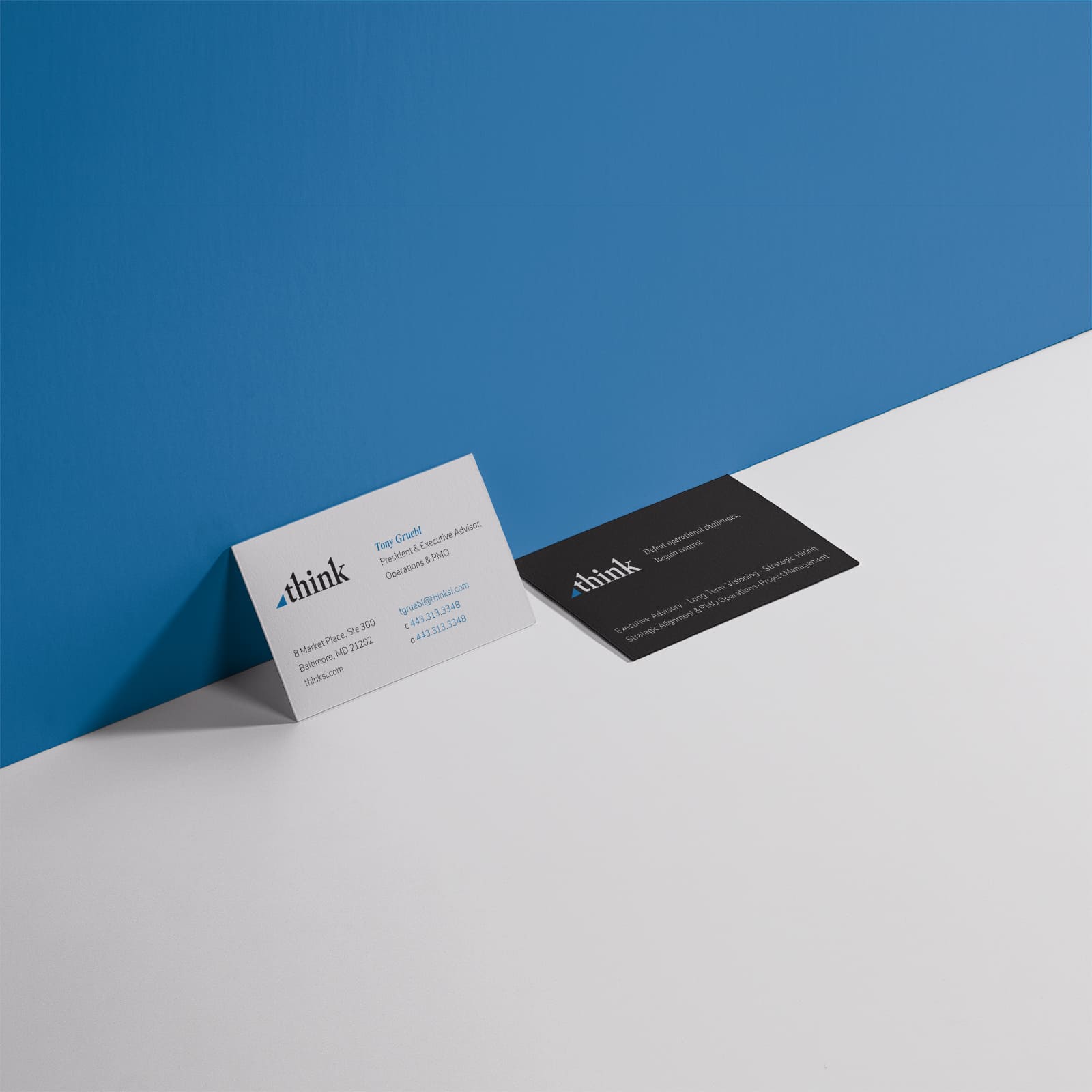 Let's Do Something Great.
Get in Touch.