Grounded in a commitment to growth and synergy, Terra Search Partners lead and advise real estate businesses through the process of team building. They are a national executive search firm that helps their clients strengthen their operations through fostering relationships with top-tier professionals. Their three phase approach creates a relationship of guidance that fosters expansion through human investment; bridging the gap between client and candidate.
Challenge
For the past 14 years, Terra Search Partners has found success through their comprehensive approach to real estate business development. In fact, this comprehensiveness has resulted in two independent brands that both serve to educate and inform the real estate industry – Terra Search Partners and the Leading Voices in Real Estate podcast. To continue their effectiveness at meeting their clients' needs and attract larger contracts with bigger companies, the firm required a branding transformation reflective of both its tangible and virtual identities. Working from that framework, Vitamin reimagined the way Terra Search Partners presents itself, with boldness and a strong, structural facade. 
Strategy
Starting from the ground up Vitamin conceptualized a complete branding overhaul, modernizing the logo, enhancing the web experience, and creating a cohesive identity that incorporates Terra Search Partners and the Leading Voices in Real Estate podcast as one discernible house. To stand out in a crowded landscape, Vitamin's approach centered on amplifying their method of recruitment as partners in business development rather than just seat fillers. The revamped web experience immediately introduces site visitors to this concept by highlighting the Terra Search Partners difference on the homepage.    
Results
Vitamin delivered a full shift in identity for Terra Search Partners, modernizing the brand with an energetic and approachable look. The choice of orange is representative of enthusiasm, change, encouragement, and success, and is instrumental in tying the two sides of the brand together. Vitamin also ensured that podcast listeners are seamlessly led back to the main Terra Search Partners homepage without ever having to leave the site. For a fully integrated experience, corresponding collateral was also designed.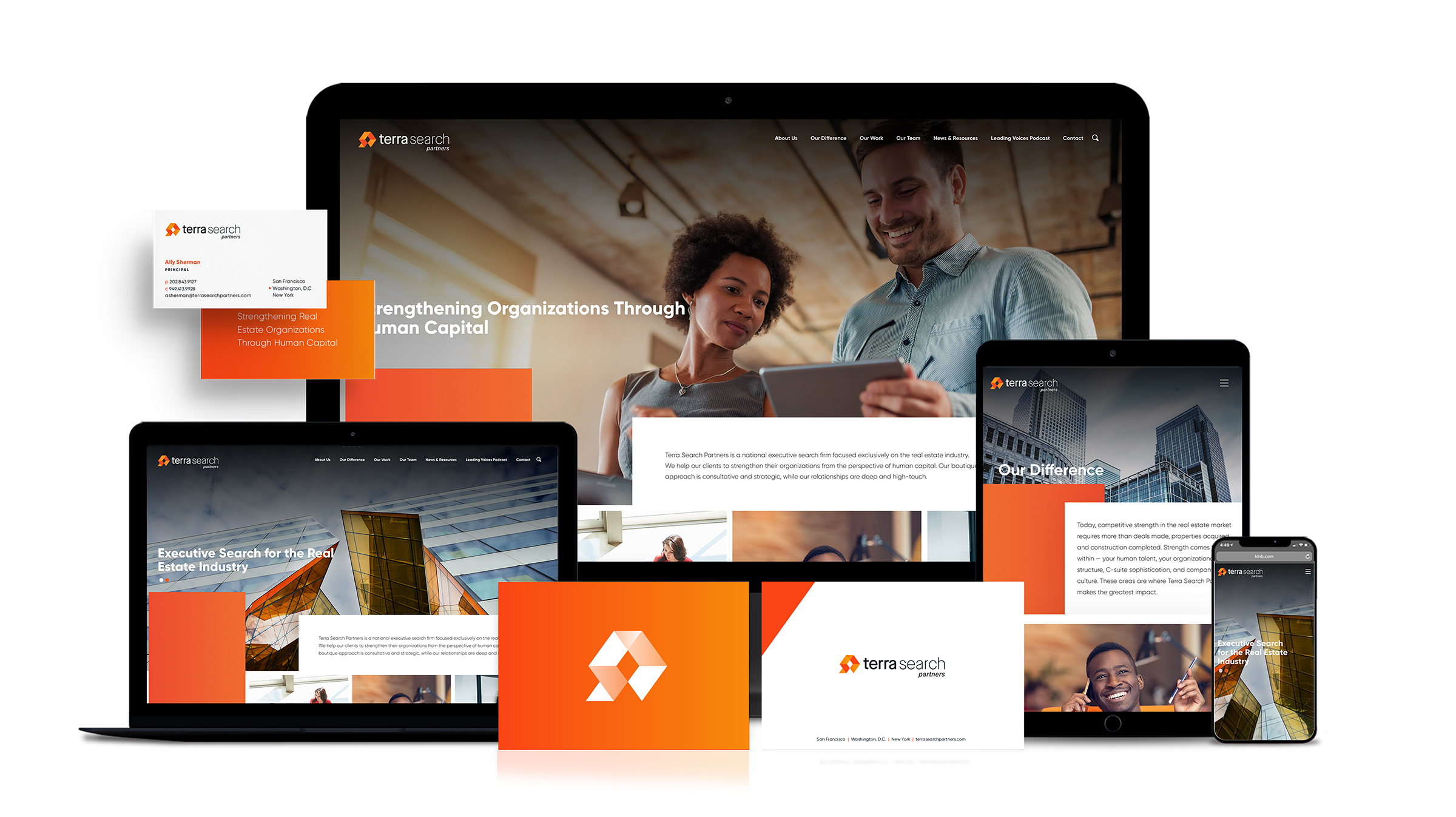 Practical Navigation
The difference is in the approach. For both desktop and mobile users, Vitamin created a web experience that provides a sleek interface and friendly navigation. In addition to making them easily discernible, a key component for both brands is easy navigation from the Leading Voices Podcast back to the main Terra Search Partners site.   
View Live Site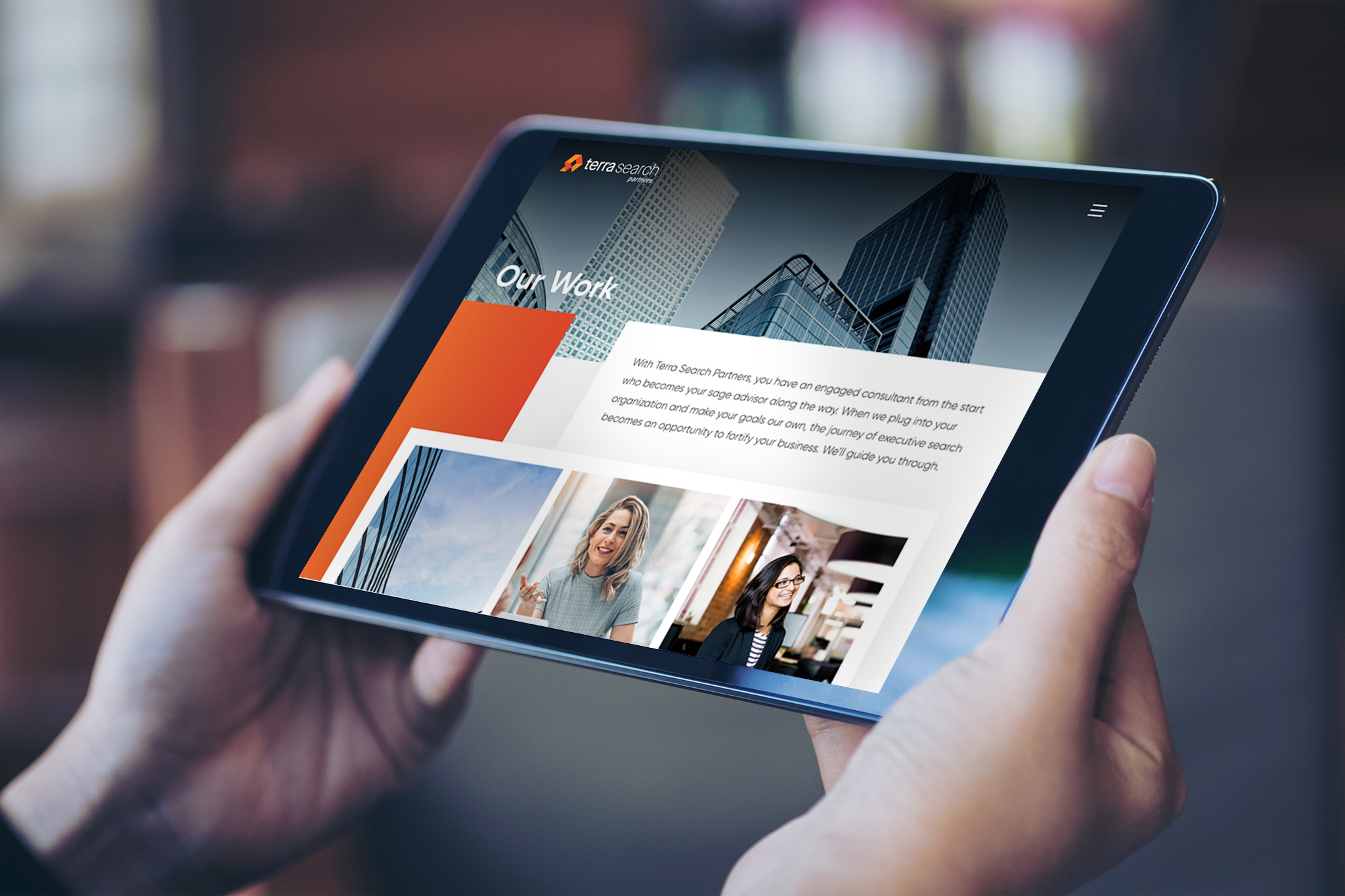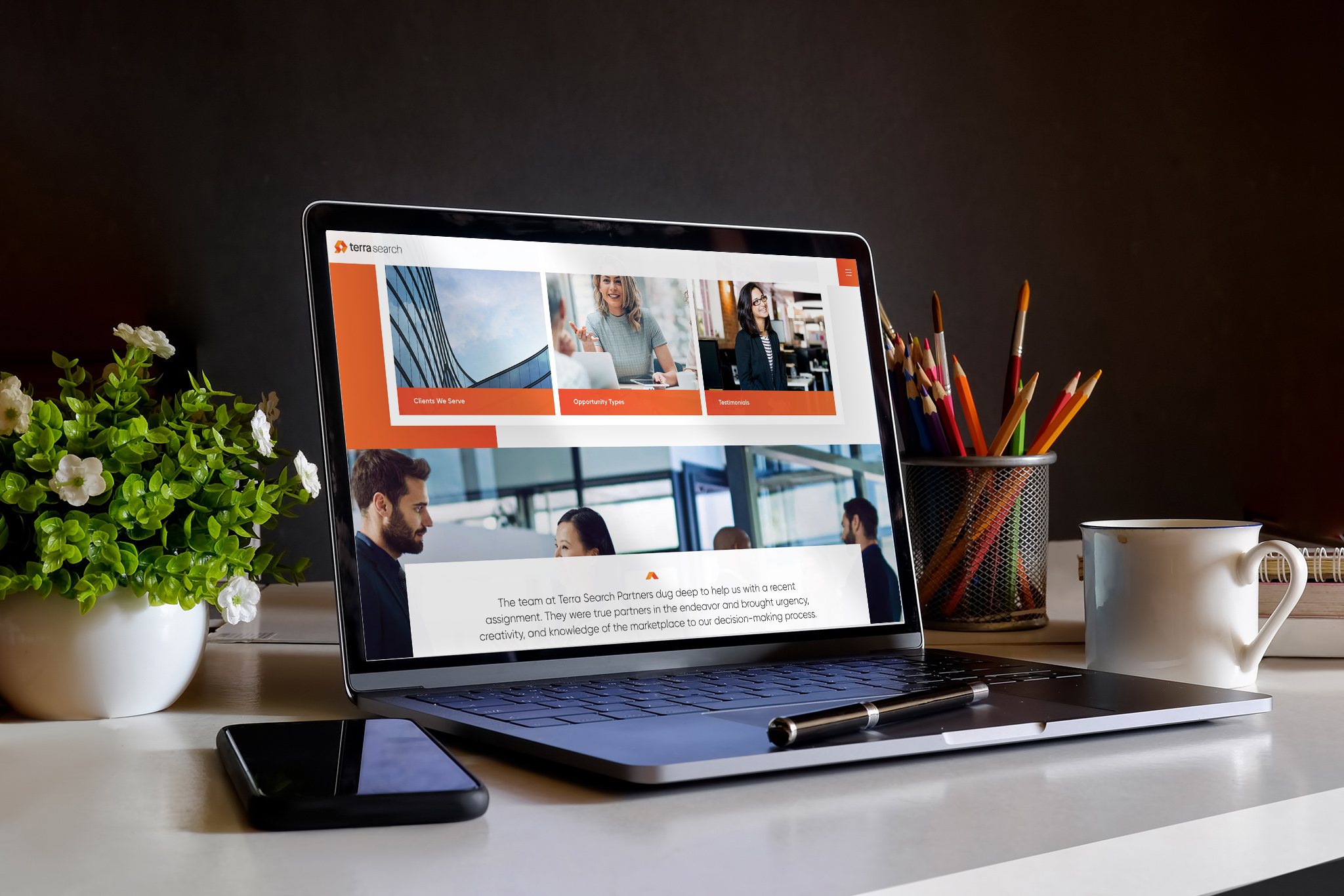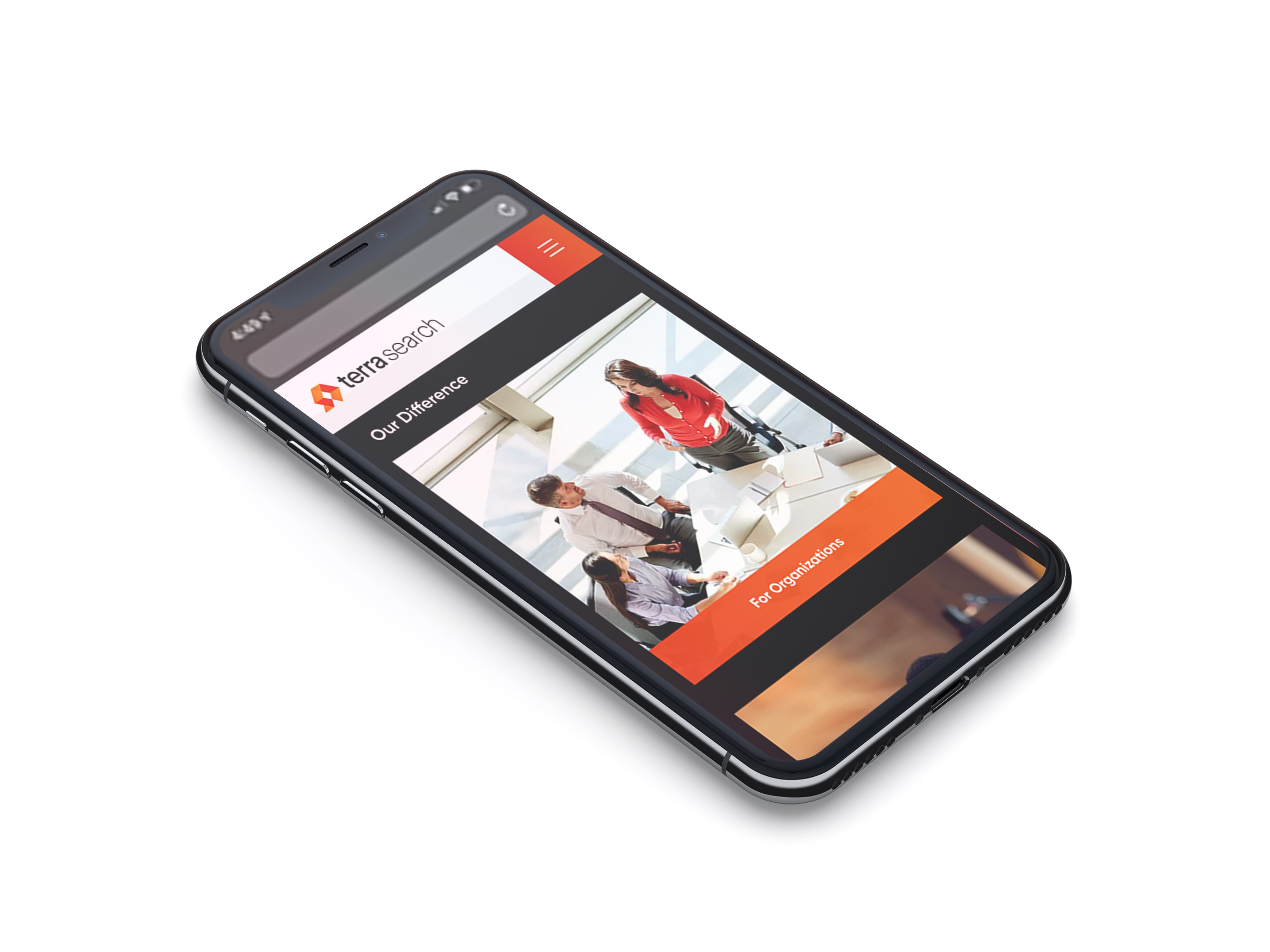 When Two Becomes One
In addition to being a high level recruitment firm, easily the most unique feature that Terra Search Partners provides to the real estate industry is its informational podcast series. Pulling Leading Voices in Real Estate back under the Terra Search Partners umbrella and establishing it as the voice of the firm allows the firm to speak directly to their existing and potential clients.
Leading Voices in Real Estate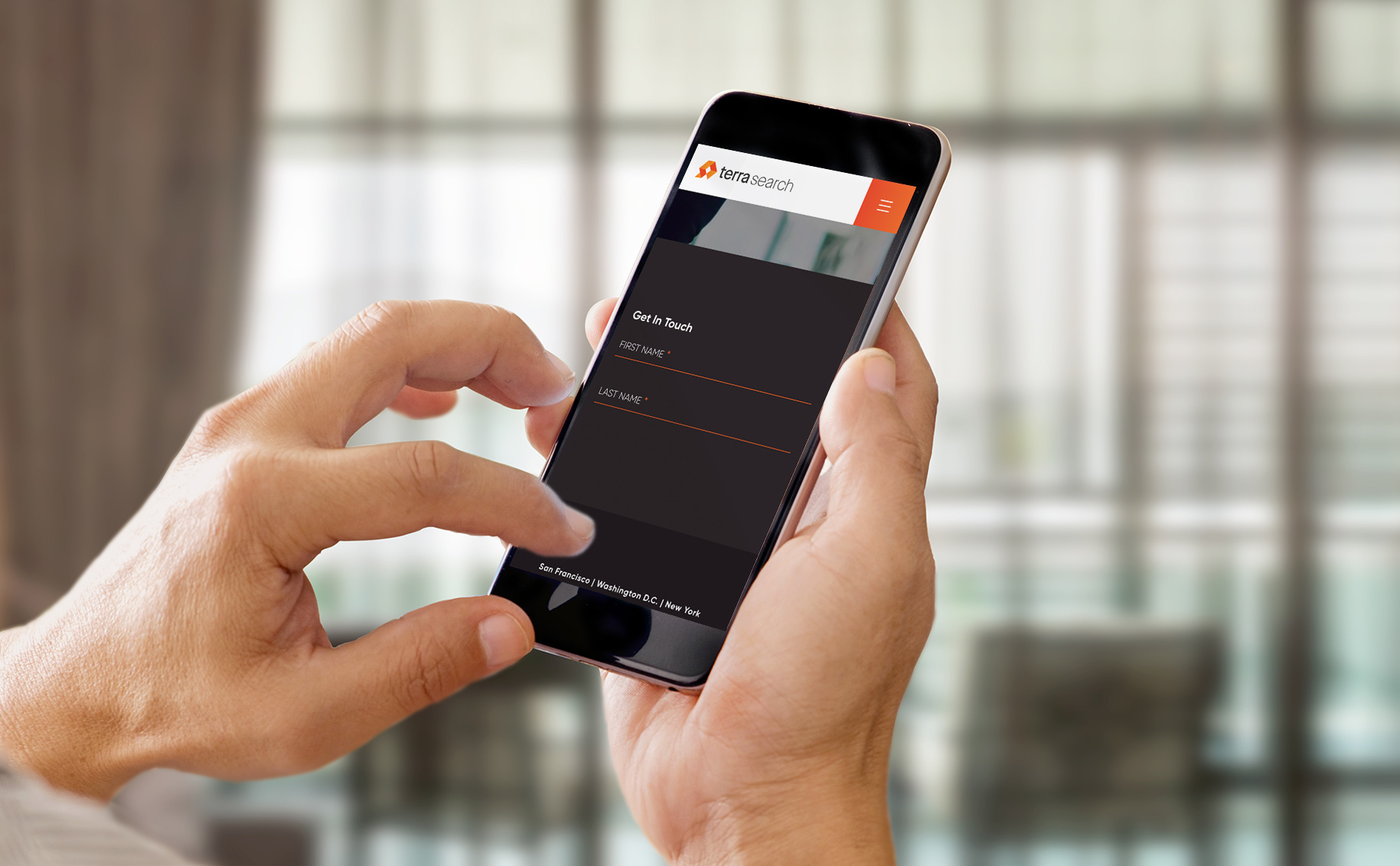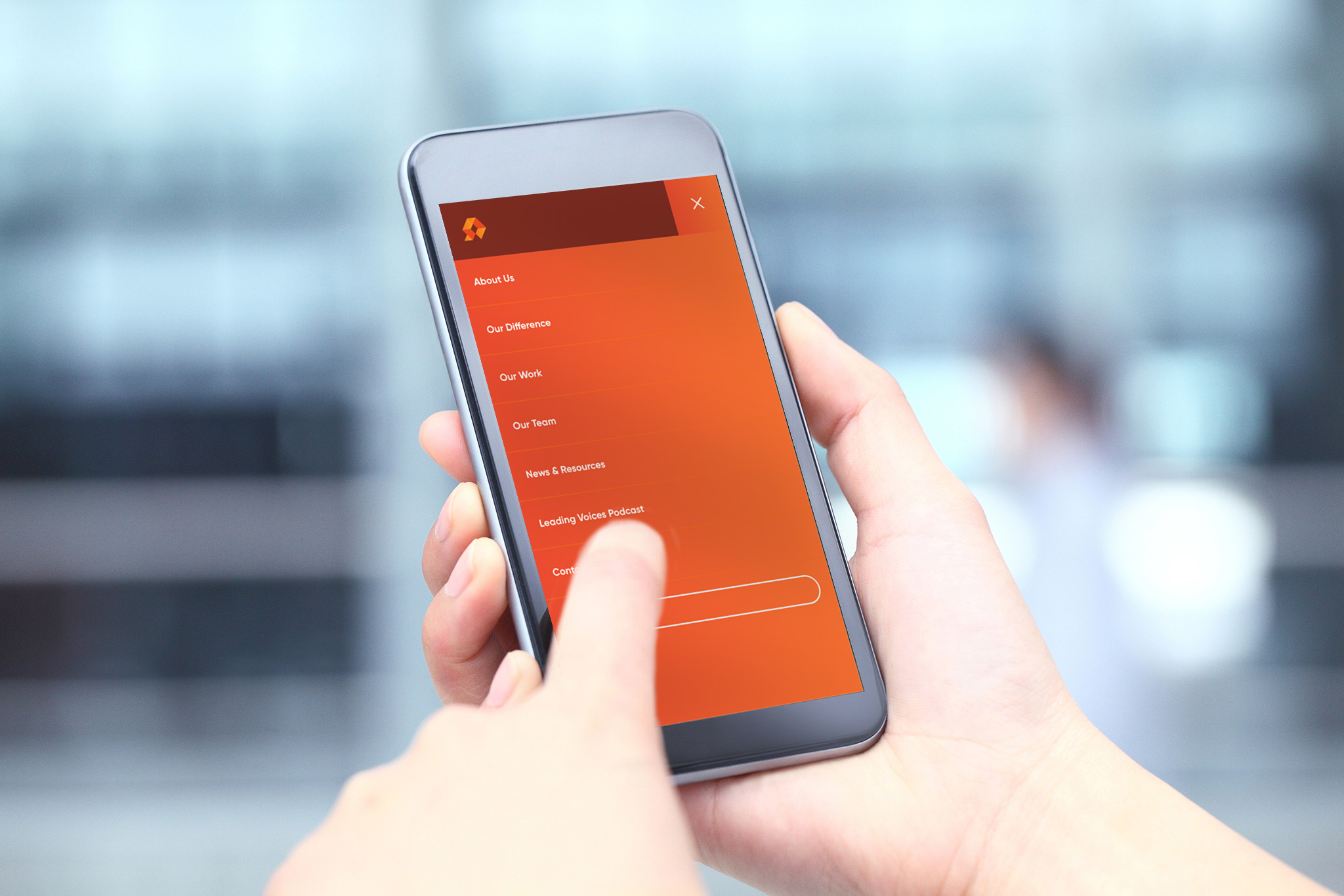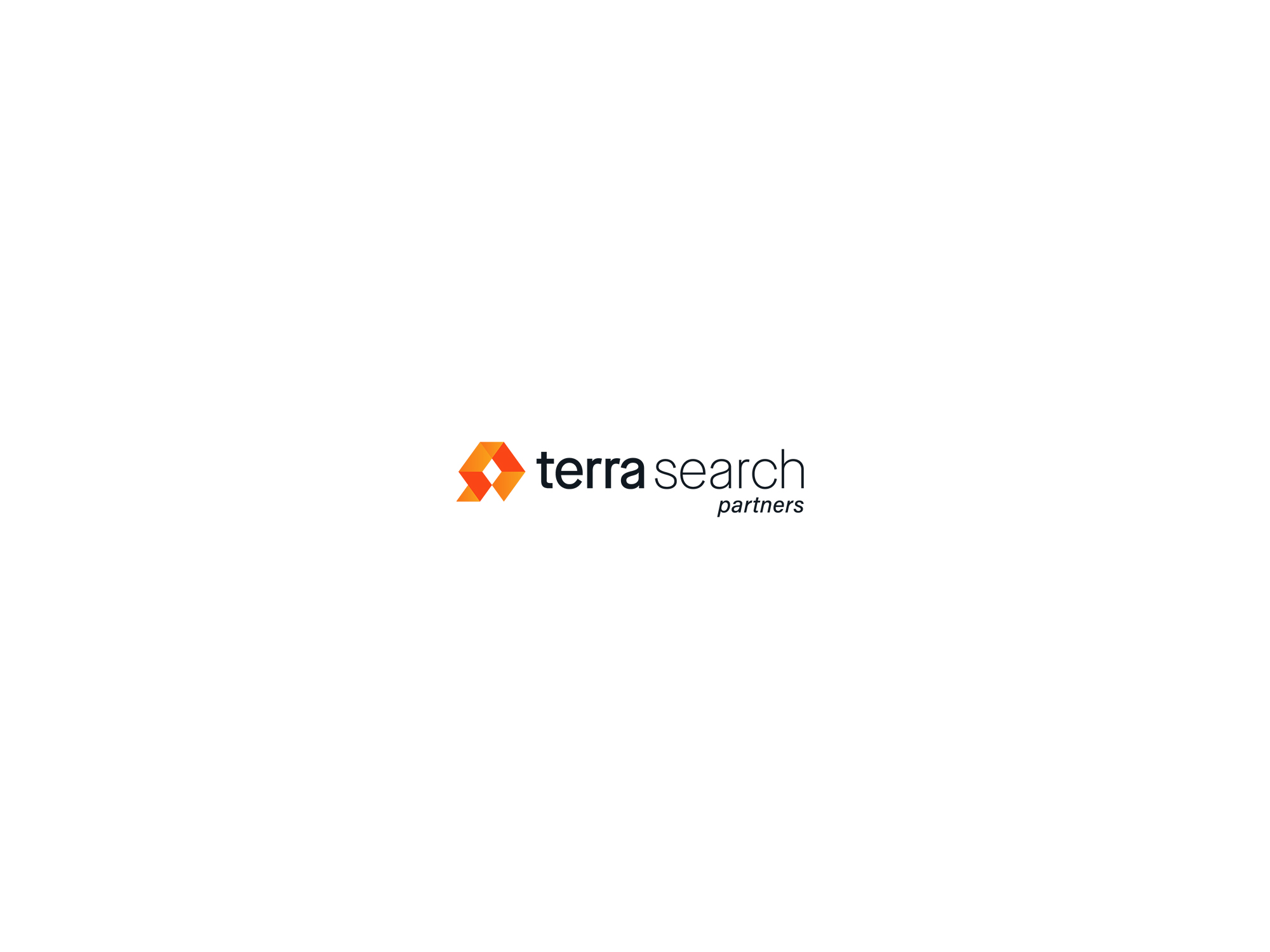 The Logo Story
It's architectural and bold, yet simple and approachable. In essence, the logo design takes on the personality of the brand itself. The color is carried over from the Terra Search Partners brand story while the shape and structure call upon recognizable elements of the real estate industry. It's inquisitive in nature and almost tangible, as if you could pick it up and join in on the search yourself.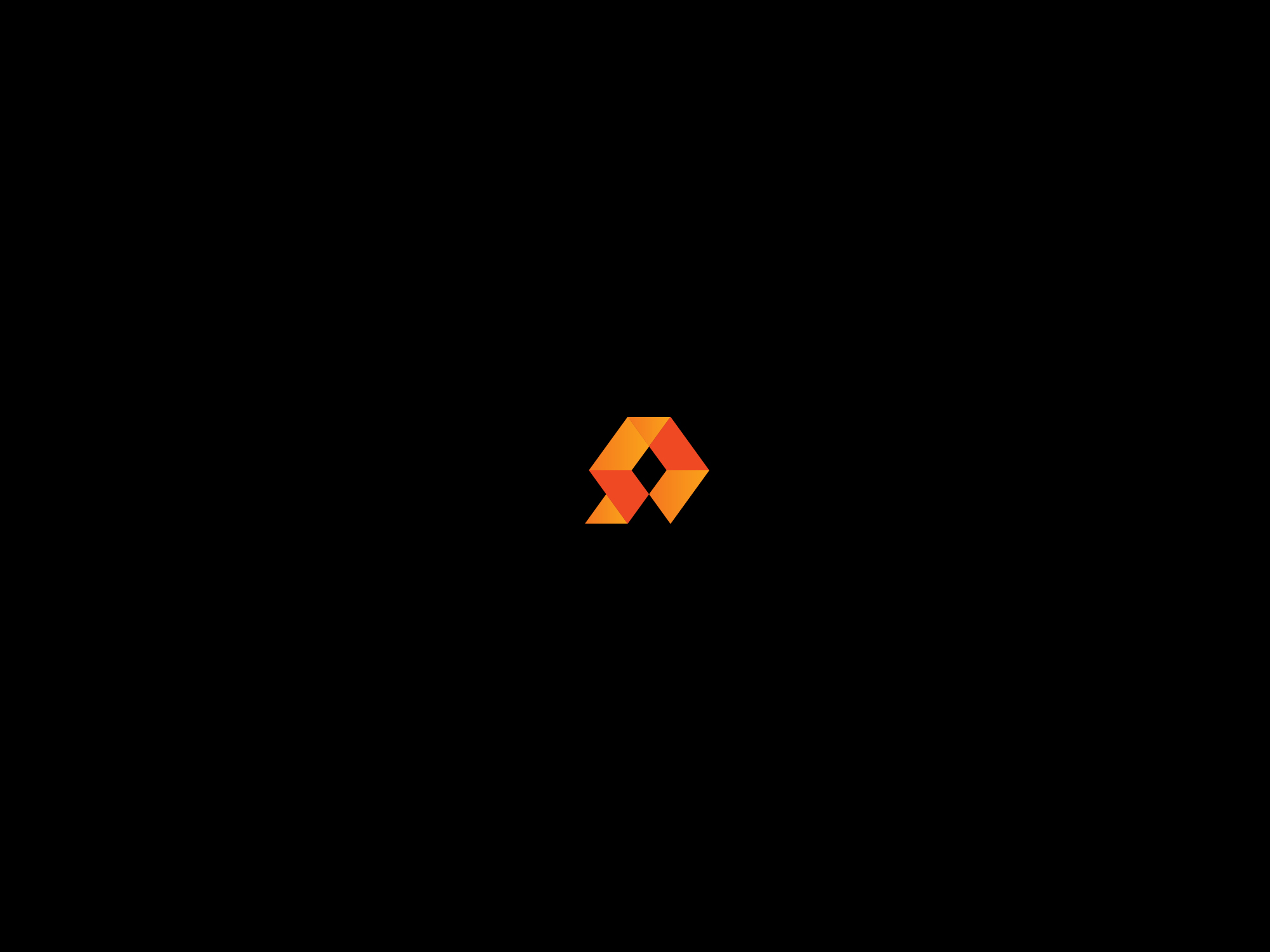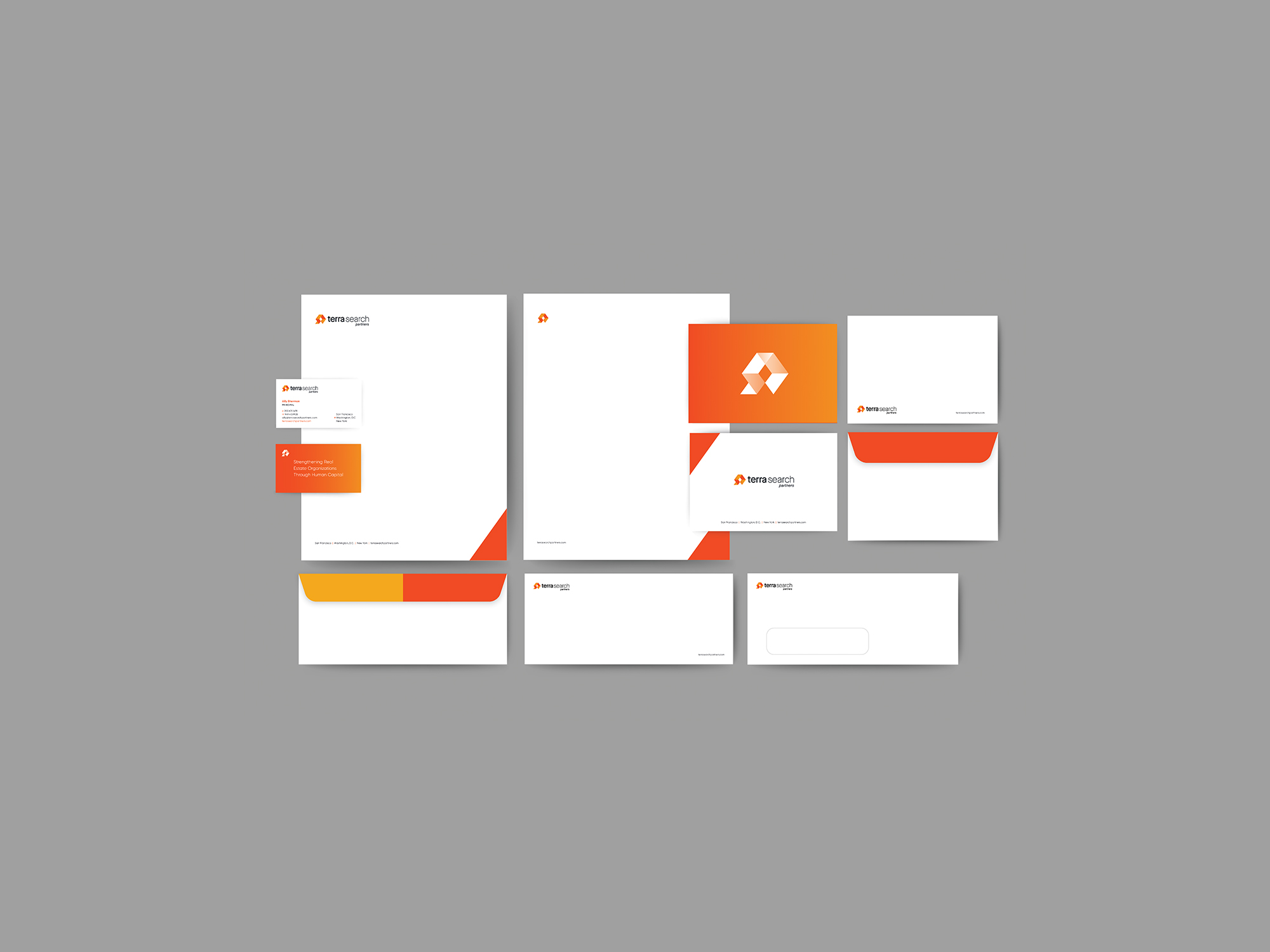 Let's Do Something Great.
Get in Touch.