Old Line Bank is a community bank that balances a local, neighborhood focus with a lending capacity that can support almost any business venture. With over 35 branch locations throughout Maryland, the bank has been supporting the community and local business leaders for nearly 30 years.
Challenge
When Old Line Bank acquired Columbia, Maryland-based Bay Bank in 2018, it was their fifth acquisition since 2011. As the bank's growth has accelerated, they have extended their geographic reach into areas where their 30-year history is not as well recognized. Vitamin was tasked with refreshing the brand and creating a modern web presence that customers have come to expect from a stable financial institution.
Strategy
Leverage the history and stability of the 30-year-old brand while elevating its level of sophistication in order to quickly establish trust with the bank's new and expanding audiences. Increase awareness of Old Line Bank through a combination of SEO, targeted local search marketing and traditional advertising. Deliver qualified leads for the bank's extensive offerings for both retail and commercial products.
Results
Within the first nine months of launching the new website and related campaigns, Vitamin drove over 3,000 qualified leads across a number of targeted product categories, including home mortgage/HELOC, consumer checking, credit cards, commercial mortgage, and business banking solutions. The leads generated within this nine-month time period were carefully tracked and accounted for over $2 million in commercial accounts opened, loans closed and established deposit accounts.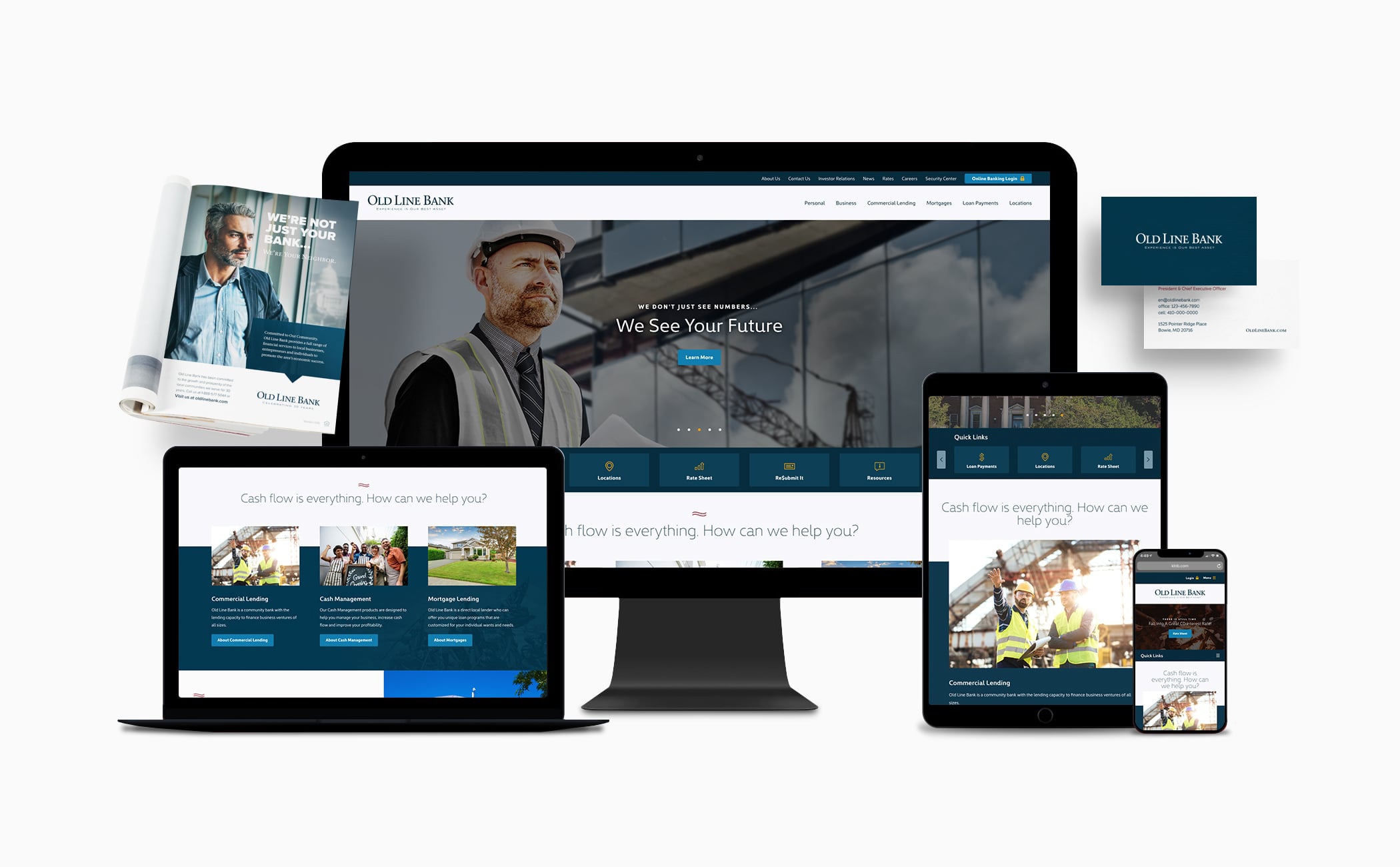 Inspiring Confidence
Old Line Bank's refreshed brand conveys an ideal balance of the personal, relationship-oriented approach of a small community bank, with the strength, stability and sizable lending capacity that inspires trust and confidence for significant financial decisions.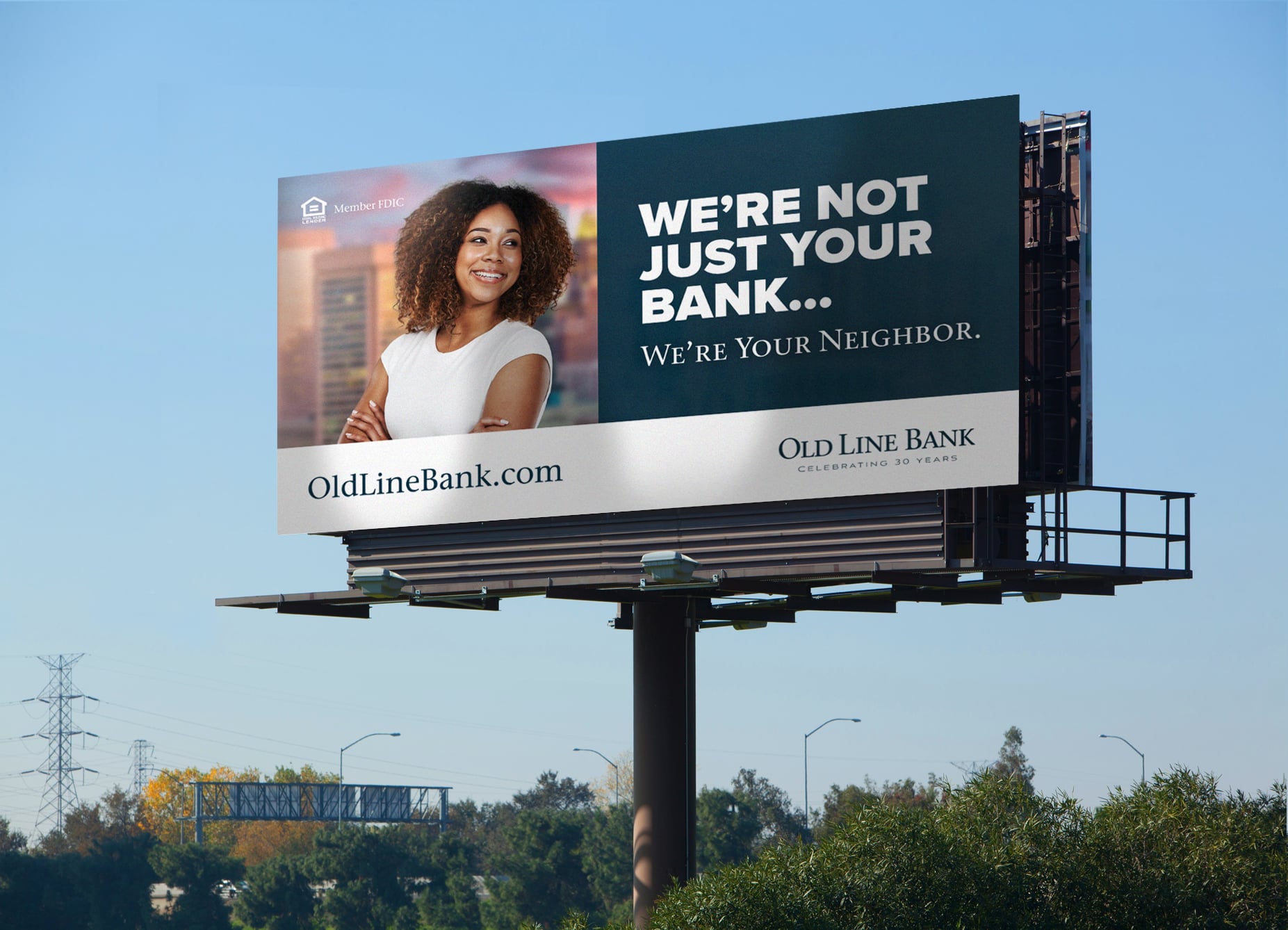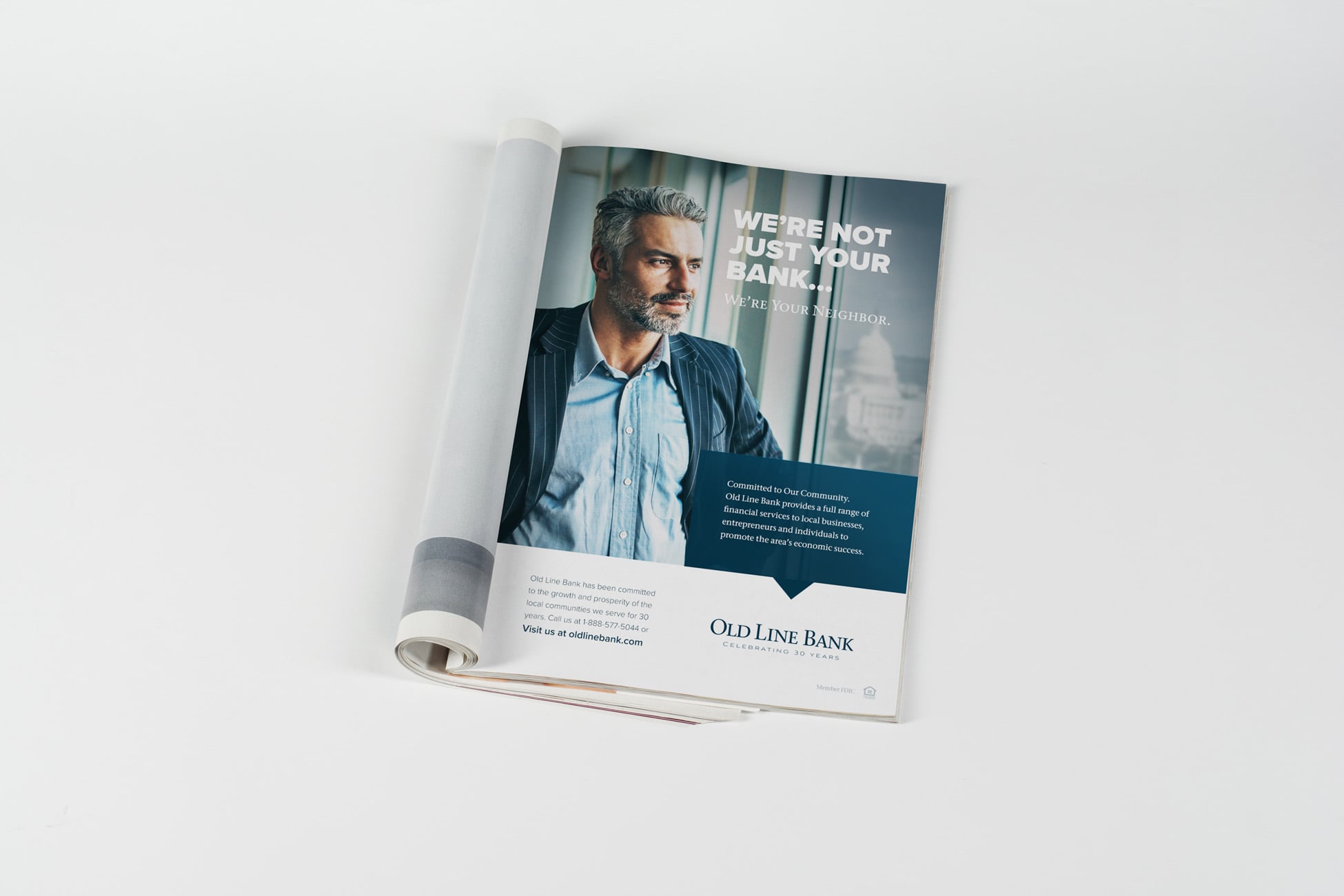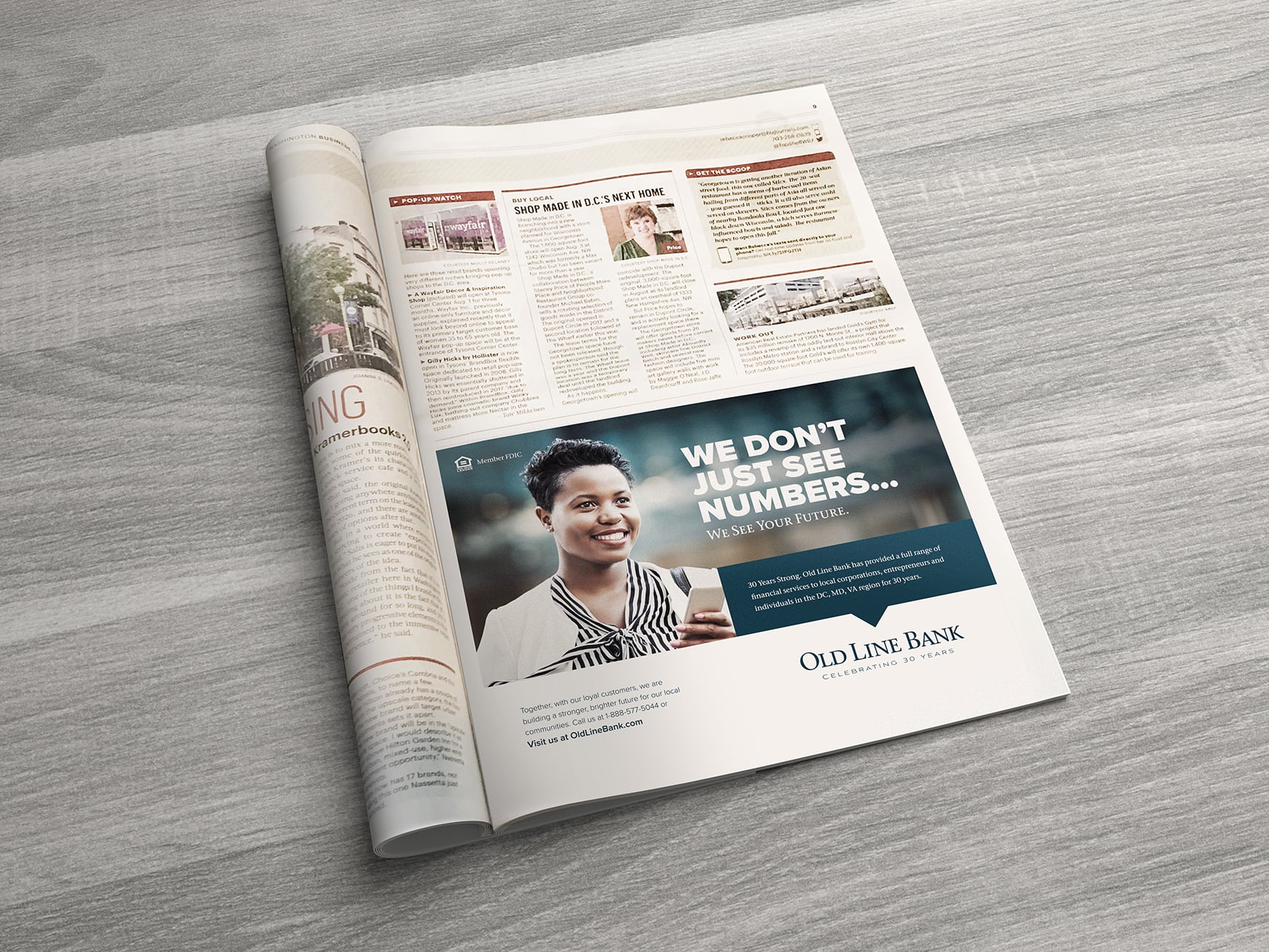 Search Marketing Performance
To increase awareness in the bank's new geographic regions, Vitamin utilized search marketing to deliver more than a 70% increase in new visitors. This resulted in a click-through rate 177% higher and a cost per click 51% lower than the finance industry benchmark.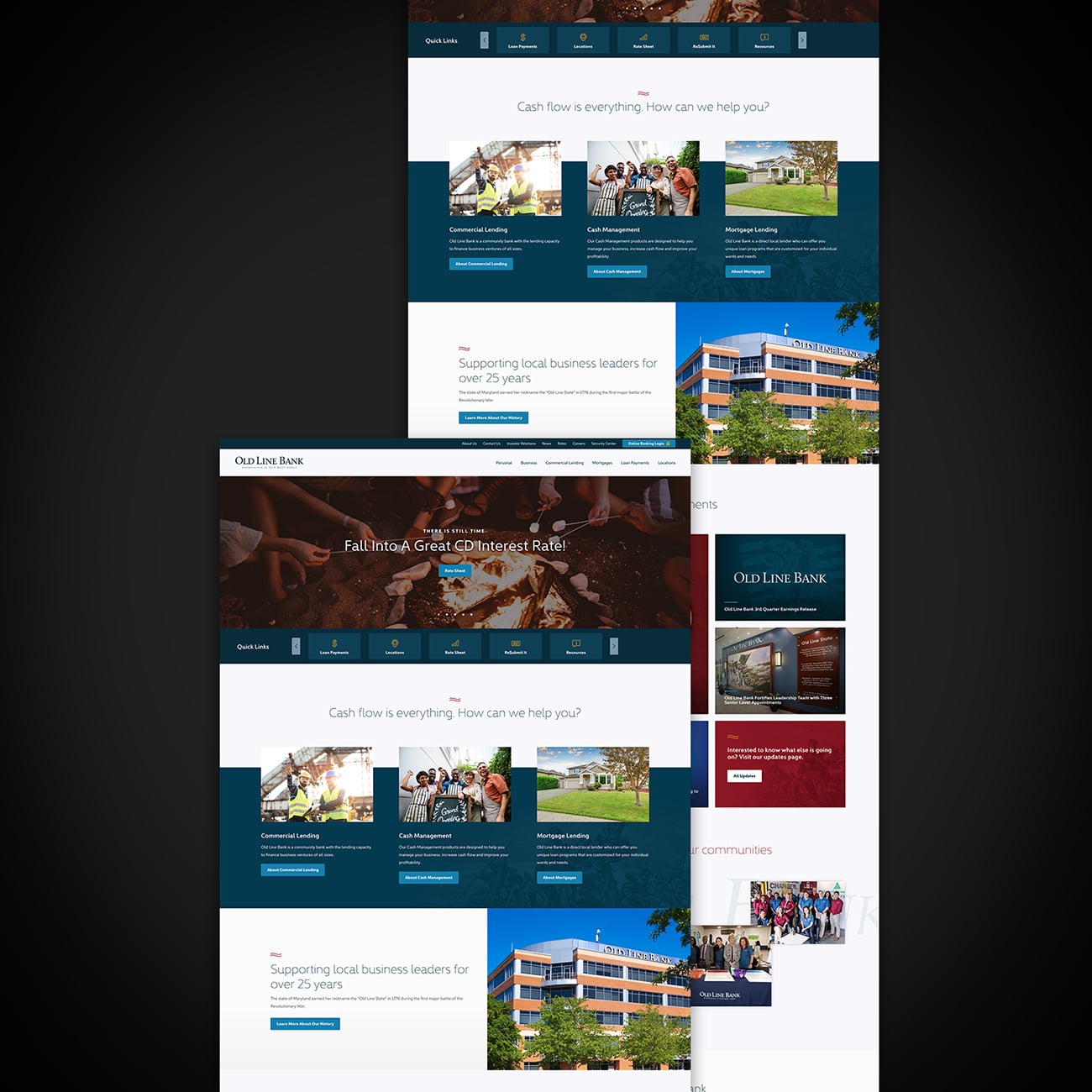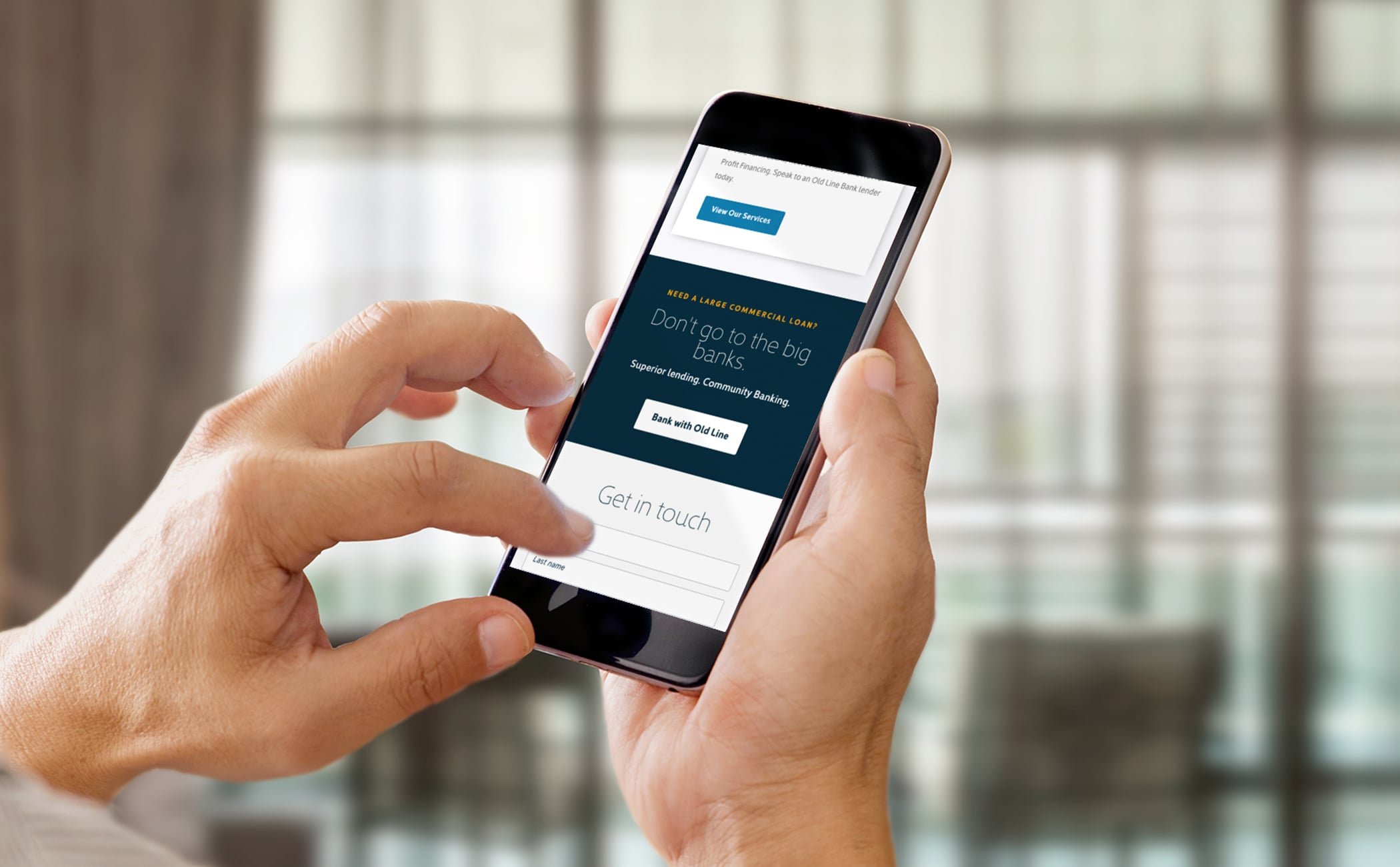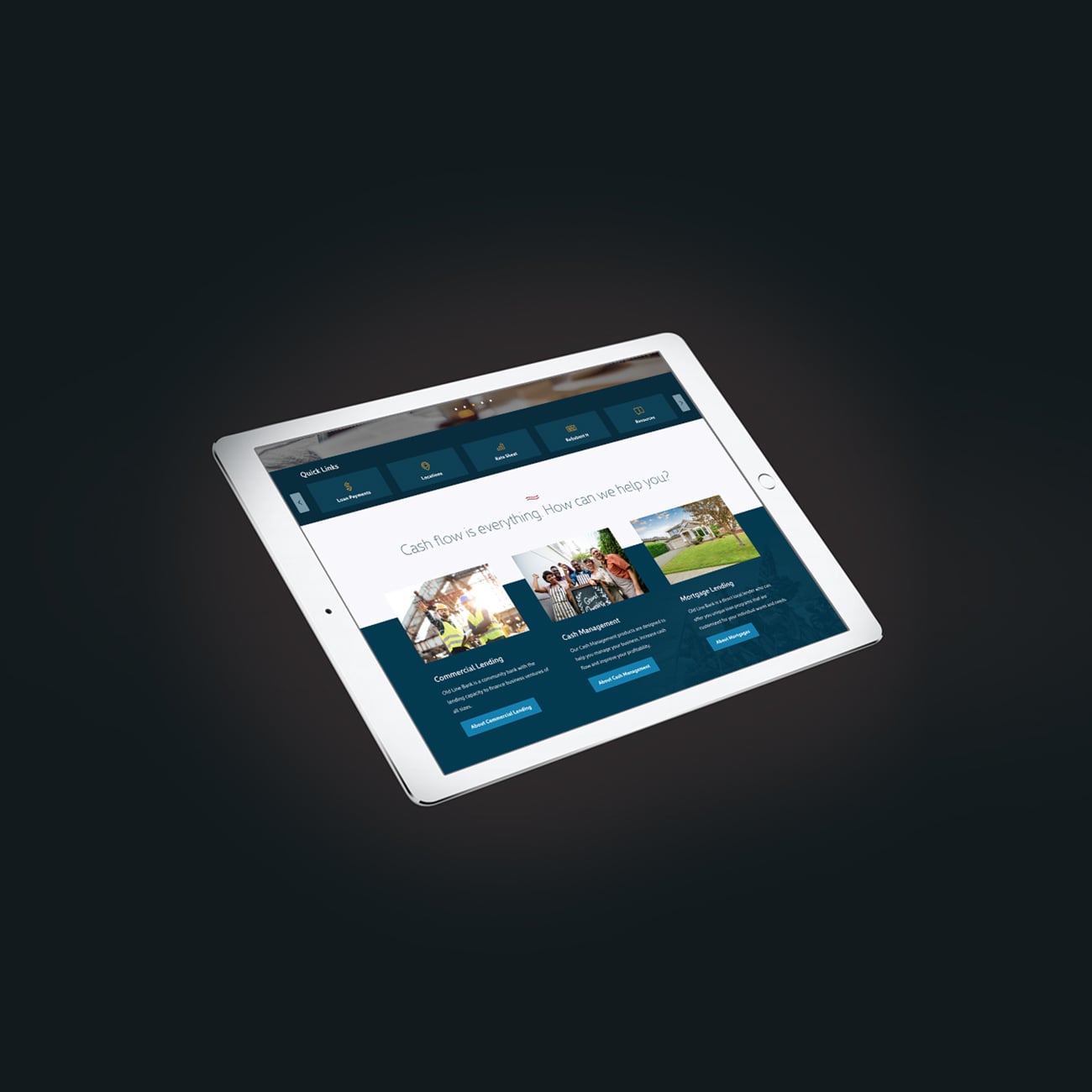 Segmented Lead Nurturing
The website features contextual lead generation at a product level to empower an ongoing lead nurturing strategy with specific intelligence as to where the prospect falls within the sales funnel at all times, for the purpose of enabling related content based upon individual customer needs.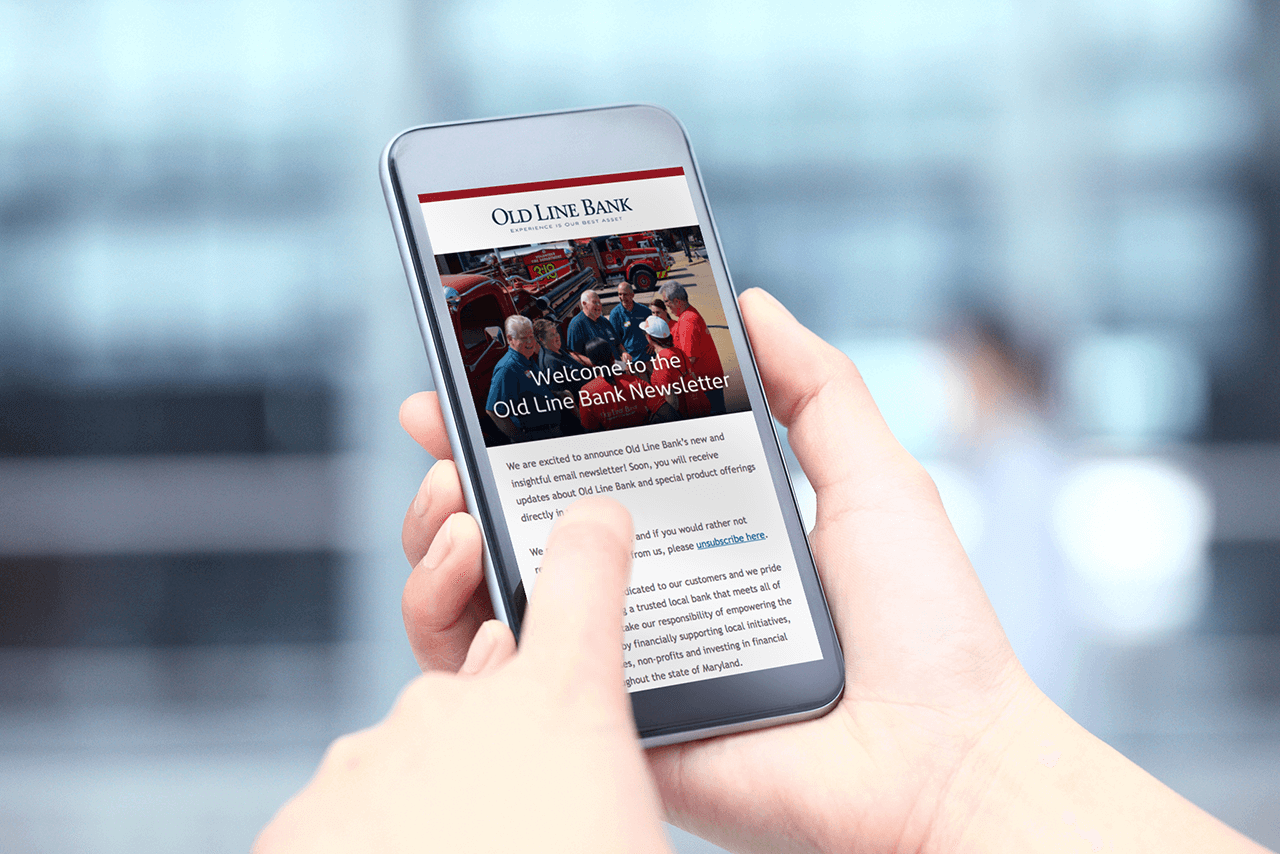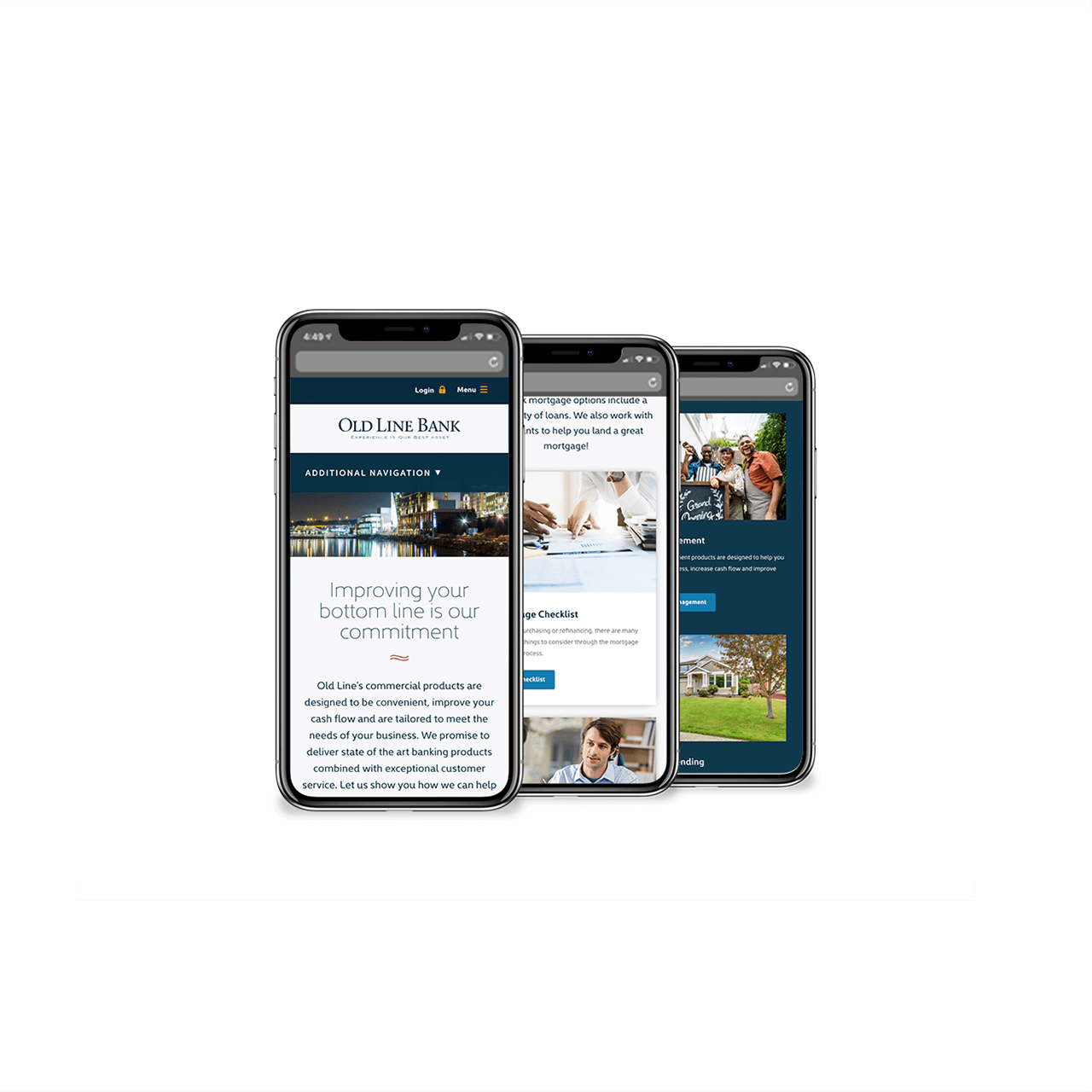 Balance of Marketing & Utility
The website user experience provides easy access to a quick links utility to access frequently used tools as well as a persistent online banking login. All while compartmentalizing the bank's vast product offerings for their target audiences.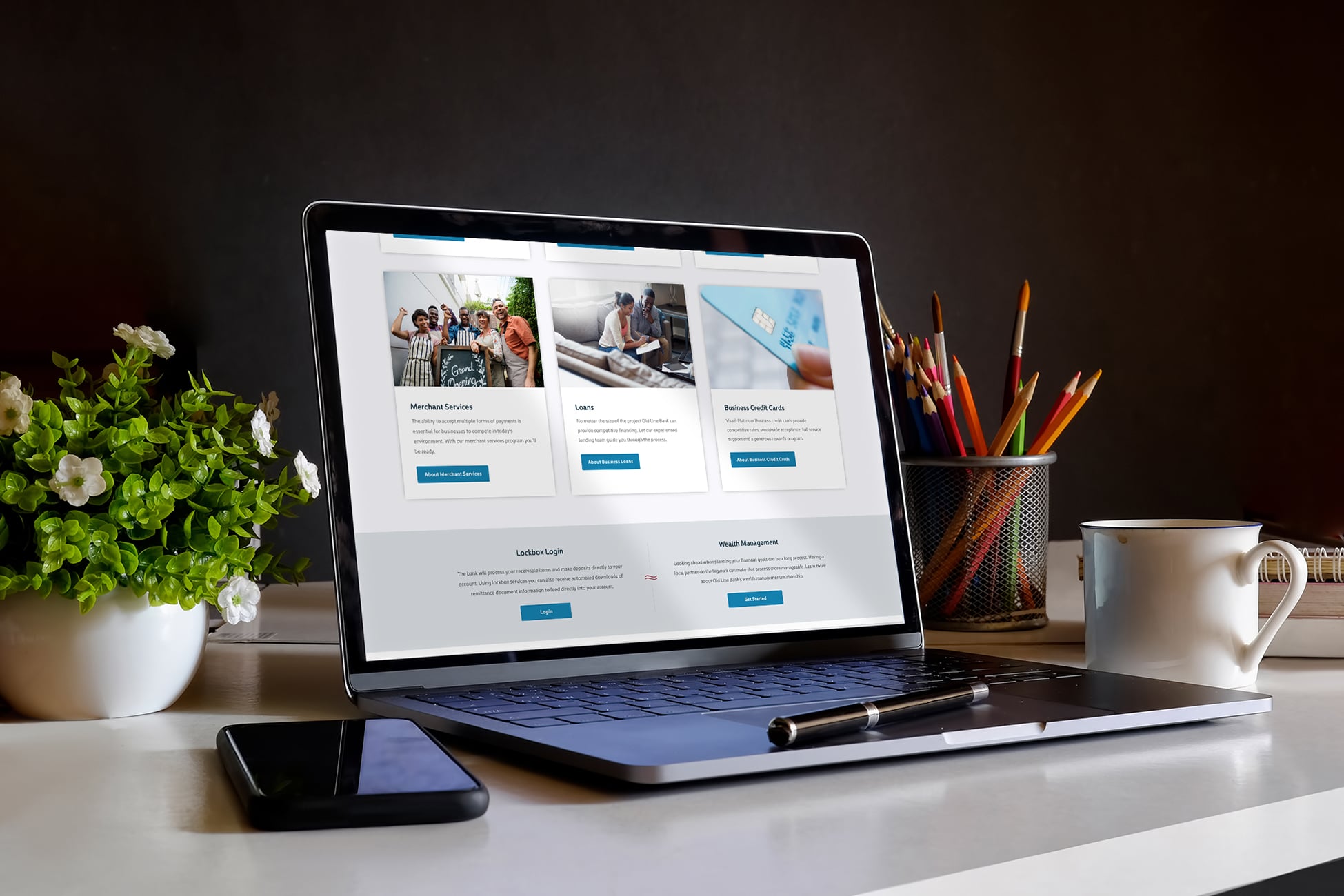 Revolving Product Promotions
The website features promotional product components that enable Old Line Bank to highlight specific products throughout the year, based upon the quarterly goals of the bank.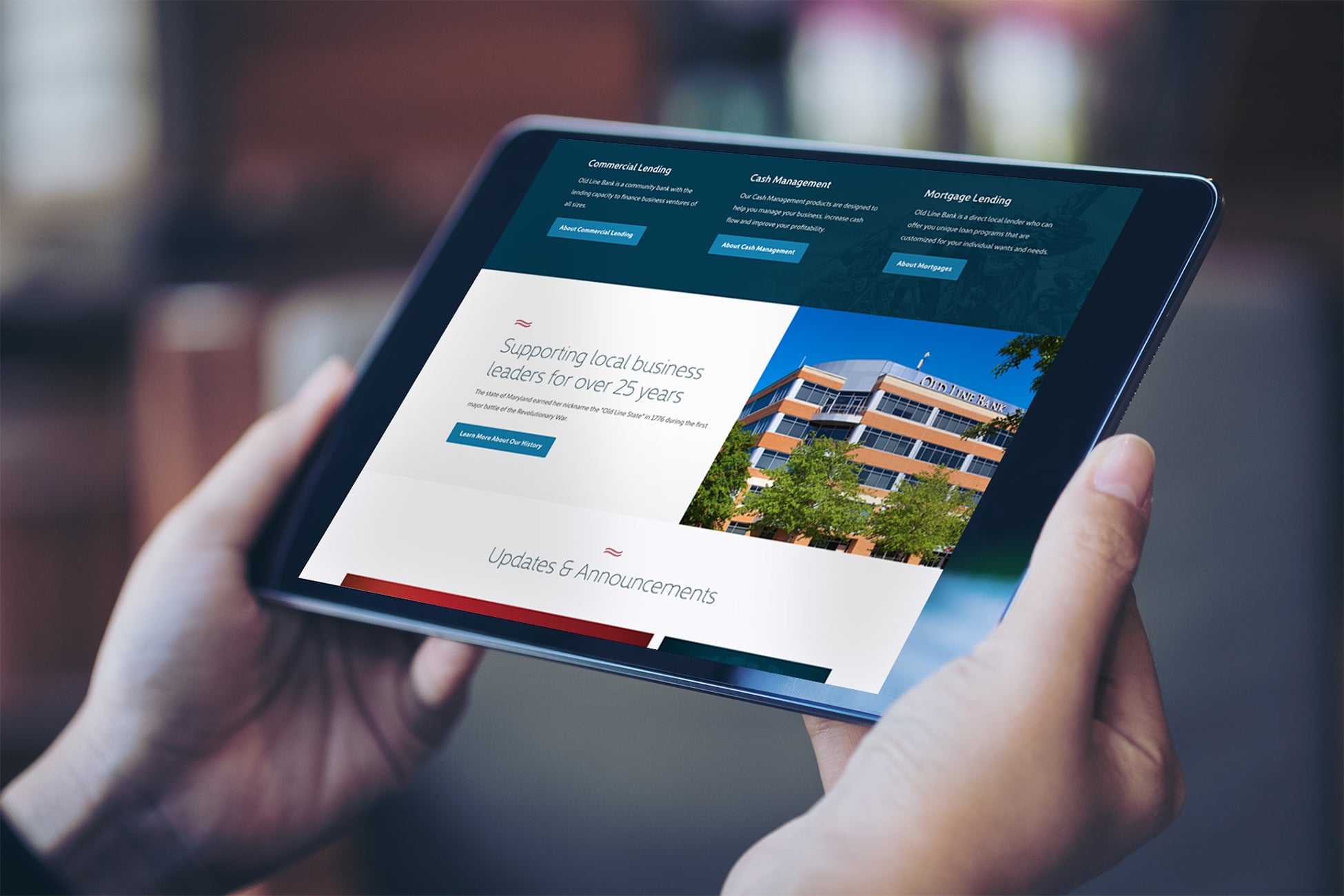 Mobile-First Perspective
As we continue to see mobile site usage increase, we carefully monitor the activities of mobile users and have an ongoing optimization strategy to align the mobile experience with the goals of end users and customers.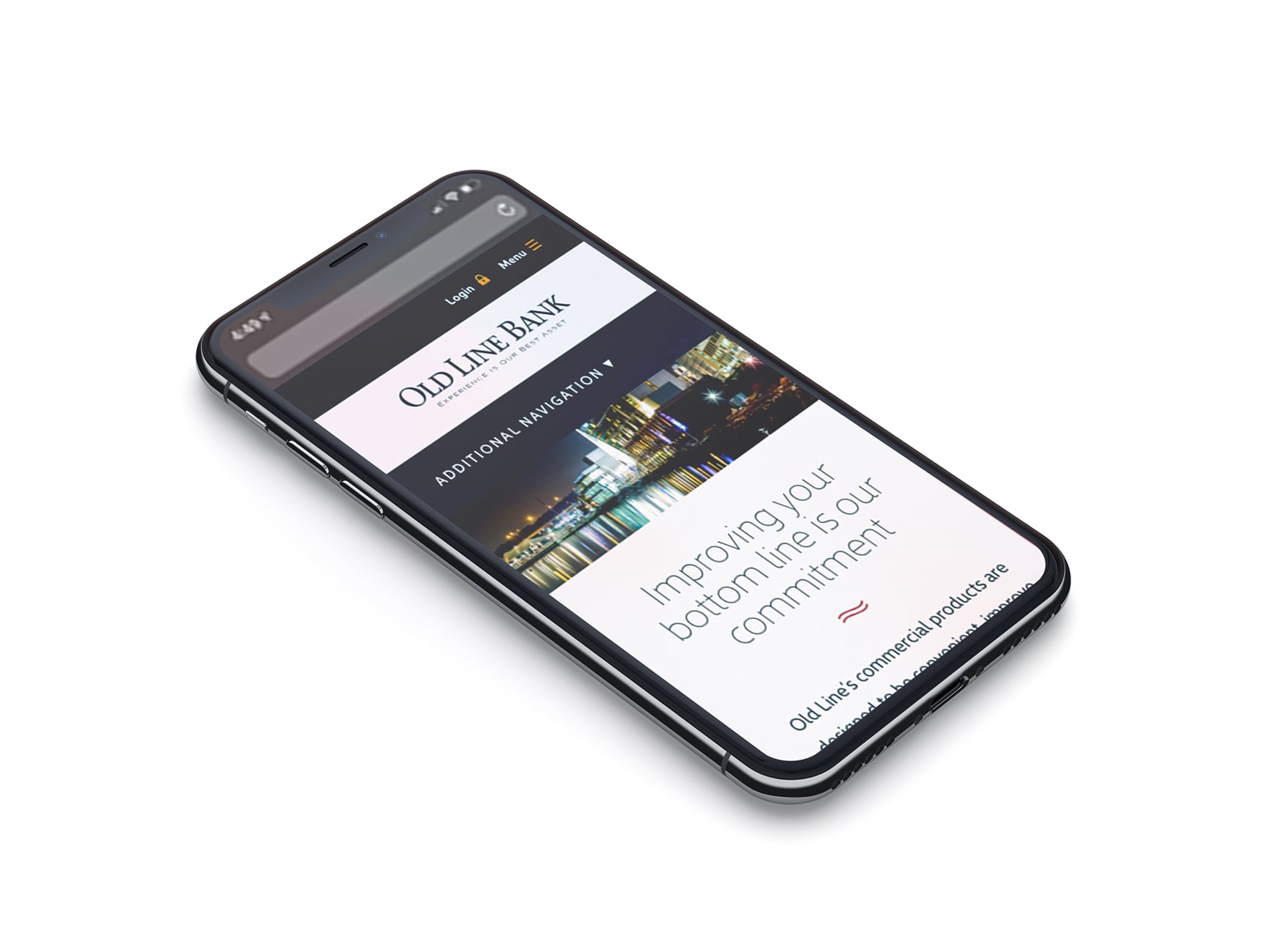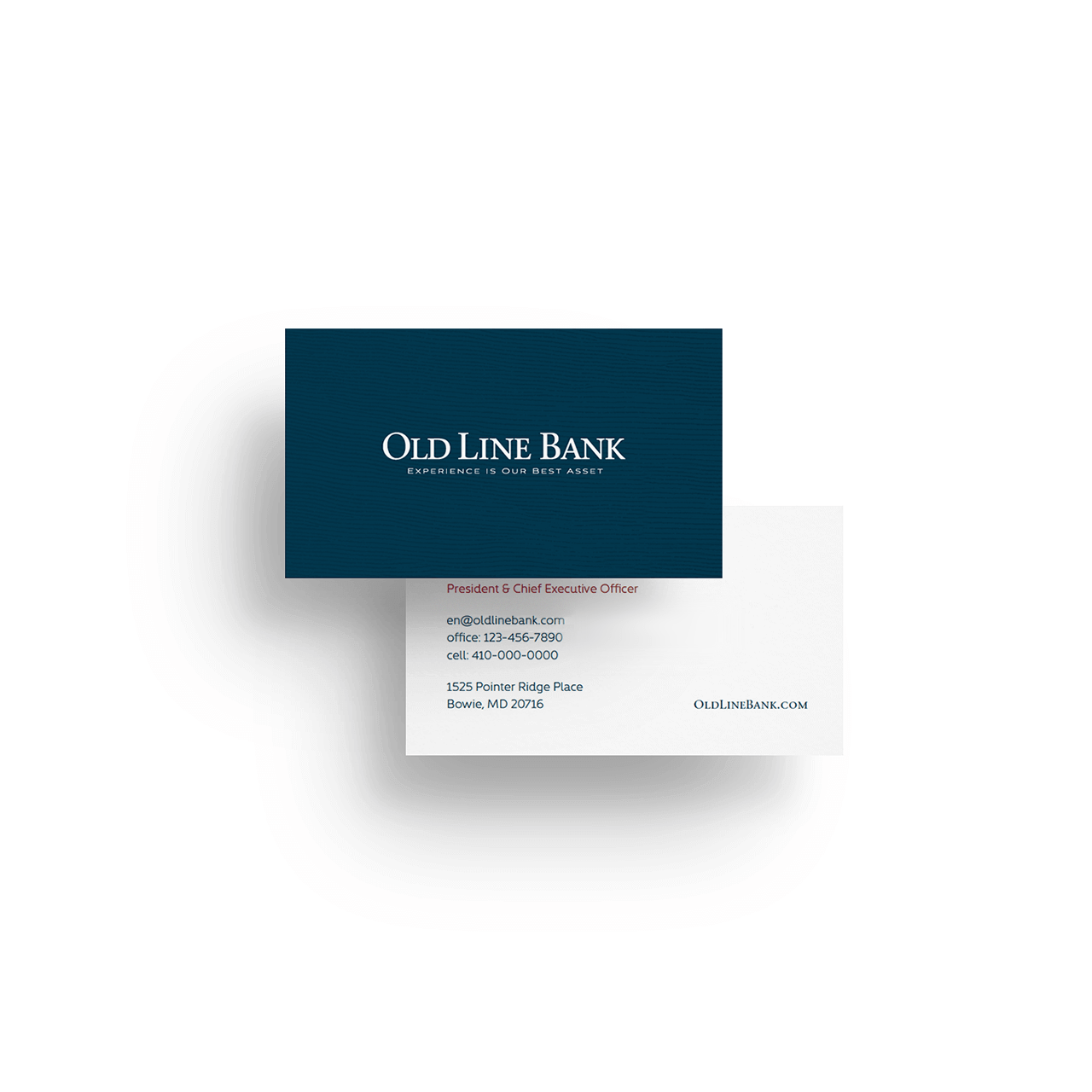 Identity & Collateral
Old Line Bank had a well established brand that Vitamin modernized and refined to appear more digital-friendly. The identity includes a balance of the history and sophistication of a serif font, with the sleek sans serif of the tagline. The print collateral is crisp white and pushes the bank's brand blue to forefront.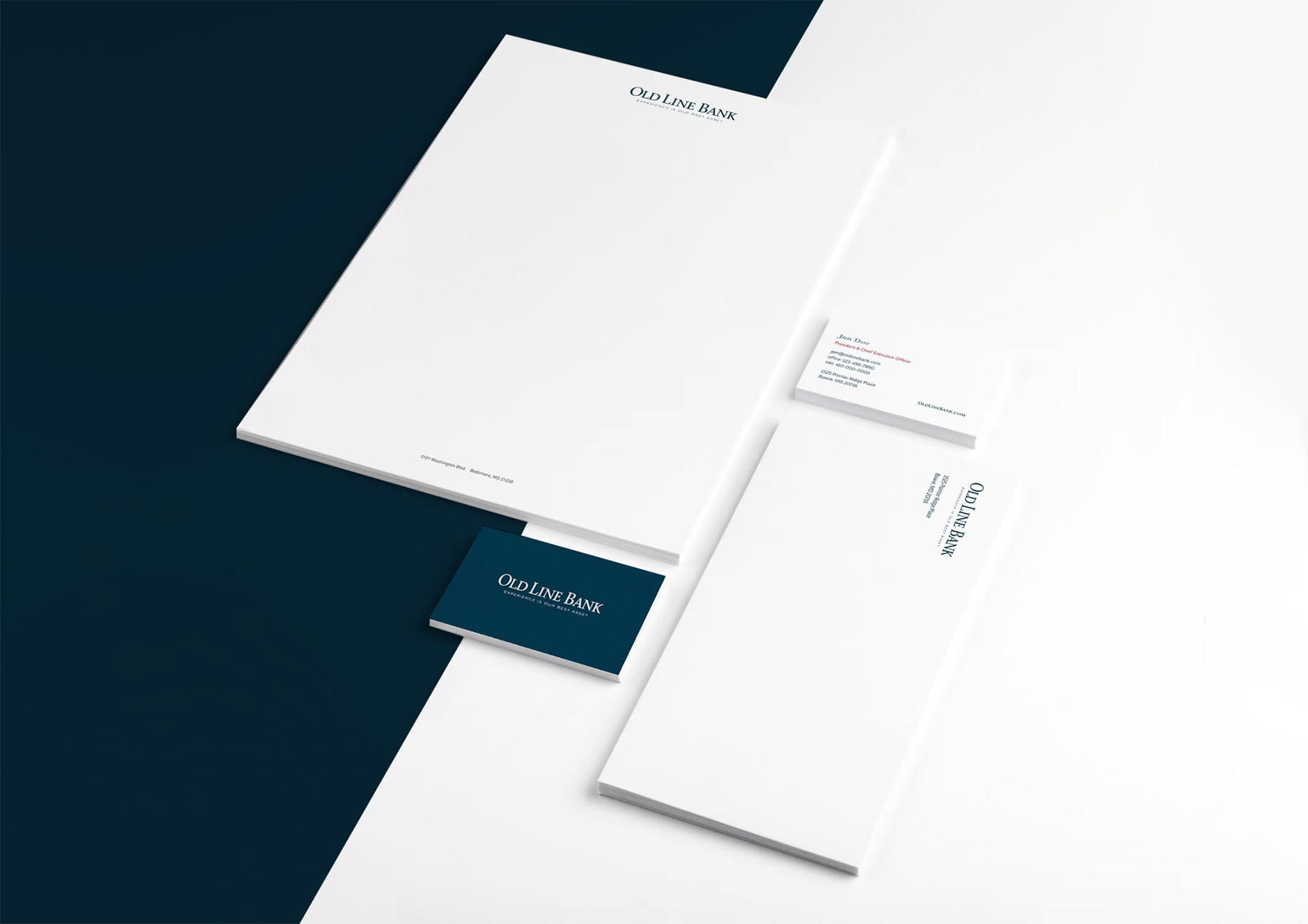 Let's Do Something Great.
Get in Touch.