Lang Orthodontics is a private practice founded in 1984 with locations in Lutherville and Ellicott City, MD. The practice, recognized by Baltimore Magazine as the "Best of Baltimore" has garnered a stellar reputation in the Baltimore Metropolitan area as the preeminent practice for orthodontics treatment. Each office uses state-of-the-art equipment in an uber contemporary setting including a movie theatre complete with theatre seating to help keep young children entertained and occupied while older siblings receive care.
Challenge
Refresh the brand on a decades-proven private practice. Optimize brand message to underscore the practice's unique differentiators. Craft a user experience and click path that drives web traffic down the funnel to convert visitors to leads requesting appointments for consultation and newsletter sign ups.
Solution
Leverage a clean, smart and playful identity derived from the nature of the practice's bedside manner and derivative of the final result from treatment. Architect a content strategy that speaks in a down-to-earth, direct and meaningful/friendly fashion making the click path feel seamless and natural. Use the popularity of the Invisalign product to capture organic search traffic through generous content areas dedicated to demonstrating the practice's proficiency in diagnosing and prescribing the product.
Results
The website receives and average of 3-5 highly qualified, organic inbound lead submissions per week requesting appointments, many of which specifically mention the Invisalign product. From an organic search standpoint, Lang Orthodontics is a page one / top result in Google for Invisalign in local geographic search. The practice's brand message, brand story and visual presence aligns precisely with who the practice is and what type of engagement prospects will experience have as a Lang Orthodontics patient.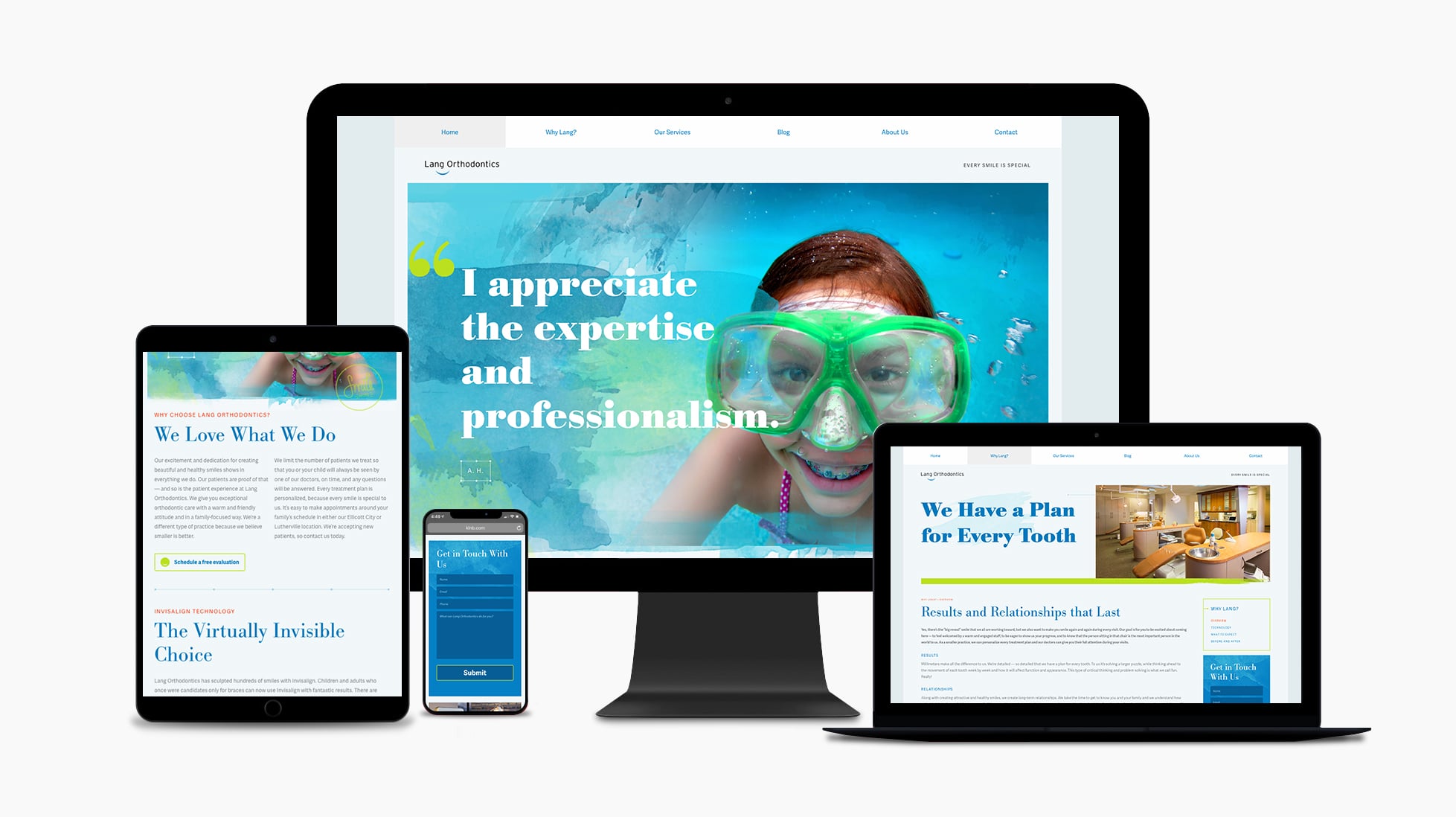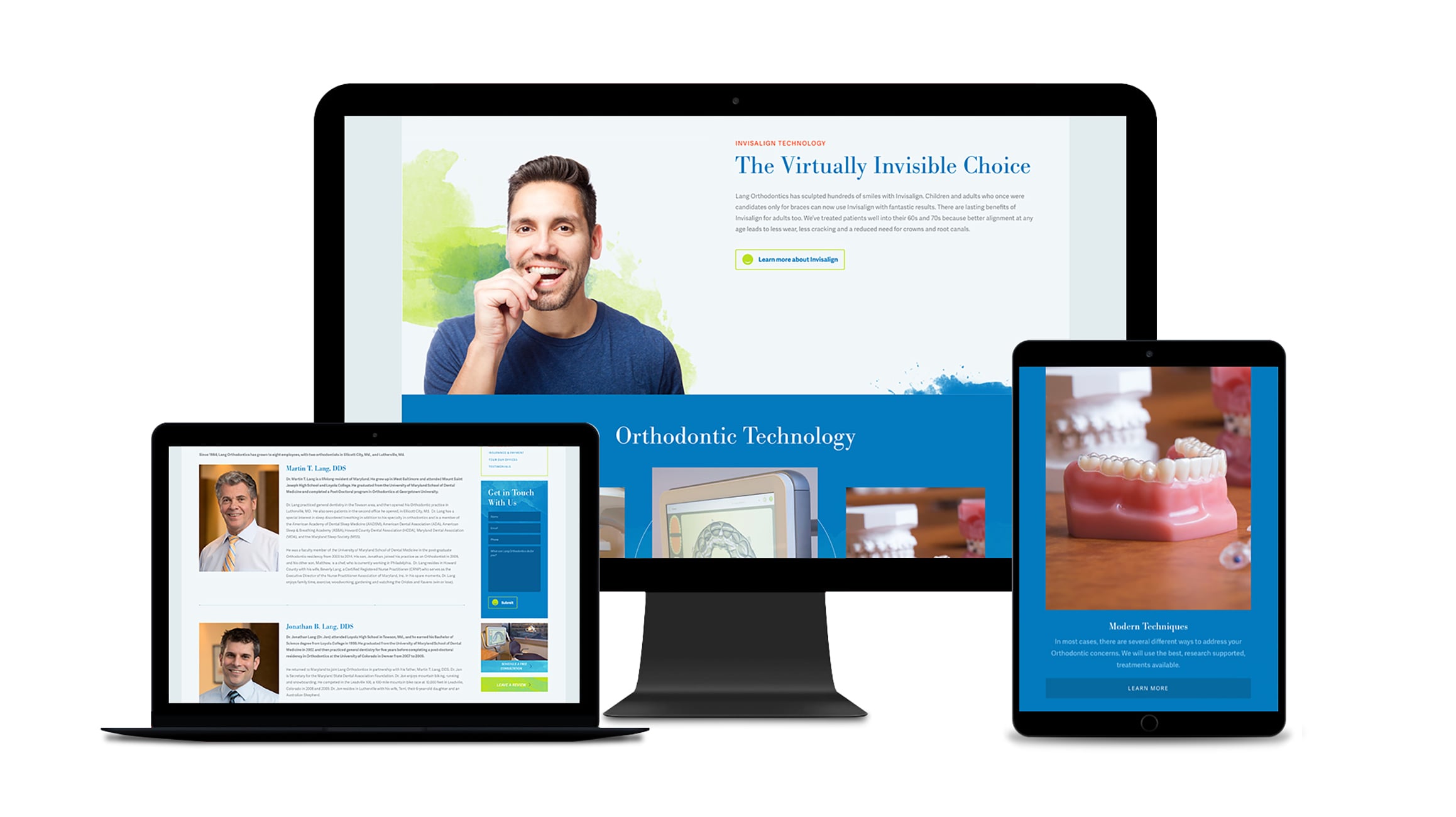 Simply About The Smile
In orthodontics, it's simply about the smile. This brand embodies that mission by keeping things clean, fresh, and simple. The design complements the friendly nature of the practice while presenting appropriately as a professional group of doctors.
View Live Site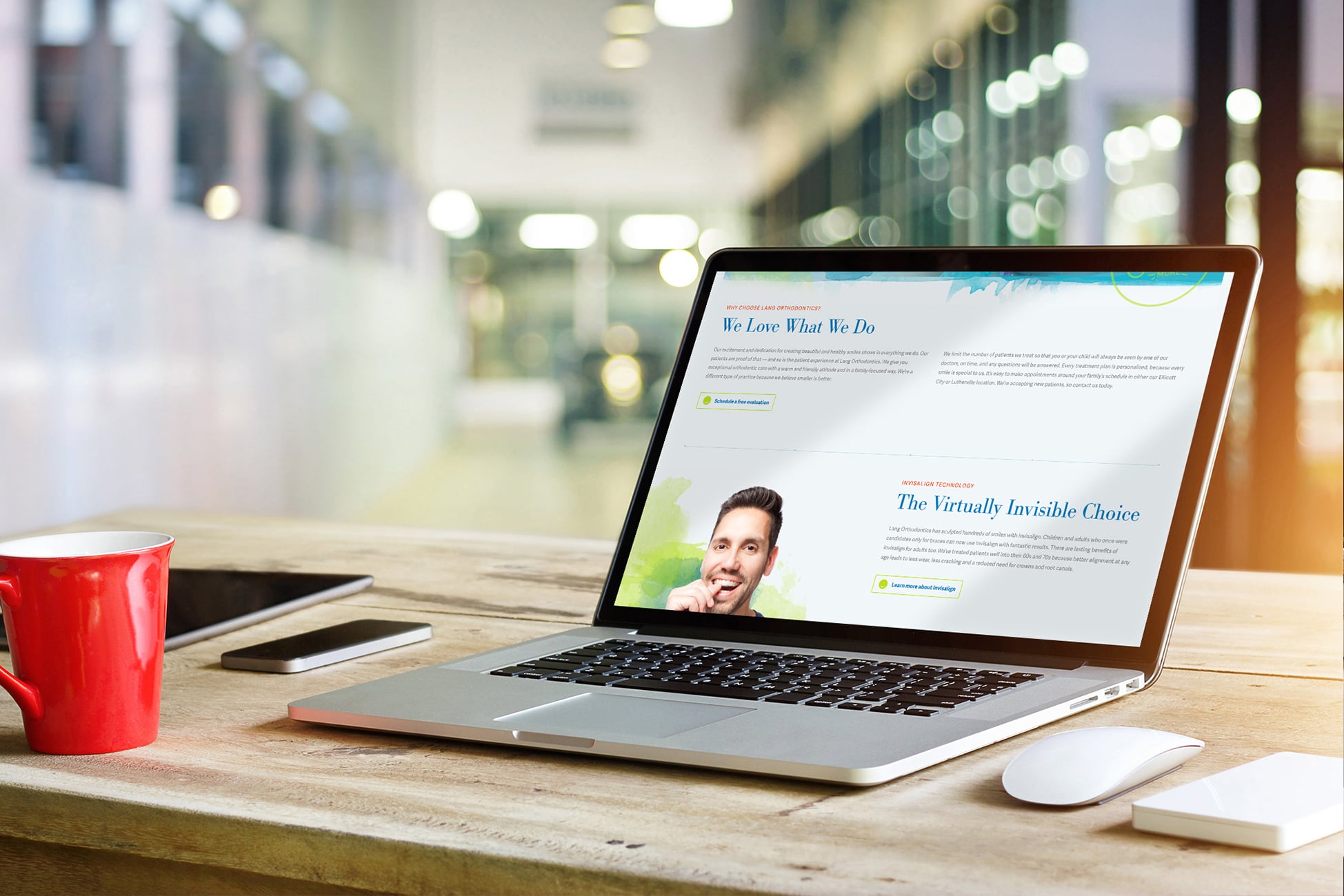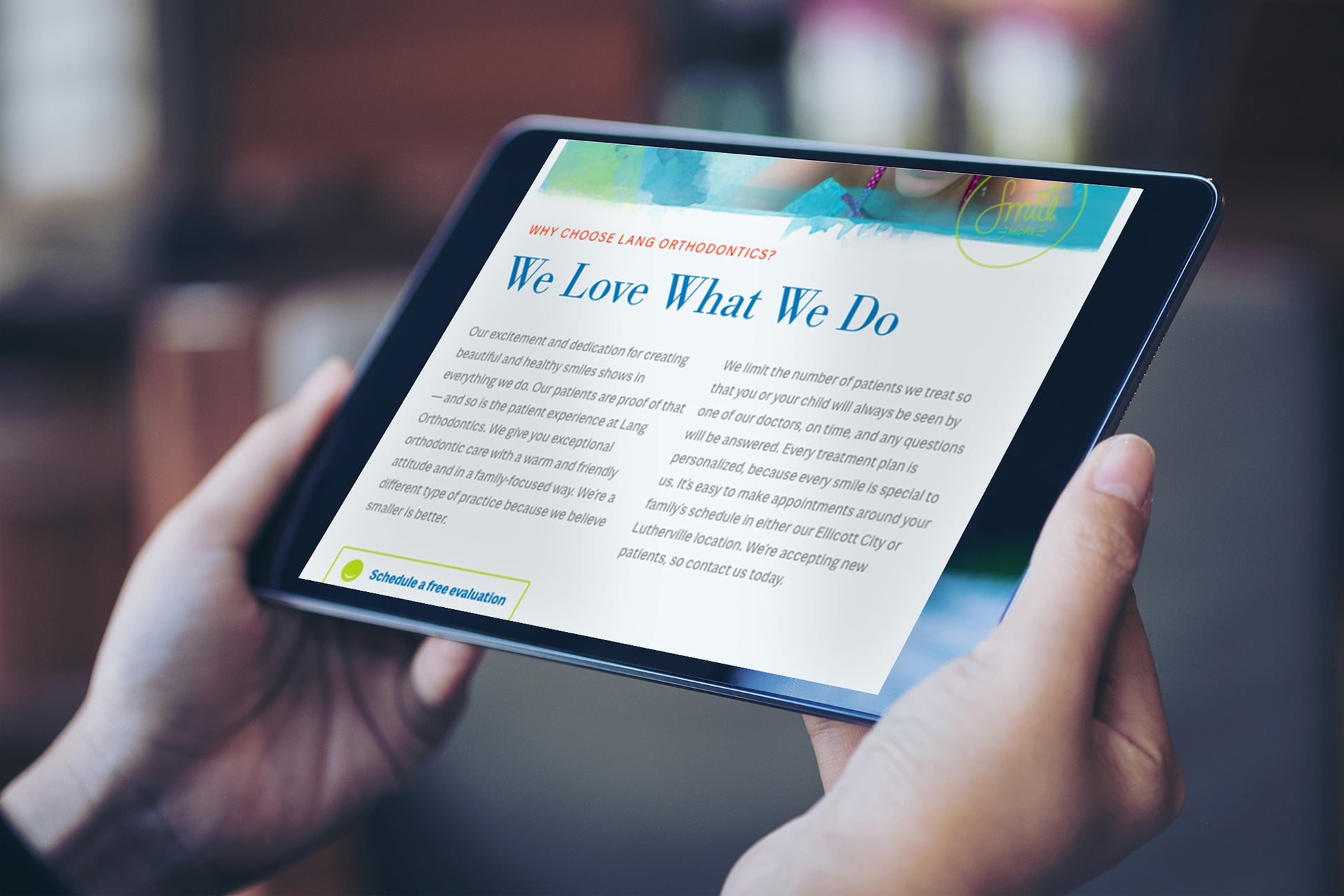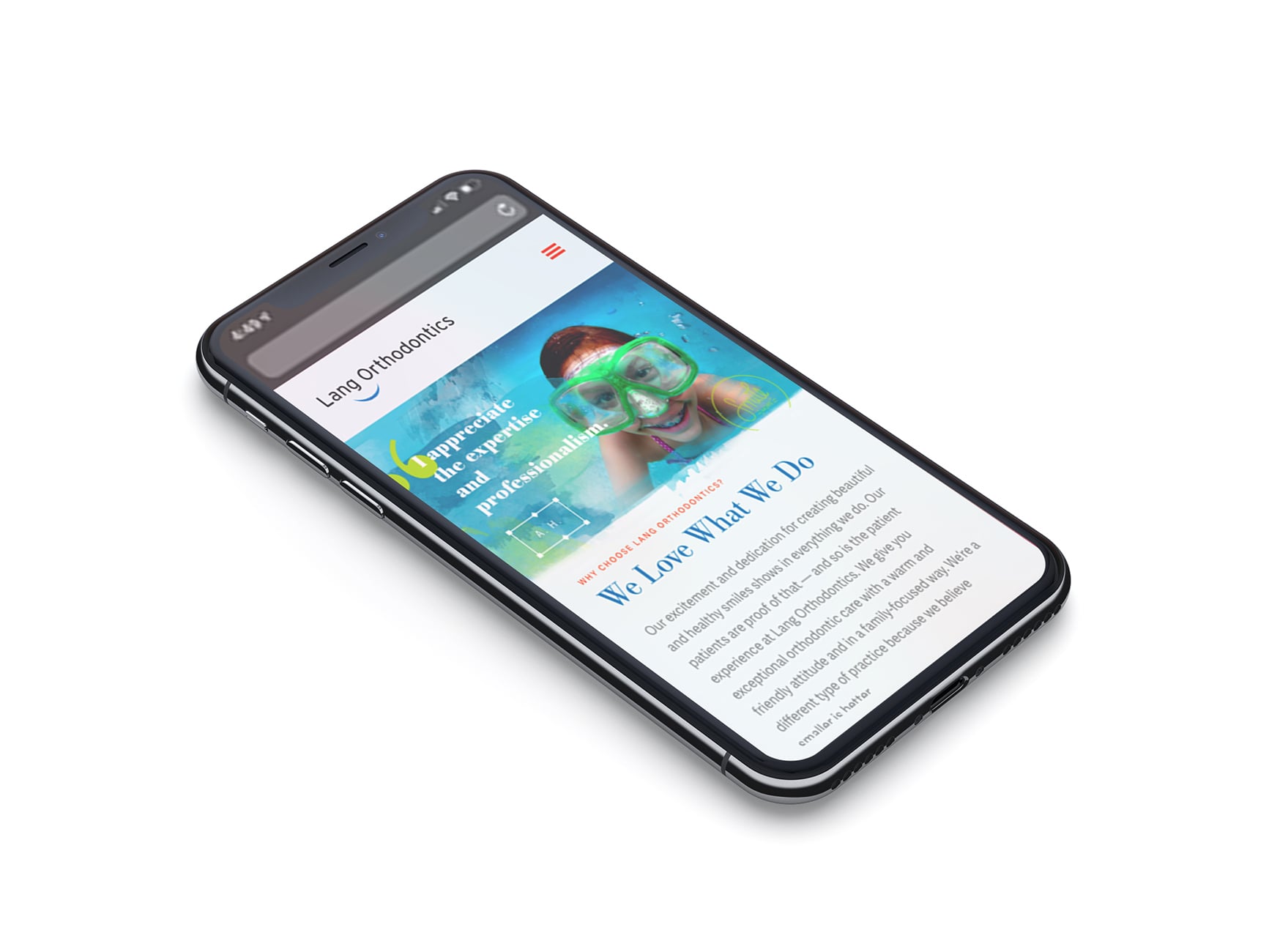 Digital Lead Generation
Lang Orthodontics' web site is quick, and easy to navigate. The site was created to help the practice achieve an online leads generation system. To accomplish this goal, each interior page of the site contains a contact form that allows the user to quickly and conveniently send a question or set an appointment with the doctors. The site uses striking and compelling content to highlight the practice's services, technologies, and modern office environment.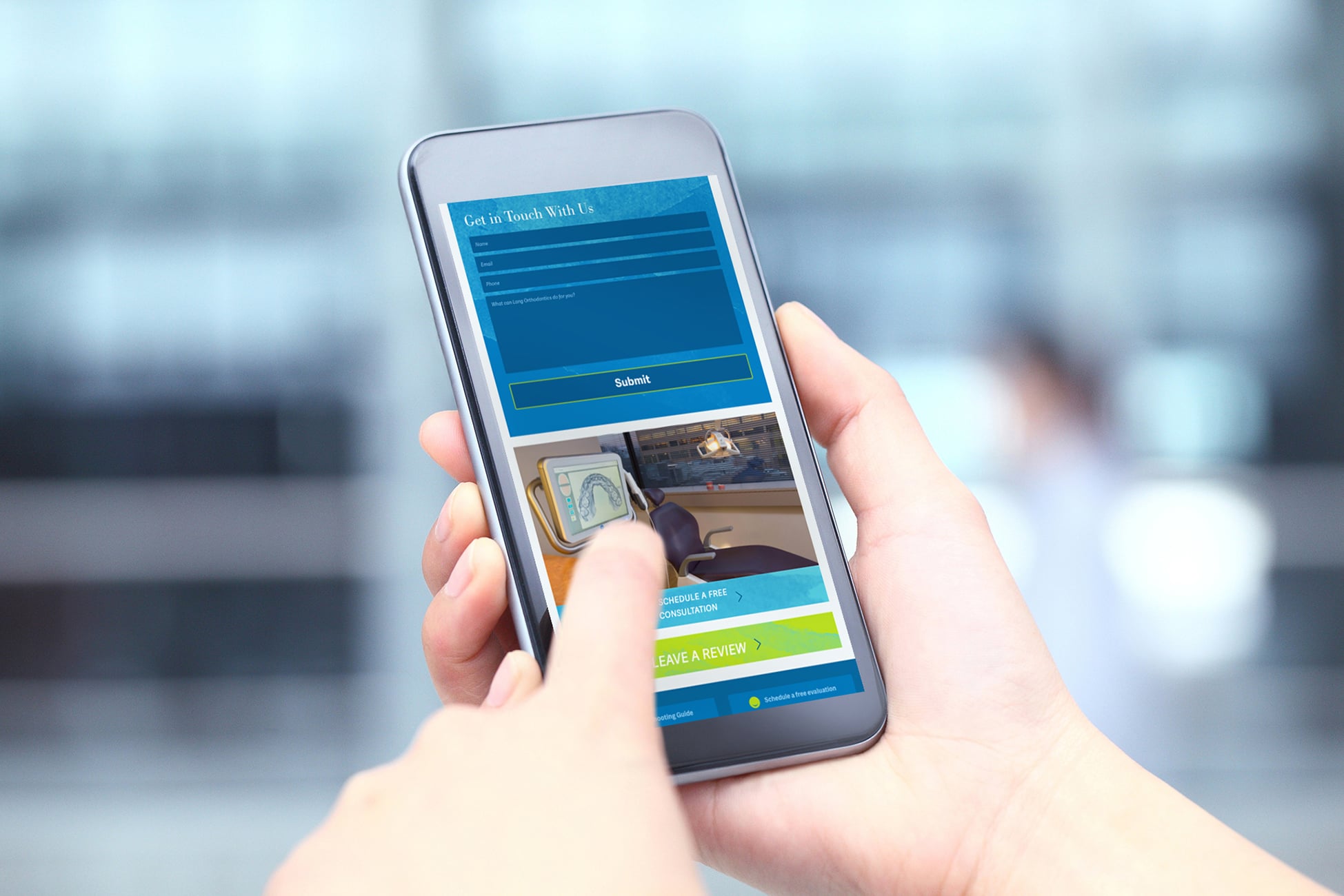 Identity & Business Card
The Lang Orthodontics logo and business card is clean and friendly; metaphors for the practice itself. The back of the card makes the most of the primary blue in the color palette through a simple flood, complimenting the generous use of white space on the front of the card.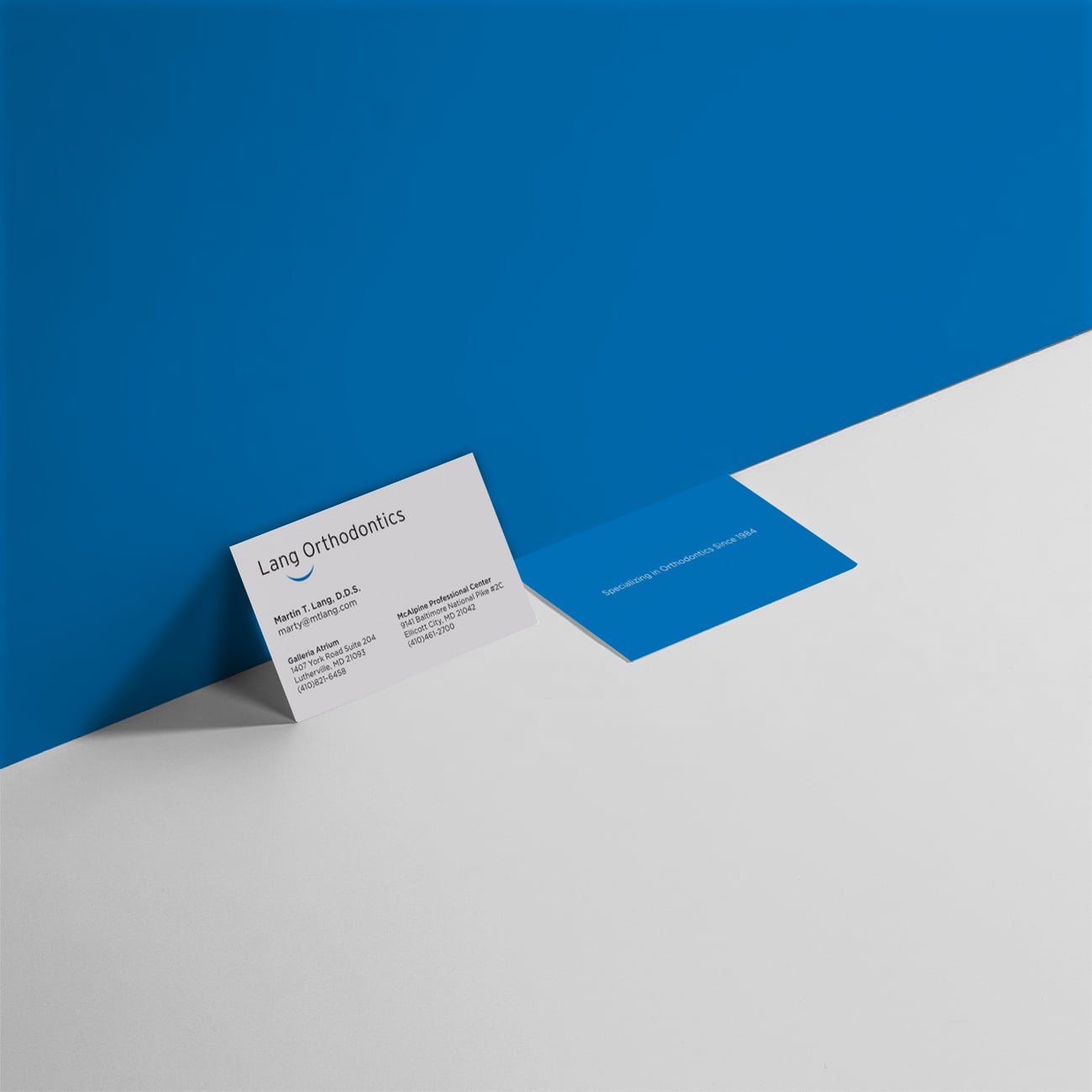 Let's Do Something Great.
Get in Touch.