Founded in 1968, KLNB is a broker-owned commercial real estate firm that brings a high-touch, hands-on approach with the presence and power typically found only in global partnerships. KLNB's personal care and market expertise is what sets them apart.
Challenge
Reposition an already well-established, growing brand as a leader in not only retail, office and industrial leasing, but also investment sales, property management and financing.
Strategy
Develop a message strategy highlighting the entrepreneurial vision that established KLNB while affirming the firm's 50+ years of market knowledge and leadership.
Results
KLNB's new brand conveys the sleek, modern esthetic that is synonymous with the visionary developers and brokers who work with the firm to develop growth and prosperity.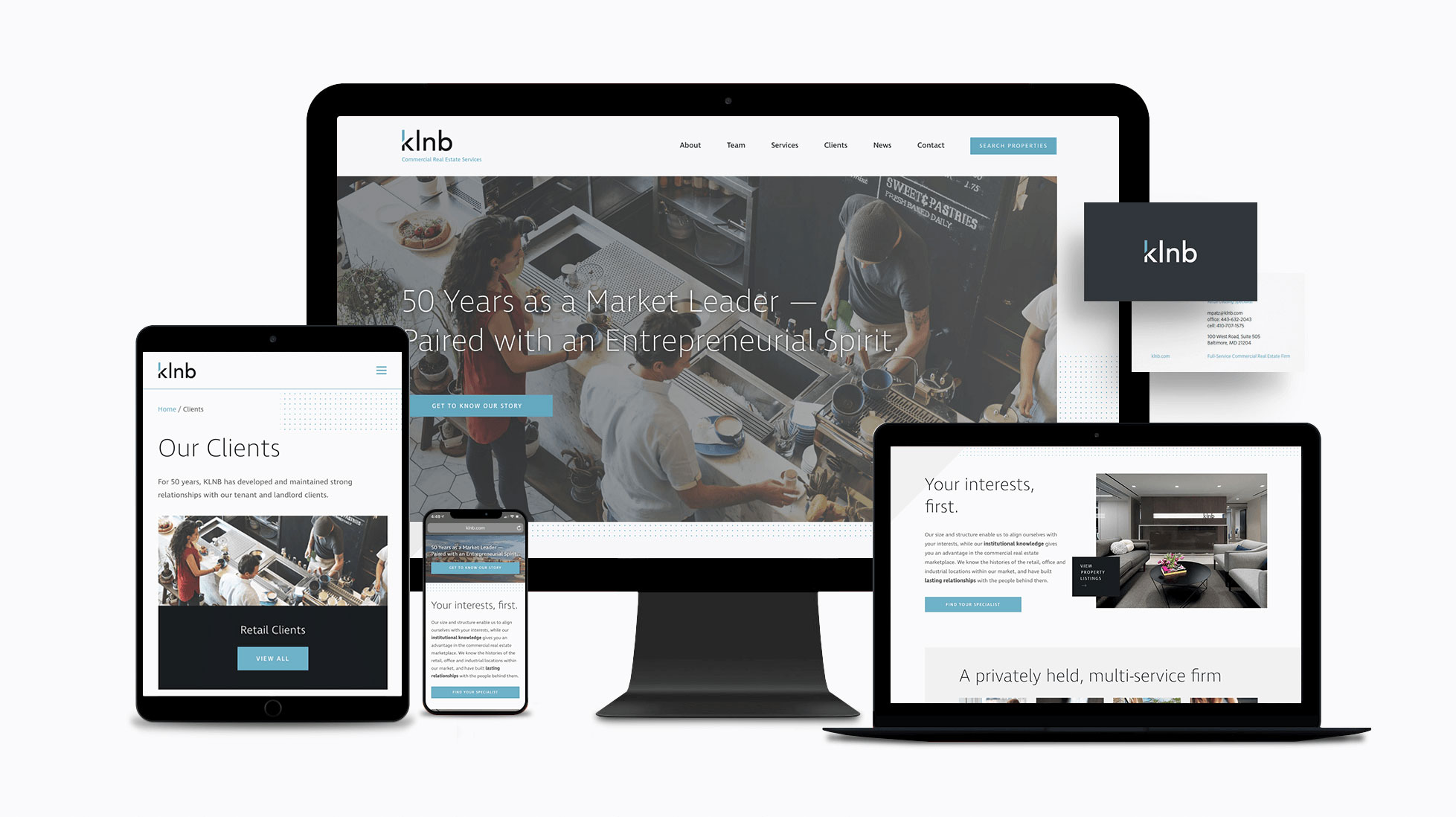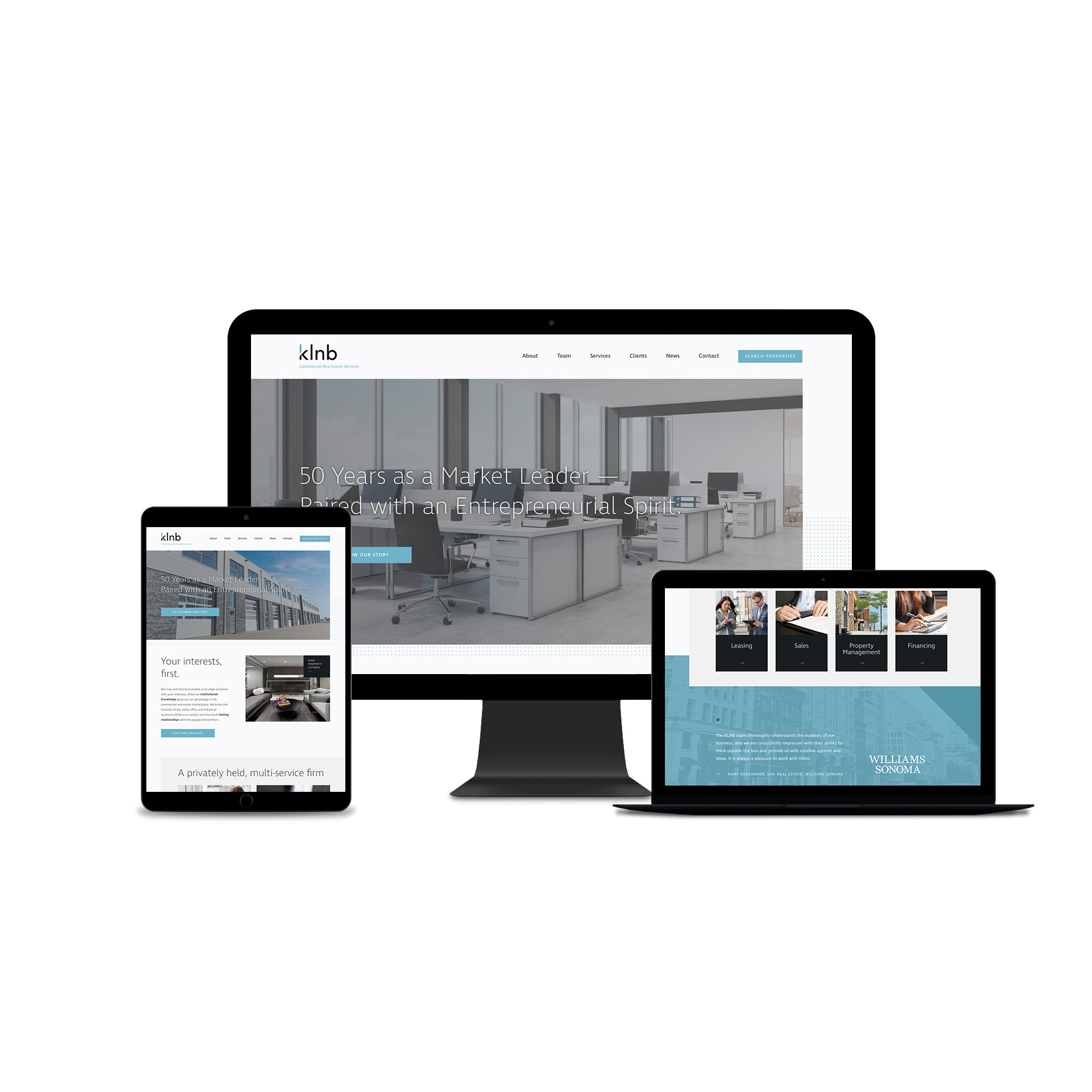 Centralized Sales Hub
KLNB's new website is a powerful sales vehicle that enables clients to find the broker they want, in the market they're after, in the field or specialty they need. Users are also able to easily search KLNB's vast catalog of properties and convert their visit into an inquiry through easy-to-submit forms for new business inquiries.
View Live Site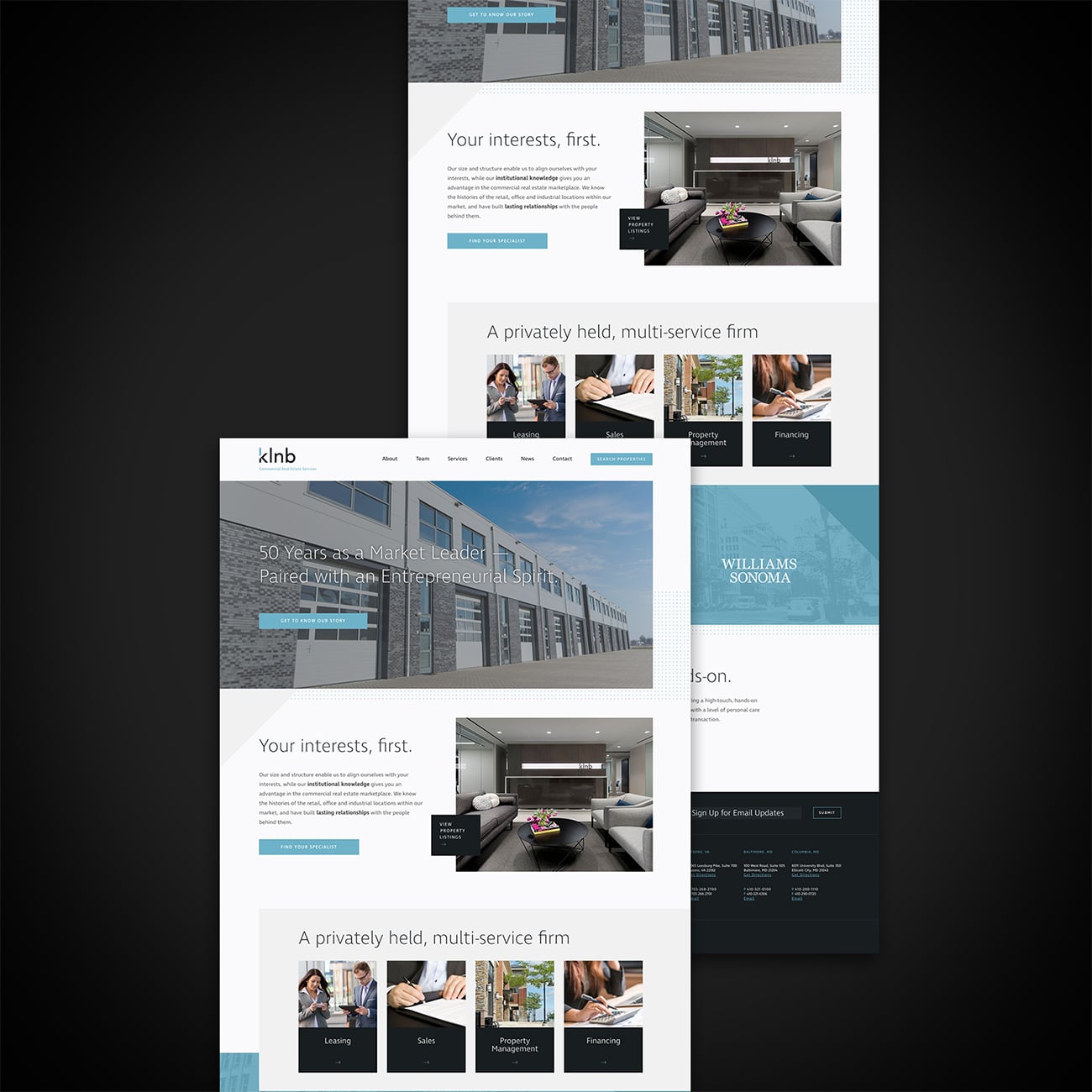 Logo & Building Signage
Developing a brand for a company like KLNB requires a vision for how the new look and feel will extend across not only web, mobile and traditional print, but also on signage and at scale on buildings still in development.
Vitamin designed the new logo for KLNB with a typeface that feels structural and architectural in nature. It is crisp, modern and iconic and meant to stand the test of time.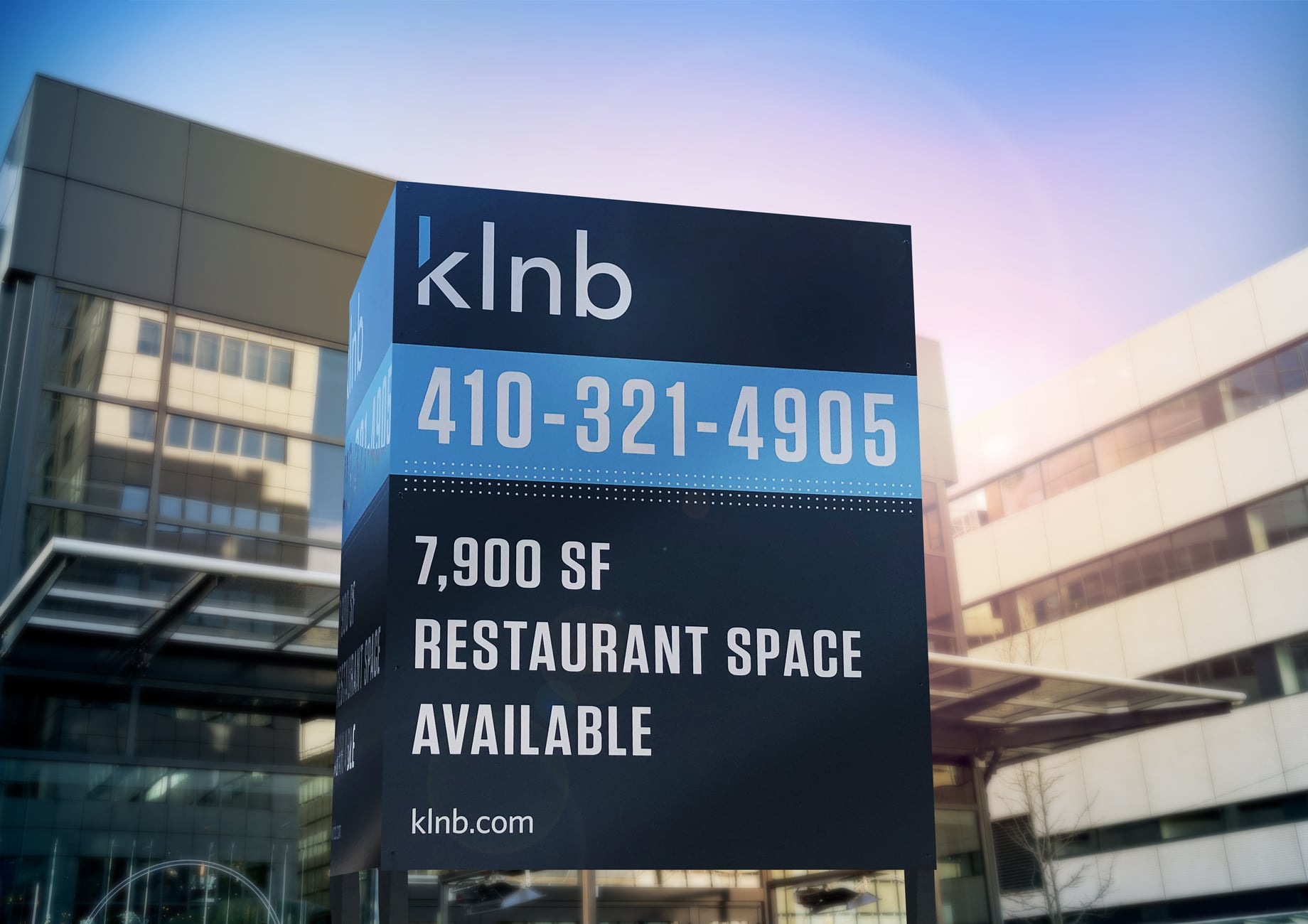 Personalized Experience
The site architecture is built around KLNB's full complement of commercial real estate services, including retail, office and industrial leasing. It delivers users to supporting content and calls-to-action that are very specific to their needs.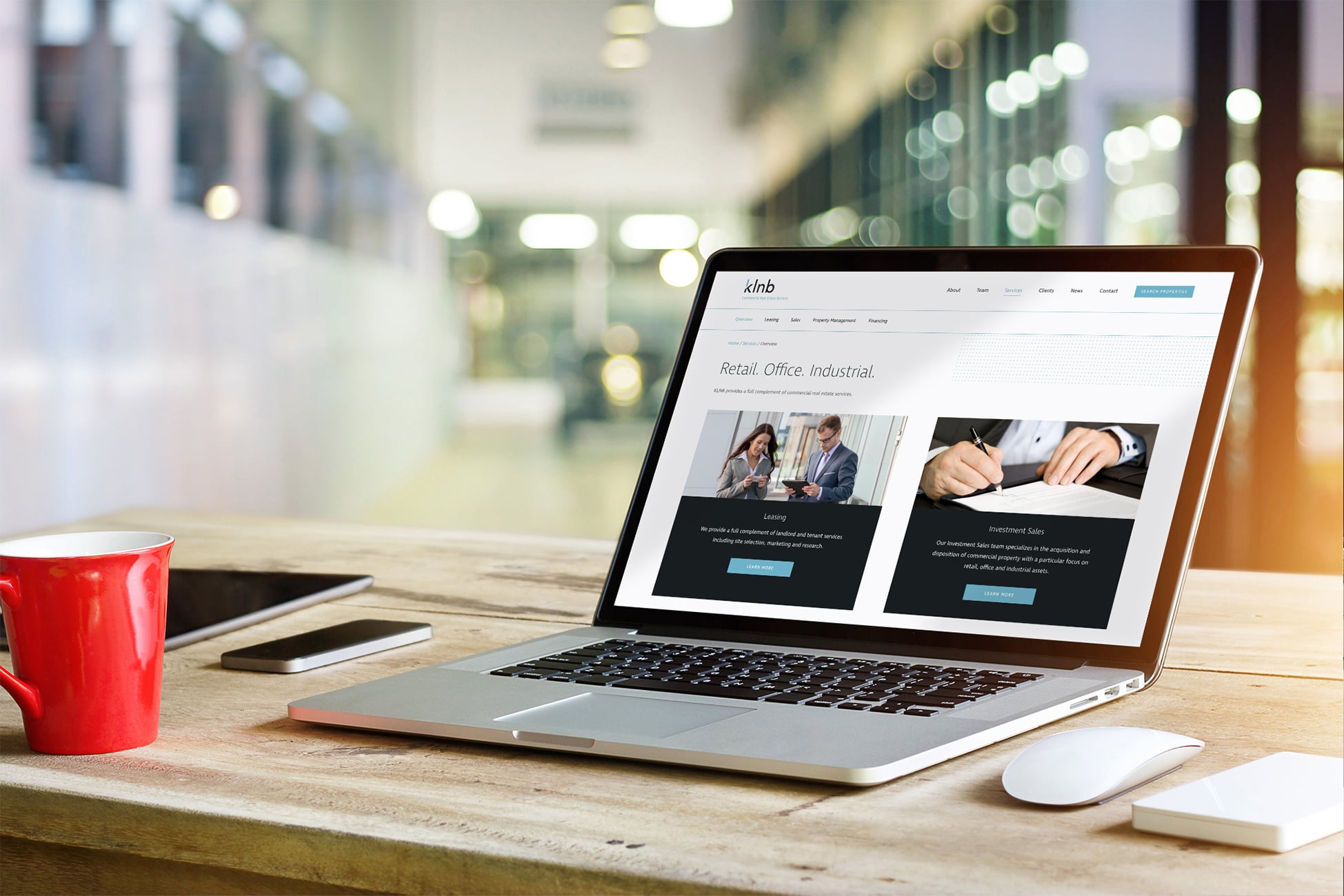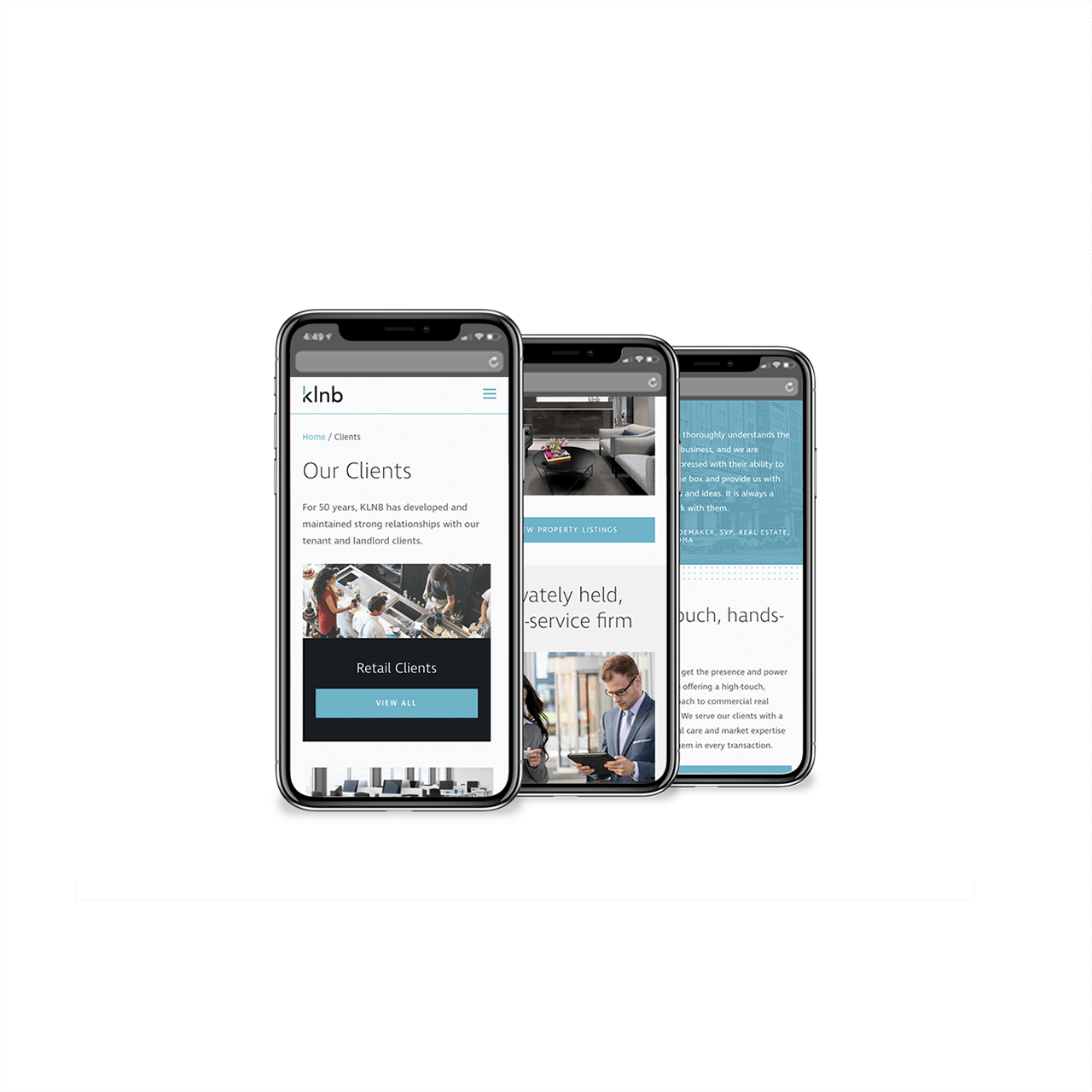 Mobile-First Perspective
Because so much commercial real estate business is conducted remotely from the car or on-site, KLNB's website had to be a seamless, dynamic experience for mobile devices.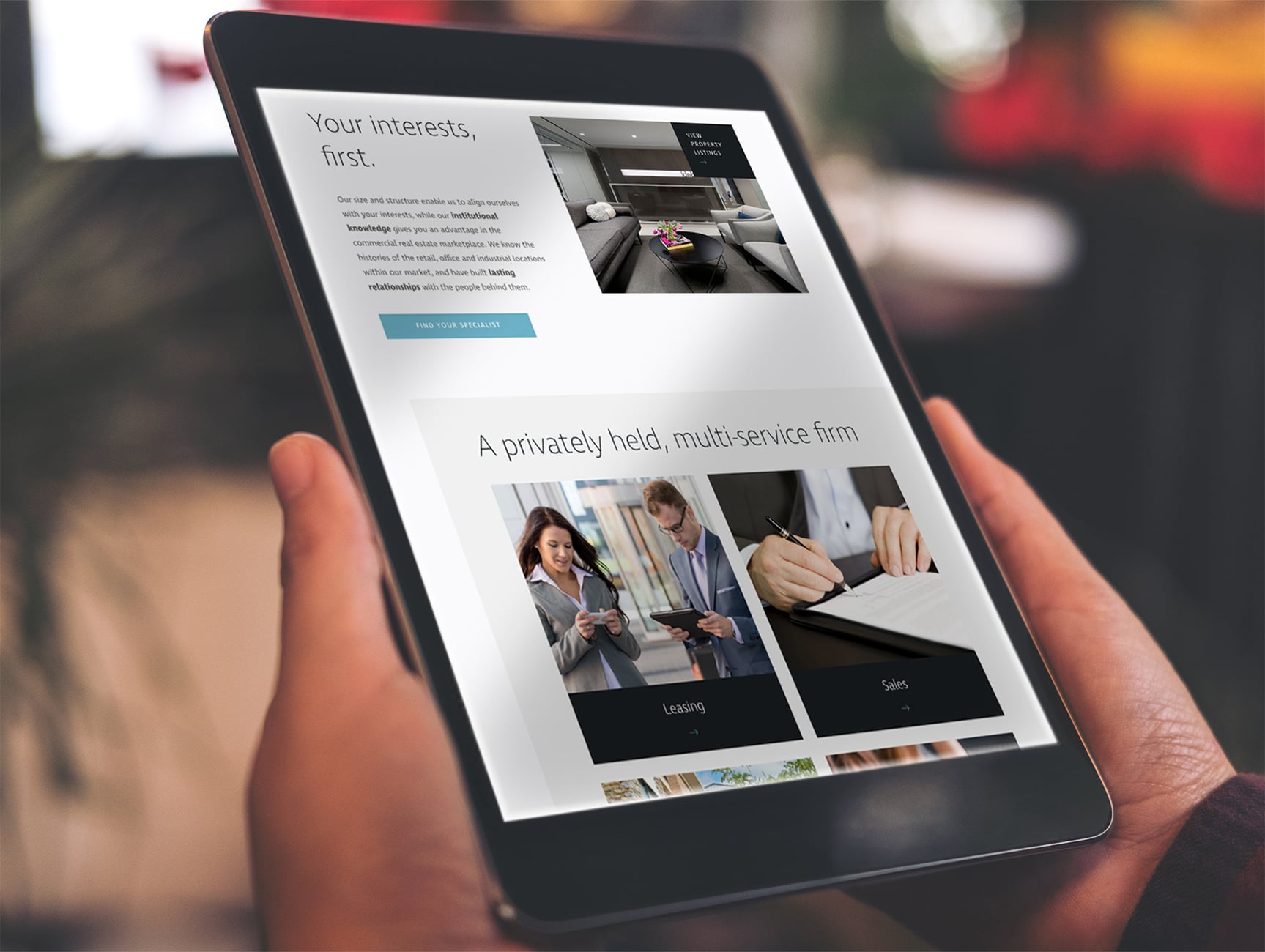 Fully Integrated Property Search
A critical function of the site is the ability to quickly and easily view available properties by type, location, or by broker name and access the tool from anywhere.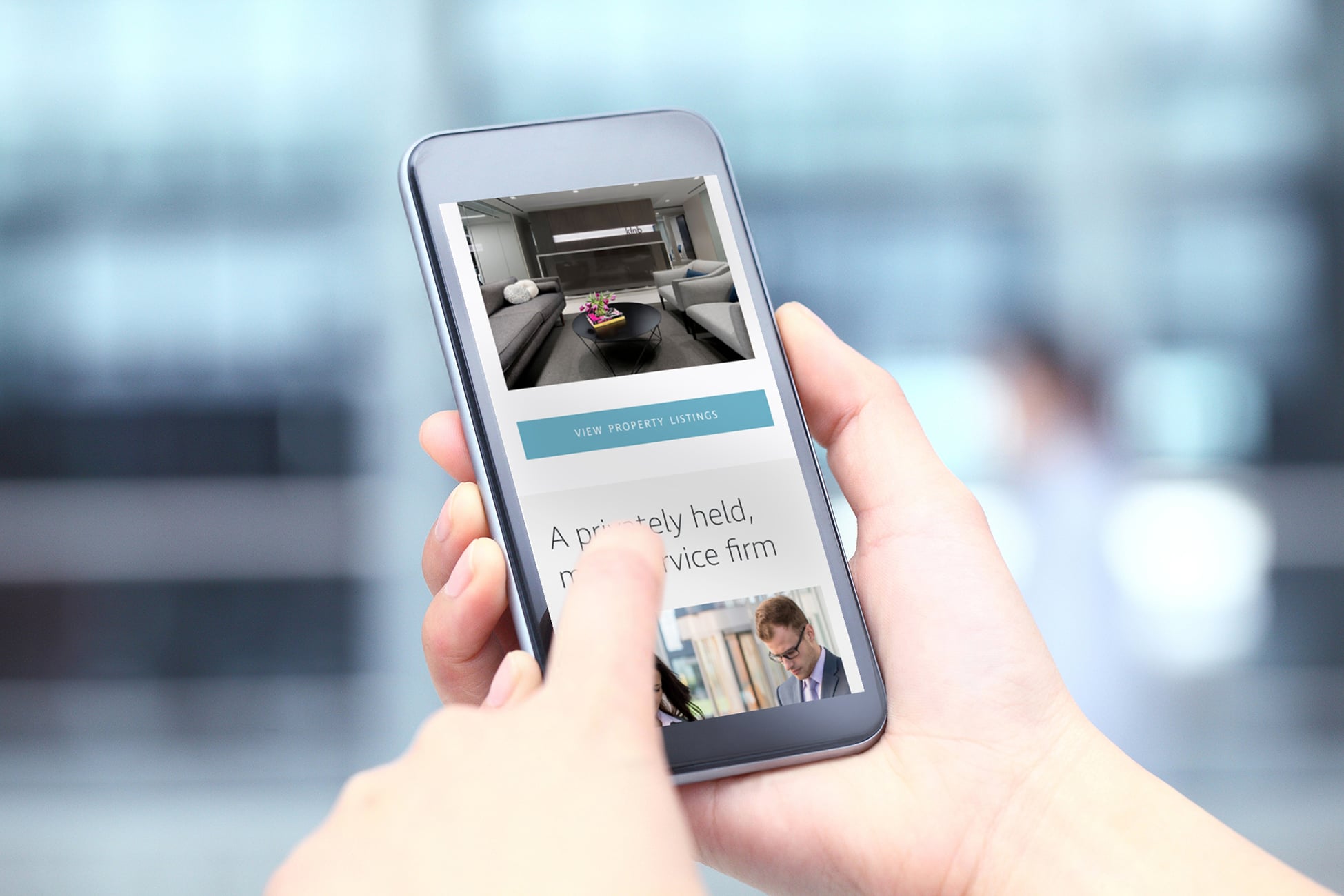 Depth of Experience
The site features KLNB's comprehensive client portfolio of more than 220 tenants and 50 landlords, further substantiating their institutional knowledge and expertise.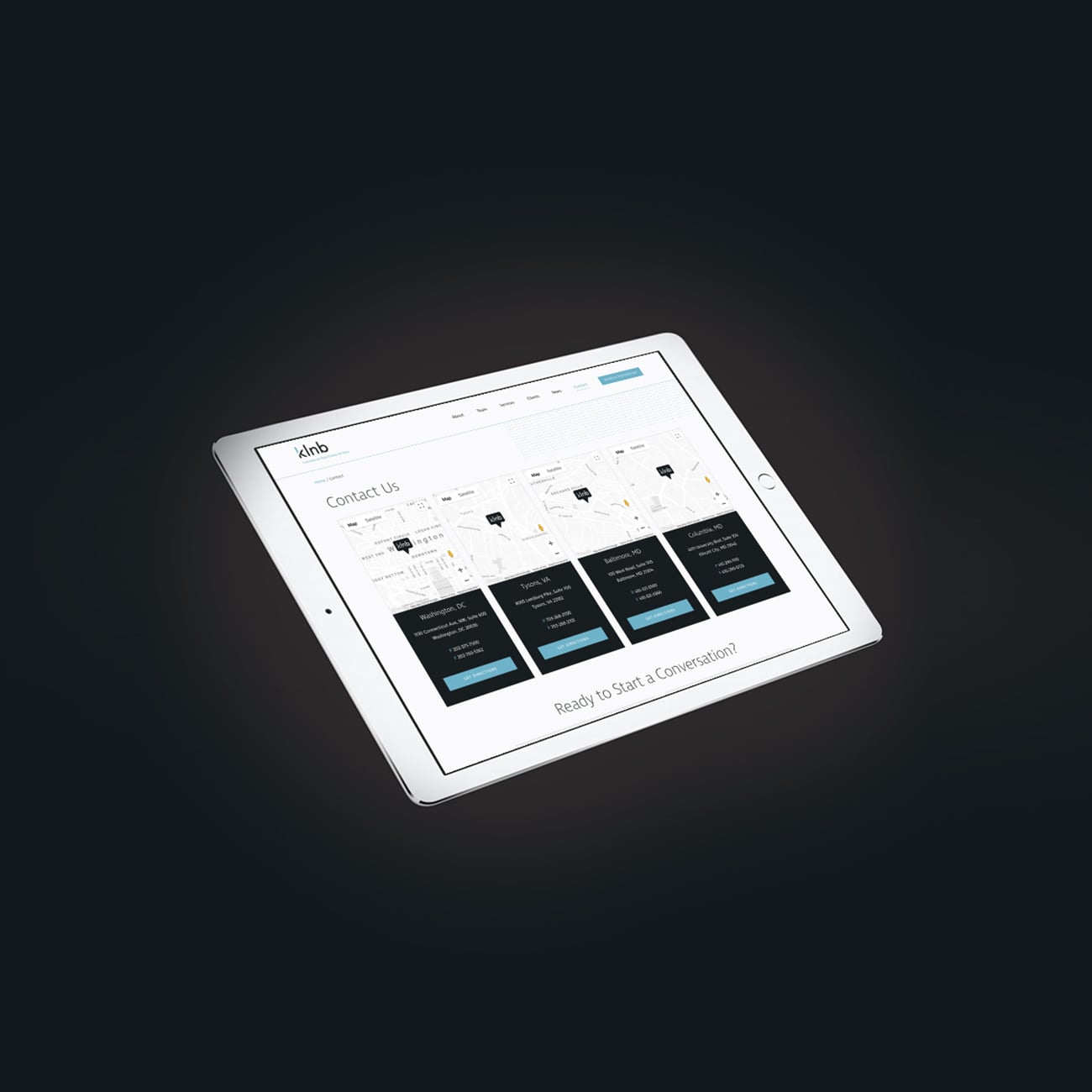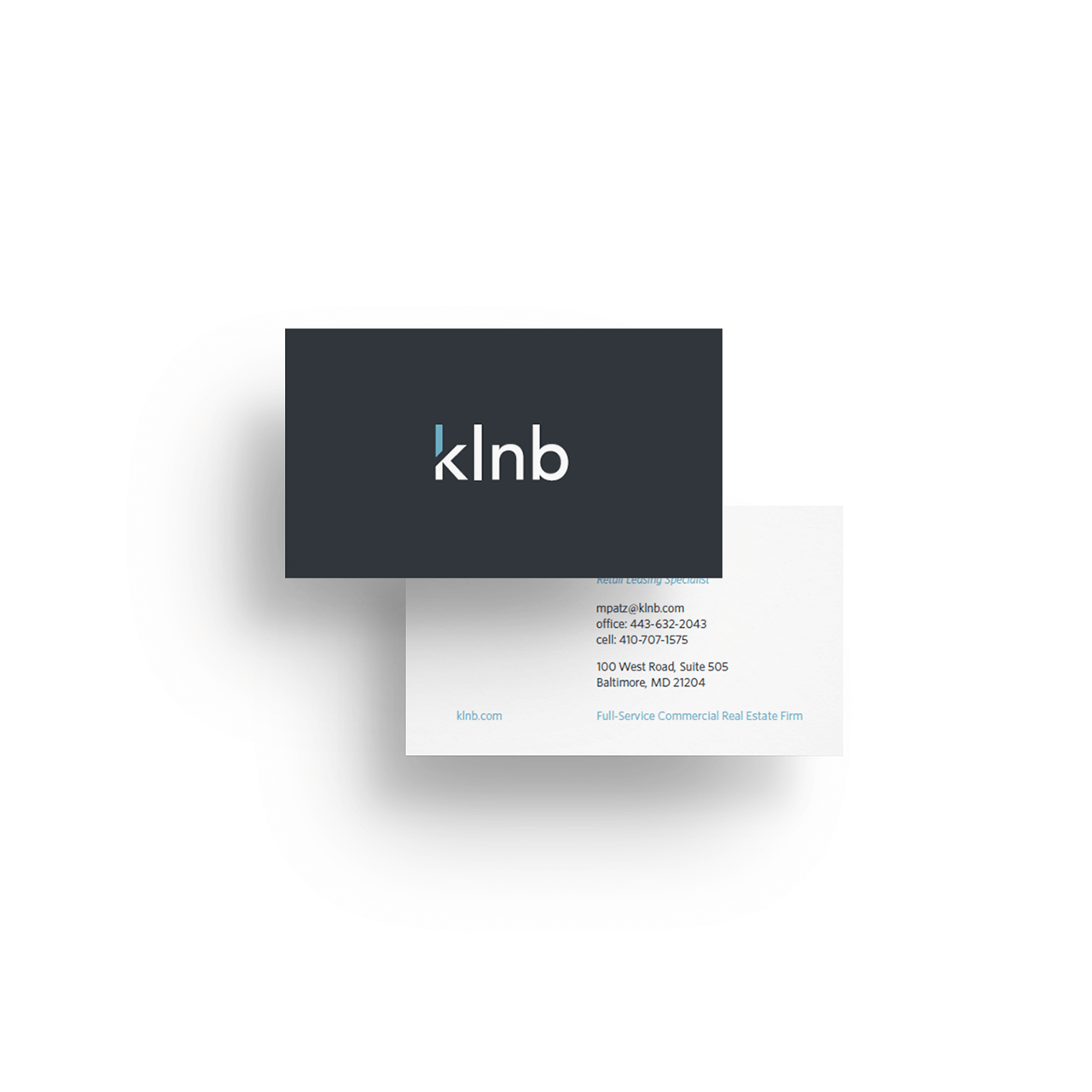 Updated Collateral
KLNB's updated print collateral features the stark contrast of charcoal black and white as a backdrop which enables KLNB's new steely blue brand color to shine, communicating strength and sophistication.
Let's Do Something Great.
Get in Touch.