Hi-Tech Fasteners is an ISO-certified, master-stocking distributor of electronic hardware, fasteners and components to customers around the world. They carry a diverse inventory from the best brands in the industry through distribution facilities in the United States and Canada. Customers trust HTF as a dependable partner with a complete understanding of prototyping, design process and first production runs.
Challenge
Modernize identity and website, plus craft meaningful, outbound messages for a well-established, multinational brand known for immediate availability of rare and hard-to-source inventory. Transition digital presence into modern, mobile and lead-generation/lead nurturing-optimized for future integration of CRM and online inventory management.
Strategy
Consider how existing name might truncate to create a more scalable, unique, global-friendly name and logo mark/brand. Leverage multinational status, bring to forefront; highlight immediate and responsive brand attributes. Develop intuitive UI/UX framework to funnel customers to forms; optimize paths to funnel for lead generation.
Results
Updated brand designed with long and short versions of company name; long-form name to dissipate in use over time. Updated brand identity and brand messages cement HTF's footing within the industry. Mobile-compliant and animation-based web presence depicts unique brand story while providing visitors the content they need/want; site receives five to ten inbound leads a day for specific product orders through organic SEO.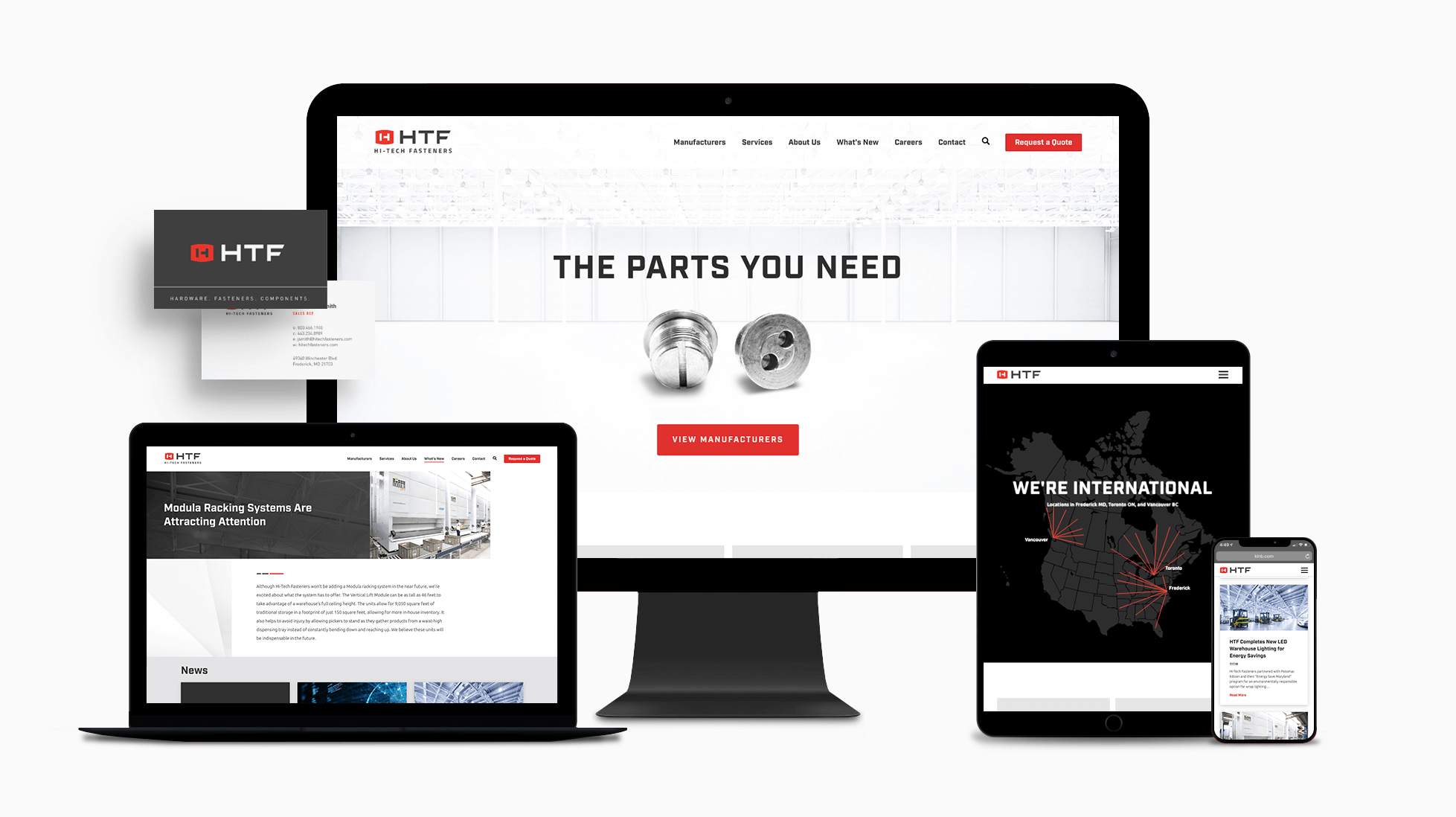 Mobile-Compliant Lead Generation
Animation-friendly, mobile-compliant lead-gen optimized and designed to get the point across immediately: HTF has the parts you need, wherever you are.
View Live Site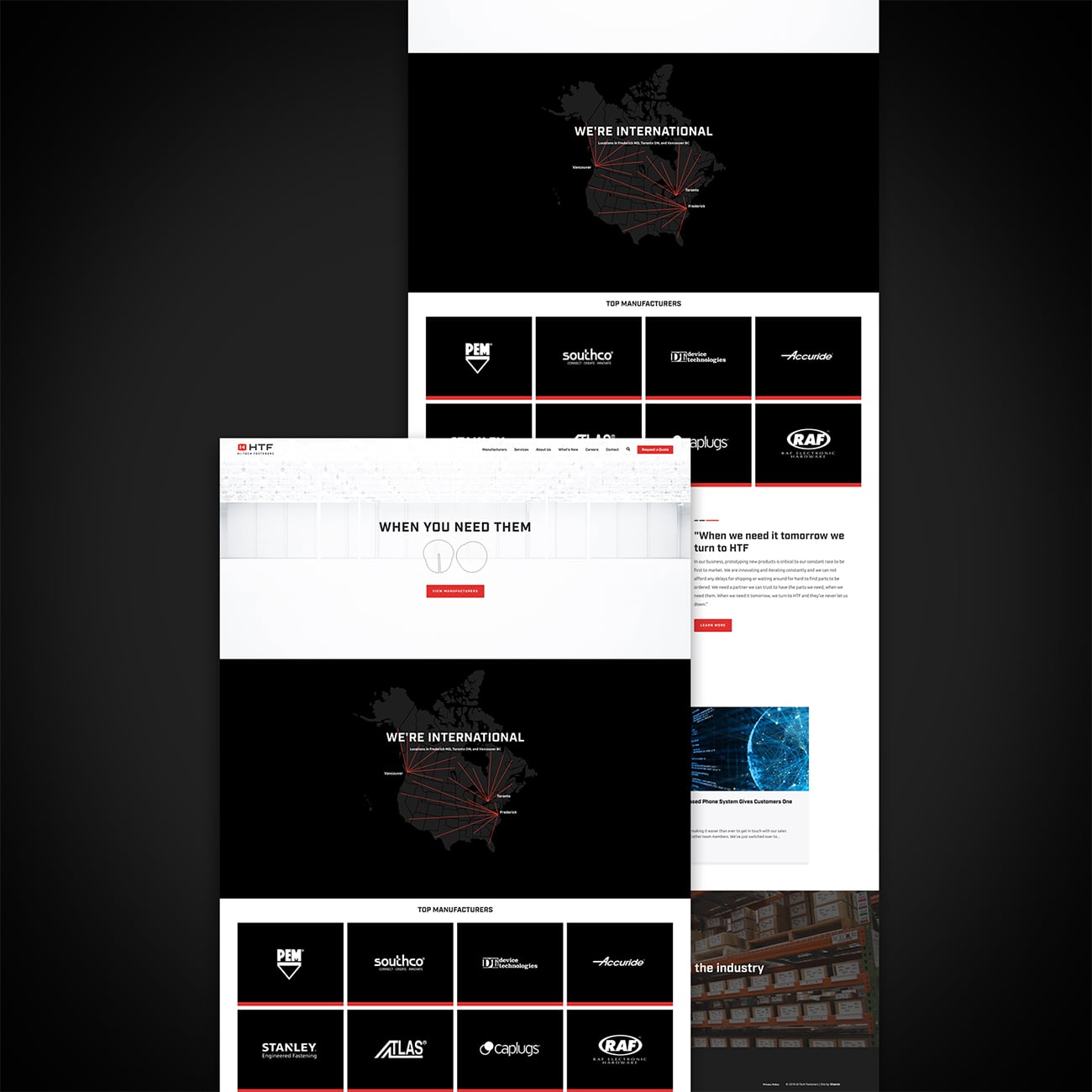 A Face to a Name
HTF customers know the company is driven by it's people. Relationships formed are deep and connected. We took the time to appropriately embody the people behind the product through use of good lighting, attire and friendly faces.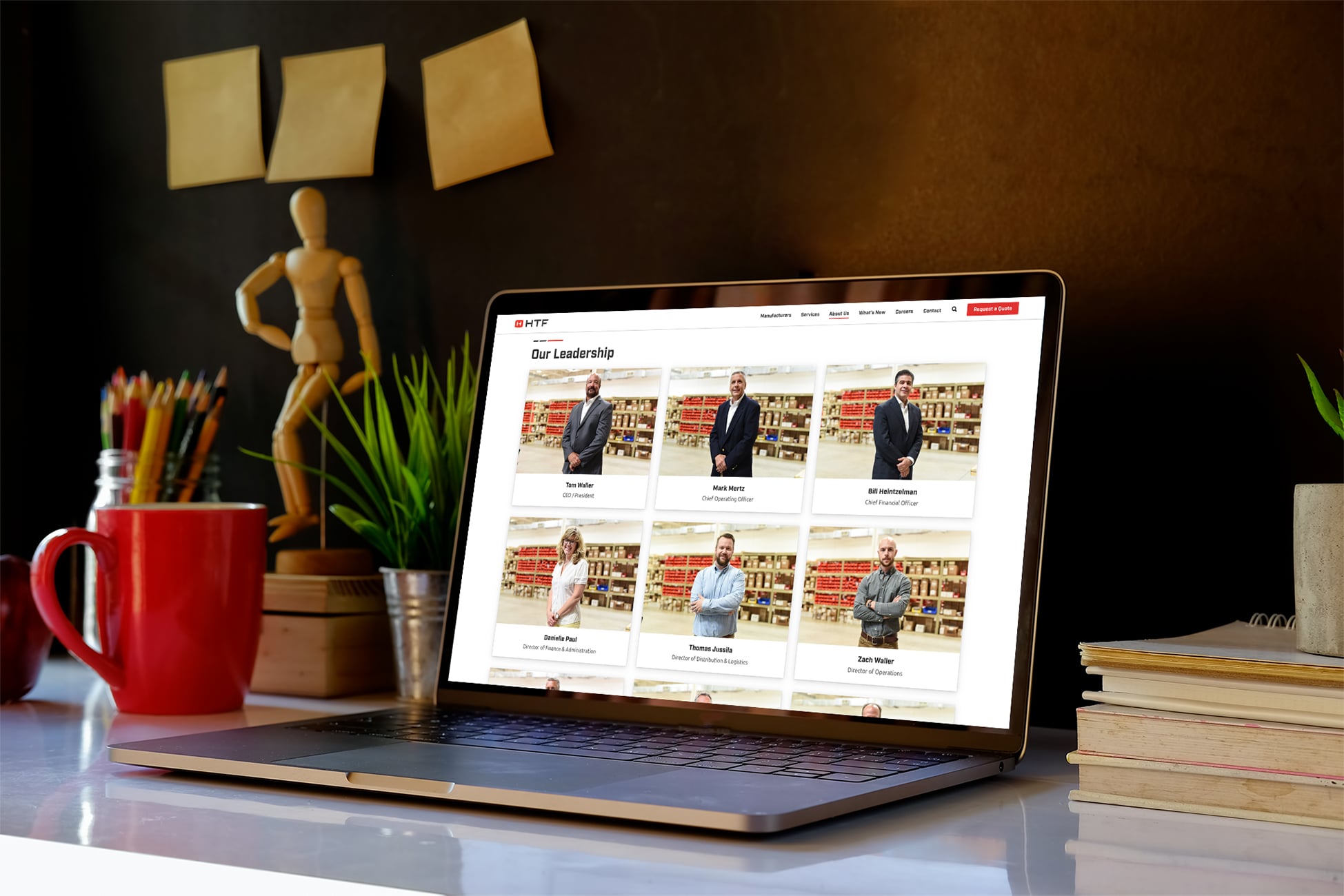 All About Adaptive
Many of HTF's customers are looking for what they need on-the-go, via mobile devices. The brand experience and lead generation funnel considers this through a seamless journey from mobile, tablet or desktop.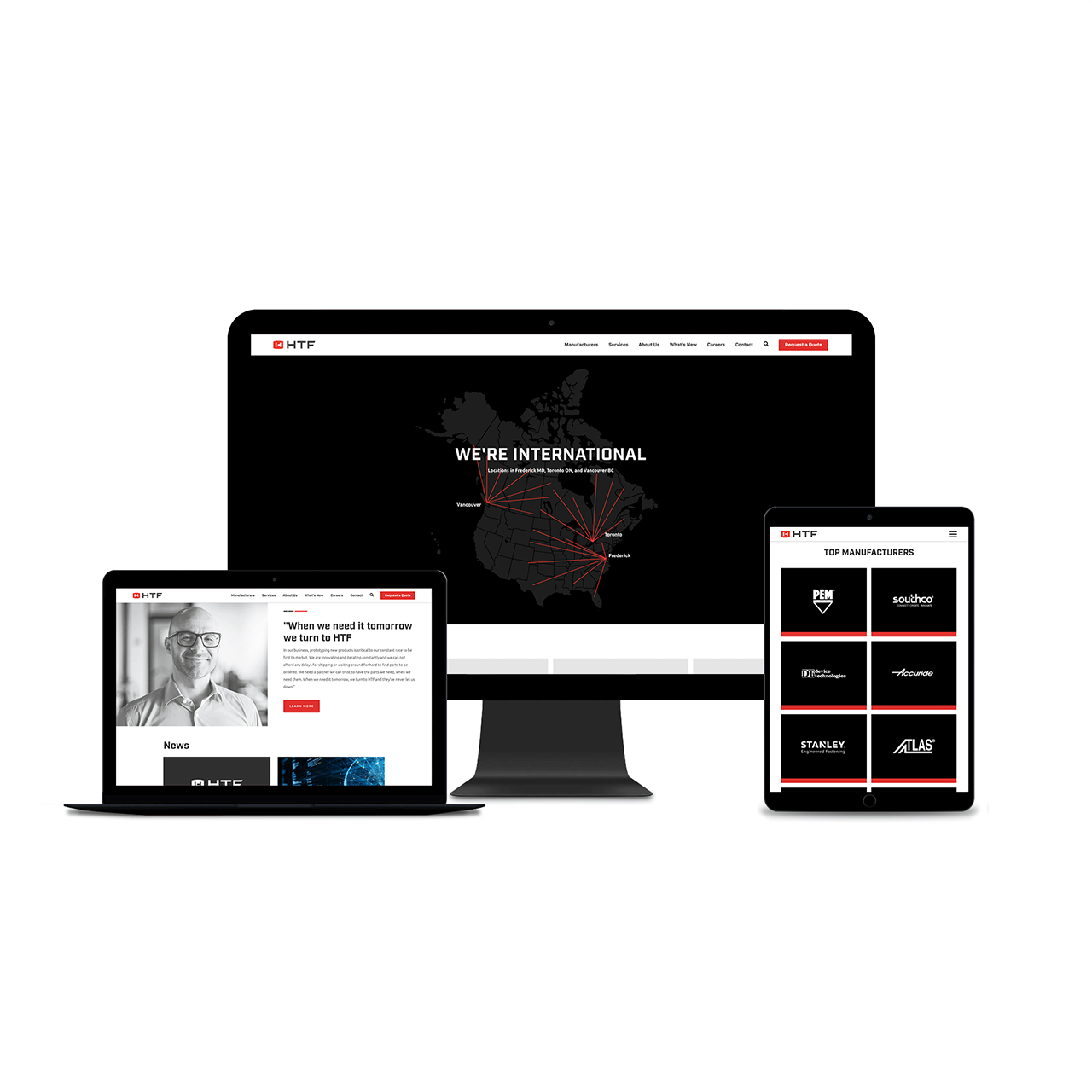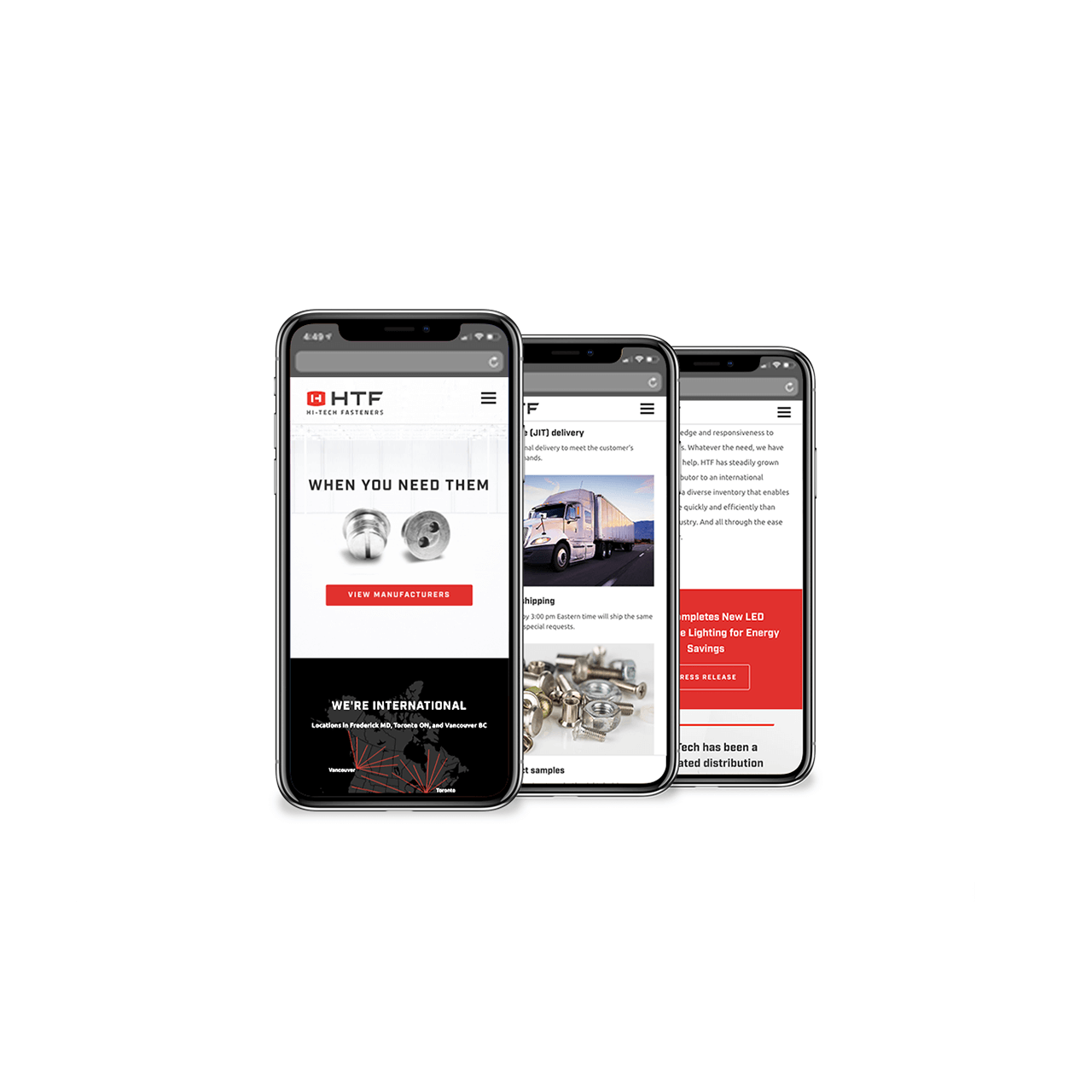 Mobile-First Web Design
A truly seamless experience from mobile to desktop, including animation and movement. One swipe down and the user receives an experience almost identical to that of the full-screen, desktop website.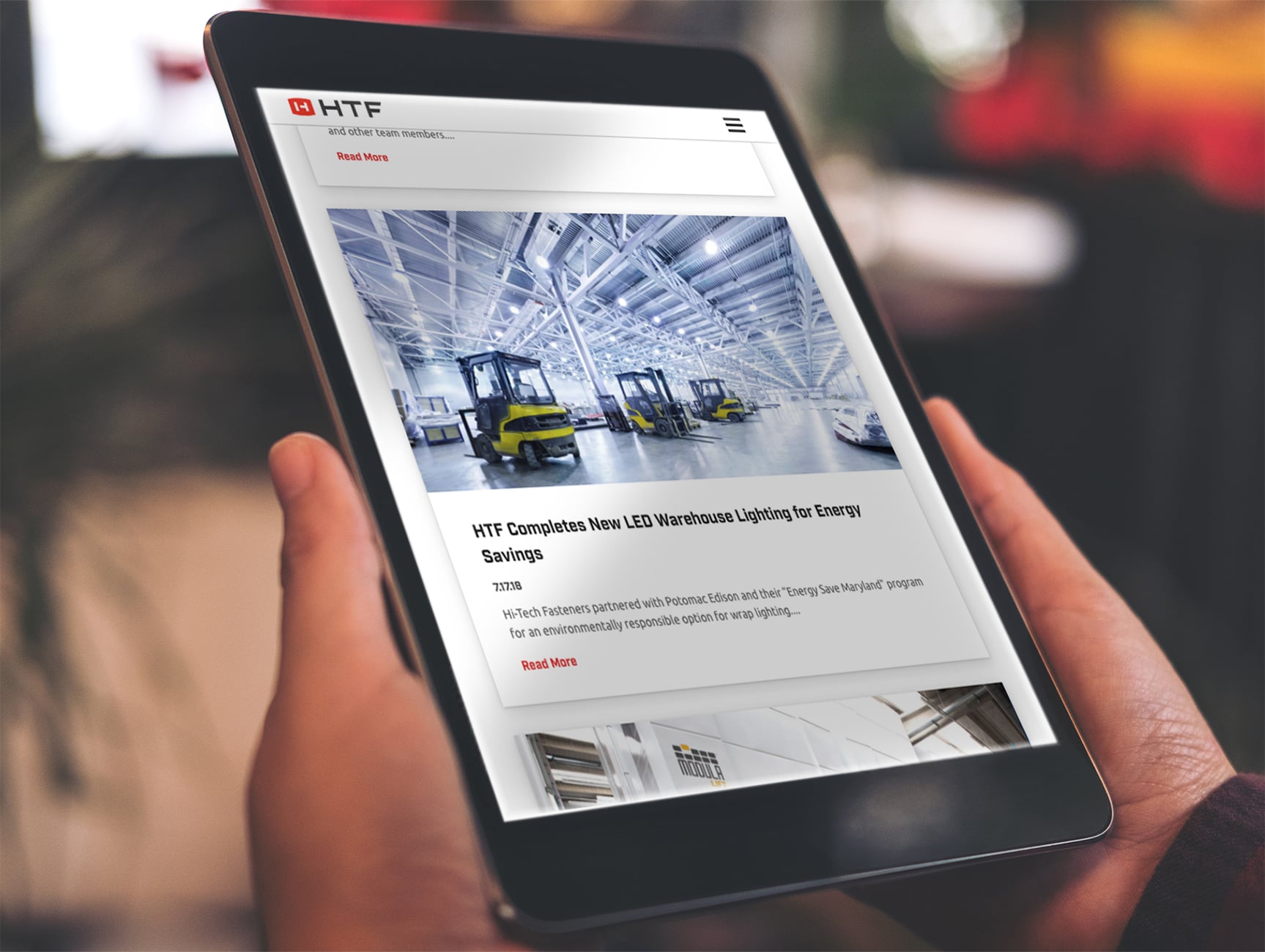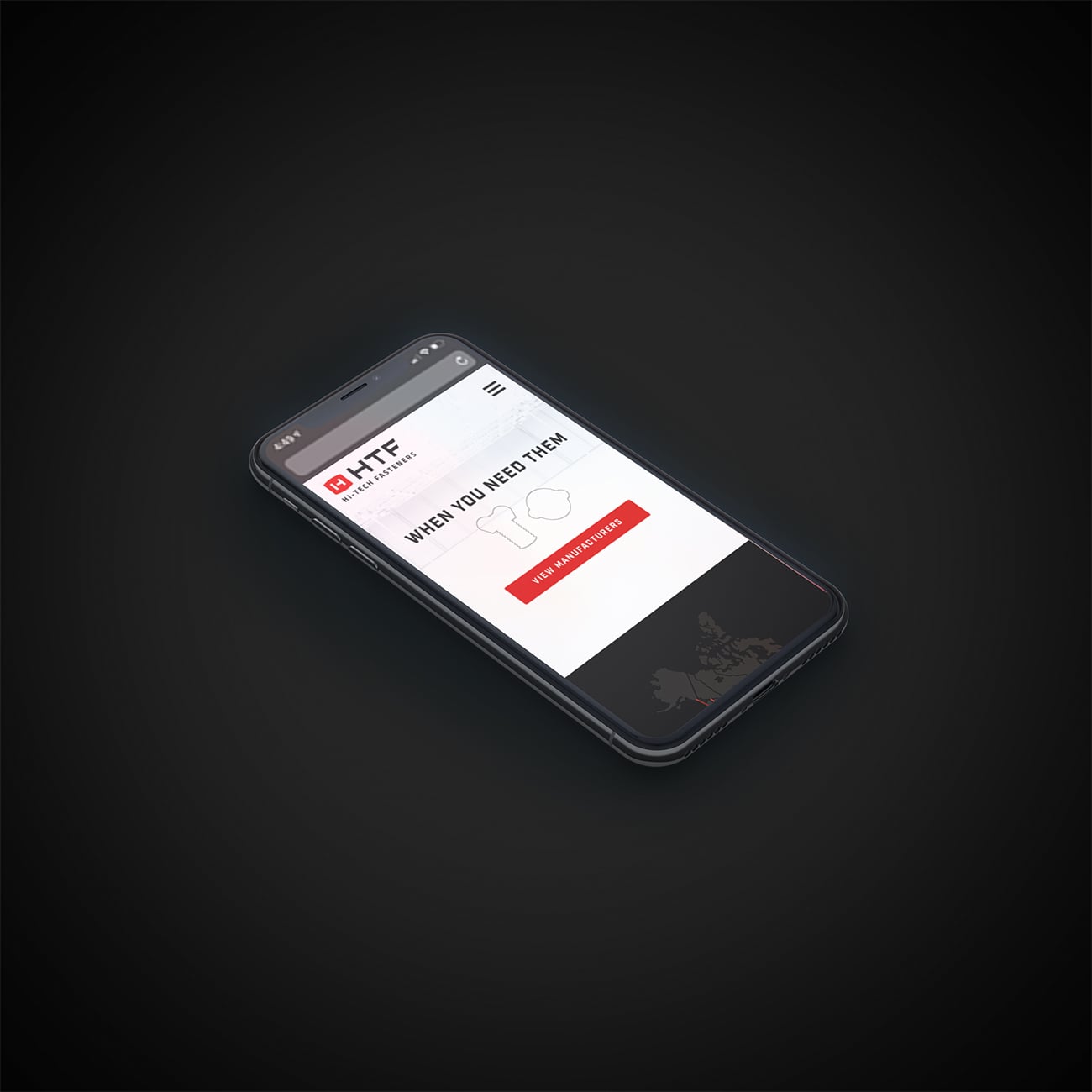 SEO Optimized for Lead Generation
Large calls-to-action grease the lead generation funnel, making use a breeze for busy eyes and quick tapping fingers trying to quickly identify and consume the content they are seeking.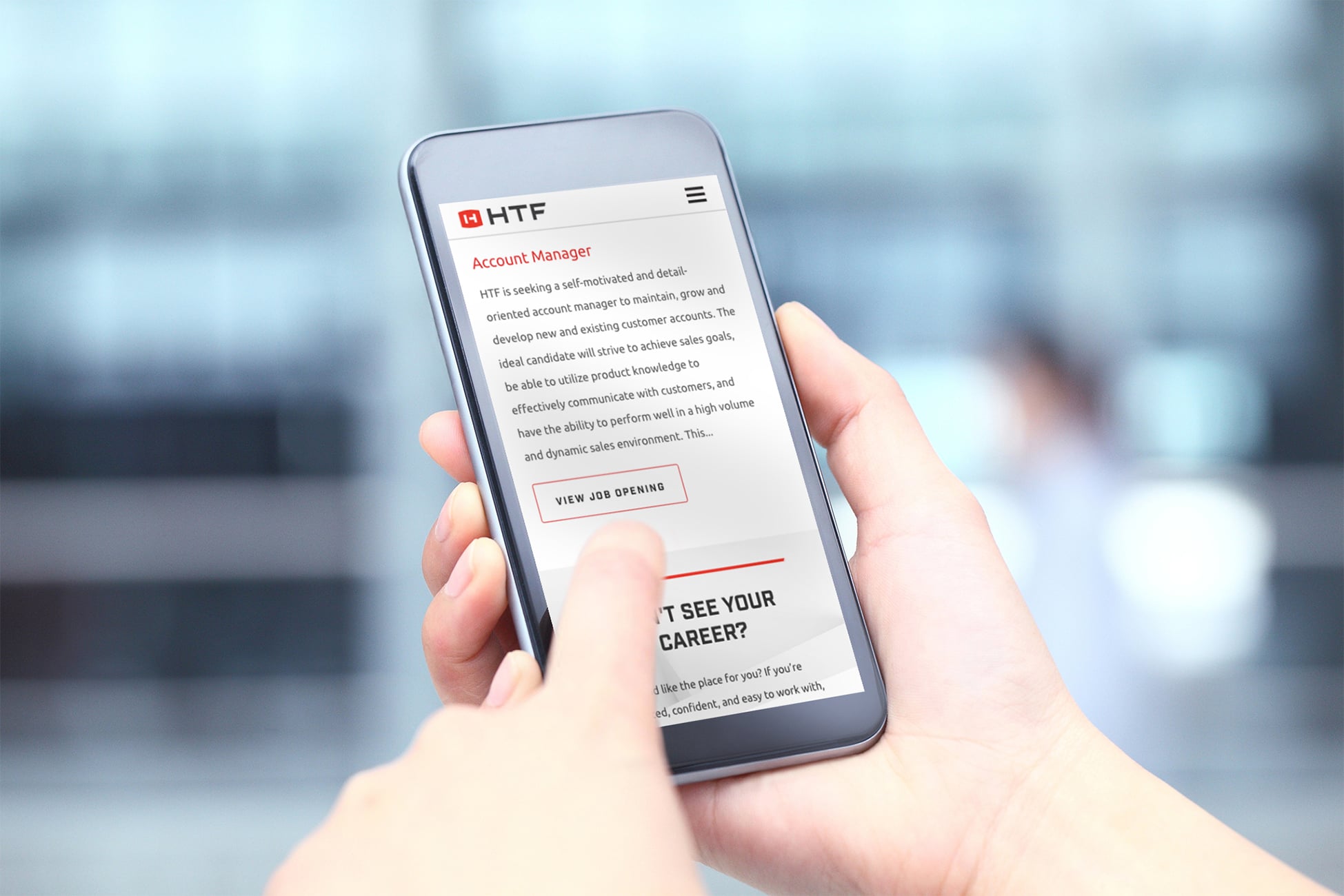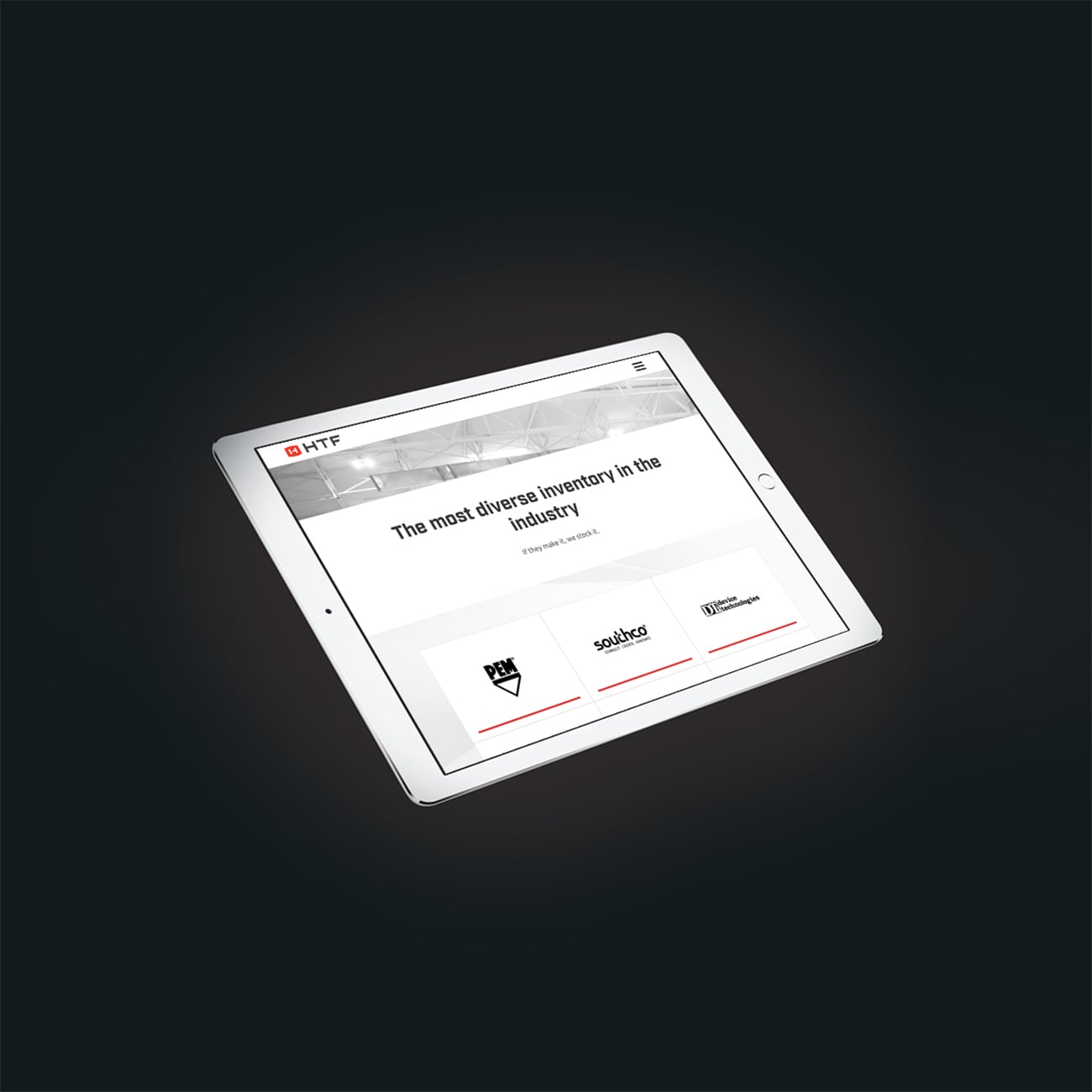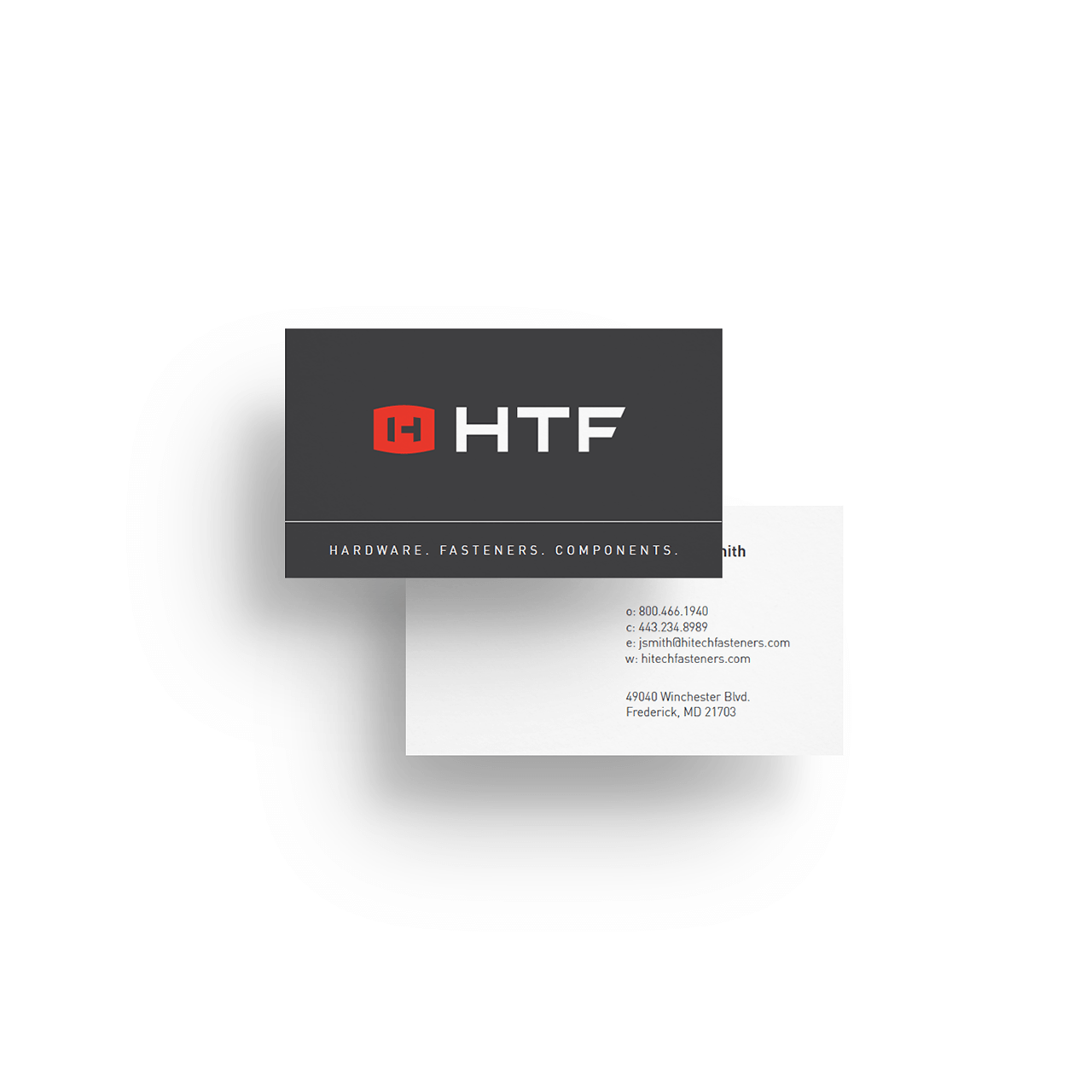 Brand Collateral
Matching brand collateral consisting of business cards, letterhead, envelopes and thank you cards drive home the brand as a tried-and-true source of the hardware that's typically harder to find and multiple weeks away from availability.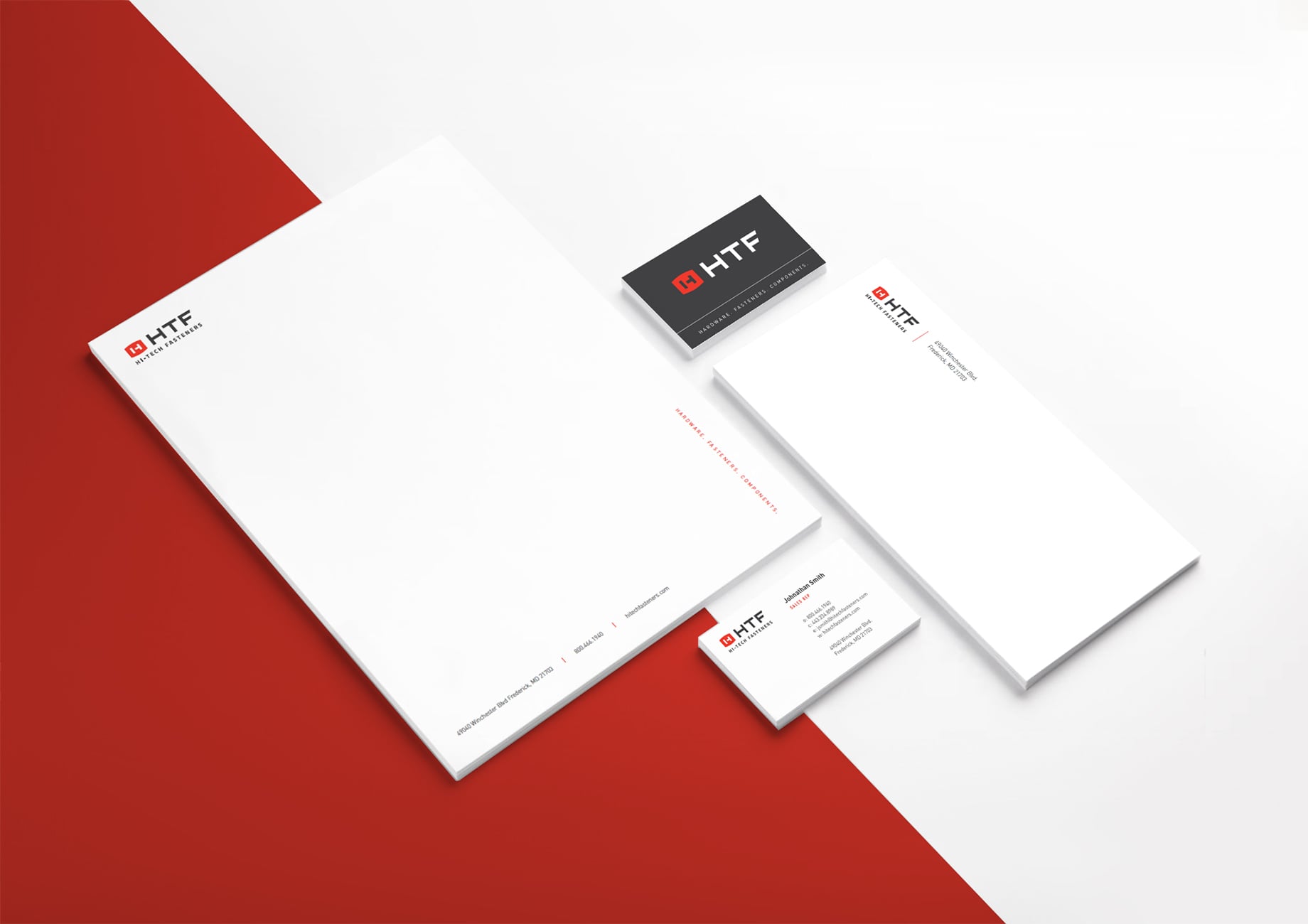 Let's Do Something Great.
Get in Touch.