Feldman, Fitzgerald & Choe is a board-certified, award-winning dental practice with dual specialties in prosthetics and periodontics, and a special focus on each patient's comfort and complete dental health. With an emphasis on using the most modern technologies to improve the patient experience and the quality of care received, patient's can choose to work exclusively with Fitzgerald & Choe for all of their needs.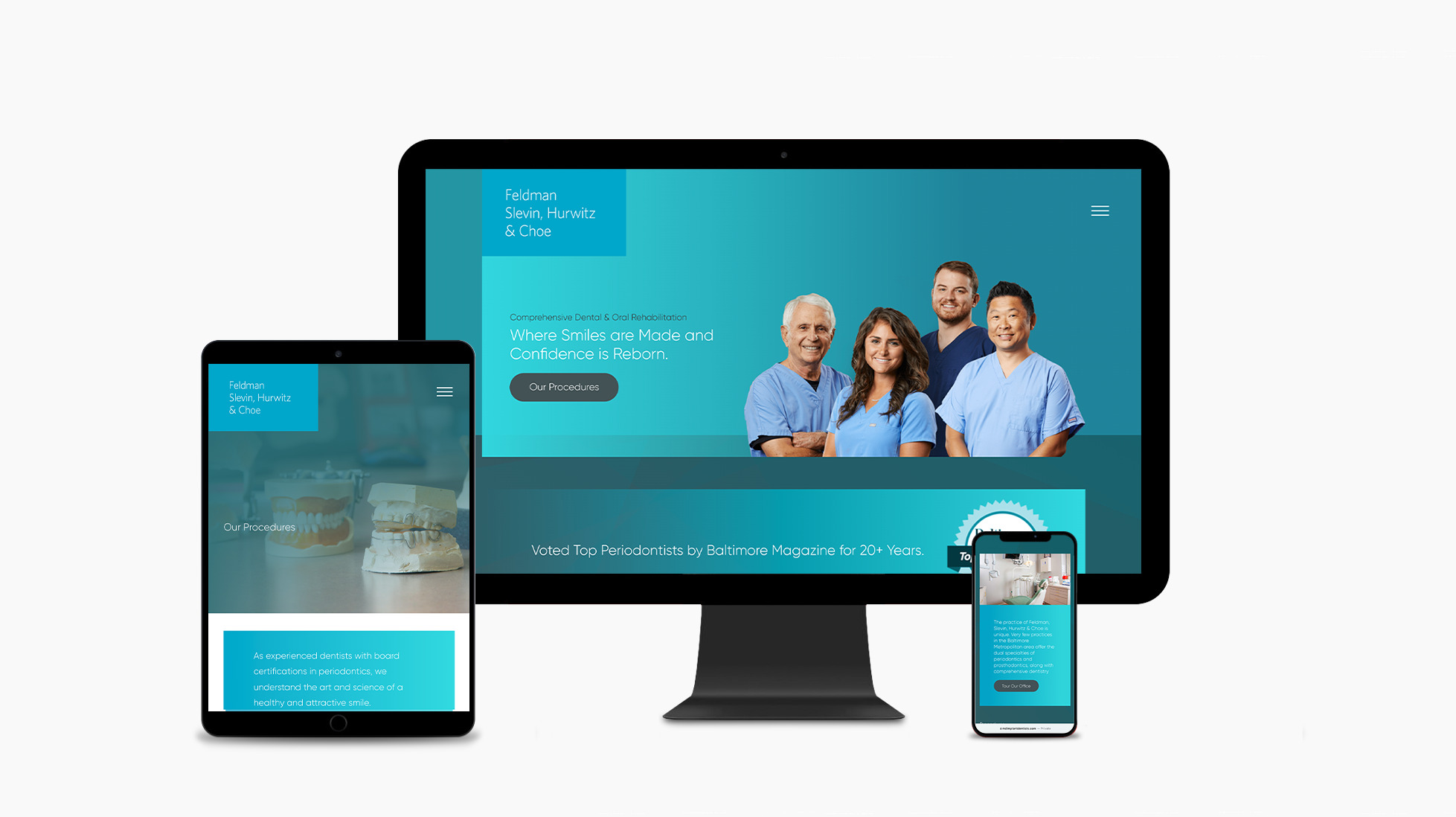 Contemporary & Upscale
The Feldman, Fitzgerald & Choe website depicts a contemporary, upscale and polished prosthetics and periodontics practice specializing in periodontal surgery and dental implants. Vitamin art directed the photoshoot for this project capturing imagery that embodies the doctors' good nature with an emphasis on the most modern dental technology.
View Live Site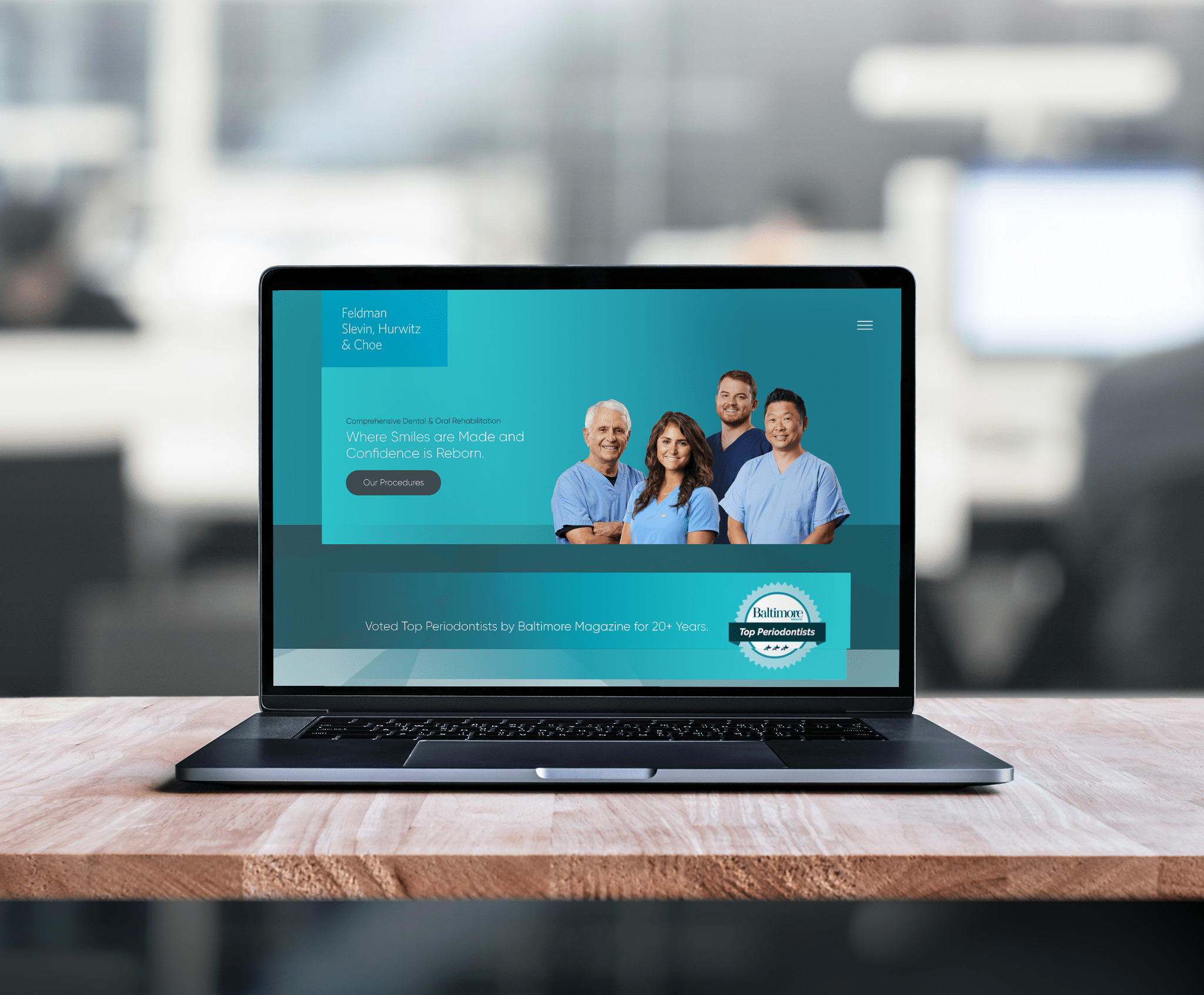 Quick to Navigate
The site is divided into clear, easy-to-view sections, making it quick and simple for patients to navigate, digest content and make an appointment. The warm, confident and direct messaging paired with stellar photography results in a clear picture of who the doctors are and what the practice feels like upon visit.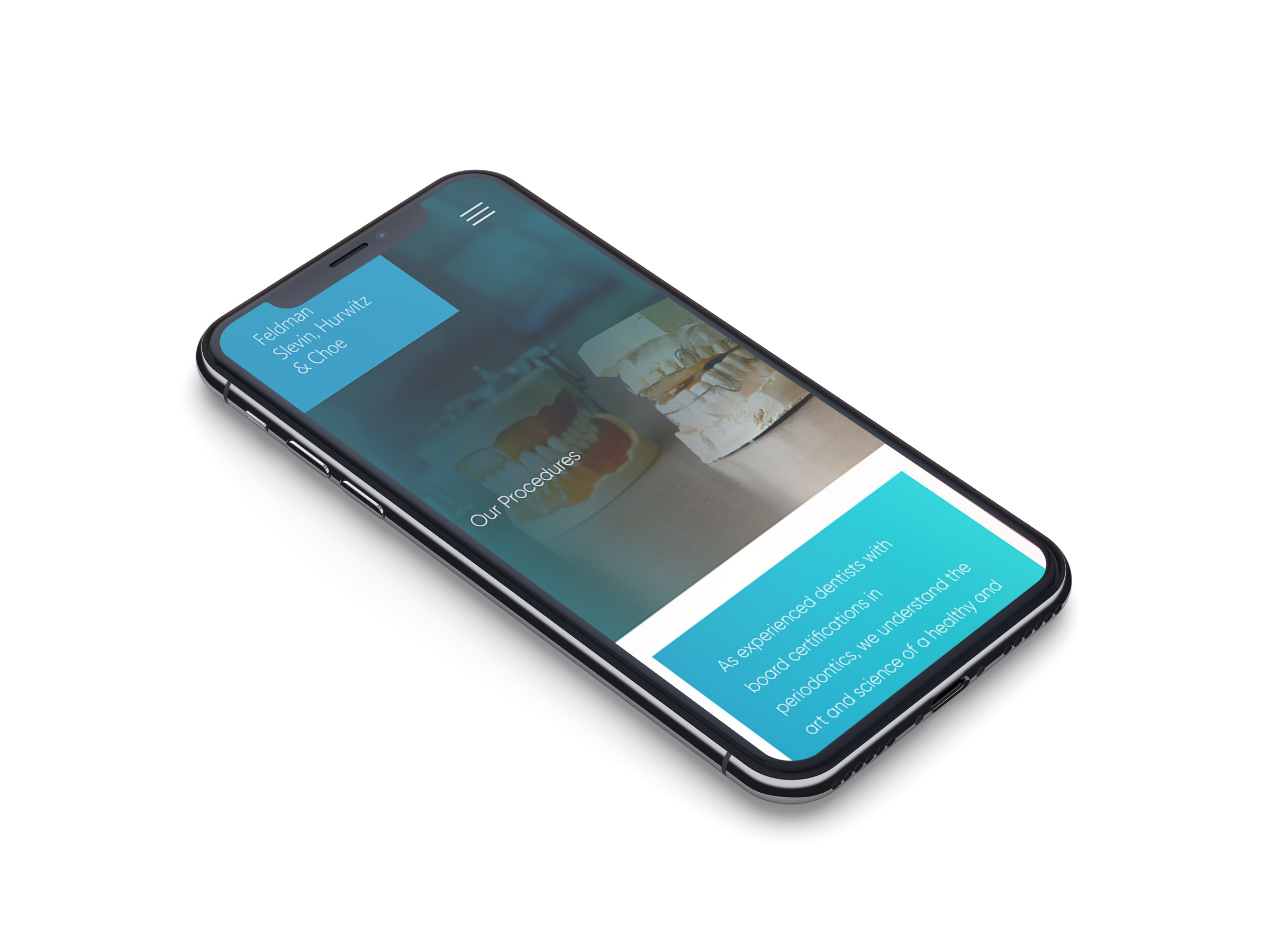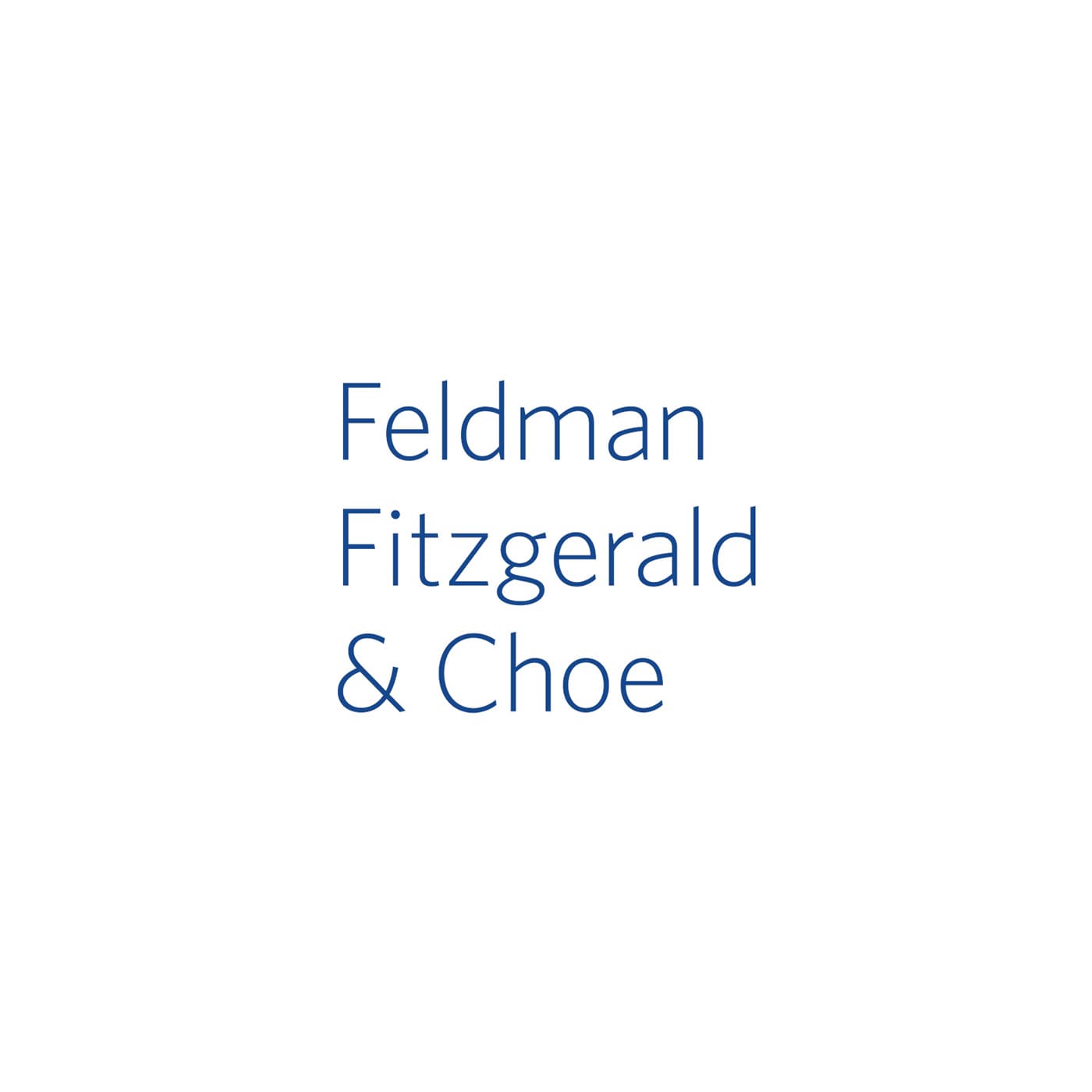 Friendly & Approachable
The brand identity was  exudes a friendly, approachable feel. The large, modern typeface was chosen to reinforce legibility. A type-only approach was taken in preparation for imminent partner transitions where names might need to be easy changed out.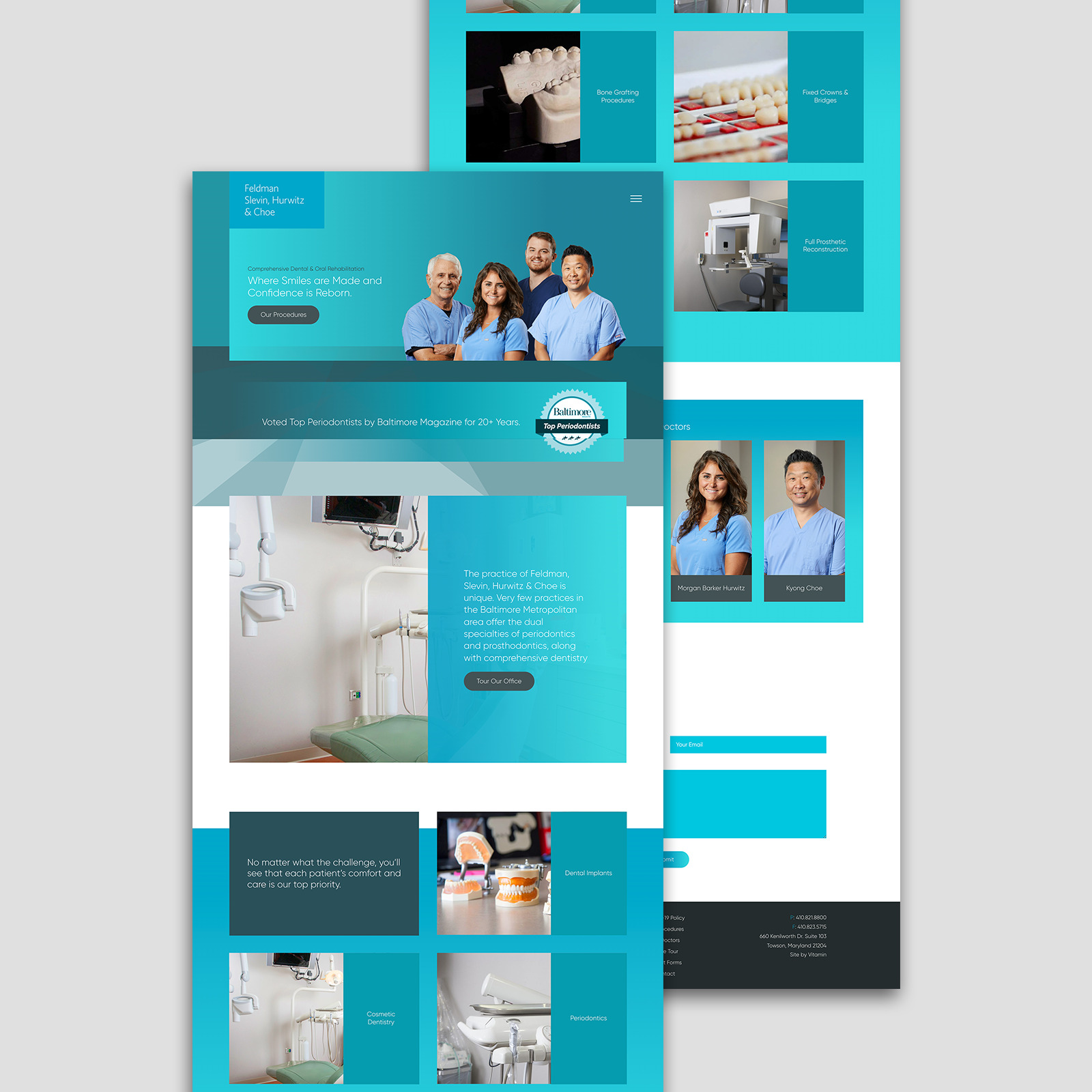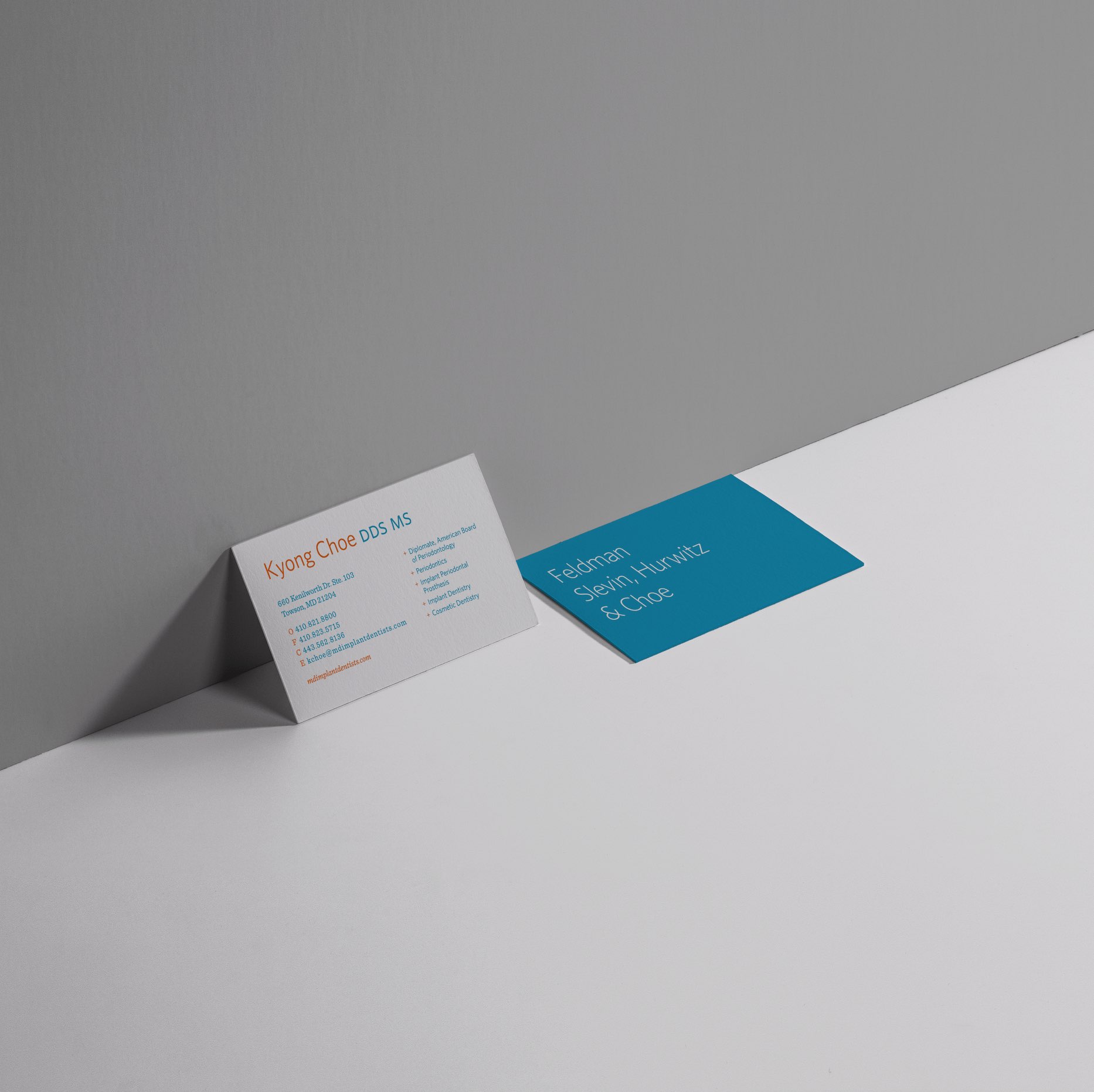 Let's Do Something Great.
Get in Touch.