Founded in 2008, Charm City Screen Print delivers the highest quality custom screen printed apparel and embroidered accessories to the Mid-Atlantic and beyond. The team's commitment to quality is reflected in their industry-leading equipment from M&R utilizing the latest inks from Wilflex including top-of-the-line, multi-headed Tajima embroidery machines capable of producing hundreds of items a day.
CHALLENGE
Charm City Screen Print carries 44,000+ SKUs in stock apparel. This inventory requires sophisticated organization that enables employees and customers quick and easy access. Previously, data import took an average of 30 days. The brand itself needed positioning and alignment. The website needed to be updated and streamlined to carry both the brand story and the depth of product with ease and clarity.
STRATEGY
Vitamin developed a web-enabled. database-driven inventory management system designed to optimize import and management/marketing of product after import. There was also the task of updating the website's user experience through smoother and more logical functionality. In addition, Vitamin's dev team remapped the entire application. From a design perspective, the new site tells the brand story in a more cohesive and clear point of view.
RESULTS
The data import that previously took up to a month to complete now takes two days with incremental imports being completed in just hours. Achieving this optimization not only enhances company efficiency, but it translates to the customer by ensuring that Charm City Screen Print's catalog is always up to date and visible to the public.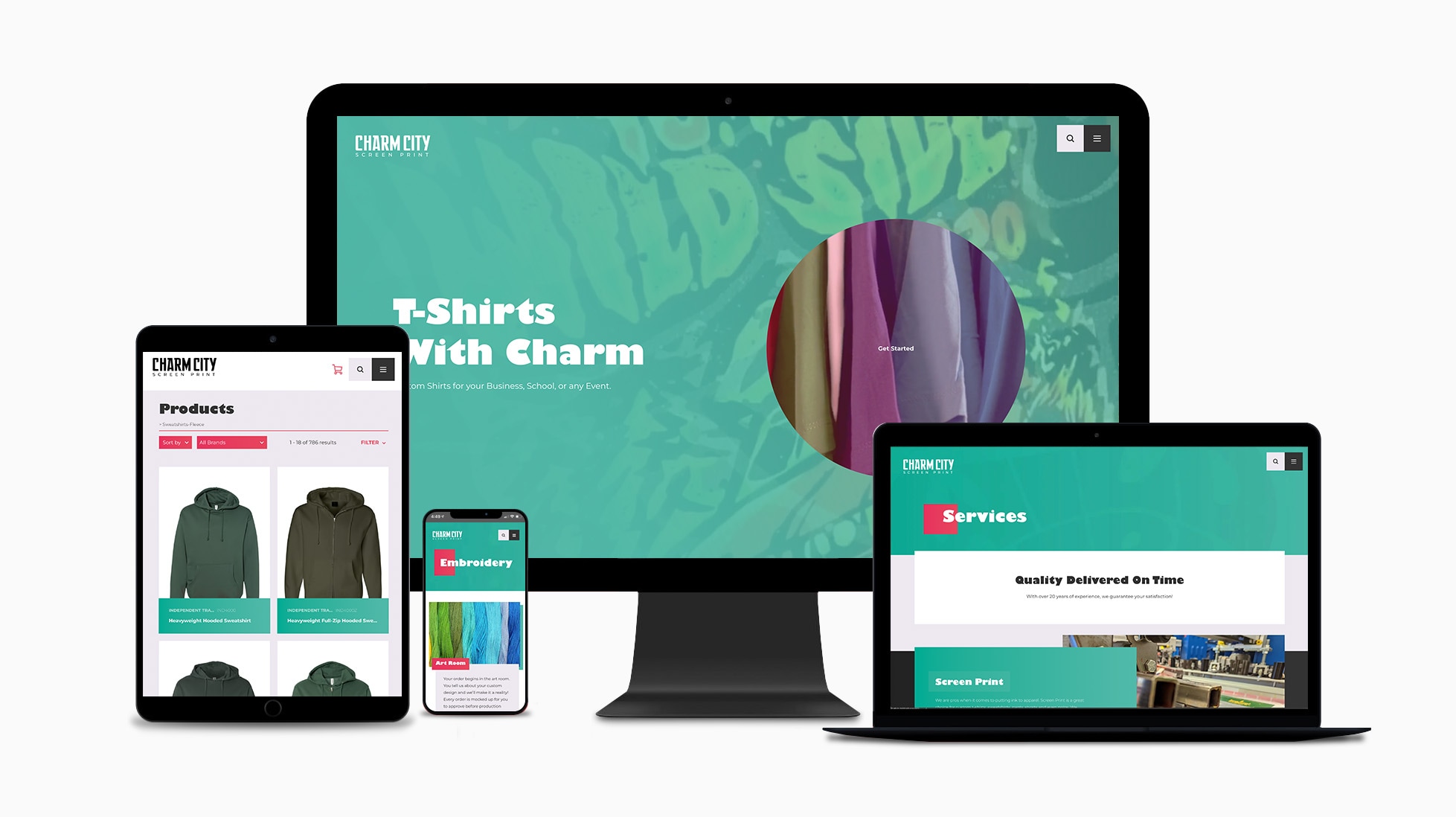 Faster, Better, Smarter.
The new Charm City Screen Print website solves three issues simultaneously. It provides a platform for consistent branding and marketing, simplifies how customers receive a quote, and uses best practices to enhance functionality and scalability for product import and ecommerce. Hours of research and testing also resulted in a long-term solution for importing indexing and displaying the countless options for apparel stock.
View Live Site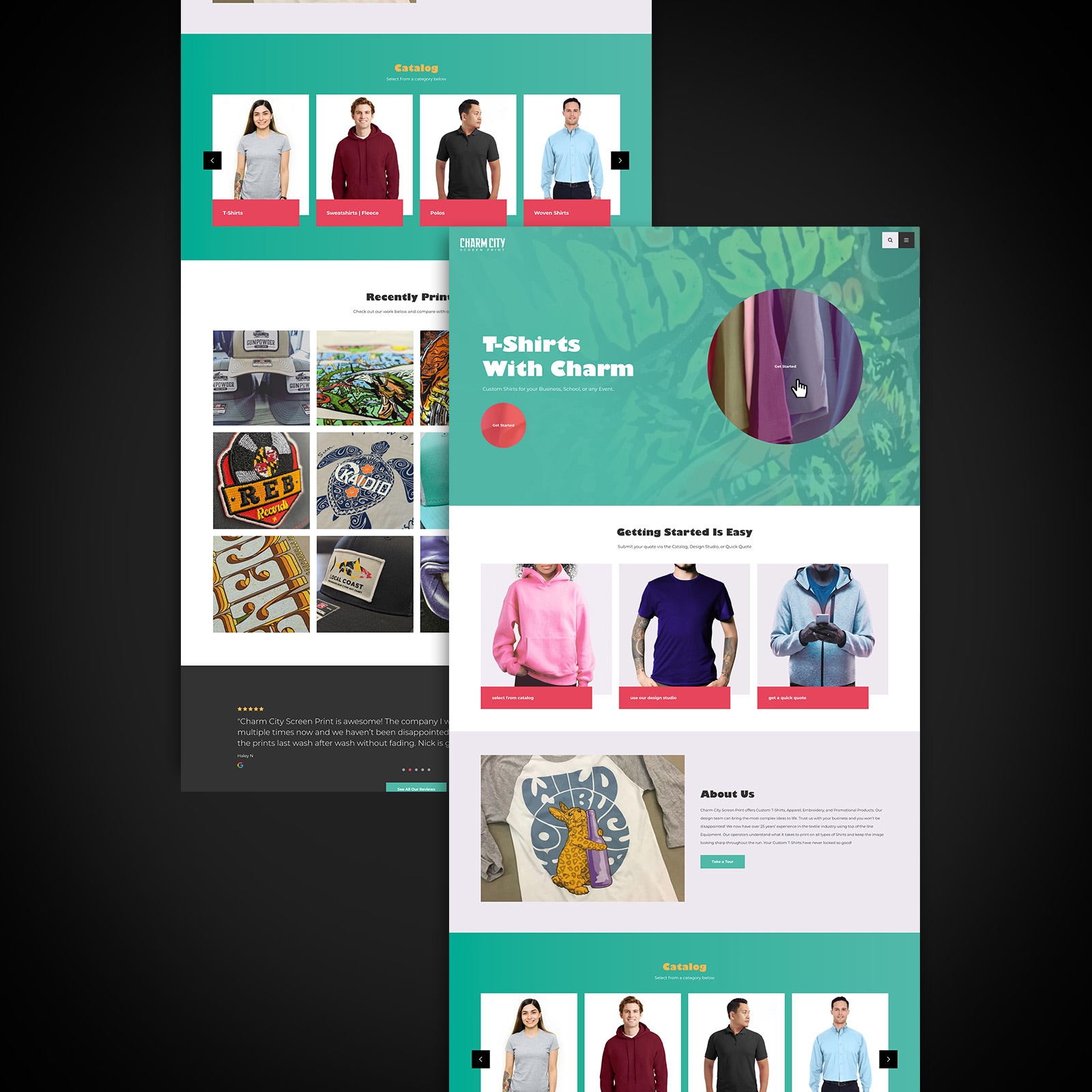 Host with The Most:
Managing an online catalog of over 44,000 products is no small feat. With scalability, SEO and ease of data management in mind,  Vitamin separated the image database leveraging Cloudflare as the image host. This allows for the simple purchase of additional storage to coincide with company growth while also greasing the runway for faster data imports.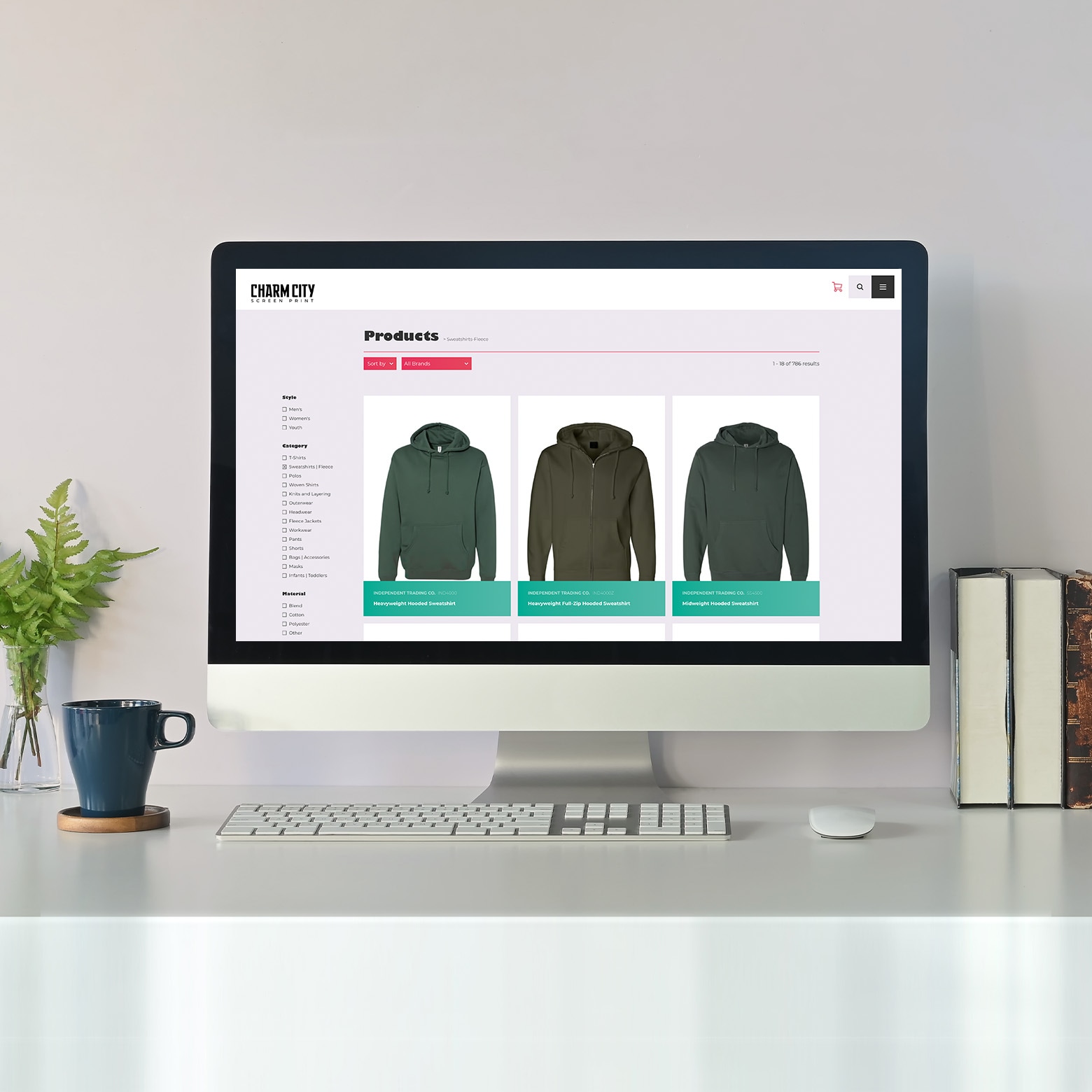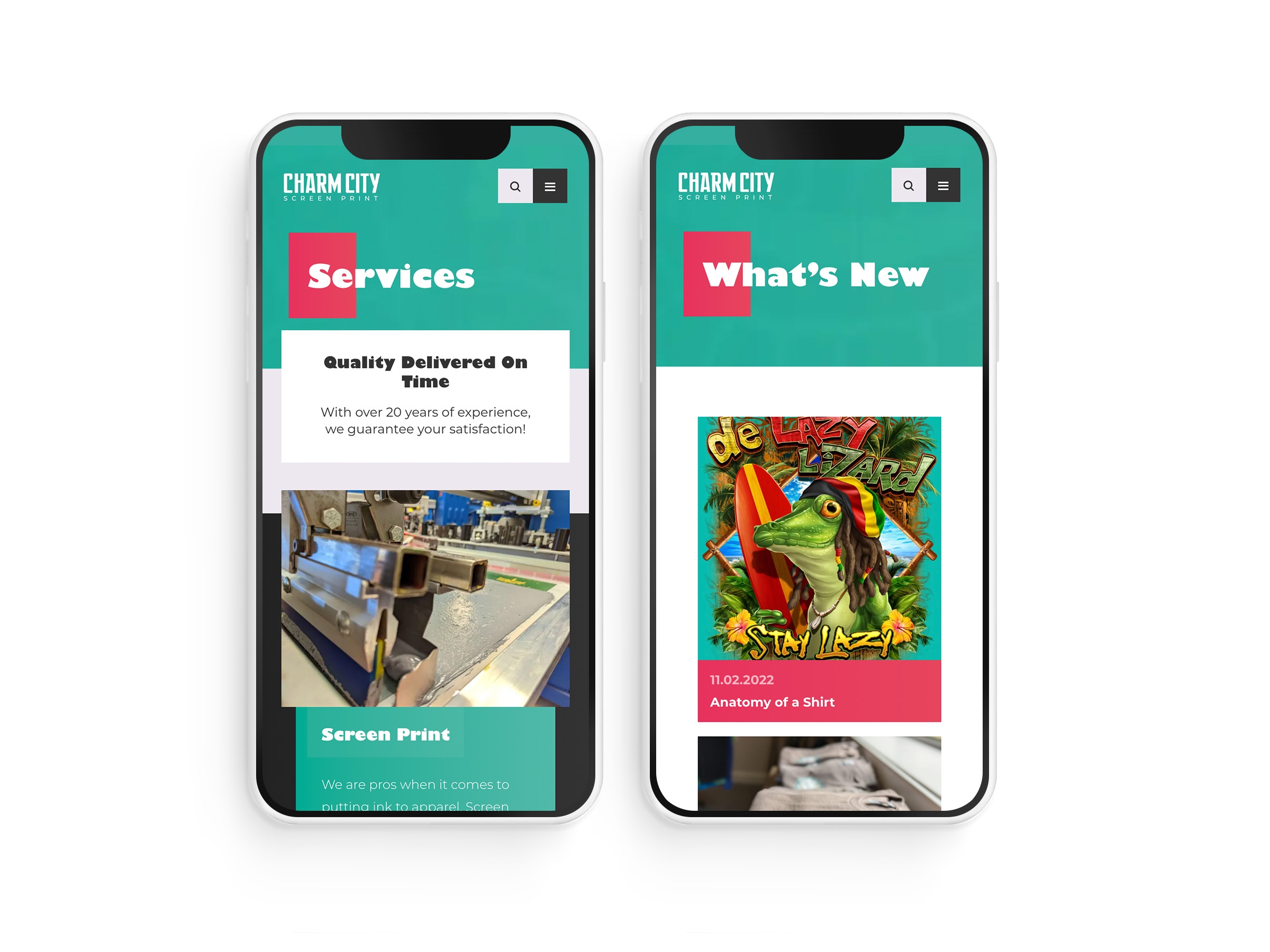 And I Quote:
Charm City Screen Print uses a quote system for their B2C transactions rather than direct e-commerce. Vitamin integrated receiving quotes into the checkout process, making it easier for customers to add items to their cart and start the design for their custom clothing and accessories.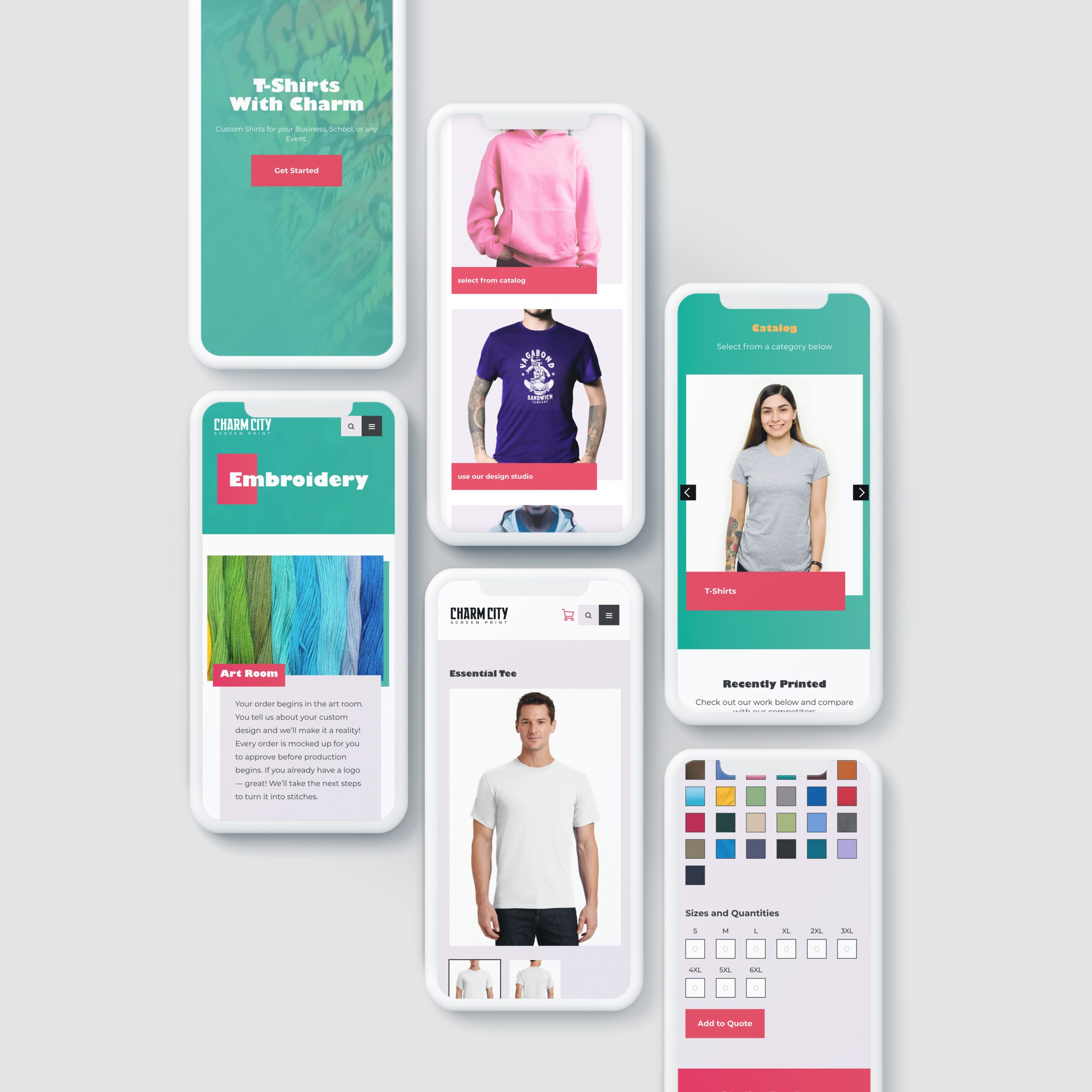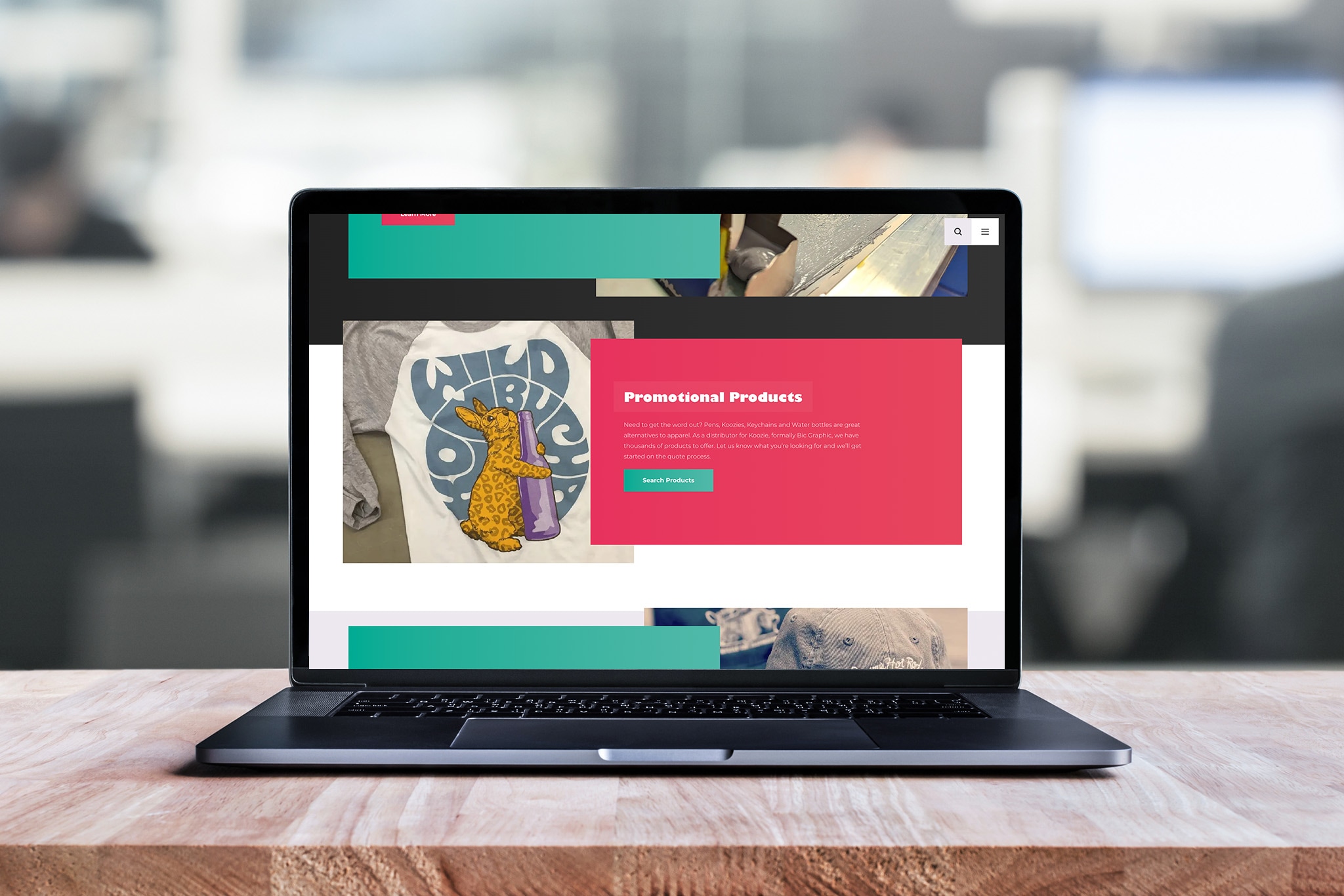 Let's Do Something Great.
Get in Touch.