With over $17 billion in assets, WesBanco operates 236 financial centers across Indiana, Kentucky, Maryland, Ohio, Pennsylvania, and West Virginia. In addition, they operate an insurance agency, WesBanco Insurance Services, Inc., and a full service broker/dealer, WesBanco Securities, Inc.
Challenge
Over their 150 year history, WesBanco has grown steadily throughout West Virginia, Indiana, Kentucky, Ohio, and Pennsylvania. In late 2019 the bank expanded into the Mid-Atlantic through their acquisition of Maryland-based Old Line Bank. This significant milestone was an opportunity to introduce the brand to a new geography and a substantial book of commercial banking clientele while driving leads to grow the bank's B2B client portfolio. WesBanco chose Vitamin to rearchitect their website to better reflect the capability, stability, and strength of the brand to a new audience while illustrating the full spectrum of products and services that are available to both retail and commercial customers.
Strategy
WesBanco needed to appeal to both an established and younger, tech-savvy audience, simultaneously. Goals for the new website included immediately presenting the brand as digitally forward, yet stable, trustworthy, and reliable. Vitamin created a modern, sleek interface that is equally immersive on both desktop and mobile platforms alike. The navigation quickly, clearly delineates vast product offerings to enable users to self-identify and explore the products and services they're looking for. Our content strategy enables a progressive profiling of each user in order to serve content relevant to their specific needs. Pathways drive to form conversions, creating an effective and seamless leads funnel.
Results
Vitamin completely restructured WesBanco's content architecture to be more reflective of the mindsets of a varied customer base. The website drives thousands of online application initiations and hundreds of leads every month. The new navigation centers around clear categorization of Personal, Mortgage, Business, Investment, and Insurance products and services and persistent access to a branch locator and online banking tools. The new Education & Insights section is a centralized repository for financial literacy content which is critical to providing value and developing trust with a younger demographic. Related content modules enable cross-selling and promotions to be seamlessly featured throughout.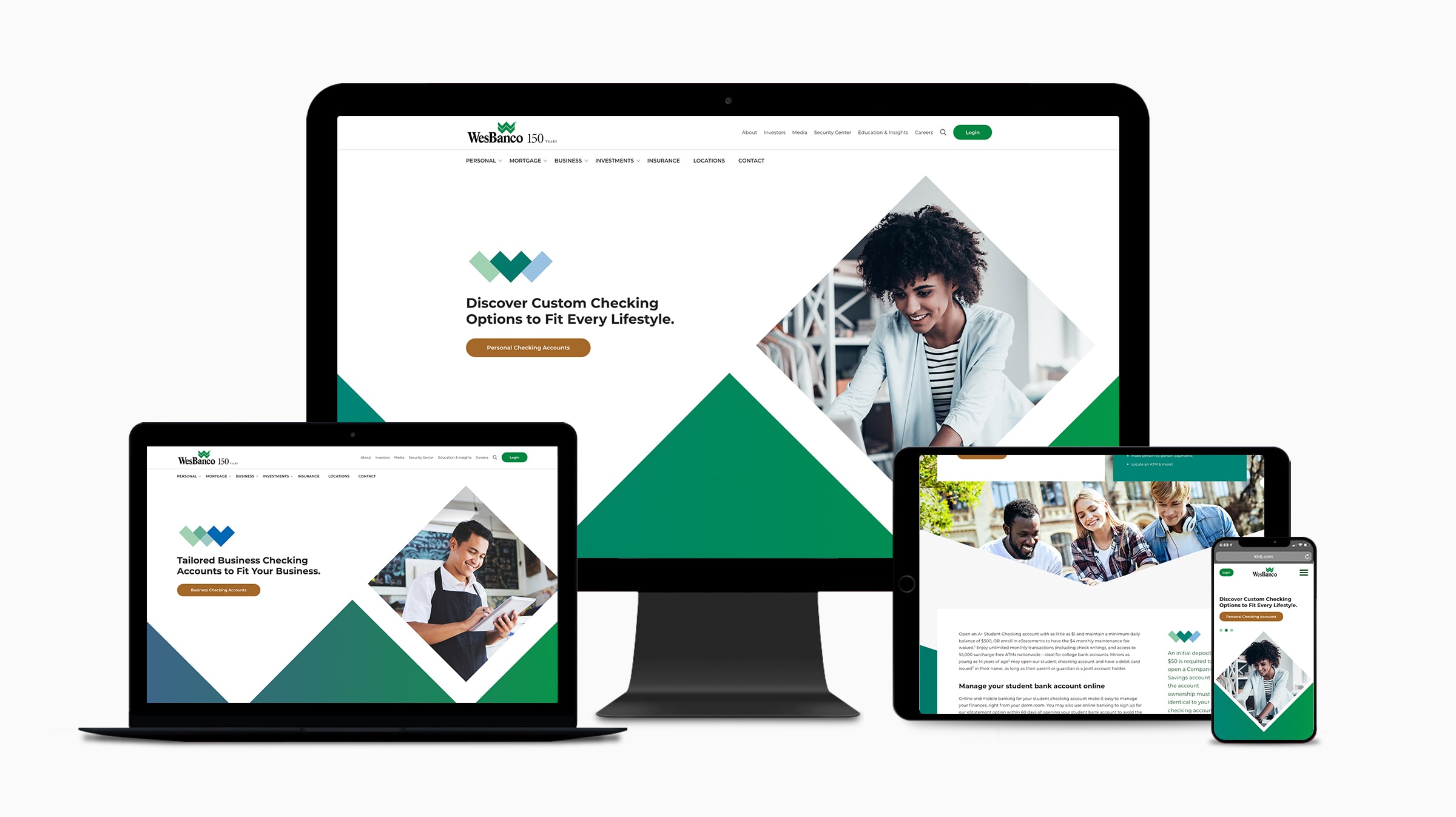 A Truly Branded Experience
Throughout the website we have found subtle ways to reinforce the WesBanco brand to bring it to life for a new audience. The angles of their "W" logomark envelop the content and animate to reveal and draw attention to key components as you scroll. Slight variations in their brand color palette are used to distinguish between key sections of the site. The voice of the site is customer centric, friendly, and the clarity of navigation gives customers a sense of what it's like engage with the brand.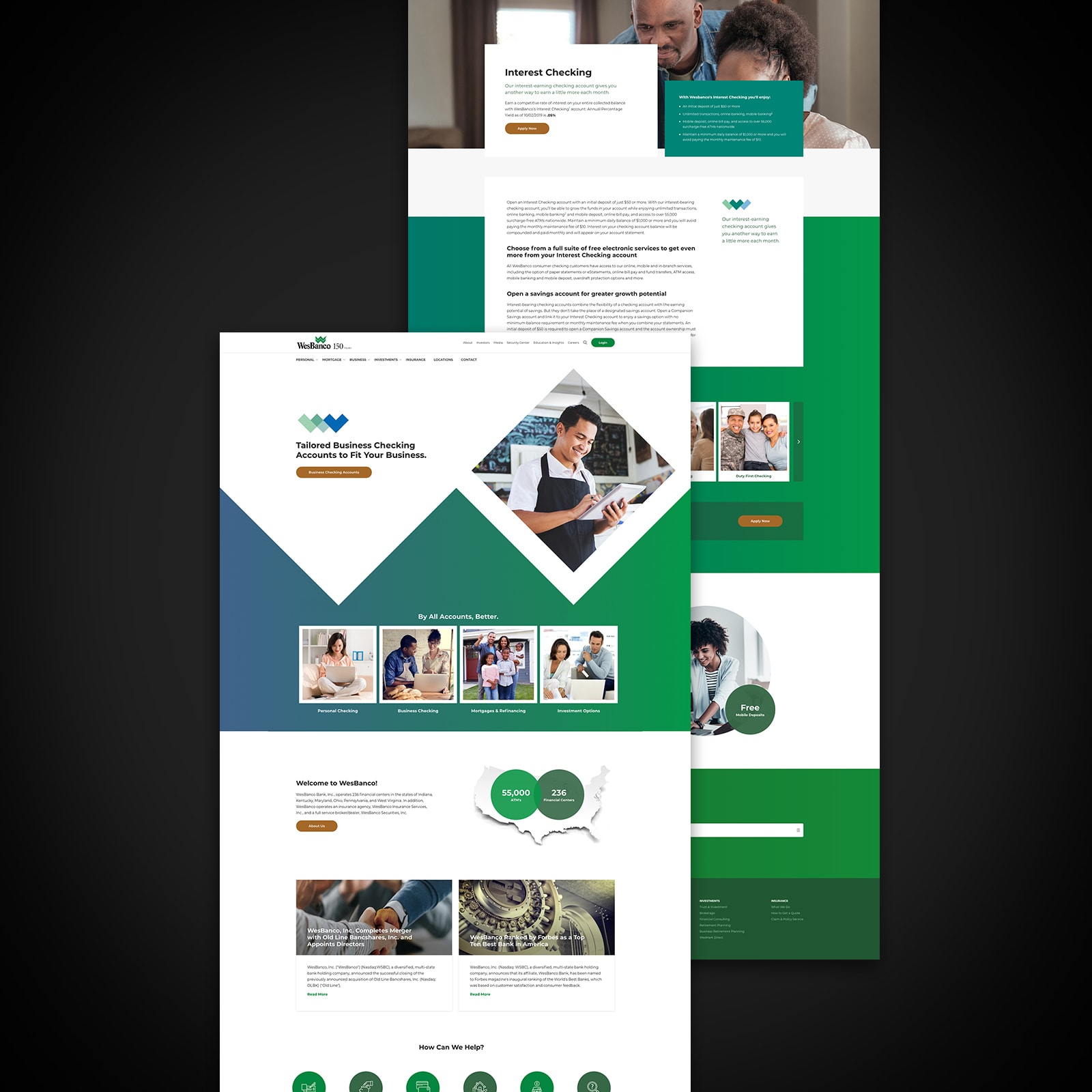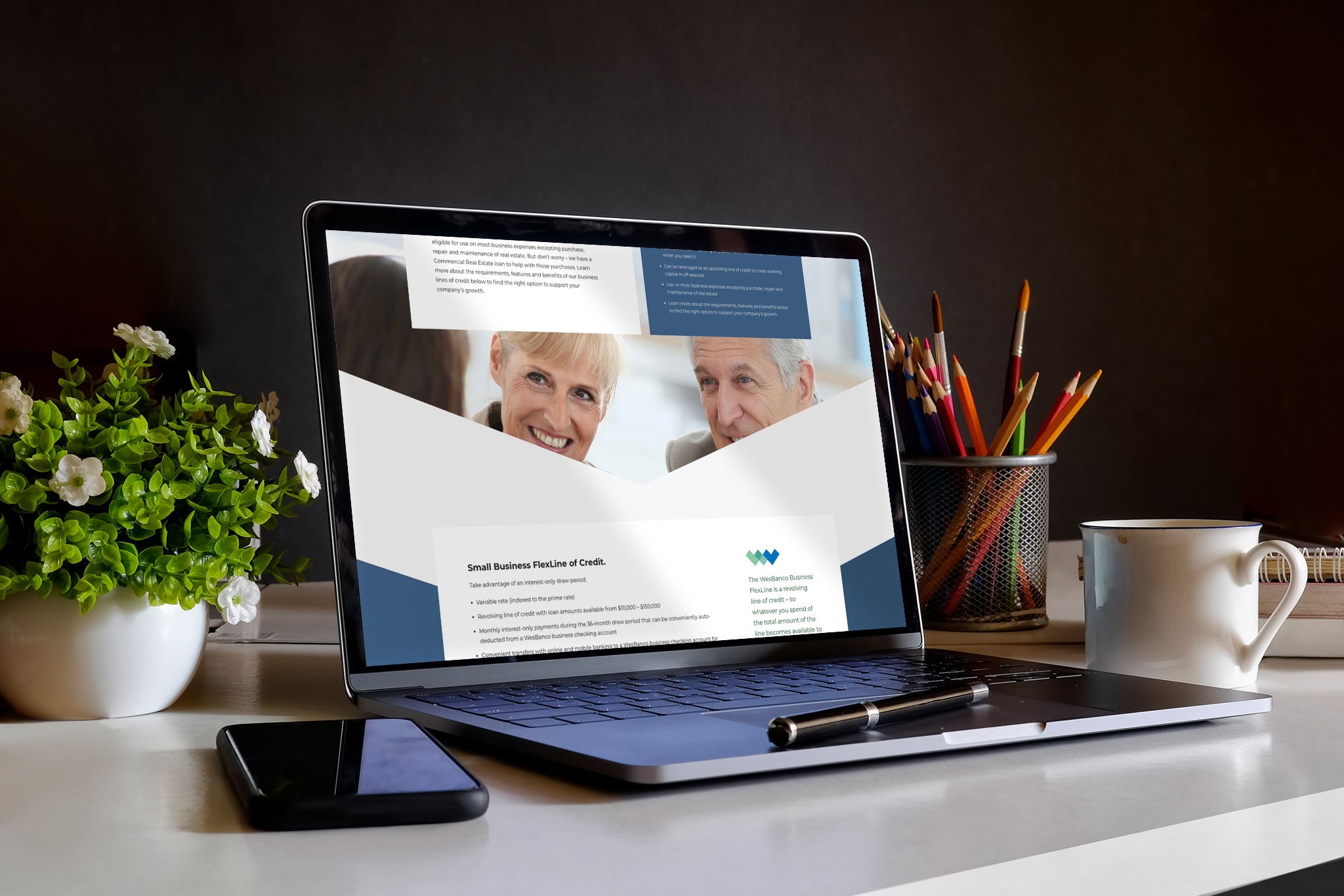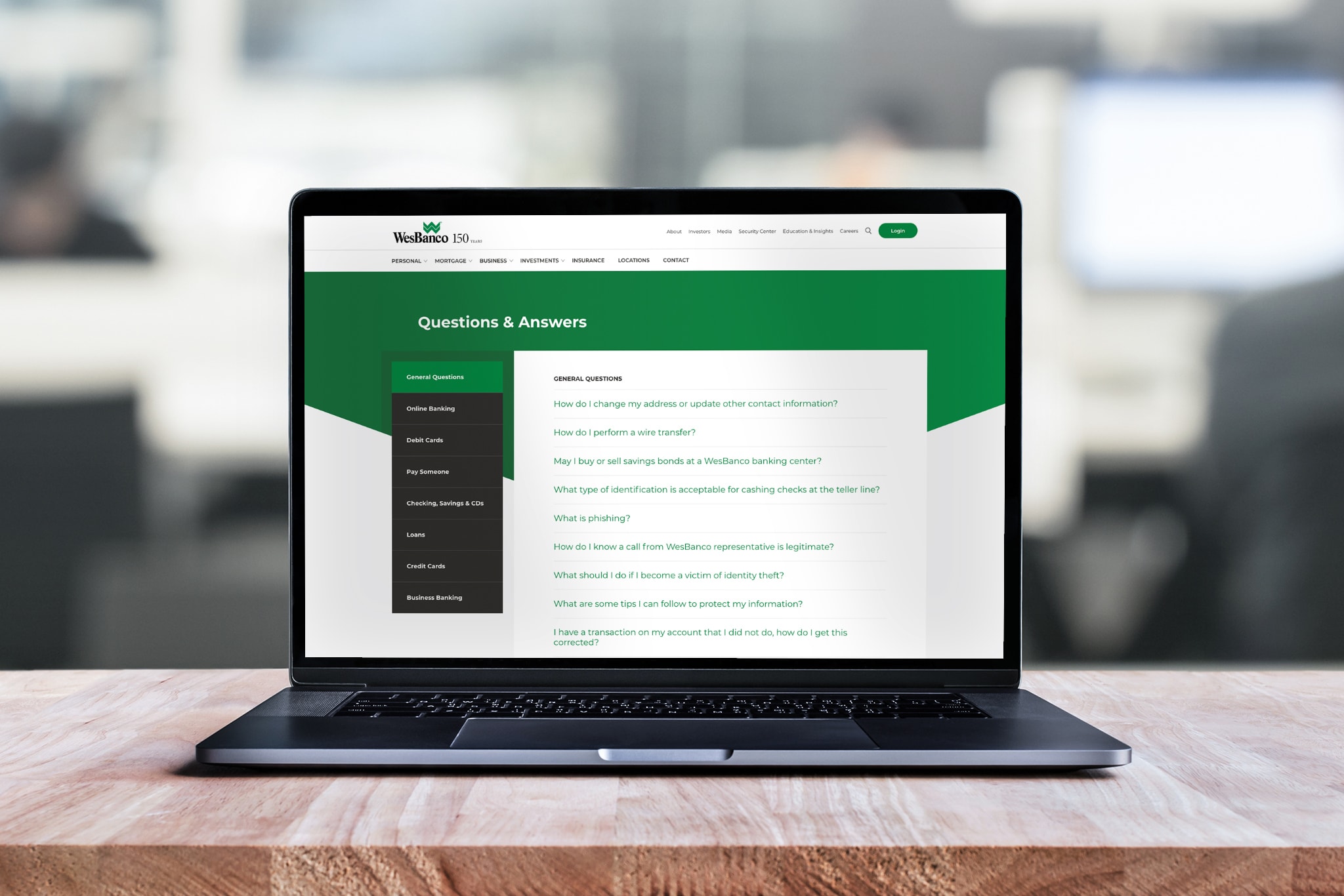 Location, Location, Location.
WesBanco has 236 financial centers across Indiana, Kentucky, Maryland, Ohio, Pennsylvania, and West Virginia. So naturally, an easily accessible branch locator is critical to ensure both existing customers and prospects are able to quickly find branches near them for easy access to ATMs or to conduct important business in person.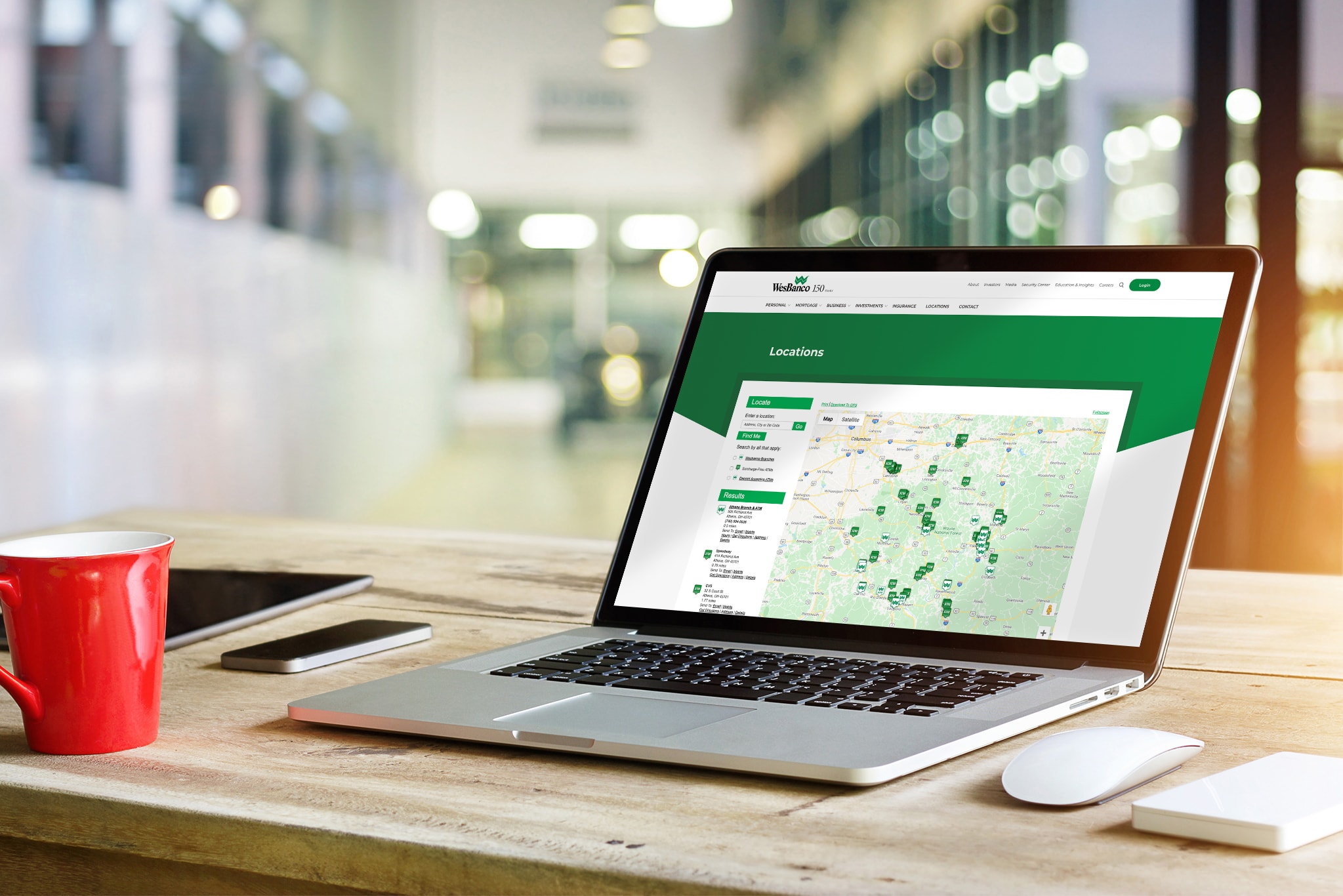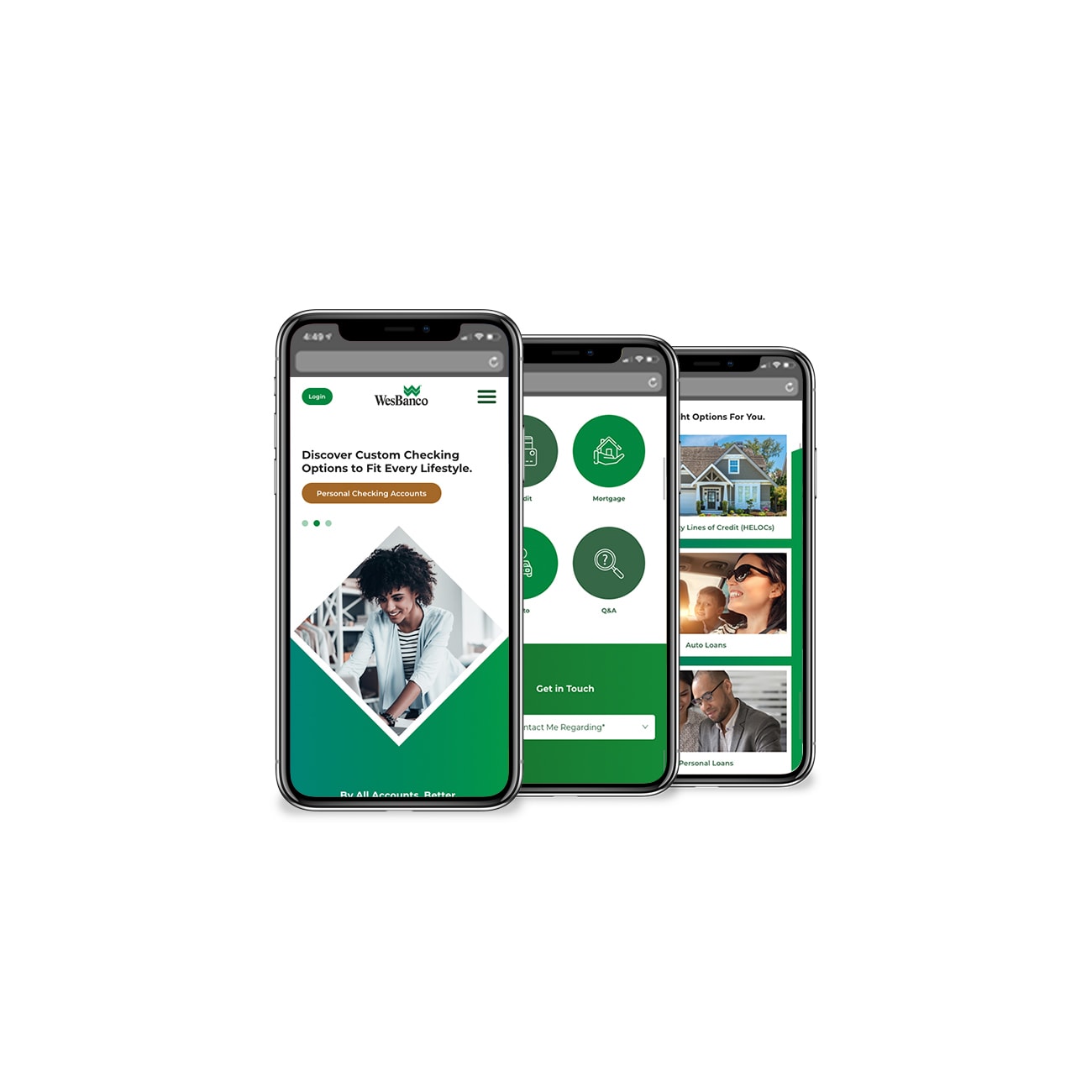 Focused on Lead Conversion
Today's digitally savvy customers expect the same from their financial institutions. Throughout the website, customers are able to apply online for most of the products in WesBanco's offering. And for the products and services that require a bit more consultation, a persistent lead generation form enables them to inquire about specific products, connect with a nearby branch, and make an appointment to discuss their needs either over the phone, online, or in person.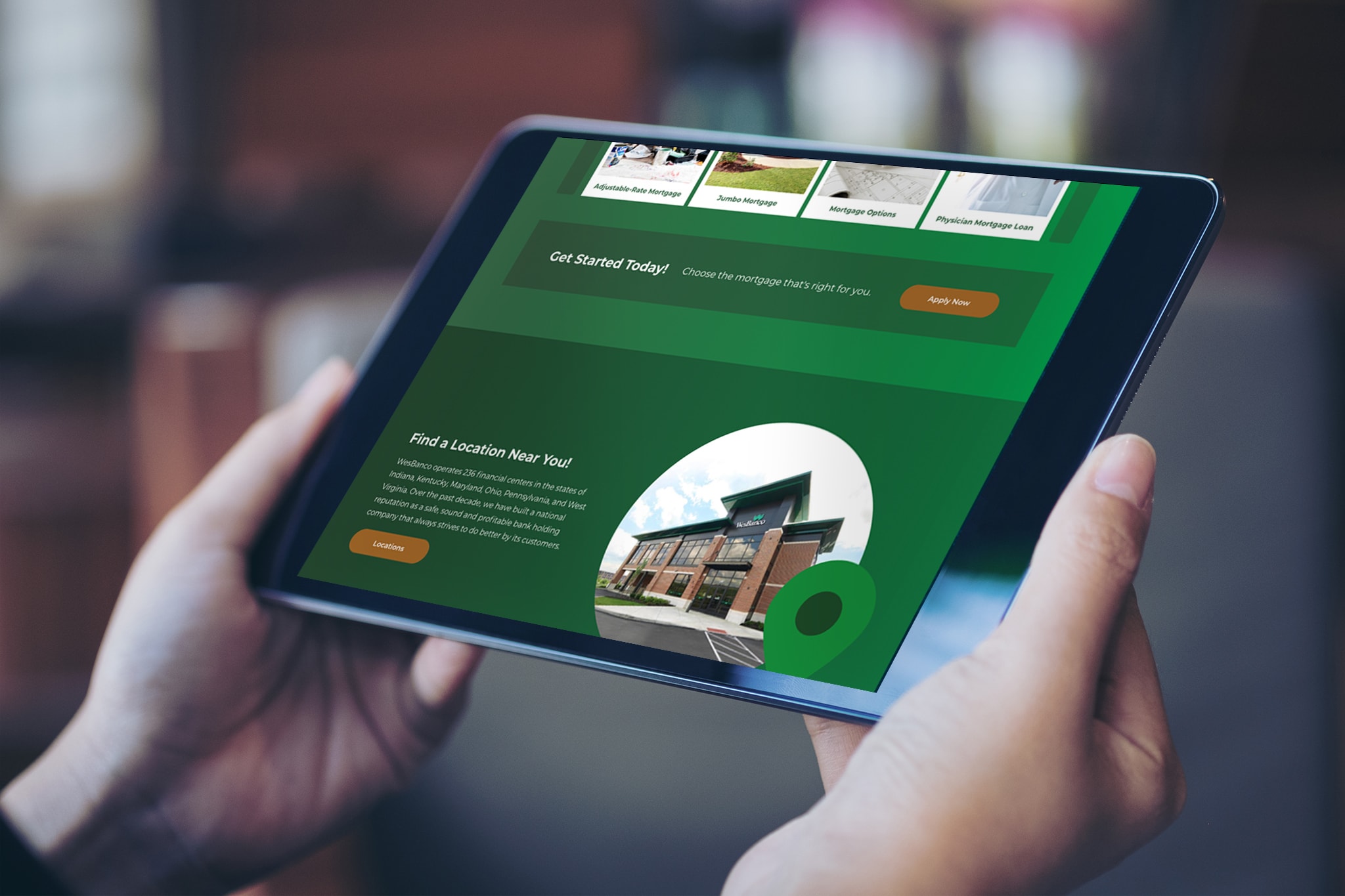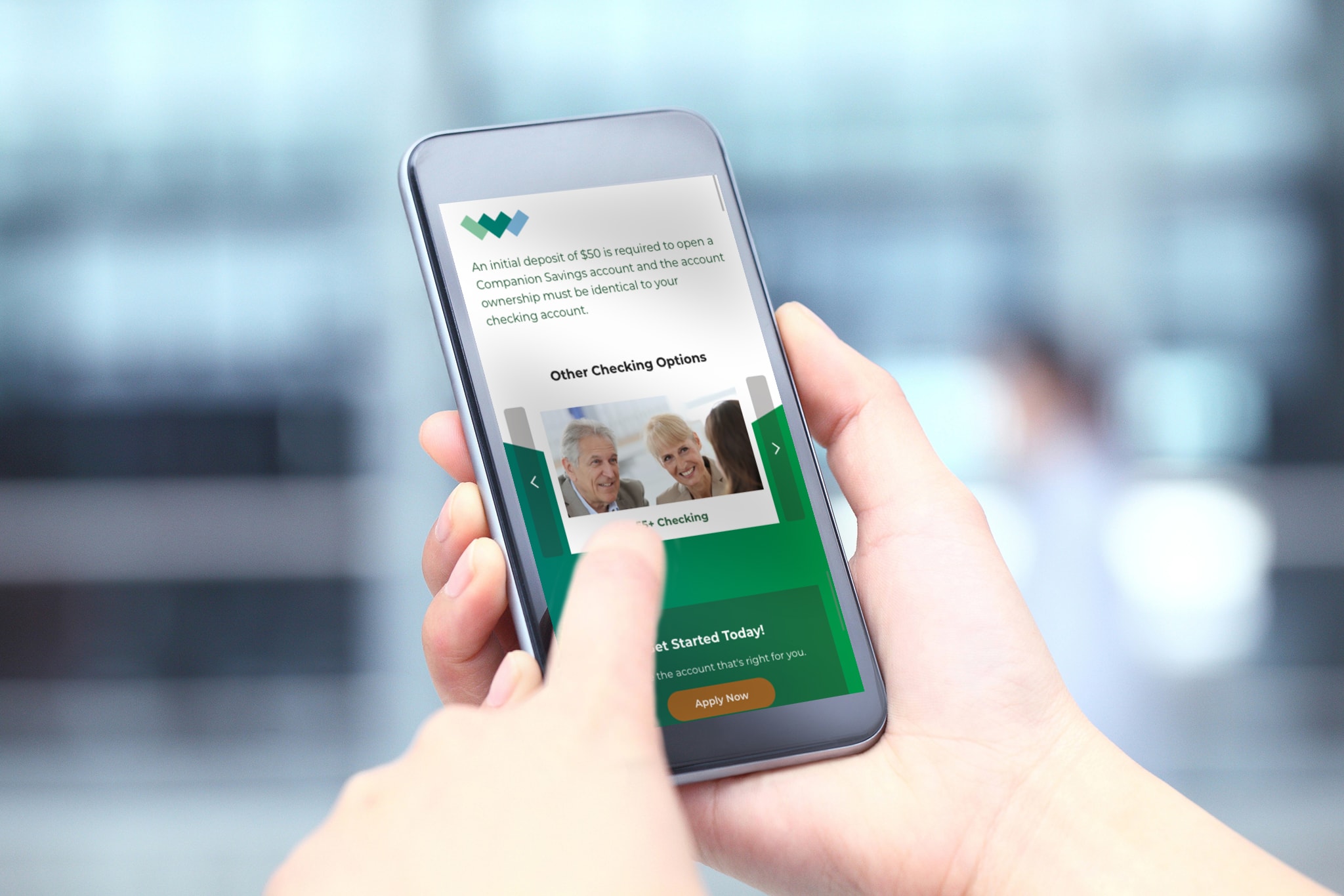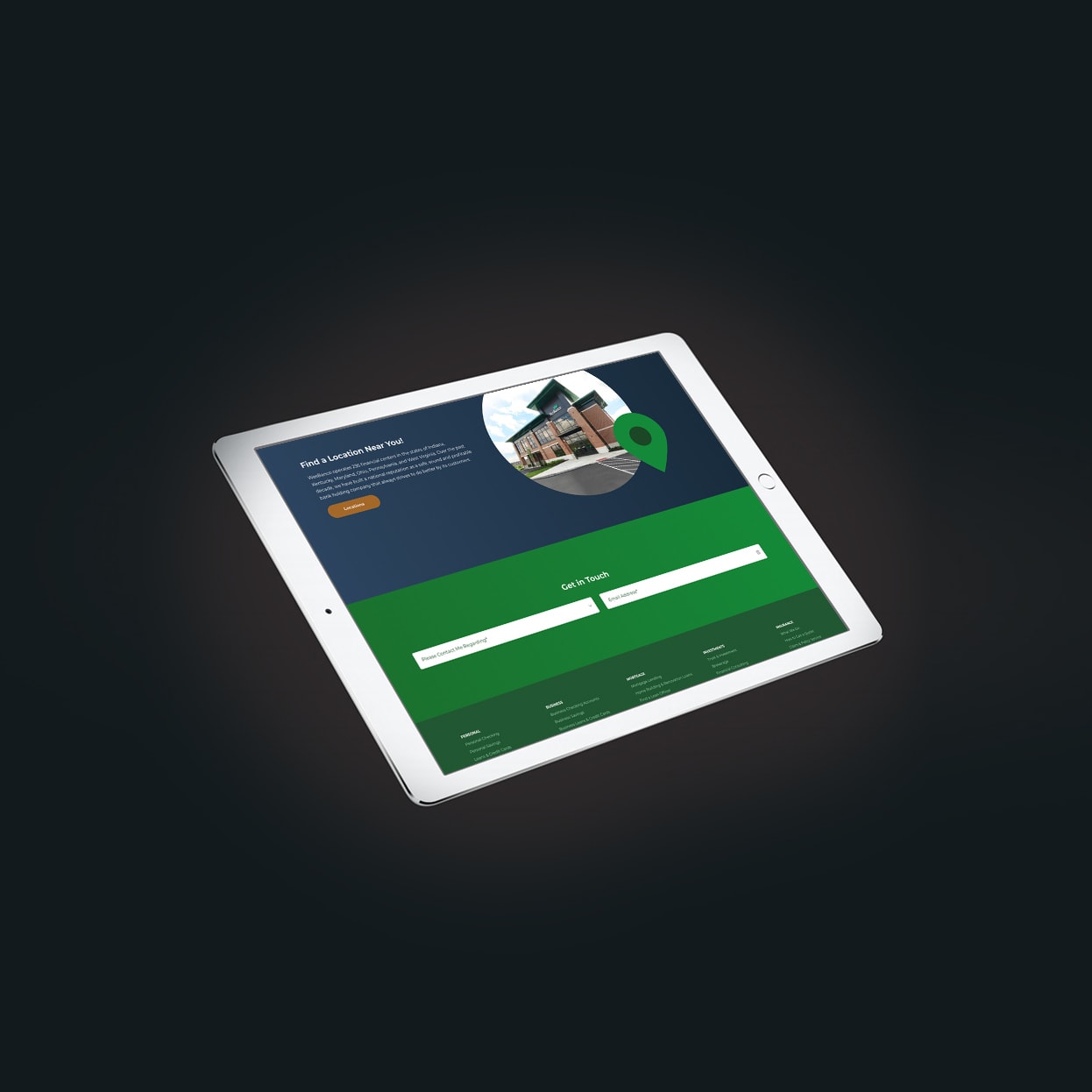 Ease of Navigation
With so many products and services, creating a clear categorization and an intuitive means of displaying those categories and subcategories on both desktop and mobile was paramount. Balancing that robust product catalog with the utility required for existing customers to quickly access online banking and account information required skillful use of screen real estate and visual hierarchy. The end result is a website that is all at once equal parts branding vehicle, qualified lead convertor, and trusted resource for existing customers.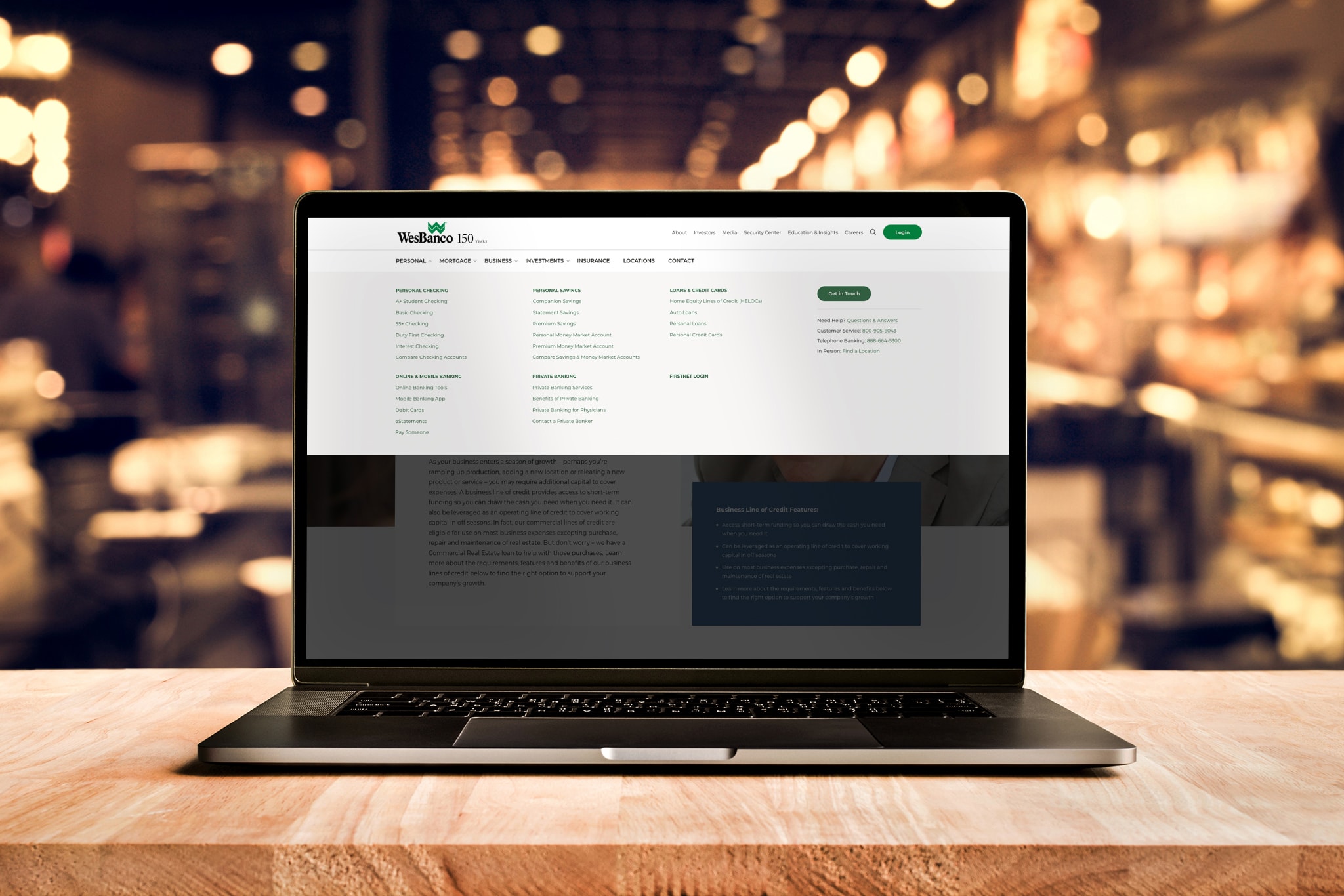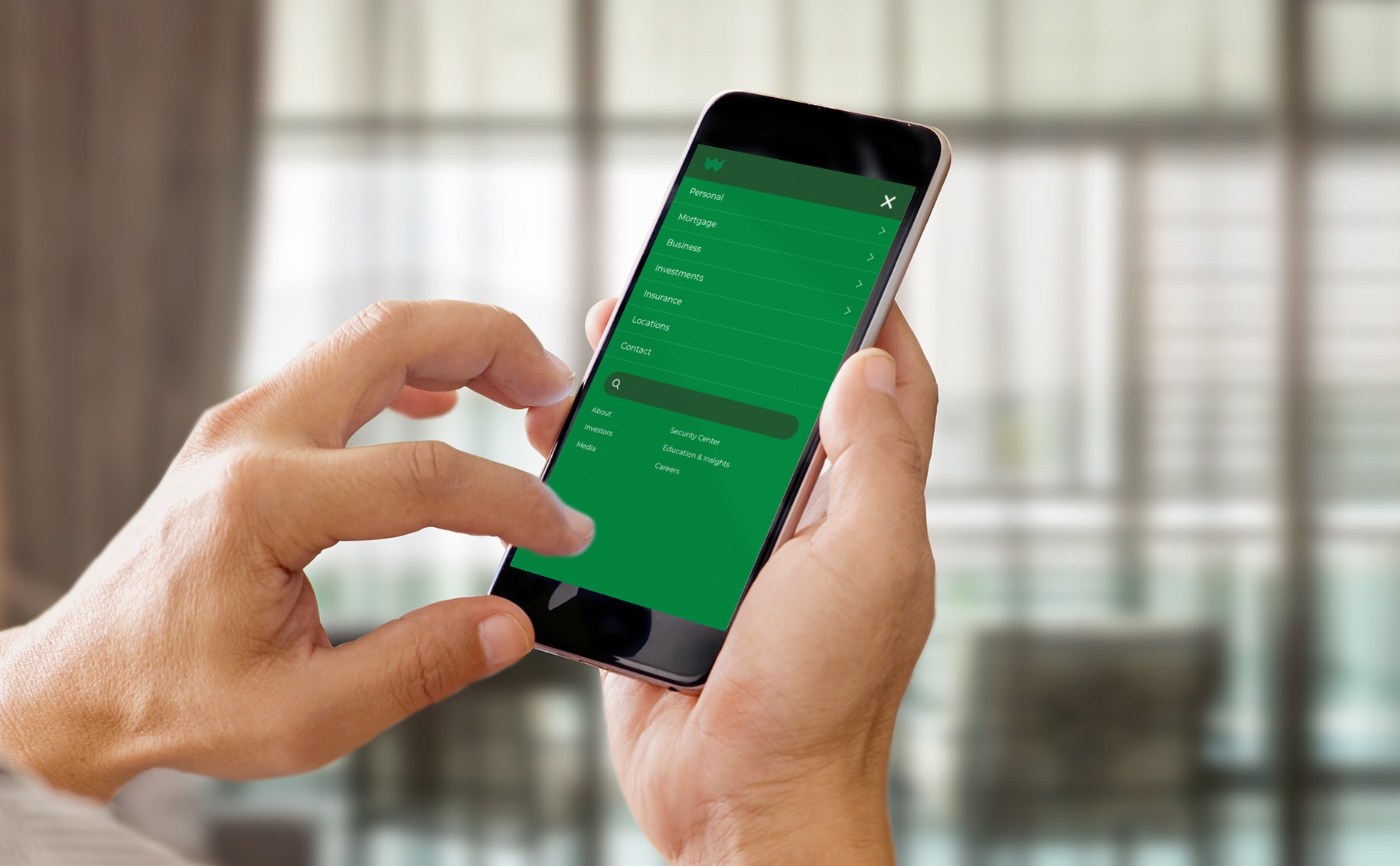 "WesBanco was on the verge of an aggressive expansion into the Mid-Atlantic when we presented Vitamin with a significant challenge— and Vitamin delivered. With only 3 months before finalizing an acquisition, WesBanco needed to execute an extremely comprehensive, yet accelerated reinvention of our entire online presence. Our website needed to properly introduce our brand to a new market, a substantial book of commercial customers, and appeal to a younger, increasingly diverse demographic.

After an extensive search, we turned to Vitamin for their combination of vertical expertise focused on the complete buyer journey, deeply strategic methodology, and metric-driven approach. They were the only partner able to quickly map out a plan to get us to the finish line and inspire the confidence that they could execute on time. We trusted Vitamin with a mission critical aspect of our marketing communication strategy and they hit the mark. Our site launched on time and the conversion of newly acquired customers to our site was seamless. In just over 3 months our site has already driven significant direct online applications and steadily increasing inquiries. Vitamin has become a trusted part of our team, as we continue to collaborate on even more interactive ways to engage our customers and prospects over time."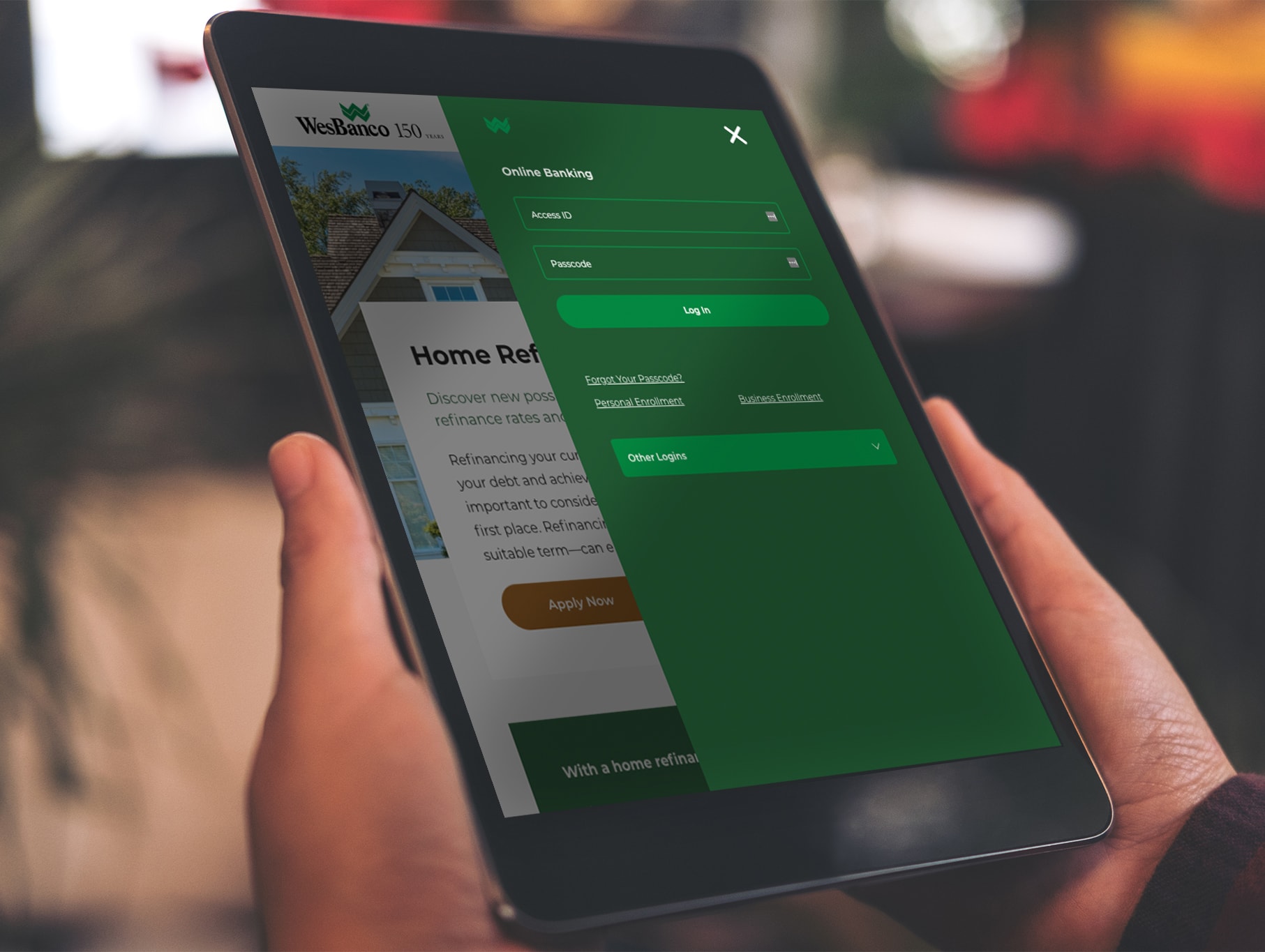 Let's Do Something Great.
Get in Touch.