Next Step Design (NSD) has been recognized domestically and internationally for its work alongside leaders in the fields of architecture, design, and the culinary arts.
Challenge
NSD is known for its innovative foodservice design work for the country's most noteworthy chefs and the biggest hospitality brands. The team turned to Vitamin to craft a brand indicative of their work.
Solution
Vitamin crafted brand messaging inclusive of value proposition, mission statement and tagline. We then designed a new logo and print collateral featuring a bright, organic color palette with hand drawn elements detailing NSD's commitment to artistic, detailed design.
Results
A deeply-branded experience that accurately represents the creativity and craftsmanship Next Step Design brings to client engagements. Project portfolio drives new business by enabling prospects to immediately see Next Step Design's vertical market experience in user-customizable ways. Website generates 3-6 pre-qualified inbound leads per month through organic SEO and content funnel.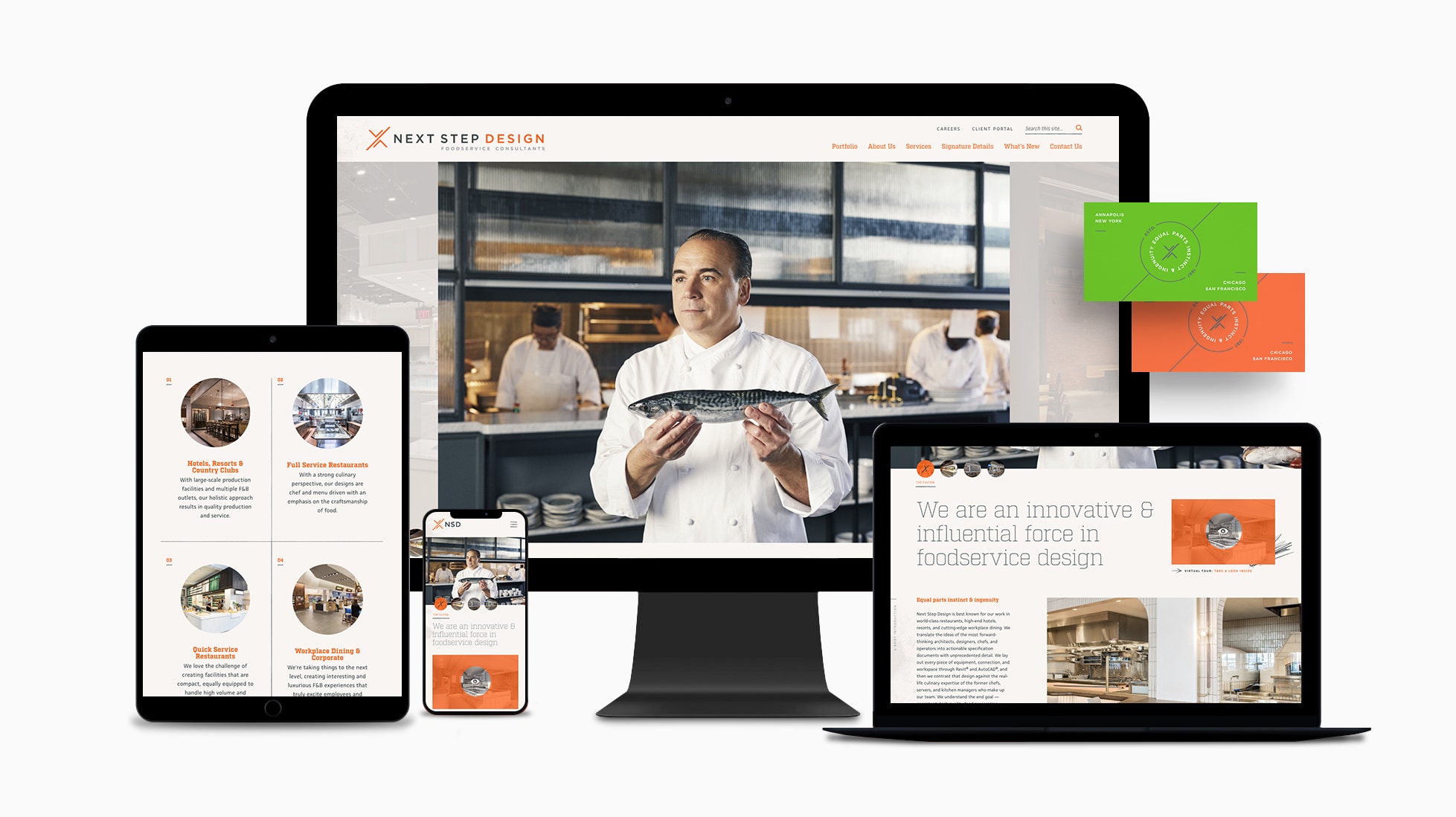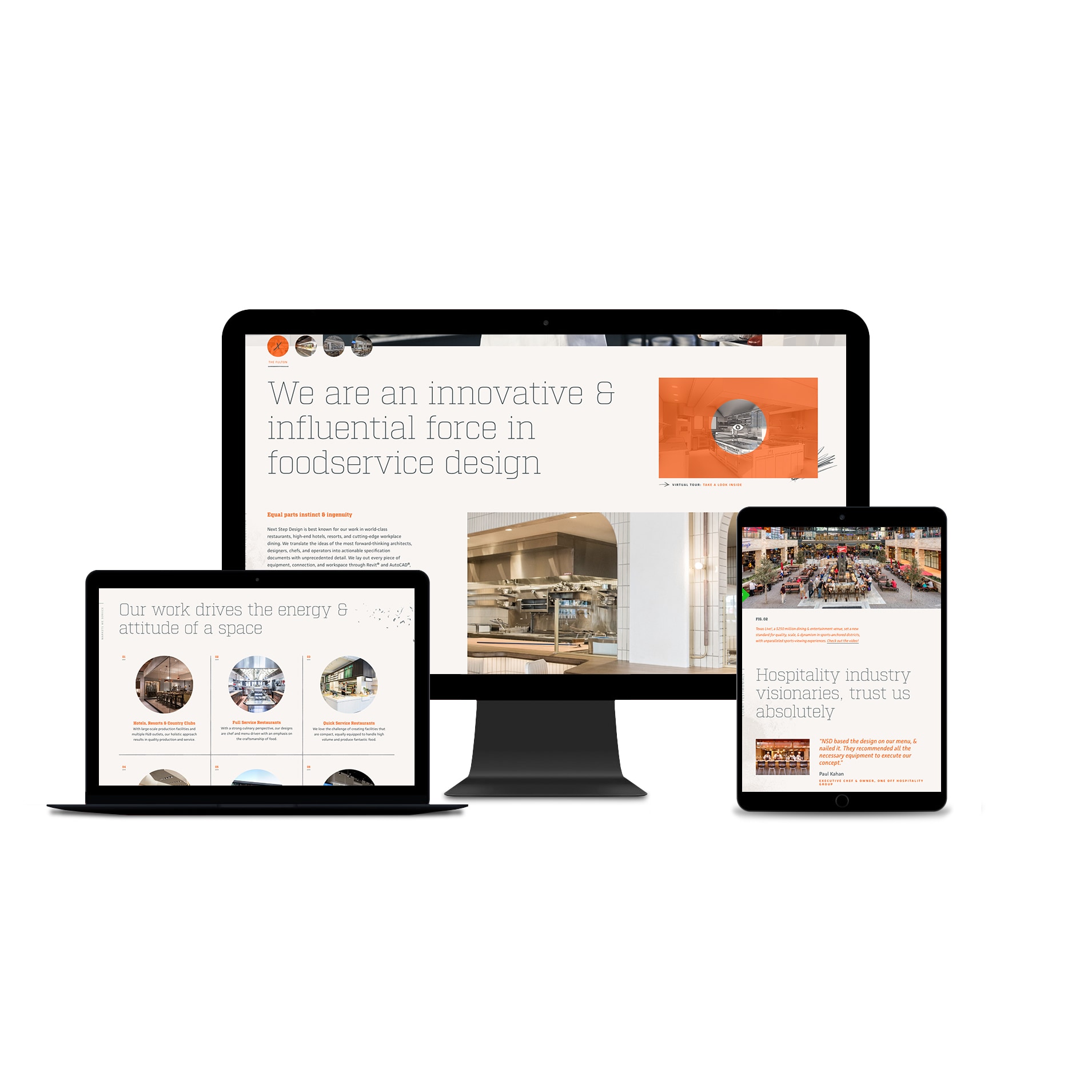 Signature Details
The website boasts a sortable portfolio area, making it easy for users to see Next Step Design's impressive breadth of work across all markets. The Signature Details section of the site allows users to discover the innovative solutions Next Step Design has provided clients.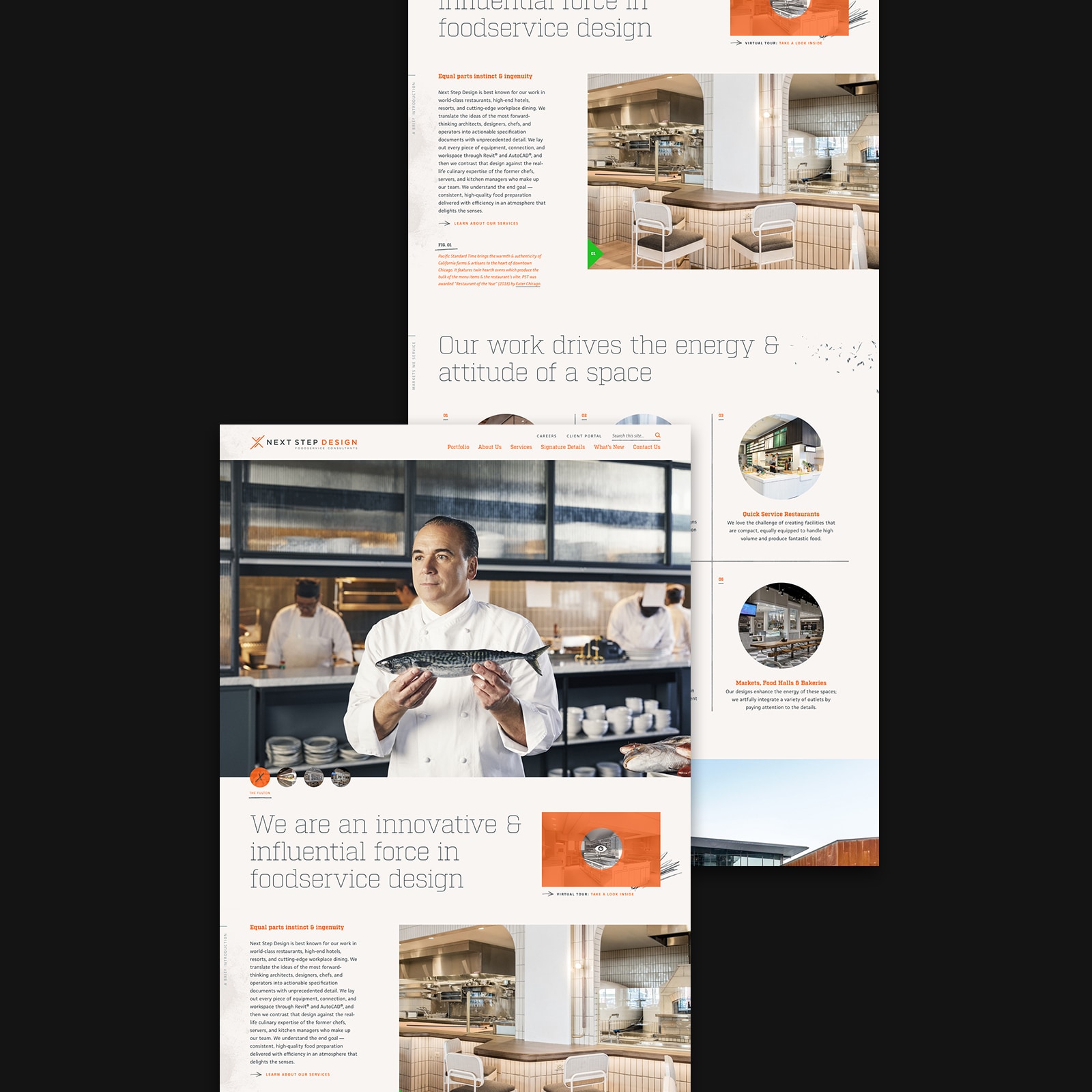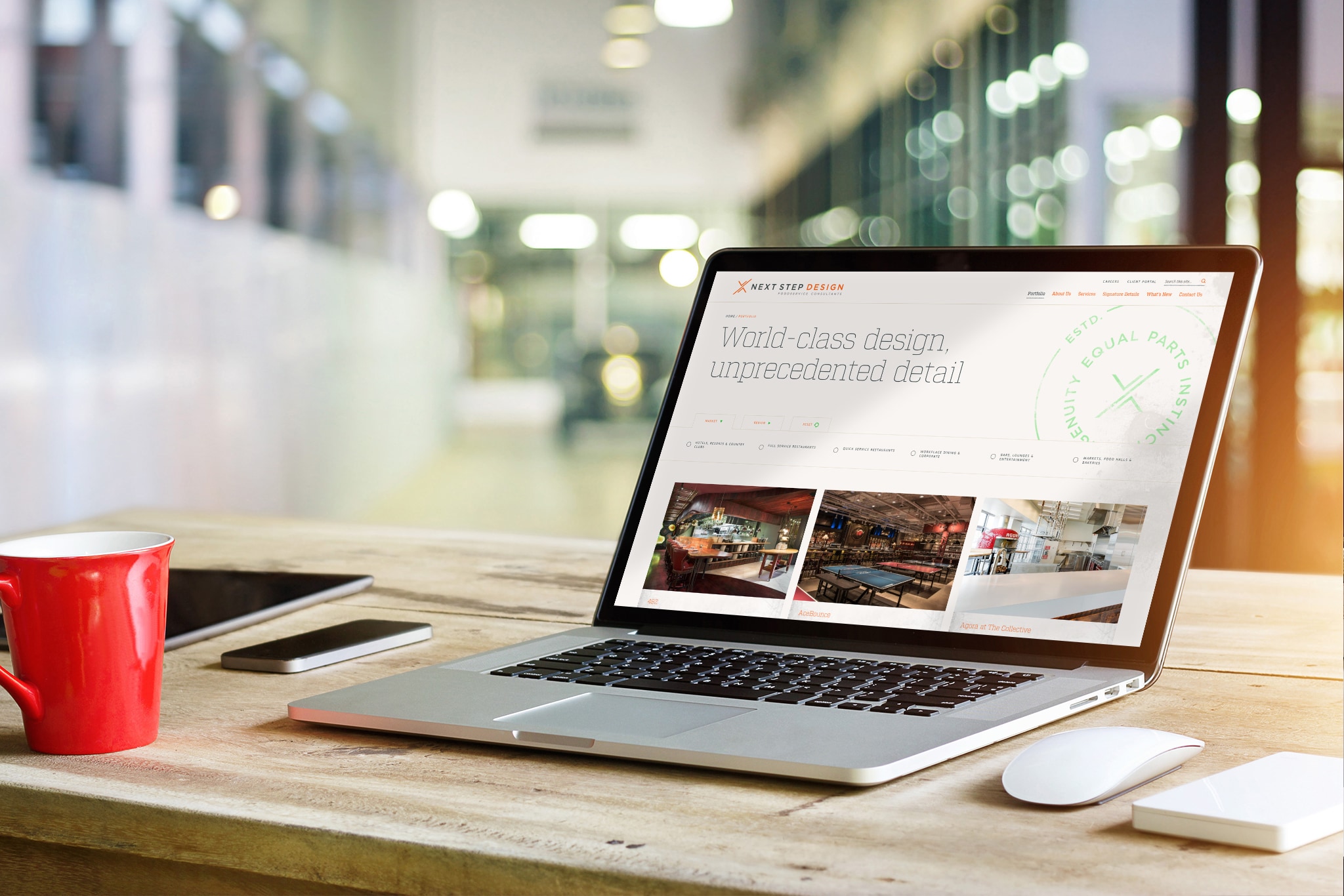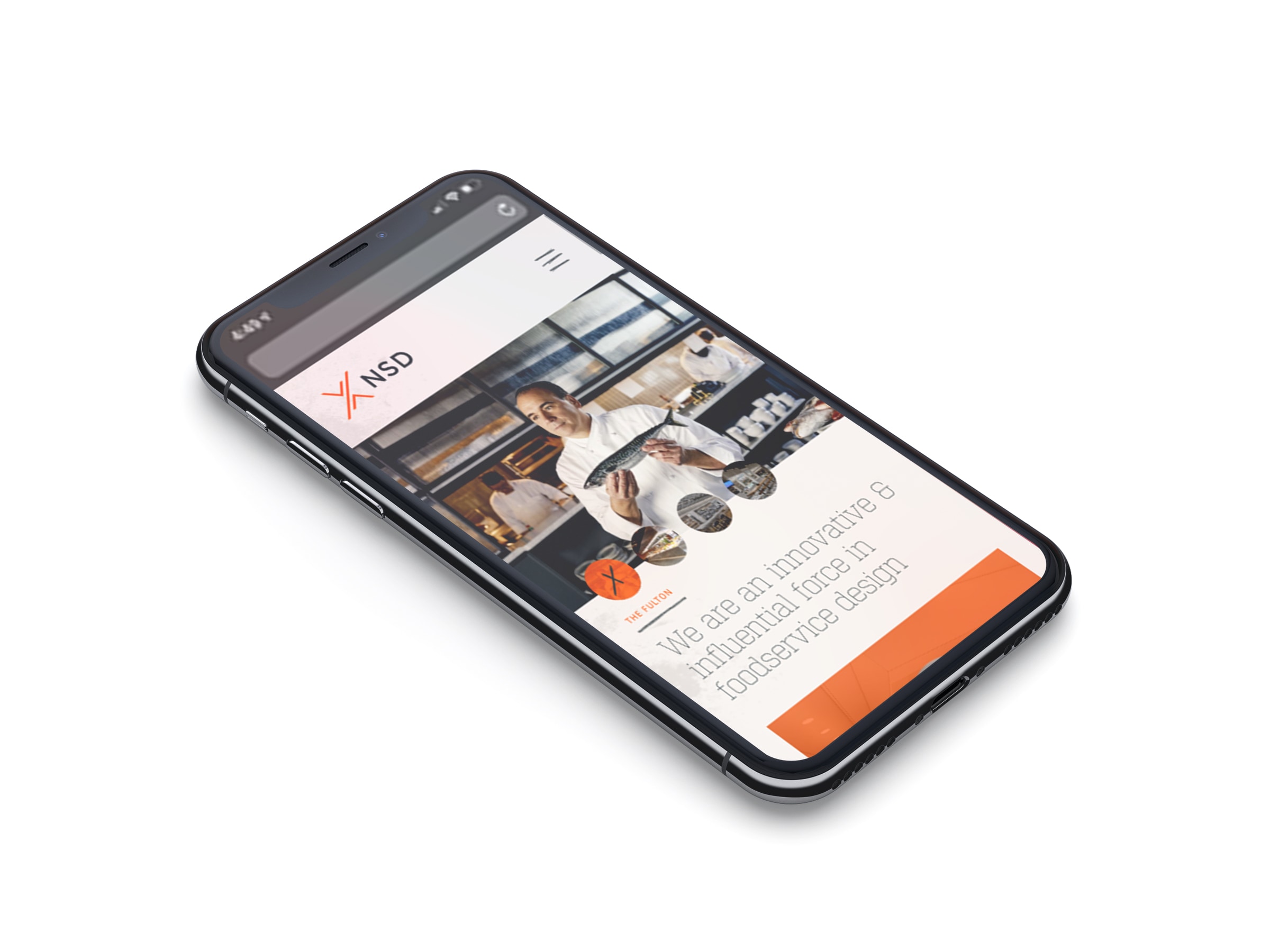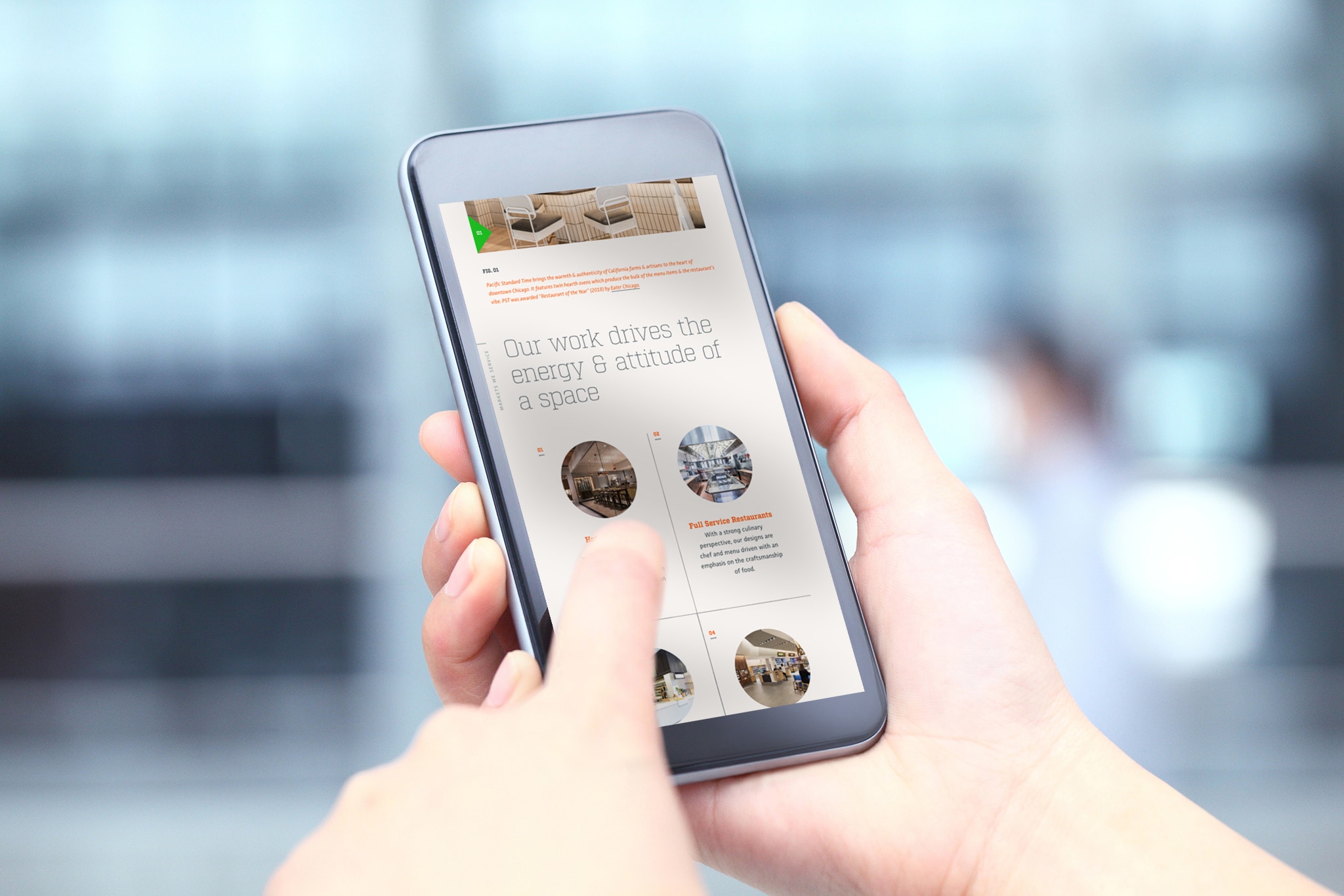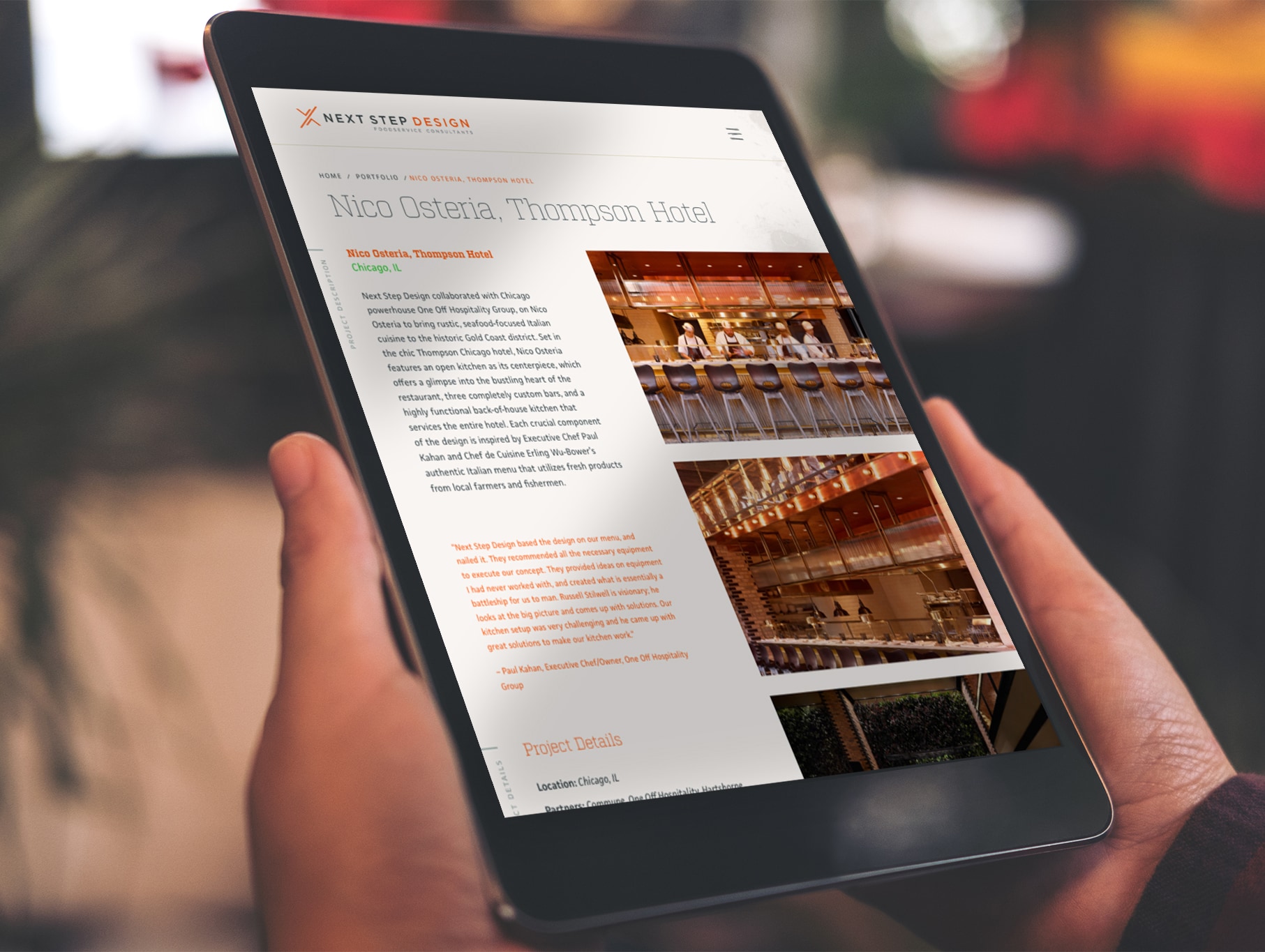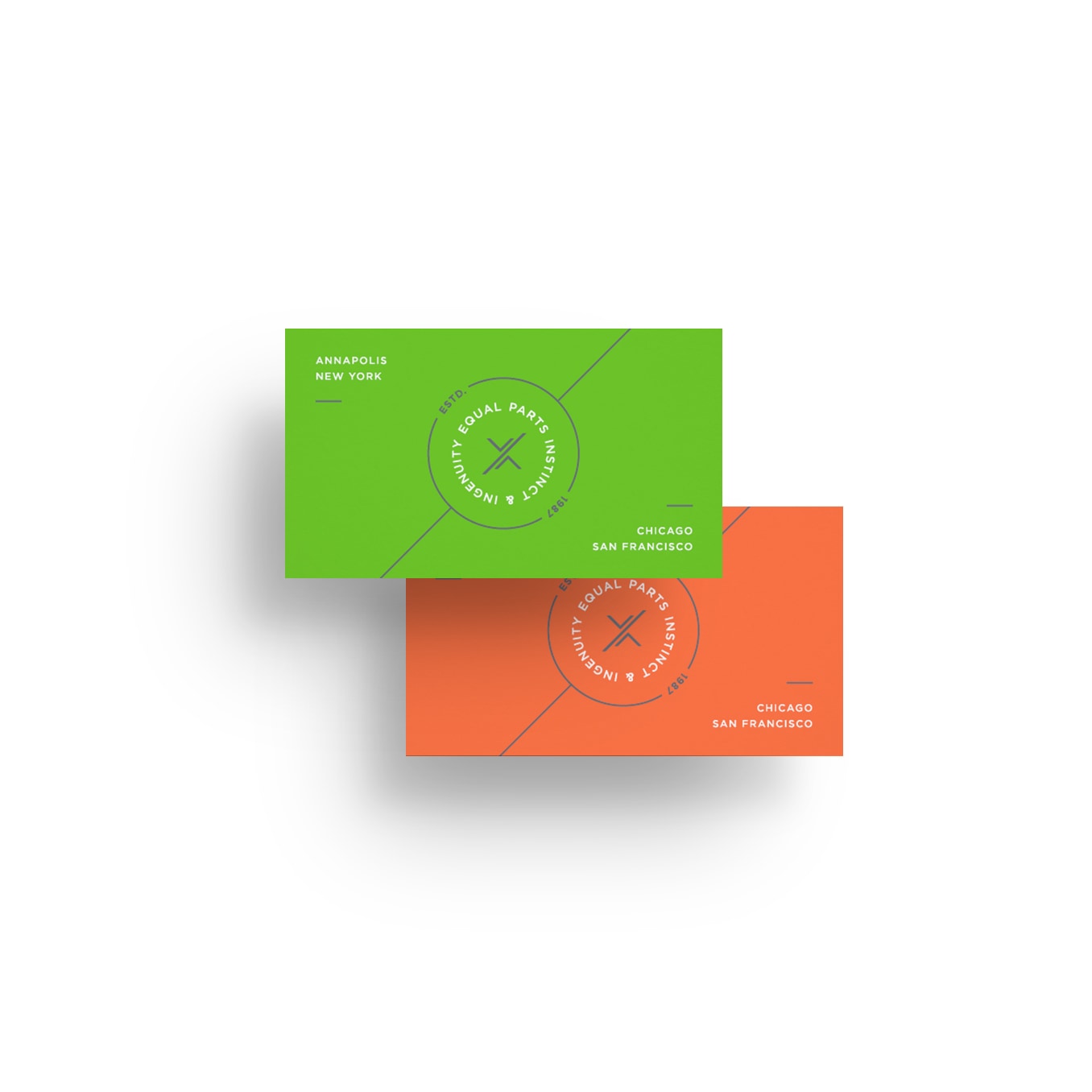 Organic Design
New business cards, letterhead, envelopes and branded Thank You cards. We selected a neutral tone paper stock to reflect the NSD's organic design fit with their project types.
Colorful Cards
Bright colors painted on the edges of duplexed business cards for a high-touch finish. Each employee receives their business cards in all three colors.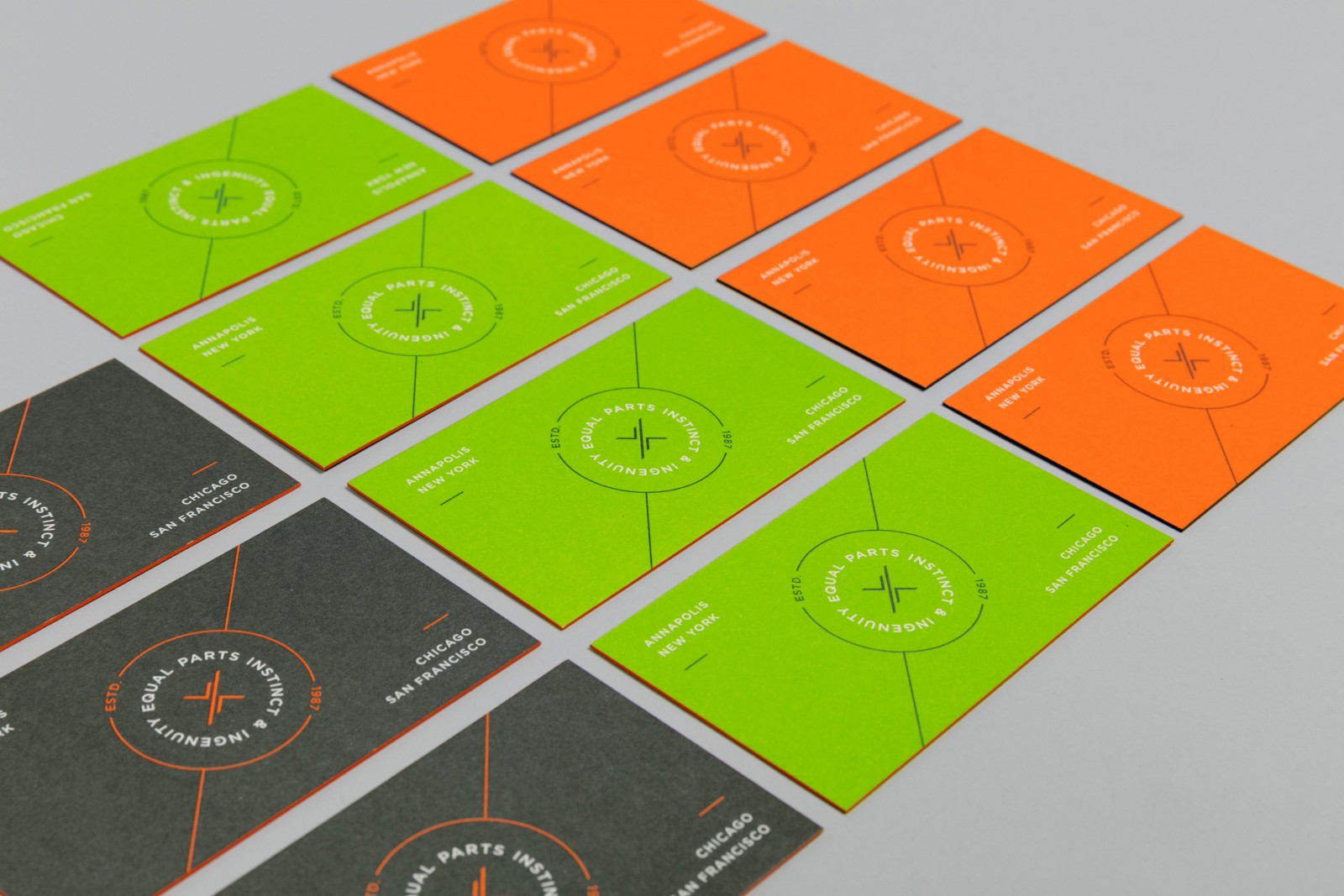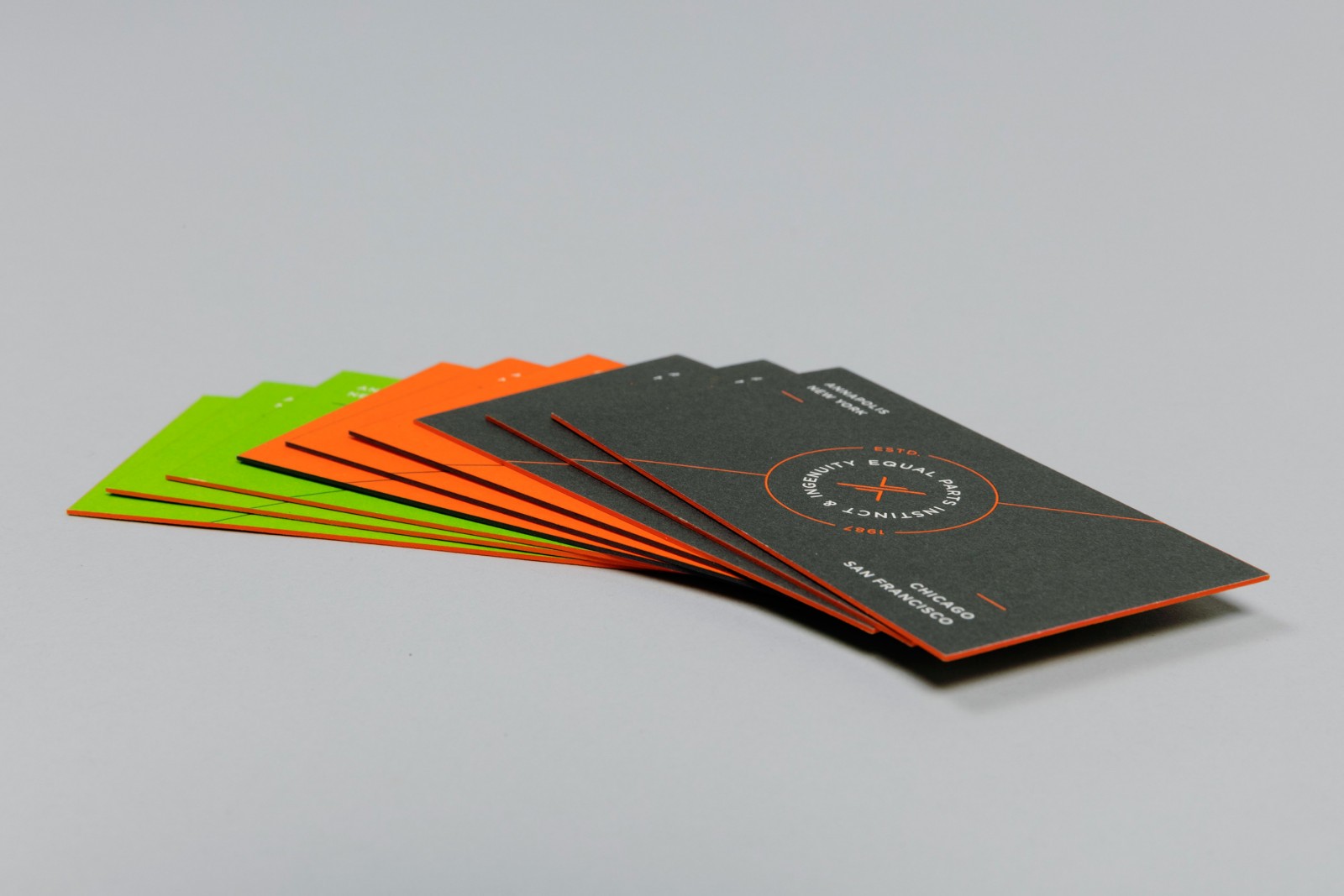 Let's Do Something Great.
Get in Touch.