Igniting Career Growth in Community Service.  Jewish Community Services' Ignite Career Center assists individuals with one-on-one coaching and customized services to help them stand out in the job market through the assistance of highly experienced career coaches. Ignite Career Center also works with employers in all industries and businesses to help connect qualified candidates at all levels, at no cost to the employer.
CHALLENGE
Jewish Community Services (JCS) needed a partner that could help them craft a stand-out name and build a brand for their career center. JCS also needed a content strategy that worked to better define the value the career center brings and effectively articulated their array of programs and services targeted to job seekers and employers; two very different audience sets. Finally, JCS needed a website user experience that delivered it all in a clean and easy to digest format along with a brand standards manual to ensure a consistent voice for the future.
STRATEGY
Vitamin began by formulating audience profiles. Based on key characteristics, we launched into a naming exploration, starting with a list of keywords that evoke initiative, action, and momentum. Through this exercise the word that best embodied the career center's work was "Ignite" and the Ignite Career Center was born. We then crafted a logo, brand message, and fully integrated content strategy that is better reflective of the community served and services available. These assets were leveraged to create definitive clarity in who the Ignite Career Center is, how they are different, and why that difference matters.
RESULTS
The content strategy resulted in a unique name for the Ignite Career Center along with a brand message, tagline and supporting website copy that speak directly to their mission in a manner that embodies the "launch" the center brings its audiences. The brand is authentic, memorable and action-oriented. The website considers mobile-first, offering a pleasant a user journey where site visitors can easily self-select their path, easily digest key data points, and take action through submitting their information for newsletter sign ups, career council and employer assistance.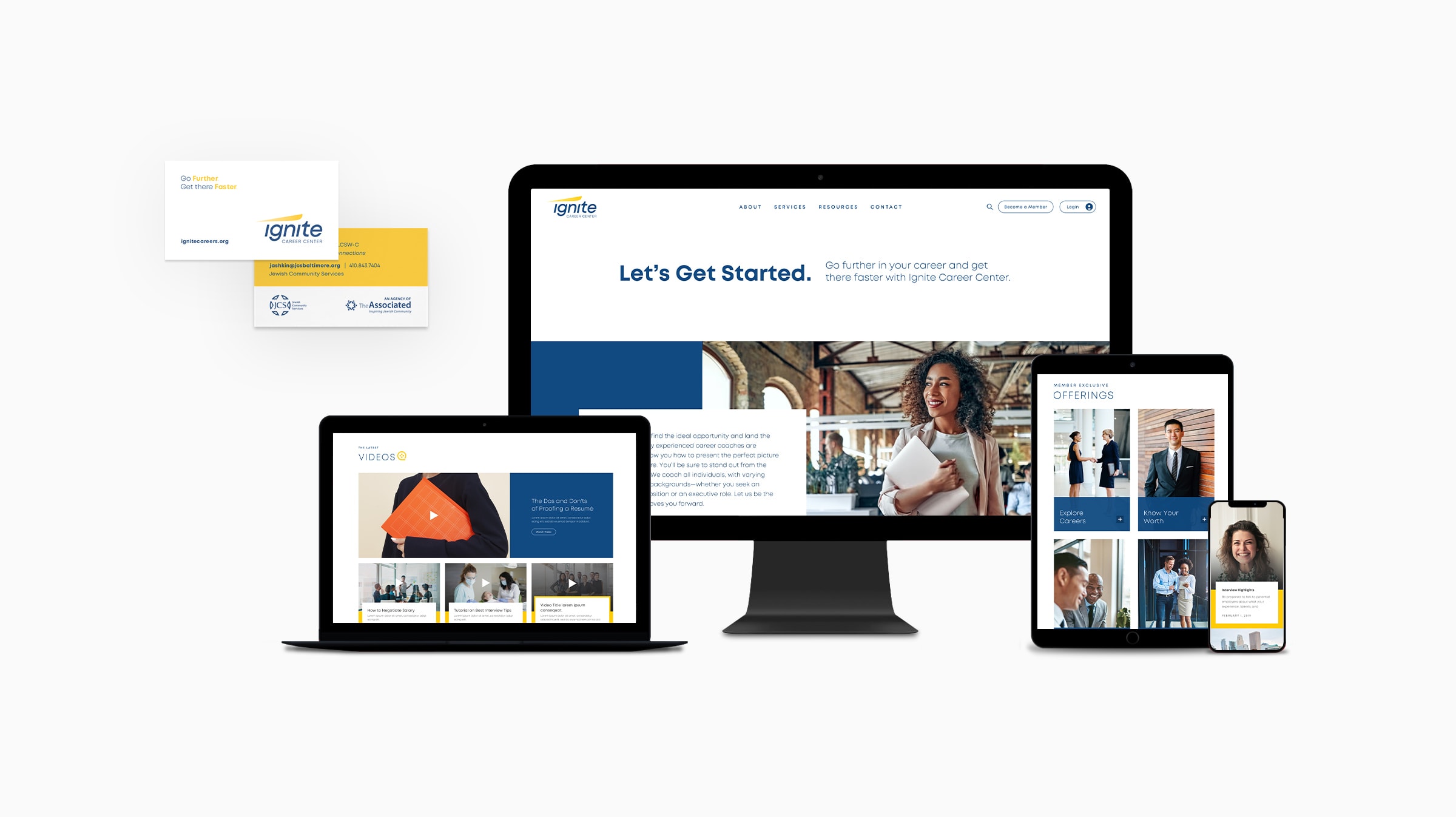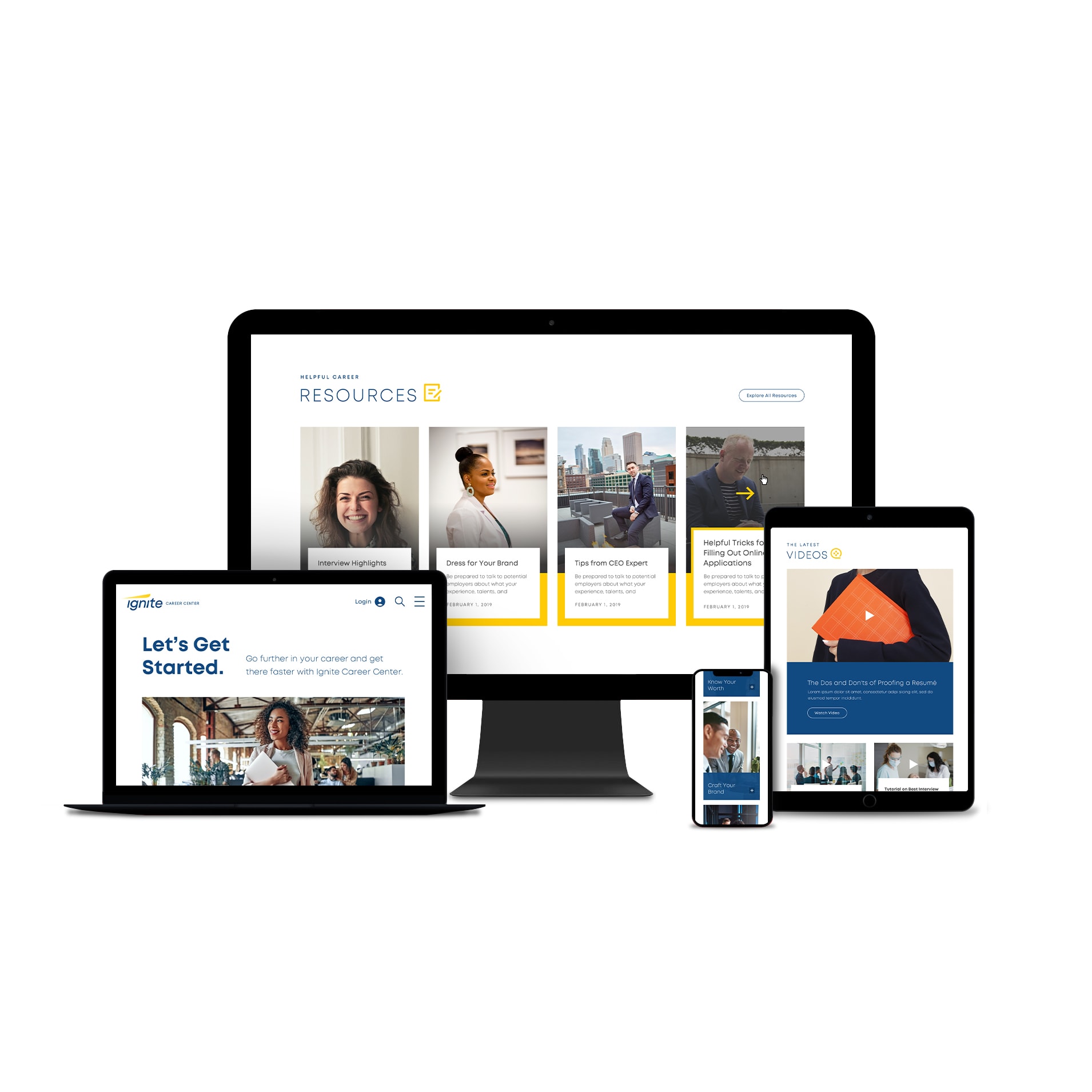 Catalyst to Success
Our content strategy focused on underscoring the brand message while remaining short-burst and call-to-action oriented. This enabled us to craft a user journey and experience that funnels site visitors to remember, recommend and/or become a client. Our approach considered mobile-first, focusing heavily on the table and smart phone experience.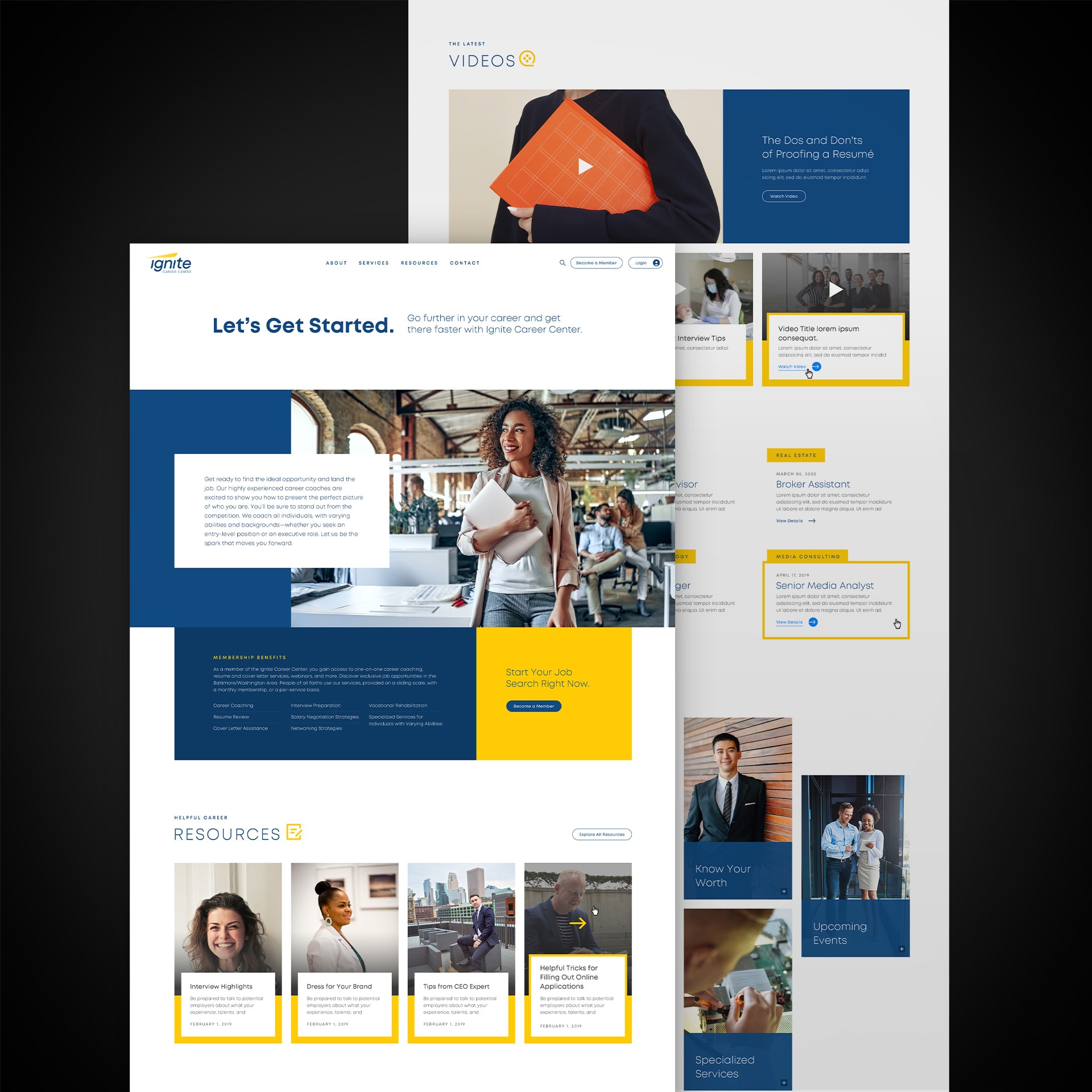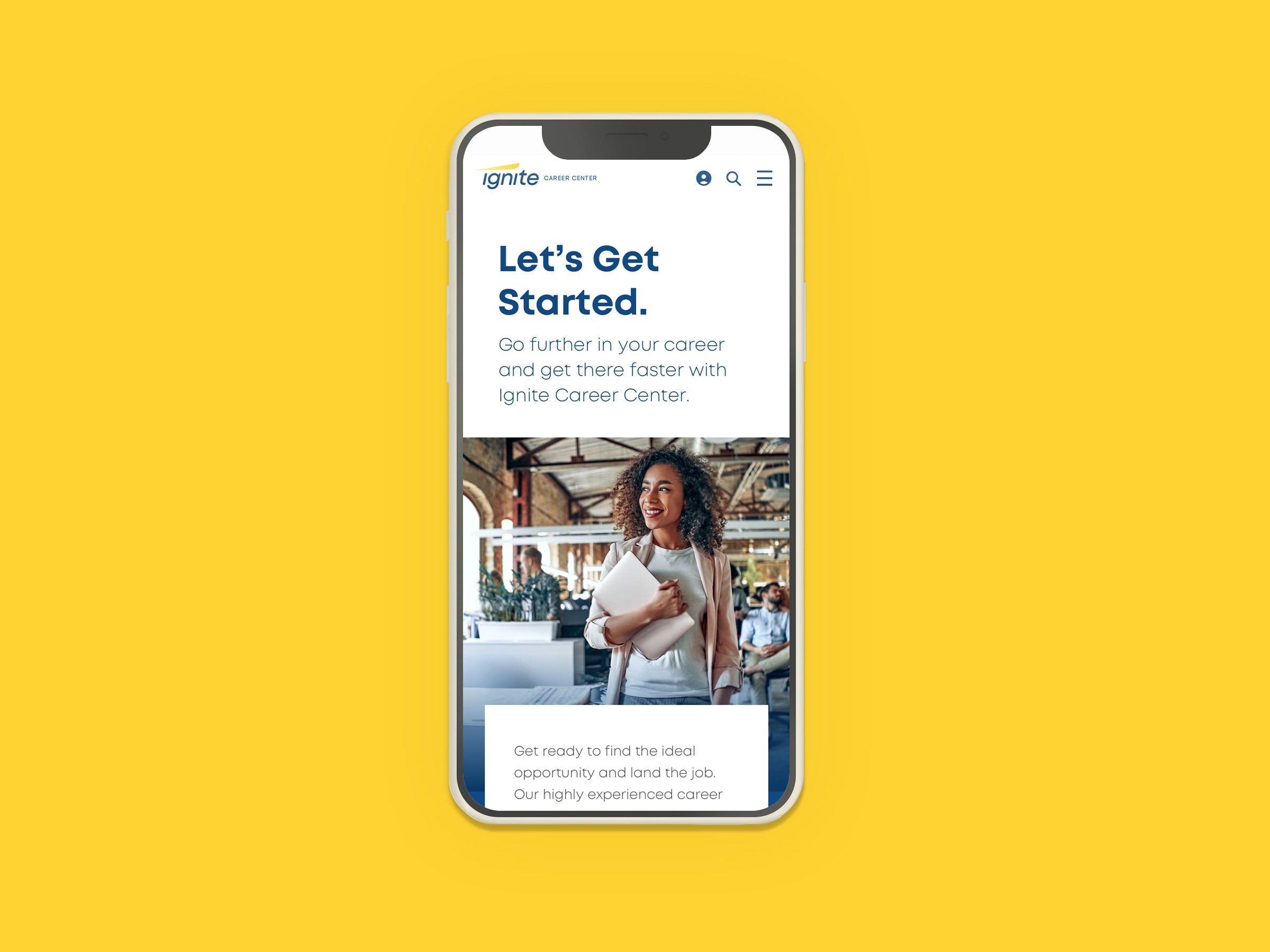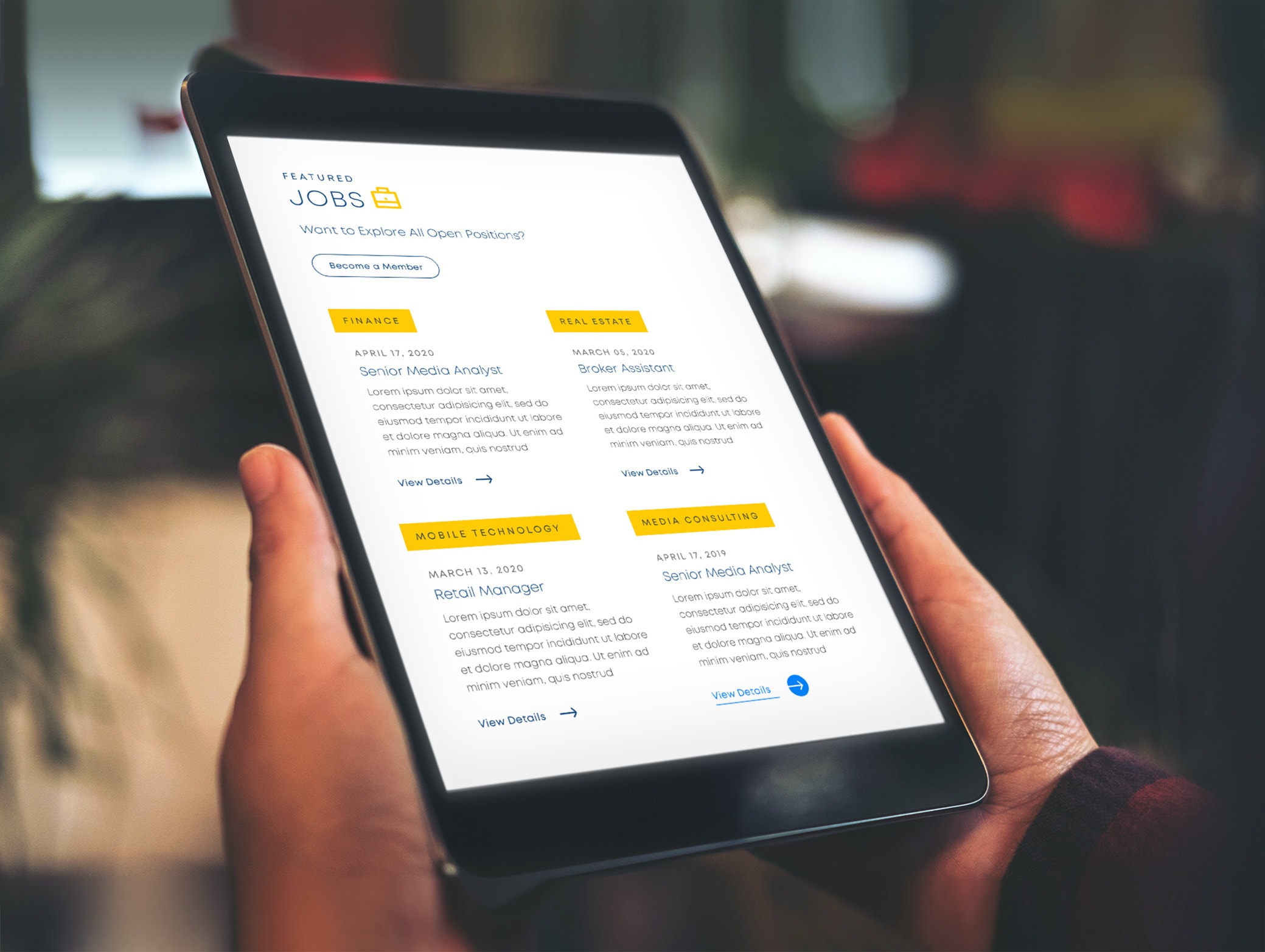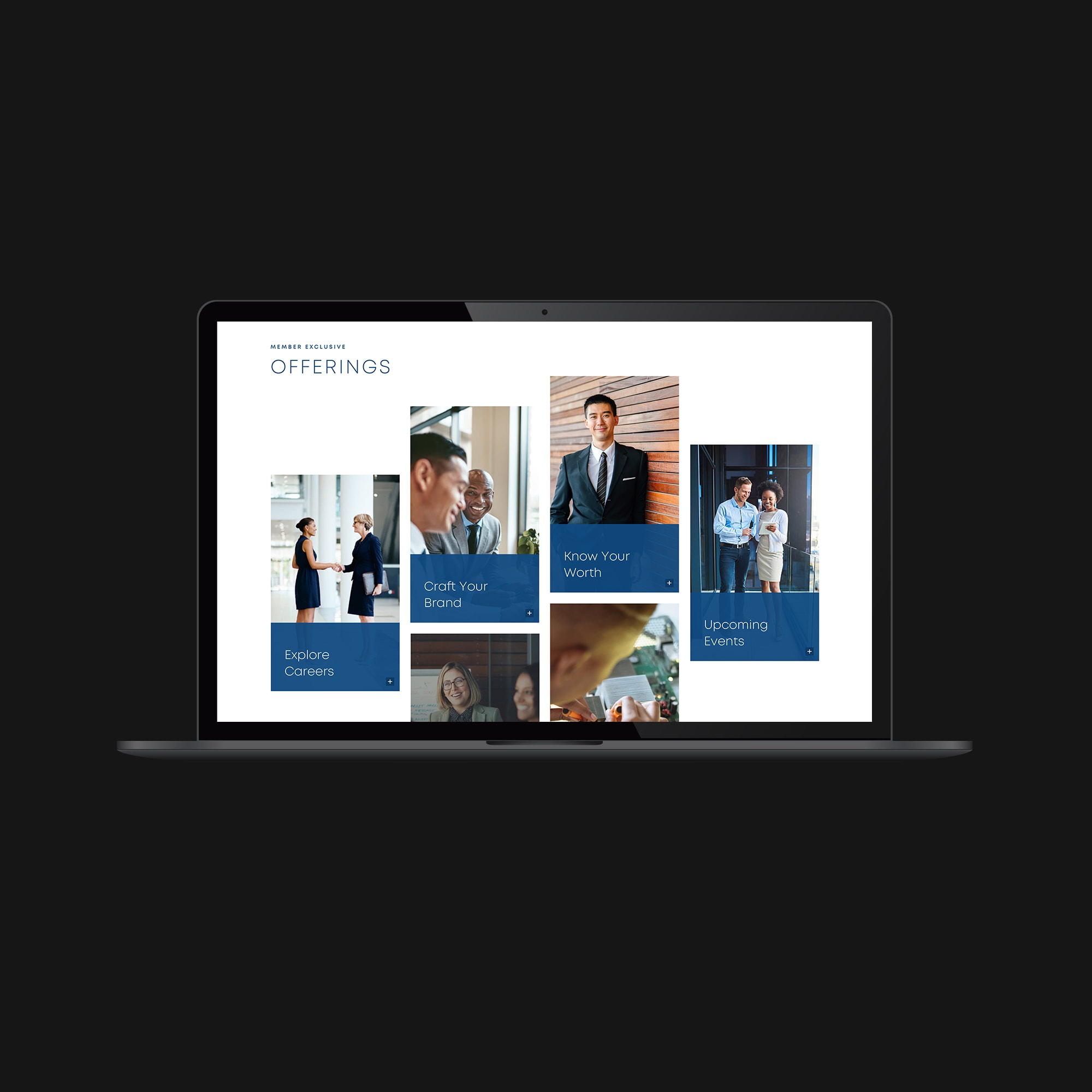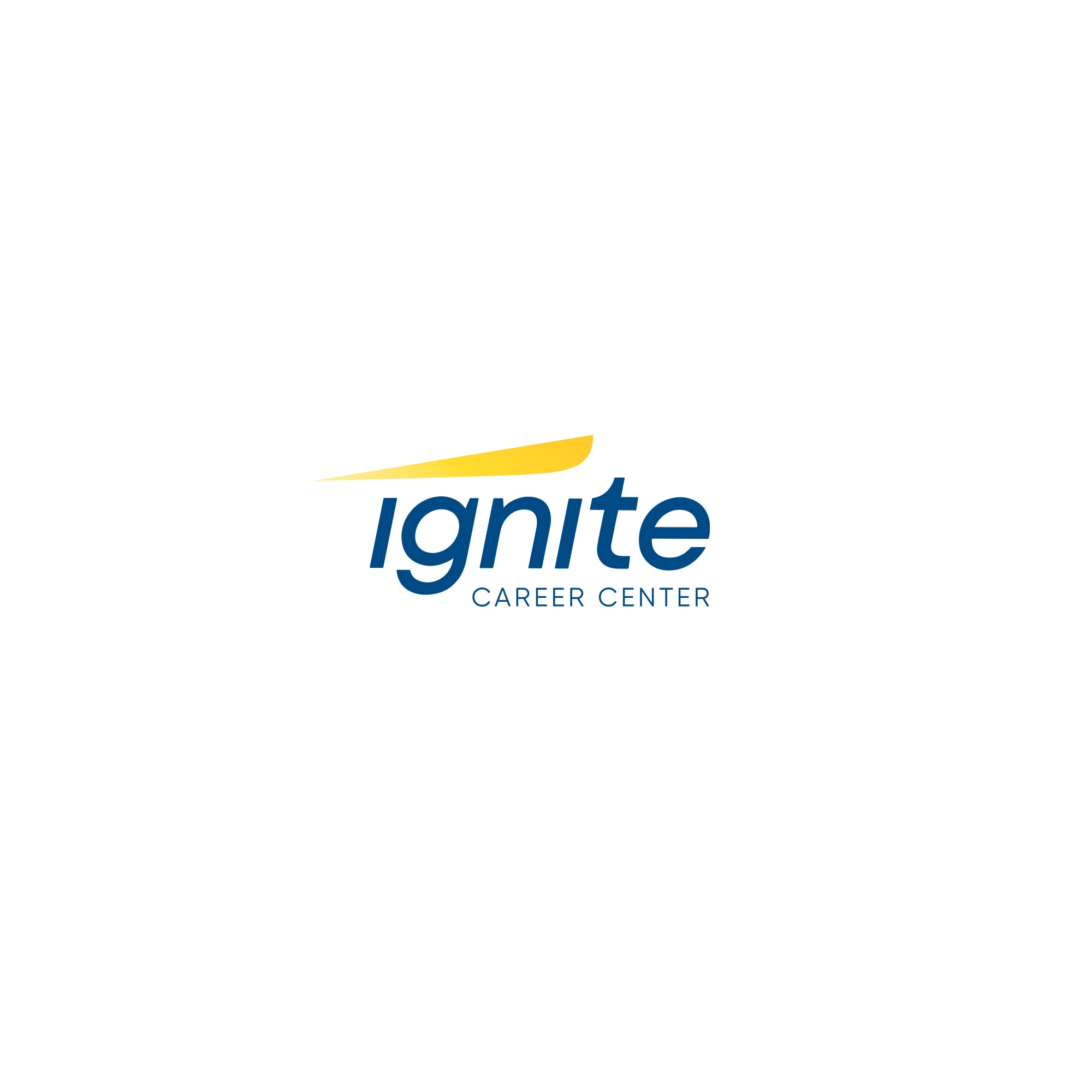 Go Further. Get there Faster.
The new brand evokes initiative, action, and momentum, and positions the Ignite Career Center as a jumping off point toward success. Our visual identity exemplifies the flow, form and direction of the written content creating a powerfully knit brand that exudes confidence, hope, light and energy.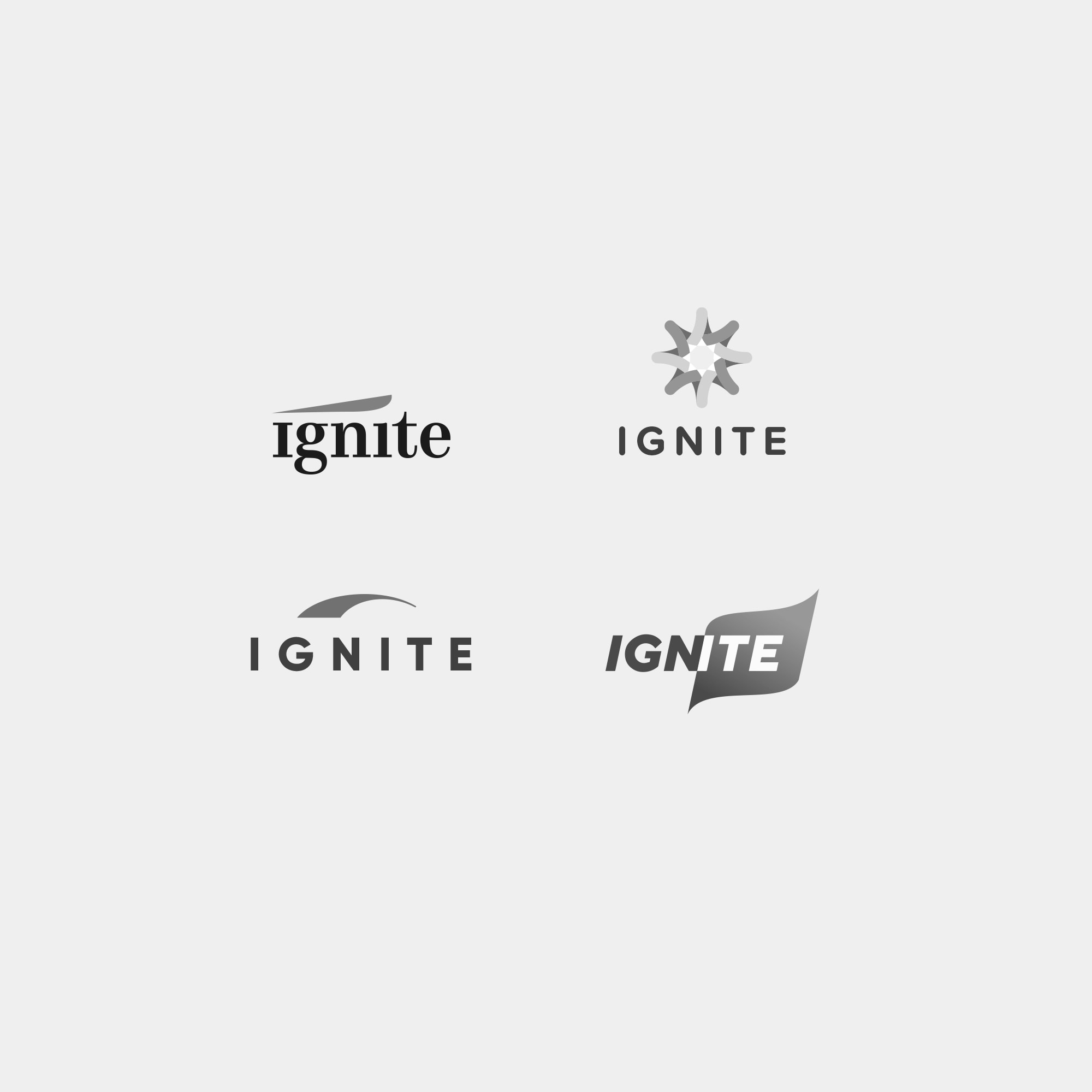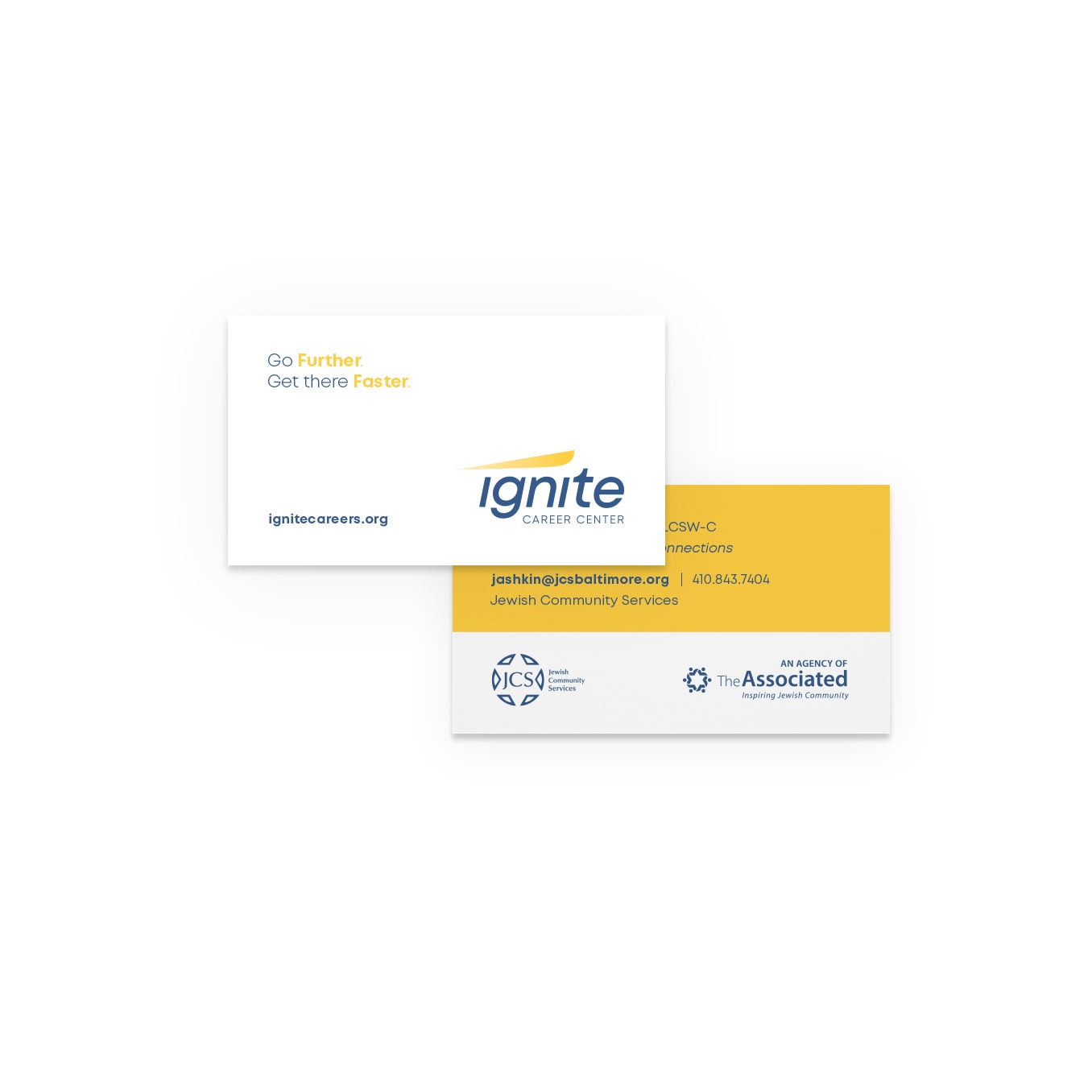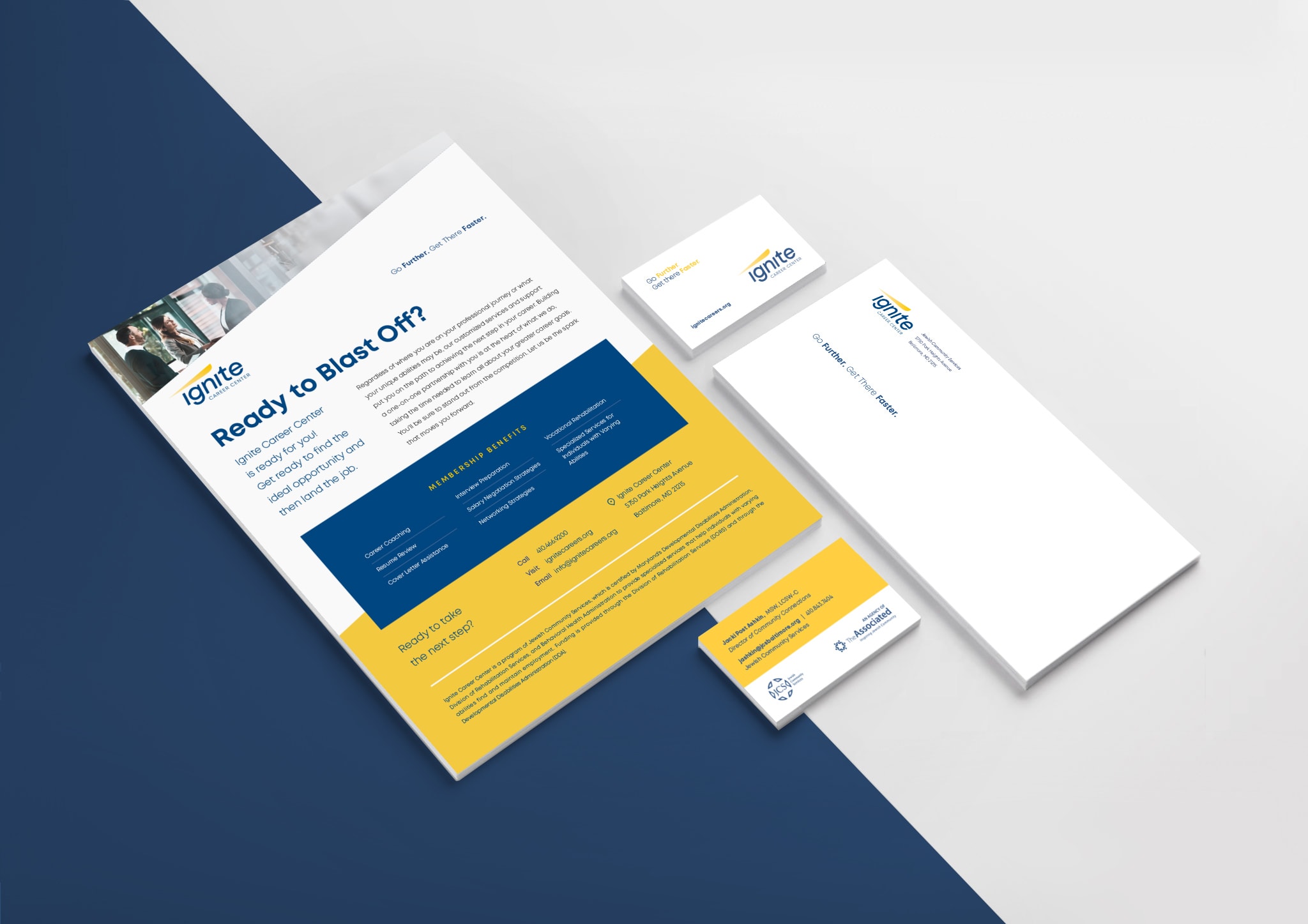 Let's Do Something Great.
Get in Touch.