Hillis-Carnes Engineering Associates is a multi-specialty engineering firm with advanced capabilities in geotechnical and geostructural engineering, environmental consulting, specialty construction, construction materials engineering and testing, and third-party inspections. The firm provides services for schools, stadiums, highways and housing developments in any location throughout the Mid-Atlantic and beyond.
The Challenge
Hillis-Carnes' brand and web presence needed to reflect the tenure, geographic reach and capabilities their 30-plus years of experience bring. The company had recently become an ESOP, leadership transitions were in play, and the need to recruit and retain were paramount. The competitive landscape is sleepy, with out-dated brands and web presences. Search volume for industry-specific keywords showed high. With the right user experience and content strategy, Hillis-Carnes would be able to easily monetize their investment in branding and web development.
The Solution
Leveraging data pulled through search volume studies, Vitamin developed a content strategy aimed at immediate articulation of the Hillis-Carnes difference. A keyword-rich value proposition with similarly executed keyword-rich web copy and calls to action were written. We then built a user interface around the message, focusing on user journey and user experience with specific attention to funneling users down a click path to conversion.
The Results
Significant organic SEO ranking for industry-specific keywords through local geographic search, an increase in engagement in mobile device traffic and improved ranking in search engine placement. All of this resulted in one to three inbound leads per week for qualified new business. Hillis-Carnes is actively using the new site in the new business effort and the marketing team is evolving content on a monthly basis through use of the site's content management system. Leads received are highly qualified and very specific.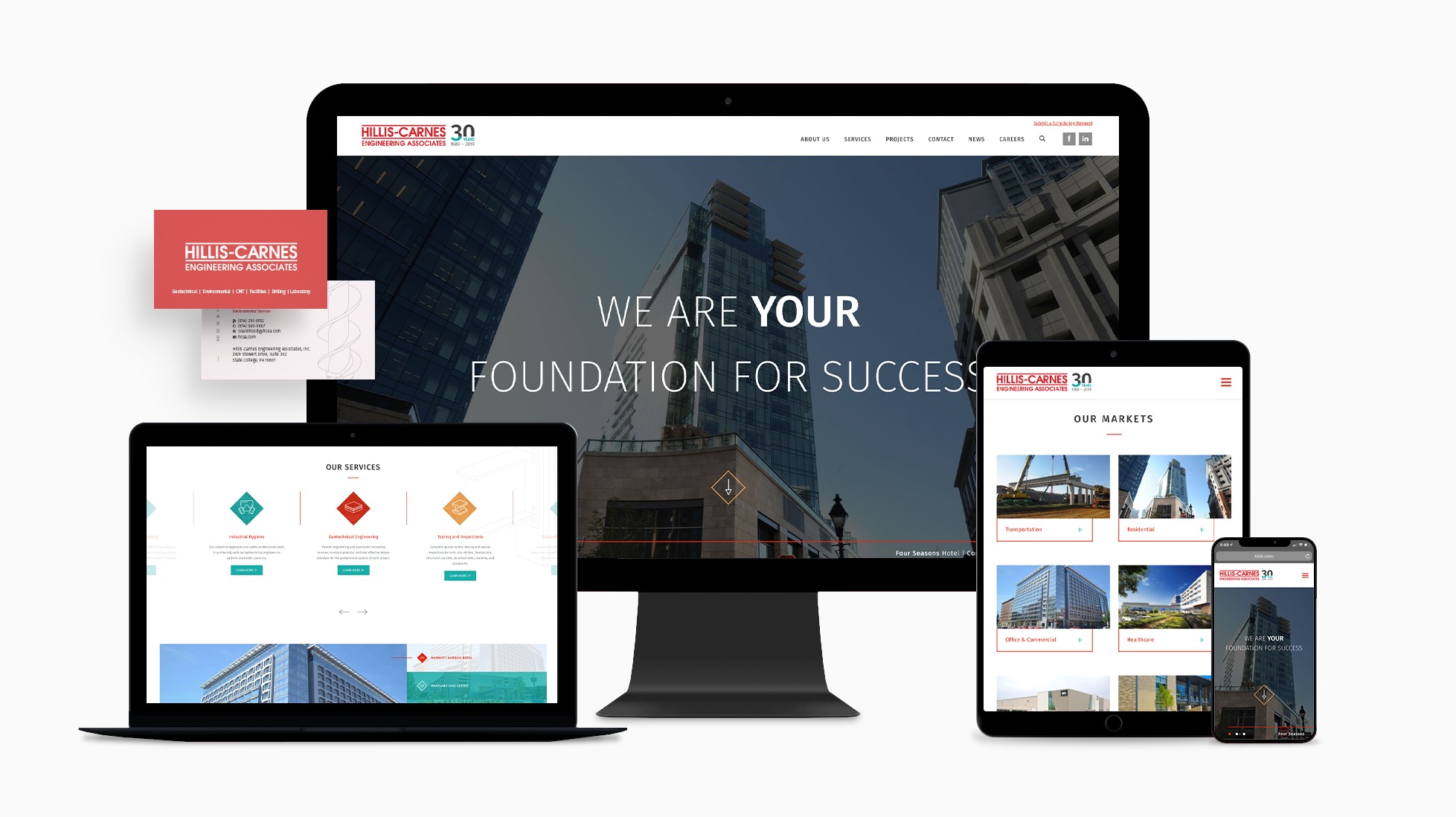 Custom WordPress Marketing Site
A fully responsive, custom WordPress site was built to showcase the Hillis-Carnes broad portfolio of work. The sleek, modern design is an embodiment of who the company is today. The SEO effort put into the project is performing to expectation, generating one to three inbound leads for new business per week. Hillis-Carnes is actively administering site content in-house through the site's content management system.
View Live Site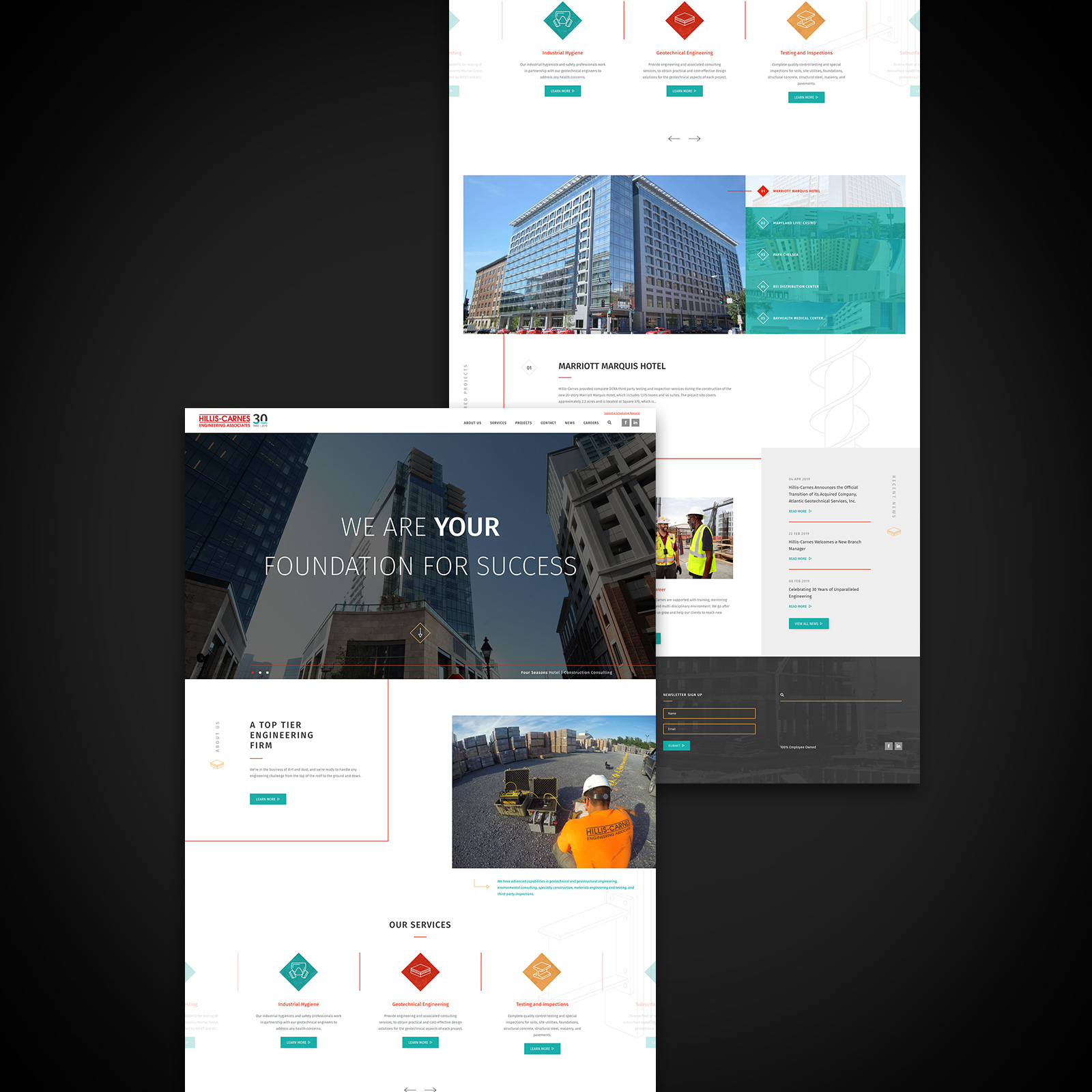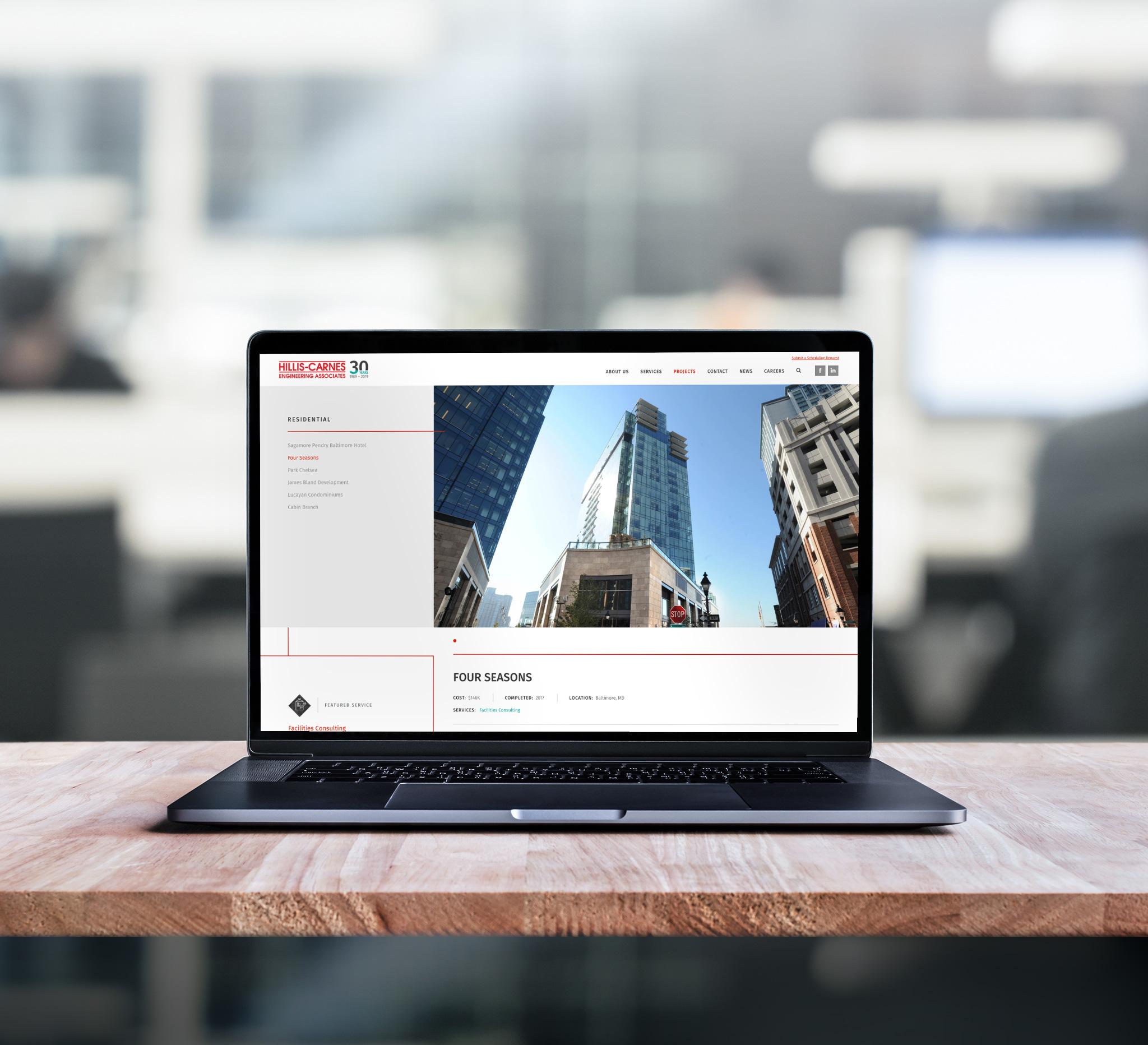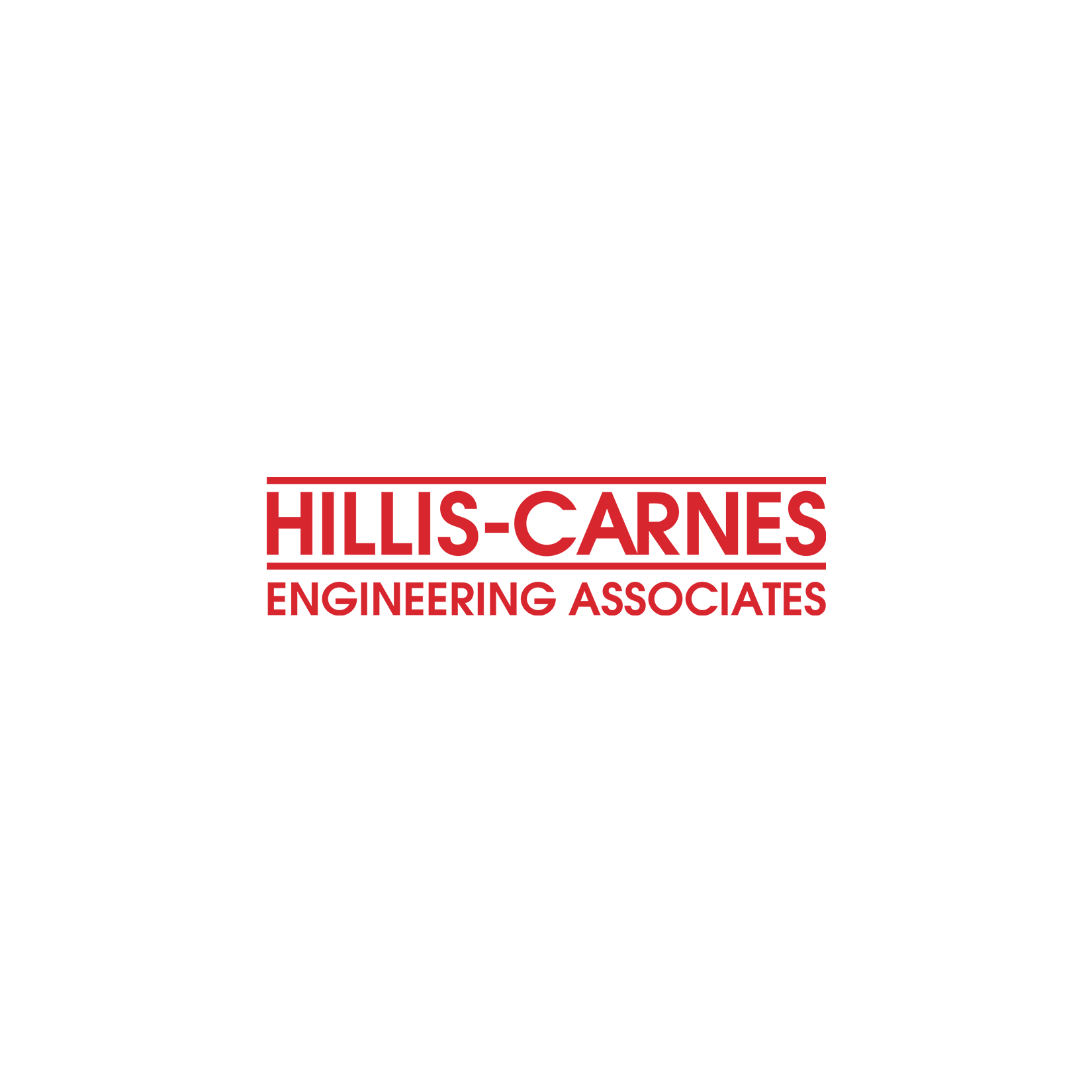 Cohesive Both On and Offline
Hillis-Carnes' print collateral was designed to match the fresh, new look/feel of the website. This effort includes business cards, an updated color scheme for the identity, and twelve custom illustrated icons representing each of the services Hillis-Carnes provides.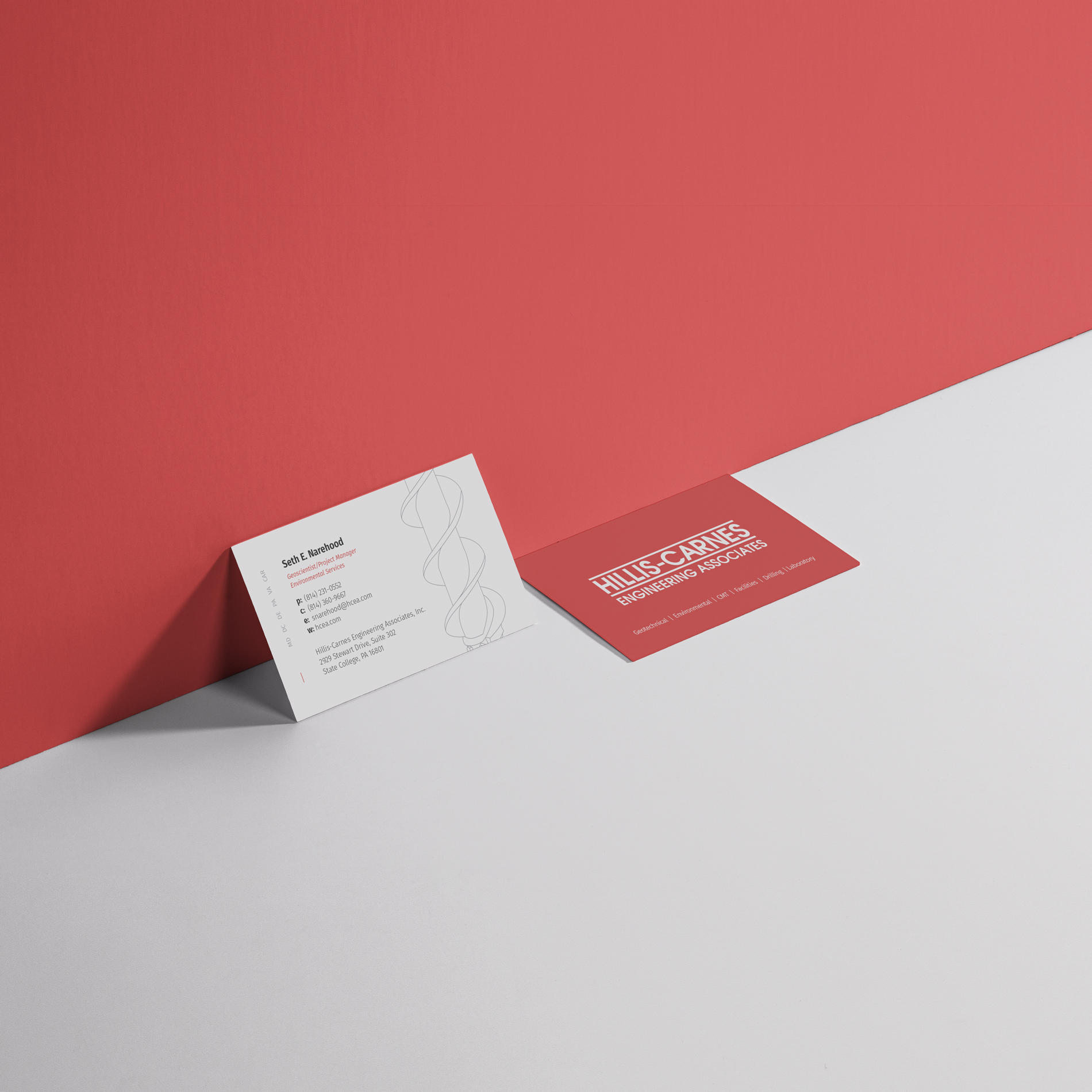 Geotechnical and Geostructural Recruitment
The iconography used within the way-finding of the website's services section was leveraged as the look/feel anchor for four matching banner stands used at recruitment fairs and industry trade shows.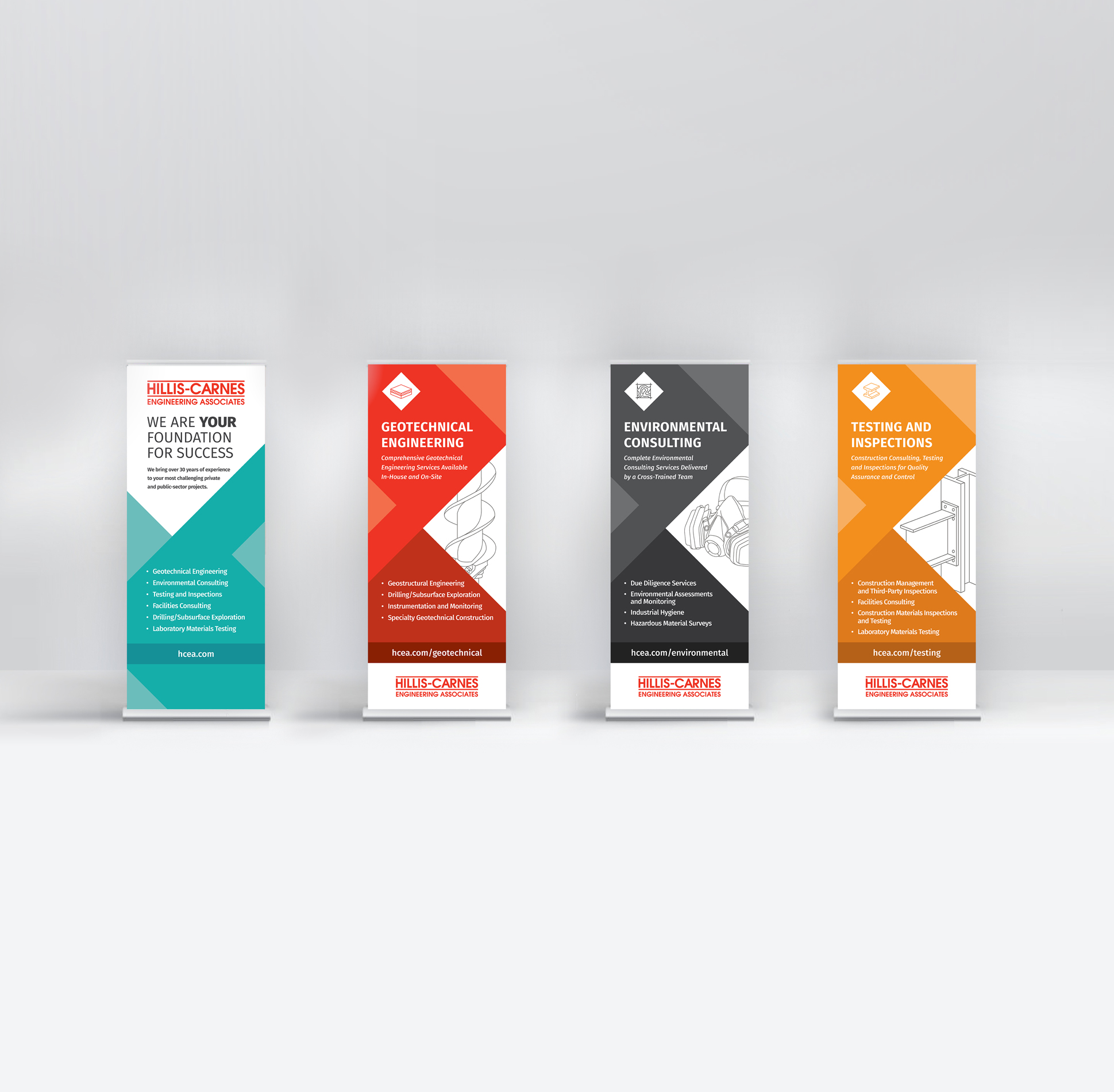 Let's Do Something Great.
Get in Touch.