Ellin & Tucker is more than an ordinary accounting firm. They are a strategic partner, a counselor and an advocate. Ellin & Tucker remains by your side. Vitamin branded these attributes as "In The Room." The In The Room campaign depicts Ellin & Tucker by the client's side, delivering expert perspective for each moment, large or small.
Challenge
Ellin & Tucker tapped Vitamin to create an ongoing advertising campaign backed by a fresh, differentiating message. We set out to create a series of ads tailored in a manner that resonated with each of Ellin & Tucker's distinct industries of focus. The campaign, specifically targeting the Baltimore-Washington region, needed to be delivered with a message speaking directly to industry-specific decision makers.
Strategy
Vitamin created the entertaining and relatable "In the Room" campaign featuring precocious children whose early forays into business were less than successful without the sound advice of Ellin & Tucker. Later in life, these same individuals were seen thriving once they had the firm as an ally. Vitamin designed a strong drive-to-web component featuring a microsite that brought the stories to life while working to capture email addresses for newsletter sign-ups.
Results
We aligned this creative, episodic campaign to be adjacent to industry-specific content in business journals throughout the year to target local and regional leaders within the firm's target markets. The campaign is unique, memorable and vastly different than the marketing of typical accounting firms, achieving Ellin & Tucker's goal to distinguish themselves. The In the Room microsite has also increased the firm's industry-specific email marketing lists for ongoing engagement.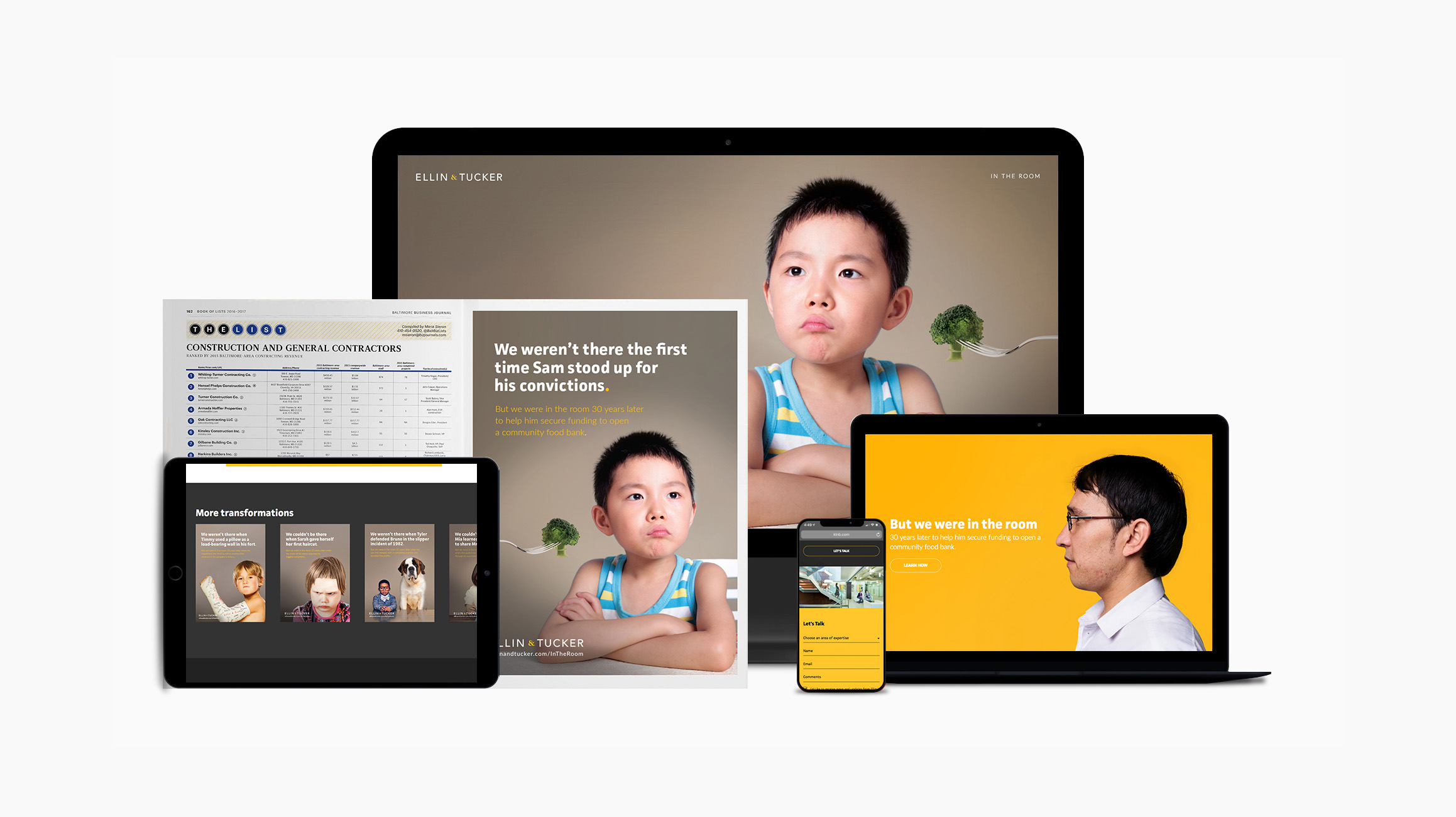 Relatable Stories
From a young lawyer-to-be who defended his dog, to a young woman who gave herself an ill-advised haircut, the "In the Room" campaign captures an early propensity for business that almost anyone can relate to.
View Live Site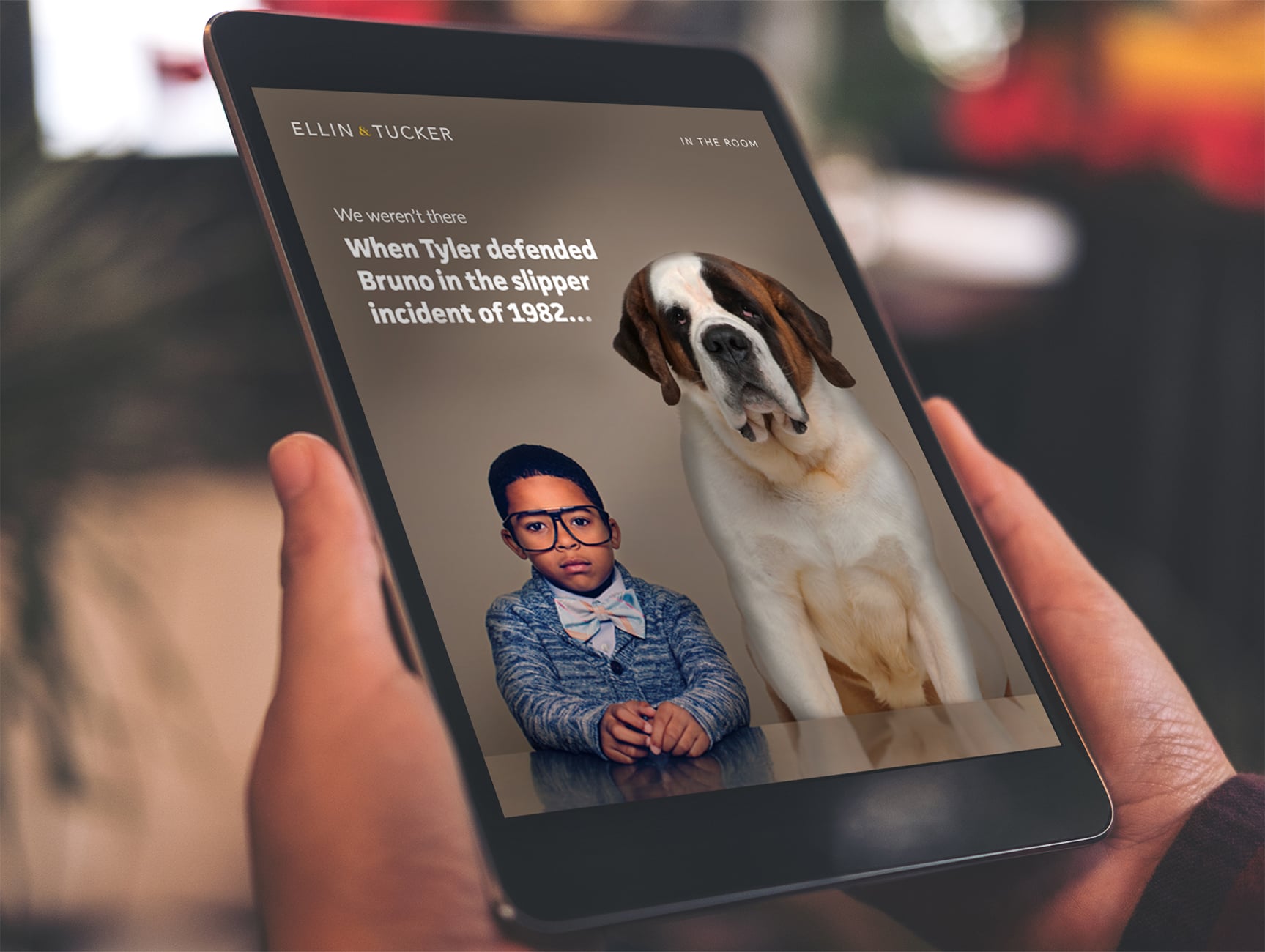 Drive-to-Web
The In the Room microsite is the ultimate destination for each unique story and brings the children's transformations to life in an even more experiential and immersive way.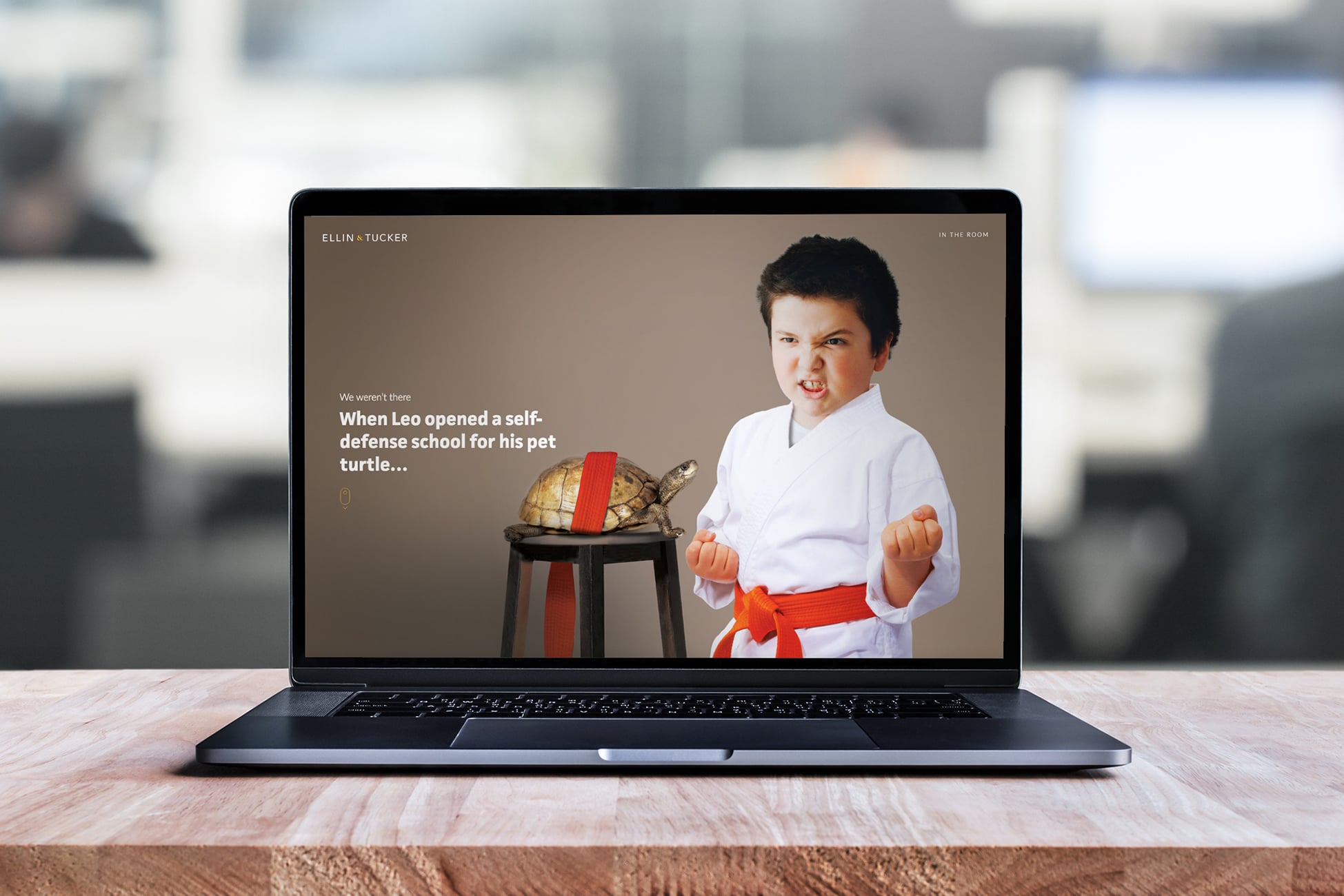 Ongoing Engagement
The microsite expands upon Ellin & Tucker's unique value proposition and showcases their depth and breadth of industry expertise. The microsite also provides a lead-generation form for visitors to remain engaged, learn more or contact the firm for new business.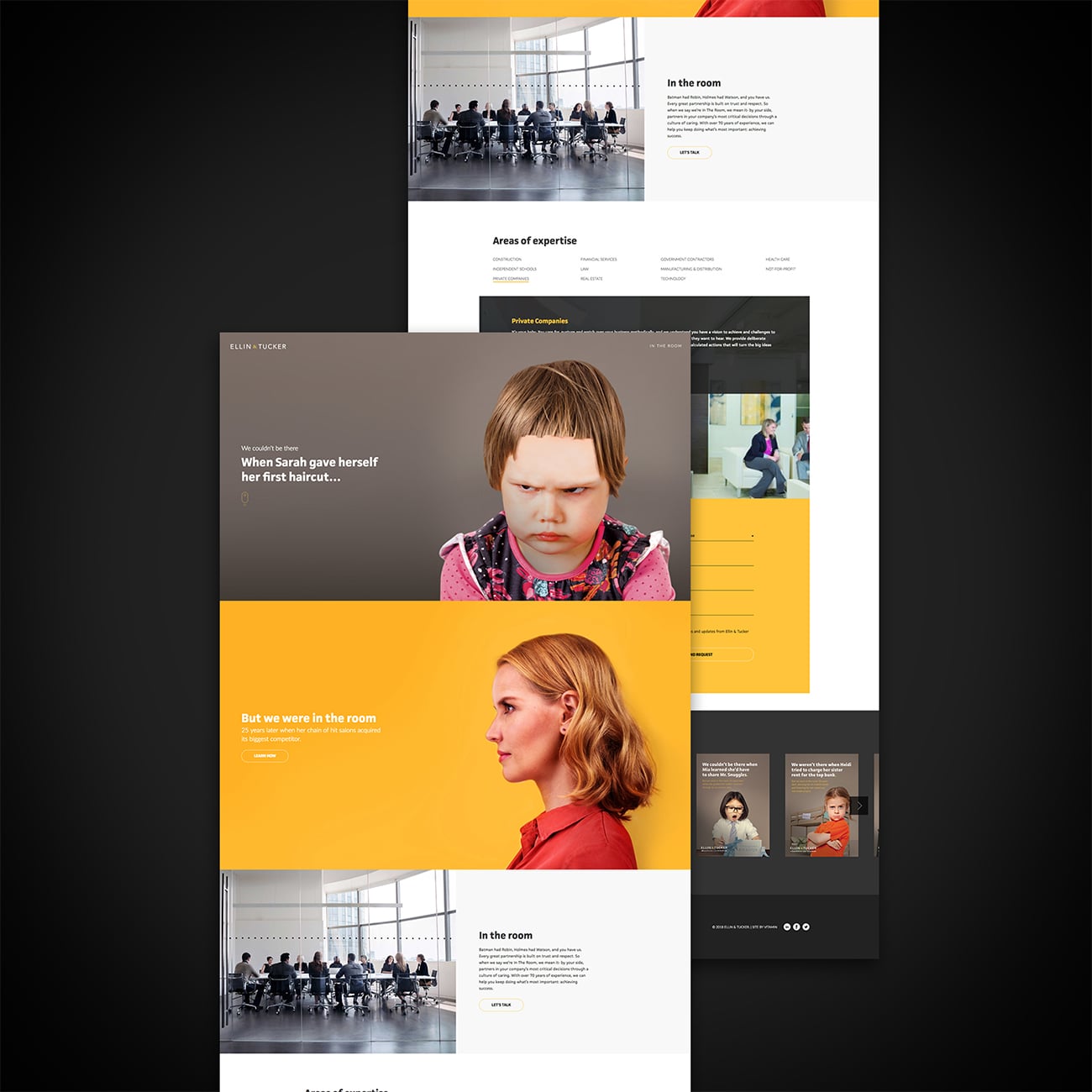 Mobile-First Perspective
We believe in designing for an optimal mobile experience. This campaign is built to come to life on all devices and tell a rich, engaging brand story.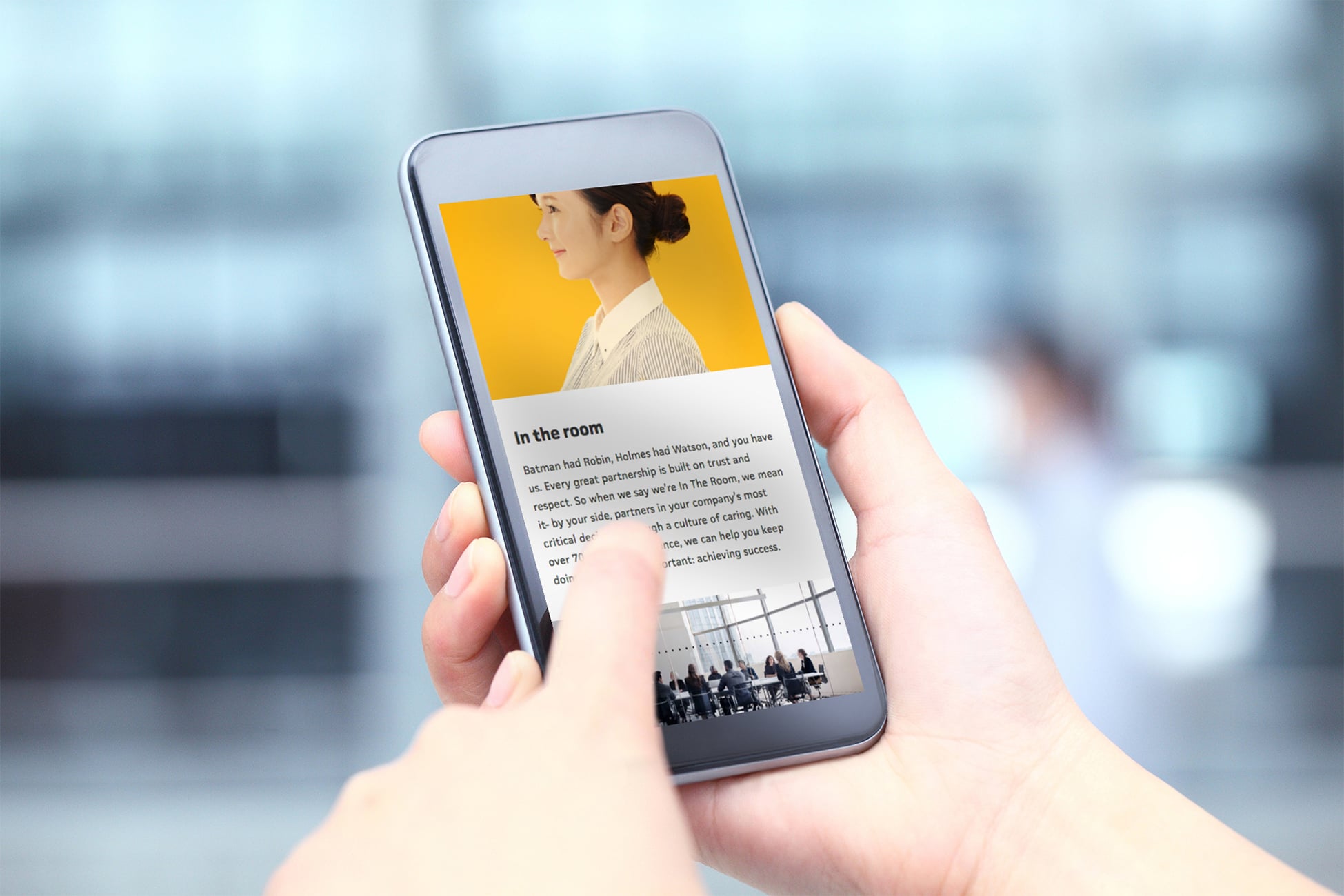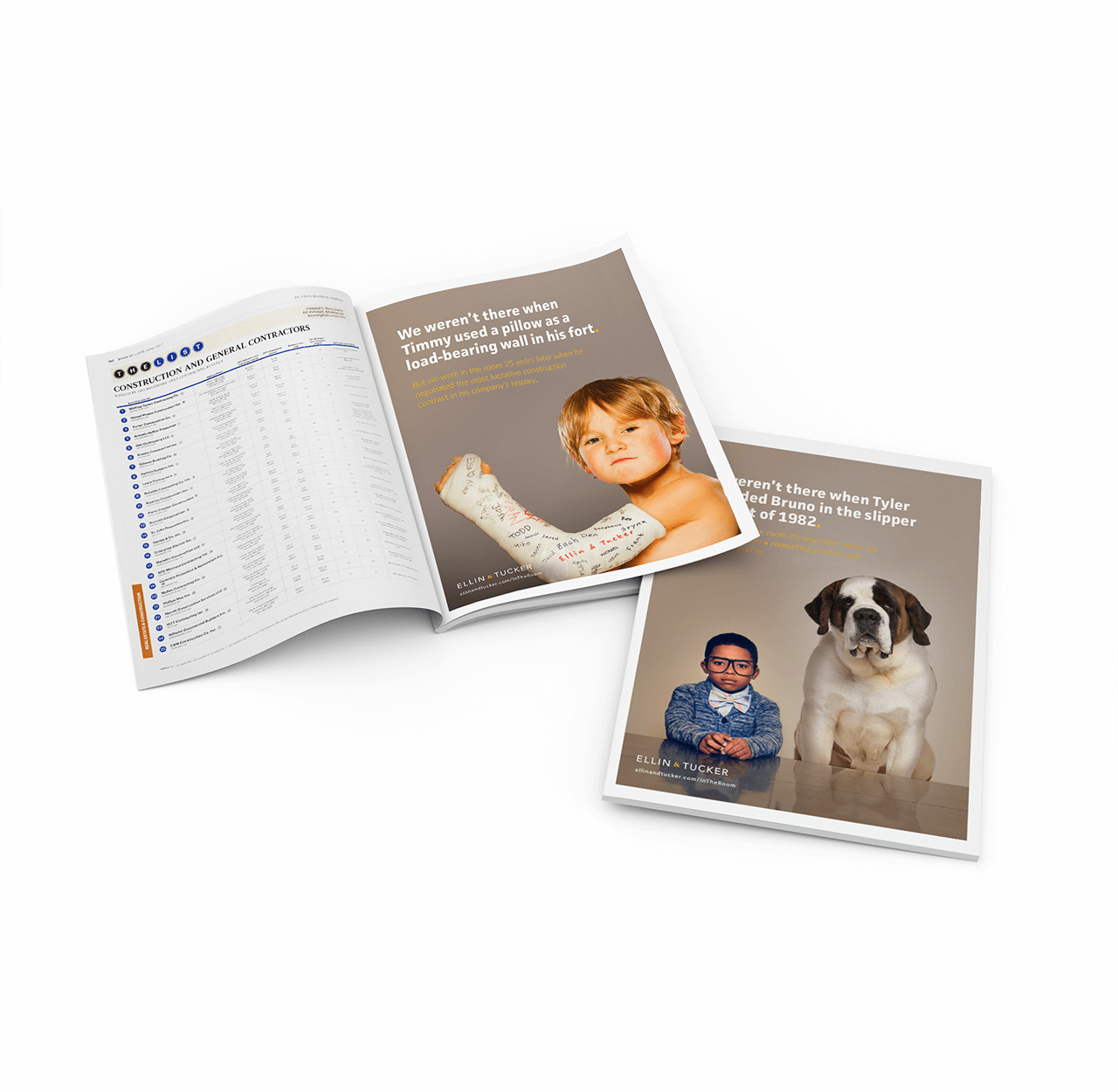 A Concept with Legs
The "In the Room" campaign has been so successful that Ellin & Tucker is extending it throughout the next year to include additional concepts. They will be using it as the foundation for their messaging platform and upcoming website redesign.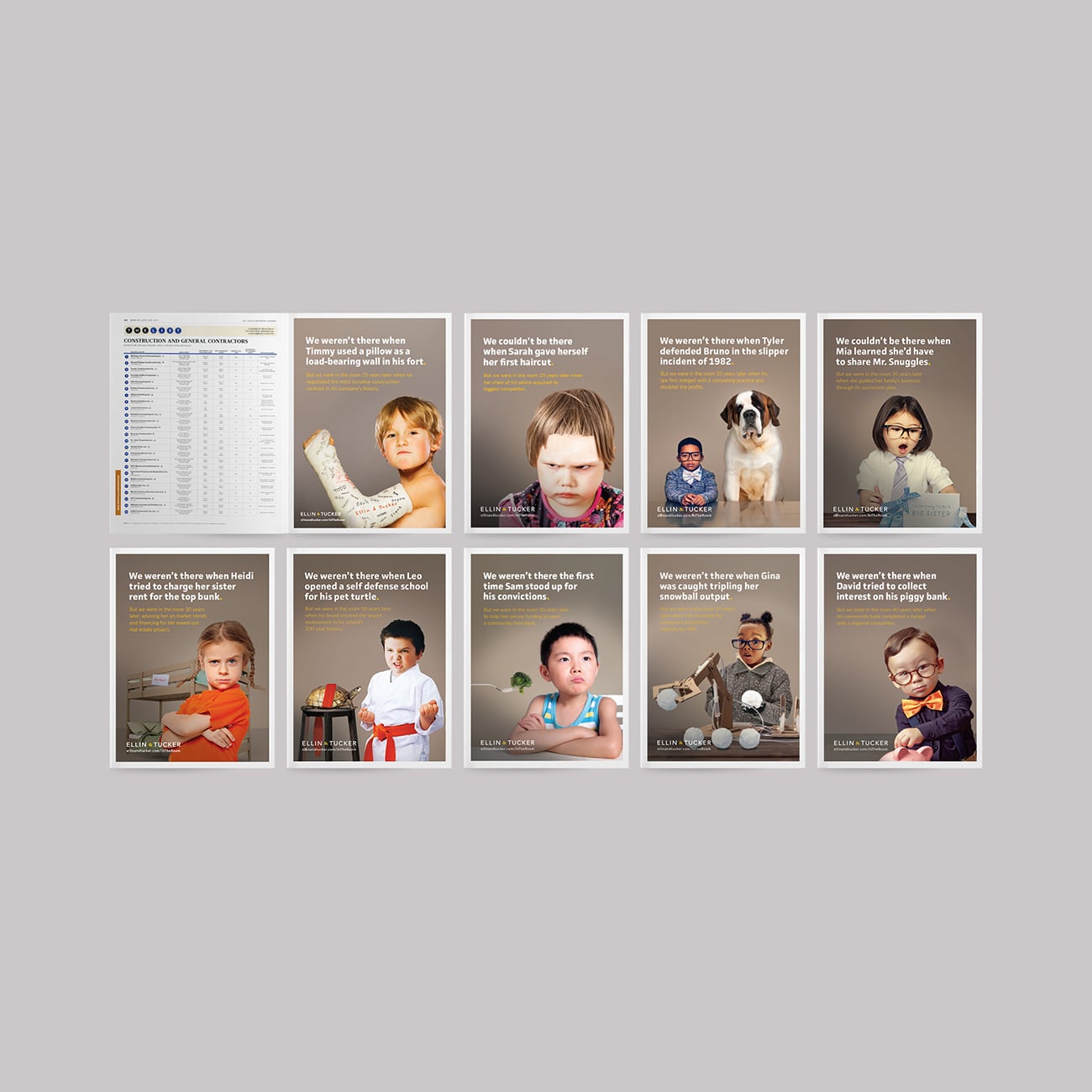 Let's Do Something Great.
Get in Touch.