As Catholic Charities of Baltimore approached their centennial, they were charged with launching the largest capital campaign in the organization's history, which would propel them toward the next 100 years with A Greater Promise. Catholic Charities is the largest private social services provider in Maryland and this historic milestone presented an opportunity to both reflect on their tremendous contributions to the community and take a deep, honest look inside to ask— how can we do more?
CHALLENGE
The $75 million fundraising goal for A Greater Promise was Catholic Charities' most ambitious capital campaign to date. The funds would be used to expand and improve existing programs and finance three key infrastructure initiatives. As the organization embarked on their next 100 years they knew that, more than ever, they would need the community to be part of the solution that would ensure a brighter tomorrow. A Greater Promise needed to be a rallying cry to engage the community and illustrate how we each can play a role in the advancement of society.
STRATEGY
Vitamin employed a unique strategy to engage the community and build intrigue. Rather than leading with a hard "ask," the first phase of our messaging was a completely anonymous teaser campaign that posed three simple questions— How can I help more? How can I give more? How can I love more? A short time later, the "answer" to these questions was revealed— "We can do more, together." along with Catholic Charities branding and a microsite url where the community could learn more about these key initiatives and how to contribute time, money or by spreading the word.
RESULTS
Within just four months of what was expected to be a year-long campaign, A Greater Promise eclipsed the $75 million goal— the largest capital funding goal in the organization's history. The idea of help, give, love was a nod to three distinct pathways of involvement, through advocacy, volunteering, and donations. This opened the aperture on who could be a part of the solution and how. We engaged parts of the community who were long-time supporters and those unaware of how they could help. To date the campaign has surpassed $100 million in donations.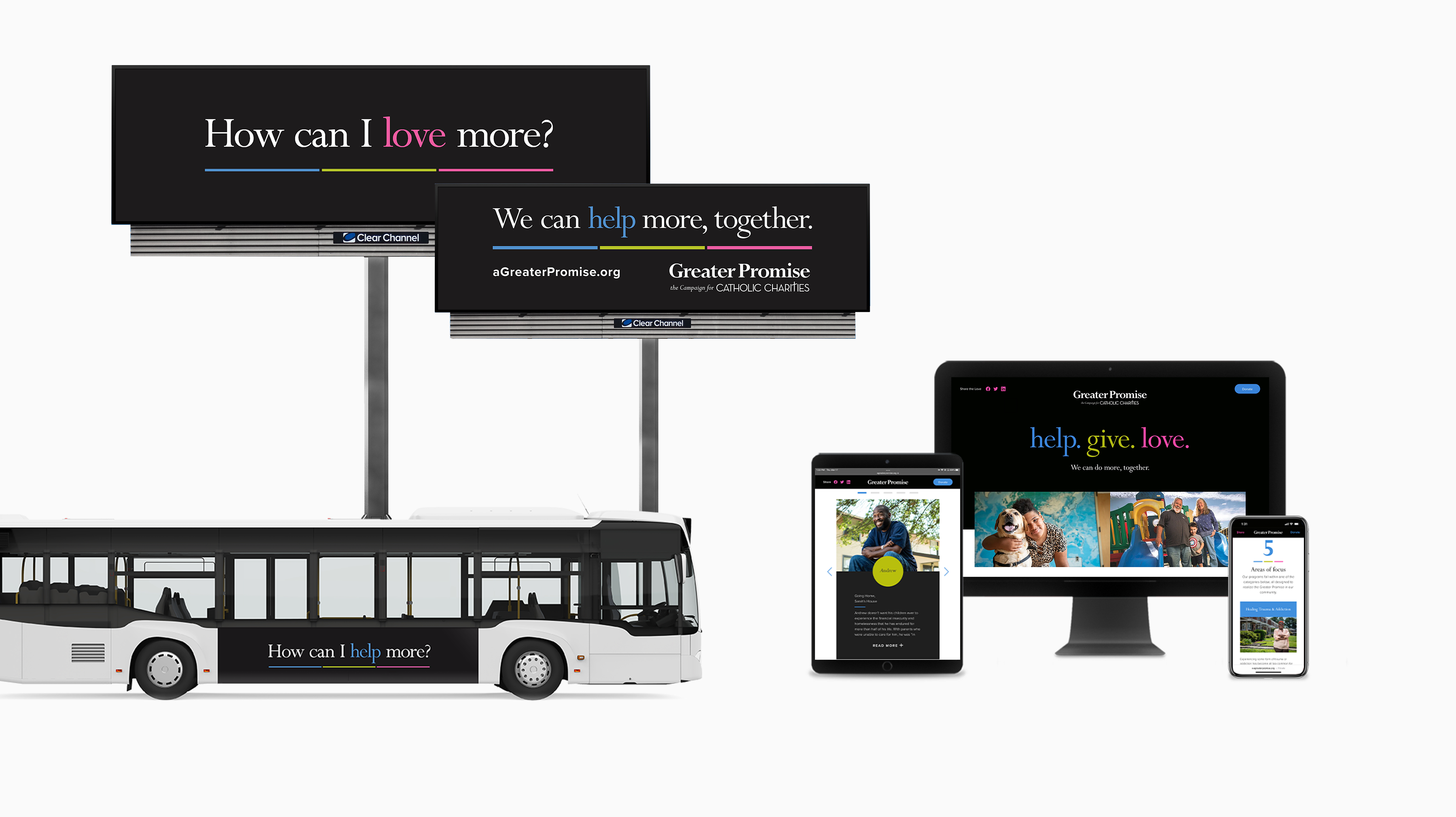 Help. Give. Love.
The unbranded teaser messages on billboards and buses throughout the city were designed to appeal to the innate compassion in our community as an almost subliminal way to plant seeds of empathy. Nothing to buy. Nowhere to go. Just a call to look inward. After using the teaser ads to build anticipation and interest, Vitamin leveraged the reveal to drive the community to the Greater Promise microsite where they found relevant information about the organization's newly reframed six areas of focus for programming, the three key infrastructure initiatives, latest news and events, and information on how to get involved and show support.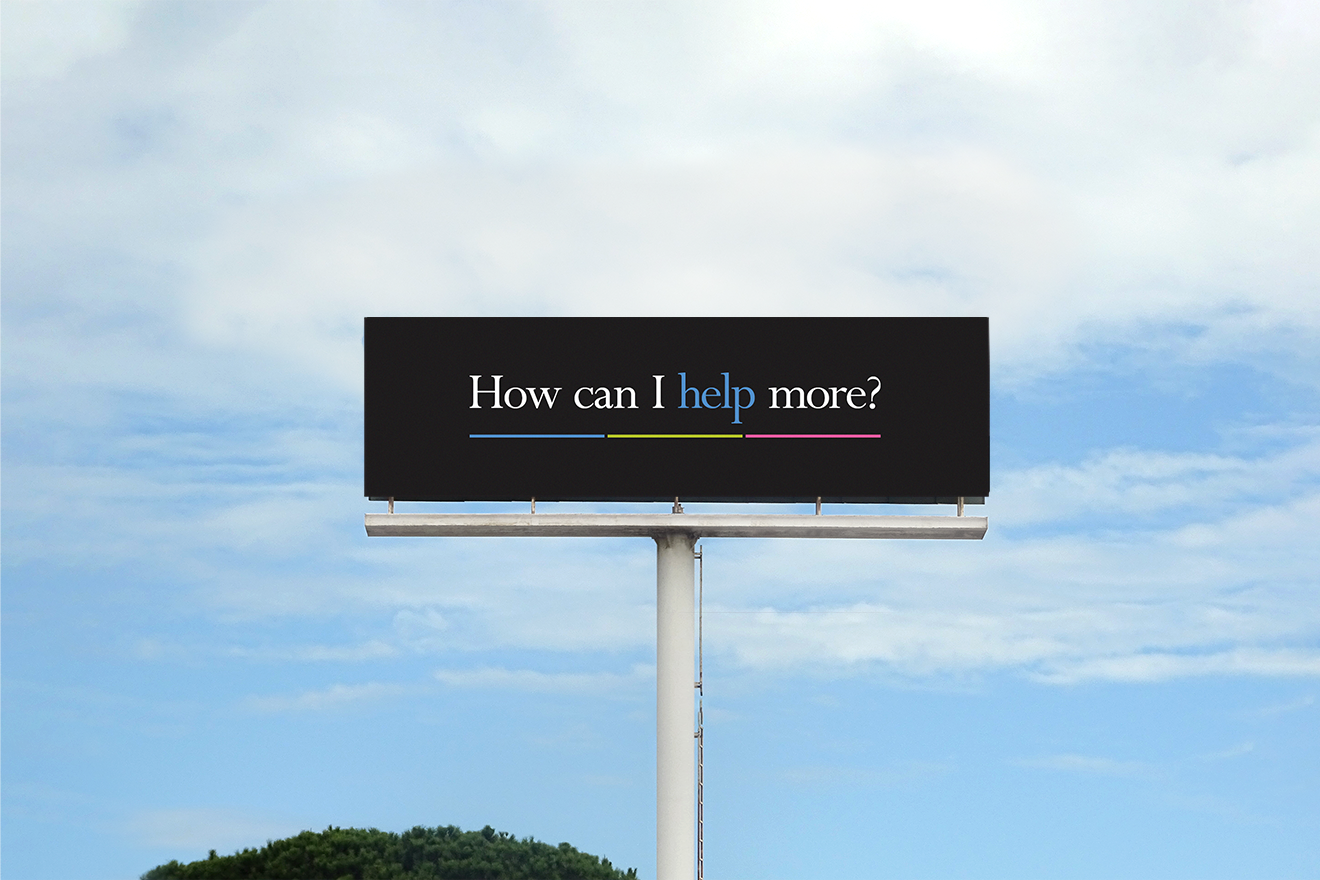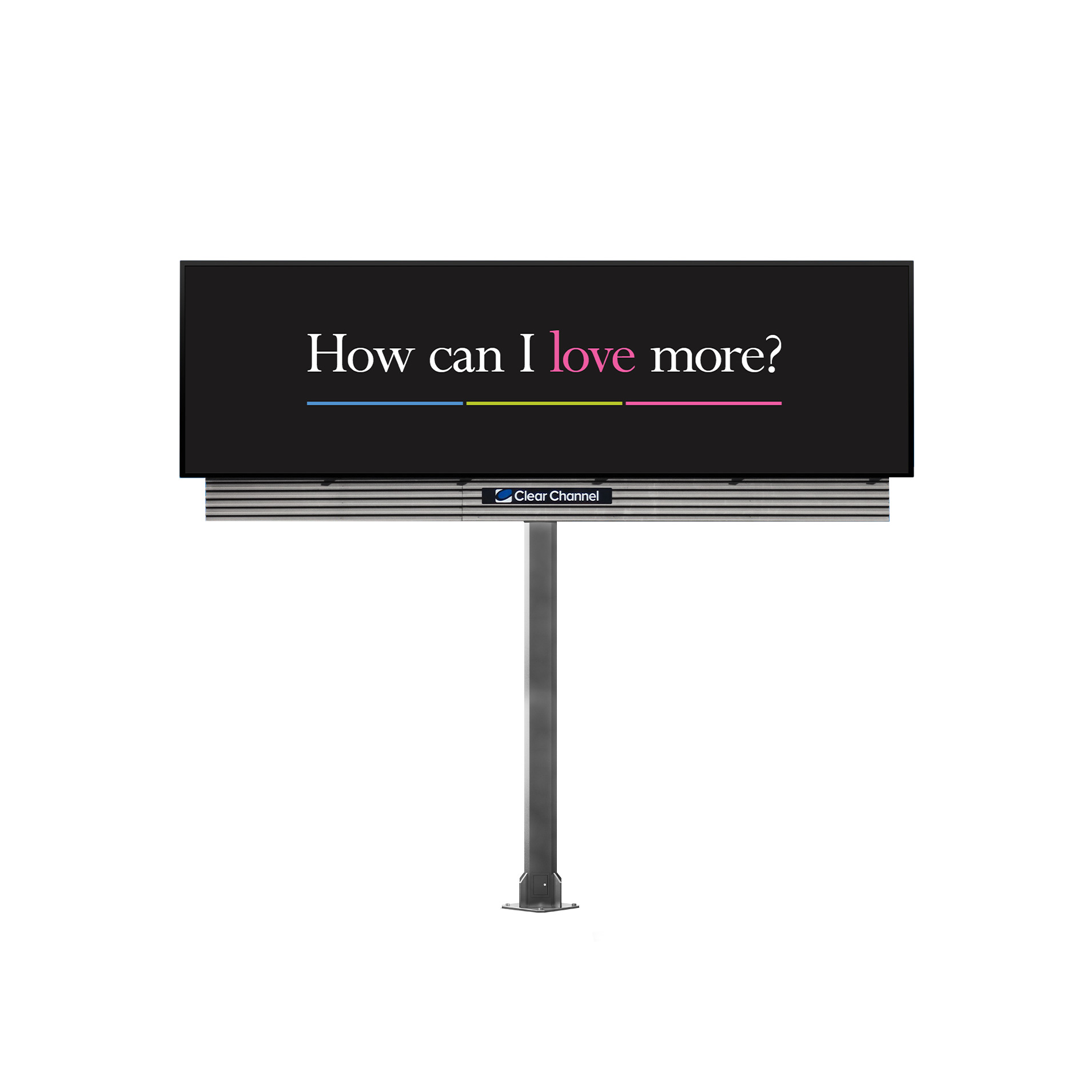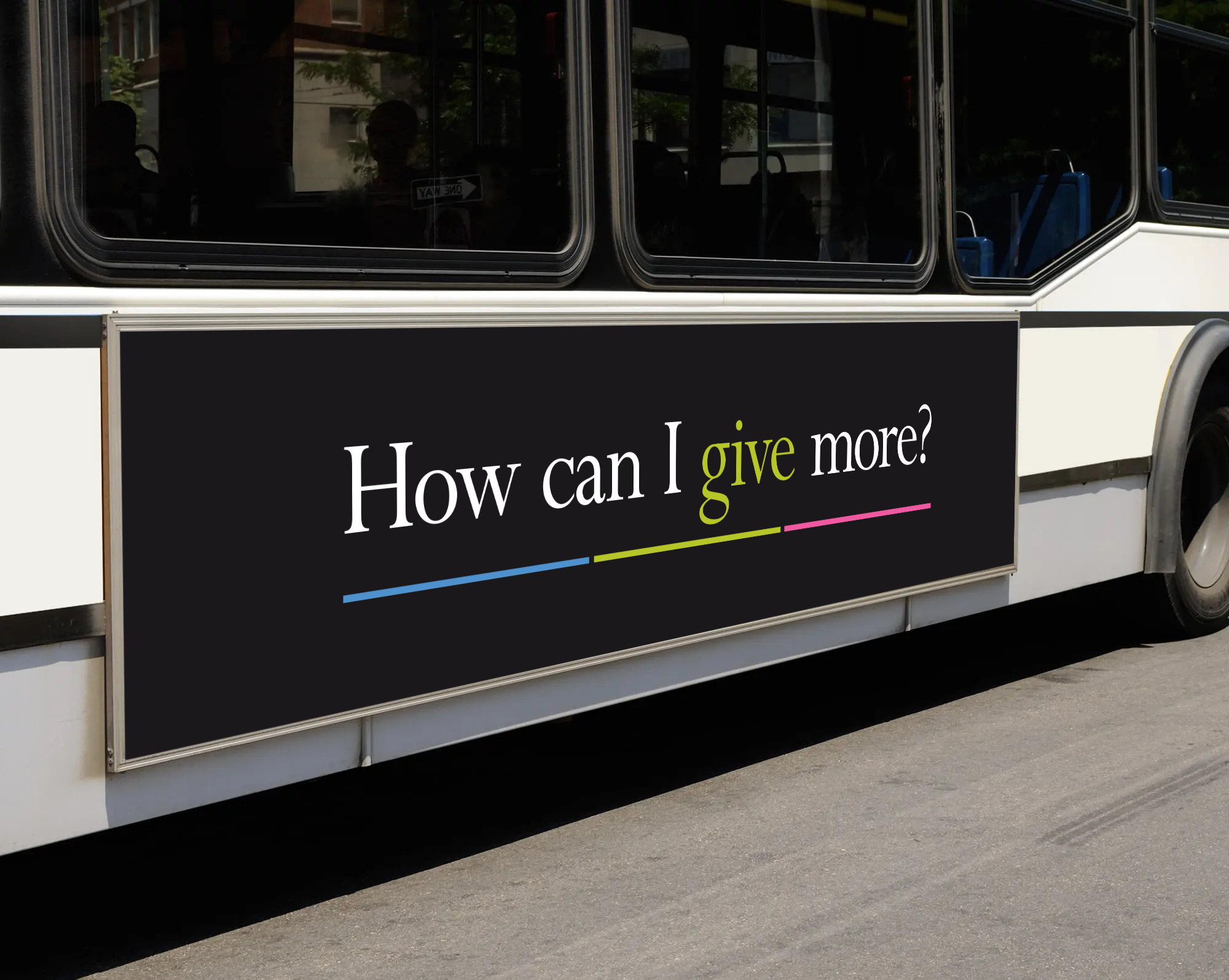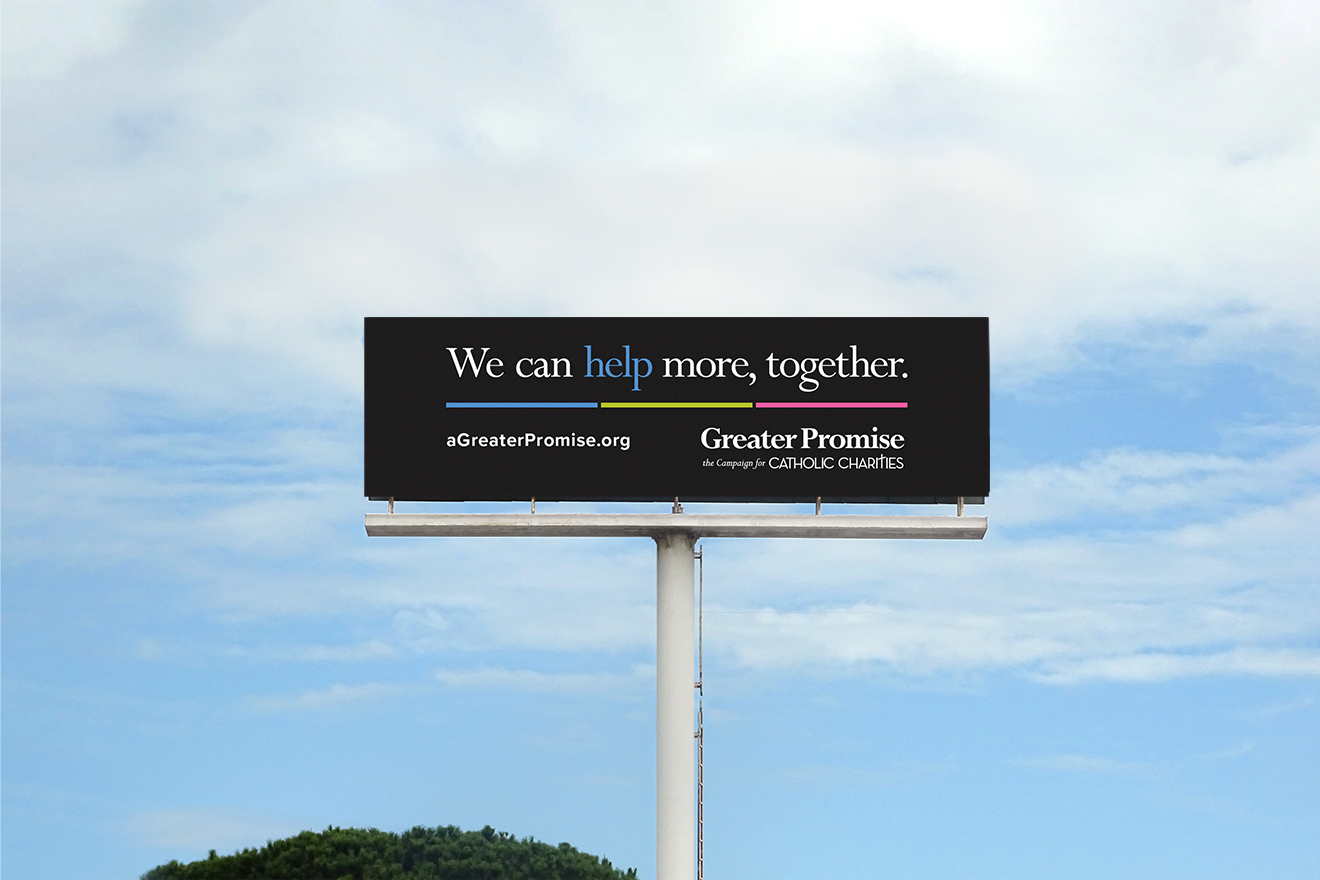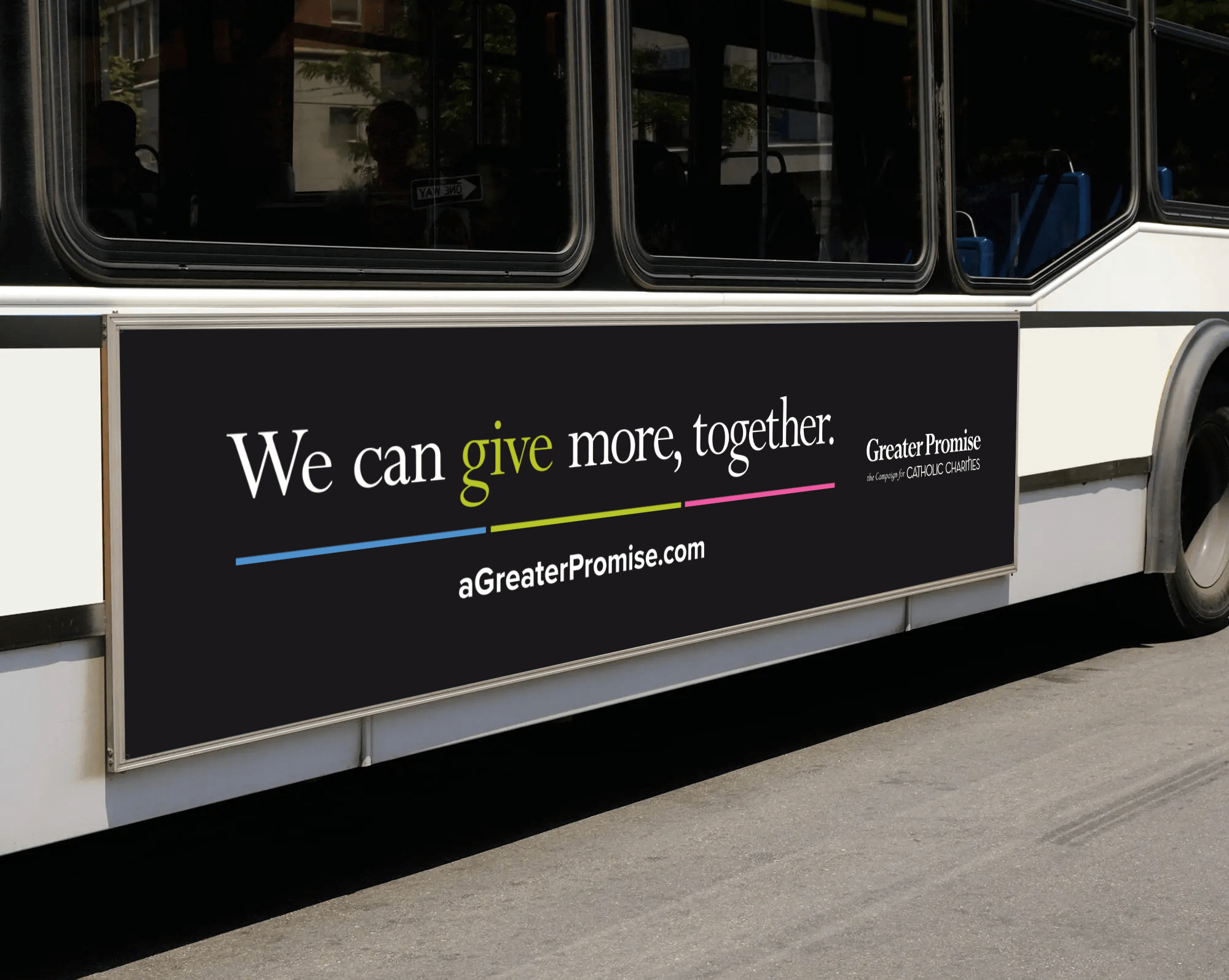 Something Greater in Us All
The organization has a 100-year history of honoring the humanity in all people by providing imperative services and resources to some of the area's most vulnerable individuals; children and families, immigrants, individuals with intellectual disabilities, people living in poverty, and senior citizens. Greater Promise was designed to bolster Catholic Charities' commitment to community advocacy as well as their role in assisting individuals in becoming fully realized versions of themselves. With that top of mind, the content strategy took on a people-first approach, centering stories of real human impact to drive home the significance of Catholic Charities' work.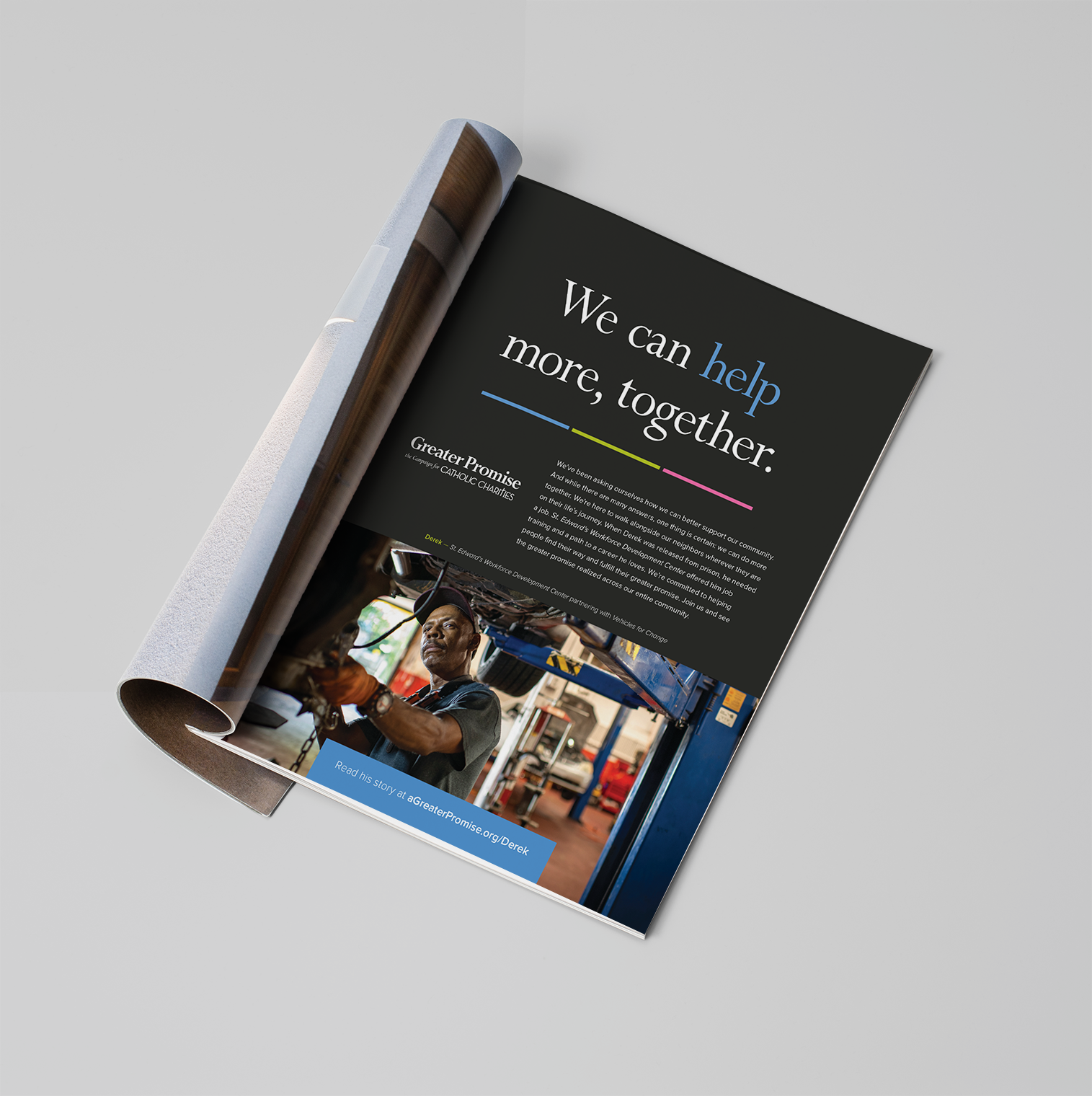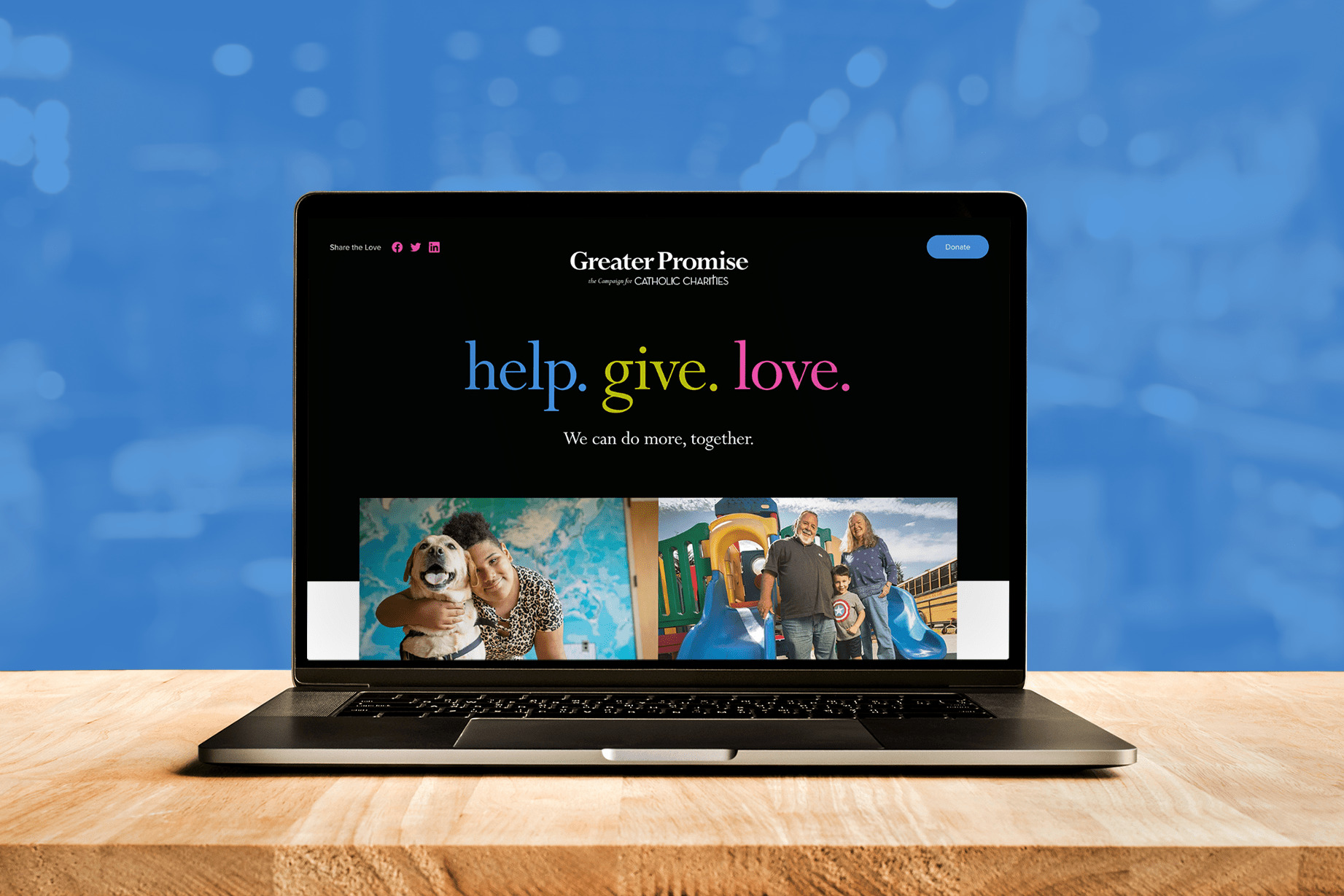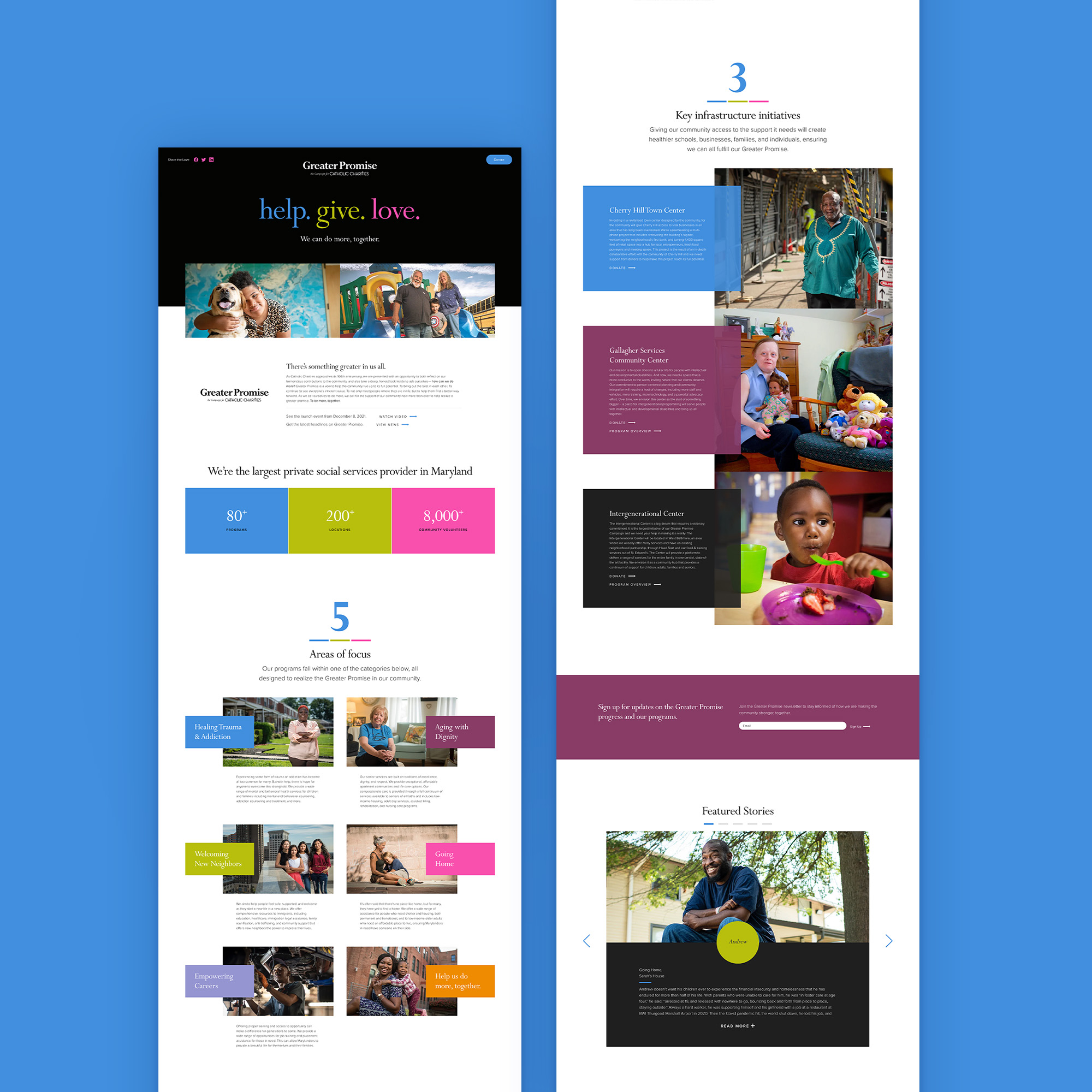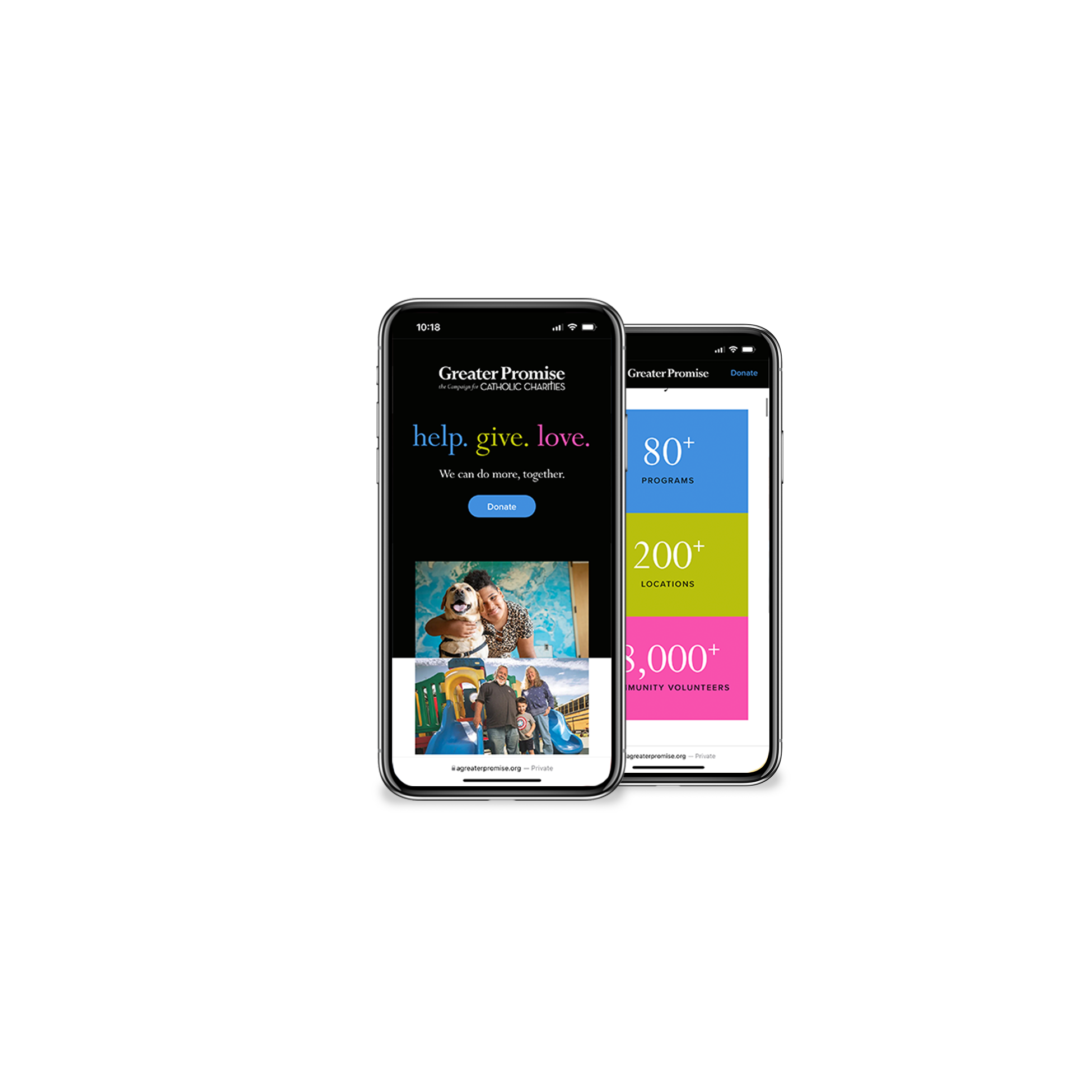 Reimagined Programs to Serve.
A Greater Promise also represented an opportunity to unveil a complete overhaul of how the organization's 80+ programs were categorized and presented. Catholic Charities began centering their programming around six key areas of focus to more quickly and clearly articulate the breadth of their work— healing trauma and addiction, aging with dignity, welcoming new neighbors (immigration resources), achieving independence, supporting children & families, and empowering careers.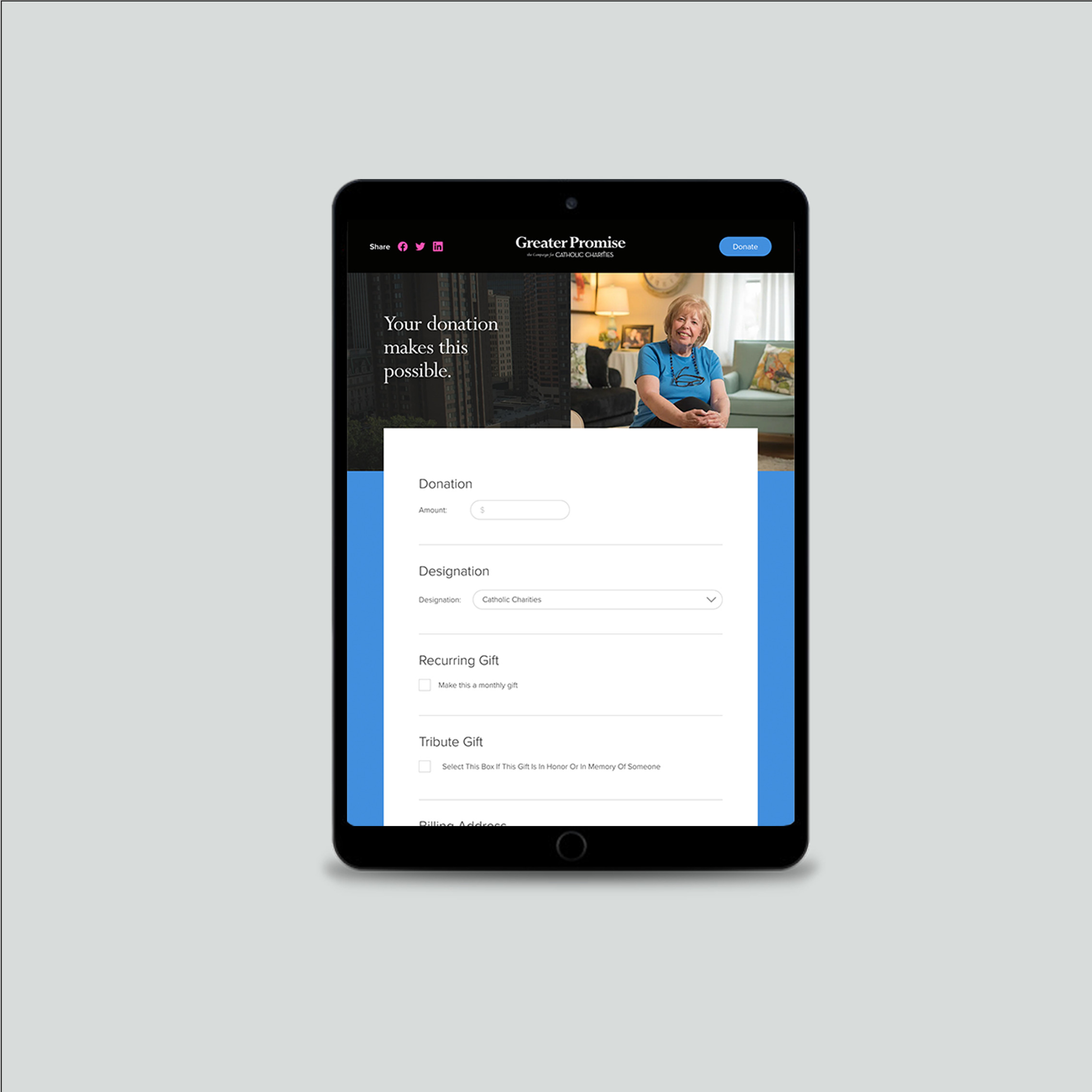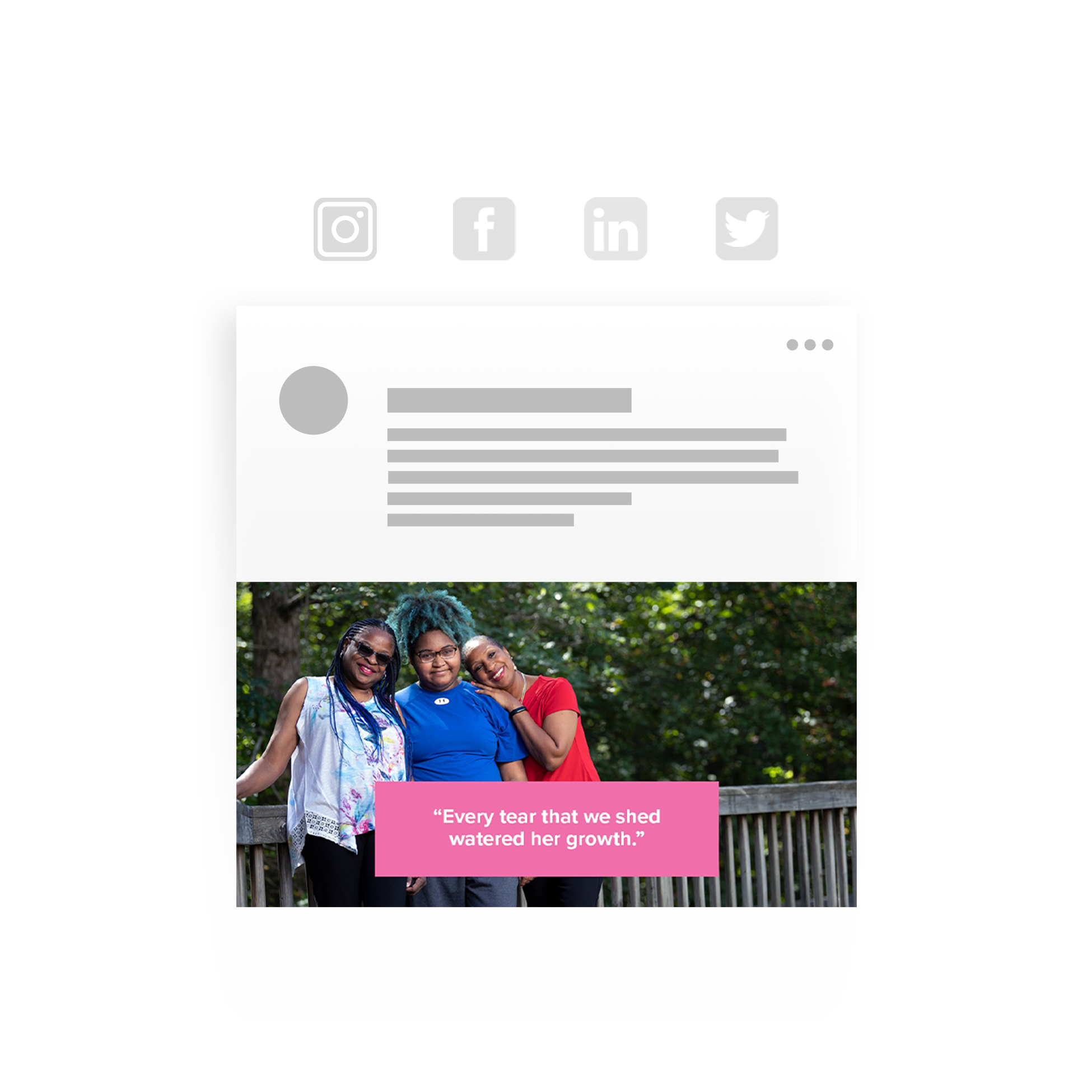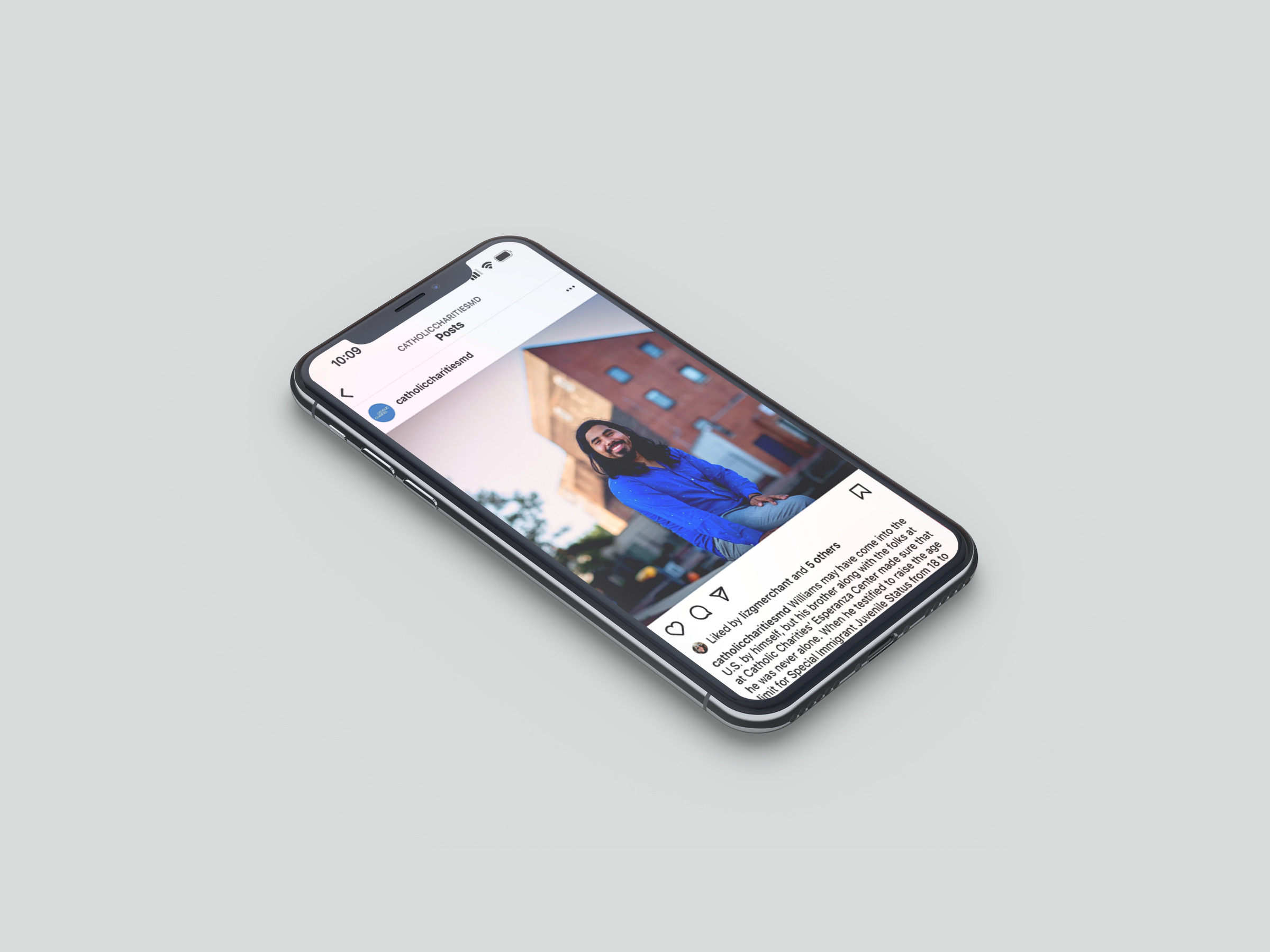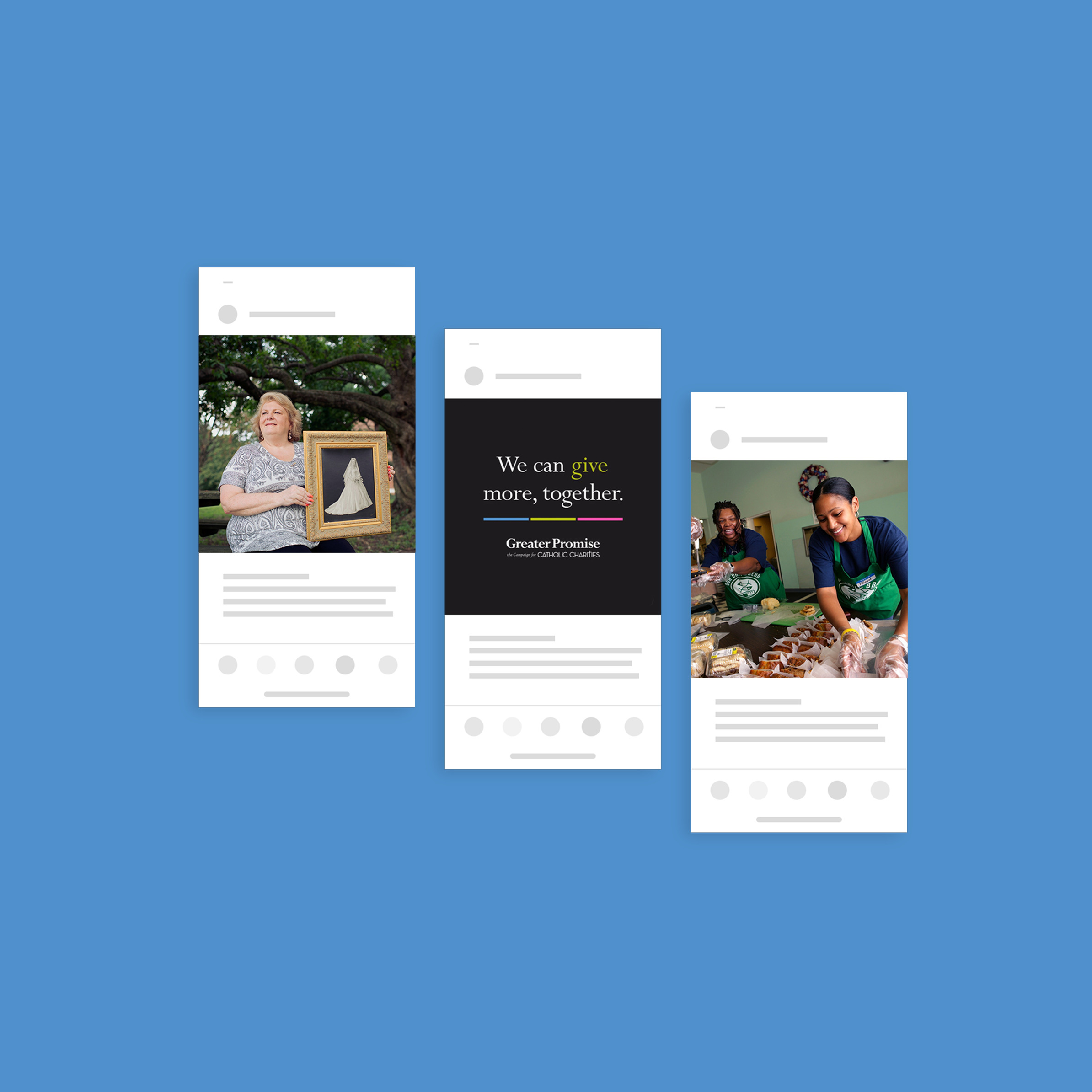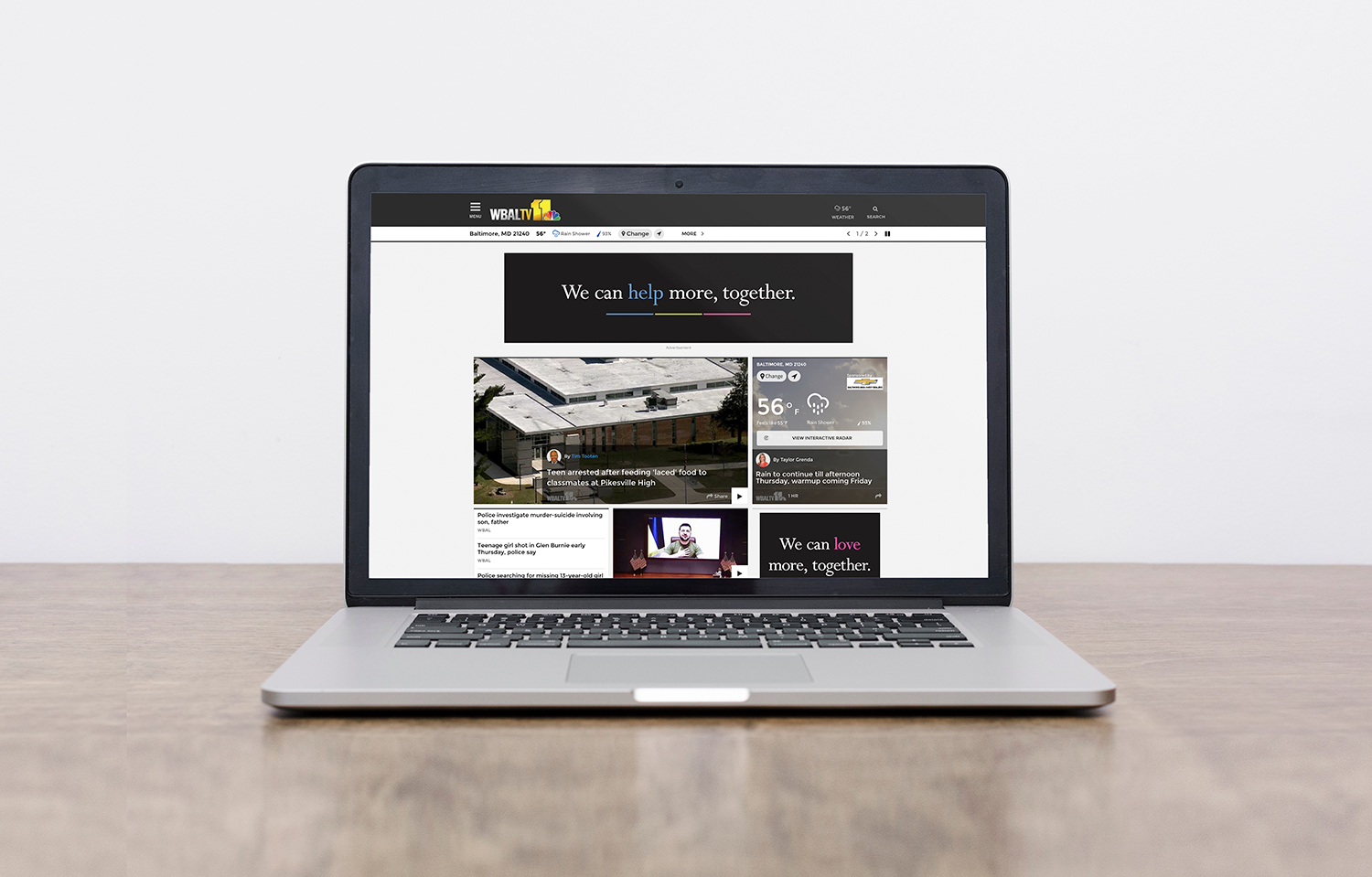 Let's Do Something Great.
Get in Touch.