With more than 80 programs at 200 locations, Catholic Charities is Maryland's largest private provider of human services. Every day, the non-profit serves children and families experiencing homelessness and poverty, individuals with intellectual disabilities, immigrants and seniors without regard to religion, race, or other circumstances.
CHALLENGE
When the COVID-19 pandemic and holiday season collided in 2020, Catholic Charities was faced with a significant challenge for one of their donors' most inspirational annual events – the Christmas Festival at the Basilica. An in-person concert was out of the question, so Catholic Charities sought out Vitamin to conceptualize an engaging virtual experience for the community to embody the joy of the holiday season.
STRATEGY
Rather than simply creating a singular event, our collective vision was to conceptualize a month-long virtual Christmas season calendar that would bring joy to the community through a series of daily activities and events in the form of virtual concerts, recipes, trivia, and more. We coined December 2020 the month of "Comfort & Joy!" The campaign was fully integrated across TV, radio, digital, out-of-home, and culminated with an immersive microsite.
RESULTS
The inaugural year of the campaign was a great success. Catholic Charities was able to secure premium sponsorships with McCormick & Co. and Domino Sugar based and our results far surpassed expectations. The campaign drove a 29% increase in donations and sponsorships from the past year, 32x more site visitors than annual concert attendees, and a 200% increase in CTR compared to prior email campaigns.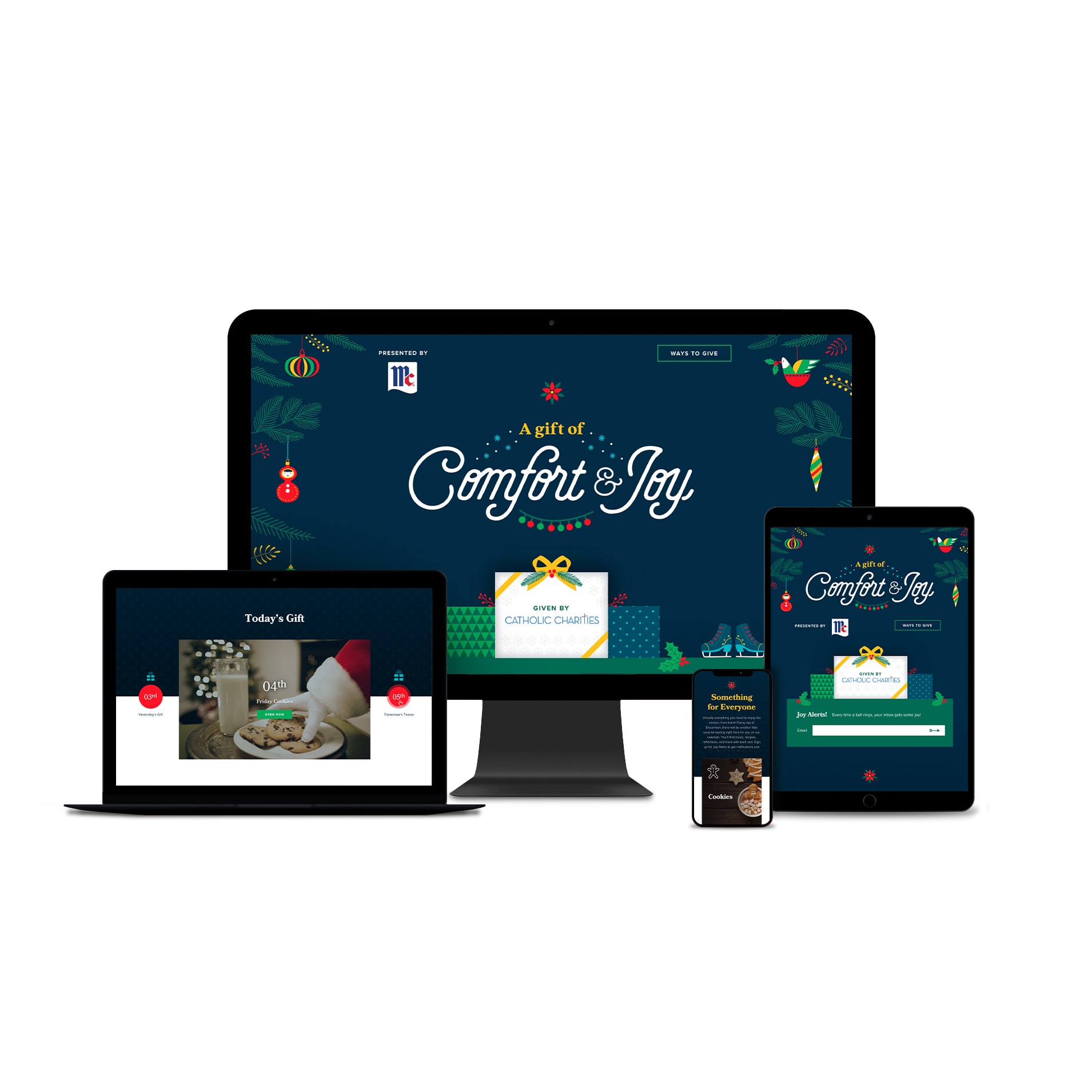 Virtually Everything You Need to Enjoy the Season- From Home!
The heart of the campaign was a microsite that all advertising and messaging drove to. This was the central destination for the community to visit and access virtual concerts, download recipes, and engage and share stories of giving on social.
Visit Microsite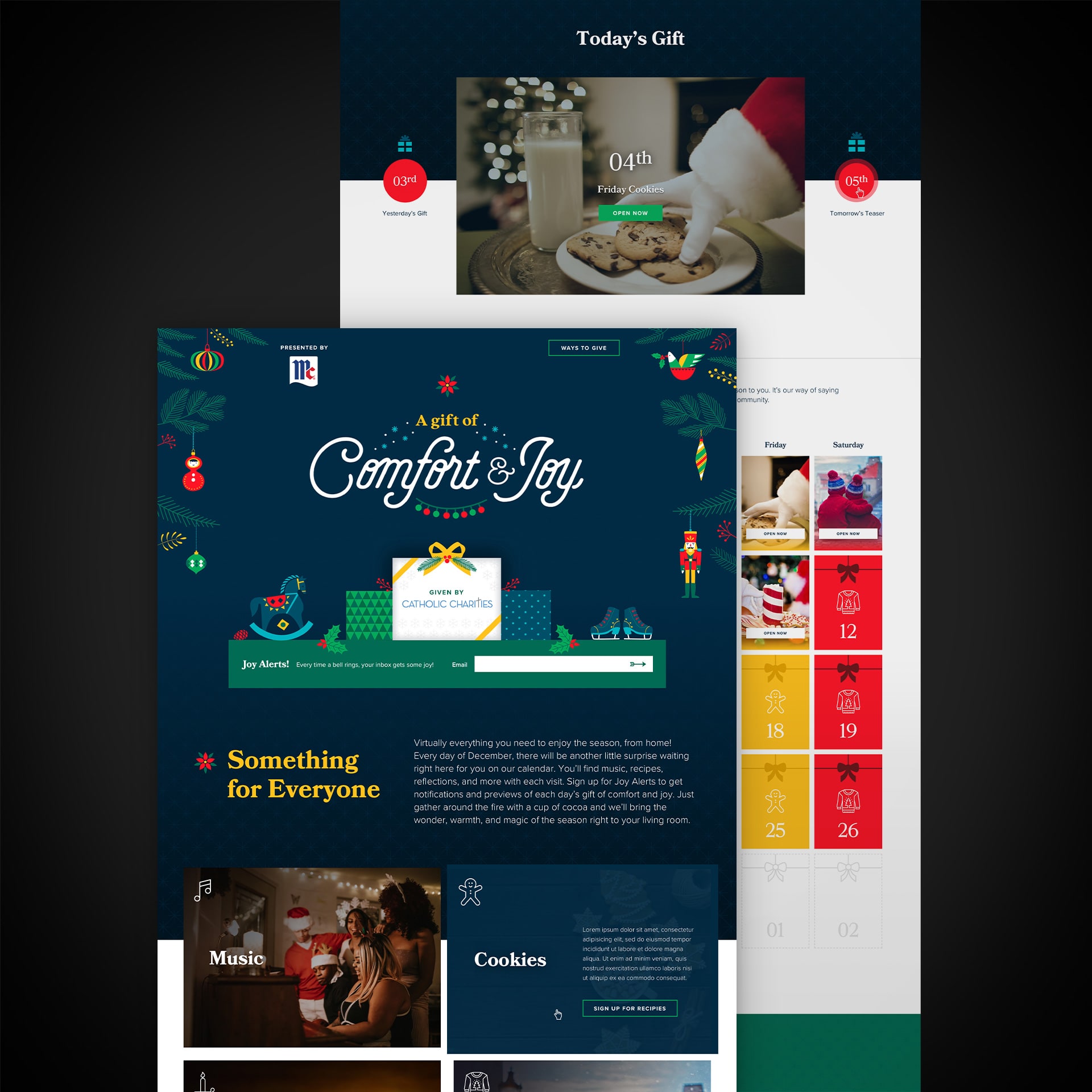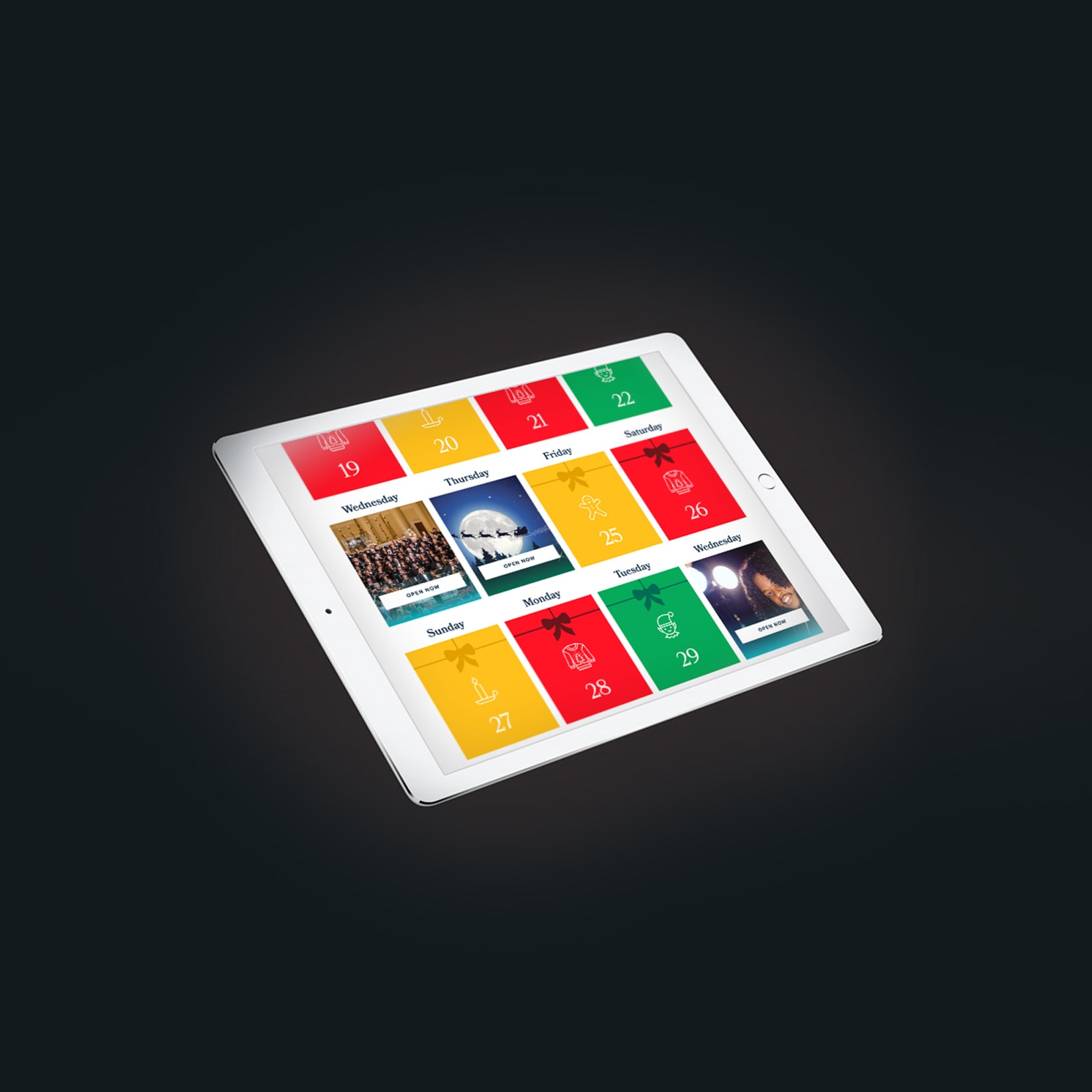 Joy Alerts!
Participants were encouraged to sign-up for "Joy Alerts," an email notification program that would notify recipients of the surprise activities and link back to the microsite for an immersive experience. This proved to be a key component to sustain audience engagement and yet another touchpoint for sponsor visibility. It also drove significant acquisition of new email list subscribers.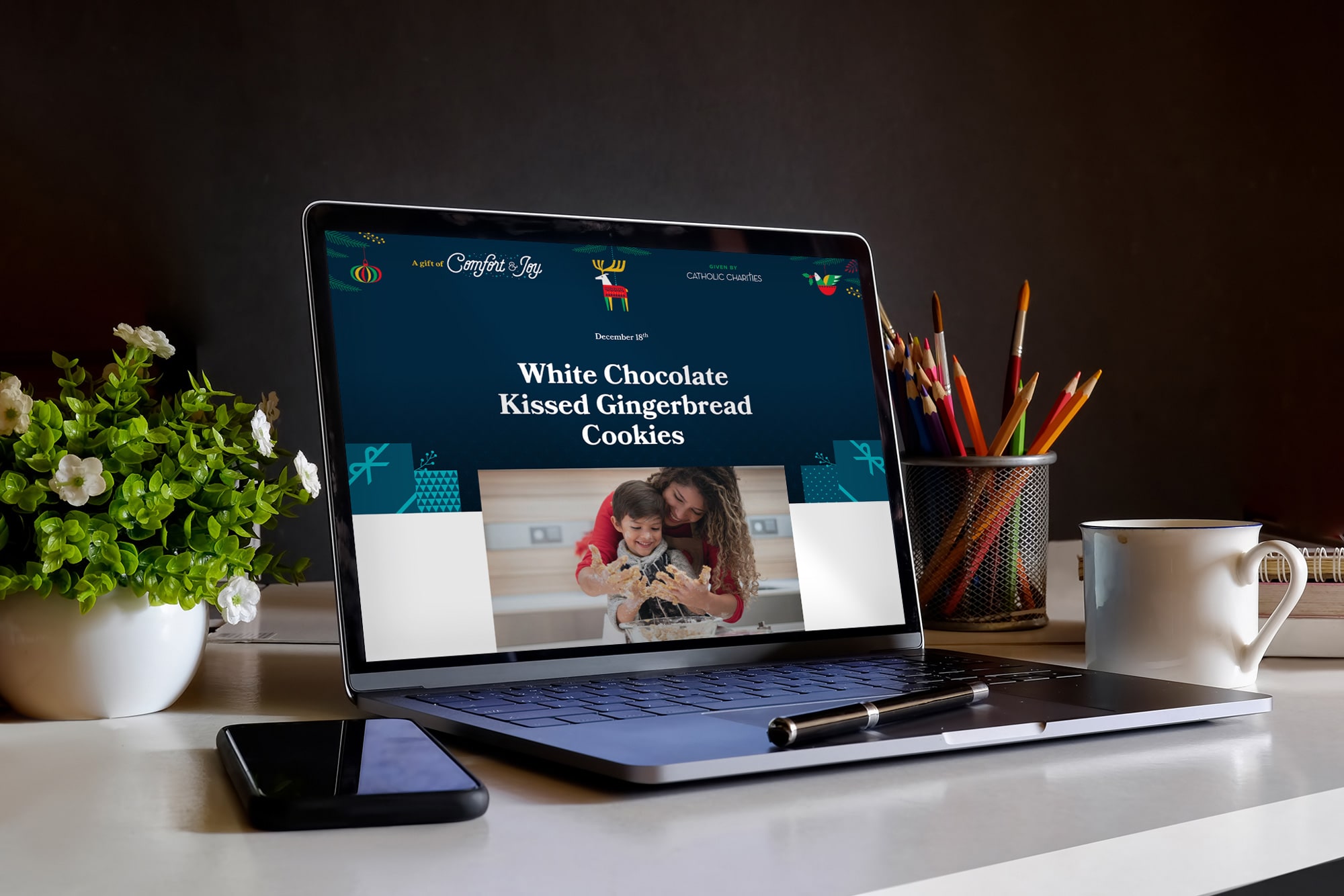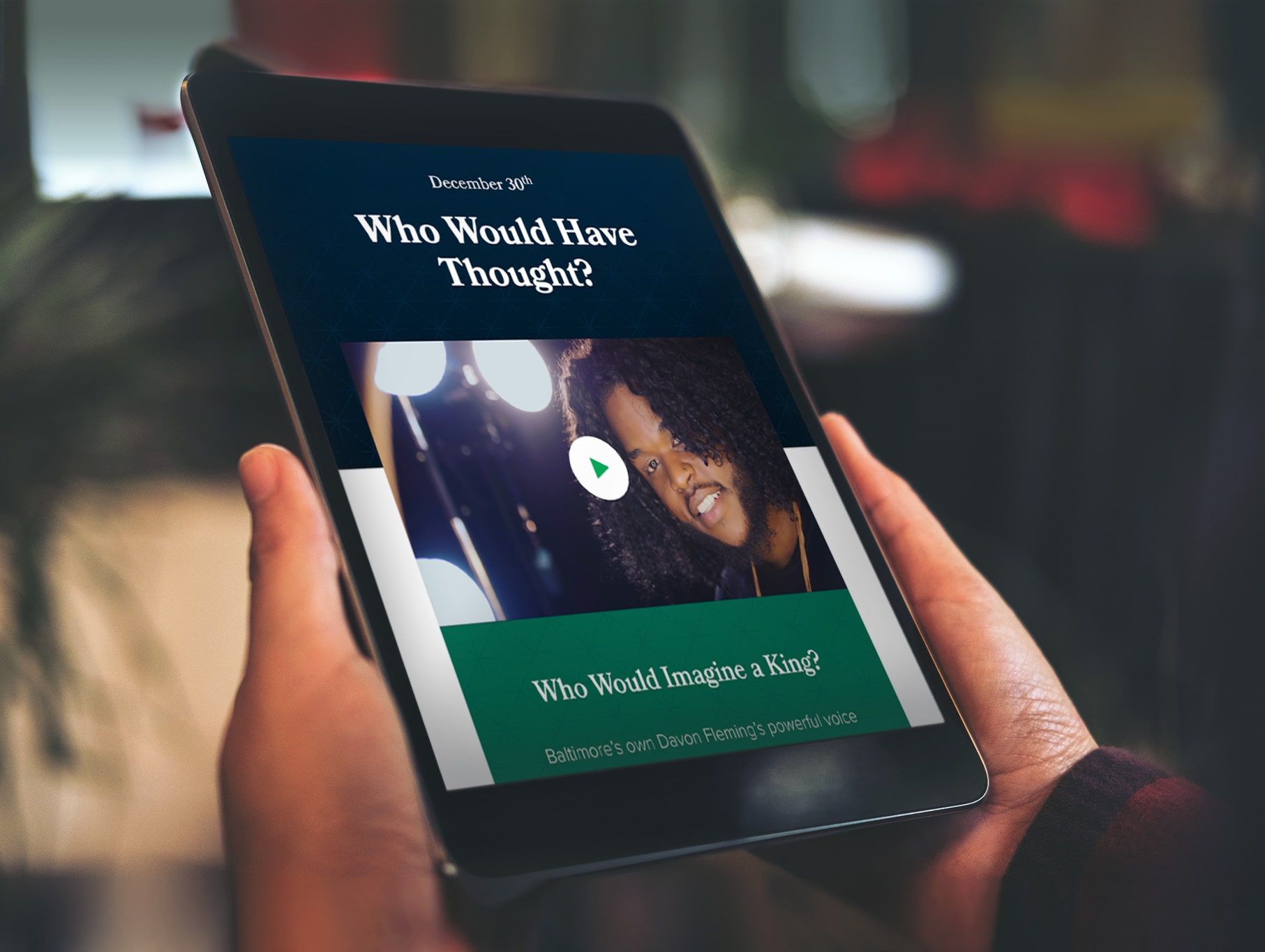 Sights & Sounds of the Season
The whimsical illustration style was brought to life in a 15 second TV spot featuring 2D animation and a custom music bed. Vitamin wrote all scripts in-house and utilized the same voice talent and music bed for both the TV and radio spots to give the campaign a unified tone. Take a listen for yourself!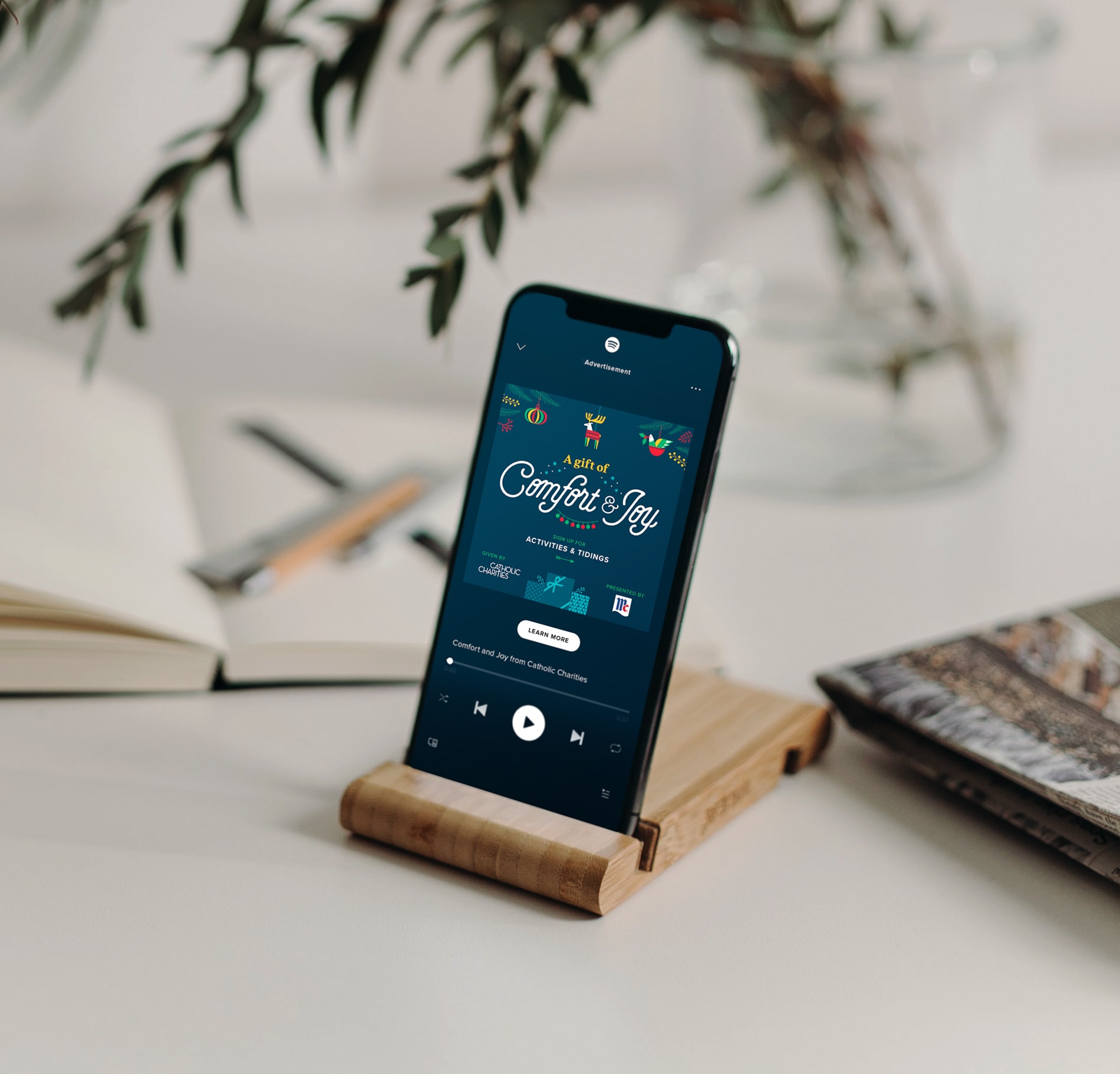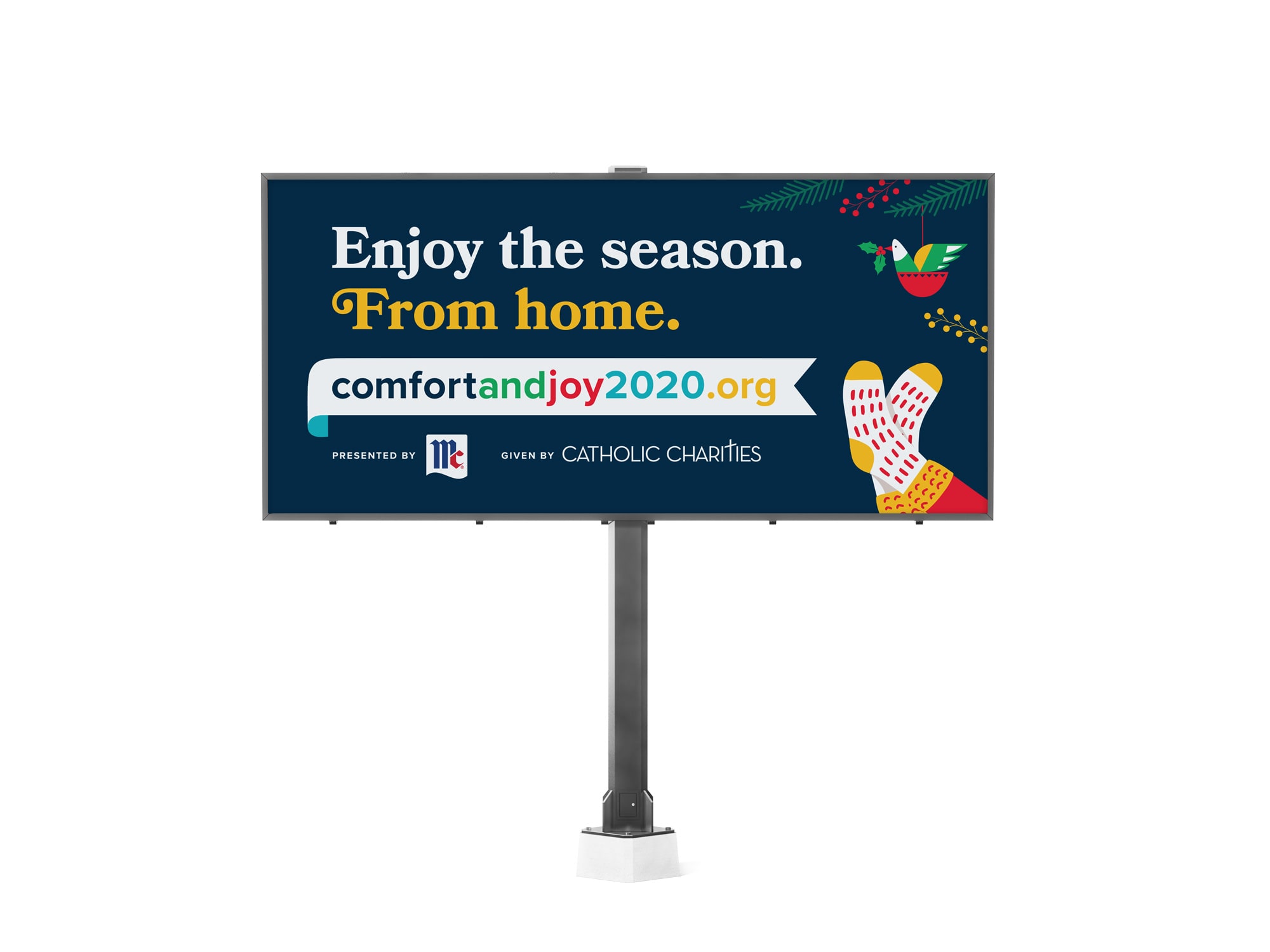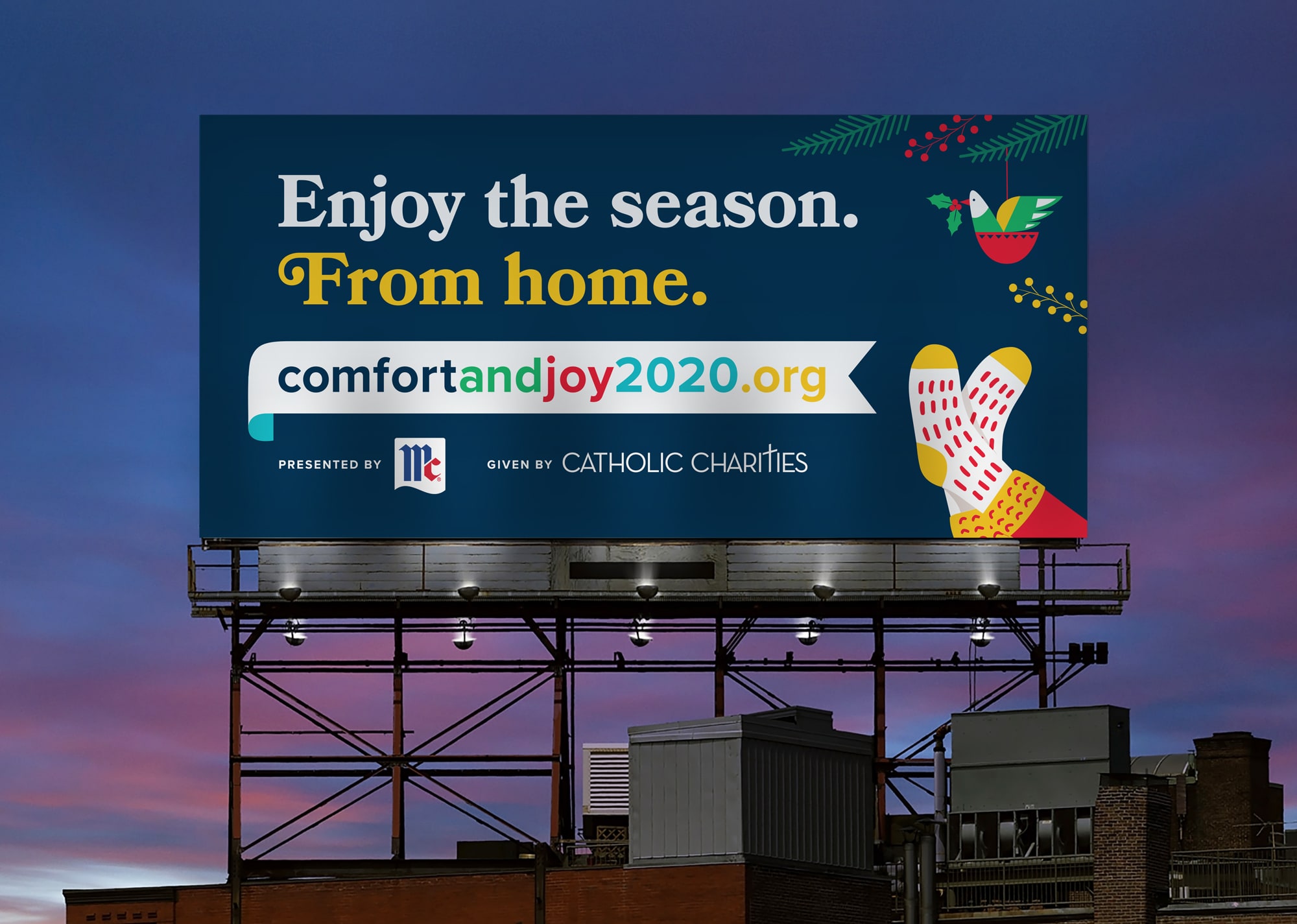 Fully Integrated & Immersive
Vitamin created a fully integrated campaign to announce, build awareness, and sustain engagement all December long. Comfort & Joy was seen and heard in Catholic Charities' target geographies on everything from a 15 second animated TV spot, radio, outdoor billboards and transit, to social, programmatic, and features on local news.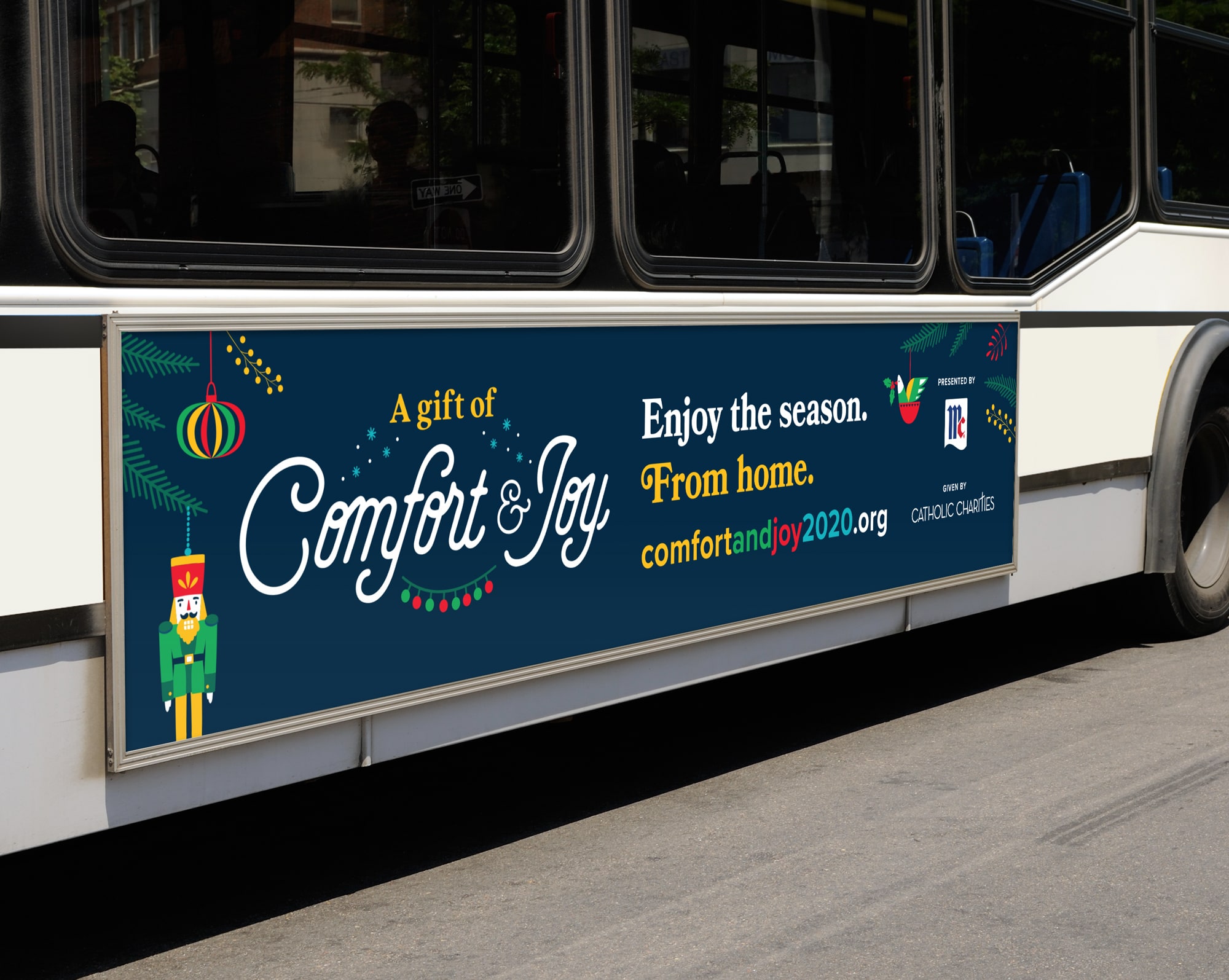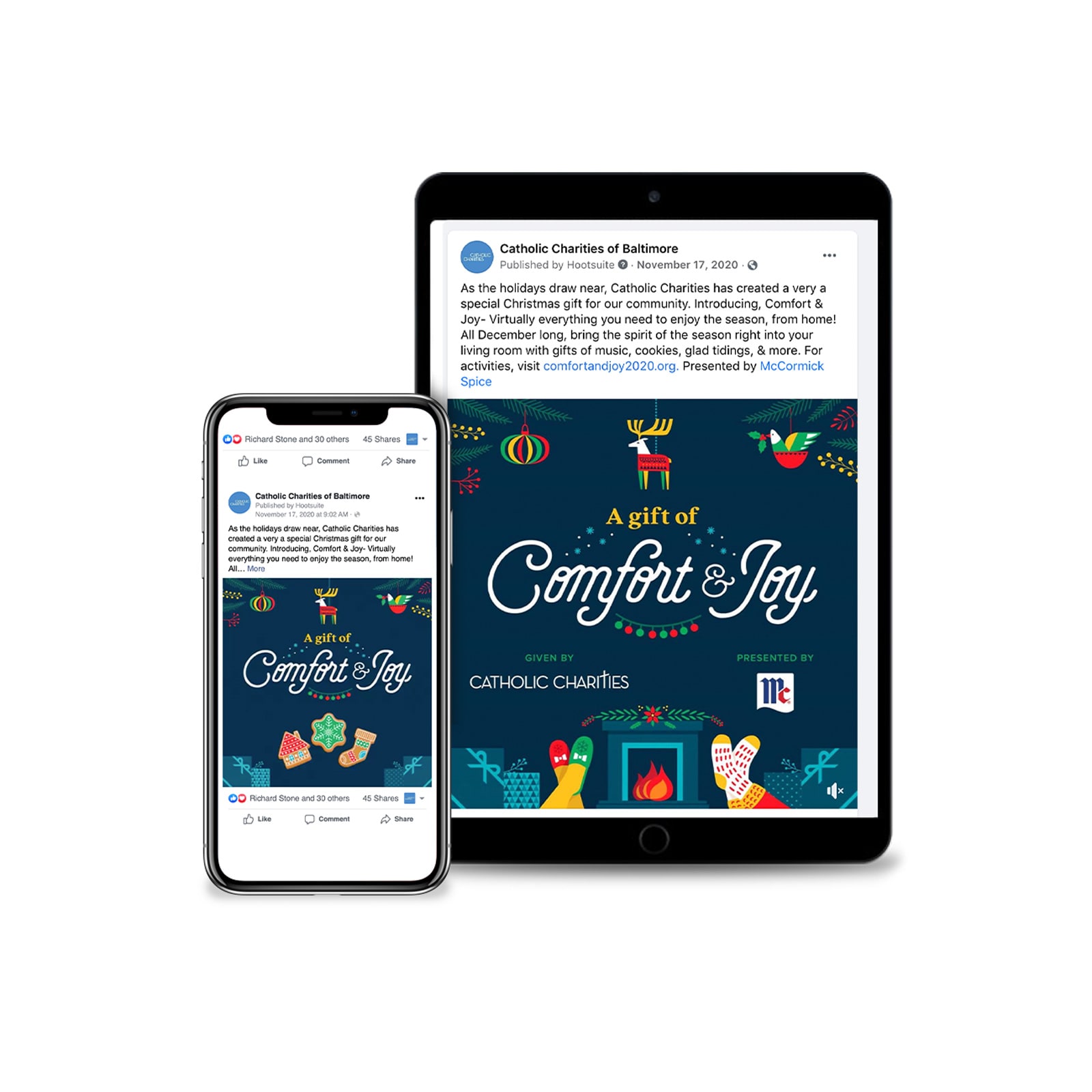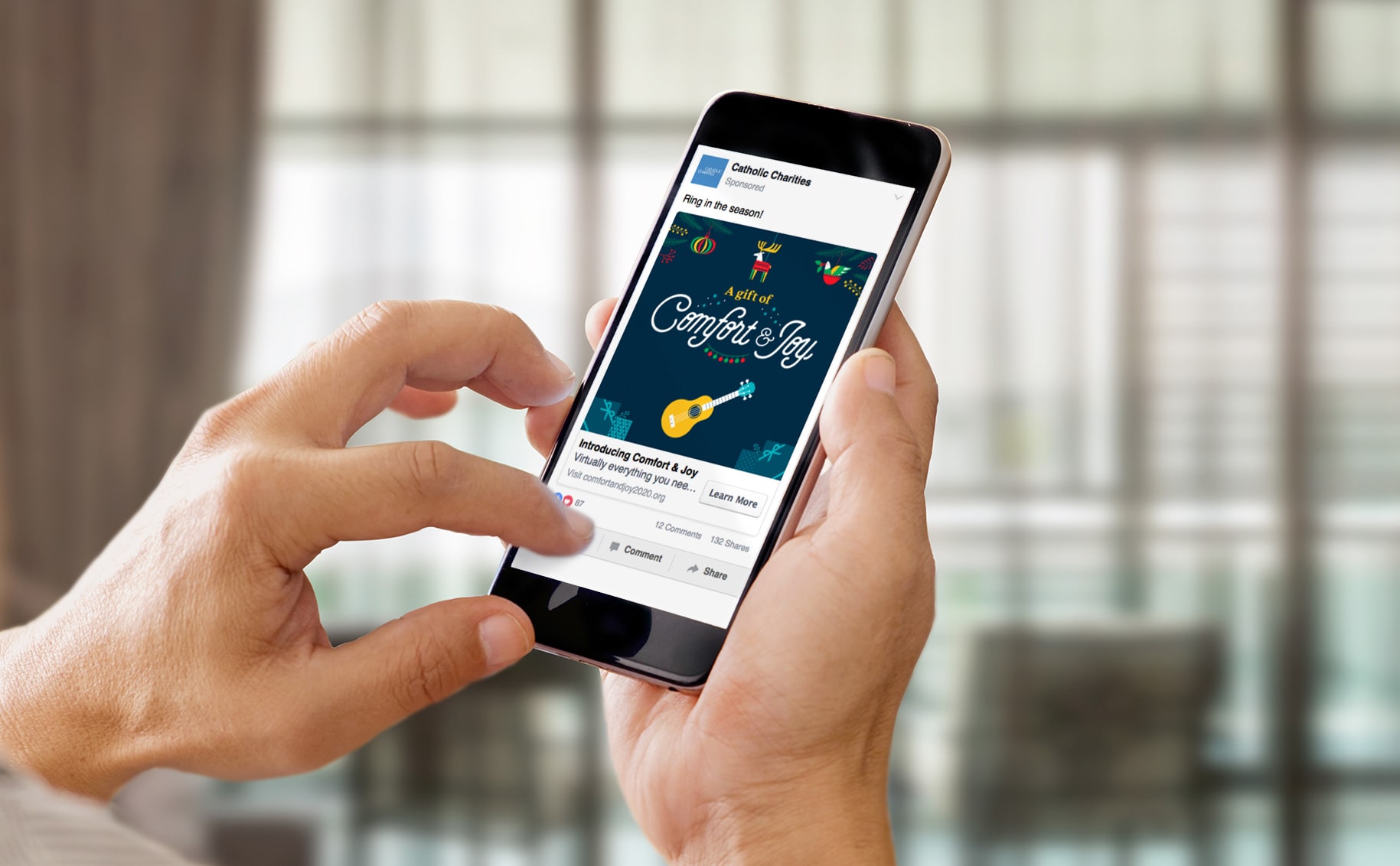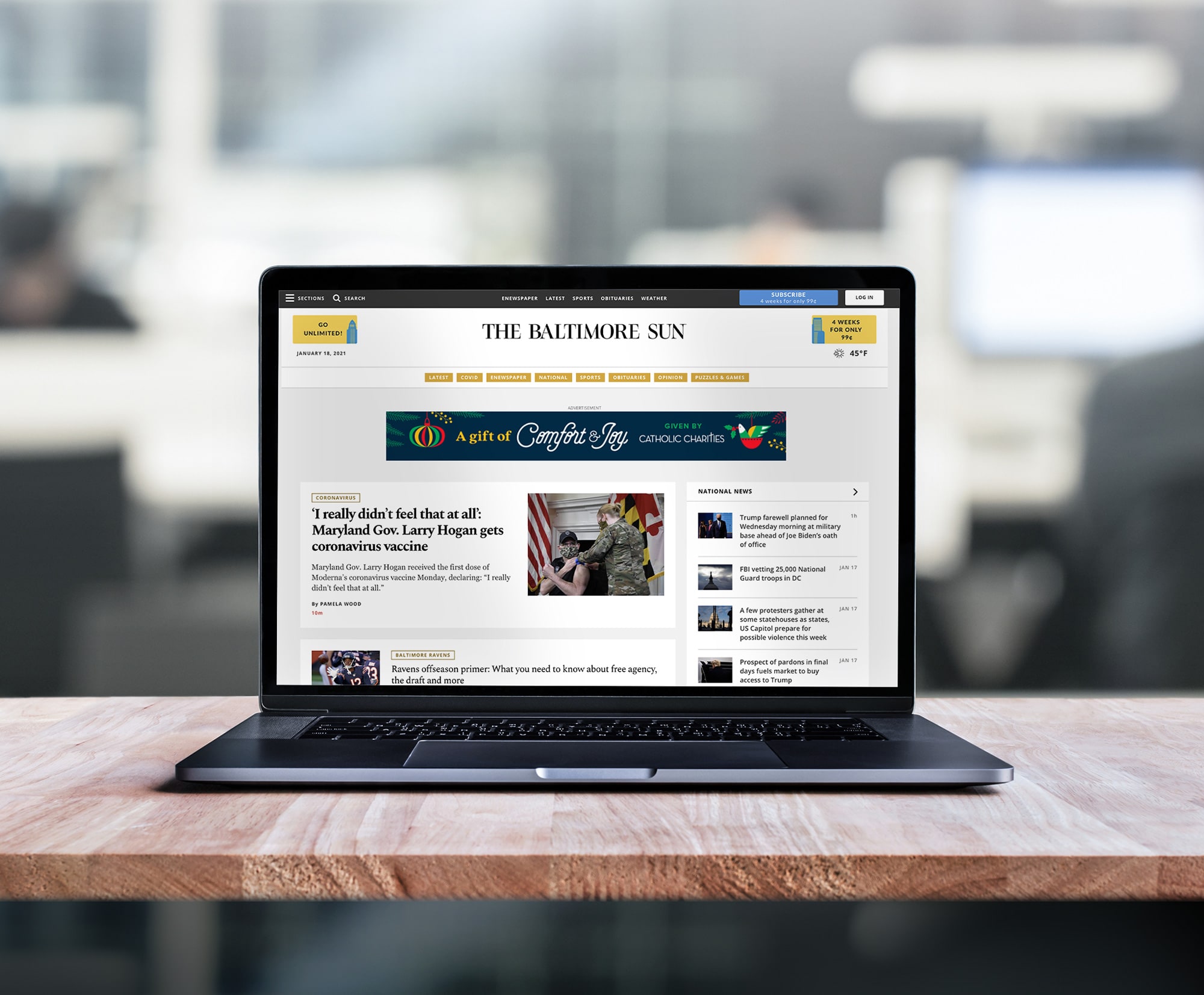 Premium Sponsorships
Though this was the first year of the virtual campaign, Catholic Charities was able to secure premium sponsorships based on the strength of the creative concept and the organization is already in negotiations for sponsoring next year's follow-on campaign, which promises to be even bigger and better based on the inaugural success.
The campaign results speak for themselves…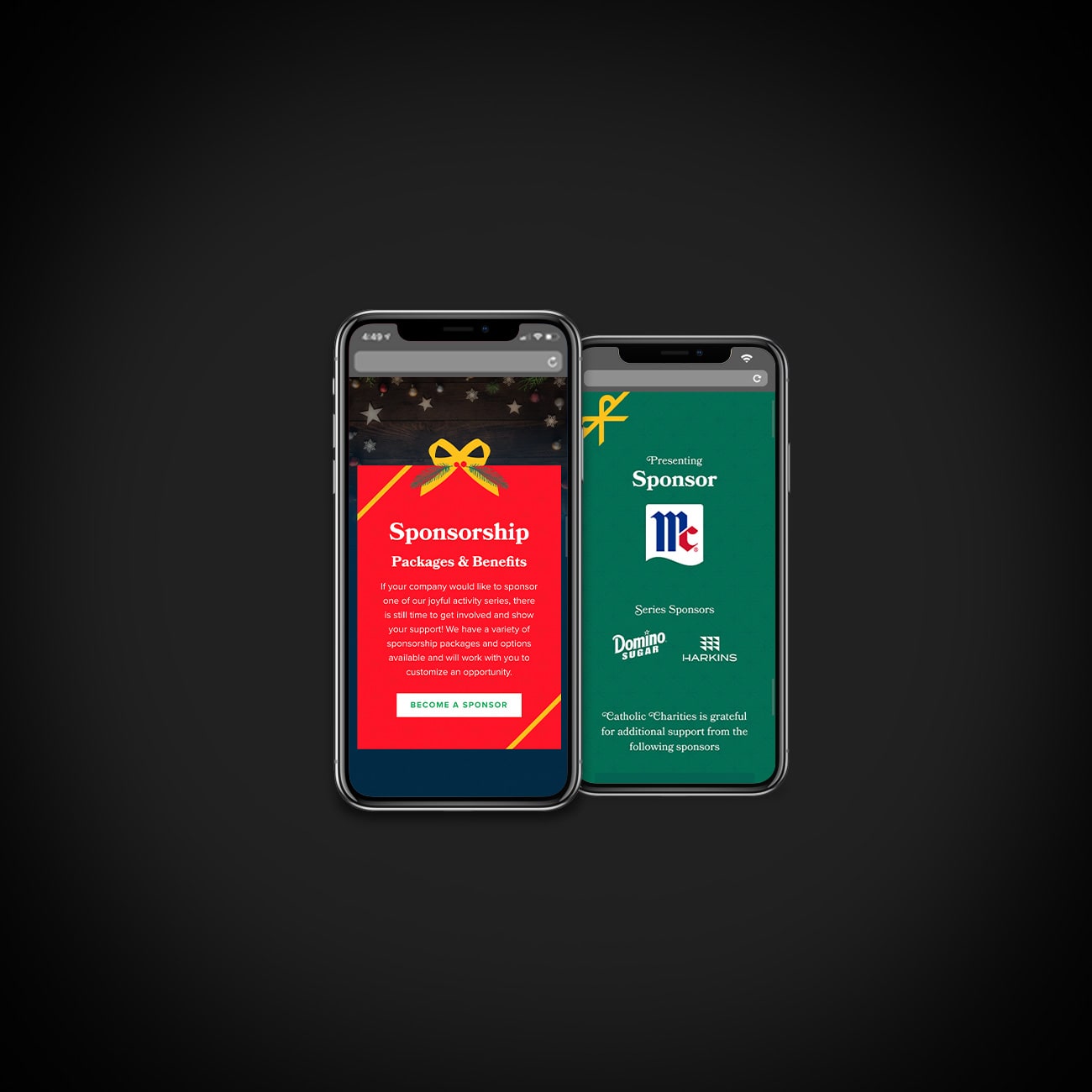 29

%

INCREASE

in donations and sponsorships from 2019 to 2020

32

x

MORE SITE VISITORS

than annual concert attendees

200

%

INCREASE

in email CTR compared to prior email campaigns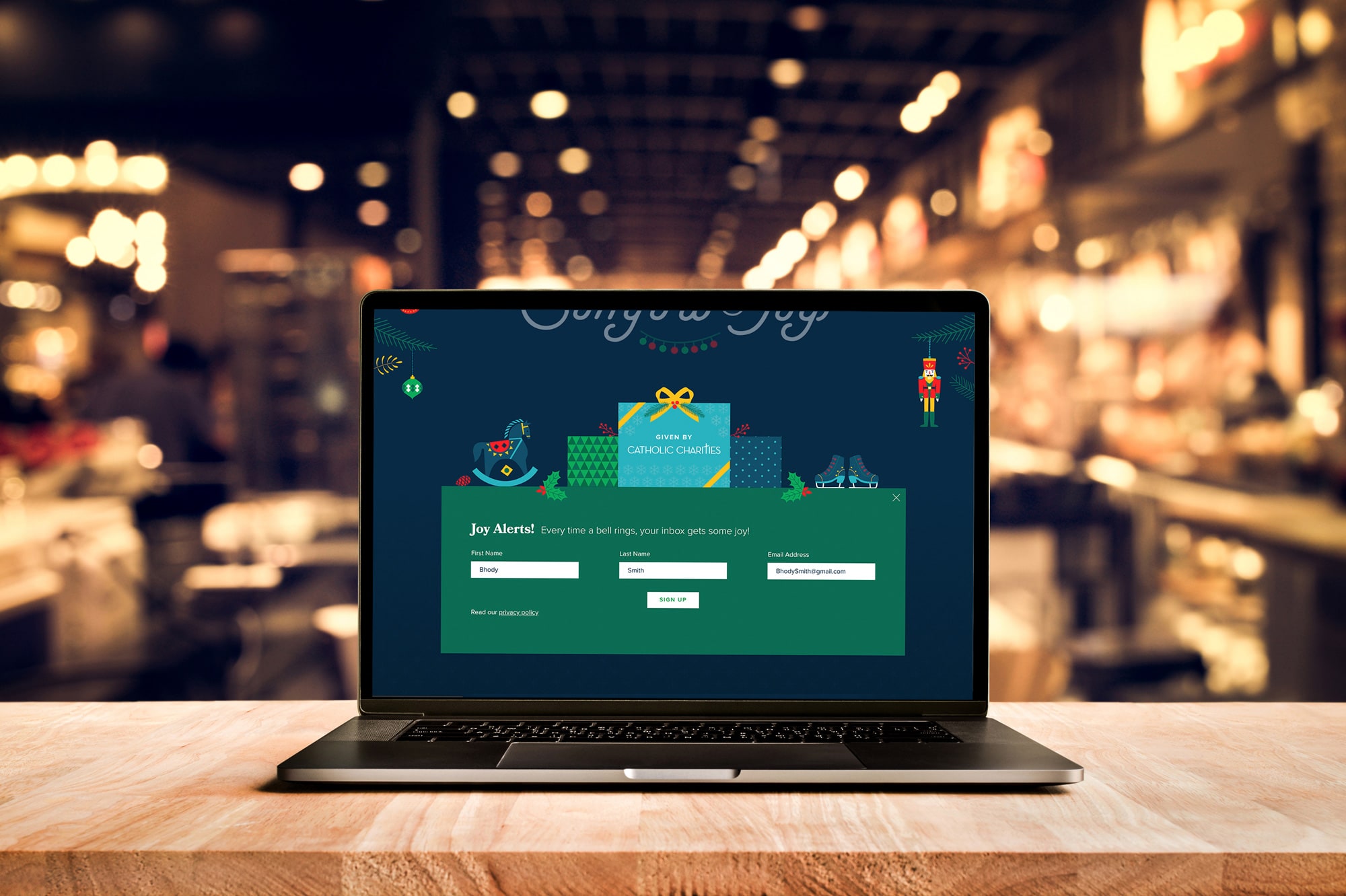 Let's Do Something Great.
Get in Touch.