Carbone Metal Fabricator brings passion and expertise to the creation of the most visually stunning, custom-fabricated stainless steel and metal products. The equipment, refrigeration, and architectural features produced withstand the stresses of continual commercial use and enhance the allure of high-end residential projects.
Challenge
Modernize a generational, family-owned brand known by an elite circle made up of the highest-end restaurant and hospitality groups for the design, fabrication and installation of jewelry-quality stainless metal works; present the brand and portfolio in a fashion that aligns with partner brands; immediately convey difference and value.
Strategy
Simplify the identity, embody the angles and attributes commonly seen in Carbone's final deliverable. Develop a one-of-kind web UI/UX as unique as Carbone's metal work. Structure content and brand story in a manner that optimizes the funnel for conversion of referral leads who come to the website to prequalify.
Results
With no paid ad program in place, and no on-going SEO effort, the refreshed brand and website is producing an average of one lead per month via in-bound submission of online forms. Lead conversations have ranged from high-end residential inquires, architects, general contractors and millwork partners.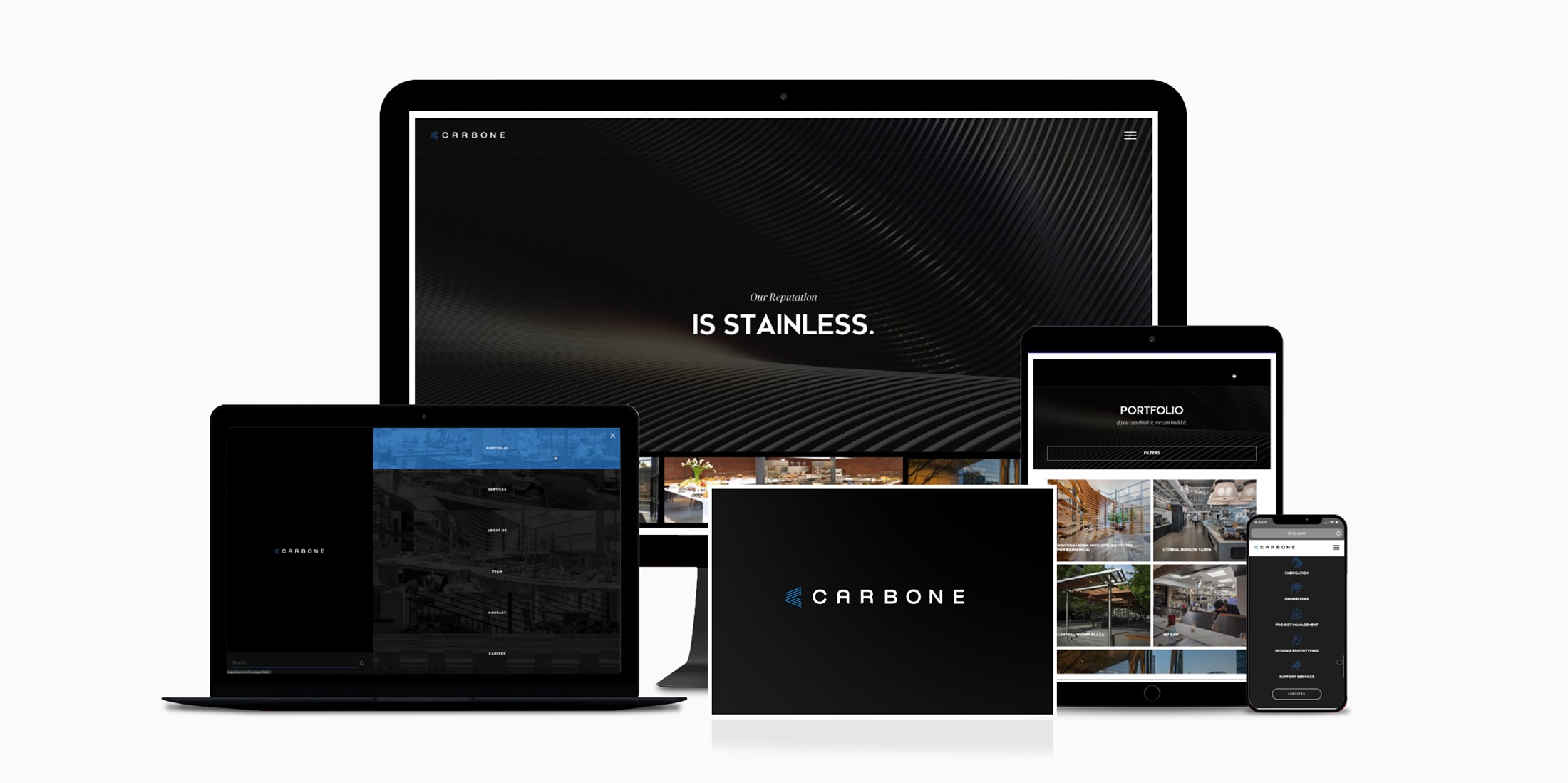 UI/UX – Smooth as Silk
From the initial load, to the page scroll, page transitions and site navigation, Carbone's website is a pristine and elegant experience; attributes that directly borrow from their craft and final deliverable.
Visit Website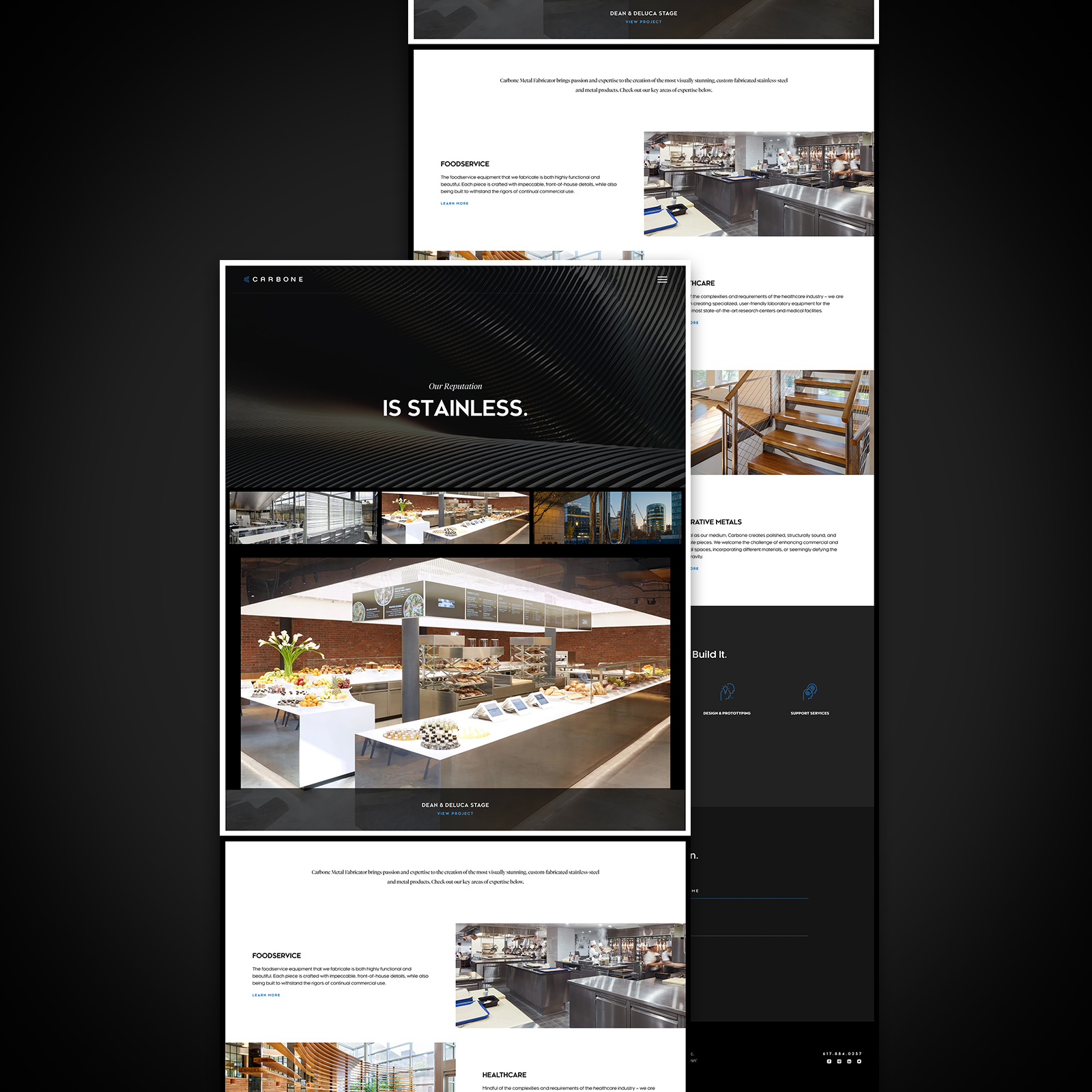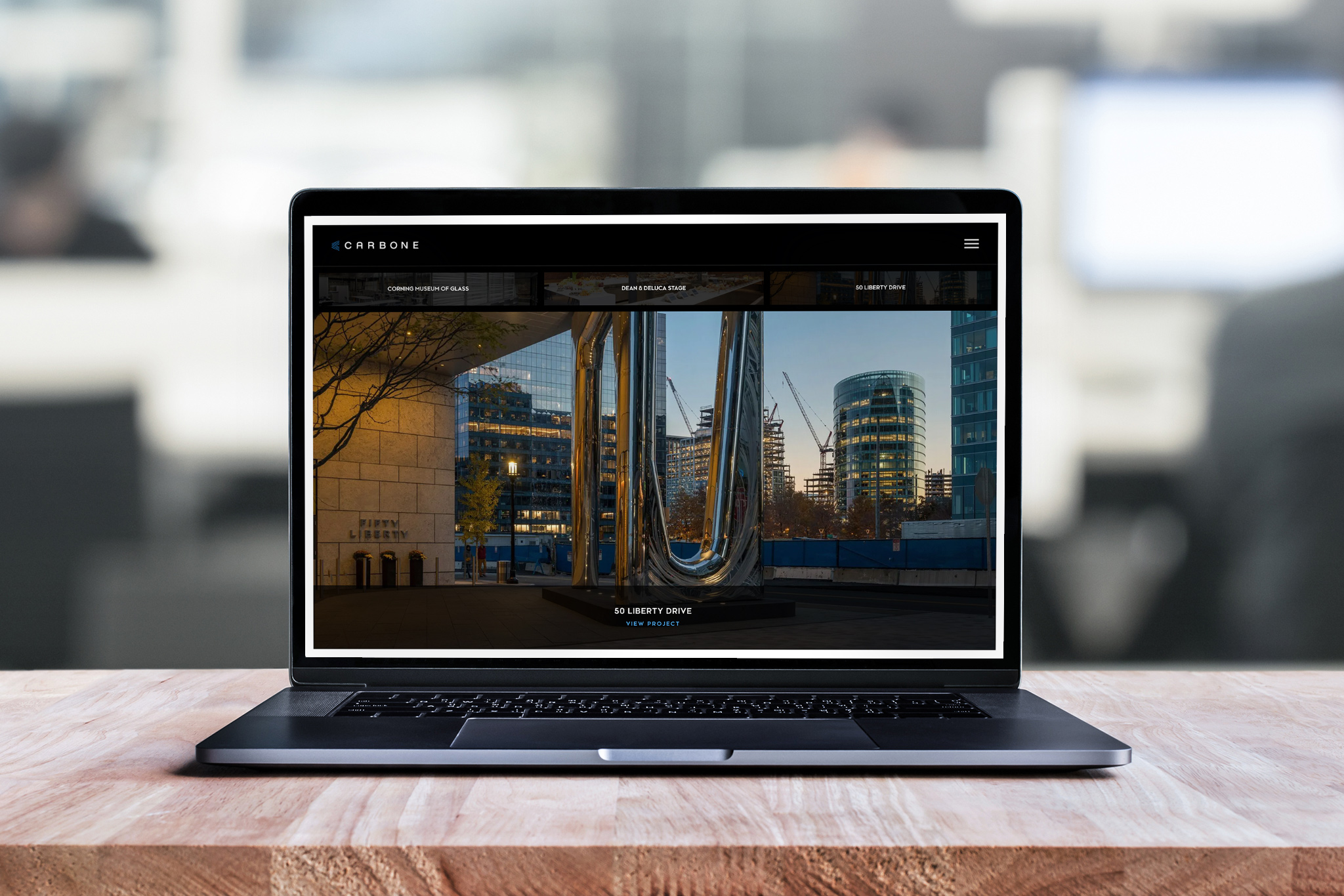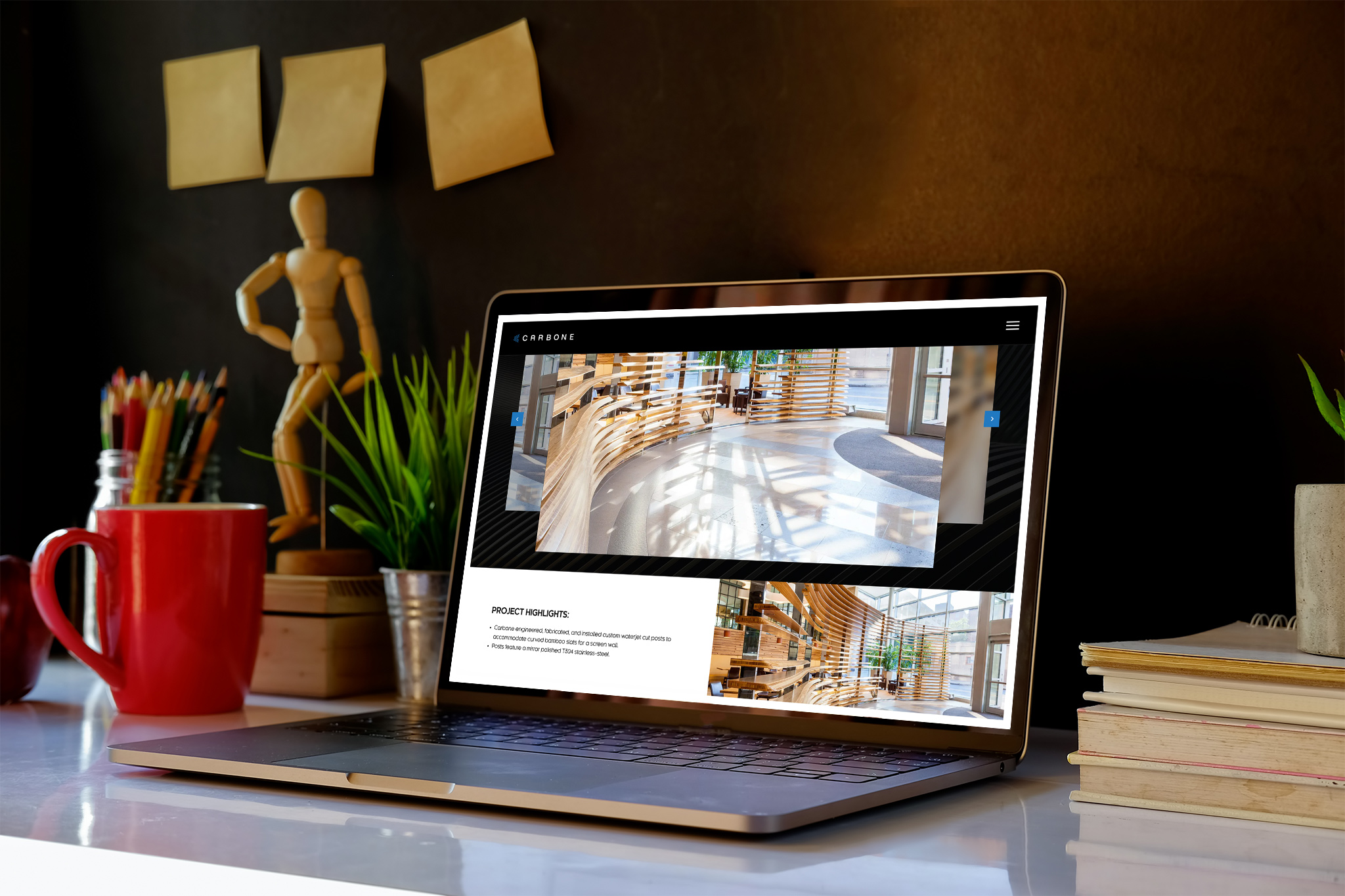 Portfolio
Carbone's online portfolio is presented with a pristine polish; from the initial load of the entire section to the reveal of each project once a selection is made. Their work is presented online with the same deliberate and detailed attention to detail seen in their metal craft + millworks.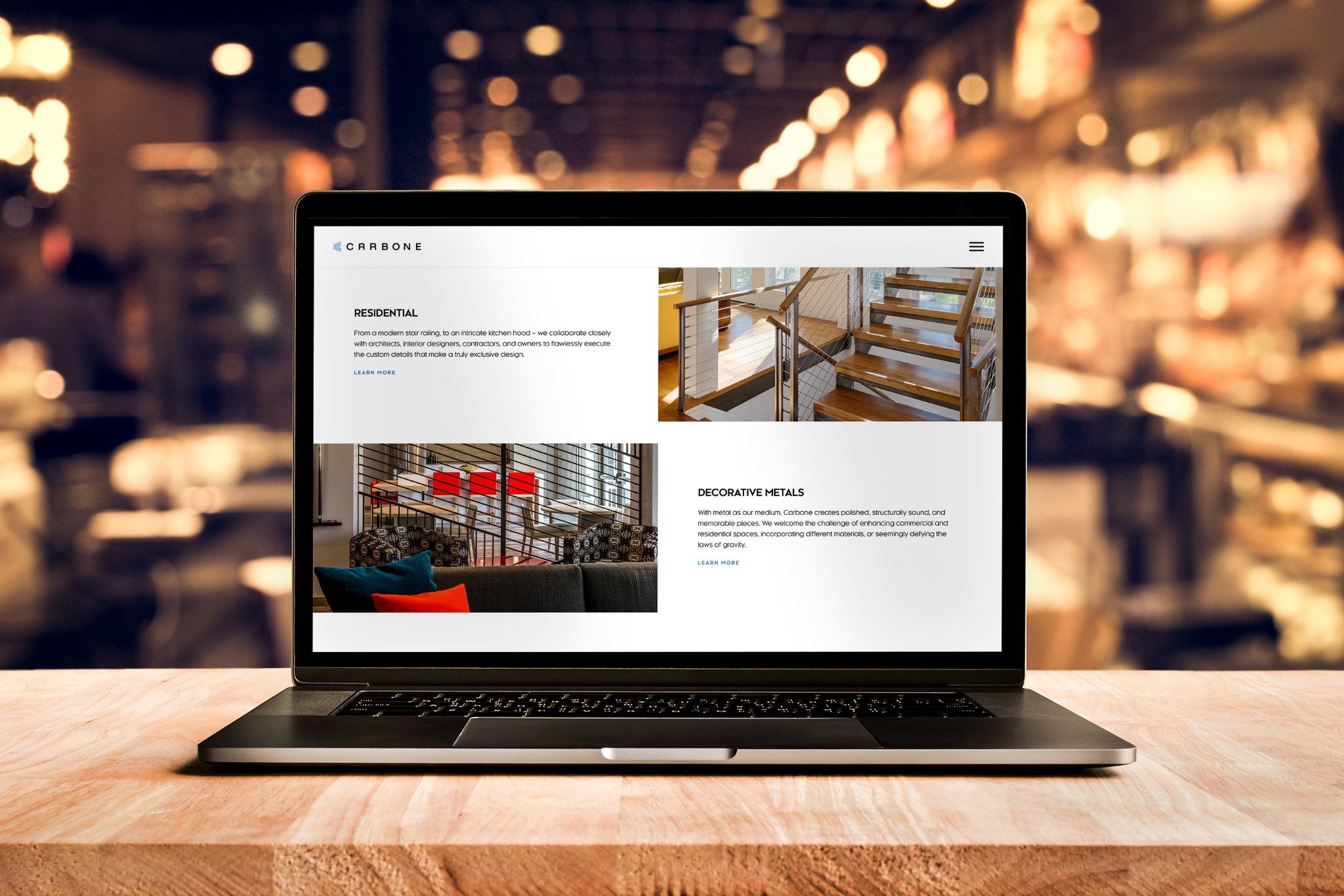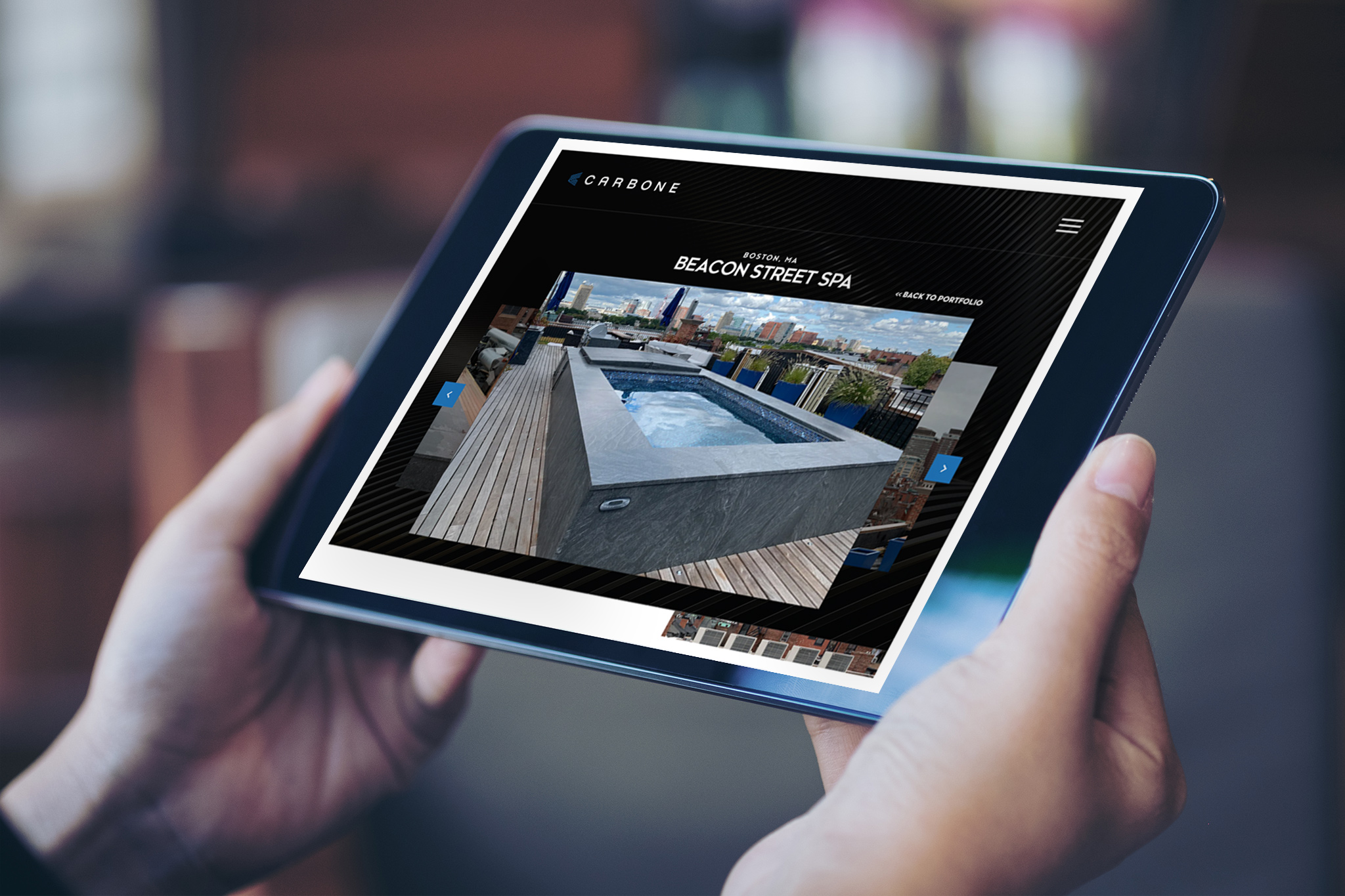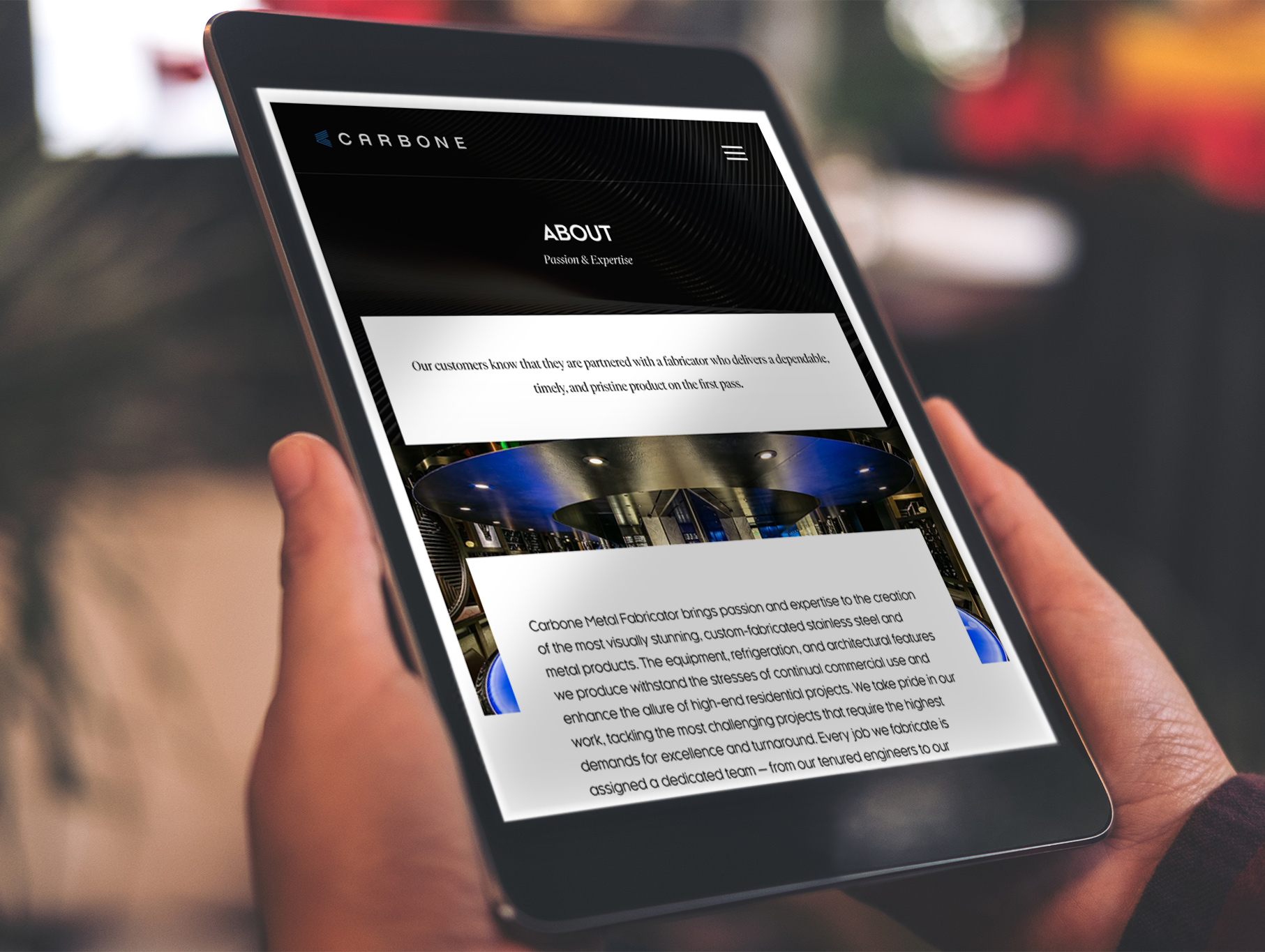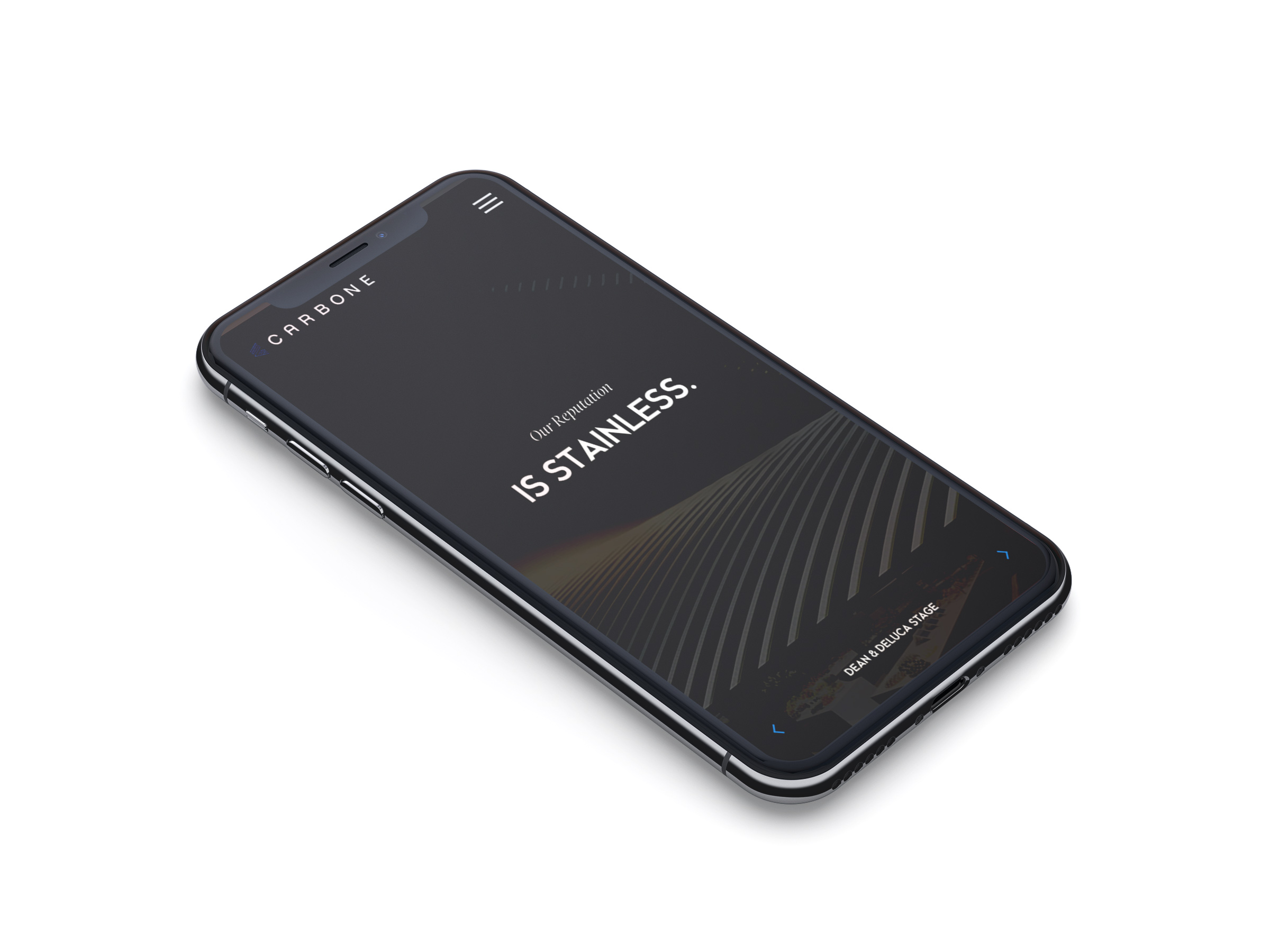 Seamless on Mobile
With architects, specifiers and other decision-making design professionals so often in the field when they see something they like and obtain a referral, the mobile web experience of this website stands up to that of the desktop version; all of the same transitions and reveals translate directly.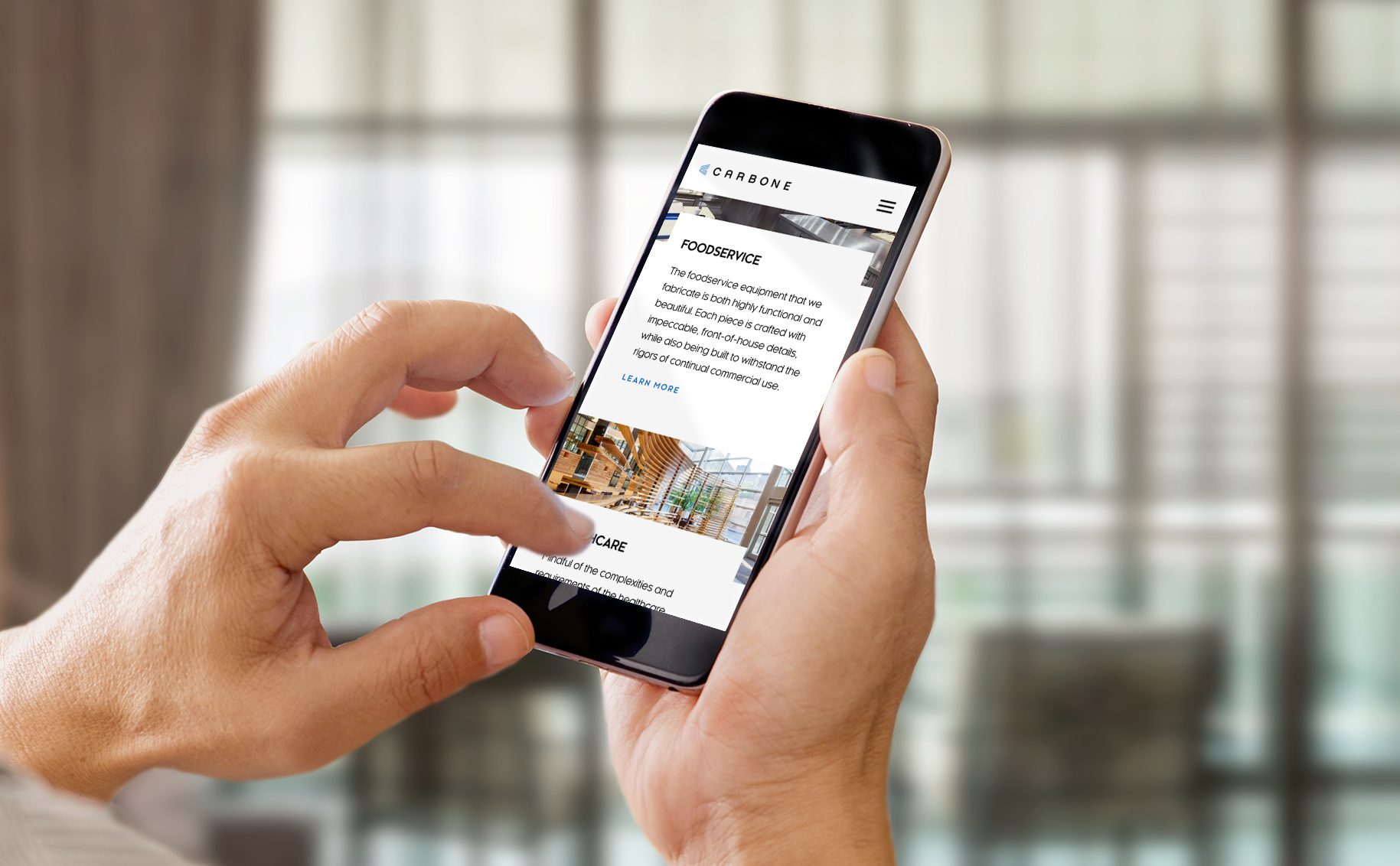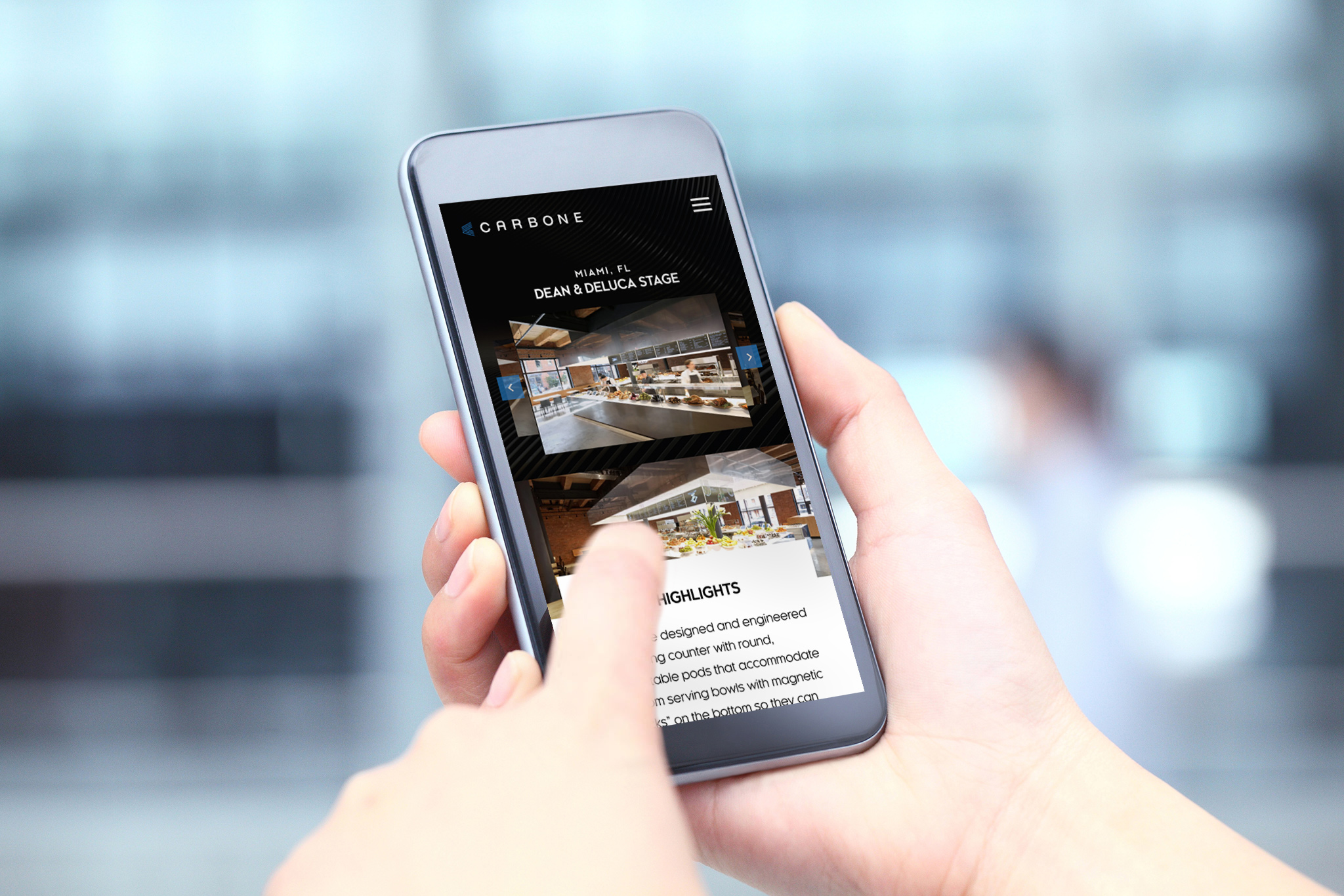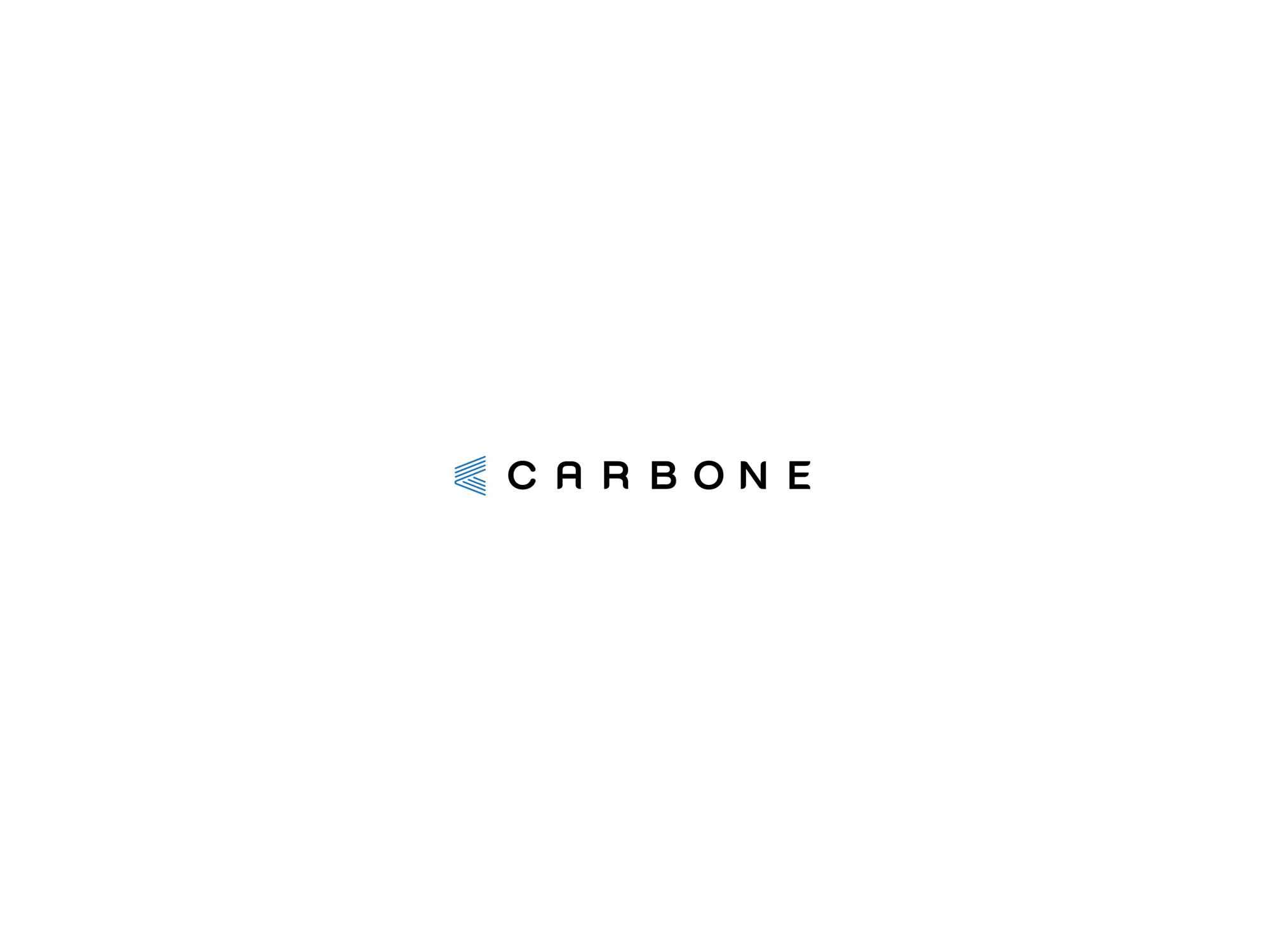 Let's Do Something Great.
Get in Touch.