Baltimore Medical System is the largest federally qualified health center (FQHC) in Maryland. Dedicated to improving the health, wellness and quality of life of medically underserved communities in the Baltimore area, Baltimore Medical System provides safe, high-quality, accessible and affordable healthcare through its five community health centers, four pharmacies, seven school-based health centers and multiple community outreach programs.
Challenge
Baltimore Medical System, the largest federally qualified health center (FQHC) in Maryland, is invested in providing high-quality healthcare to the medically underserved. However, the five-location health center was having a hard time reaching its patients and encouraging them to make their health a priority. The organization also needed to better communicate its successes to shareholders and donors for future funding. Baltimore Medical System selected Vitamin as its agency of record to help the health center make a bigger difference in the community.
Strategy
Vitamin immediately realized Baltimore Medical System's public-facing brand assets were disjointed, outdated and uninviting. We updated the brand's colors to be brighter, warmer and friendlier. We then launched an integrated effort focused on print and web, which highlighted organizational successes, core areas of focus and unique patient success stories. In order to further reach and engage with Baltimore Medical System's patient population, Vitamin jump-started the health center's Facebook presence through a paid and organic content strategy. Vitamin continued its improvements with the design and launch of a new fully responsive website, complete with Google translate and content written on a sixth-grade reading level so that almost anyone working to master the English language can find what they need.
Results
The new logo modernizes and refreshes the brand. The annual report is bright and polished, helping Baltimore Medical System more effectively bring in new donors and grant funding. The new website works on any device, any screen size and is streamlined to help patients immediately find what they need, in any language they desire. The new website is streamlined for SEO, inbound form submission and online appointment requests. Vitamin grew Baltimore Medical System's Facebook presence by 250% in six months.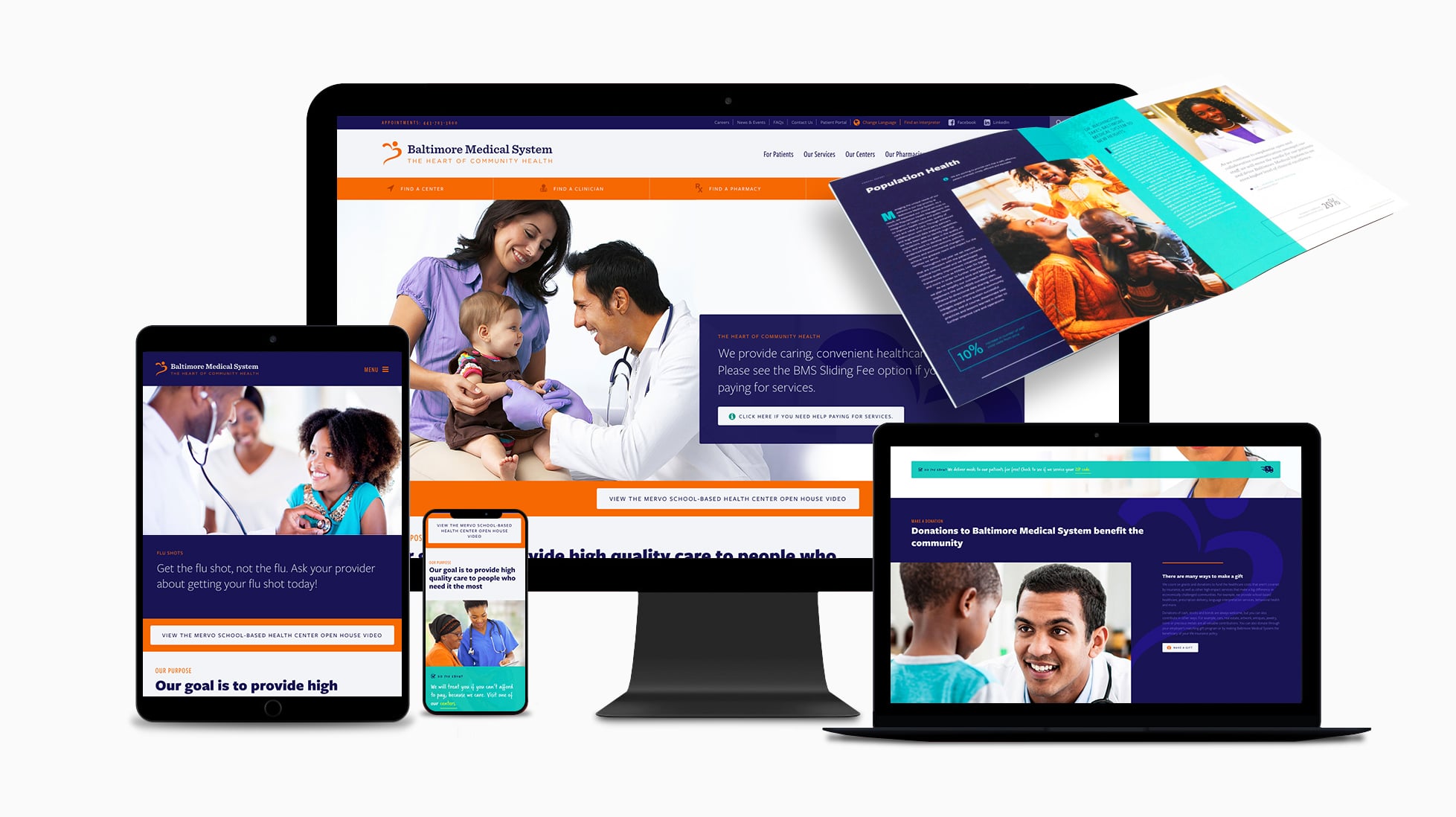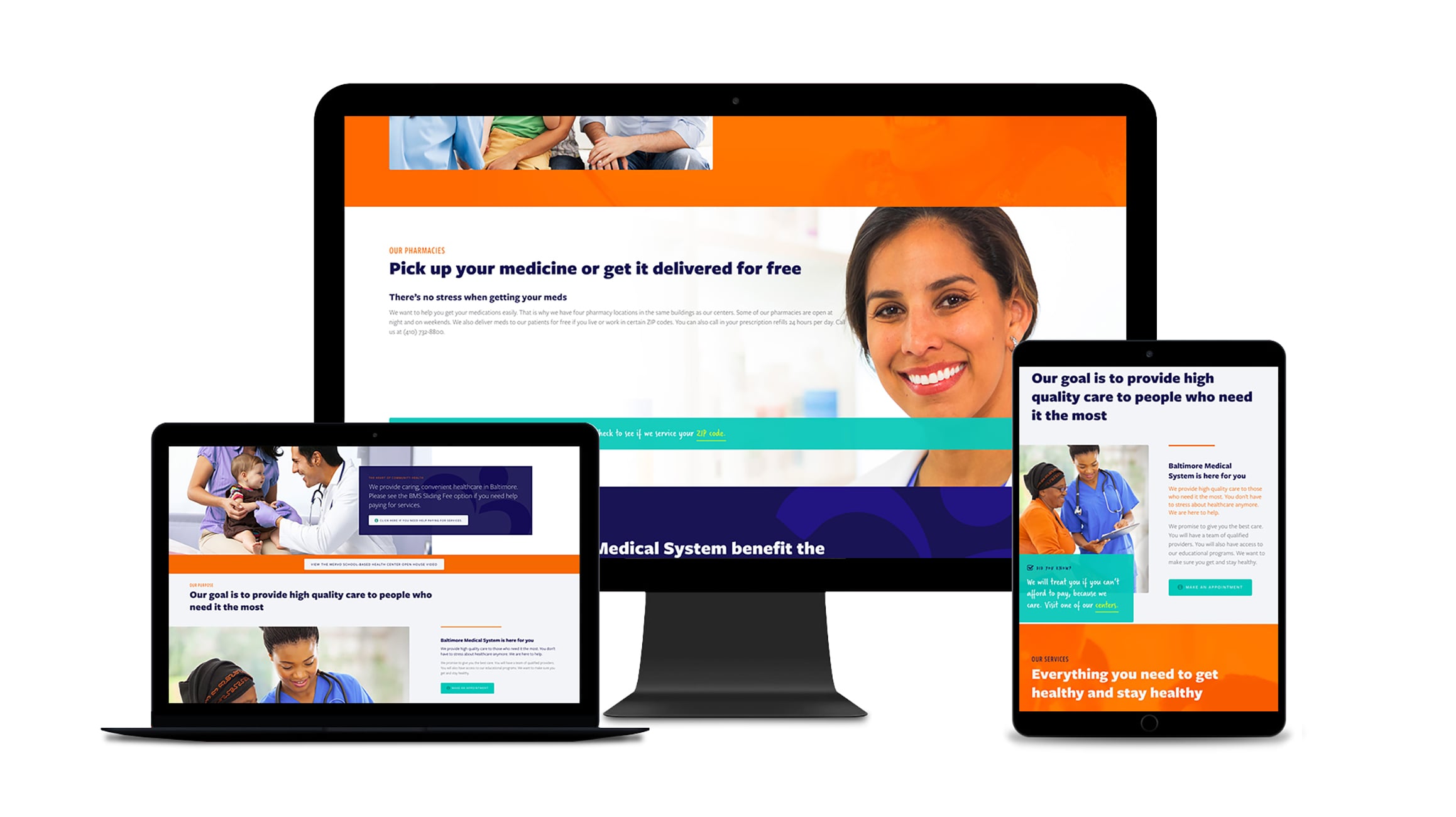 Responsive + Lead-Generation Optimized
The new site is designed to provide a patient-friendly, multilingual experience. The site architecture, design and navigation were all reinvented to make patients' lives easier. The site features a robust physician search feature and appointment request feature, as well as loads of easy-to-find information that wasn't available to patients on the old platform.
A large percentage of Baltimore Medical System's patients are able to access the website only on mobile devices. The old site was not mobile-friendly, so it was imperative that the new site provide a great mobile experience.
View Live Site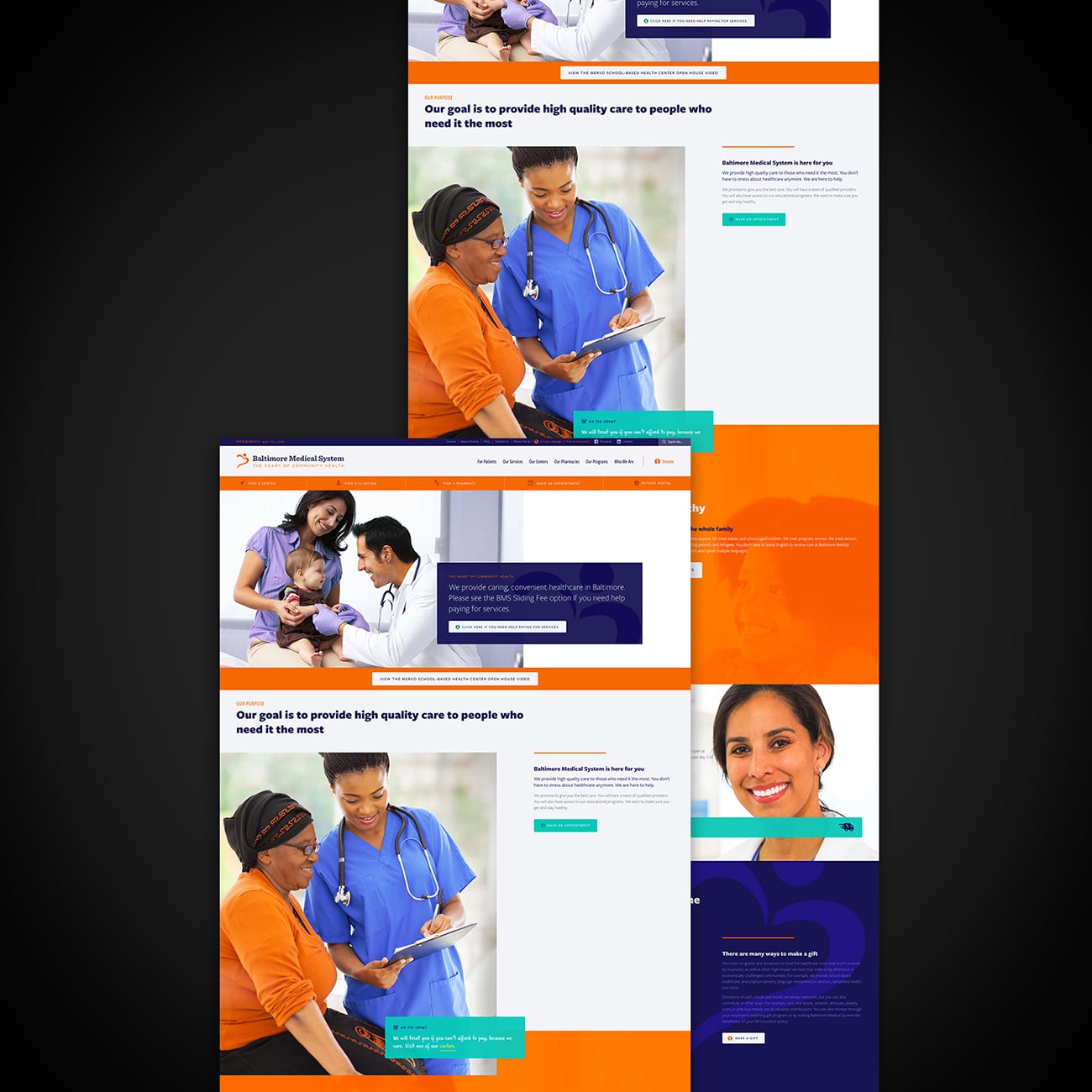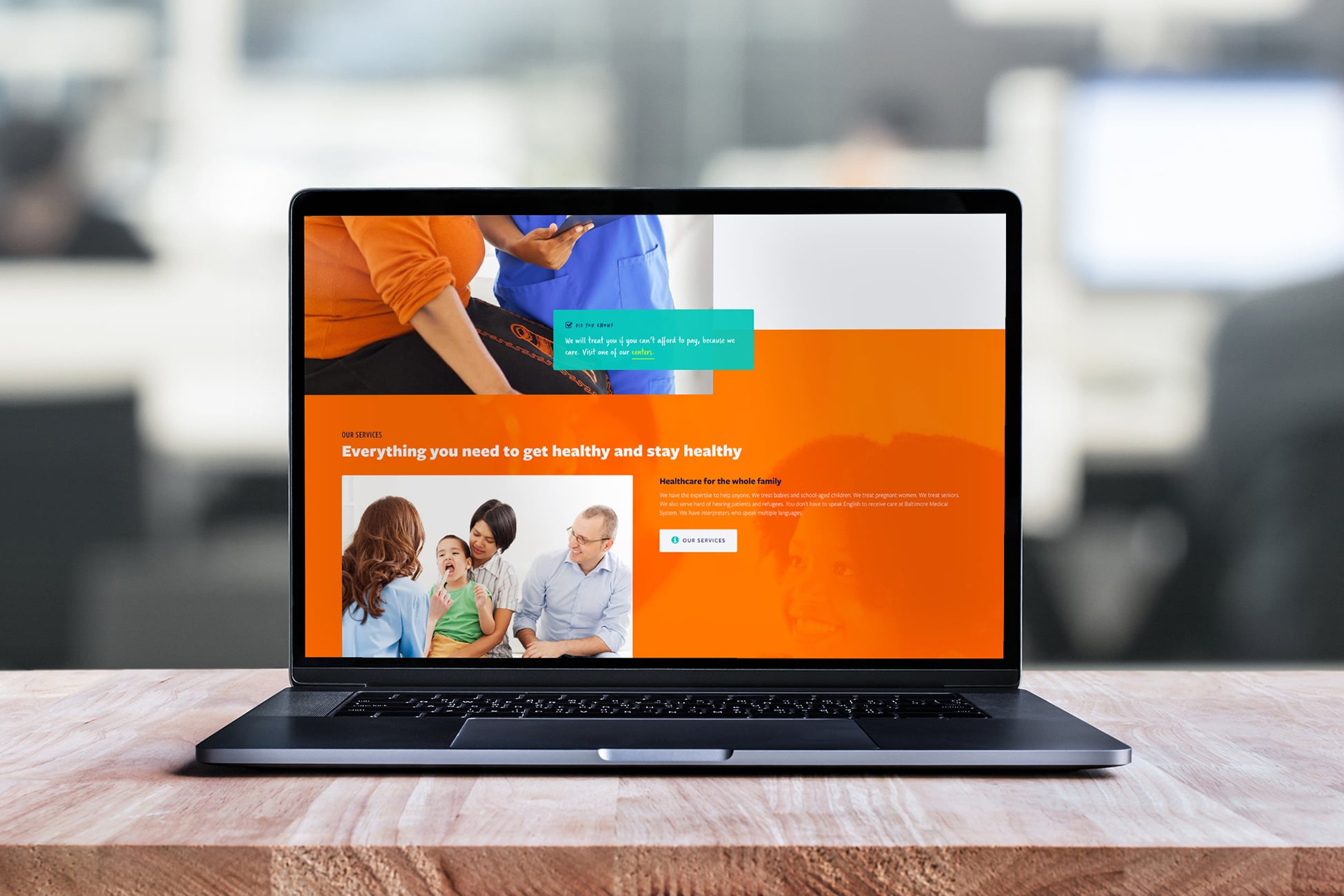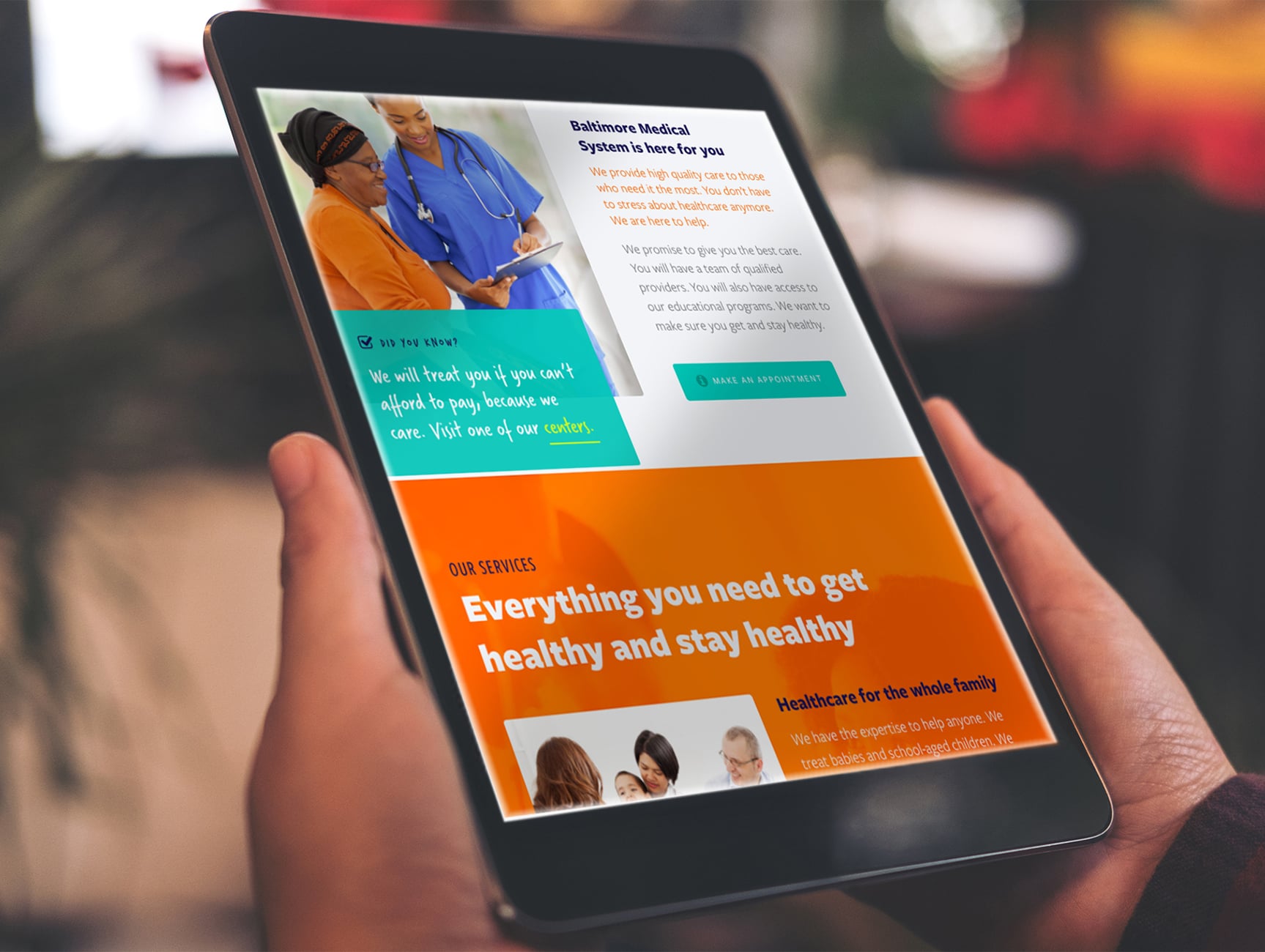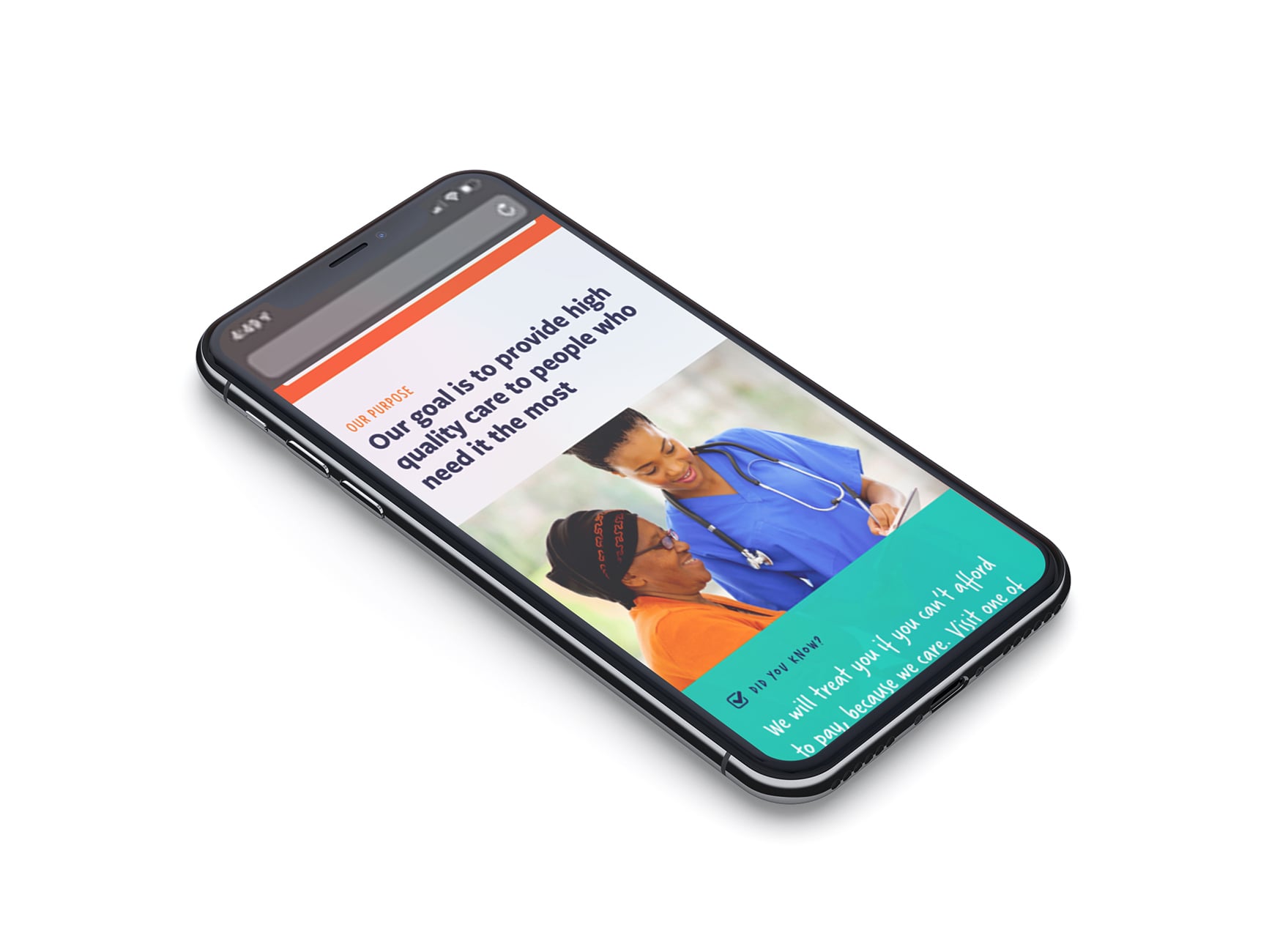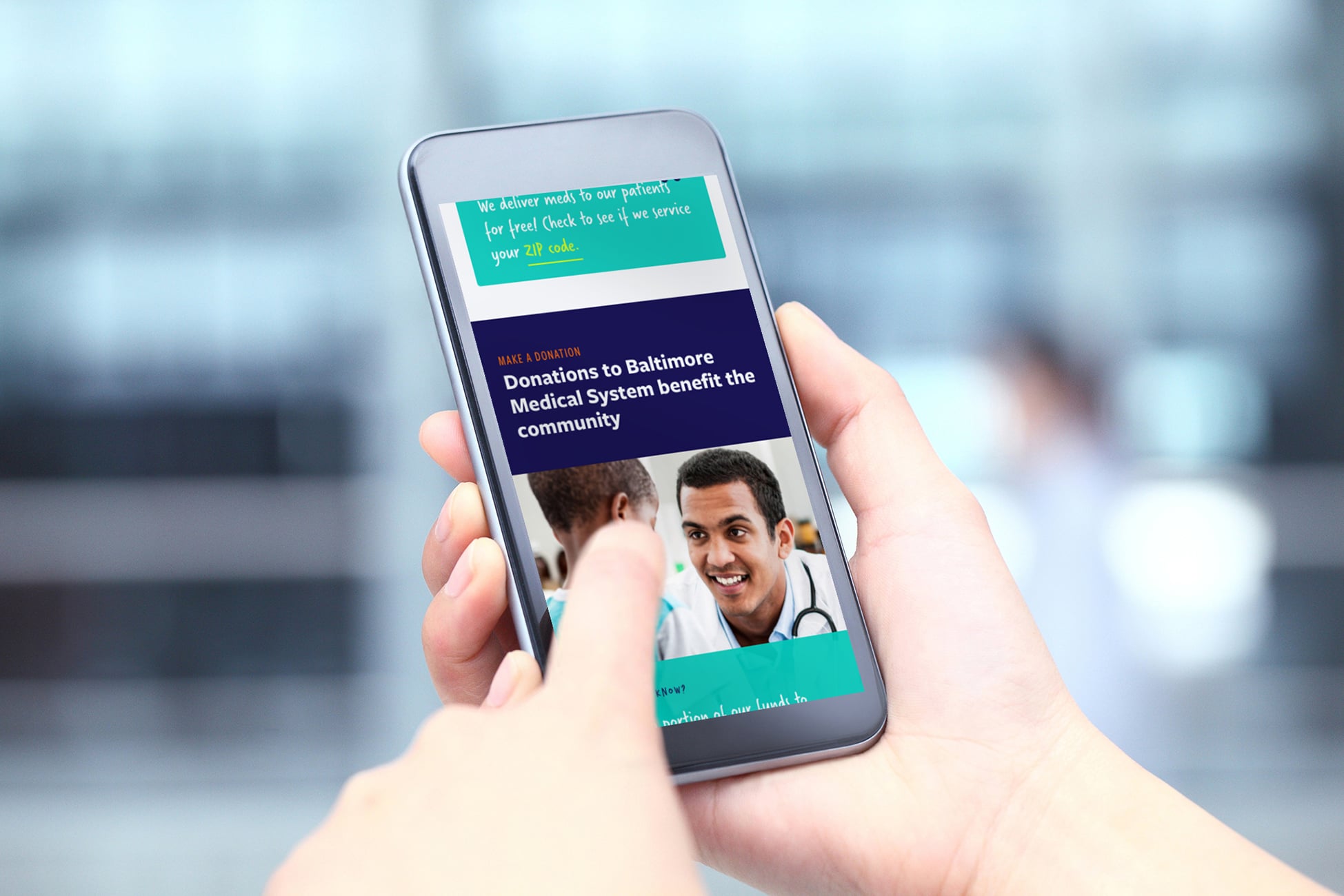 Annual Report
Vitamin handled the copywriting, design and printing of the annual report. Created for shareholders and donors, the annual report showcases Baltimore Medical System's plethora of services, organizational triumphs and patient success stories. Vitamin used the new brand colors to brighten up the report and create visual intrigue.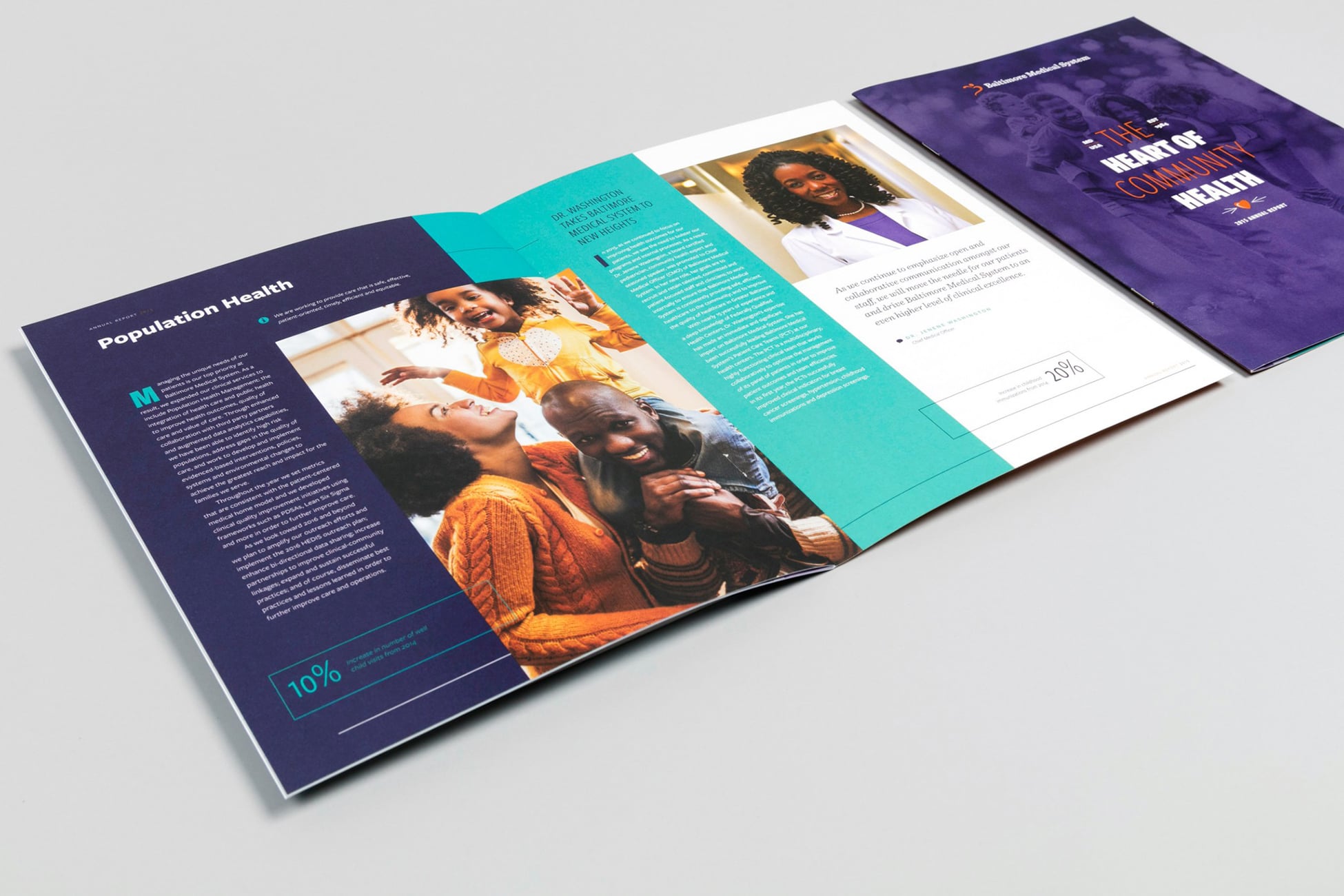 Let's Do Something Great.
Get in Touch.