A. Morton Thomas + Associates (AMT) is an employee-owned, multidisciplinary engineering firm with over 60 years of success providing civil engineering, surveying, environmental, landscape architecture and construction engineering inspection services. AMT has over 525 employees in twenty offices across the Mid-Atlantic and Southeast regions.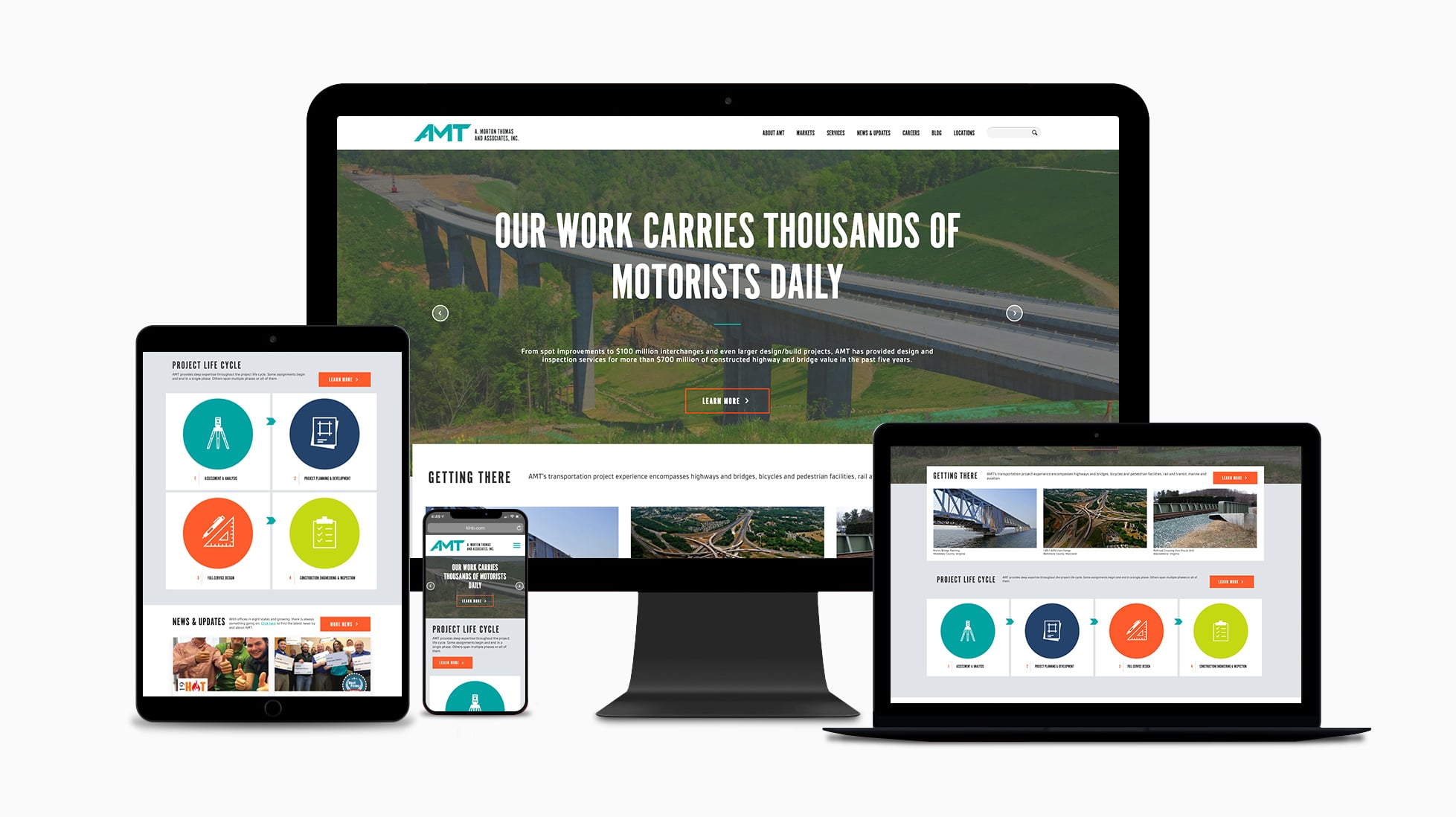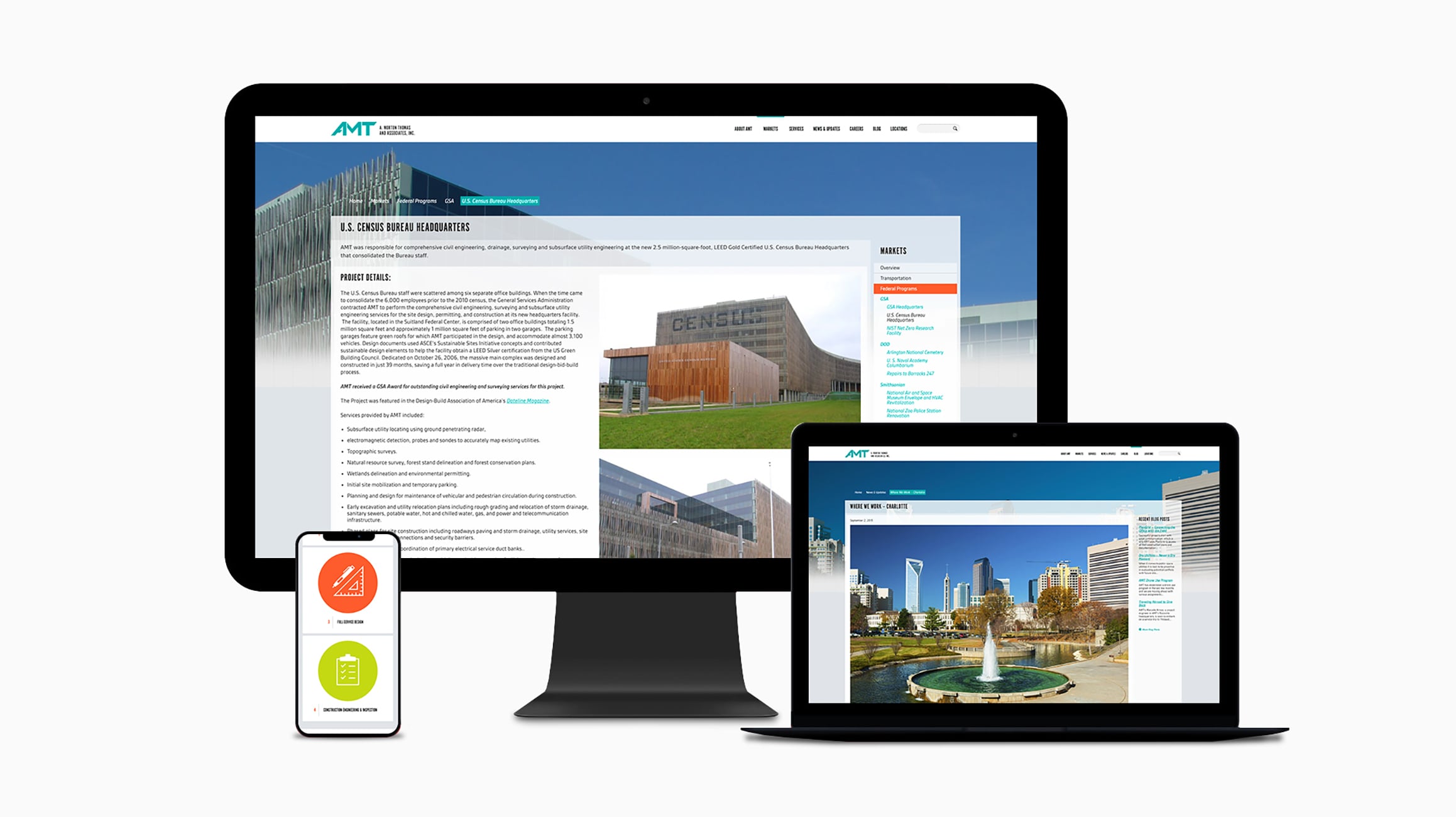 The Partnership Continues
Currently in redesign for a Q4 2019 launch, Vitamin designed this version of the AMT website in 2014. Since its launch, the website has consistently generated two to three qualified leads per month for new business through web form submissions. All lead activity is 100% organic, meaning there is no paid search or ad program driving traffic to the website; instead, a majority visitor traffic finds the site through Google keyword search for relevant terms within civil / transportation engineering.
View Live Site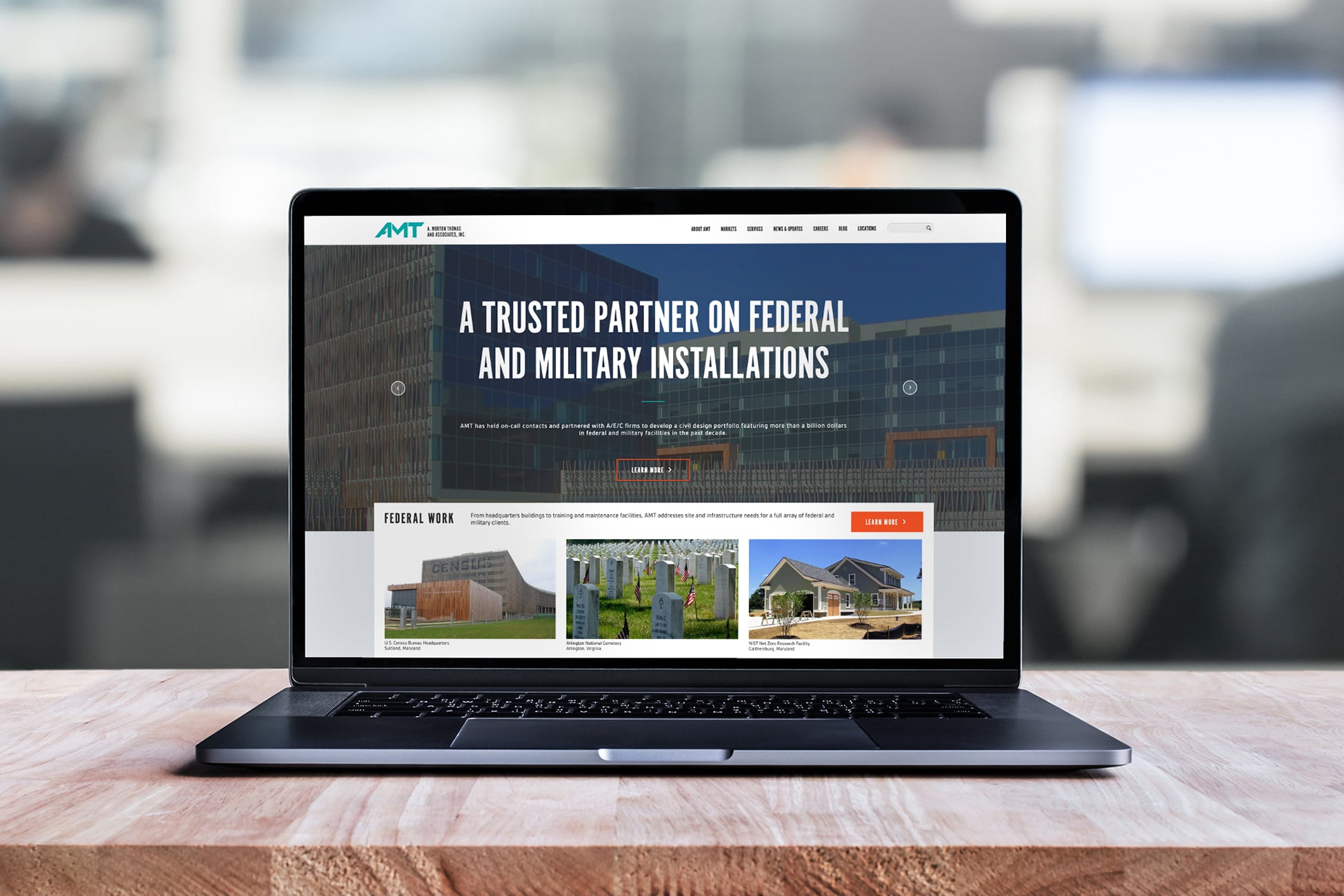 Lead Generation Strategy
Portfolio content was king in the development of the lead generation strategy for AMT. Market landing pages enable search traffic to see content specific to each vertical market with hefty project portfolio experience beneath each market.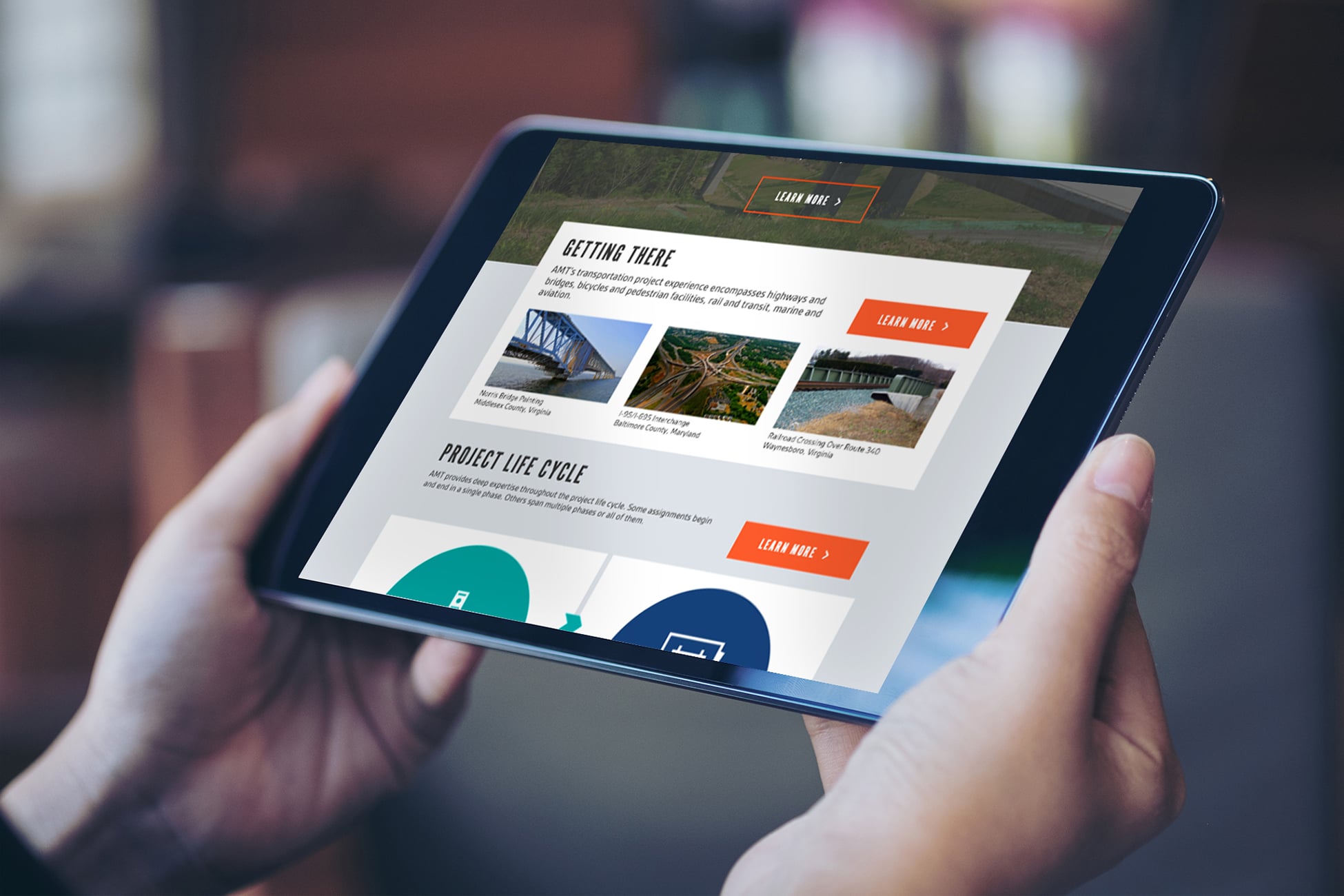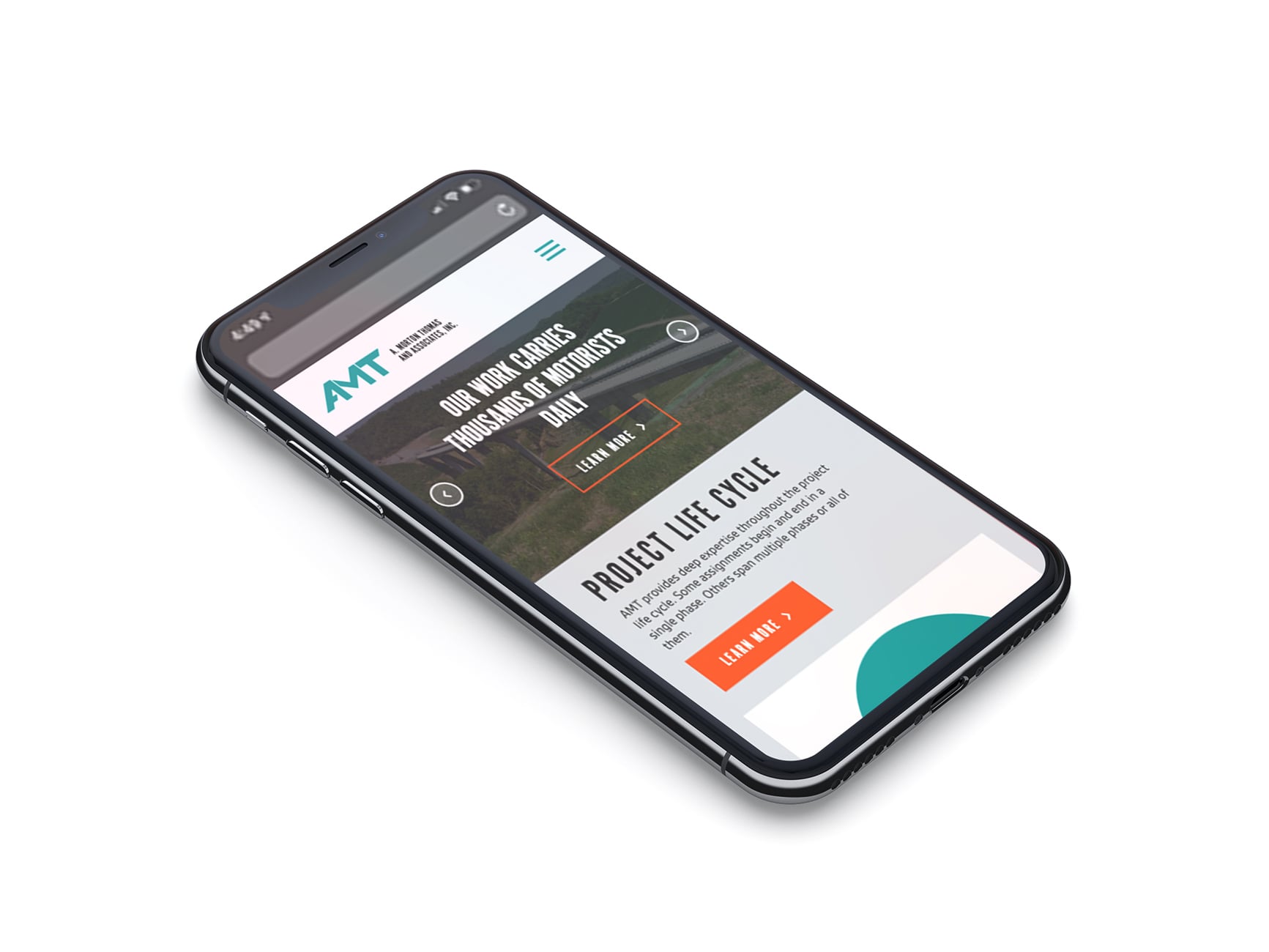 Custom Iconography
The branded experience includes these four custom illustrated icons representing the four main service groups AMT specializes in. On the website, they serve as color pop and way-finding. They lead the user to landing pages that provide six main project samples. In print and environment, they serve as the pop on tradeshow banners and the services call-outs on sales collateral.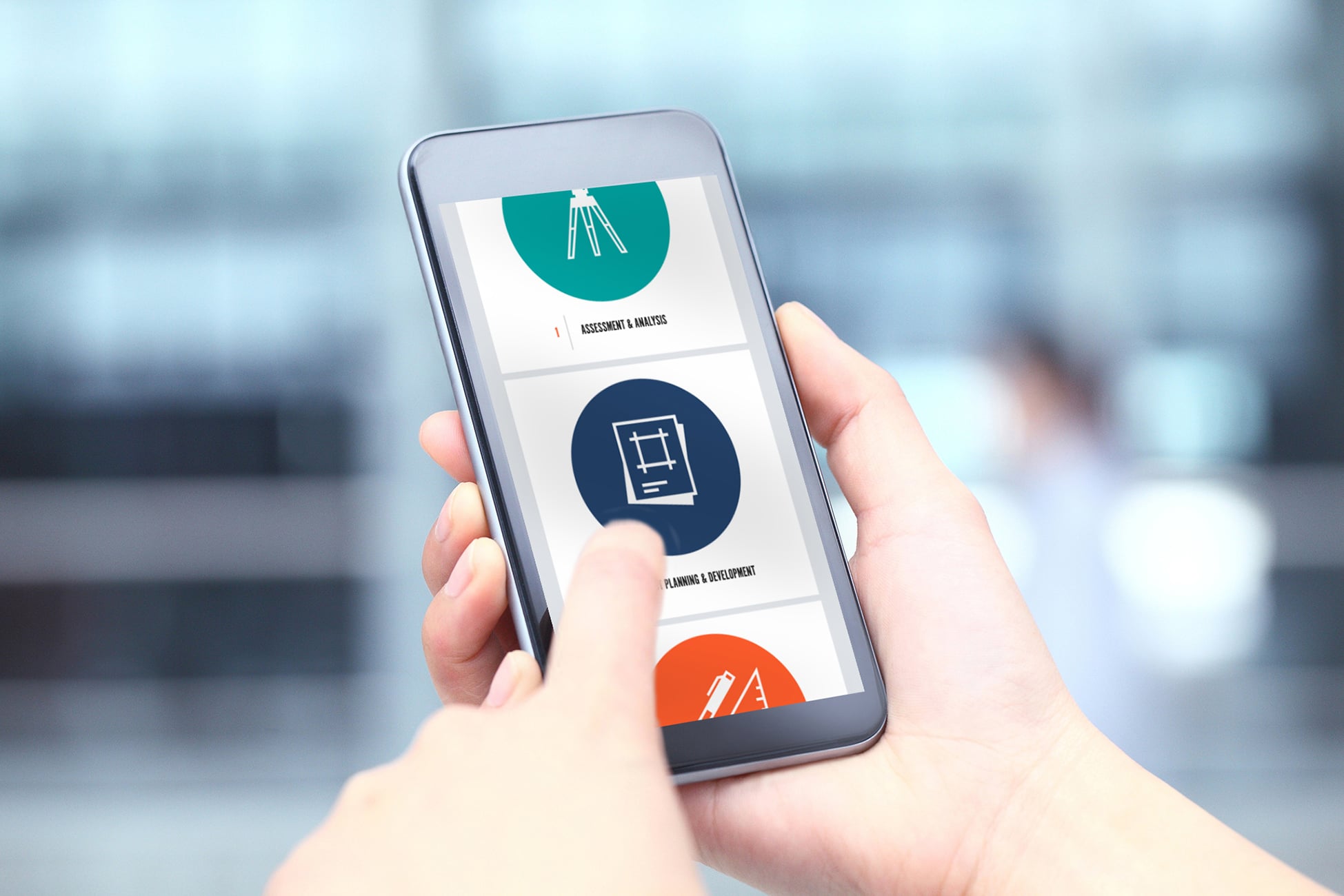 Let's Do Something Great.
Get in Touch.