Todd Feuerman, a director with Vitamin's client, Ellin & Tucker, is considered an expert in the field of construction-related accounting. So it should come as no surprise that Construction Business Owner was eager to hear his thoughts on where 2019 will take the construction industry. The media outlet appreciate and respect Todd's expertise in audit, accounting and consulting for general contractors, specialty subcontractors and government contracting firms. To further position Todd as a thought leader in his field, Vitamin secured outstanding placement in Construction Business Owner, one of the leading publications for construction executives.
Read the full article here.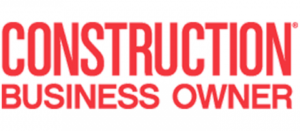 Let's Do Something Great.
Get in Touch.