As PR pros, we know how to recognize which publications will make the biggest impression on an audience (it's not always the New York Times or Wall Street Journal). Case in point, we secured our client Ellin & Tucker in the Construction Business Owner. Their chairman of the Construction Service Group, Todd Feuerman, took a moment to share his wisdom and insight on the construction industry trends of 2018 that are very likely to carry over into the new year. His placement in the industry-specific outlet is perfect for thought-leadership and lead generation, speaking to an audience Ellin & Tucker wants to do business with.
To learn more on his predictions for the construction industry in 2019, read here.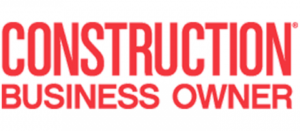 Let's Do Something Great.
Get in Touch.