As part of a media push surrounding Arnold Packaging's 85th anniversary celebration, Vitamin pitched and landed a Baltimore Sun "Five Minutes With" column for the company. Reporter Lorraine Mirabella interviewed Arnold Packaging's president Mick Arnold and the conversation resulted in a full-length article on Mick's leadership of his family's business and the success that the company has achieved in the past 85 years.
Read the article, here.*
*Subscription may be required.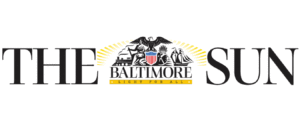 Let's Do Something Great.
Get in Touch.