The Saint Agnes Medical Group brings together the expertise of primary care and Ob/Gyn physicians along with a variety of specialists with one goal in mind—providing coordinated care and ease of access to every patient. The Saint Agnes Medical Group has practice locations throughout Greater Baltimore and Howard County.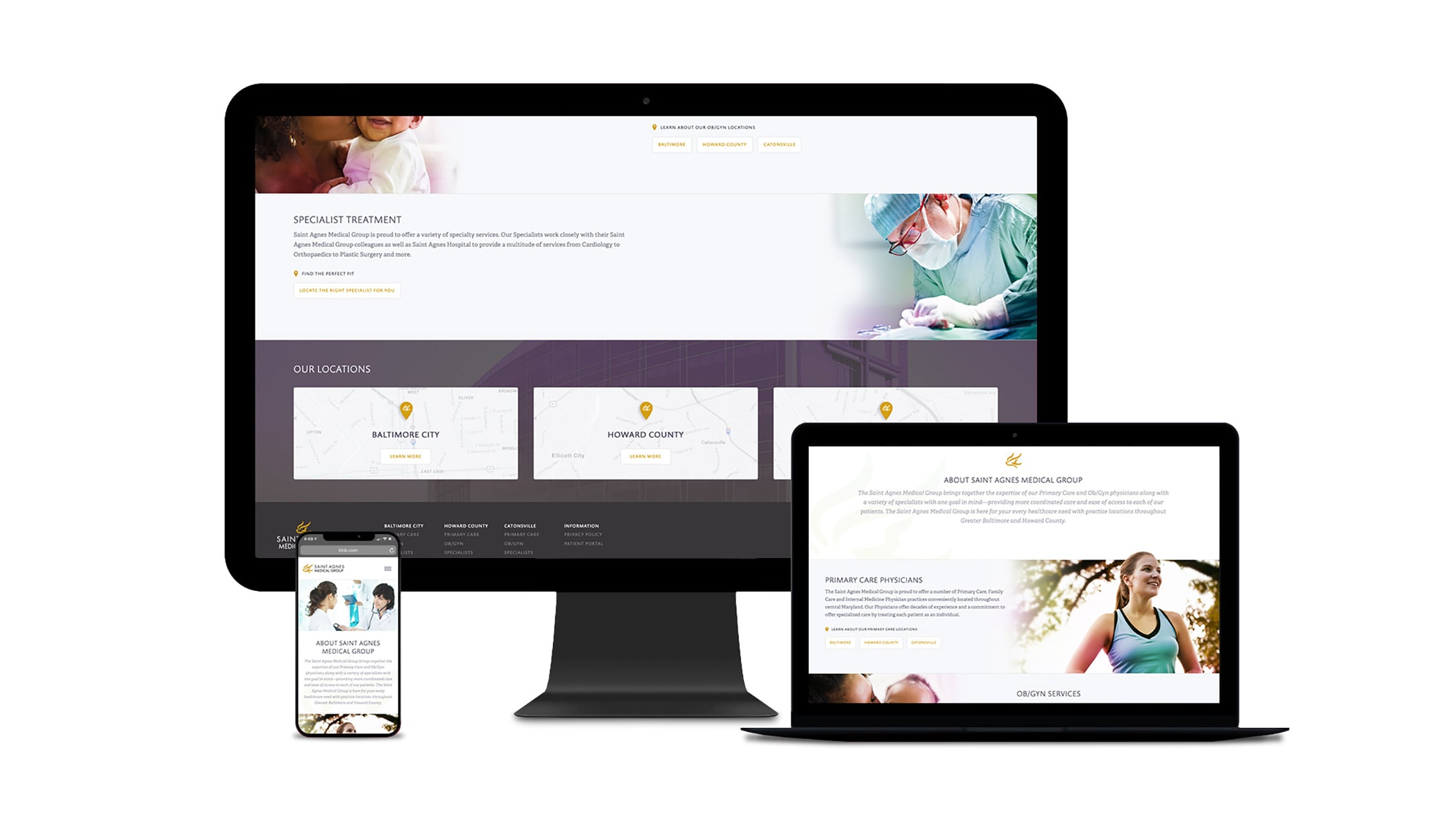 Mobile-First Design
This fully-responsive website was designed to improve patients' ease of access to Saint Agnes Primary Care, Ob/Gyn and specialist information. The site functions as an easily navigable directory of physicians, segmented by regions. Users are able to browse physicians by geographic location or practice type with the ability to drill-down into segmented specialties.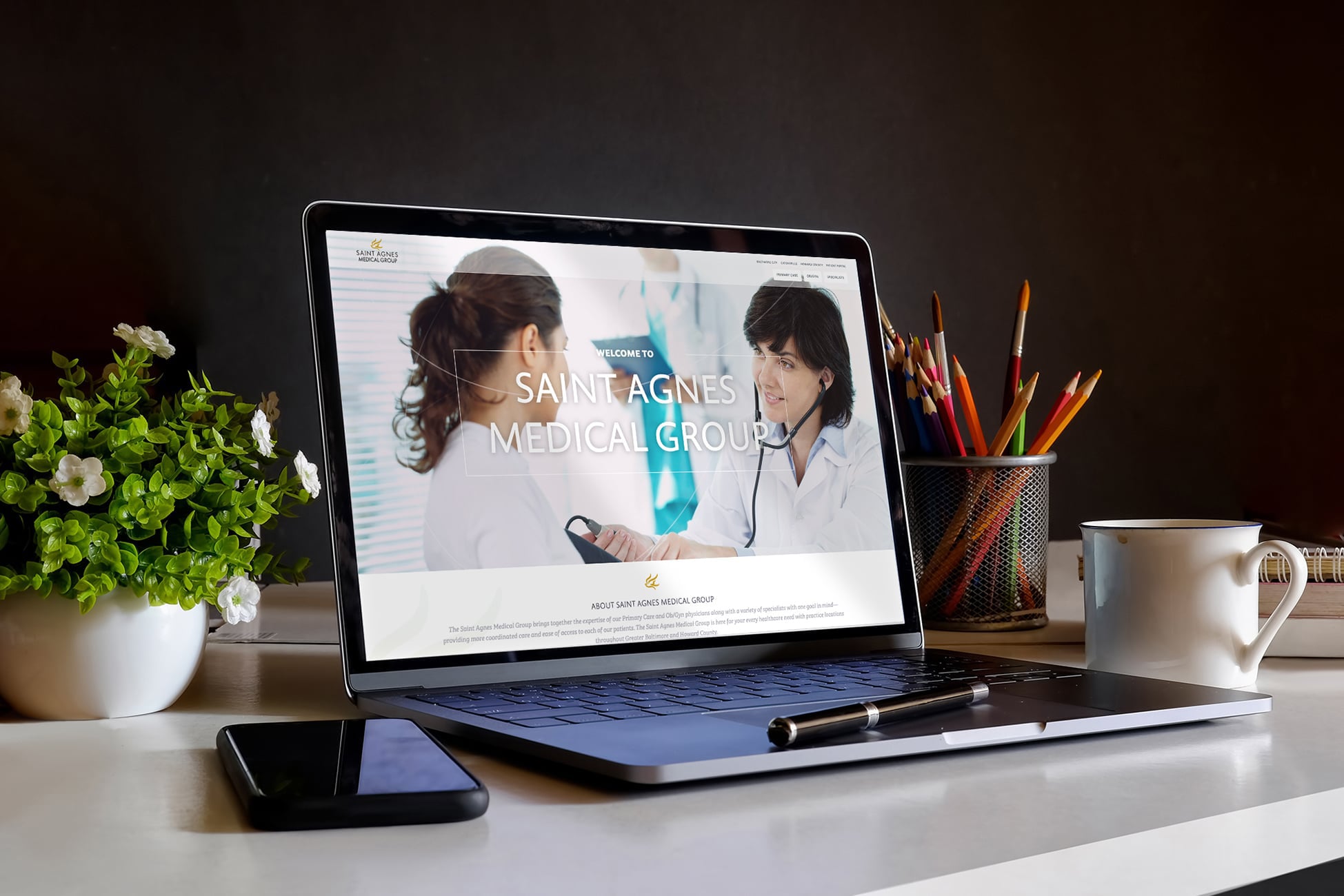 Speciality & Location
The website's tablet view offers large, quick read content areas and full screen photography with a funnel that leads the user down a path to find the right doctor at the nearest possible location.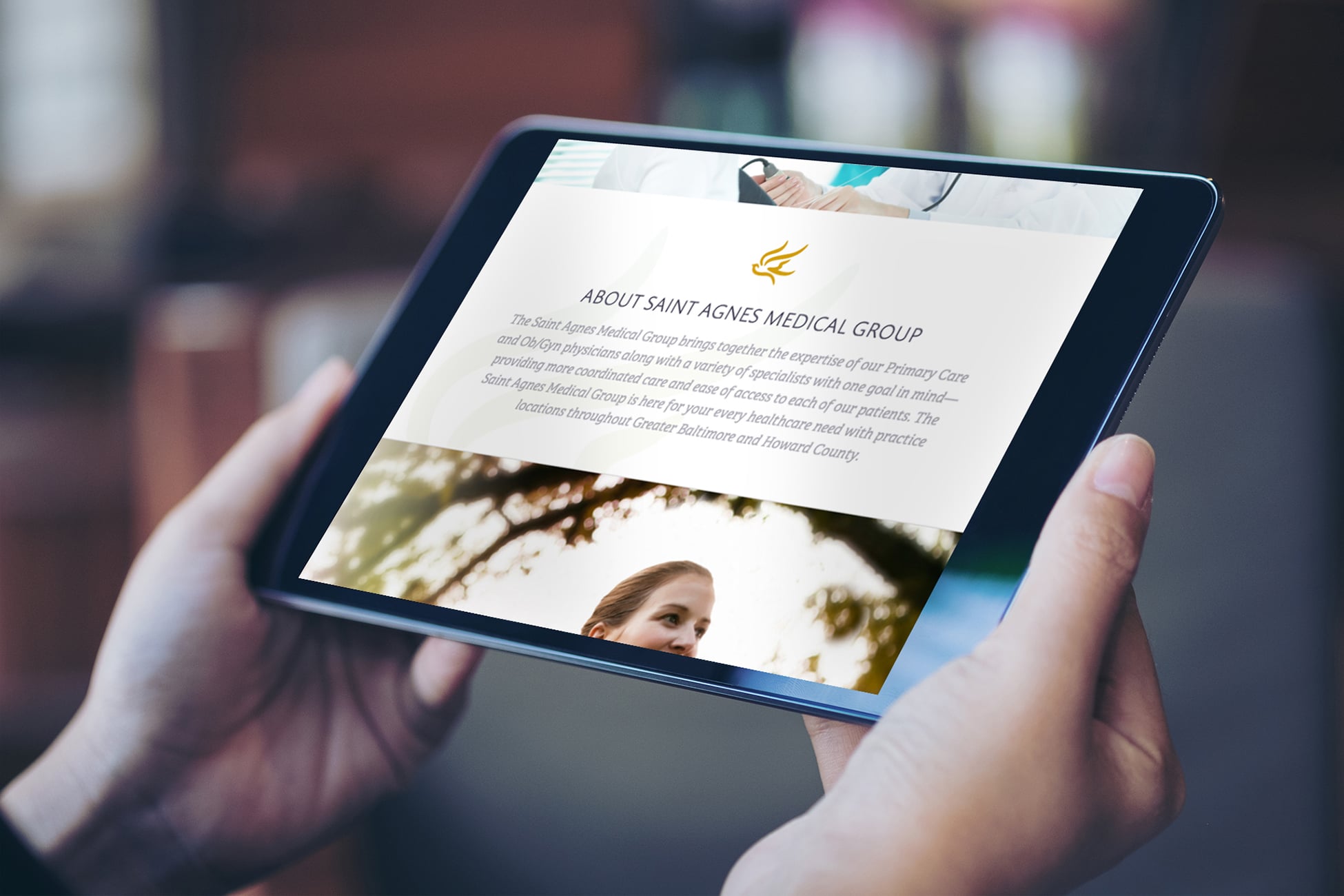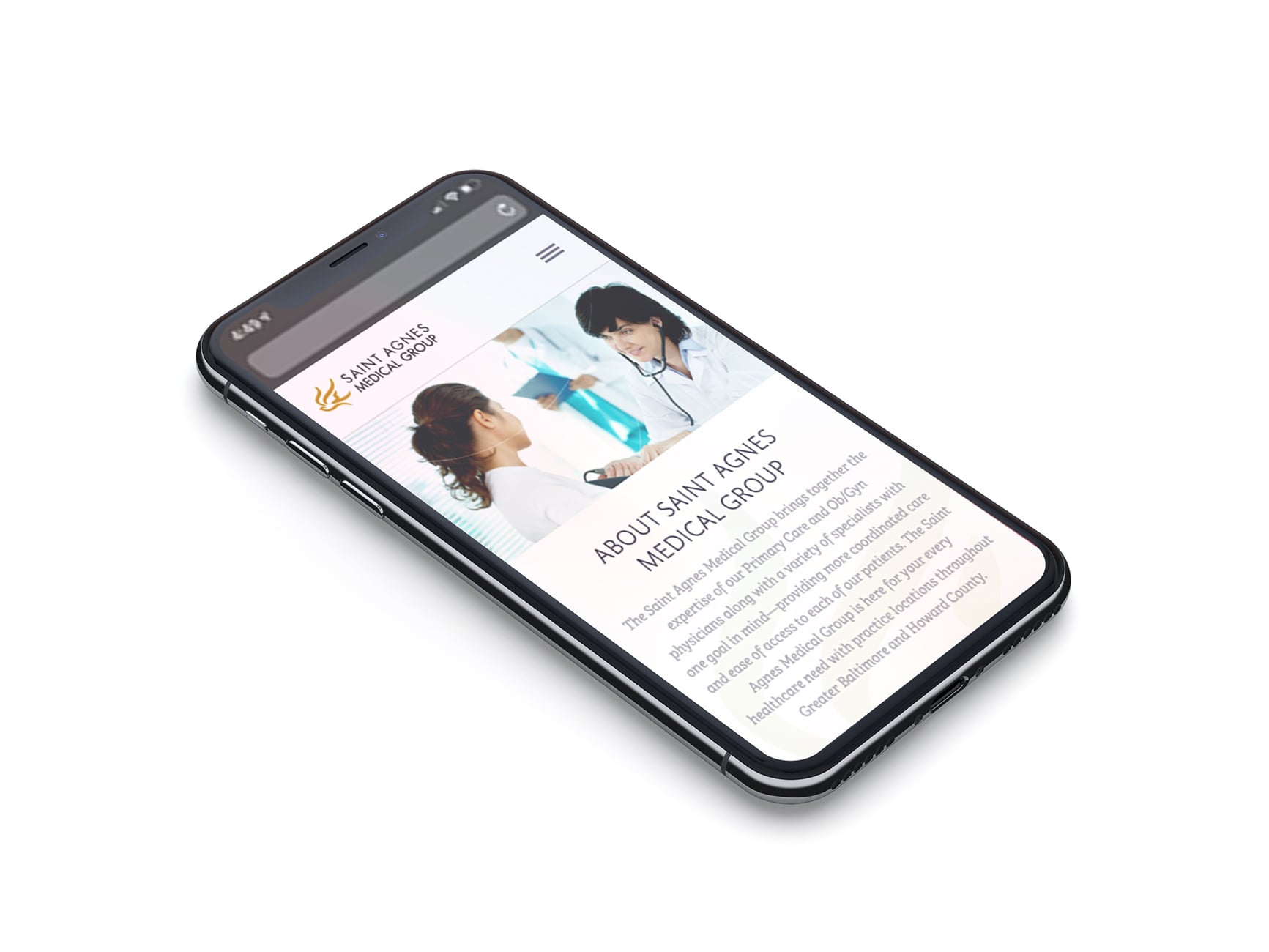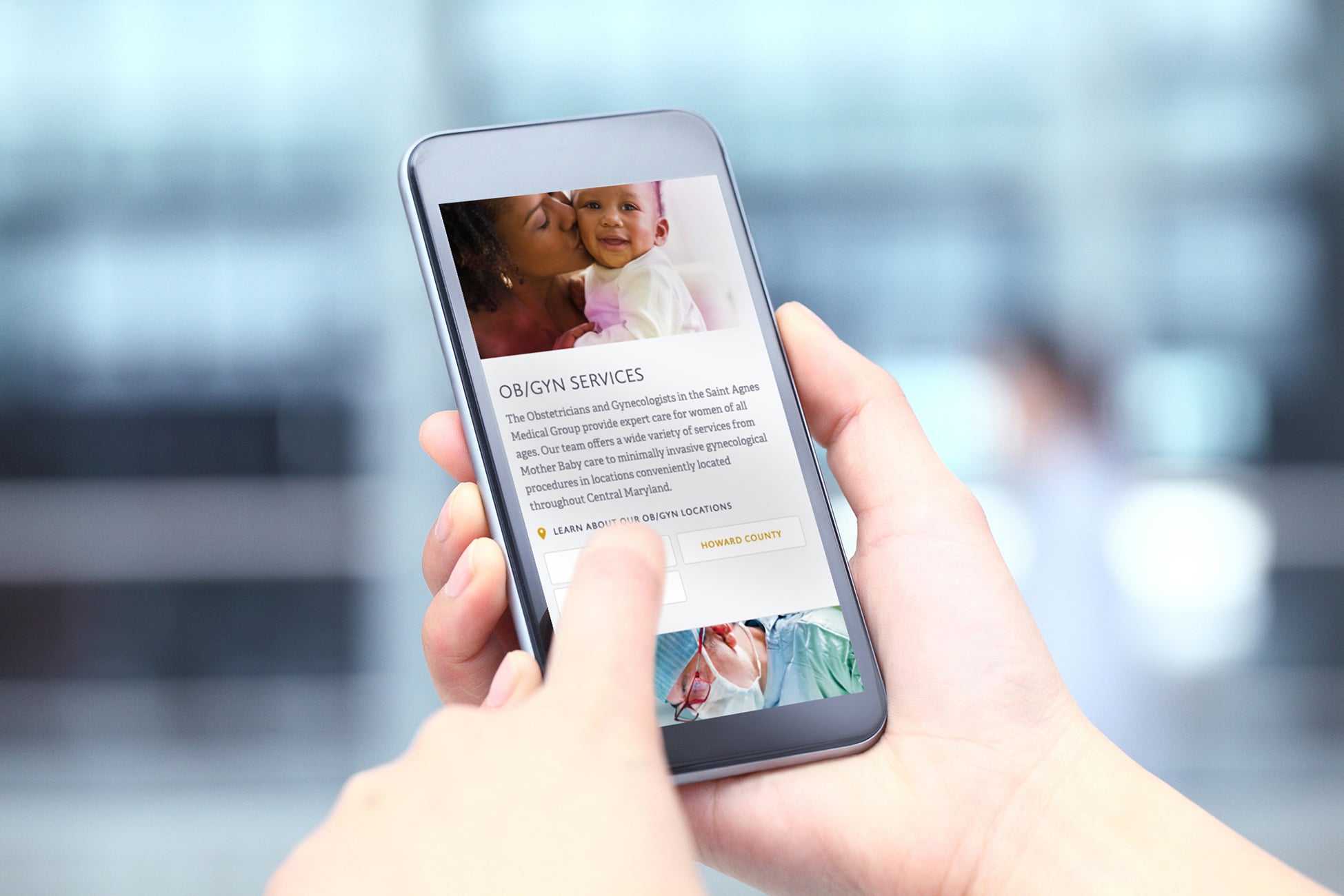 Let's Do Something Great.
Get in Touch.