Founded in 1911, James Posey Associates is an MEP consulting engineering firm based in Baltimore, Maryland. For over 100 years, James Posey has provided architects and building owners innovative solutions to complex challenges.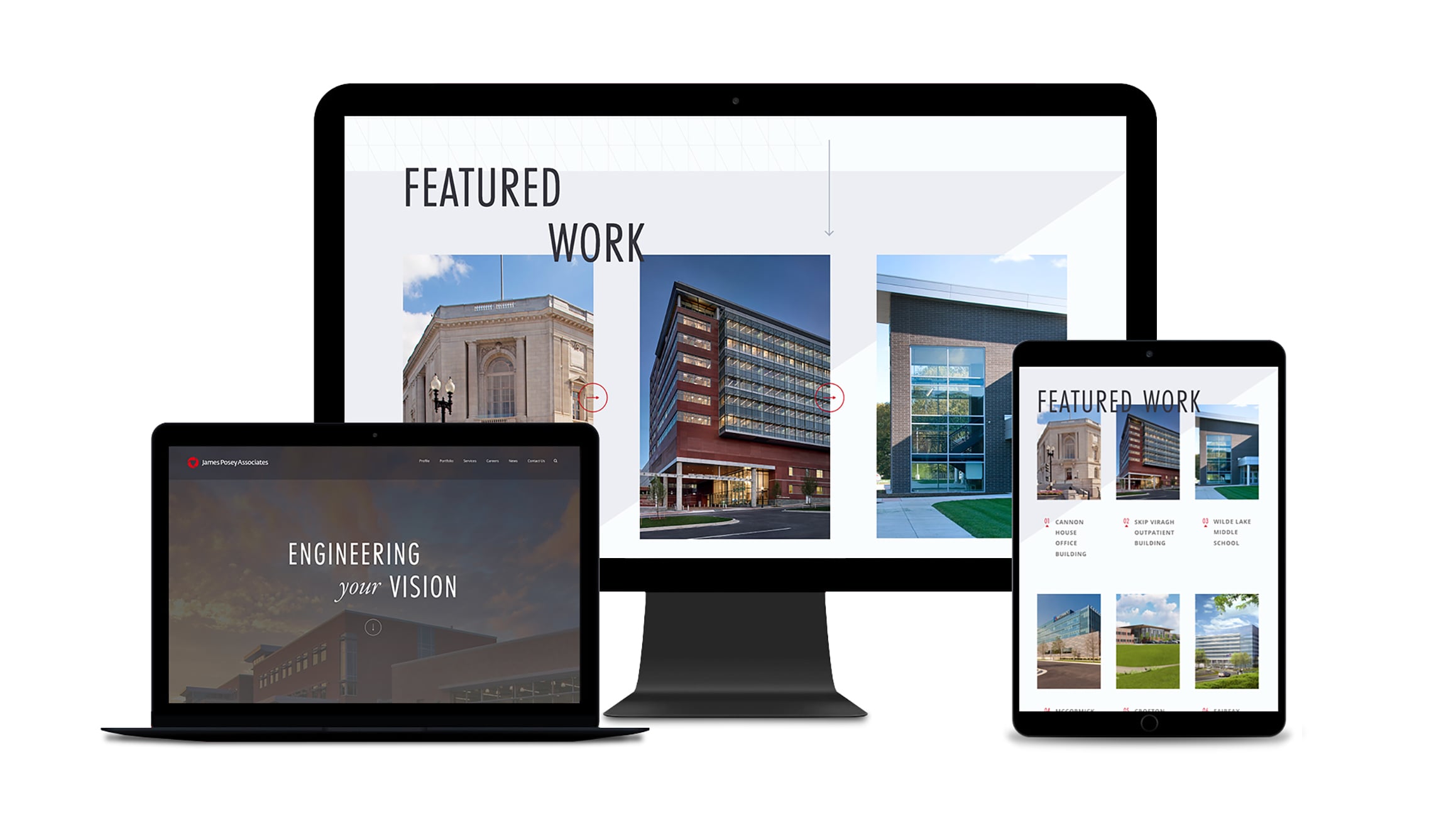 A Time-Tested MEP
James Posey Associates' website depicts a strong, time-tested firm. The design is structured around a tight grid reflecting the MEP's attention to detail and precision.
View Live Site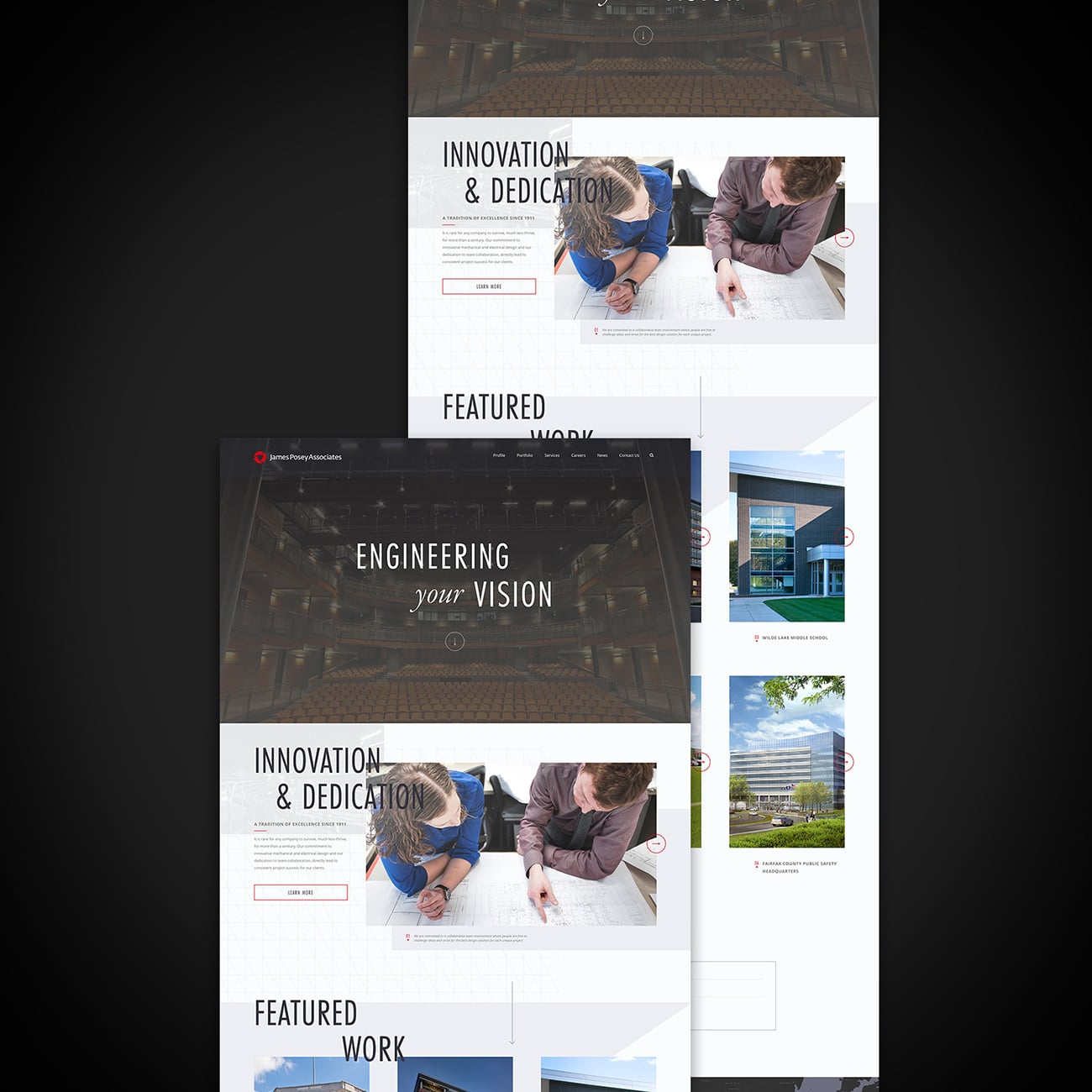 Market-Driven Project Portfolio
The portfolio showcases James Posey's project photography in large format.  The content strategy called for a single paragraph of text for project write-ups paired with a header and subheader treatment.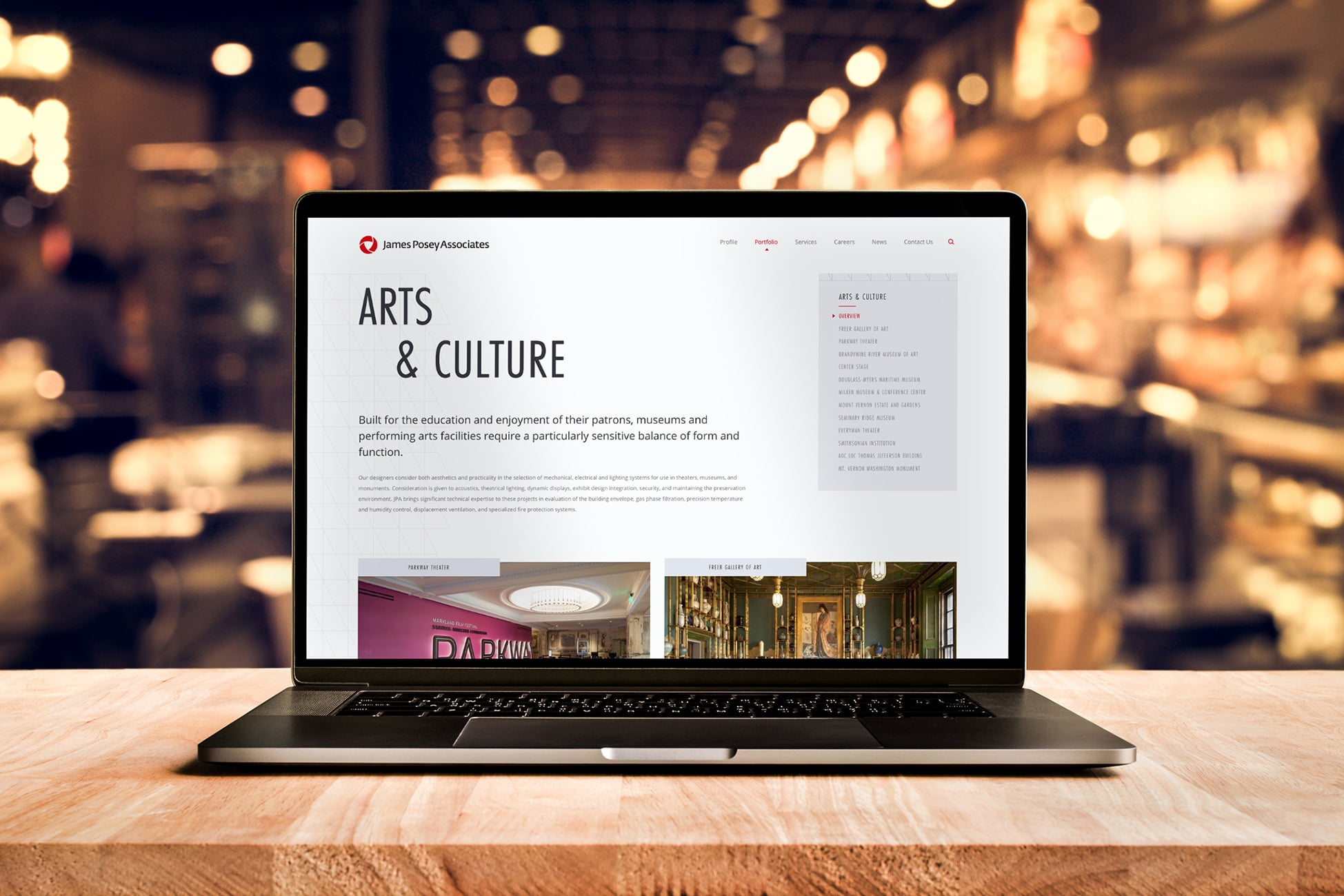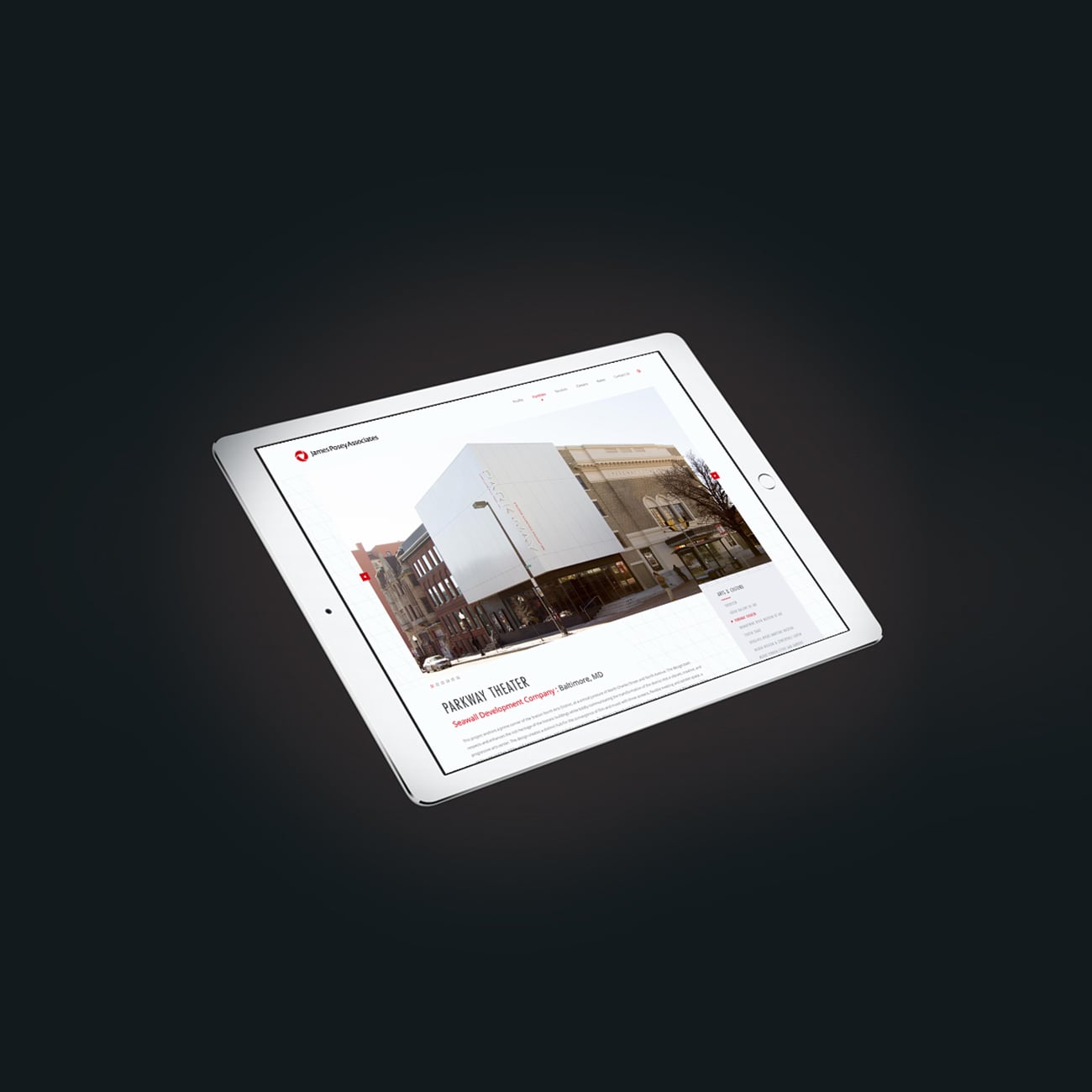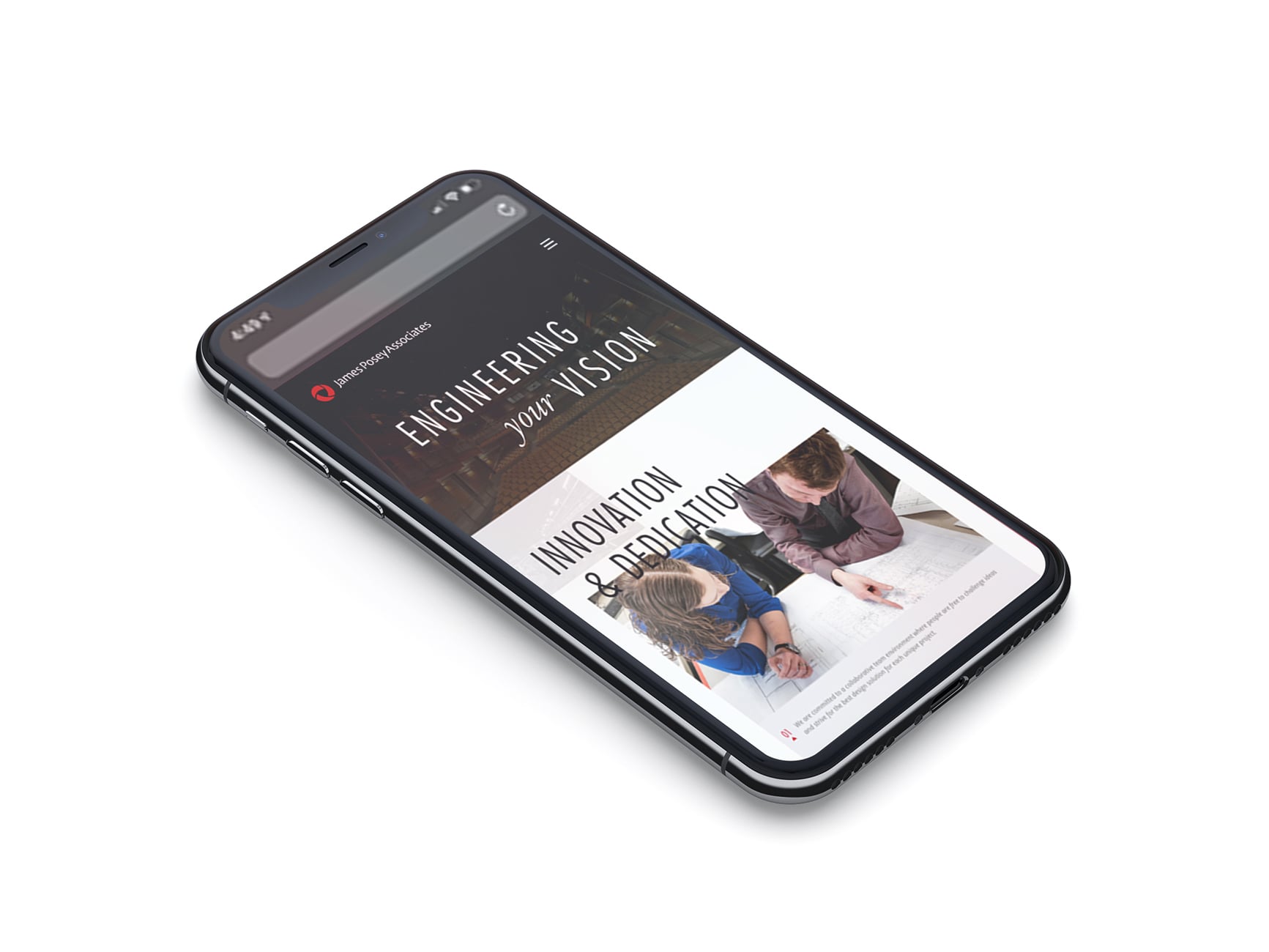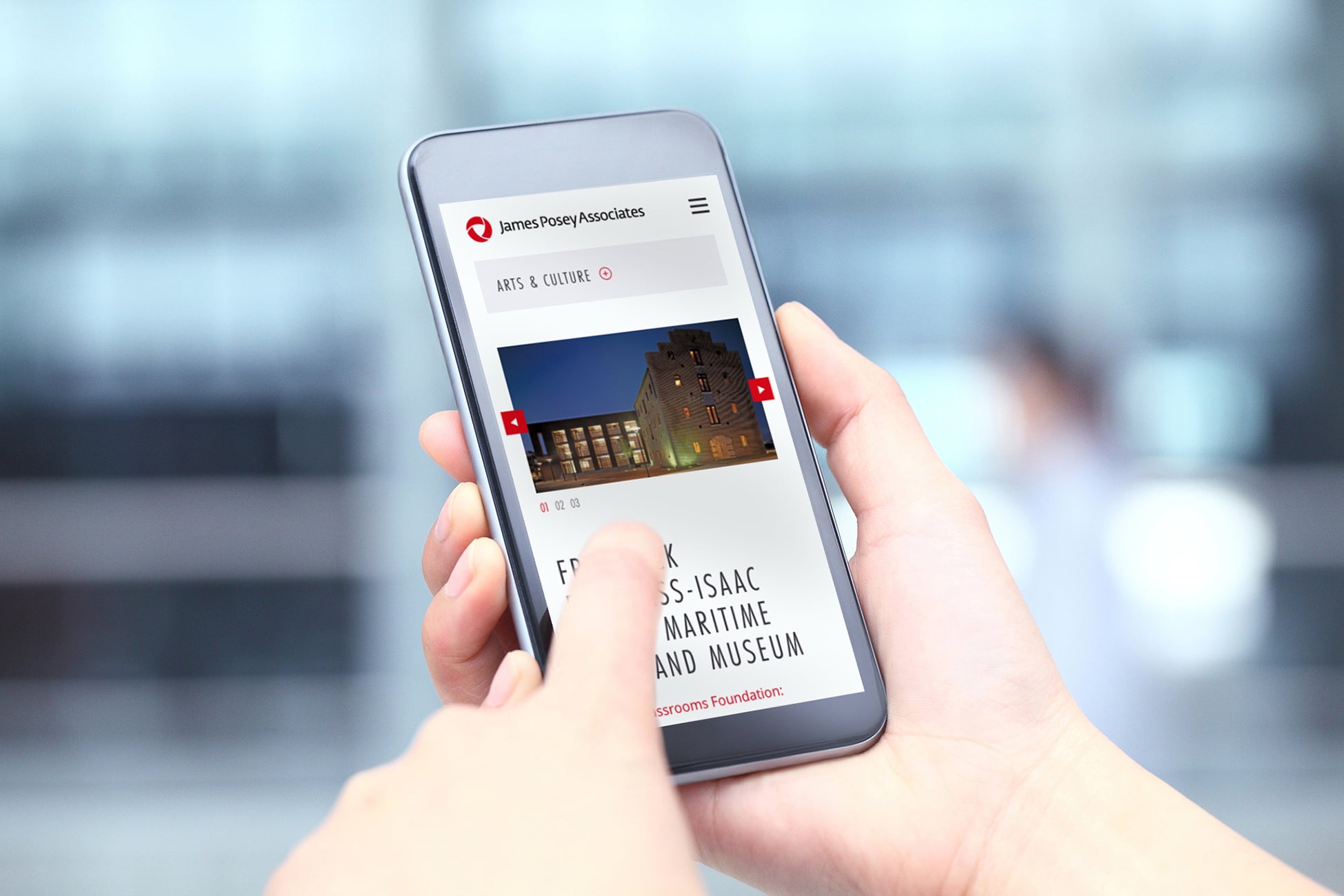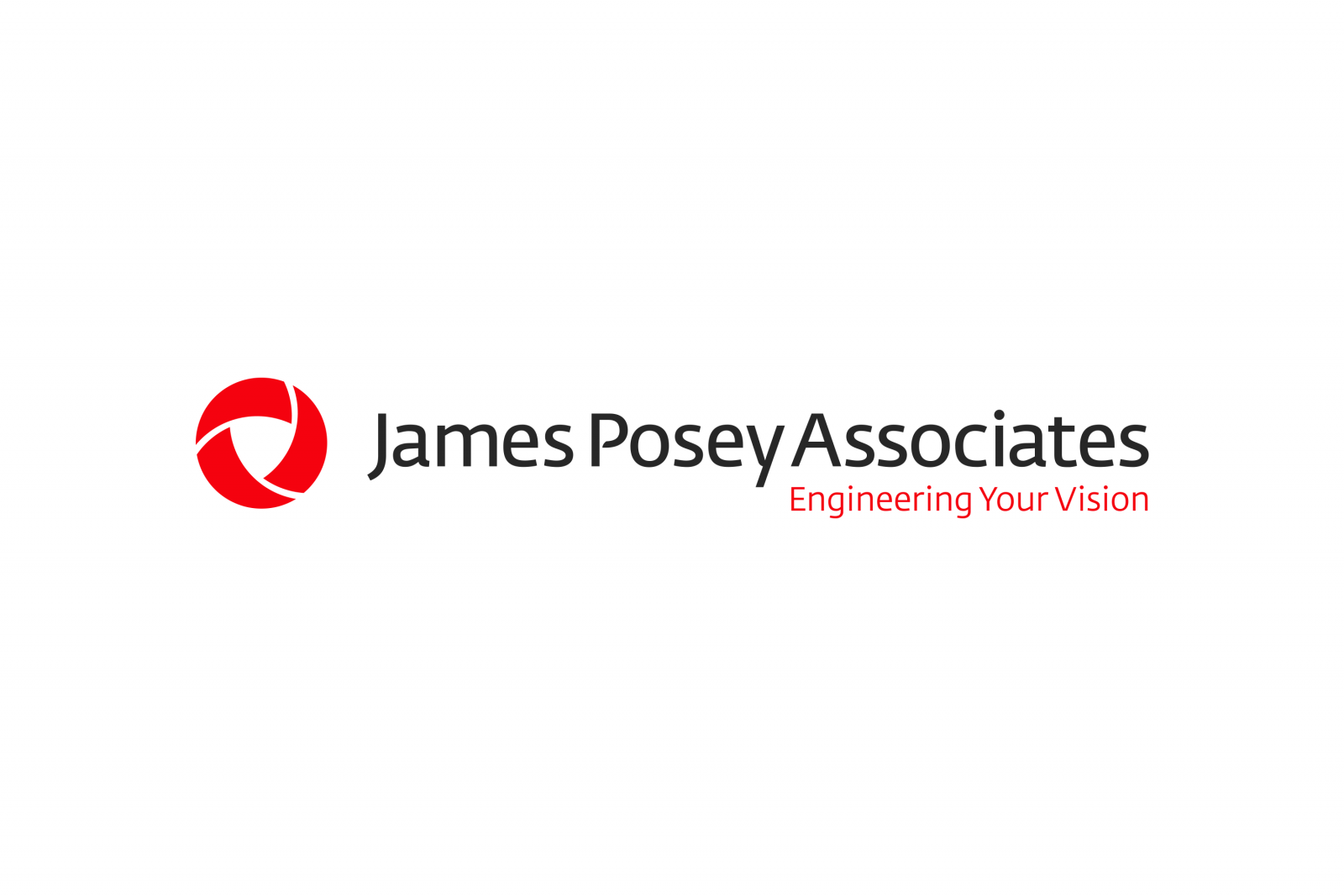 Fixed, Bold & Strong
The JPA identity was crafted to embody the firm's tagline: vision, foresight, focus. An off-black paired with red creates a striking, bold brand palate. The thin, precise typeface comes across steady and balanced.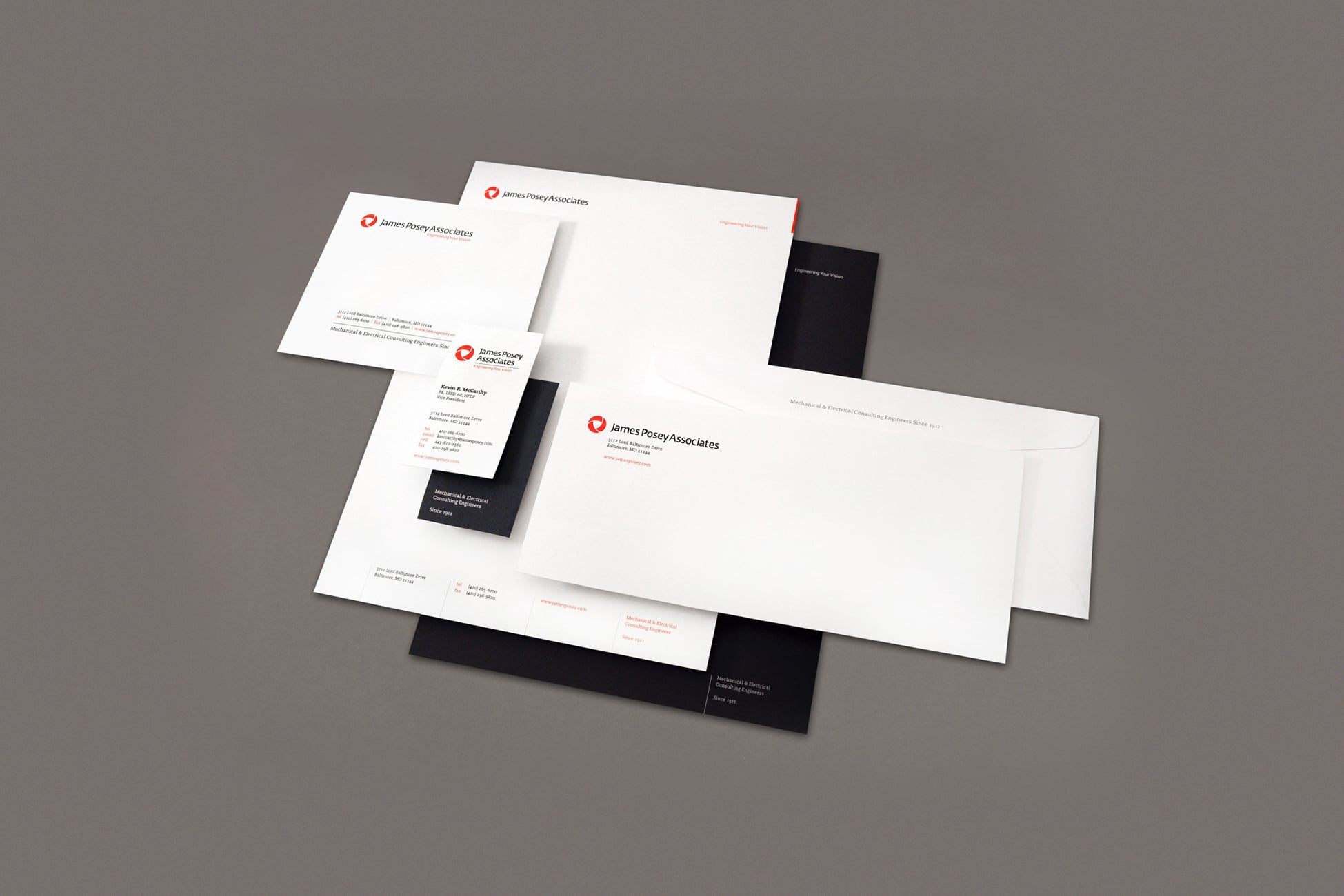 Let's Do Something Great.
Get in Touch.