Since it's founding in 1993, Corporate Coverage has partnered with established businesses and start-ups that want to build a benefits plan from square one. And for just as long, they've also partnered with companies that already have a plan in place but need to evolve and grow the way they offer coverage to their staff.
Challenge
With their last brand refresh circa 2003, Corporate Coverage was in need of a modernization and digital presence that immediately conveyed their team's difference and value. Over the course of the last 16 years, partner transitions have led to younger, more web-savvy decision-makers at the table. A look that better embodied the consulting, tools, and digital resources that Corporate Coverage provides to its clients was a must.
Solution
Create a content strategy focused on defining Corporate Coverage's value and unique approach. Architect a keyword-rich web presence with funnel paths that work to drive traffic to data-capture forms for the purpose of email list building and inbound lead generation.
Results
The updated brand and web presence stand tall in the competitive landscape. Current clients are able to see and digest Corporate Coverage's ancillary services through drive-to-web Broker/Agent and Client login features. The About section of the website and team headshots put names to faces in a manner that helps establish deeper connections with the team that services client needs and requests.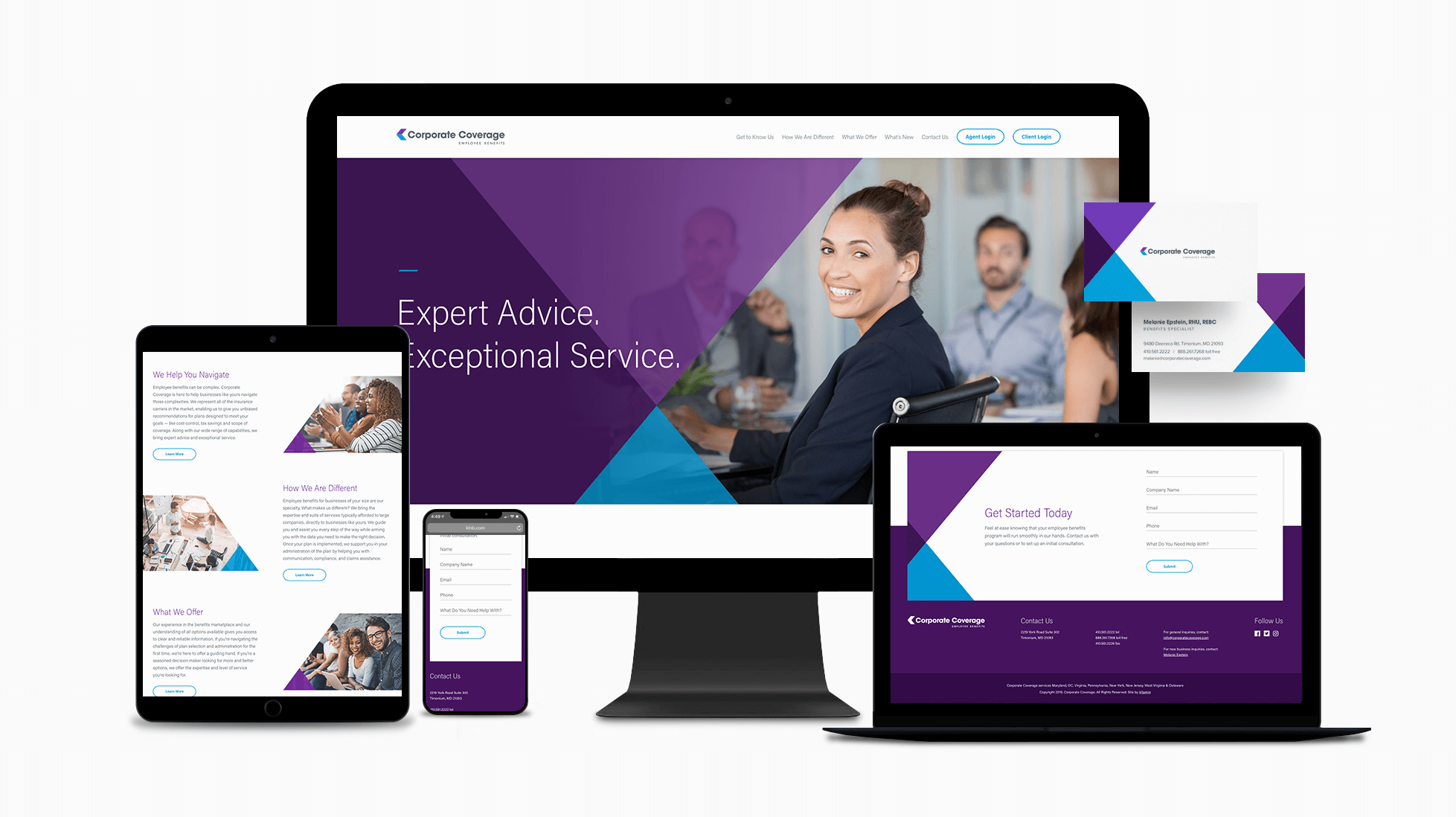 Warm, Friendly and Bright
The Corporate Coverage website leverages a clean, crisp user interface aimed at delivery of the content strategy: short bursts of meaningful content with immediate and clear calls to action. A bright blue and punchy purple make this brand feel warm, friendly and gender neutral.
View Live Site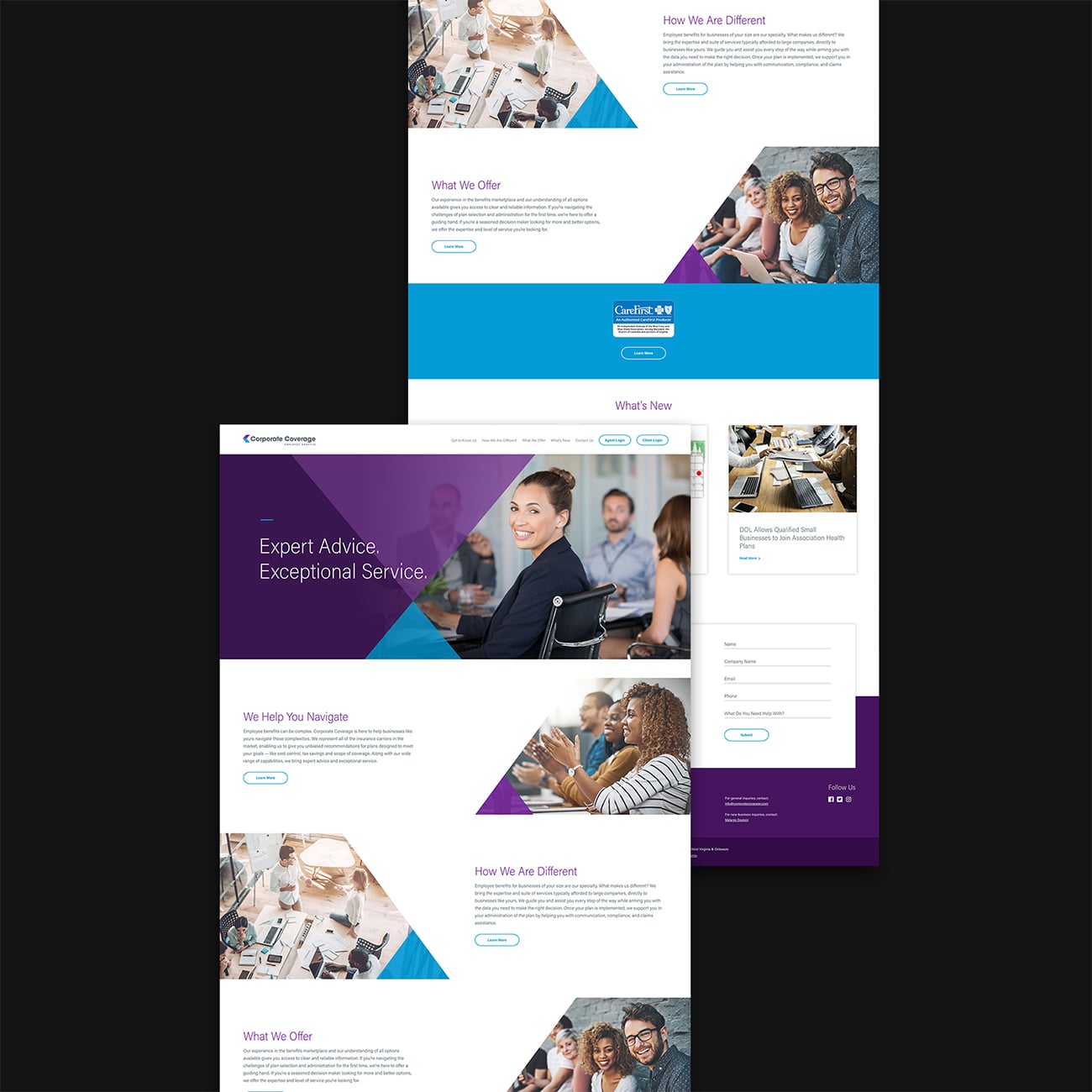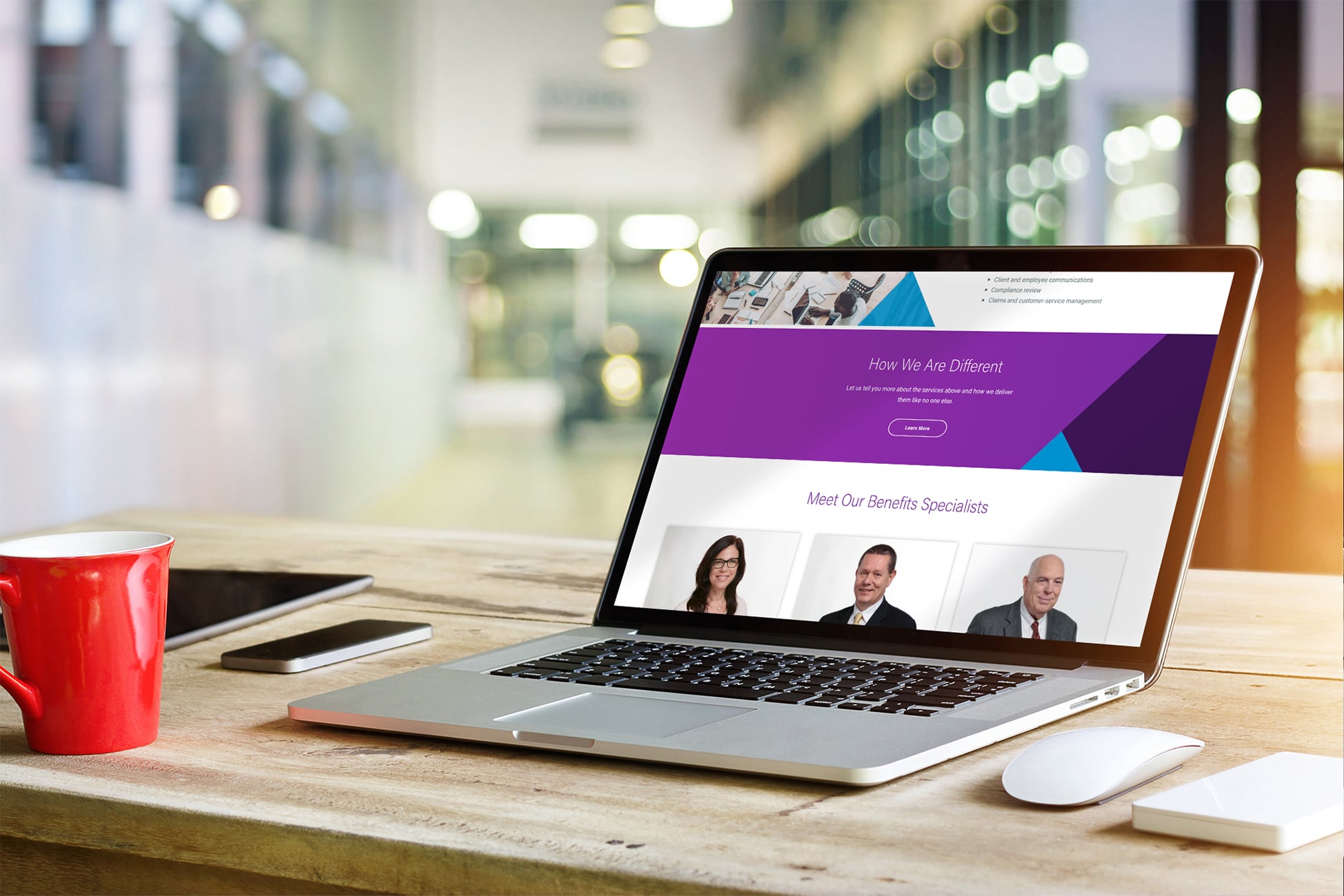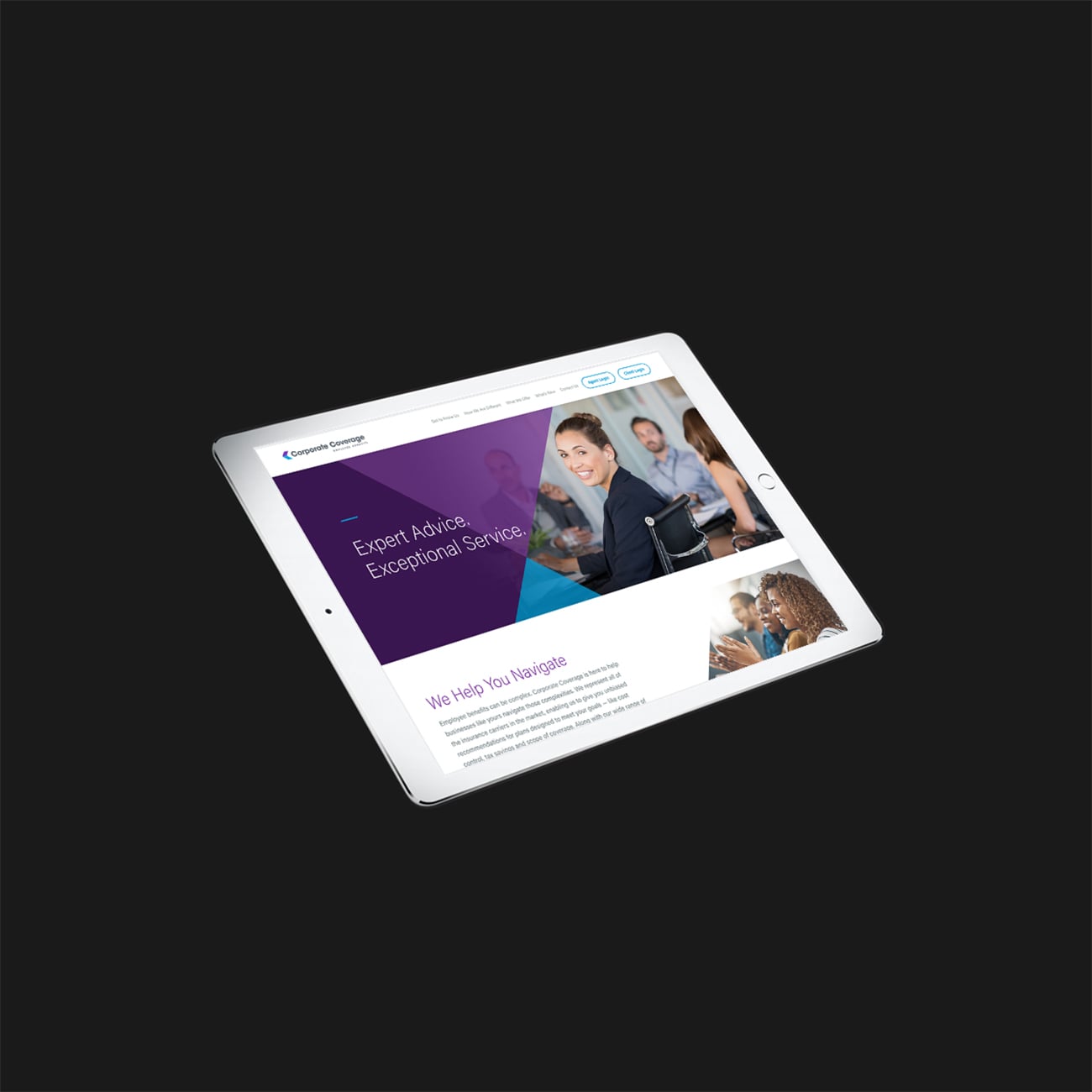 Mobile-Friendly
The website, built on a fully customized WordPress theme, was intentionally architected to collapse down to any size device, while maintaining a high-touch, immersive user experience where content remains as digestible as when viewed via desktop.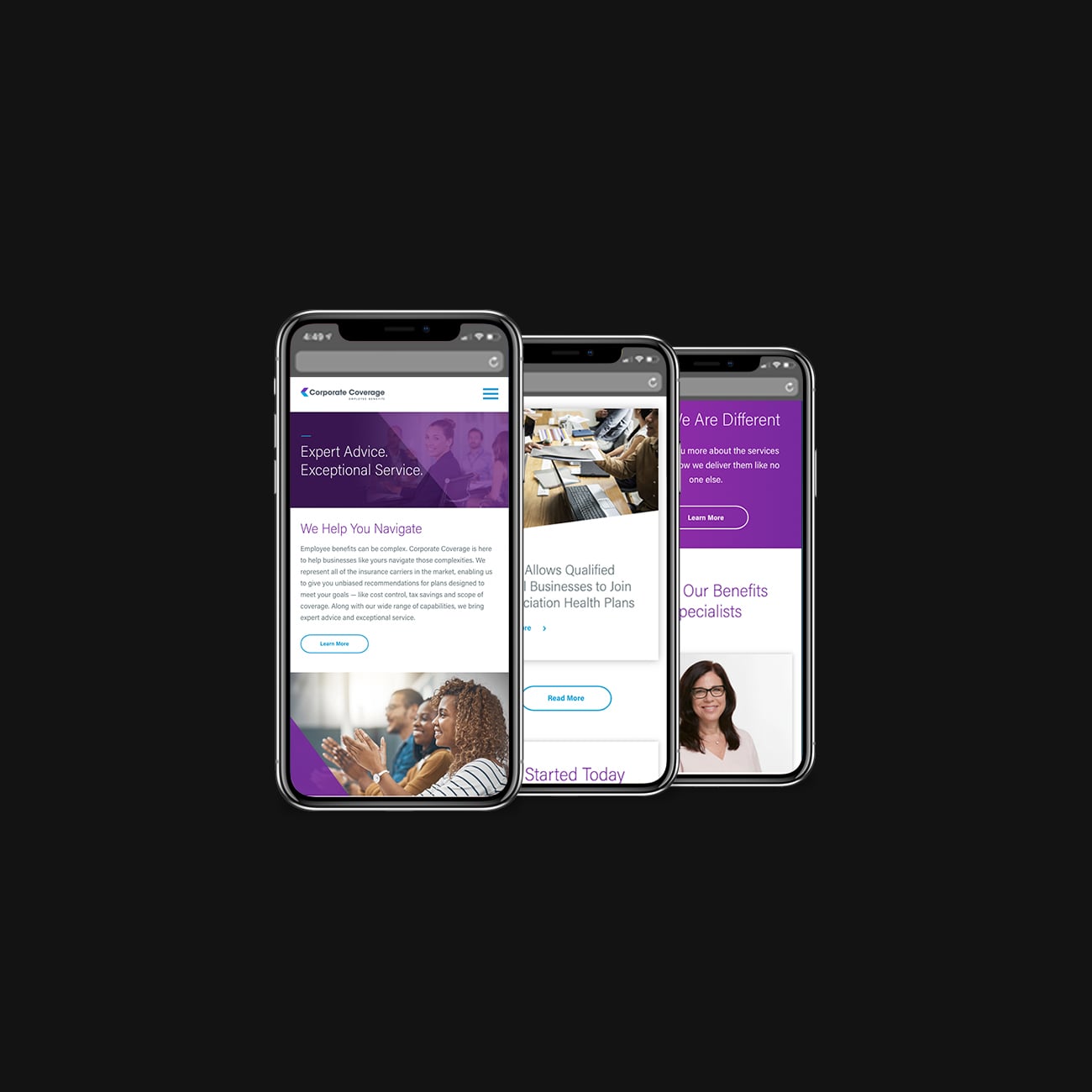 Powerful in Print
The brand's print collateral is clean yet colorful. Intentionally executed to draw and hold recipient's attention, this brand collateral package exudes feelings of stability, trust and establishment — key components that both clients and potential clients look for when selecting an employee benefits partner.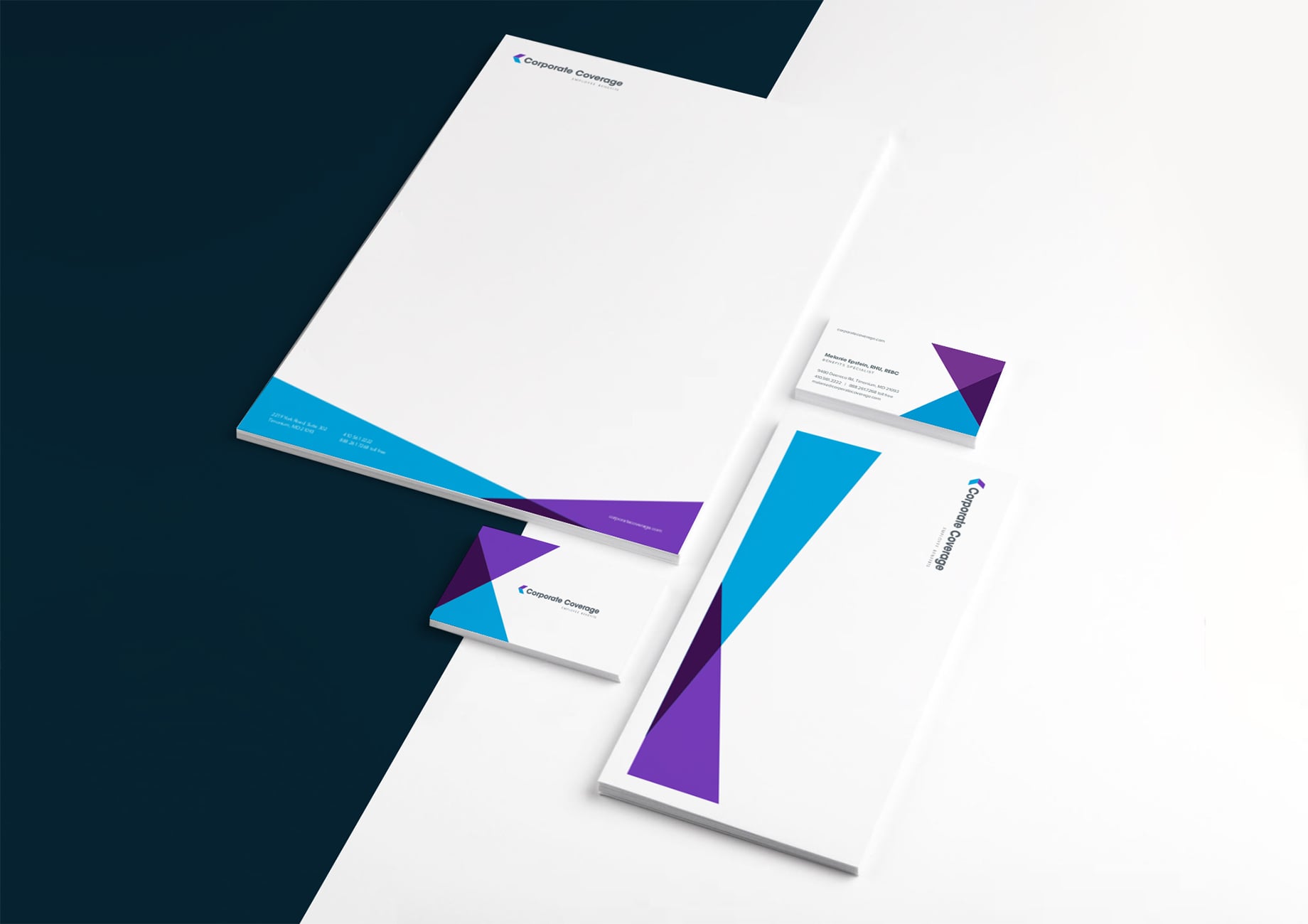 Let's Do Something Great.
Get in Touch.