Stoner Ambition, Netflix, and a Twitter Account
by Mike Karfakis on September 22, 2011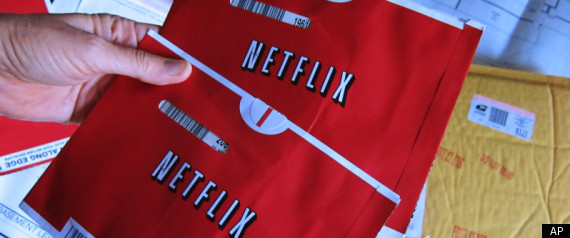 Photo Courtesy of AP
Under recent scrutiny for their hike in prices, Netflix announced Tuesday that they are splitting their streaming and DVD services into two separate companies - the streaming service to keep the Netflix brand and the DVD mailing service to operate under the name Qwikster.
This is a smart move. Digital streaming is going to be the only future of media consumption and Netflix knows this. They're not dumb. Except…
The name Qwikster. How is getting the DVDs in the mail quick? The name is just, well, bad.
The name was evidently so rushed into reality that Netflix didn't even bother to check out the name on social networking sites. Because, go to the @Qwikster Twitter handle, you won't see the added member of the Netflix family. Oh, no. Rather, you'll be treated to the comedic treasure-trove of a cursing, stoner Elmo avatar (now the avatar has changed to the Bareclona soccer league's emblem. Soccer and smoking 24/7?) who also goes by the name of Jason Castillo in real life.
Here begins an extraordinary tale of stoner determination. It started when people started heading over to the @Qwikster Twitter account, only to discover a string of grammatically excruciating posts about expletives and weed. Like many do when they see a hilarious Twitter account, they follow. As I'm typing this, Jason Castillo's Twitter account has expanded to more than 12,000 followers.
At some point, someone clued Jason Castillo into what Qwikster was all about, and that there could be an off chance that someone will offer to purchase his Twitter handle. Did someone say purchase?
You may be asking, is it legal to sell Twitter handles? The answer is no - not technically. Twitter clearly states in its terms and services that it's not legal to sell Twitter usernames without Twitter's approval. So, if Mr. Castillo doesn't watch his tweeting words, Twitter may ban his account anyways, allowing the real Qwikister at it for free.
After reading some of his tweets, I can't help but find Jason's marijuana-fueled enthusiasm engaging. I know that he likely believes he will be rich and famous from something as simple as a Twitter username and, until the harsh reality sets in, I'm enjoying the journey.
Do you think this whole Qwikster ordeal is even worth this PR disaster?
Related articles